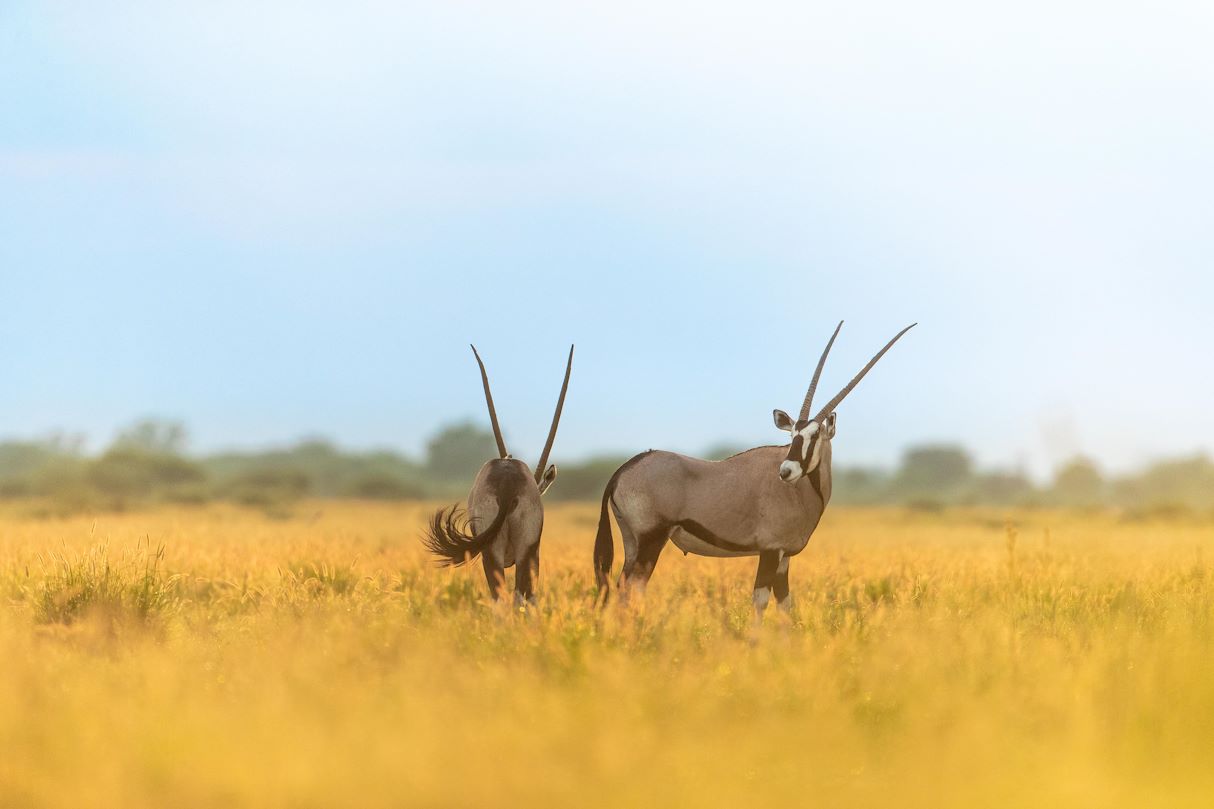 Botswana
Central Kalahari
Answer the call of the Kalahari. Under big skies, springbok gather in unimaginable numbers and desert predators abound.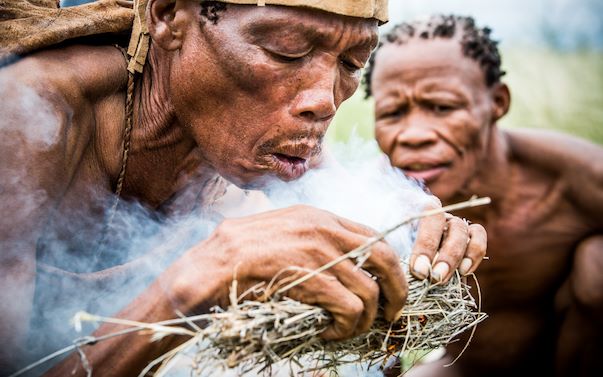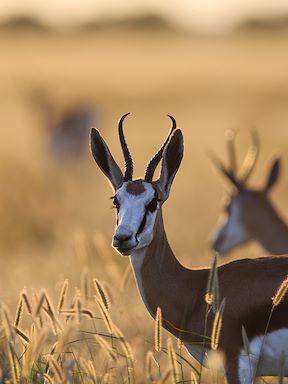 A desert delight
Supremely remote and wild, a Botswana safari in the Central Kalahari is a unique African experience. Spend warm days in the open air, take in the sights and sounds of herds of antelope moving across the plains, and fall asleep to black-maned lions roaring in defence of their territory, while owls fly silently between the camelthorns, hunting their prey.
WHAT YOU NEED TO KNOW
Central Kalahari at a glance
Explore the ancient Central Kalahari, where Africa's people and wildlife have lived side by side for thousands of years. Where vast plains meet the white blue sky, dust-kicking herds move across the horizon, and millions of stars dot the night sky, just as it's been for millenia.
Key Facts
Habitats
Wildlife
Weather
---
Central Kalahari key facts
The Kalahari Desert encompasses the borders of South Africa, Namibia and Botswana, with the Central Kalahari Game reserve falling squarely in Botswana. At over 5 million ha (12.8 million acres) it is the second-largest game reserve in Africa.
GEOGRAPHIC SIZE
900,000km²
BEST TIME TO VISIT
November to April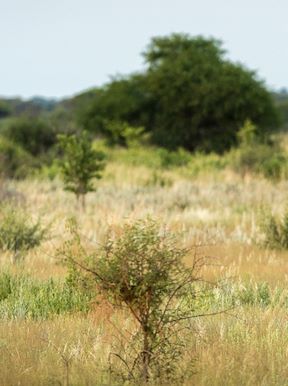 Acacia savannah
Scattered acacias and scrub-covered ancient dunes.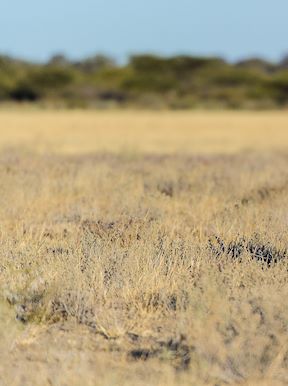 Grassland
Golden grass bedecks ancient river valleys.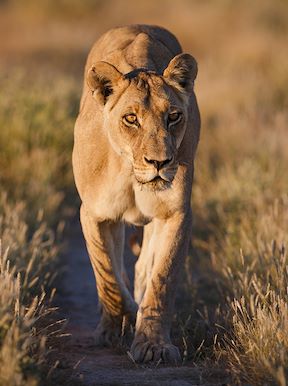 Lion
Kalahari desert lions are crowned with a black mane, a characteristic found nowhere else in Africa.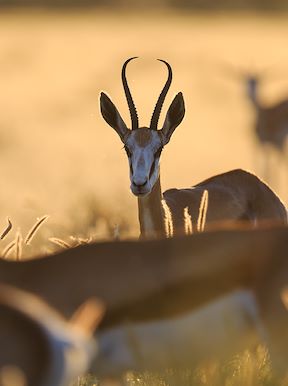 Springbok
Graceful, striking and plentiful, springbok gather in uncountable numbers in the vast Kalahari.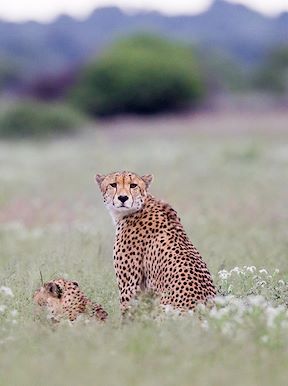 Cheetah
With a preference for open habitat, cheetahs thrive in the vast Central Kalahari.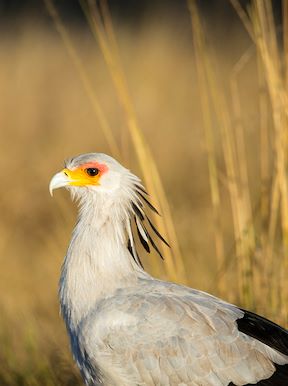 Secretary bird
With long legs and a dramatic crown of black feathers, secretary birds are unmistakable.
Weather
The Central Kalahari is a land of extremes. In the height of summer, temperatures can soar well beyond 40°C (114°F), while winter nights often reach freezing temperatures. The climate is dry, with isolated summer rainfall. Interestingly, the region receives too much rainfall (between 100 mm and 500 mm annually in parts) to be classified a true desert.
DRY SEASON
April to October
SUMMER SEASON
November to March
THINGS TO DO
Kalahari experiences
Drive across the Kalahari Desert, scanning for predators; lions, leopards and cheetahs call these plains home. Explore on foot with a San Bushman family, whose ancestors have called this land home for millenia. Later, fall asleep under a blanket of stars, spellbound by the beauty of a dazzling night sky.
MAP
Explore our camp in Central Kalahari
In the northern part of the Central Kalahari Game Reserve lies Deception Valley, a famously productive region of the park. Kalahari Plains is situated in this remote and wild place, where predators follow in the wake of abundant wildlife herds.
Go to Destination map
JOURNAL
Central Kalahari featured stories
Vast and ancient, the Central Kalahari is brimming with stories. Scroll through our award-winning wildlife images, Kalahari safari travel tales and updates from the desert.
SEE ALL STORIES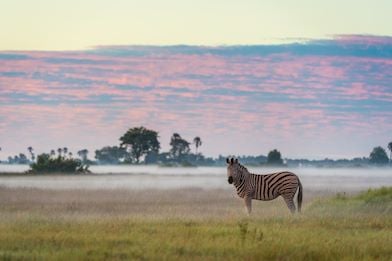 Solo: The End of an Era?
It has been more than two months without a sighting of Solo, the lone wild dog who became famous for...
Read more
Graham Simmonds
21.02.2014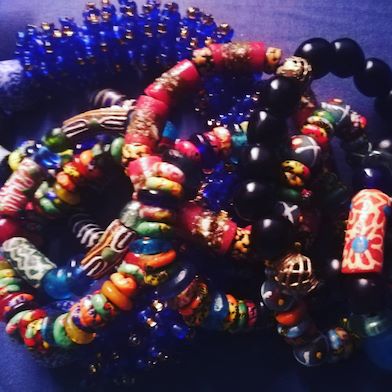 The Importance of Beads and Beadwork in African Culture
Group Culture Coordinator & Researcher Rukariro Katsande weighs in on the significance of beads ...
Read more
Rukariro Katsande
11.11.2014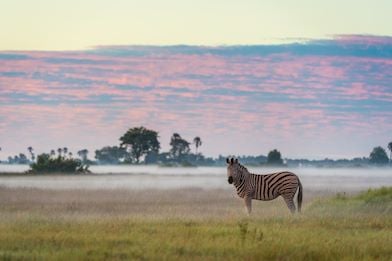 The Importance of Beads and Beadwork in African Culture, Part II
Part II of Group Culture Coordinator & Researcher Rukariro Katsande's insights into the significance...
Read more
Rukariro Katsande
18.11.2014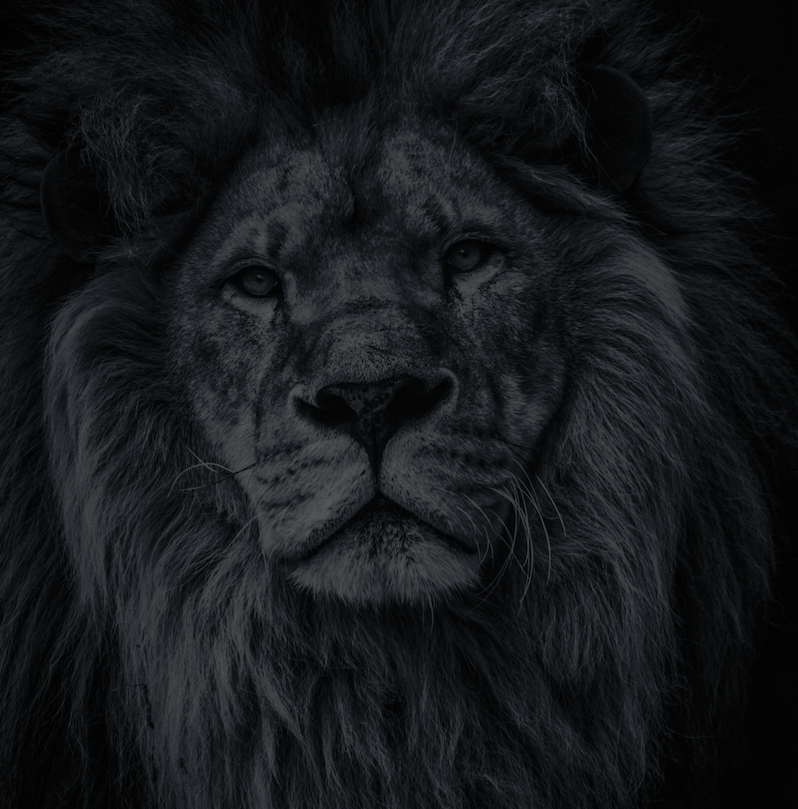 Let's plan your next journey
Ready?
When we say we're there every step of the way, we mean it, literally. From planning the perfect circuit, to private inter-camp transfers on Wilderness Air, and easing you through Customs. We're with you on the ground, at your side, 24-7, from start to finish. Ready to take the road less travelled? Contact our Travel Designers to plan an unforgettable journey.