Last week we shared Will Goodlet's photographic review of the Olympus OMD EM-1 Mark ii. In Part 2 of this same review Will discusses the camera's specifications and how this compares to his trusty Canon.
THE OLYMPUS OMD EM-1 MARK ii
Specifications
The Olympus ticks a lot of important boxes but let's have a look at the details and compare it to some of the (albeit older) DSLR competition.
Looking at the specifications table it's clear that there are some seriously interesting items. Key for me are:
• Variable angle pop-out touch LCD
• Cross-type AF points across the whole frame
• Up to 18 Frames Per Second with Autofocus and 60 FPS without
• 35 Pre-shutter frames (that's right it can take pictures of action before you actually press the button! Firmware update required.)
More on this good stuff below...
NB Firmware update allows for 35 pre-capture frames and smaller, more accurate AF points
Ergonomics
Coffee and hot cross bun while locked on a swallow.
As someone with reasonably large hands I found this camera pretty dinky and small. There's nothing all that wrong with that except that some of the buttons and knobs are hard to reach.
Holding it for a long time became a bit of a problem, the hard edges of its retro-look casing, although slightly curved, started to dig into the palm of my right hand painfully. I also found that the four-way control and OK button were hard to reach with my thumb, making changes to AF points and pulling up the Super Menu slightly tricky. I have a feeling that adding a grip would eliminate this problem.
The camera has a few alternate ways to change the focus points and modes, so depending on how much of an X-box fanatic you are (i.e. good finger coordination) you may find some of the shooting options quite innovative.
Lens mounted directly to tripod with handy Arca foot
One such feature is the ability to control the focus groups with your left thumb on the back of the LCD. You can drag the points around to follow your target while looking through the viewfinder. If you don't like that idea, it's easy to turn the feature off and use the four-way thumb control instead.
On the positive side of the Olympus' small size is the ability to move the camera around quickly. One can even photograph one-handed.
It may sound like a small thing, but my normal gear weighs 4.2 kg and just picking it up and pushing it out of a window to take a shot can often cause me to miss the opportunity. No such problems with the Olympus, it can be grabbed and trained on the subject in moments. Another huge bonus is that it can comfortably sit on your lap while on a game drive, yes, that means that now your wife/husband/girlfriend/boyfriend can sit next to you, – ushering in a whole new dynamic in marital relations!
Olympus OMD EM-1 Mark ii + M 300 F4 - ISO200, F4.0, 1/1600
An absolute favourite feature has to be the pop-out LCD screen with touch control. I shoot waist-level medium-format film cameras and love the perspective they offer on the world. Well, with the Olympus I was able to take candid waist level shots of people. With the camera held low and being so small and black in colour, I was able to take images without the subject even realising they were being photographed.
Olympus OMD EM-1 Mark ii + M.40-150 F2.8 - ISO400, F2.8, 1/90 @79 mm - Cropped 12%
Of course the LCD is useful for more than that, not having to lie down in the mud, holding one hand out of a window for that low-level elephant shot or reversing for the mandatory selfie or vlog.
Another great feature is the ability to programme literally every button on the camera to do whatever it is you want. You can even re-purpose the on-off switch, something that I have never encountered before!
Olympus OMD EM-1 Mark ii + M.40-150 F2.8 - ISO400, F3.2, 1/320 - Cropped 80%
For my own setup I changed the camera to Back-Button-Focus and changed the convenient curves button (function button 2) to toggle the electronic teleconverter, amongst other things. The great thing about the ability to customise the button functions is that the camera can be made to behave almost the same as my Canons, which made it very easy to move between them when shooting in tandem.
Comparing the camera to my Canons, I don't find that it sits as easily in the hand and, for me, the Canons are ergonomically superior. I find the menu system and the button configuration on the Canons very easy to use without taking your eye from the viewfinder. The Olympus fights back with all sorts of nifty and well thought-out features; one such is the inclusion of an ARCA compatible lens foot, just slide it right into that tripod, no need for a lens plate.
While the Olympus does allow you to bring up the convenient Super menu in the viewfinder (and the Canons do not) it is still fiddly to operate with the directional keys being hard to access with the thumb.
Olympus OMD EM-1 Mark ii + M 300 F4 - ISO400, F4.0, 1/1600 - Cropped 40%
Menu system and setup
One thing that comes with an advanced, capable and customisable camera system is complexity. There is no getting around this and the Olympus menu system is deep, very deep.
For an experienced photographer, it is not too bad, one knows that the camera has, or should have, certain functionality, and before long you will find out where it is and how to set it. If, on the other hand, you are a beginner, the menu system could really cause you to struggle.
If you are coming from another camera system there will undoubtedly be moments while out shooting where F-words are firing like crackers in your head. I had one moment where I inexplicably got stuck in an HDR mode while trying to photograph a malachite kingfisher.
As a film shooter I do admire simplicity, and given the retro styling of this Olympus (harking back to the famous OM-1 of 1973) it could be simpler!
There will be no doubt that as a new user you will be Googling for about 5 to 10 hours to figure out how things work. The first thing I Googled, somewhat embarrassingly, was how to set the diopter! I thought it was electronic and overlooked the little dial sitting exactly where it should be next to the eye-piece.
However, once you get over the system shock, or 'technofear' as a friend used to say, the menu does make sense and even though it has many options and a number that interact with each other, it is possible to get the camera nicely dialled-in.
I've attached a setup guide to the review which will hopefully save wildlife shooters a lot of time.
Olympus OMD EM-1 Mark ii + M 300 F4 - ISO200, F4.0, 1/1250 - Cropped 35%
Electronic Viewfinder (EVF)
The Olympus has an electronic viewfinder. That is both good and bad. The good is that you can display amazing information in the screen, you can magnify it to aid focus, you can get direct feedback on exposure, white balance and other adjustments without having to imagine them as in an optical finder; there is much less mirror blackout when shooting rapidly (seriously good!), the lag is very minimal and not too distracting. Another great feature, for those who cannot 'see' in black and white, is simply to switch modes to monochrome in the EVF, something that can't be done with an optical viewfinder.
The downside is that you need to figure out how to customise it. It is not always clear what you are focused on and the focus indicator is high on the right side and needs to be consciously looked at. Provided you have a single AF point selected, the best bet is just to assume that the camera is focused correctly because most of the time it is – its AF is that good.
When you really need critical focus use the focus-peaking functionality. Using magnification and focus-peaking will really allow fine-tuning of critical focus.
Something else I noticed was that the EVF struggles to display bright highlights and these can often look blown in the display but be perfectly fine in reality. In this case, I programmed the depth of field preview button to switch the EVF to simulated optical view instead.
For video, the EVF is a godsend for those who, like me, are long sighted. I can no longer hold my Canon camera far enough away to determine whether video is in focus on the LCD. With the Olympus, it is a cinch. Looking through the EVF, everything is crystal clear while using video.
The EVF is hugely customisable, so if you don't like a feature I have no doubt that it can be changed in most respects, as always with this complex device, it's not always obvious how to do it.
Olympus OMD EM-1 Mark ii + M 300 F4 - ISO250, F4.0, 1/800 - Cropped 45%
Battery Life
Battery life has been one of the major Achilles heels of mirrorless cameras. Olympus has updated the battery life with this model; however I was able to burn through it in 3.5 hours of early morning shooting on both of the days I was photographing birds in flight.
There are plenty of other reviewers out there who say the battery is good for a day's wildlife shooting, however, there is no way I would venture out without two or even three batteries for birds in flight. I'd guess for general wildlife and landscapes one could make the battery last all day.
I have an inverter in the car and use it to recharge the battery over lunch when the light is harsh. One thing I have noted while doing this is that the battery charges really quickly, even a few minutes will put 30-40% back into it (obviously a full charge is advisable for good battery life).
If I was to add this camera to my own kit, it would only be with a grip and extra battery.
Shooting speed
The Olympus OMD EM-1 Mark ii is, for me, all about this killer feature. I didn't even know how amazing it is to have 60 frames per second (FPS) under my forefinger until I tried this camera. It is simply INCREDIBLE. If you adapt the way you shoot to use it, then all sorts of ridiculous things become possible.
I have struggled in the past to capture kingfishers in flight. With this camera I did it on the first attempt! Before the end of the morning, I had a kingfisher in flight, swallows in flight, reed warbler in flight, terns in flight, egret in flight and a cisticola in flight.
The Olympus will shoot at up to 10 FPS with its mechanical shutter and still attempt to focus. If you move to Silent Low Mode you can take it to 18 FPS with continuous focus. Switch to high mode and you lose Autofocus but gain up to 60 FPS! You can customise the speed – handy because that is one hell of a lot of RAW images and memory you are burning through.
What I especially loved was the quizzical looks on the faces of the others in the hide as they saw me airily wave my camera in the direction of these small flitting birds. They weren't even trying with their long 500s and 600s.
Another thing, it makes no noise whatsoever. And by the time the other cameras had fired 5 shots I was already on frame 30.
There is still more to this story. The Olympus features a mode called 'Pro Capture' that works like time travel. You will be familiar with this situation; you are waiting for a bird to launch into the air, you are drilled in quite tightly because you want a lot of detail but it is a risk. You might miss the shot if you are slow on the shutter.
With the Olympus shutter half-pressed, it is already taking pictures, so if you release the shutter late as the bird takes flight, the camera records the previous 35 frames (firmware update required) before you pressed the trigger. That is smack-me-down impressive.
One downside to all these frames in such a small amount of time is its writing to the card. The camera will let you take more shots (the buffer seems enormous) but basically locks up and you can't change settings while writing is going on. I wasn't using the fastest cards by a long way as I am not normally a 'spray and pray' shooter. You may find that with better SD cards the issue is not so bad.
Olympus OMD EM-1 Mark ii + M 300 F4 - ISO800, F4.0, 1/1250 - Cropped 40%
That's it for this post. Stay tuned for part 3 of Will's review – coming soon!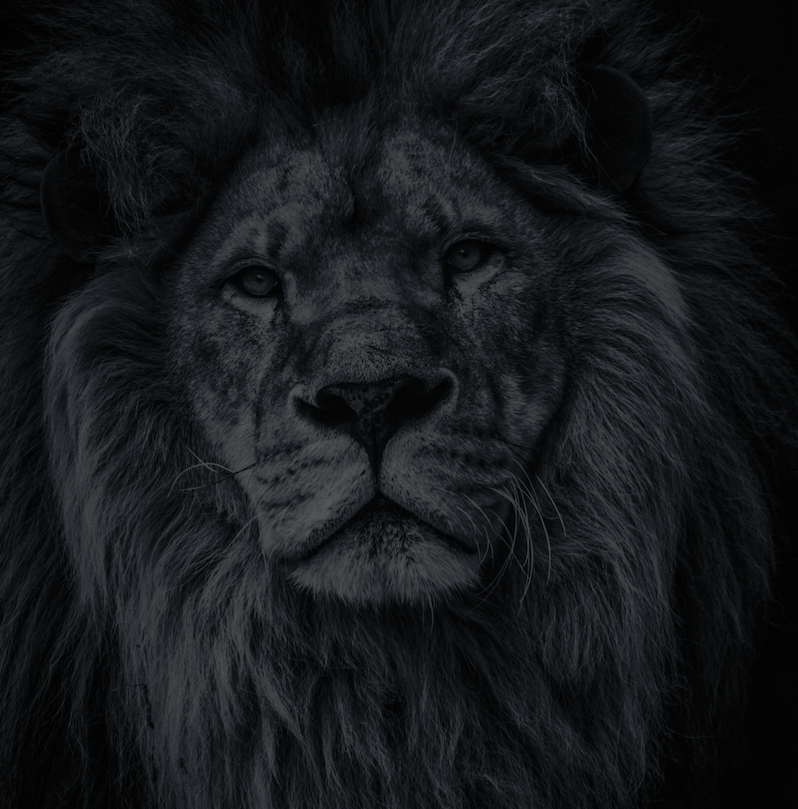 Let's plan your next journey
Ready?
When we say we're there every step of the way, we mean it, literally. From planning the perfect circuit, to private inter-camp transfers on Wilderness Air, and easing you through Customs. We're with you on the ground, at your side, 24-7, from start to finish. Ready to take the road less travelled? Contact our Travel Designers to plan an unforgettable journey.