Experiences
Guided quad biking
Feel the wind against your face and experience the adrenaline kick on a Namib Desert quad bike adventure across the vast dunefields of the Kunene region.
Safari
Feel the wind in your hair
Four-wheel thrills.
Feel your heart race as you drive across a dune at Serra Cafema in the Kaokoveld. The Namib Desert is your playground, a four-wheeler your choice of toy. Heart-thumping, eye-streaming, white knuckle adventure awaits you here, and at Little Kulala in Namibia's iconic Sossusvlei.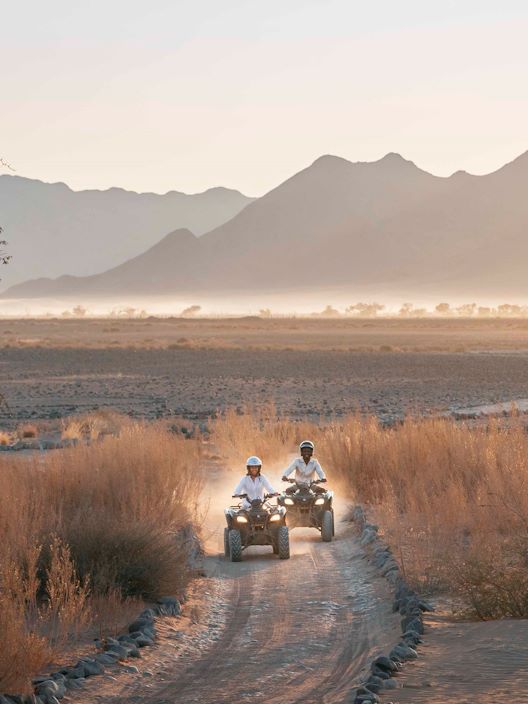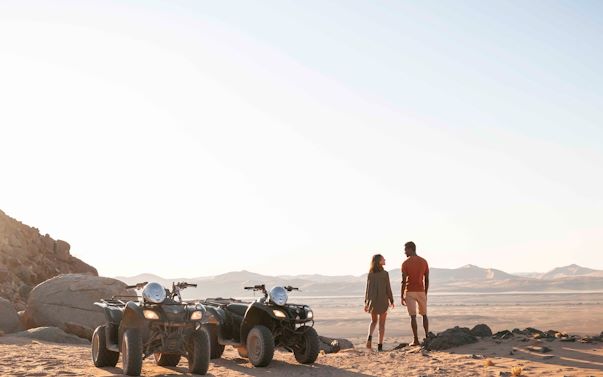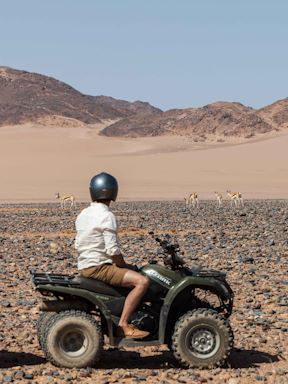 Desert quad biking
Low impact. High adrenaline. The rugged terrain of Namibia begs to be explored by quad bike. Take to the undulating amber dunes of Sossusvlei or the lunar landscape of the Kaokoveld on four wheels. The routes are specially allocated for minimal disturbance of the environment, and maximum fun.
Rugged, other-worldly Namibia provides the perfect desert landscape for extreme adrenaline-fuelled exploration. These are the adventurous tales of quad biking in wild, wonderful Namibia.
See all Stories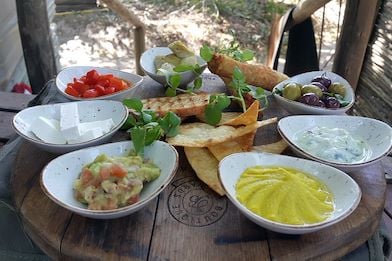 What's Cooking in the Delta? Savoury Summertime Recipes
While the summer season is not yet over in our camps, our chefs are hard at work to bring wonderful ...
Read more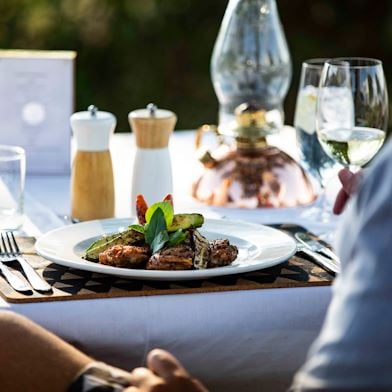 From Linkwasha to Cape Town: A Wine Course with a Difference
In February this year, Innocent Chidarera, a waiter at Linkwasha Camp in Hwange National Park, was s...
Read more
Wildernessblogger
31.03.2017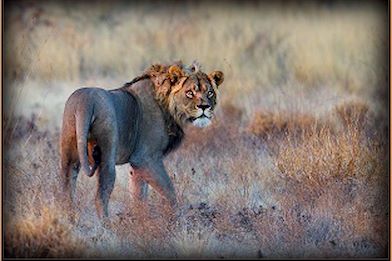 Luxury Wildlife Photographic Safari at Kwetsani Camp
If wildlife photography safaris interest you, Kwetsani Camp is the place. Learn about camera setting...
Read more
Wilderness blogger
14.06.2017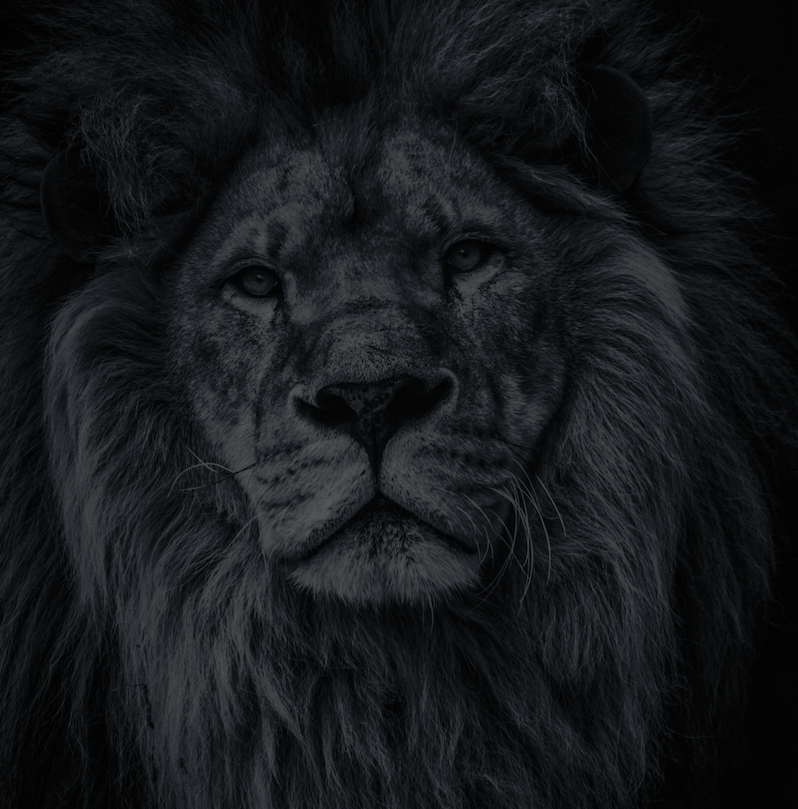 Let's plan your next journey
Ready?
When we say we're there every step of the way, we mean it, literally. From planning the perfect circuit, to private inter-camp transfers on Wilderness Air, and easing you through Customs. We're with you on the ground, at your side, 24-7, from start to finish. Ready to take the road less travelled? Contact our Travel Designers to plan an unforgettable journey.