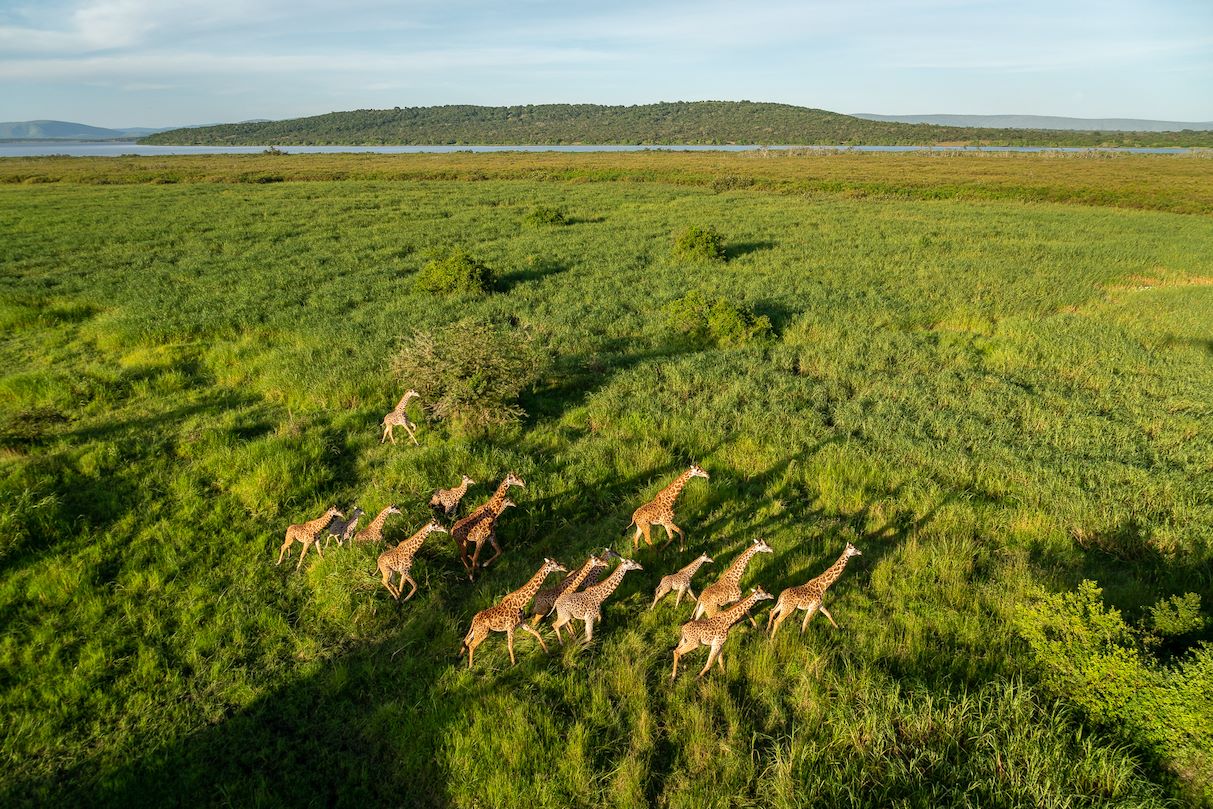 Rwanda
Akagera
Embracing riverine forests, lakes, hills and open plains, Rwanda's Akagera National Park is the archetypal East African safari experience, and a haven for wildlife.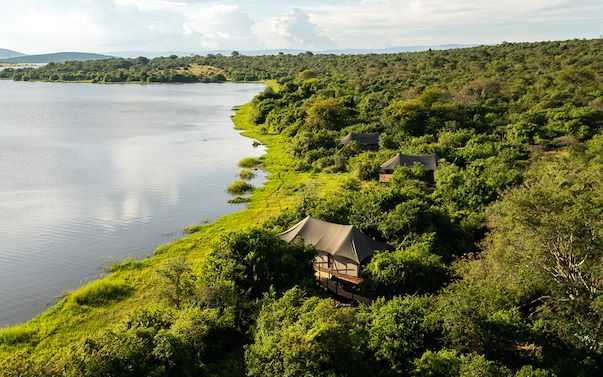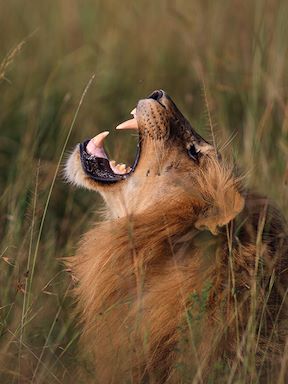 Akagera National Park
Wake up to a soundtrack of birdsong and wildlife, and feel the pulsing beat of this iconic Rwandan region. Go in search of Akagera's exceptional animals: lions, rhinos, leopards, hippos and elephants are just some of the species that call the park home. All yours to discover from Magashi, our luxurious safari camp situated on the shore of Lake Rwanyakazinga.
WHAT YOU NEED TO KNOW
Akagera National Park at a glance
The restoration of Akagera's habitat over the past few decades is nothing short of remarkable. From eliminating poaching, to reintroducing species such as lion, and black and white rhino, wildlife numbers have grown exponentially. Today, the park is Africa's largest protected wetland and the last remaining refuge for savannah-adapted species in Rwanda.
Key Facts
Habitats
Wildlife
Weather
---
Akagera key facts
Discover interesting facts about Akagera and the adventures that await on your Rwandan safari. Within Akagera National Park we have exclusive-use access to 6,000 hectares of wild land. Our intimate safari camp, Magashi, is tucked away on the banks of Akagera's picturesque Lake Rwanyakazinga, an exceptionally beautiful base from which to explore the park.
BEST TIME TO VISIT
All year round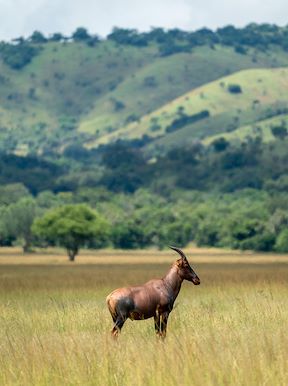 Savannah grassland
Grasslands are typical of Akagera National Park.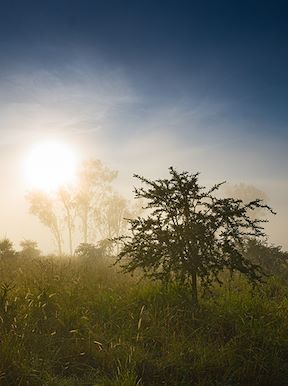 Moist woodland
Swamps & small lakes flow from the Akagera River.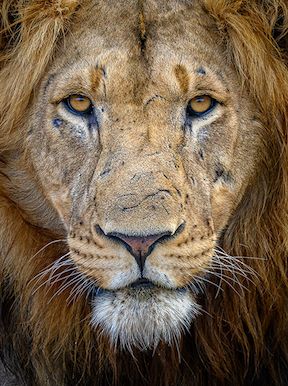 Lion
After a long absence, lions were reintroduced to the park in 2015.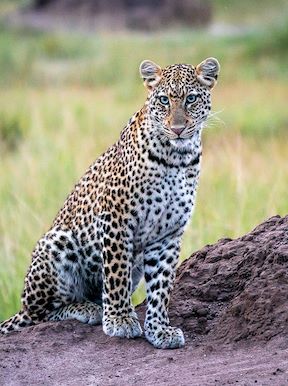 Leopard
An evening game drive may find you spotting one of these iconic, solitary animals.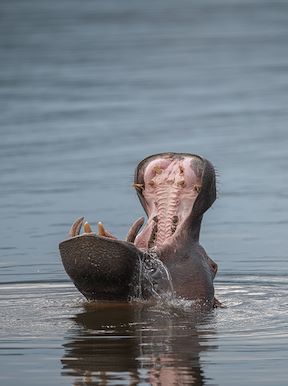 Hippopotamus
Akagera National Park has one of Africa's highest hippo densities.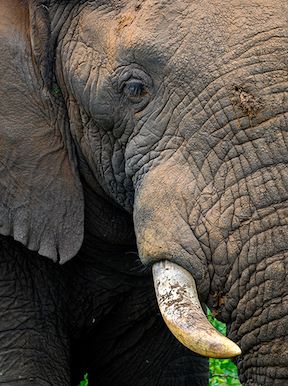 Elephant
Elephants thrive here, and are often seen cooling off in the lakes and rivers.
Weather
Visiting Akagera and our camp Magashi is a wonderful year-round safari experience. Different seasons lend themselves to a multitude of fascinating wildlife encounters. The drier months naturally make it easier to explore by land on a guided walking safari, while the wet season is perfect for bird watching, fishing and rewarding boat safaris.
RAINY SEASON
March to May, Oct & Nov
DRY SEASON
June to Sep & Dec to Feb
THINGS TO DO
Remote, exclusive Akagera
With just six luxury safari tents, Magashi offers an intimate setting from which to explore the wildlife-rich plains of Akagera. Feel the steady beat of adrenaline as you watch a lioness stalk prey. Listen to the growls, squeals and chatter around you. The thrill of catch-and-release fishing for tilapia and evenings by the fire, sharing 'catch of the day' stories with friends old and new.
MAP
Explore camps in Akagera
Looking for a remote adventure? Immerse yourself in the wilderness at Magashi. Situated in the phenomenally diverse north-eastern corner of Akagera National Park, Magashi is named after the peninsula on which it stands. The camp overlooks a beautiful lake and is home to one of Africa's highest hippo densities, some very large crocodiles and many other iconic African wildlife species.
Go to Destination map
JOURNAL
Akagera featured stories
Dreaming of a luxury safari in Rwanda? Read our featured stories about Akagera's wilderness. Watch our thrilling videos of the wildlife you can encounter, and explore from our intimate luxury safari camp, Magashi. Coffee hot? Comfortable? Enjoy.
SEE ALL STORIES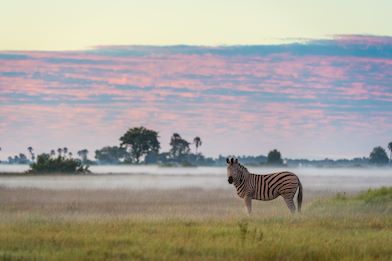 Introducing Magashi Camp
Wilderness Safaris will be expanding its ecotourism footprint in Rwanda by opening a new camp in Aka...
Read more
Wildernessblogger
31.05.2018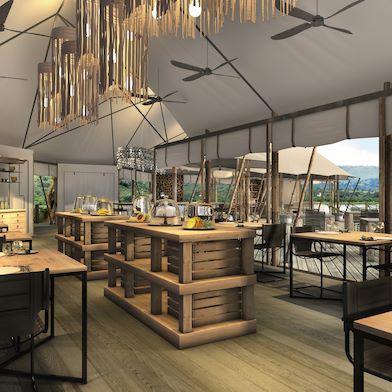 MAGASHI – The Beginning
There's been a lot of excited talk about our new Rwanda property, Magashi… Ingrid and Rob Baas, our ...
Read more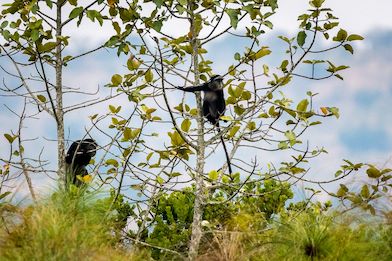 MAGASHI – The Next Round…
We're delighted to share Rwanda GM Ingrid Baas's latest update on the construction progress at Magas...
Read more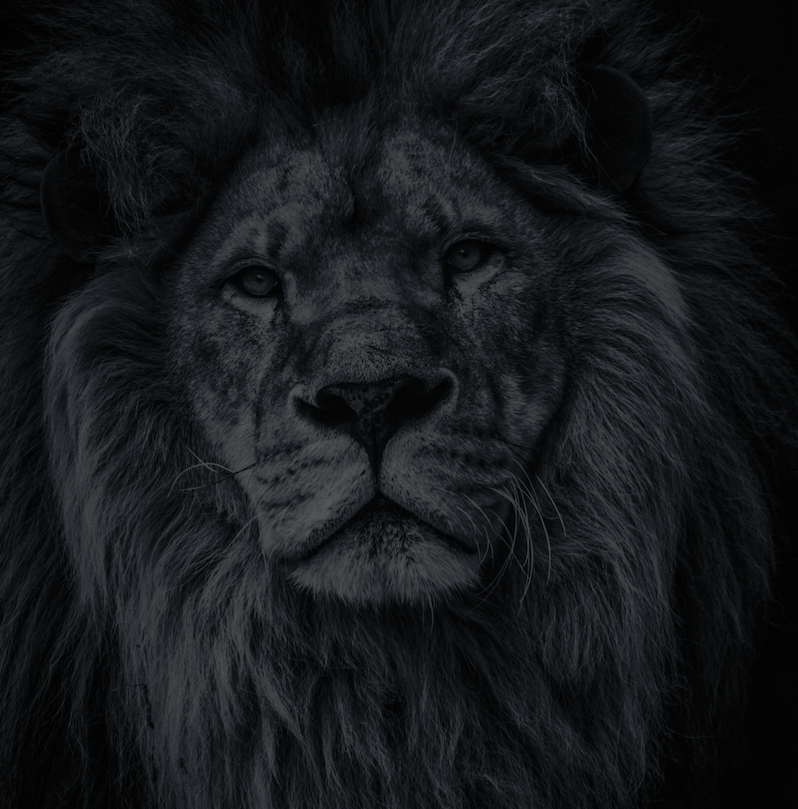 Let's plan your next journey
Ready?
When we say we're there every step of the way, we mean it, literally. From planning the perfect circuit, to private inter-camp transfers on Wilderness Air, and easing you through Customs. We're with you on the ground, at your side, 24-7, from start to finish. Ready to take the road less travelled? Contact our Travel Designers to plan an unforgettable journey.