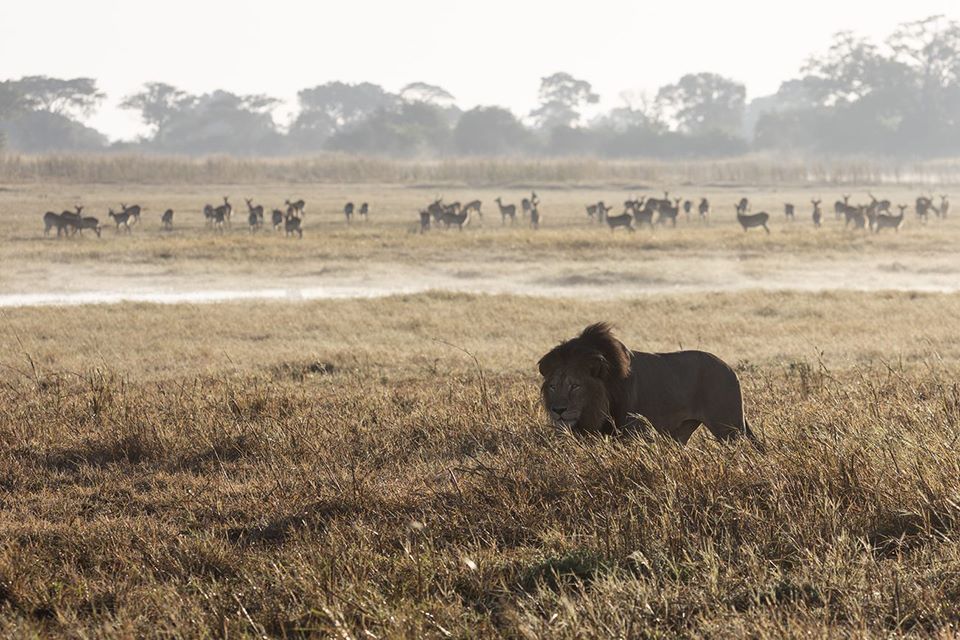 Discover Africa
Zambia
From the mighty Victoria Falls to safaris in the remote wilds of Busanga Plains in Kafue National Park, endless adventure awaits in Zambia.
VAST & UNTOUCHED
Explore an untamed Zambia safari
Discover the real version of Africa.
A safari in Zambia will see you travel from Livingstone, the country's adventure capital where the Zambezi and Victoria Falls – or Mosi-oa-Tunya – provide endless thrills, to the exceptionally remote Busanga Plains in northern Kafue National Park. At 5.5 million acres, Kafue is one of the largest and oldest protected regions in Africa, and it is here you'll thrill to encountering wildlife in the most natural, wild way.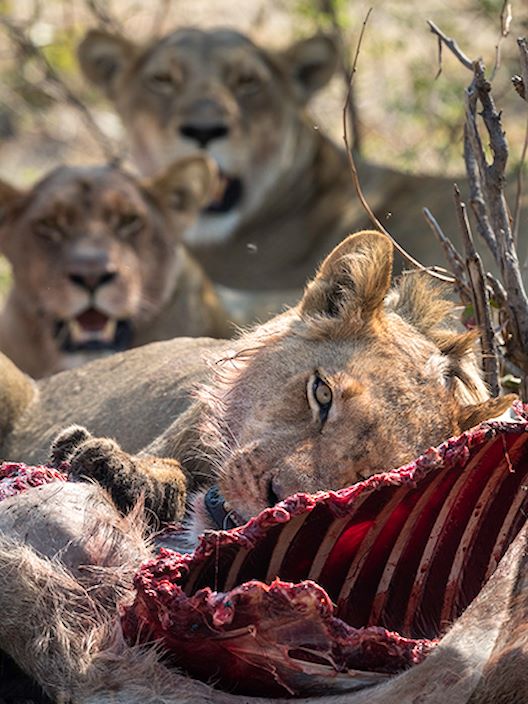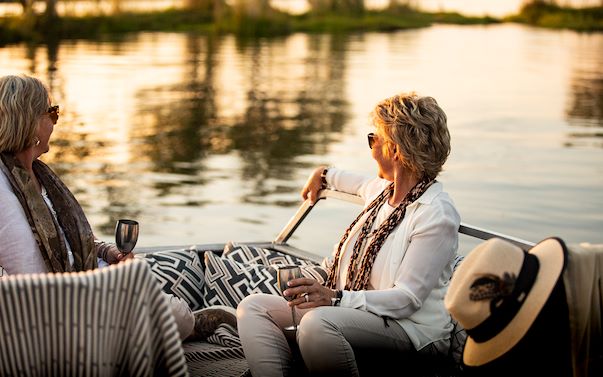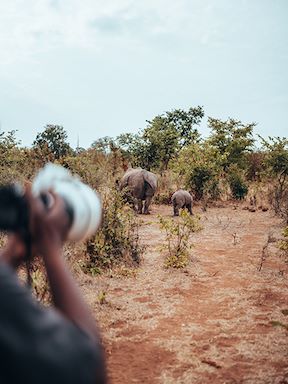 Discover the mighty Zambezi
The Zambezi River is the perfect starting point for a Zambian safari. Do as the crocodiles do, and bask in the warmth on our river bank/beach, in the comfort of a plush bean bag. Let the sounds of the rushing river lull you into a complete state of relaxation. Set upstream of Victoria Falls, it's the ideal place to share a sundowner with family, the sky turning as pink as the gin in your hand.
WHAT YOU NEED TO KNOW
Zambia at a glance
Going off the beaten track comes with questions. When is the best season to view wildlife in Zambia? How cold does it get at night and what languages are spoken? To help you prepare for your journey, we have put together a few keys facts to encourage your adventurous spirit.
Key Facts
Habitats
Wildlife
Weather
---
Zambia key facts
From the vast plains of Kafue National Park, to the Luangwa River, to adrenaline-fuelled Livingstone, a luxury Zambian safari has it all. Remote and untouched, Zambia's wild areas are home to fascinating and rare wildlife – from prolific antelope sightings to unrivalled predator viewing. Explore one of Africa's wildest and most remote destinations – adventure-filled and unforgettable.
POPULATION SIZE
18.9 Million
CURRENCY
Zambian Kwacha (ZMK)
GEOGRAPHICAL SIZE
752,614km²
BEST TIME TO GO
May to September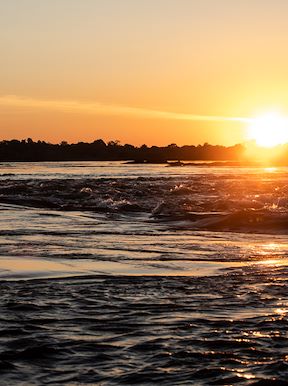 Perennial river
The magnificent Zambezi flows all year round.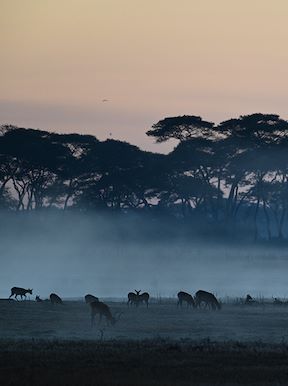 Seasonal floodplains
Grassland that fills with water in the rainy season.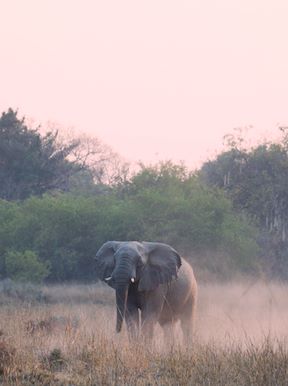 Miombo woodland
Sparse woodland forest in northern Zambia.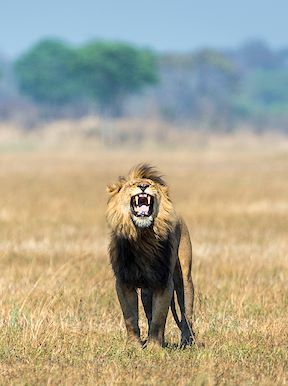 Lion
Seeing Africa's largest predator is always a thrill.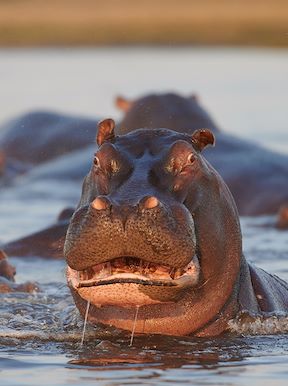 Hippopotamus
Fiercely territorial hippos can be seen in pods of fifty or more.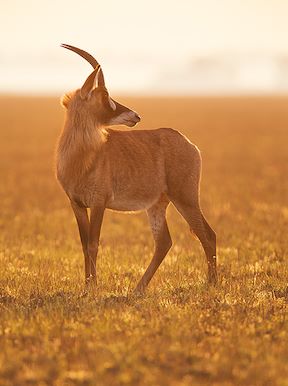 Roan antelope
Africa's second largest antelope, the roan is a handsome inhabitant.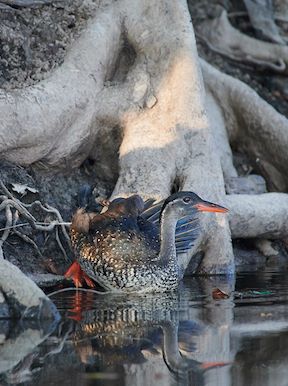 African finfoot
Though elusive, the finfoot's orange bill and feet make it easy to spot.
Weather
Zambia's climate is pleasant and warm, in the rainy season and in the later part of the dry season. While it is mostly subtropical, it can get cold in the northern parts of the country between May and August.
SUMMER SEASON
December to April
THINGS TO DO
Zambia experiences
There are things to do in Zambia for both daredevils and the more refined thrill-seeker. Feel the spray of the 'smoke that thunders', or go boating at sunset along the mighty Zambezi. Get up close to wildlife in Kafue National Park's Busanga Plains – watching lions leap across channels and large buffalo herds fill the skyline.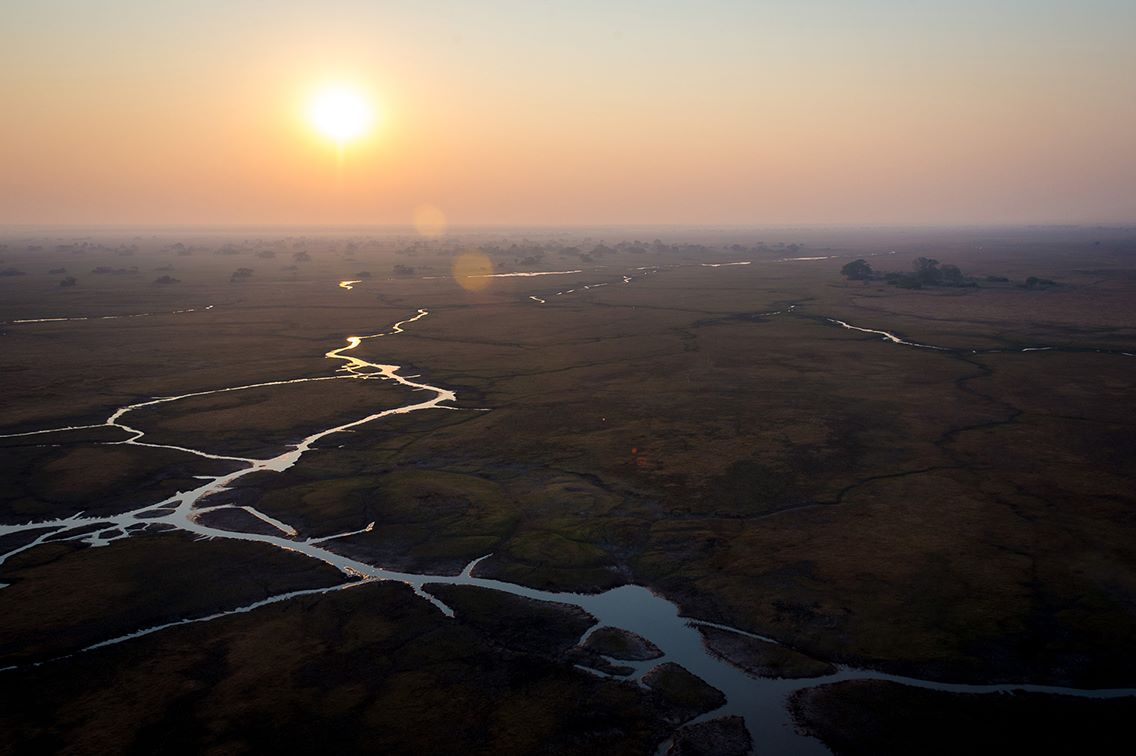 ZAMBIA JOURNEYS
See your safari fantasy come to life
When we say we're there every step of the way, we mean it, literally. From planning the perfect circuit. Arranging transfers on Wilderness Air and going through customs. We're with you on-the ground, at-your-side, 24/7, from start to finish. Ready to take the road less travelled? Contact your travel designer to plan an unforgettable safari.
EXPLORE ZAMBIA JOURNEYS
MAP
Explore regions & camps in Zambia
We operate in two of Zambia's wildlife havens: on the banks of the Zambezi with access to World Heritage Site Mosi-oa-Tunya, and within Kafue National Park, a premier Zambian safari destination. Situated within Mosi-oa-Tunya National Park, Toka Leya is a short drive from Livingstone, while seasonal camps Shumba and Busanga Bush Camp are located in Kafue, Zambia's oldest and largest protected area.
Explore destination Map
JOURNAL
Zambia featured stories
Our expertly crafted Zambian safaris offer you a taste of blood-pumping adventures and unrivalled wild encounters. Filled with adventure, vast landscapes and unparalleled comfort in Zambia's most pristine wilderness. Join our industry-leading guides and passionate storytellers as they share their love for Zambia's wilderness with you.
SEE ALL STORIES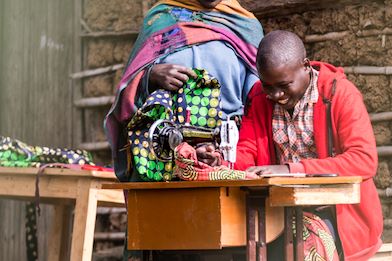 Unwrapping the cultural history of the chitenge (kitenge)
If you've travelled to any of our Zambian or Zimbabwean camps, you are likely to be the proud owner ...
Read more
Rukariro Katsande
02.10.2014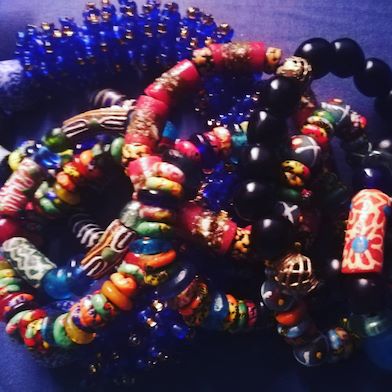 The Importance of Beads & Beadwork in African Culture
Group Culture Coordinator and Researcher Rukariro Katsande weighs in on the significance of beads in...
Read more
Rukariro Katsande
11.11.2014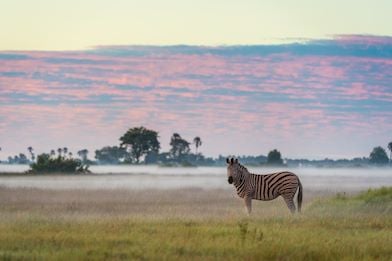 The Importance of Beads and Beadwork in African Culture, Part II
Part II of Group Culture Coordinator & Researcher Rukariro Katsande's insights into the significance...
Read more
Rukariro Katsande
18.11.2014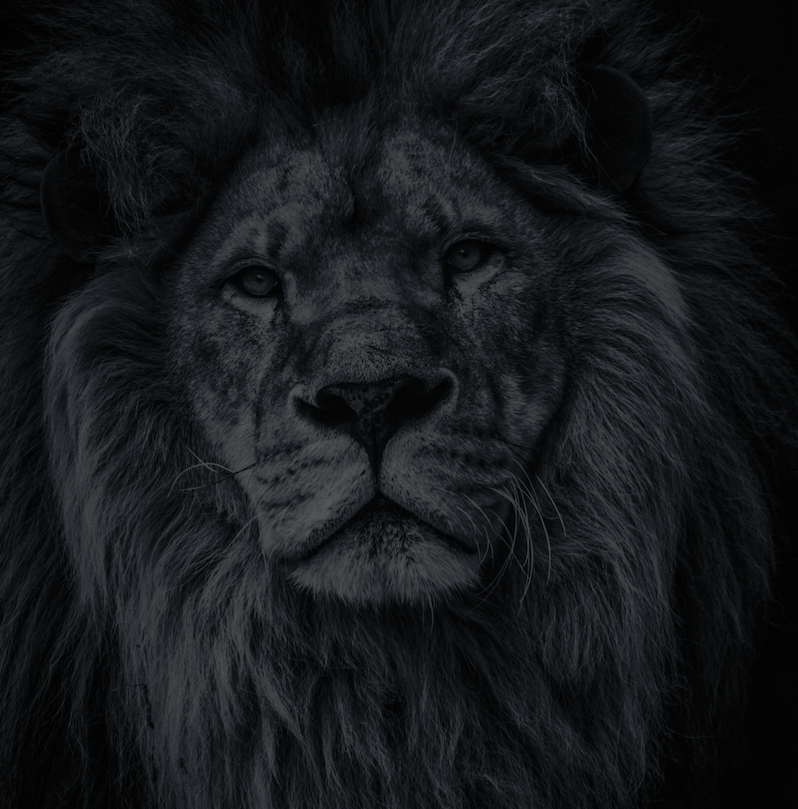 Let's plan your next journey
Ready?
When we say we're there every step of the way, we mean it, literally. From planning the perfect circuit, to private inter-camp transfers on Wilderness Air, and easing you through Customs. We're with you on the ground, at your side, 24-7, from start to finish. Ready to take the road less travelled? Contact our Travel Designers to plan an unforgettable journey.