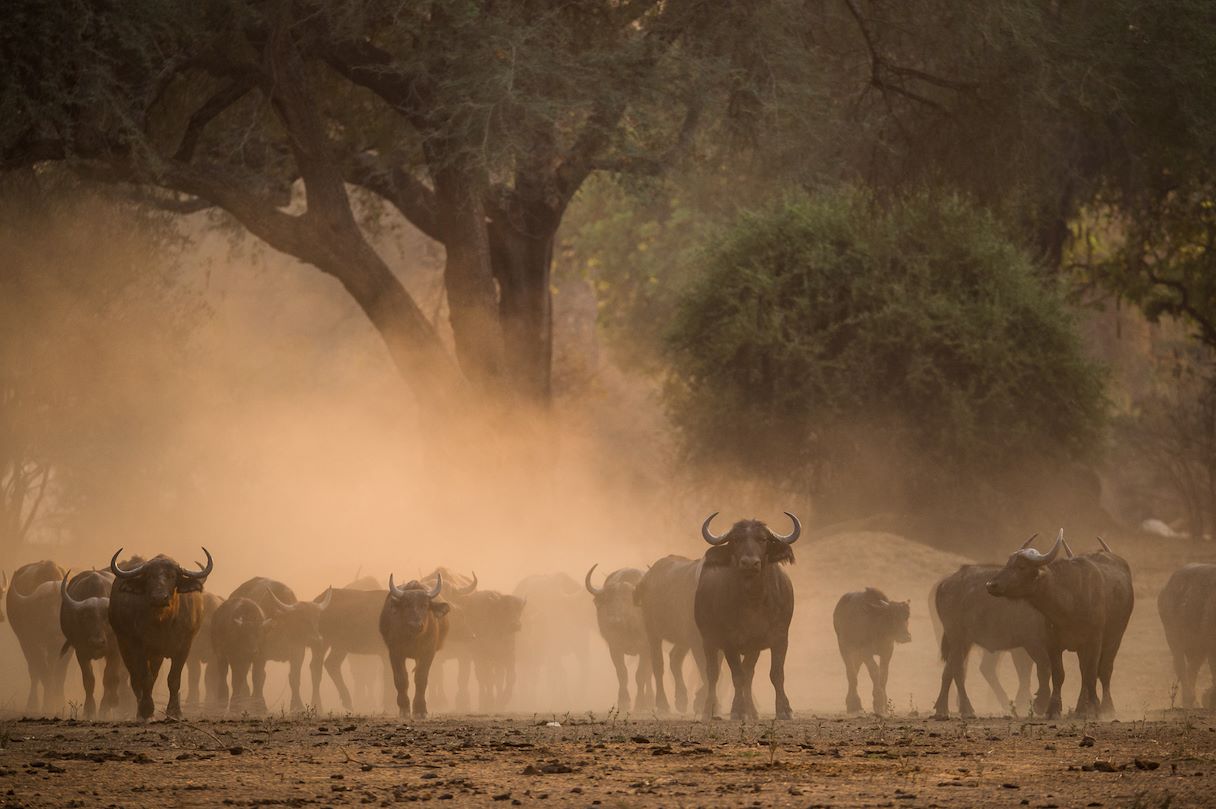 Discover Africa
Zimbabwe
Zimbabwe's quintessential safari experience awaits with adventure, spectacular sights, and thrilling wildlife encounters.
A WEALTH OF WILDLIFE
Explore a classic Zimbabwe safari
The ultimate adventure awaits.
If the word adventure gets your pulse racing, you're going to love a Zimbabwe safari. Be awed by the mesmerising Victoria Falls, the most expansive curtain of water in the world. Capture cherished family moments along the vast Zambezi, sighting pods of hippos, fish-eagles and bustling antelope herds. Marvel at a ponderous elephant coming to drink from a waterhole nearby – as a fiery sunset illuminates the horizon.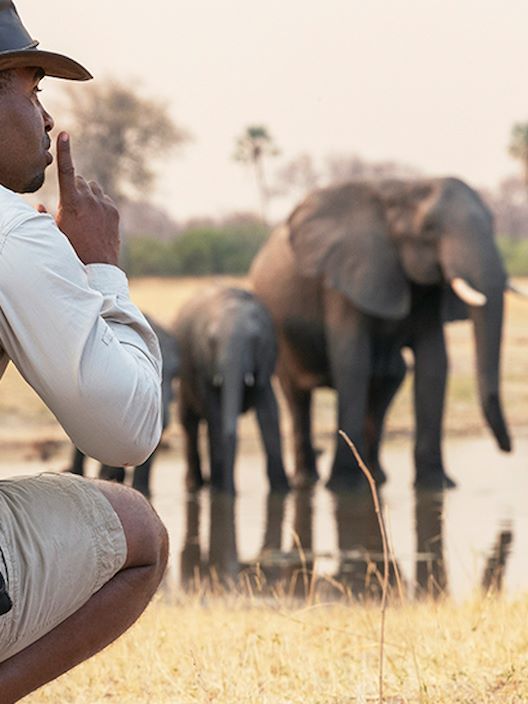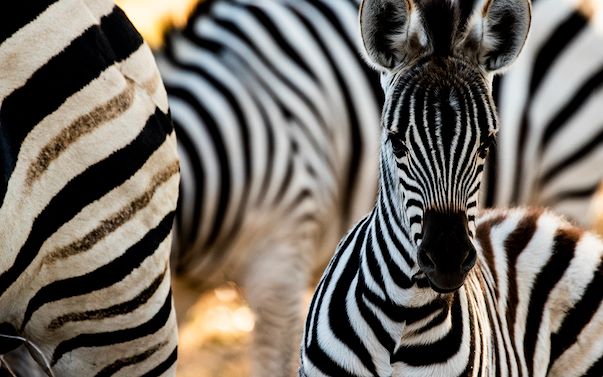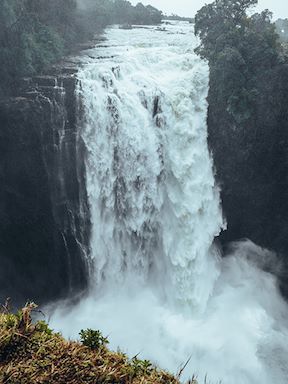 Mysterious and magically wild
Zimbabwe derives its name from the stone structures of the Great Zimbabwe ruins, a World Heritage Site with an enigmatic origin. The country is home to several other World Heritage sites, including the rugged Matobo Hills, Mana Pools and Victoria Falls. Also, the world's largest man-made reservoir, Lake Kariba - home to the fierce tigerfish, renowned among avid anglers, while herds of wildlife wander its shores.
WHAT YOU NEED TO KNOW
Zimbabwe at a glance
Going off the beaten track comes with questions. When is the best season to view wildlife in Zimbabwe? How cold does it get at night and what languages are spoken? To help you prepare for your journey, we have put together a few key facts to inspire your adventurous spirit.
Key Facts
Habitats
Wildlife
Weather
---
Zimbabwe key facts
Zimbabwe is a fascinating country. Home to iconic wildlife, several UNESCO World Heritage Sites and two exceptionally different wilderness experiences. Explore Hwange, the country's largest national park, where predators and game enthral. Or venture into the beautiful and wild Mana Pools National Park, along the Lower Zambezi River, renowned for its elephants and abundant game viewing.
POPULATION SIZE
15.2 Million
CURRENCY
Zimbabwean Dollar (ZWD)
GEOGRAPHICAL SIZE
390,757km²
BEST TIME TO GO
All year round
LANGUAGE
English, Shona, Ndebele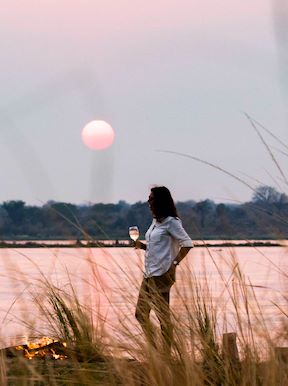 Rivers
The mighty Zambezi, Africa's fourth-longest river.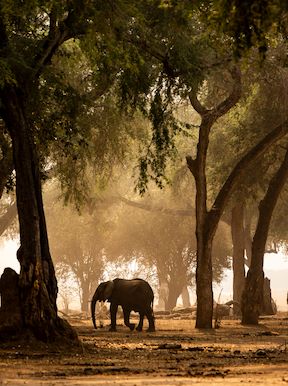 Dry woodland
Hwange and Mana Pools. Riverine forests of mahogany, wild fig and baobabs.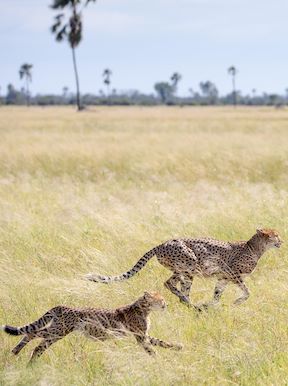 Savannah
Mainly found in the vast Hwange area.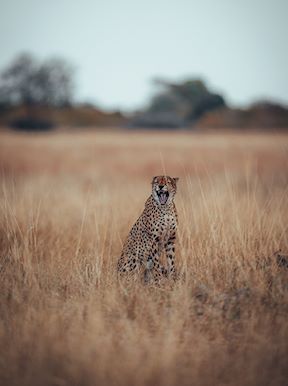 Cheetah
Cheetahs prefer open savannah habitats, where they can more easily spot and pursue their prey.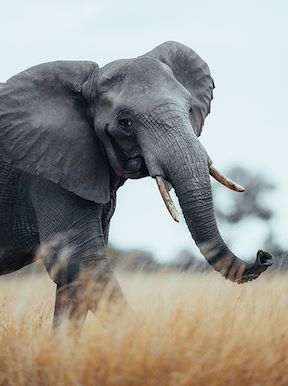 Elephant
You'll find impressive numbers of elephants in both Hwange & Mana Pools national parks.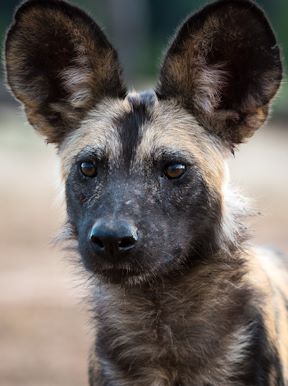 African wild dog
Elusive and rare, our efforts in conservation are making it possible to see them at our camps.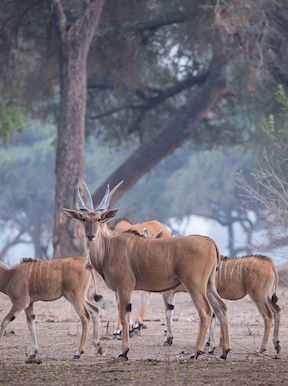 Eland
The eland is the largest but slowest antelope. It can run up to 4 km/h (25 mph), but can jump 3m (10 ft).
Weather
Zimbabwe has a wonderful climate. Days are sunny, and nights clear and cool. November to April are the summer months (also the summer season), which attract a wonderful array of birdlife. Winter runs from May to August (typically drier, cool weather). September and October are typically hot and dry. In the winter months, temperatures can dip to 0°C (32°F) in the early mornings and evenings.
SUMMER SEASON
December to March
DRY SEASON
June to November
THINGS TO DO
Zimbabwe experiences
And action! Whether it's a thrilling game drive or watching a lion hunt down its prey; tracking game in the early morning with experienced guides, or surprising yourself on a canoe safari down the Zambezi, serenaded by a chorus of birds. Savour it all. Epic sunsets. Crystal clear night skies. Sharing adventures around a fire while feasting on delicious cuisine. A glorious African luxury safari.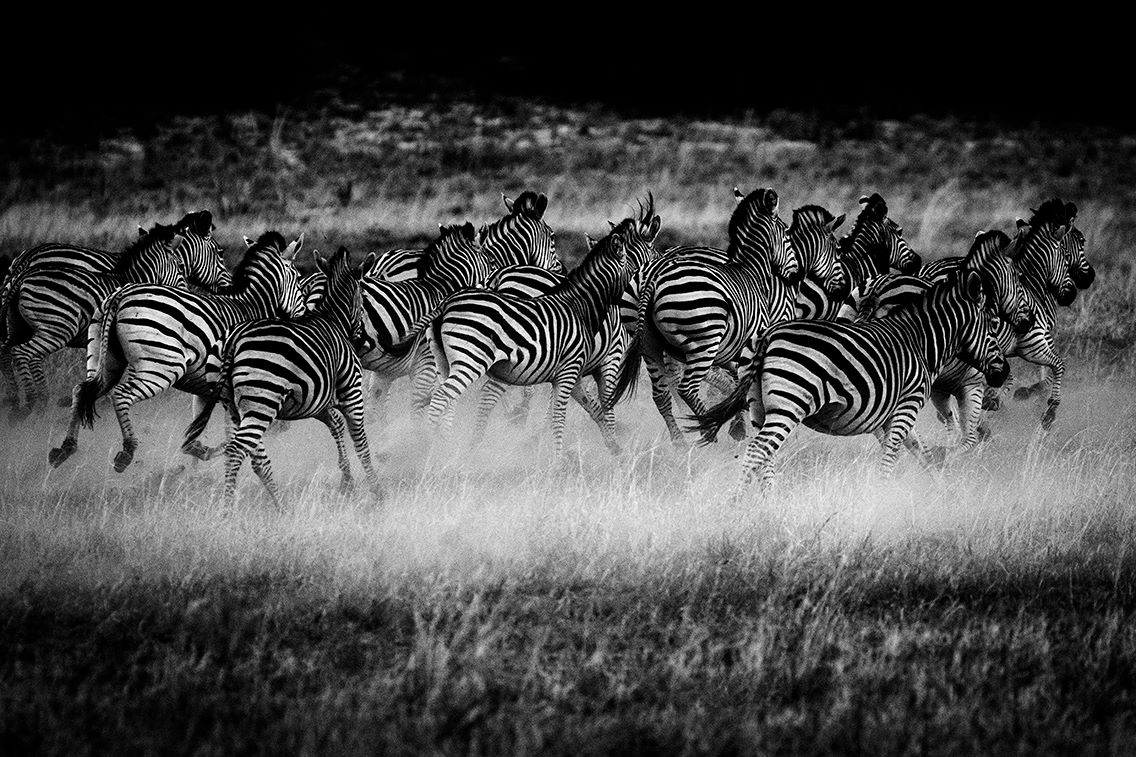 ZIMBABWE JOURNEYS
Plan your Zimbabwean safari now
Our curated journeys across Zimbabwe offer you a taste of once-in-a-lifetime experiences. Filled with intimate encounters, dramatic landscapes and award-winning luxury accommodation in pristine areas. Led by our industry leading guides. Passionate storytellers who look forward to sharing their love of Zimbabwe's iconic wildlife with you.
EXPLORE OUR JOURNEYS
MAP
Explore regions & camps in Zimbabwe
Zimbabwe is a landlocked country, with South Africa, Botswana, Zambia and Mozambique as neighbours. Two legendary African rivers form its northern and southern boundaries: the mighty Zambezi and the languid Limpopo. Hwange is Zimbabwe's largest national park. Downriver, you'll discover Mana Pools National Park, named a UNESCO World Heritage Site for the purity of its wilderness and beauty.
Explore destination Map
JOURNAL
Zimbabwe featured stories
Scroll through our collection of stories to inspire your next luxury safari in Africa. From award-winning photography to on-the-ground wildlife updates from our team in Zimbabwe. Explore Zimbabwe's iconic wild areas – ready and waiting to welcome you. Coffee hot? Comfortable? Happy reading.
SEE ALL STORIES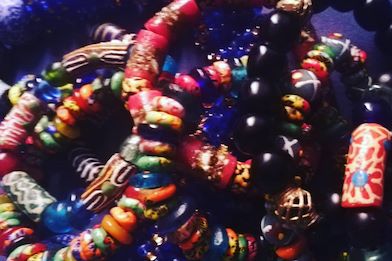 The Importance of Beads & Beadwork in African Culture
Group Culture Coordinator and Researcher Rukariro Katsande weighs in on the significance of beads in...
Read more
Rukariro Katsande
11.11.2014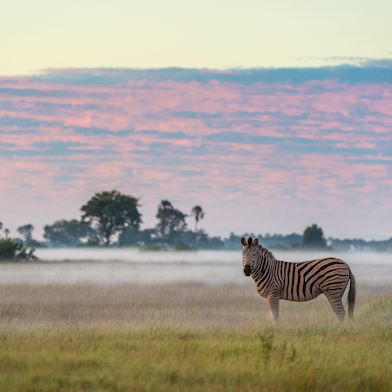 The Importance of Beads and Beadwork in African Culture, Part II
Part II of Group Culture Coordinator & Researcher Rukariro Katsande's insights into the significance...
Read more
Rukariro Katsande
18.11.2014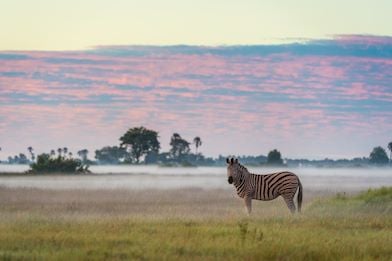 The Importance of Beads and Beadwork in African Culture, Part III
Group Culture Coordinator and Researcher Rukariro Katsande weighs in on the significance of beads in...
Read more
Rukariro Katsande
25.11.2014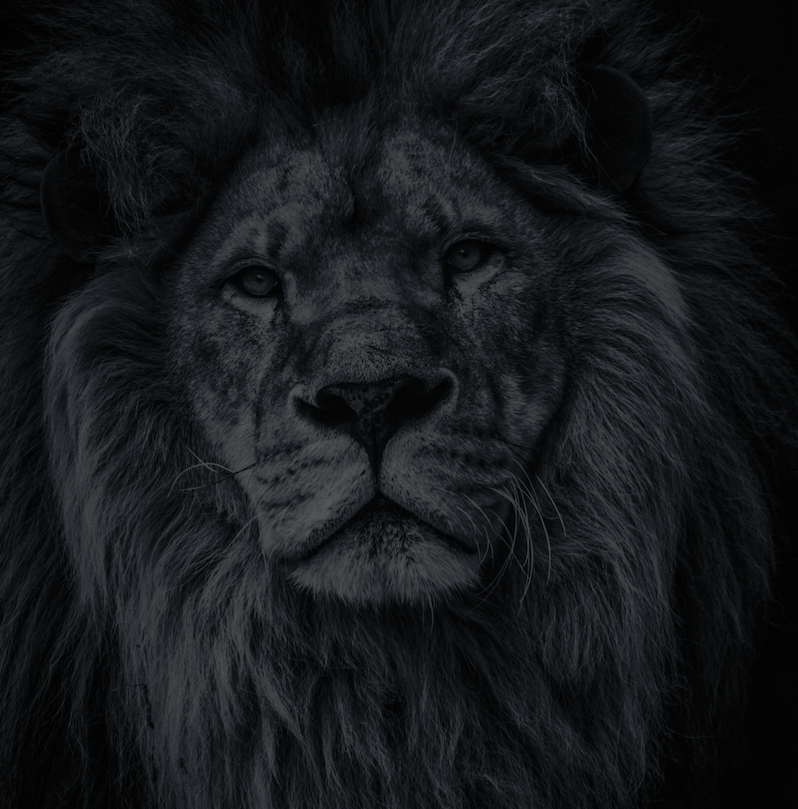 Let's plan your next journey
Ready?
When we say we're there every step of the way, we mean it, literally. From planning the perfect circuit, to private inter-camp transfers on Wilderness Air, and easing you through Customs. We're with you on the ground, at your side, 24-7, from start to finish. Ready to take the road less travelled? Contact our Travel Designers to plan an unforgettable journey.