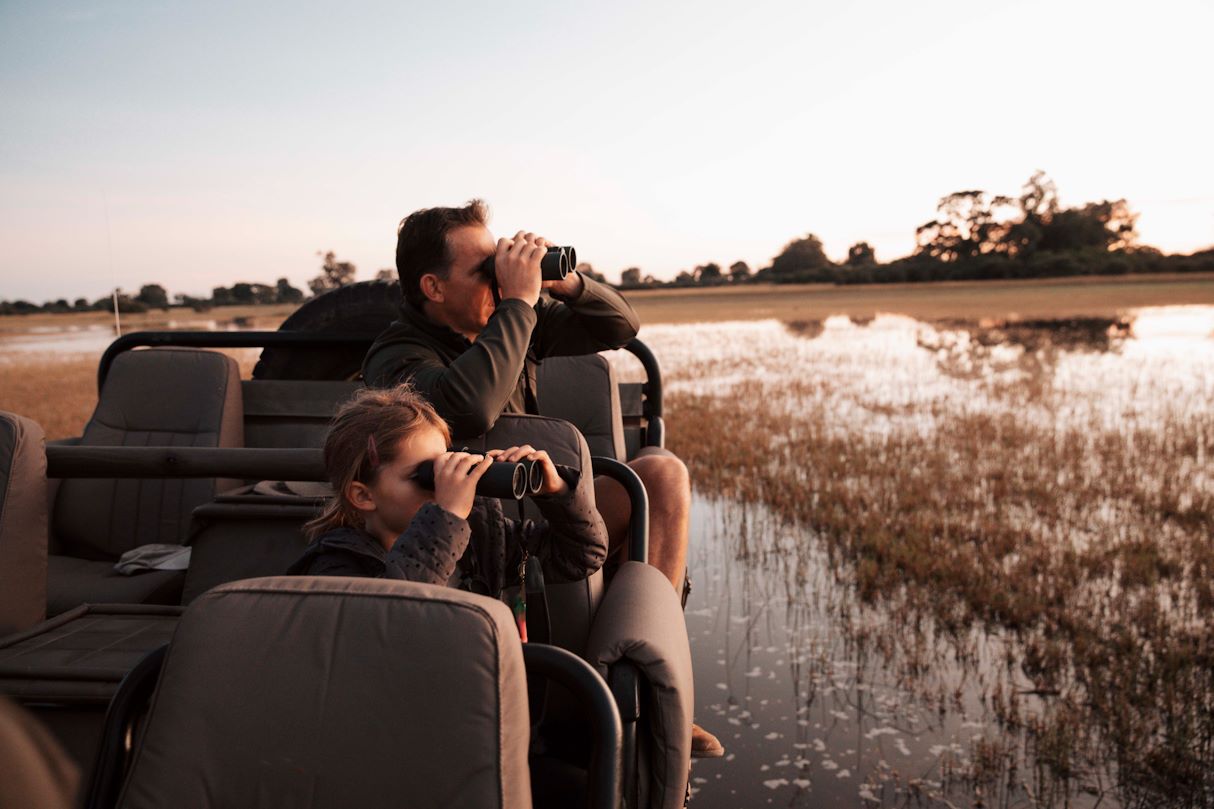 Discover Africa
Botswana
Heed the call of the wild on an exclusive Botswana safari. Explore astonishing landscapes in the pristine wilderness areas of the Okavango Delta, Central Kalahari and game-rich Linyanti.
A WILDERNESS HAVEN
Explore a Botswana safari
Astonishing Wildlife & Landscapes.
A safari in Botswana will see you journey to one of the world's most astounding wildlife destinations. Meet Botswana's warm people and delight in the thrill of exploring vast landscapes. Glide across the magical waters of the Okavango Delta or gather around a campfire telling stories old and new. At night, listen to a chorus of frogs and other performers. An African sky, exploding with stars.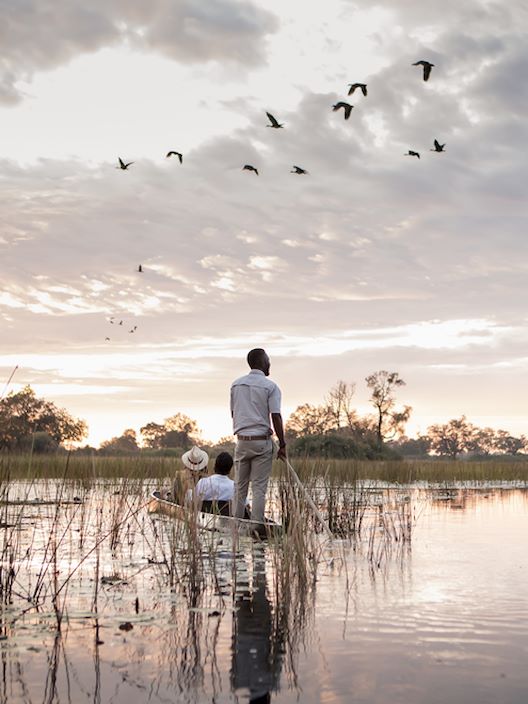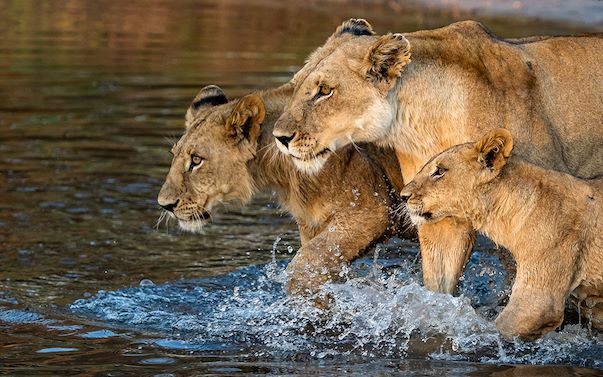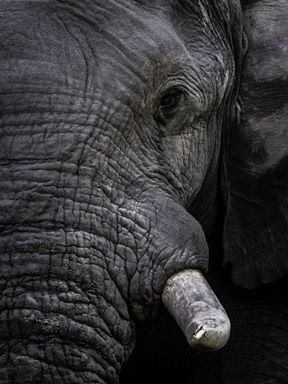 A truly authentic safari destination
A wilderness safe haven, Botswana has become a modern-day ark for Africa's threatened species. Conservation is taken seriously here – and we are proud to be leading the way in our efforts to protect these wild areas. Home to a number of the world's most endangered species and the largest elephant population in the world.
WHAT YOU NEED TO KNOW
Botswana at a glance
Going off the beaten track when on safari comes with questions. When is the best season to view wildlife in Botswana? How cold does it get at night and what languages are spoken? To help you prepare for your holiday, we have put together a few key facts to encourage your adventurous spirit.
Key Facts
Habitats
Wildlife
Weather
---
Botswana key facts
Unrivalled for its wildlife, Botswana is home to some of Africa's most luxurious safari camps. Privacy and wilderness are synonymous here. With a population of roughly 2 million, 40% of its land is dedicated to parks and wildlife. The two largest rivers, the Okavango and the Chobe, attract diverse wildlife all year round.
POPULATION SIZE
2.5 Million
CURRENCY
Botswana Pula (BWP)
GEOGRAPHICAL SIZE
581,730km²
BEST TIME TO GO
All year round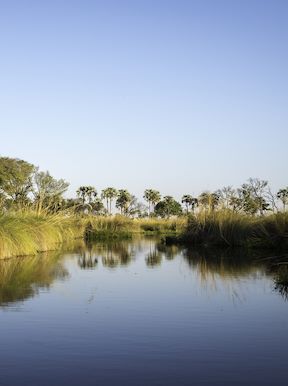 Wetlands & rivers
Okavango Delta and Linyanti region. A water oasis.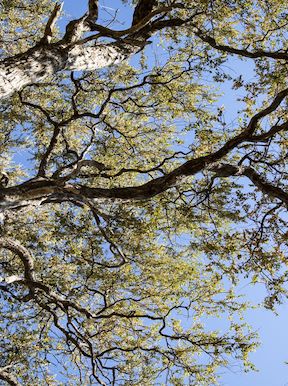 Dry woodlands
Okavango Delta and Linyanti region.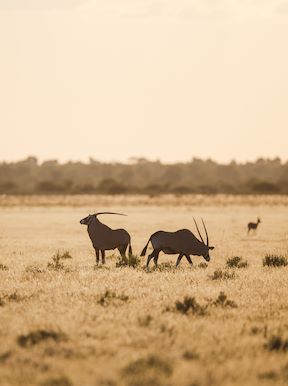 Savannah
Kalahari Desert. Golden dunes, shrubs and acacias.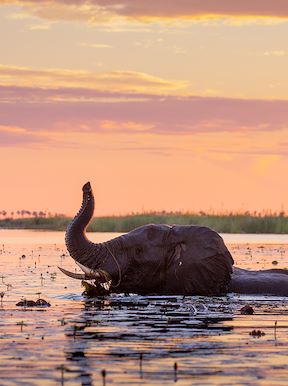 Elephant
Botswana is home to the largest population on the continent. About 130,000.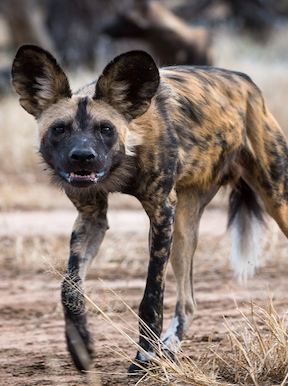 African wild dog
One of the most successful mammalian predators in the world. And the most endangered.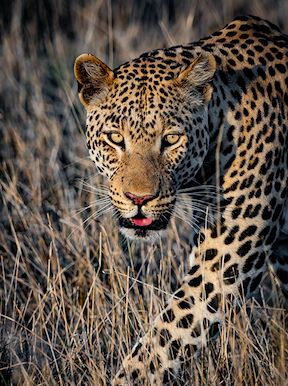 Leopard
Stealthy, solitary, and shy, a leopard sighting is a highlight on any Botswana safari.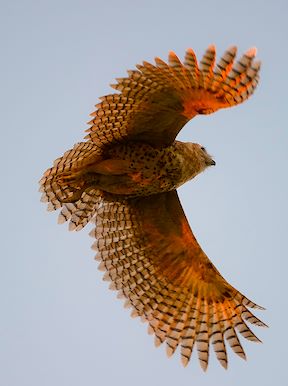 Pel's fishing owl
Best found in the dense riverine forests of the permanent water areas of the Delta and Linyanti.
Botswana weather
There is no bad time to go on safari in Botswana. Its climatic pattern is typical of Southern Africa. Humidity won't trouble you in Botswana, but temperatures vary from day to night. Winter is a dry period that starts off cool and gets quite hot towards the end of the season. June to August are colder months. Summer is wet and hot, with rainfall in January and February.
DRY SEASON
May to October
SUMMER SEASON
November to April
THINGS TO DO
Botswana experiences
Botswana is unlike any other safari destination in Africa. From the lush Okavango Delta to the dunes of the Kalahari Desert, each place offers a unique experience. Explore beautiful waterways by boat, track wildlife on foot, or take to the sky in a hot air balloon over one of the world's most breathtaking sights, the Okavango Delta.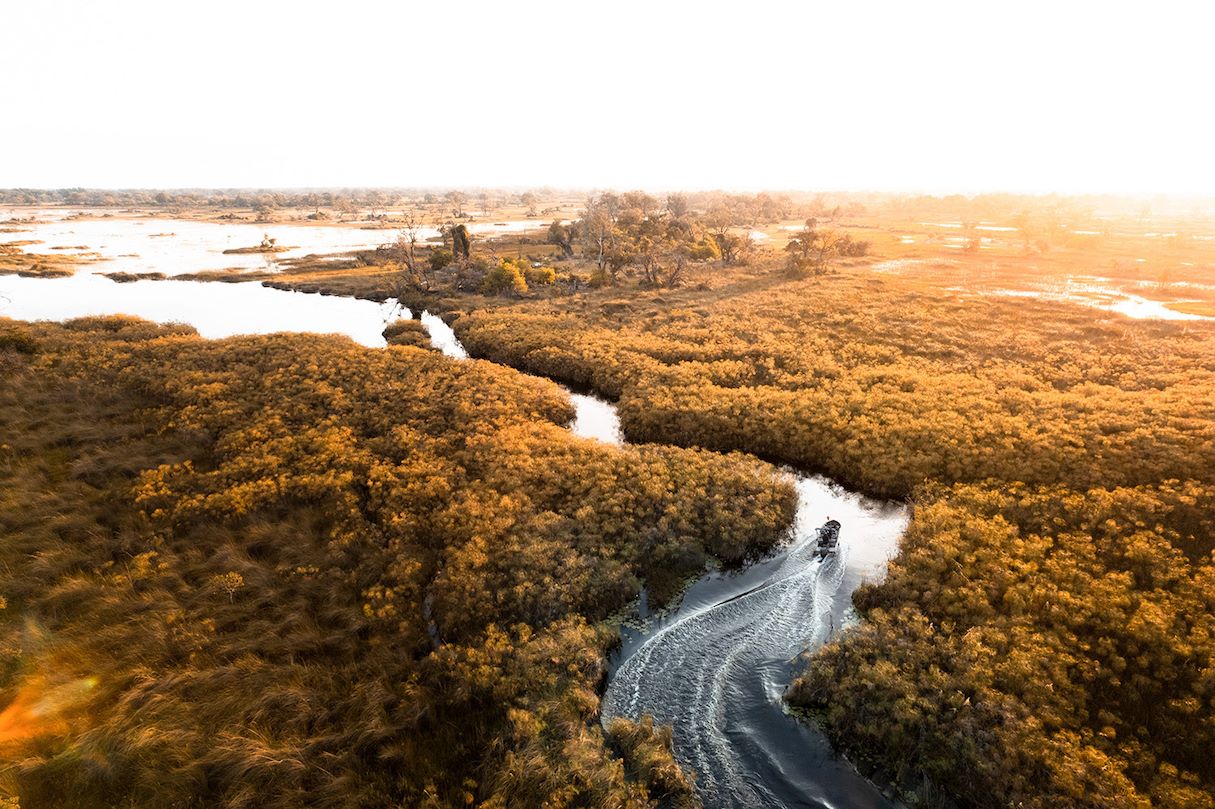 BOTSWANA JOURNEYS
Ready to take a life-changing Botswana tour?
Our custom-designed journeys across Botswana offer you a taste of the thrilling experiences that await. Filled with intimate encounters, dramatic landscapes and luxury safari lodges in pristine areas. Our industry-leading guides are passionate storytellers who look forward to sharing their love of Botswana's wild with you.
EXPLORE OUR JOURNEYS
MAP
Explore regions & camps in Botswana
Situated in central Southern Africa, Botswana lies 950 m above sea level and more than 600 km from the nearest coast. We operate 20 camps in Botswana's three most remote regions – the Okavango Delta, Linyanti Wildlife Reserve, and Central Kalahari Game Reserve. Private and luxurious. No comfort has been spared. No detail overlooked.
Explore Destination Map
JOURNAL
Botswana featured stories
Page through a collection of Botswana stories – from award-winning photography to wildlife updates, feature travel stories and more. Travel to Botswana's iconic wild areas – ready and waiting to welcome you. Coffee hot? Comfortable? Happy reading.
SEE ALL STORIES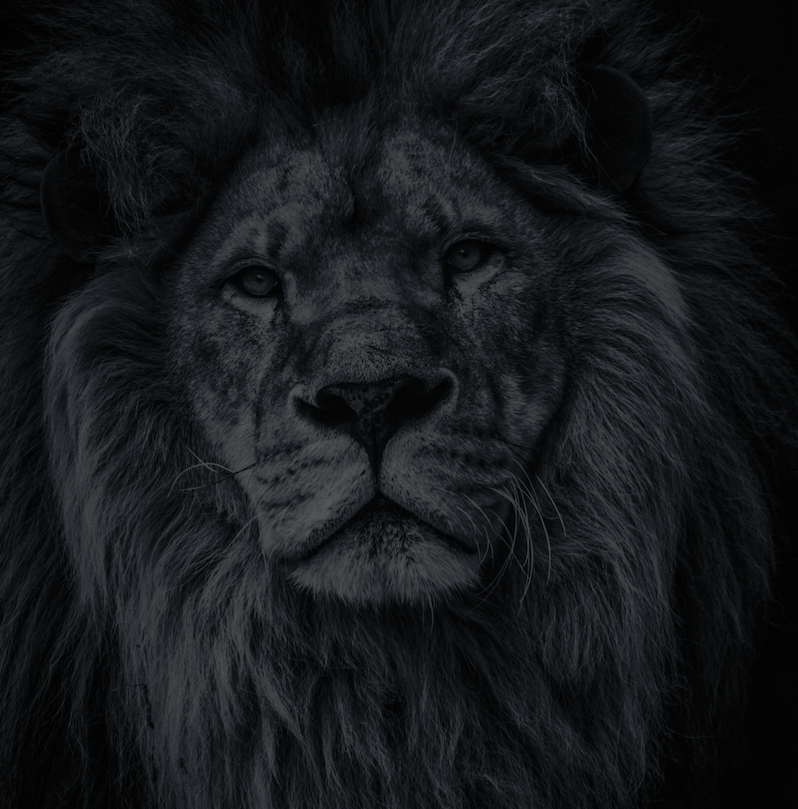 Let's plan your next journey
Ready?
When we say we're there every step of the way, we mean it, literally. From planning the perfect circuit, to private inter-camp transfers on Wilderness Air, and easing you through Customs. We're with you on the ground, at your side, 24-7, from start to finish. Ready to take the road less travelled? Contact our Travel Designers to plan an unforgettable journey.