Journeys
Couples Offering
Make your wildest dreams come true. From honeymoon safaris to romantic nights under the stars, enjoy adventures made for two.
Explore Journeys
TRAVELLING AS A COUPLE
Romantic adventures
Connect with your loved one
Share unforgettable moments of discovery. Embark on your first trip as a couple. Or relive the magic of a safari honeymoon again, and again. Pop some bubbly as you buckle in for a thrilling game drive. Fly high in a hot air balloon over the desert or Delta. Settle in for a night out under the stars. Choose your own safari adventure based on what you love to do, and who you love to do it with.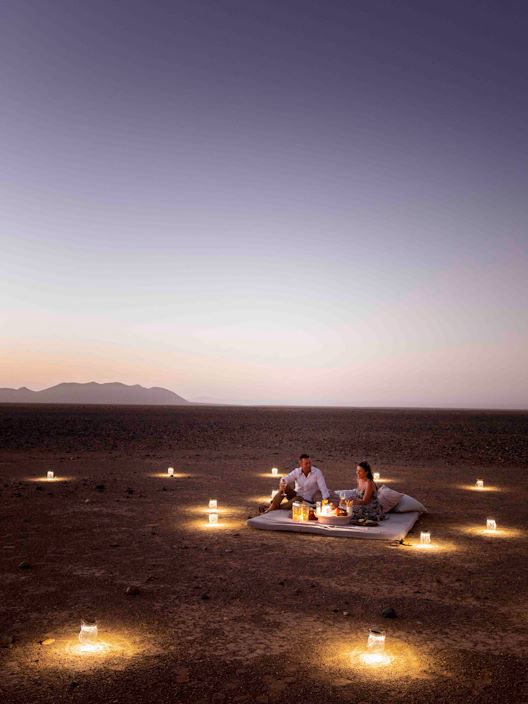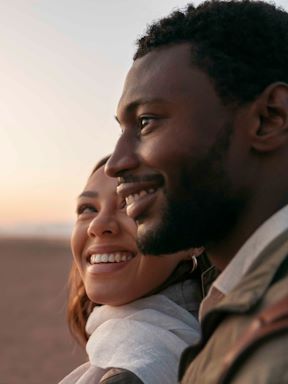 Plan your perfect African safari honeymoon
Explore unique, beautiful hideaways made for two with Wilderness. Escape to a camp in the treetops. Discover a desert oasis where the roof of your suite is a sleep-out. Picnic on the riverside while watching hippos splash. Adventure together on a quad bike. Fly in and leave the only footprints on remote beaches. Or cruise along in a boat at eye-level with elephants. The choice is yours.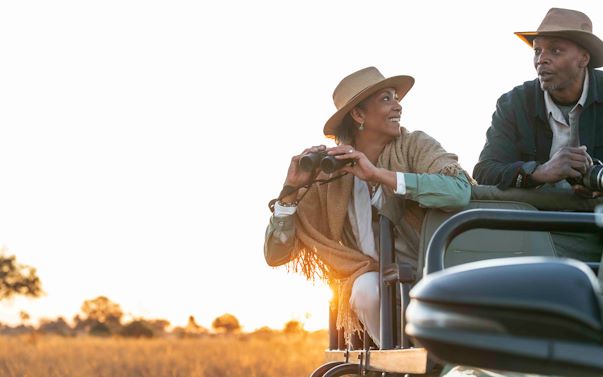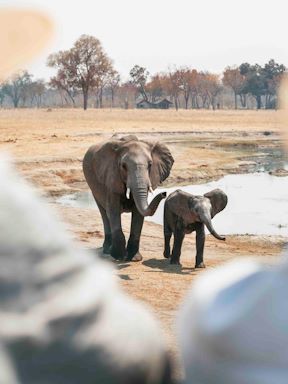 Adventures together
Whether it's your first trip as a couple, or your thirty-third, it's time to discover something new, together. Spend days in search of big and small species - from the lion stalking its prey to the dung beetle burrowing into the sand. Journey back in time with ancient cultures or come eye to eye with our closest relatives. Fall in love with Africa and with each other, over, and over again.
Pop the question. Say your vows. Celebrate your honeymoon. Rejoice in your anniversaries. Relish the freedom of an empty nest. Toast your retirement. Or simply get away together, because you can. No matter which stage of your story you're at, we look forward to taking you on your most romantic trip yet.
See all stories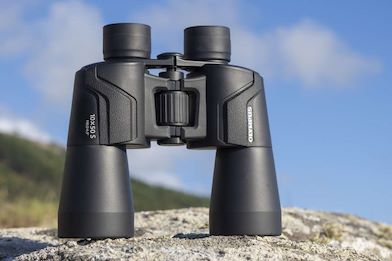 The best binoculars for safaris
Read our expert advice on the best binoculars for your African safari trip.
Read more
Martin Benadie
14.06.2012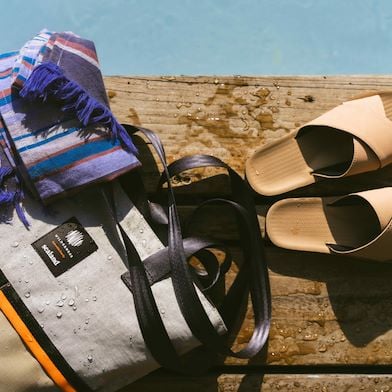 What to Pack for your Safari
Do our light aircraft luggage restrictions feel dauntingly low for your forthcoming safari? Read on,...
Read more
Josephine Bestic
09.01.2015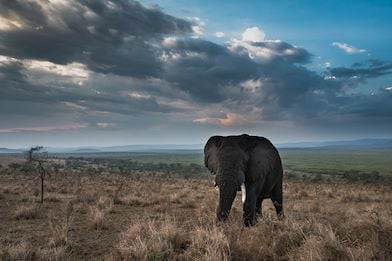 Biodiversity Conservation through Ecotourism
Wilderness Safaris helps protect a significant tract of Africa. Today we reflect on some of the work...
Read more
Martin Benadie
20.05.2016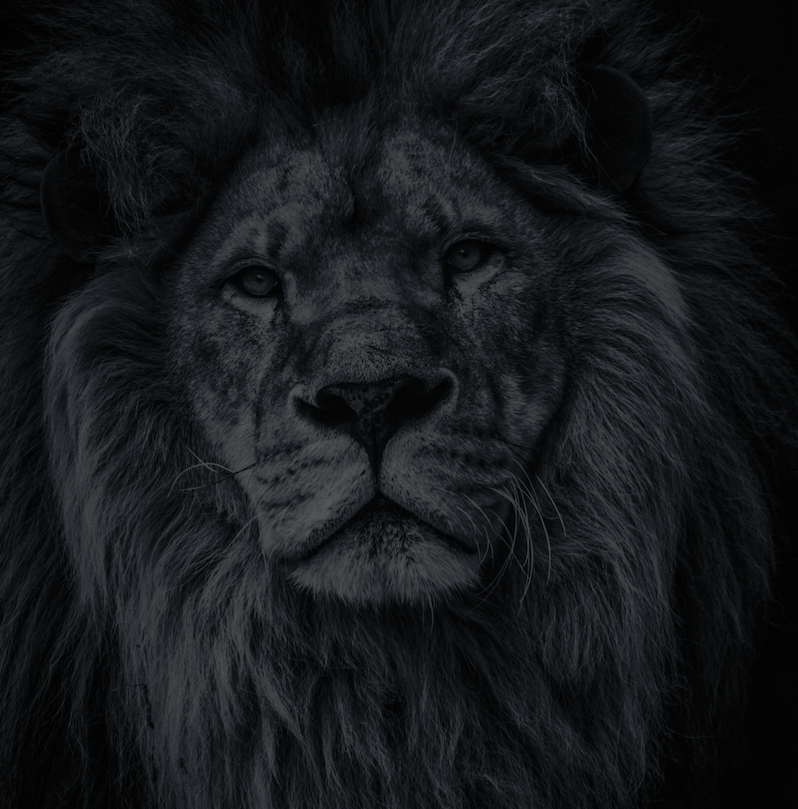 Let's plan your next journey
Ready?
When we say we're there every step of the way, we mean it, literally. From planning the perfect circuit, to private inter-camp transfers on Wilderness Air, and easing you through Customs. We're with you on the ground, at your side, 24-7, from start to finish. Ready to take the road less travelled? Contact our Travel Designers to plan an unforgettable journey.