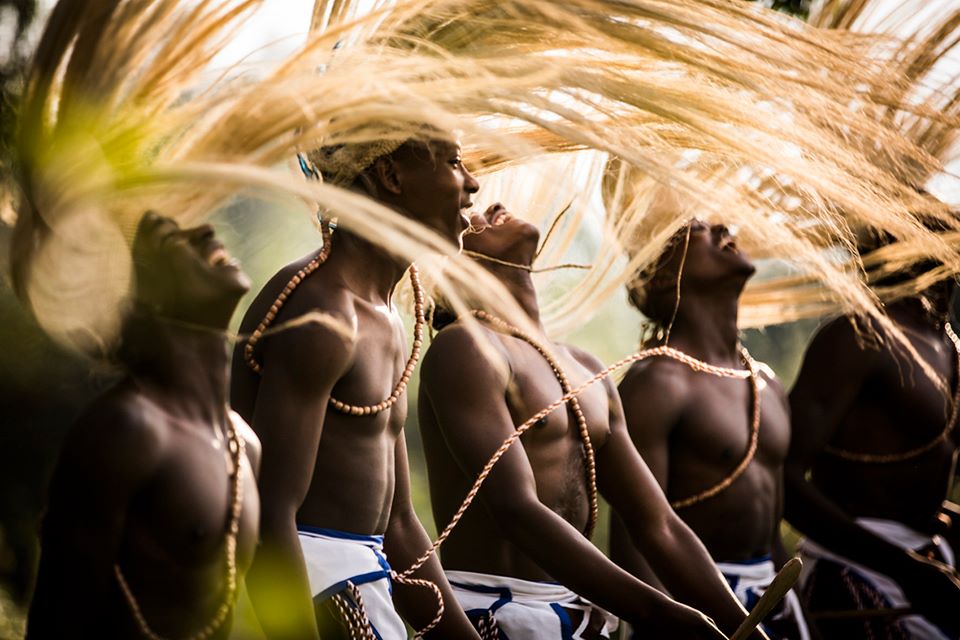 Discover Africa
Rwanda
An increasingly rare wilderness and a land of staggering beauty, Rwanda is home to half the world's mountain gorillas and a vast savannah teeming with iconic wildlife.
LAND OF THRILLS
Explore an unforgettable Rwanda safari
Nothing can prepare you for it. The moment you encounter a mountain gorilla in the wild. As you close in quietly to see a mother cradling her baby, just metres away from you in the legendary mist-shrouded Virunga Mountains, there's a palpable sense of interconnectedness. From the land, to the wildlife, to the people. Everything is seamlessly woven into every level of the ecosystem. And the ripple effects are seen everywhere.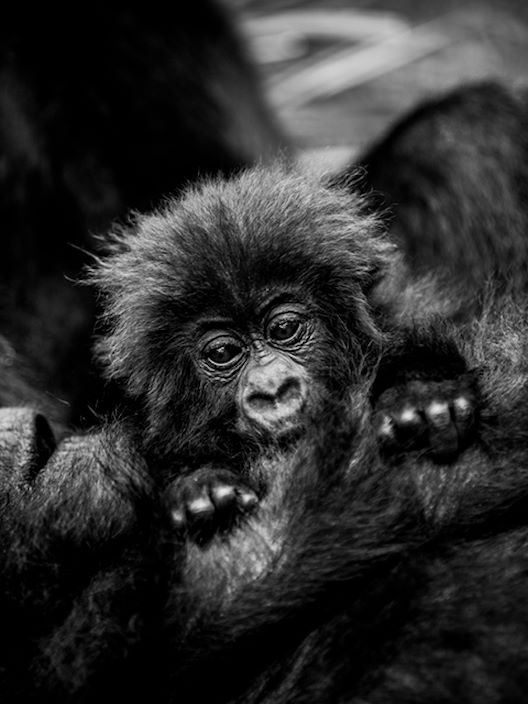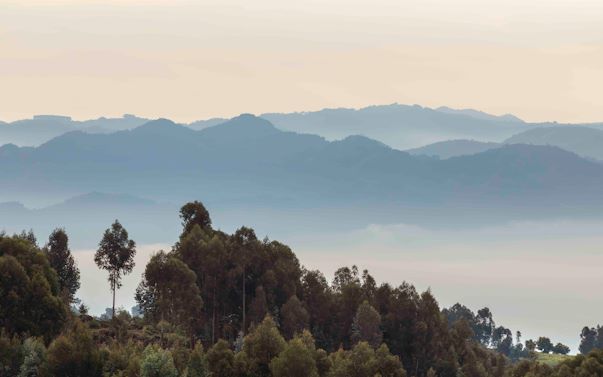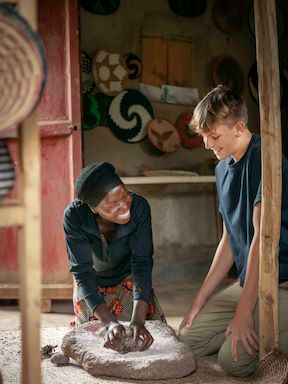 Journey to the Land of a Thousand Hills
Easily traversed, Rwanda is one of Africa's most thrilling destinations – promising unique wildlife encounters, stunning landscapes, and warm, proud people. A land of astonishing beauty, Rwanda has risen phoenix-like from its troubled history. Today the tiny country of nearly 13 million people is Africa's economic poster child, a model of reconciliation, regeneration and sustainability. 
WHAT YOU NEED TO KNOW
Rwanda at a glance
Going off the beaten track when on holiday comes with questions. When is the best season to view wildlife in Rwanda? How cold does it get at night and what languages are spoken? To help you prepare for your Rwanda safari, we have put together a few key facts to inspire your adventurous spirit.
Key Facts
Habitats
Wildlife
Weather
---
Rwanda key facts
Vibrant and thriving. In the heart of Africa, Rwanda is one of Africa's most biodiverse regions. Its bustling capital, Kigali, exemplifies cleanliness and order; plastic bags are banned and car-less Mondays are encouraged. Fiercely protective over its wilderness and land, we are proud to be involved in reforestation programmes and the protection of endangered wildlife.
POPULATION SIZE
13.3 Million
CURRENCY
Rwandan Franc (RFR)
GEOGRAPHICAL SIZE
26,340km²
BEST TIME TO GO
All year round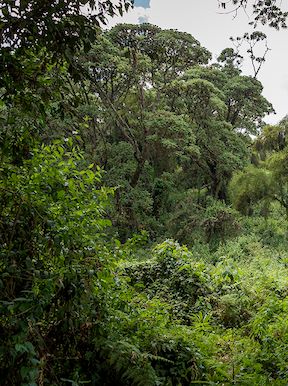 Rainforest
The mist-shrouded Bisate & Sabyinyo volcanoes.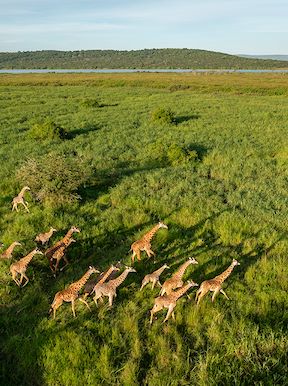 Grassland
Grasslands are typical of Akagera National Park.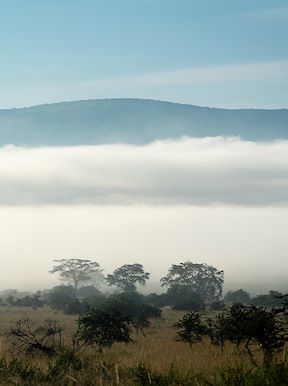 Moist woodland
Swamps & small lakes flow from the Akagera River.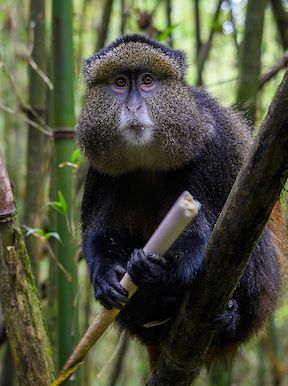 Golden monkey
Golden monkeys are an endangered species. Endemic to the Virunga Mountains.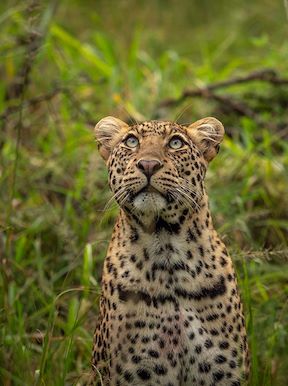 Leopard
Mainly found in Akagera National Park. Roughly 15-20 are estimated to live in this region.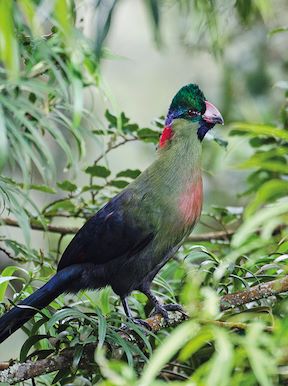 Rwenzori turaco
A beautiful, brightly coloured bird. Native to the Albertine Rift's montane forest.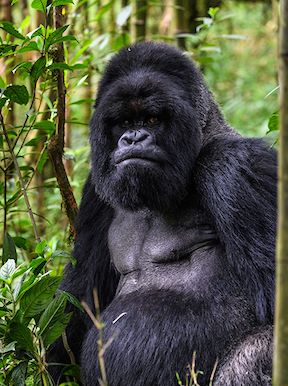 Mountain gorilla
Just over 1 000 remain, protected in the Virunga Massif.
Weather
Rwanda has a lovely temperate tropical highland climate. Thanks to its high elevation, it experiences lower temperatures than one would expect for an equatorial country. Kigali's daily temperatures range from 12°C to 27 °C, with very little variation throughout the year. The mountainous north-west, where Bisate is situated, is generally cooler than the lower-lying east.
RAINY SEASON
March to May, Oct & Nov
DRY SEASON
June to Sep & Dec to Feb
THINGS TO DO
Rwanda experiences
You'll feel it in the air. An invisible cloak of possibility. As you walk through the mist under the canopy of the Virunga's lush rainforest. Or on a game drive in Akagera National Park, silently tracking a lion or leopard. Feel the vibrancy of Rwanda's capital Kigali. Alive with the renewed energy of its people, who share a deep passion and love for their land and its wildlife.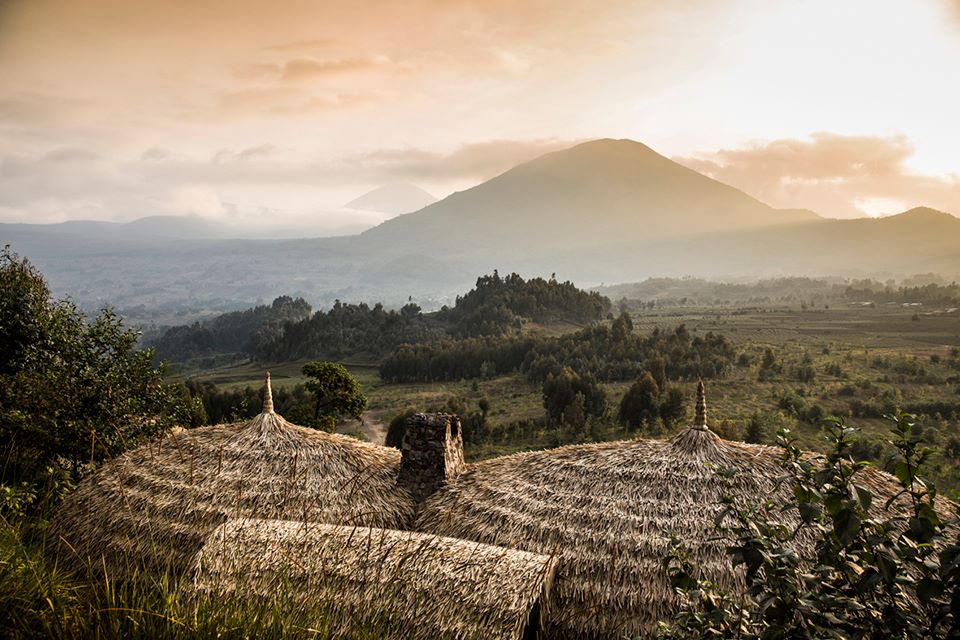 RWANDA JOURNEYS
Plan an unforgettable Rwanda safari
Our curated journeys in Rwanda offer you a taste of once-in-a-lifetime experiences. Filled with intimate encounters, dramatic landscapes and award-winning, luxury sanctuaries in pristine regions of the country. Hosted by our industry-leading guides. Passionate storytellers who look forward to sharing their love of Rwanda's iconic wildlife with you.
EXPLORE OUR JOURNEYS
MAP
Explore regions & camps in Rwanda
From rainforests to savannah, we offer conservation tourism experiences in two of Rwanda's most magnificent areas. Award-winning Bisate, nestled in an eroded volcanic cone overlooking Volcanoes National Park. And elegant Magashi in Akagera National Park, with knockout vistas over beautiful Lake Rwanyakazinga, and an area teeming with iconic African wildlife.
Explore destination map
JOURNAL
Rwanda featured stories
Longing to go on a luxury Rwandan journey? Browse our collection - from award-winning photography to featured travel stories on mountain gorillas, and on-the-ground updates about our Rwandan conservation contributions.
The Journal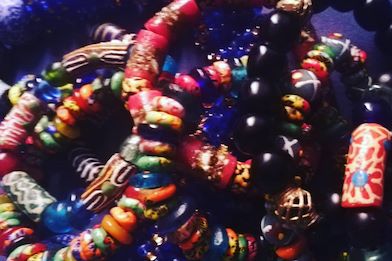 The Importance of Beads & Beadwork in African Culture
Group Culture Coordinator and Researcher Rukariro Katsande weighs in on the significance of beads in...
Read more
Rukariro Katsande
11.11.2014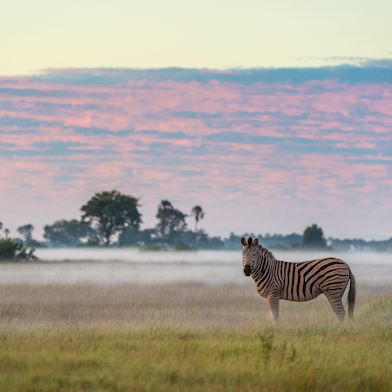 The Importance of Beads and Beadwork in African Culture, Part II
Part II of Group Culture Coordinator & Researcher Rukariro Katsande's insights into the significance...
Read more
Rukariro Katsande
18.11.2014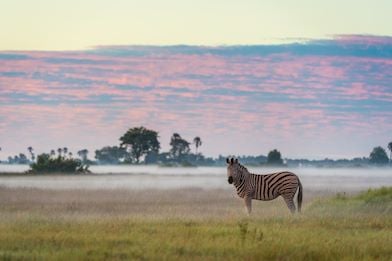 The Importance of Beads and Beadwork in African Culture, Part III
Group Culture Coordinator and Researcher Rukariro Katsande weighs in on the significance of beads in...
Read more
Rukariro Katsande
25.11.2014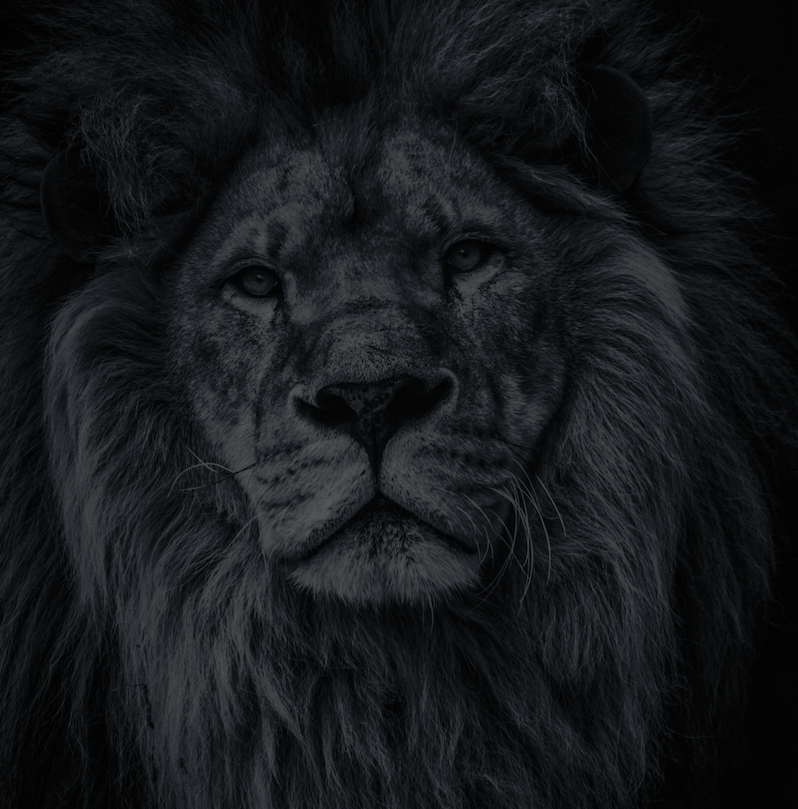 Let's plan your next journey
Ready?
When we say we're there every step of the way, we mean it, literally. From planning the perfect circuit, to private inter-camp transfers on Wilderness Air, and easing you through Customs. We're with you on the ground, at your side, 24-7, from start to finish. Ready to take the road less travelled? Contact our Travel Designers to plan an unforgettable journey.