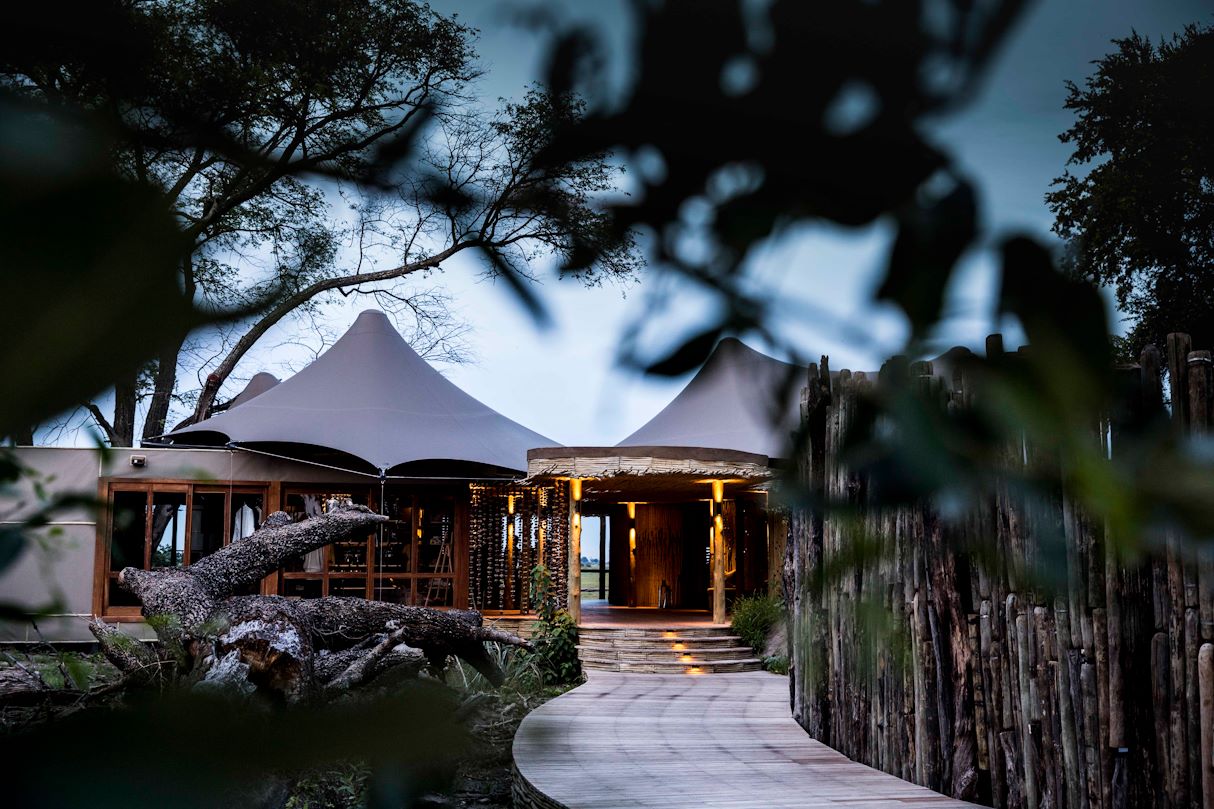 ---
The Place of Plenty
Experience Botswana's ultimate luxury safari at Wilderness Mombo - one of the finest wildlife destinations in Africa.
DESTINATIONS
Wilderness Mombo
A luxury safari camp that will fulfill your wildest dreams.
Revel in Mombo's chic sustainability. The Okavango Delta has some of the best game viewing on Earth, and this luxury safari camp is in a prime position - where the main Okavango River splits into its primary channels. Discover what some say is the best year-round game-viewing destination in Botswana, with thrilling predator-prey interaction dominated by big cats.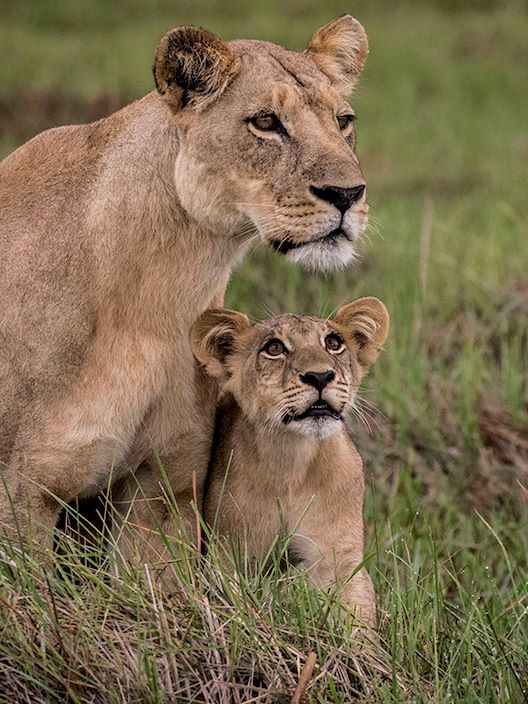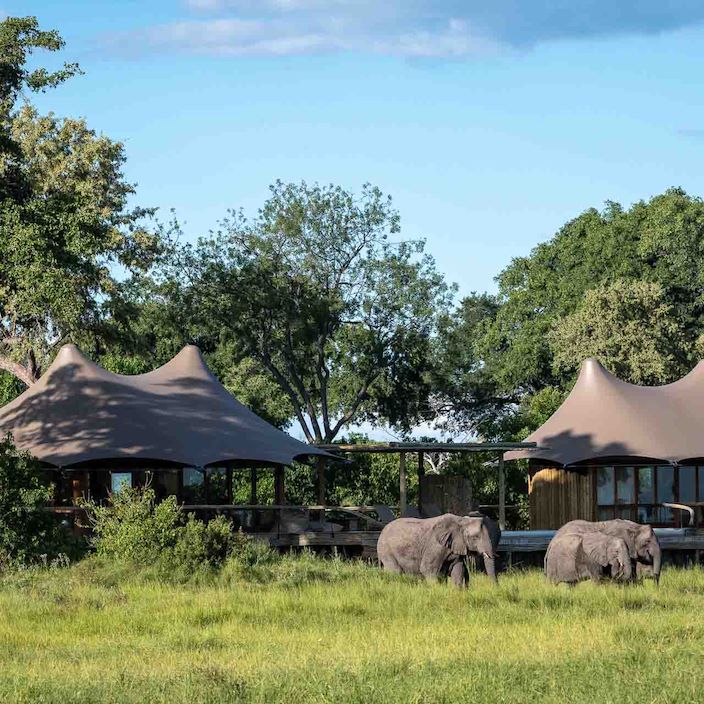 Wake up to an elephant silently ambling by your deck. Thrill to a lion hunt on the floodplain. Spot a rare Pel's fishing-owl or an endangered wattled crane. With over 45,000 hectares of exclusive private wilderness to explore, each day at Wilderness Mombo surprises and delights.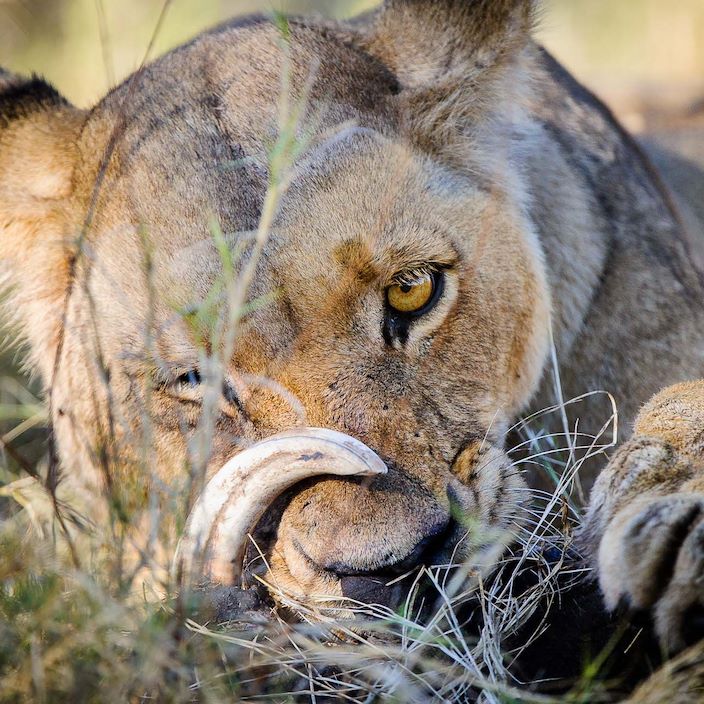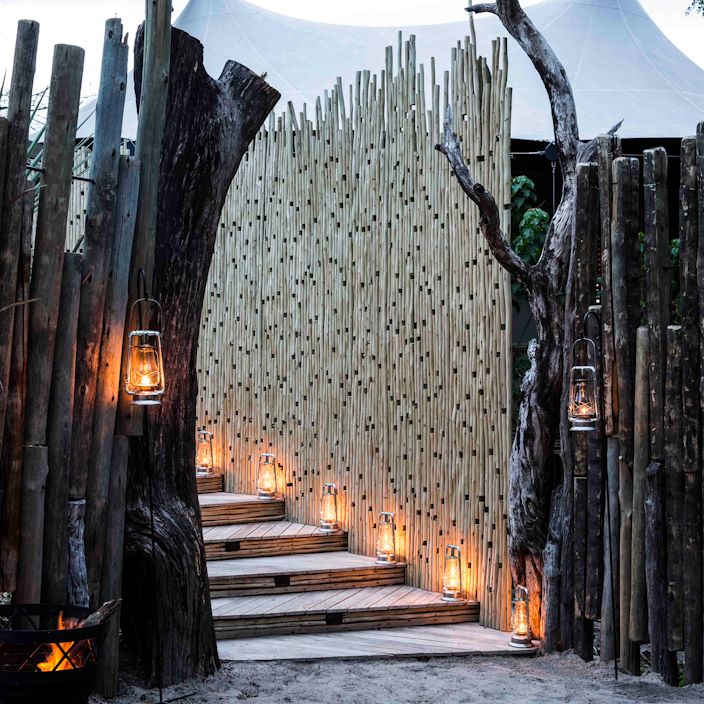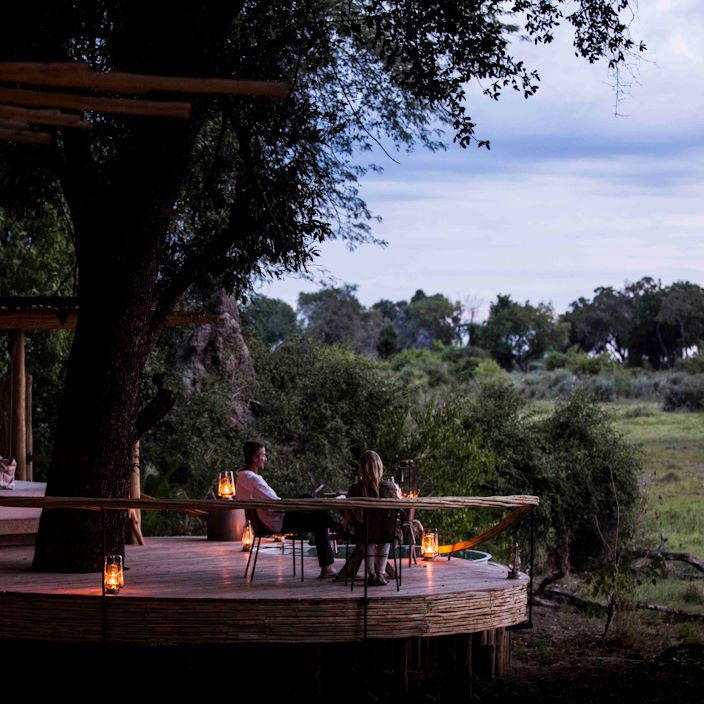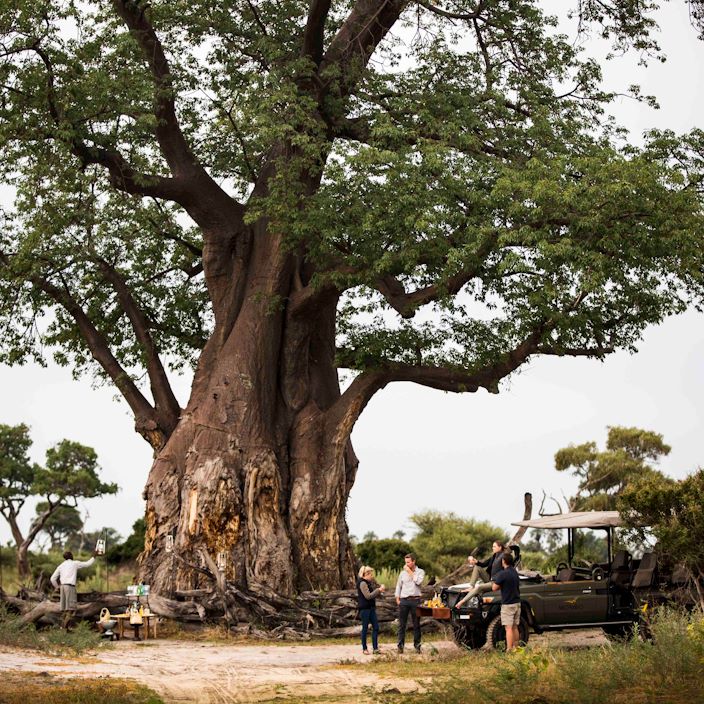 Wake up to an elephant silently ambling by your deck. Thrill to a lion hunt on the floodplain. Spot a rare Pel's fishing-owl or an endangered wattled crane. With over 45,000 hectares of exclusive private wilderness to explore, each day at Wilderness Mombo surprises and delights.
Accommodation
Steeped in history, Mombo maintains the traditions of the legendary original safari camp. In a thicket of giant mangosteen and fig trees, the spacious wood and canvas suites entice with sweeping views over an Okavango Delta floodplain teeming with wildlife. With a spacious family suite, bring the family and create lasting memories.
Cuisine
Meals at Mombo are designed with conservation in mind, with healthy, delicious recipes that tread lightly on the Earth. Here, at this authentically African safari camp, we celebrate indigenous heritage ingredients and heirloom produce. Chief among these is the iconic baobab, whose natural superfood powder provides an array of health benefits.
THE DETAILS
Wilderness Mombo
Connect with Mombo staff and feel Africa's heartbeat in a traditional African boma evening of song and dance. Take to the skies in a helicopter high above the Okavango Delta for an astounding aerial safari.  Sink into your day bed, couch, or plunge pool on your private wrap-around veranda and watch the wonders of Mombo unfold. 
Purpose
Facilities
Wildlife
Area
Activities
---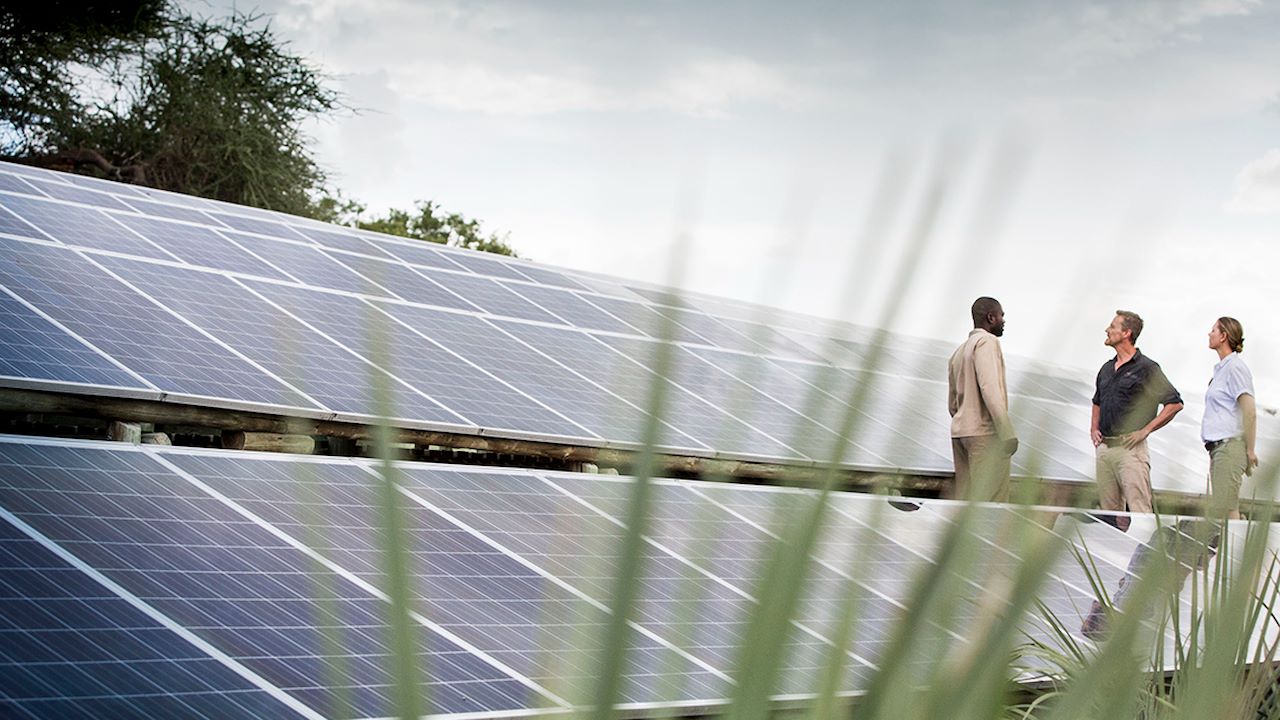 A beacon of impactful tourism
Defend. Preserve. Expand. This is what it means to be a committed custodian of the world's most iconic wild destinations. You are part of this journey at Mombo, leaving just the lightest footprint in paradise. For decades, Mombo's vision has been to bolster local communities and serve as a shining light for sustainable safaris across all of Botswana - and beyond.
Pool
Enjoy a sundowner poolside or at your suite's private plunge pool.
Hide
Get a bird's-eye view of the Place of Plenty from the hide.
Spa
Every safari experience should include a little pampering.
Gym
Workout with views over a productive floodplain.
Wi-Fi
Stay in touch with friends and family back home.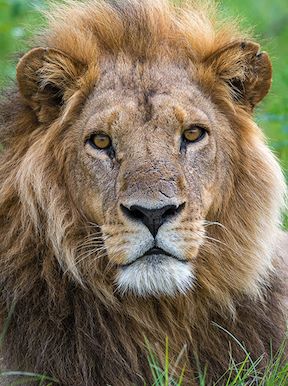 Lion
Mombo is renowned for predator-prey interactions.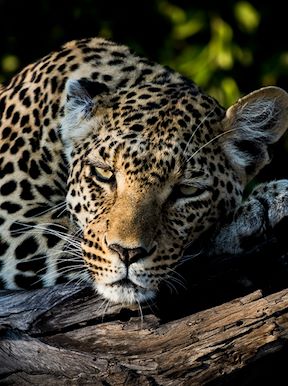 Leopard
Spot the elusive spotted one on safari in Botswana.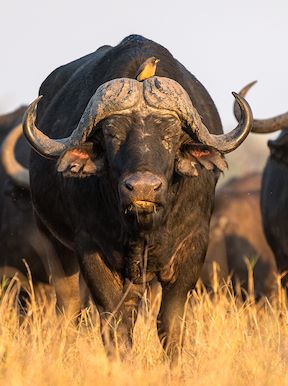 Buffalo
Seen in huge numbers, these enormous herbivores never fail to impress.
Giraffe
You can't miss the world's tallest (and arguably gentlest) mammal.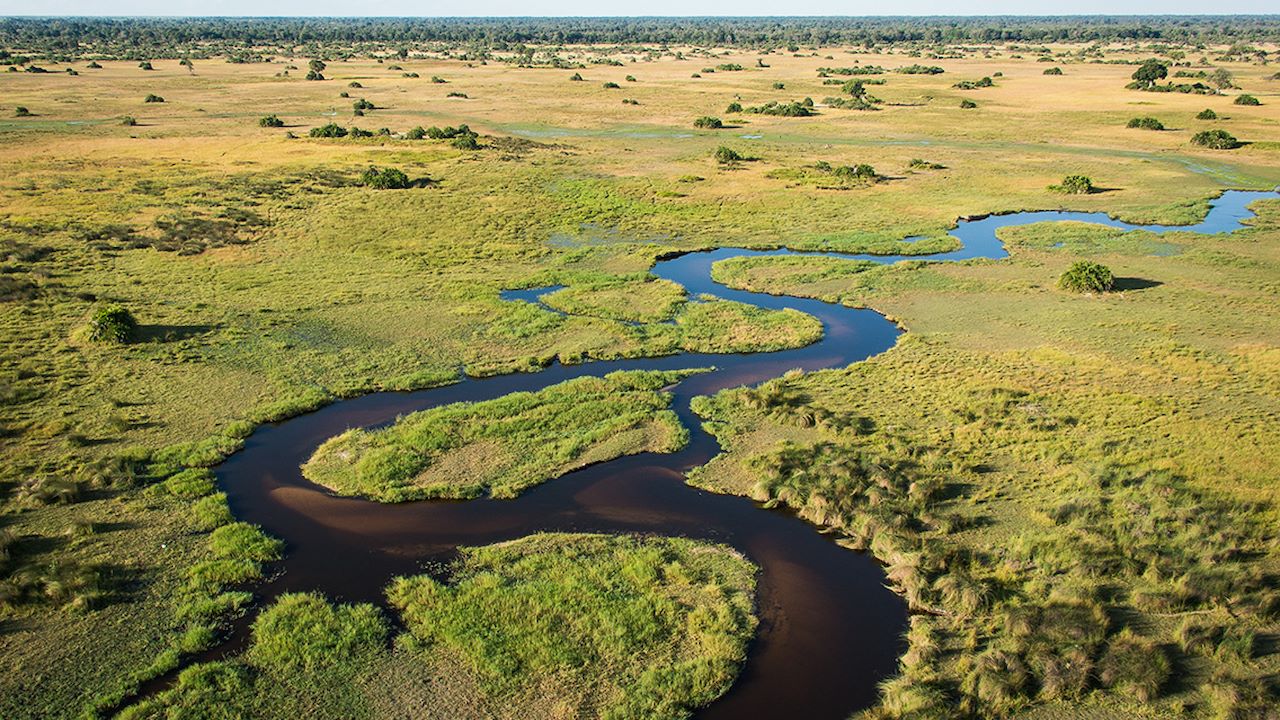 The legendary Moremi
With private traversing rights in the legendary Moremi Game Reserve, Mombo lies in the north-eastern corner of Chief's Island – once a tribal leader's hunting ground. Here the Simbira Channel at the Delta's southern end acts as a barrier, constraining wildlife to the area around Mombo. In summer the fertile plains teem with antelopes and their newborns, attracting vast numbers of predators.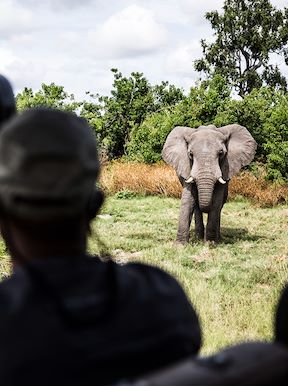 Game drive
A twice-daily, thrilling safari staple.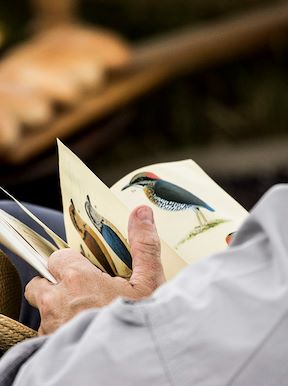 Hide
View rare Okavango specials up close and personal.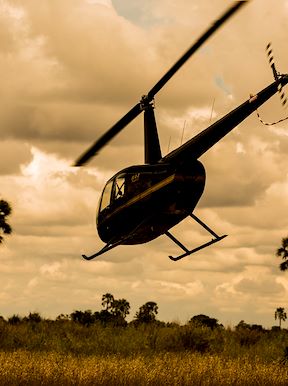 Helicopter
Take to the skies on an aerial safari.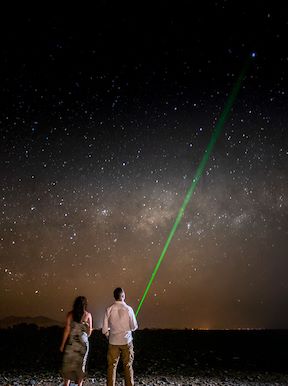 Stargazing
Witness a starlit sky as you've never seen before.
EXPERIENCES
Mombo experiences
Game viewing at Mombo in the Okavango Delta is unparalleled. Look out for star wildlife attractions, including healthy populations of predators, sizeable elephant and buffalo herds and an abundance of ungulates. Close-up wildlife encounters in or near camp are not unusual but you'll want to venture out to get the full experience.
MAP
Explore camps in the Okavango Delta
Mombo is our 'Mother of all Camps', located in the Okavango's palm-studded floodplains, one of the most sought-after safari destinations on the planet. A stay at this Botswana safari camp will remind you of our shared purpose – to create the biggest positive impact for our conservation mission.
Go to destinations map
Award-winning Mombo is truly the place of plenty. It is renowned for exceptional safari experiences and unparalleled game viewing, with uncountable wildlife encounters in and around the camp - matched only by the number of accolades this exceptional camp receives.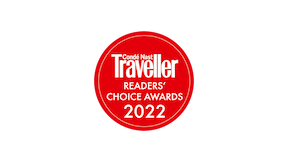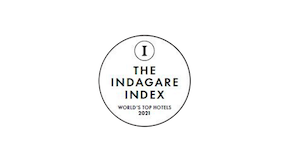 SIMILAR CAMPS
Similar camps we think you'll love
The Mombo experience is one-of-a-kind. But also take a moment to explore our other Wilderness camps. From tented treetop suites to sublime rainforest lodges, we will take you to places you might only have dreamed existed.
JOURNAL
Mombo featured stories
Many who come to Botswana's Mombo think twice about sharing their adventures, content to keep this special African safari experience to themselves. We think Mombo's majestic beauty and abundant wildlife experiences are simply too good not to share. Here are a few of its stories.
See all stories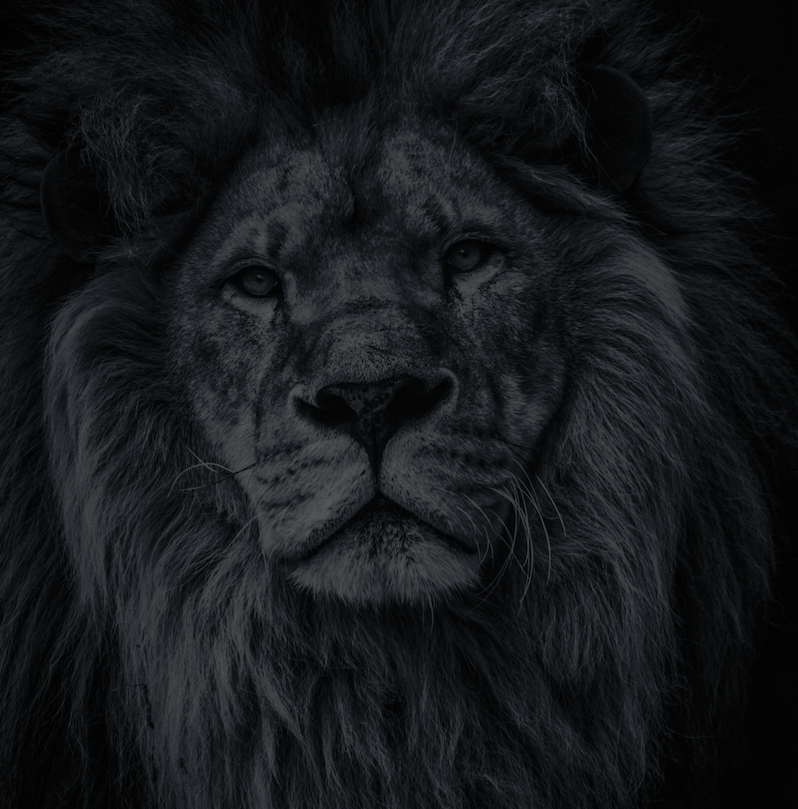 Let's plan your next journey
Ready?
When we say we're there every step of the way, we mean it, literally. From planning the perfect circuit, to private inter-camp transfers on Wilderness Air, and easing you through Customs. We're with you on the ground, at your side, 24-7, from start to finish. Ready to take the road less travelled? Contact our Travel Designers to plan an unforgettable journey.