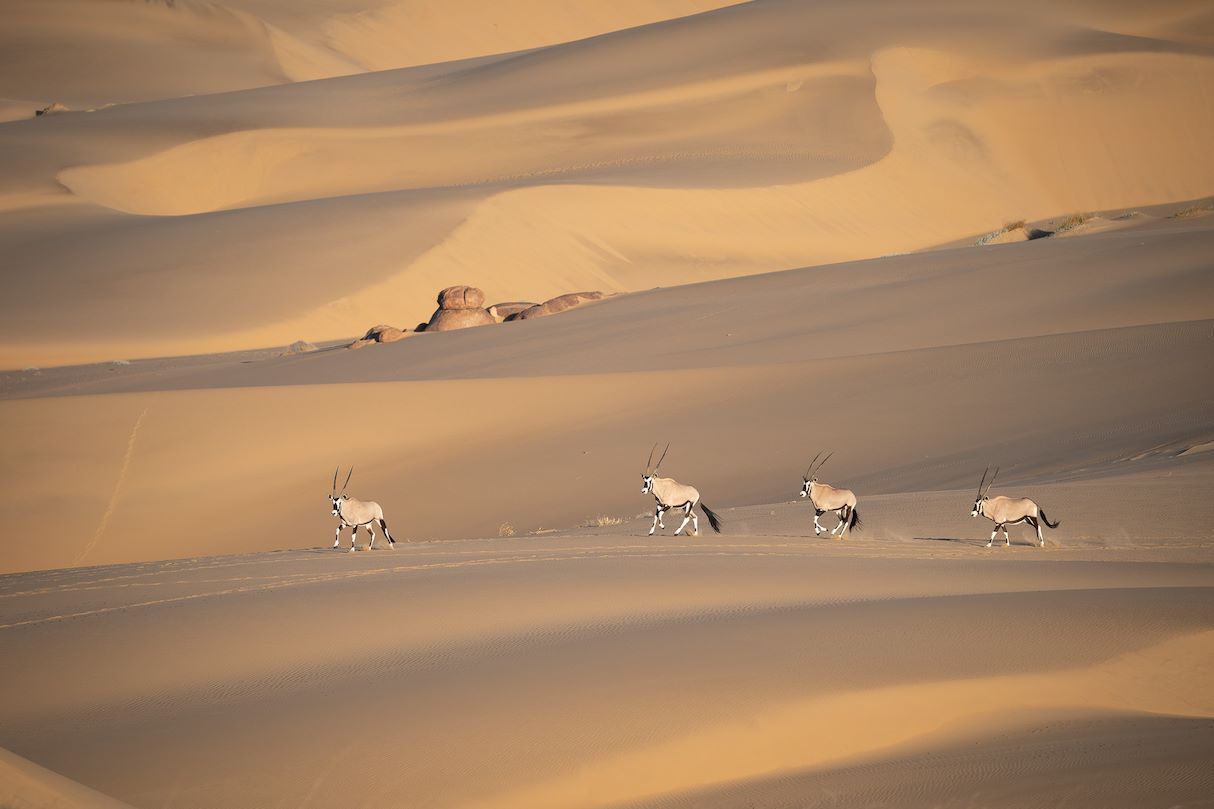 Namibia
Kunene
Discover the otherworldly beauty of the desert's desolation, and delve into the extraordinary lifestyle of the semi-nomadic Himba on a once-in-a-lifetime Kunene safari.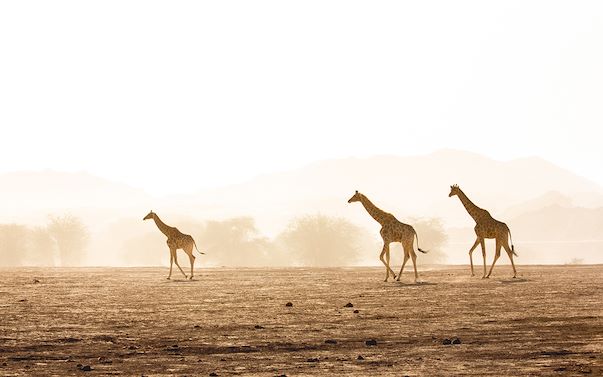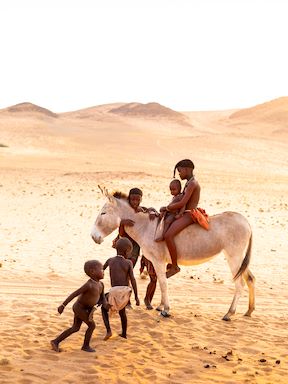 Safari through remote and beautiful Kunene
Pure untamed wilderness awaits. Giraffe blend seamlessly into the desert sandscape. A brown hyena scavenges along the beach. Along the Kunene River, dunes tower a hundred metres up.  A world seemingly desolate. Yet full of life. With resilient, desert-adapted wildlife. The incredible semi-nomadic Himba people. And the life-giving river. 
WHAT YOU NEED TO KNOW
Kunene at a glance
Spend the day exploring the wild strip of land along Namibia's north-west coast. If you're lucky you may encounter the rare desert-adapted lion that roams this desolate region. From the air, adventure takes on a startling perspective. The Skeleton Coast encompasses sandy riverbeds, rugged mountains, and the wild Atlantic Ocean.
Key Facts
Habitats
Wildlife
Weather
---
Kunene key facts
Skeleton Coast National Park in Namibia's Kunene Region runs along the country's north-west coastline for 500 km. The area is home to many fascinating desert-adapted species such as lion, elephant and giraffe. Explore this area from Hoanib Skeleton Coast Camp or venture further north to Serra Cafema, one of our most remote Namibian camps, situated along the banks of the Kunene River.
GEOGRAPHIC SIZE
115,260km²
BEST TIME TO VISIT
All year round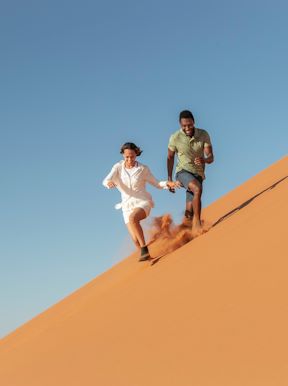 Dunes
Miles of sunbleached sand epitomise the Skeleton Coast and dunes.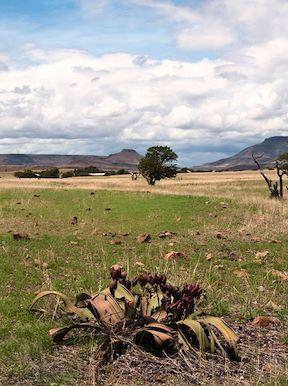 Semi-desert
Vast rocky plains carved through by ephemeral rivers.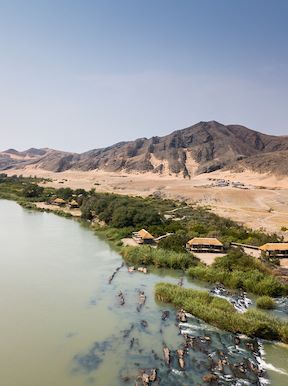 River
A perennial river supporting a wealth of aquatic wildlife and waterbirds.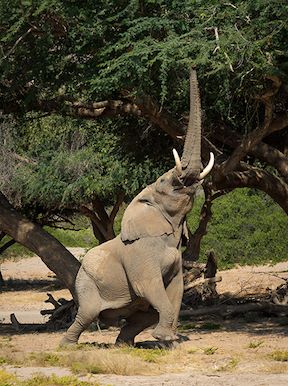 Elephant
There are between 150 and 350 desert-adapted elephants in Namibia.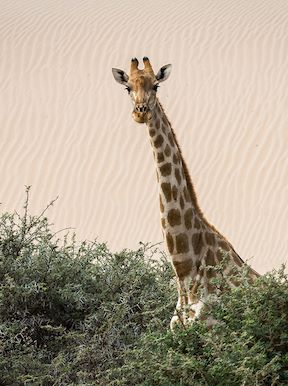 Giraffe
Giraffes love acacia trees and can often be seen quietly browsing.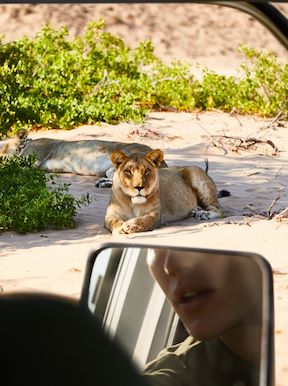 Lion
Seeing these elusive lions is an unforgettable encounter.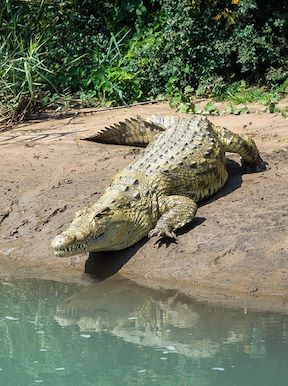 Nile crocodile
Spot a Nile crocodile on the banks of the Kunene River.
Weather
With an average of 300 sunny days a year, the Kunene Region can be visited at any time. In late summer, rains in the higher-lying catchment areas can turn the sandy riverbeds into a brief torrent of life-bringing water. The water levels of the Kunene River are often at their highest then, making it the best time for boating trips that take in outstanding birdlife.
DRY SEASON
June to October
SUMMER SEASON
December to March
TRANSITIONAL SEASON
April, May & November
THINGS TO DO
Kunene experiences
At dusk, chase the sun, exploring the many landscapes and wildlife of the Kunene Region. Discover miles of unspoilt beaches on foot, by vehicle or high above, and soak in in the many colours, landscapes and sounds of the iconic wildlife. Then rest in the cool shelter of our two exclusive luxury safari camps. Here a glorious dip in the pool, and a feast of delicious cuisine and stories await.
MAP
Explore camps in the Kunene region
Hoanib Skeleton Coast Camp is set in the rugged environment of the Hoanib River and has exclusive use of 24,000 hectares of the expansive Palmwag Concession. Serra Cafema is our most remote camp in Namibia. This luxurious lodge overlooks the spellbinding Kunene River, set among towering shade trees in the 300,000 hectare Marienfluss Conservancy, owned primarily by the Himba.
Go to Destination map
JOURNAL
Kunene featured stories
Inspire your next holiday in Africa. Scroll through our collection of stories, award winning photography from the Kunene Region in Namibia and on-the-ground wildlife updates from our team.
SEE ALL STORIES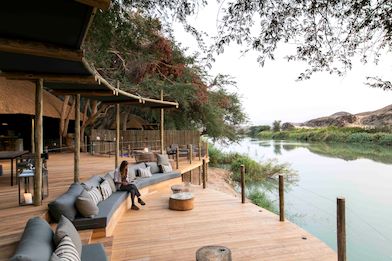 The Great Serra Cafema Rebuild
It was almost two years ago that the idea to rebuild Serra Cafema first came up. We'd been discussin...
Read more
Wildernessblogger
12.02.2018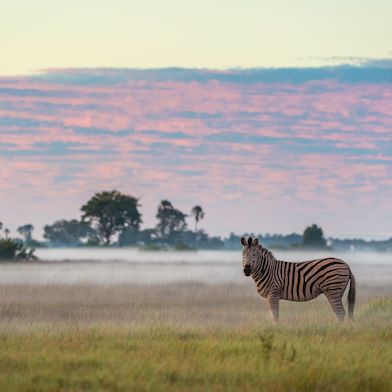 Serra Cafema's Inspiring Community Partnership
Since 2003, Wilderness Safaris and the Marienfluss Conservancy have been proud partners in Serra Caf...
Read more
Wildernessblogger
19.02.2018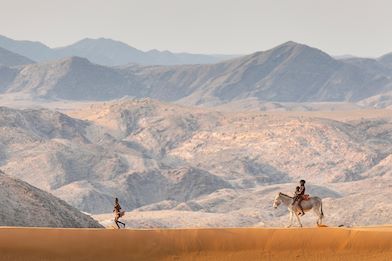 The Rich Past of Serra Cafema
Ginger Mauney takes us on a journey through the ancient landscape of north-west Namibia....
Read more
Wildernessblogger
27.03.2018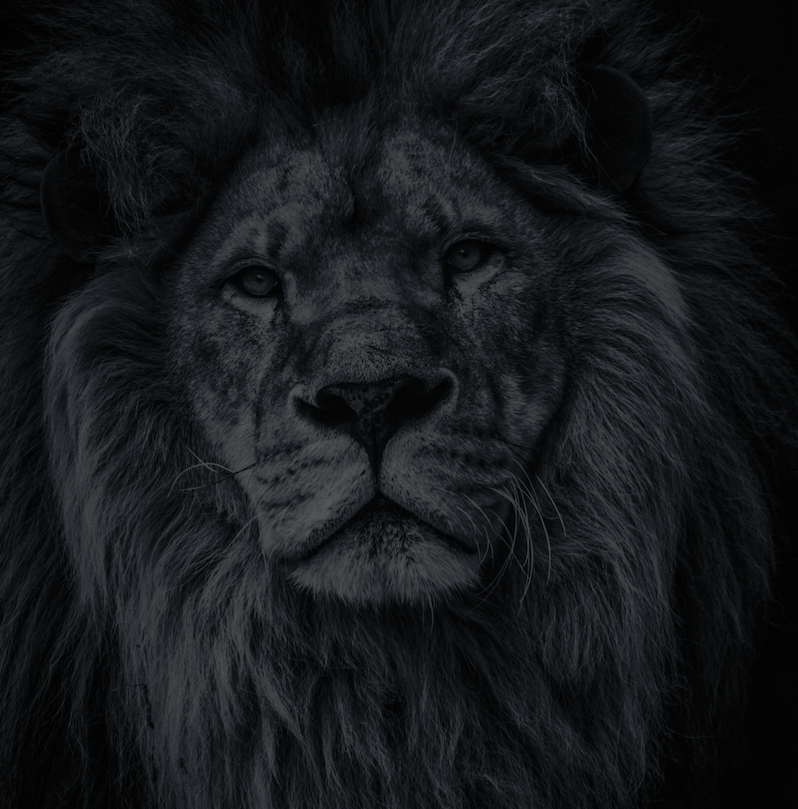 Let's plan your next journey
Ready?
When we say we're there every step of the way, we mean it, literally. From planning the perfect circuit, to private inter-camp transfers on Wilderness Air, and easing you through Customs. We're with you on the ground, at your side, 24-7, from start to finish. Ready to take the road less travelled? Contact our Travel Designers to plan an unforgettable journey.