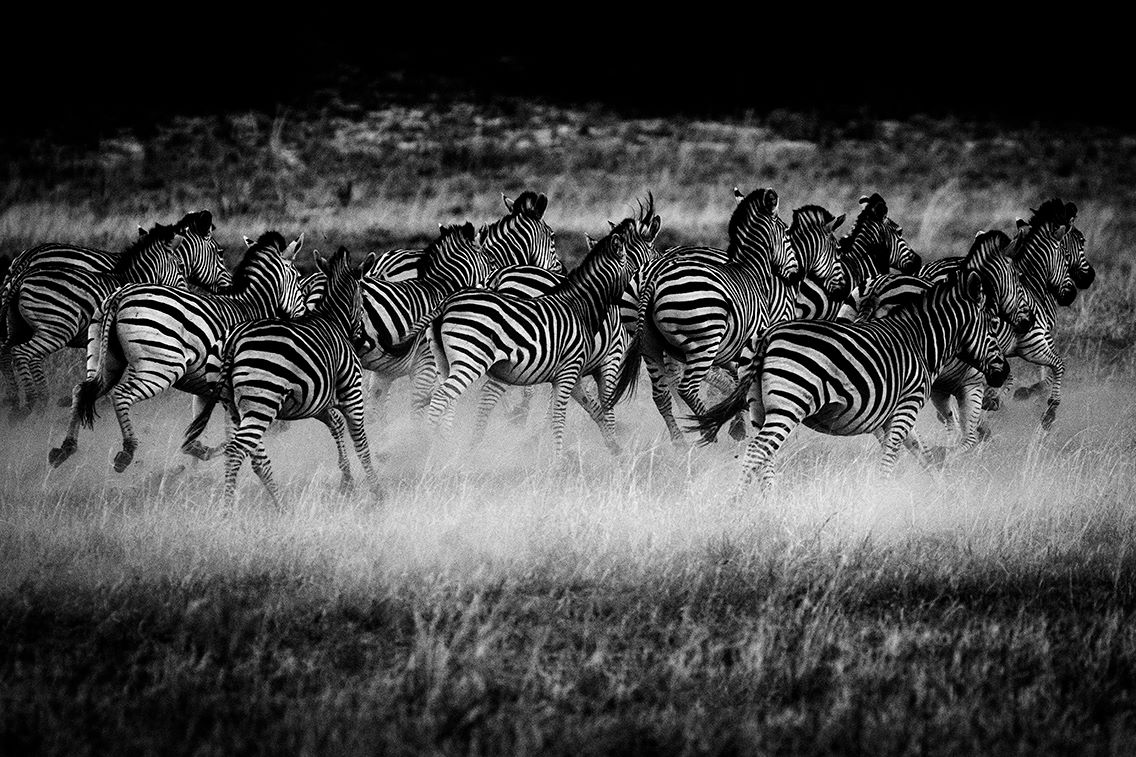 Zimbabwe
Hwange
Wild, vast and authentically African, immerse yourself in the abundance of Hwange National Park, where no two days are the same.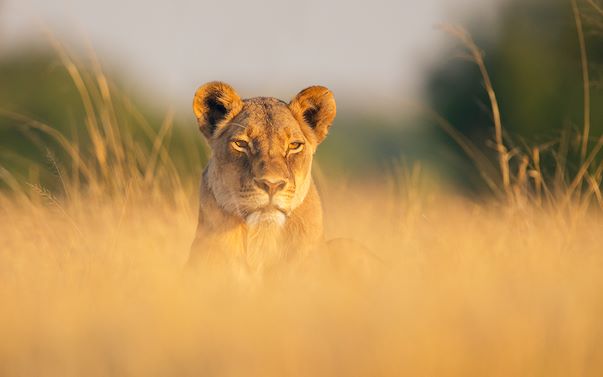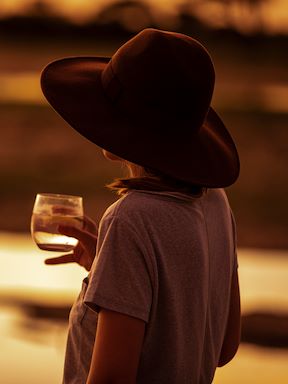 Hwange National Park
On a safari in Zimbabwe's Hwange National Park, you will explore iconic African landscapes, hosting an abundance of wildlife. Be amazed at wildlife interactions unfolding at a waterhole. Savour a sundowner as a fiery sky burns vivid orange, then quickly becomes a tapestry of stars, illuminating one of Africa's most treasured parks.
WHAT YOU NEED TO KNOW
Wild, vast Hwange
Endless grassy plains dotted with waterholes and pans stretch into mopane woodland, where predators stalk wary prey. Hwange's sweeping savannah delivers a classic African vista of elephants gathering by the thousand, and buffalos moving in dust-shrouded superherds.
Key Facts
Habitats
Wildlife
Weather
---
Authentic Zimbabwean safari
Experience a classic Zimbabwean safari in a vast reserve teeming with wild animals. Hwange National Park was established in 1928, and is a haven for wildlife. It is the country's largest protected park.
GEOGRAPHIC SIZE
14,651km²
BEST TIME TO VISIT
All year round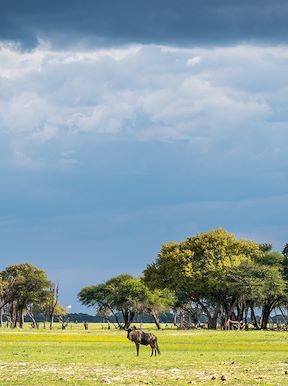 Grassland
Open grassy plains, supporting enormous herds of antelopes.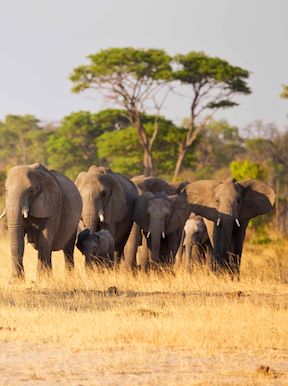 Sparse woodland
Tree species such as teak and acacia dominate the woodland areas.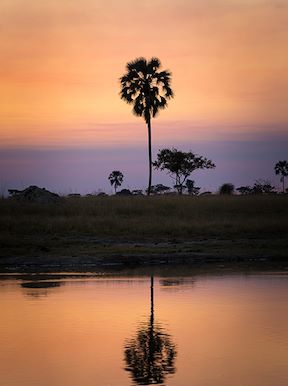 Shallow pans
Shallow pans occur throughout the park, where vast numbers of wildlife congregate.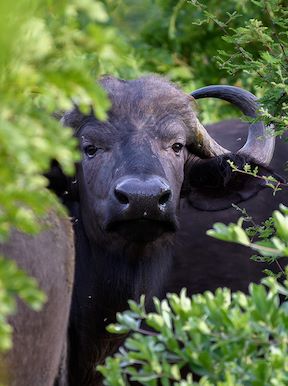 Buffalo
Huge herds of buffalo gather at Hwange's waterholes during the dry season.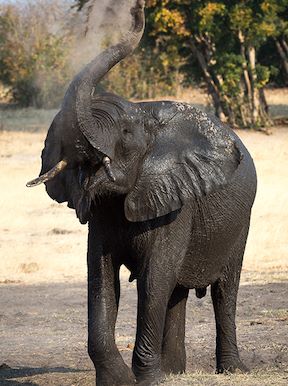 Elephant
Hwange sees tens of thousands of elephants move through the park.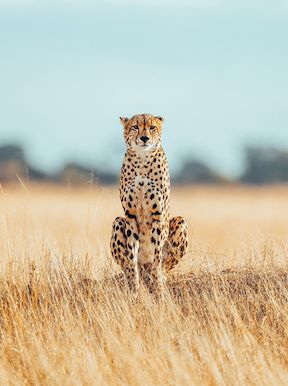 Cheetah
Solitary and often difficult to spot, cheetahs are a welcome sight on a Zimbabwe safari.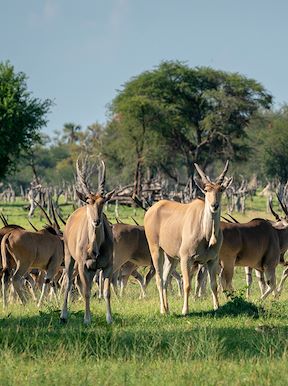 Eland
Africa's largest antelope, eland are found in abundance on Hwange's open plains.
Hwange weather
Hwange National Park has a generally warm climate, with the hottest months falling between September and March. It's cool during the dry season between May and August, especially in the mornings and evenings, reaching lows of about 8°C (46°F). Afternoon showers are common in summer, from November to March, and daytime temperatures can reach 32°C (90°F) and above.
WARM & WET
November to March
THINGS TO DO
A Hwange safari adventure
Thrill to hunting lions on an early evening game drive, then sleep out in a Star Bed as Hwange's plains reverberate with their roars. Track wildlife on foot on a thrilling walk led by an experienced guide, or wait for the wildlife to come to you at a perfectly positioned hide.
MAP
Explore our camps in Hwange
Hwange National Park is situated in Western Zimbabwe. All three Wilderness camps - Linkwasha, Davison's and Little Makololo - are located in the south-eastern section of Hwange, with all providing access to our Linkwasha-Makalolo Private Wilderness Area.
Go to Destination Map
JOURNAL
Hwange featured stories
Find out what's happening in Hwange through our stories, featured photography, and on-the-ground conservation updates.
SEE ALL STORIES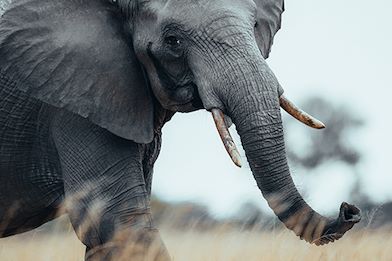 Hwange Elephant Movements – Not Just a Flight of Fashion
What do elephants and fashion have in common? Marian Myers reveals more in her article detailing one...
Read more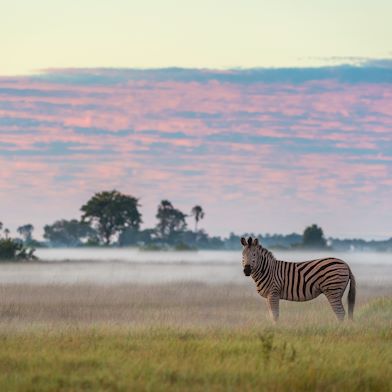 From Linkwasha to Cape Town: A Wine Course with a Difference
In February this year, Innocent Chidarera, a waiter at Linkwasha Camp in Hwange National Park, was s...
Read more
Wildernessblogger
31.03.2017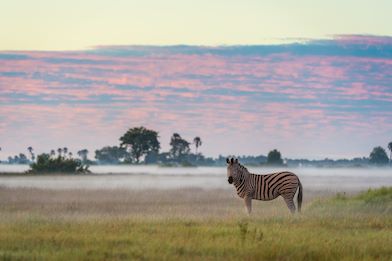 Hwange Against All Odds – A Moving Story of Staying Power
To quote Tom Petty's song, 'I won't back down,' this is exactly how we felt about our beloved Zimbab...
Read more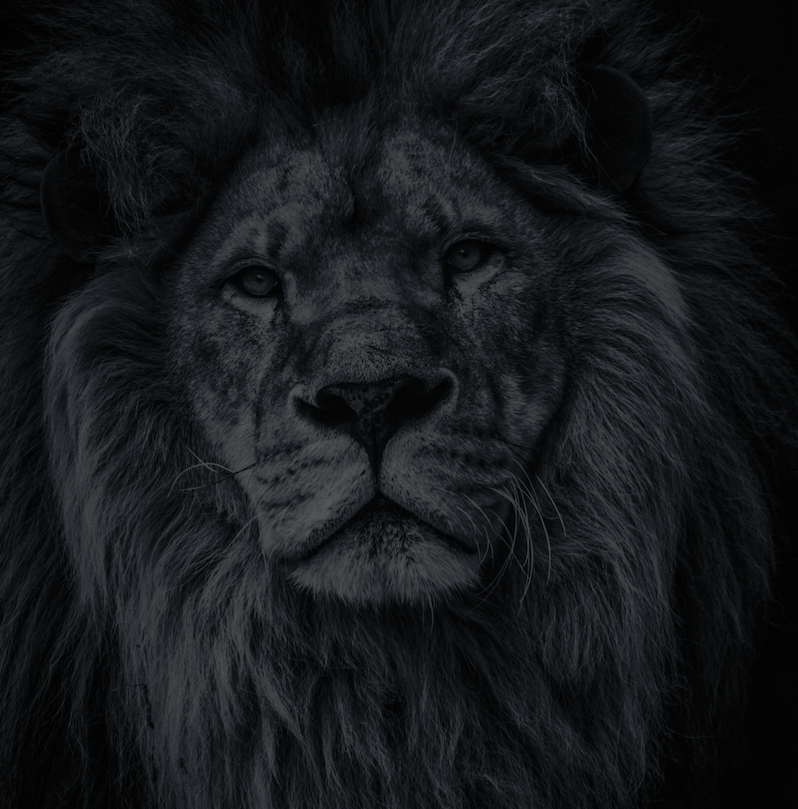 Let's plan your next journey
Ready?
When we say we're there every step of the way, we mean it, literally. From planning the perfect circuit, to private inter-camp transfers on Wilderness Air, and easing you through Customs. We're with you on the ground, at your side, 24-7, from start to finish. Ready to take the road less travelled? Contact our Travel Designers to plan an unforgettable journey.