For 38 years, Wilderness Safaris has used high value, low volume ecotourism to protect, conserve and restore Africa's precious wilderness and wildlife. Our influence extends over more than 2 million hectares of Africa's most pristine wilderness, covering seven biomes, and housing no fewer than 56 species that fall within the key threatened categories of the IUCN Red List, of which seven are Critically Endangered. Today, on World Wildlife Day, as the world grapples with the effects of COVID-19, our commitment to conservation is more critical than ever.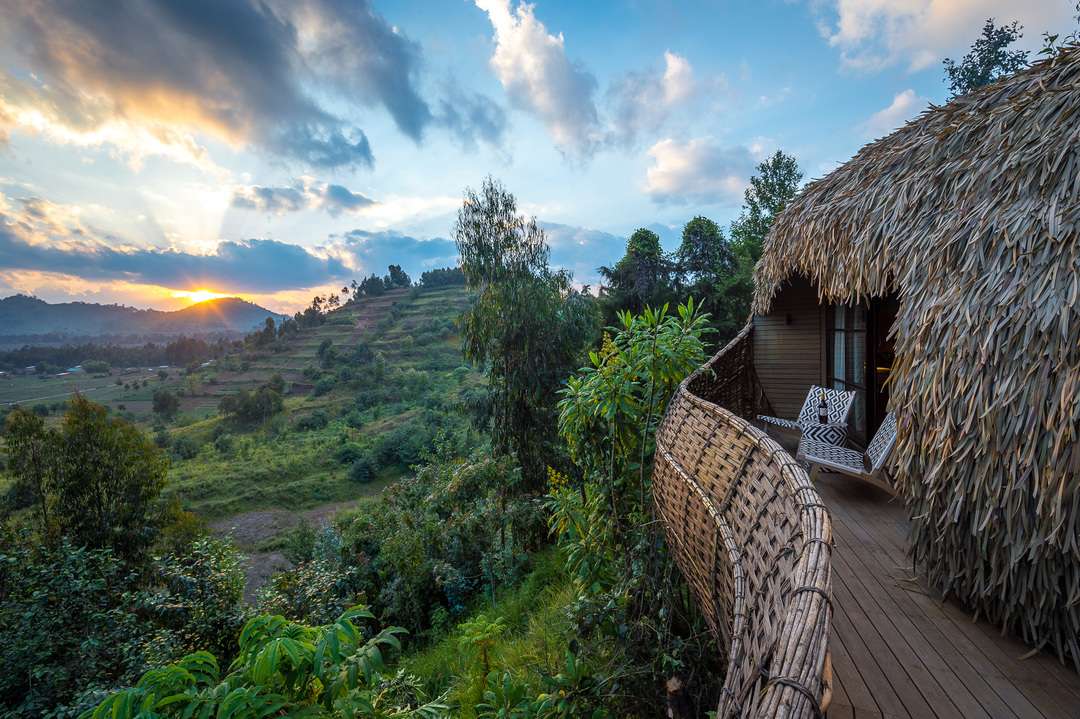 This year, World Wildlife Day shines the spotlight on "Forests and Livelihoods: Sustaining People and Planet", and the vital role played by forests and their inhabitants in sustaining ecosystems and the livelihoods of millions of people. With climate change, a ballooning population leading to biodiversity loss, and now with the health, social and economic impacts of the pandemic, these forests and the livelihoods supported by them face an existential threat. It's for this reason that Wilderness Safaris continues to prioritise reforesting one of Africa's most important conservation areas, Rwanda's Volcanoes National Park, home of the iconic mountain gorilla, 31 endemic mammals, and 35 endemic bird species.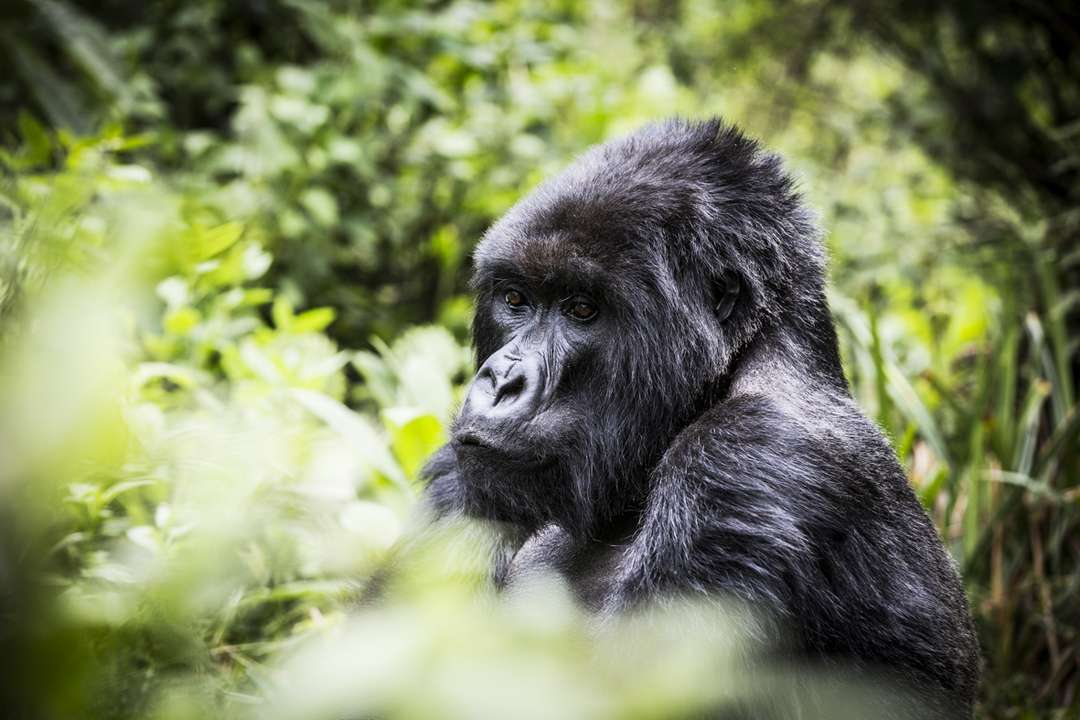 In 2015, 320 landowners on the edge of Volcanoes National Park sold their agricultural plots to Wilderness Safaris for the construction of Bisate Lodge, and formed the Tuzamurane Cooperative. An indigenous tree nursery for the reforestation of the entire site was started, germinating over 100 000 indigenous tree seedlings each year since it was started in 2016. More than 43 000 trees have since been nurtured into complete independence from the care of the lodge, allowing the return of a number of species to the Bisate area , including bushbuck, Egyptian mongoose, golden monkey, tree hyrax, serval and side-striped jackal, as well as numerous bird and butterfly species.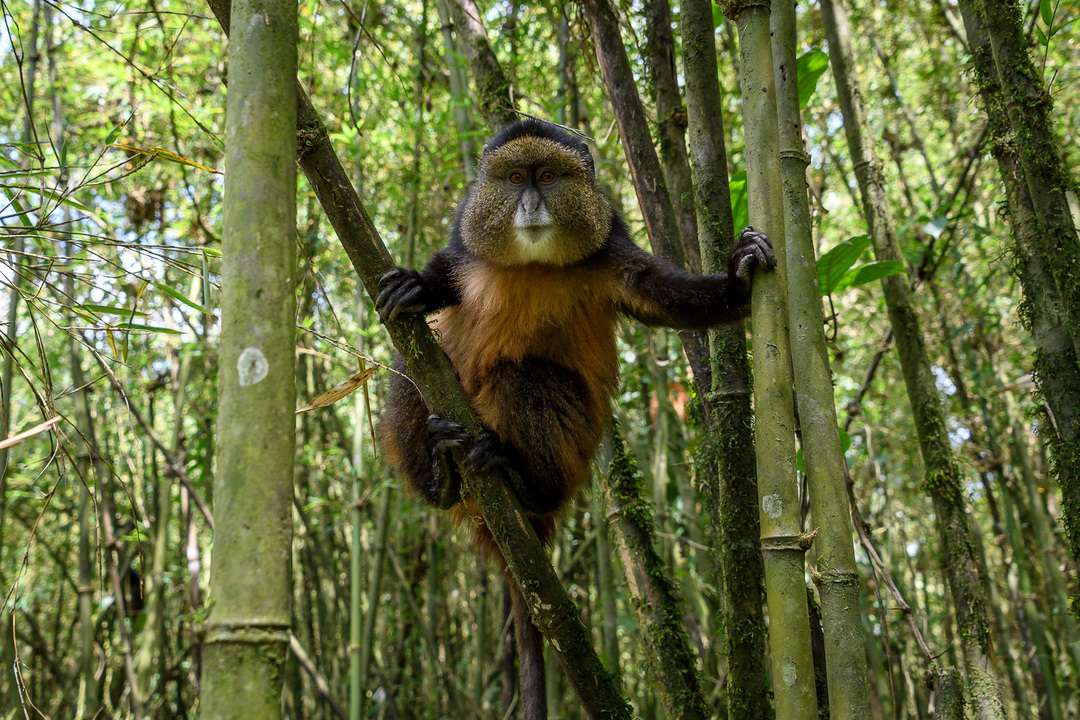 To the south -west of Bisate, Gishwati Forest has lost 98% of its area since the 1970s, leading to severe environmental degradation, with landslides, erosion, loss of biodiversity, flooding and silted rivers causing a loss of livelihood in the communities around it. In 2019, Wilderness Safaris purchased 10 hectares of land on the border of Gishwati-Mukura National Park, which, in time, will be donated to the park. A nursery was started in the area, and is run by dedicated Forest of Hope Association (FHA) agronomist, Beatrice Nyiransabimana, who has already propagated 10 000 saplings. The young trees will be planted on this repurposed land, expanding the overall forest and restoring more habitat for the many species that once occurred there, including the eastern chimpanzee and Endangered golden monkey. All the trees in the nursery are indigenous, found originally in Gishwati Forest and, with some 5 000 trees already planted, will quickly contribute to the restoration of habitat for the birds and wildlife.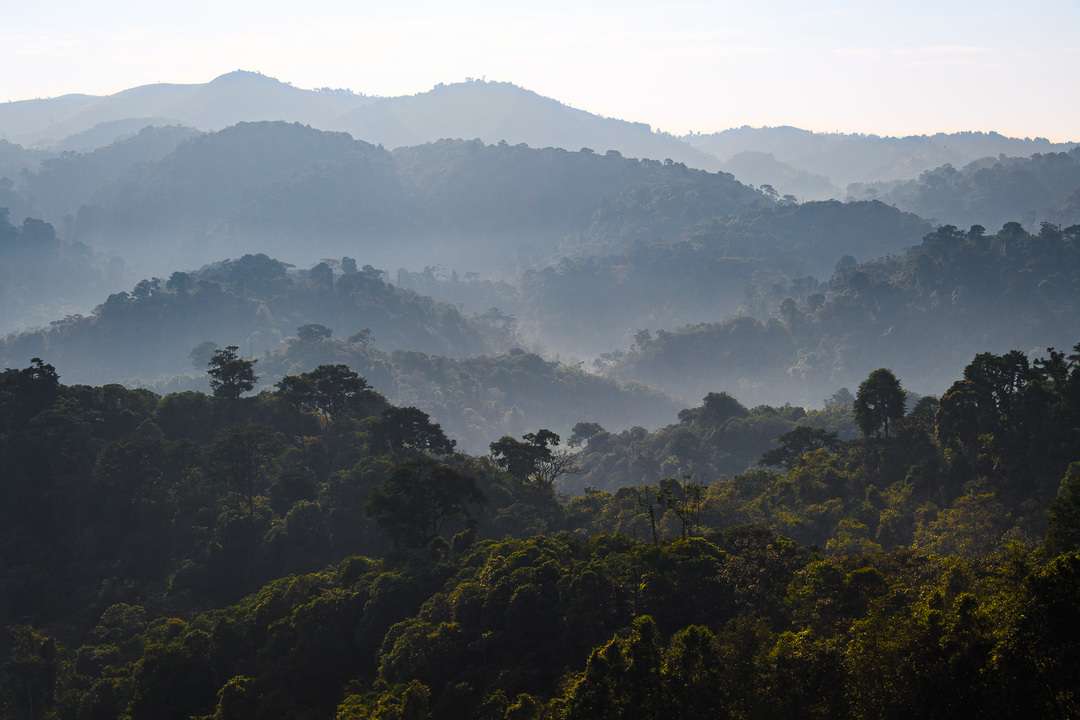 The impact on the Bisate community has been tremendous, with over 50% of Bisate's employees coming from the surrounding area and new local projects sprouting, meaning that the lodge procures its goods and services locally. A Ladies Co-operative has also grown to over 120 members, the ladies creating arts and crafts for Bisate and its guests, while 80 learners have received scholarships for six years of secondary school education, facilitated by Wilderness Safaris' community partner, Children in the Wilderness (CITW). The CITW Rwanda programme now impacts 264 children, ensuring conservation through leadership and education, and inspiring future generations to become custodians of these areas .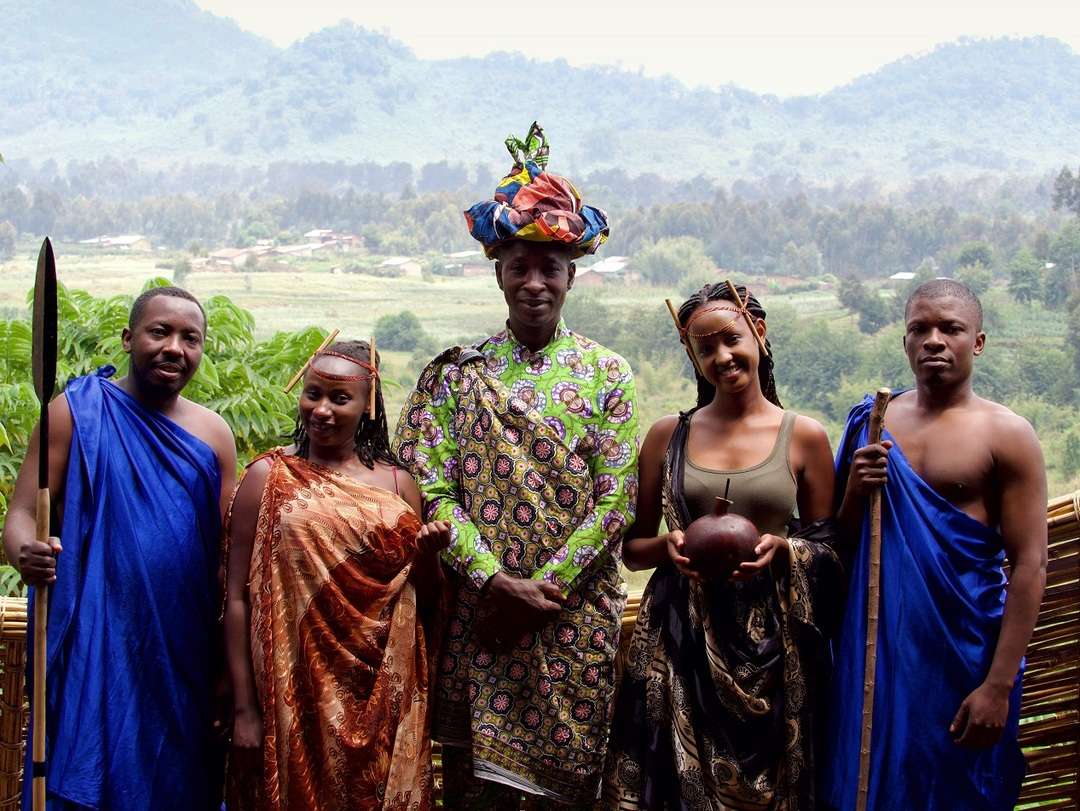 Furthermore, CITW Rwanda has been supporting the most vulnerable community members living alongside Volcanoes and Gishwati-Mukura national parks during the ongoing COVID-19 pandemic, supplying a total of 30 tonnes of food so far, benefiting 1 260 families comprising 5 339 people. See Wilderness Safaris Bisate's Conservation Heroes at work in this video.
Importantly, this model has provided a blueprint for a broader coalition of conservation partners ranging from the Rwanda Development Board to local NGOs and even tourism competitors. While our efforts in the forests of Rwanda are ongoing, they demonstrate how conservation and community partnerships can have an immense impact on the unique flora and fauna found in these precious places. By protecting these areas, and ensuring local communities are central to this process, we will continue to make a difference to Africa and the very fragile ecosystems that we set out to protect.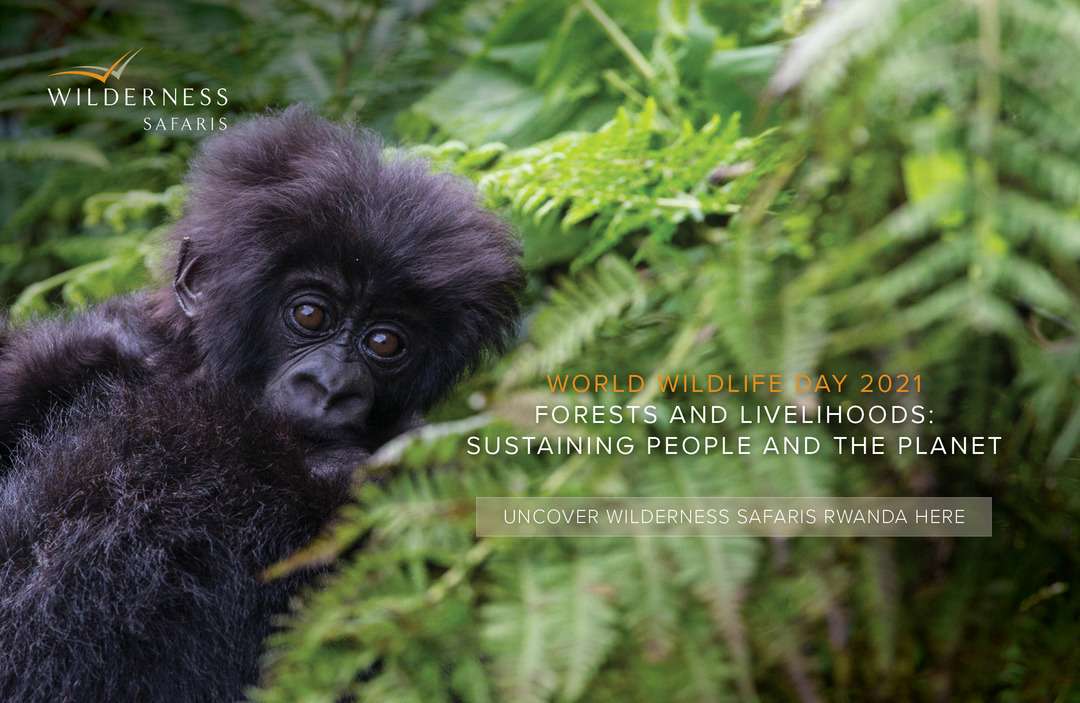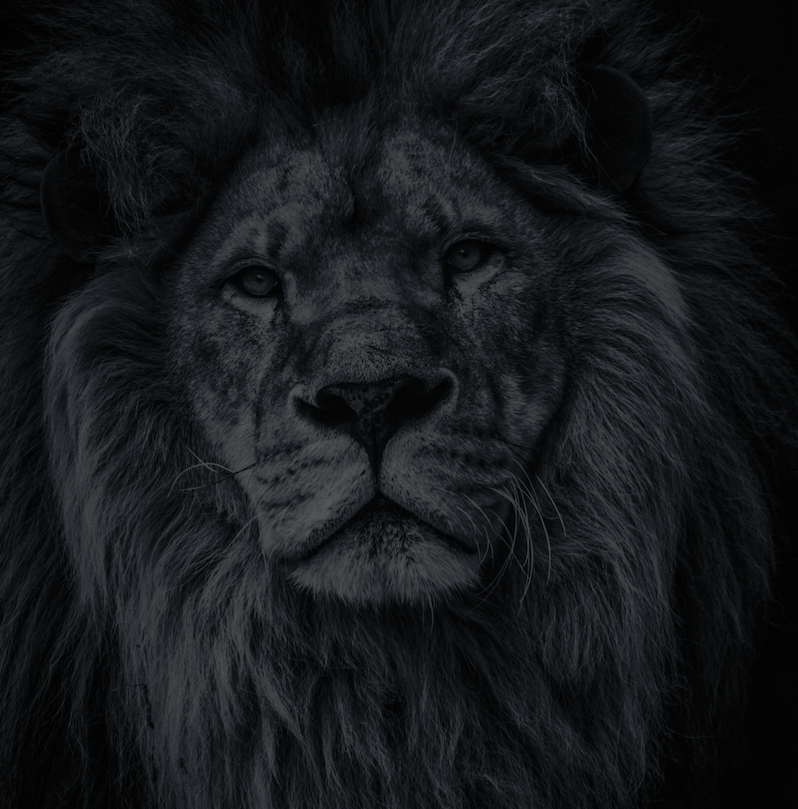 Let's plan your next journey
Ready?
When we say we're there every step of the way, we mean it, literally. From planning the perfect circuit, to private inter-camp transfers on Wilderness Air, and easing you through Customs. We're with you on the ground, at your side, 24-7, from start to finish. Ready to take the road less travelled? Contact our Travel Designers to plan an unforgettable journey.