We are pleased to reveal our 2020 Wilderness Safaris Photographic Competition finalists, as shortlisted by the judges. And now is your opportunity to put on your own judge's hat and tell us which images you think deserve the prestige of being awarded People's Choice Winner 2020. Voting is open now and ends on 10 November 2020.
Finalists have been split into the four categories so you are able to select your favourite for each; Wildlife, Conservation, Landscape, and People & Communities of Africa. Should you find it too difficult to choose just one you are able to skip the category – but please note you will not be able to go back to this page after you have selected the skip option.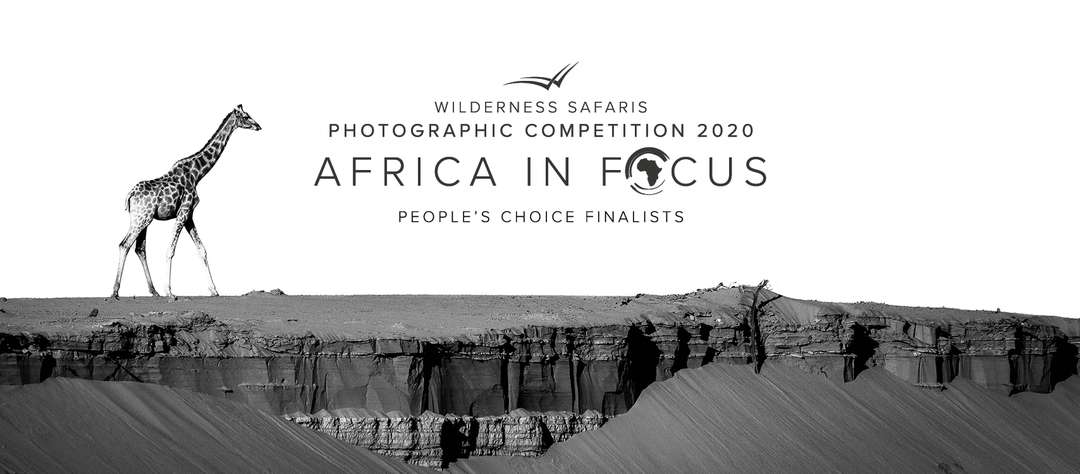 You may vote once in each category, and one lucky voter will win a life-affirming prize worth USD6 000: a three-night safari for two people sharing, including charter flights, to a Wilderness Safaris Botswana Classic camp. This will then give you the chance to capture some amazing photos to enter in next year's competition.
VOTE FOR YOUR FAVOURITE
The photographer whose image receives the most votes (overall) will win a four-night safari for two people sharing, as well as an Olympus E-M1 Mark II 12-40mm F2.8 Kit. The total value of this prize is USD11 500. A hamper prize will also be awarded to the photographer who receives the most votes in each of the four categories.
All winners for People's Choice, as well as the overall category winners, will be announced on 15 November, as decided by our panel of judges.
If you need more convincing to go and cast your vote, have a look at the selection we have pulled from the People's Choice entries, and then follow this link to see all the photos and choose your favourites.
Wildlife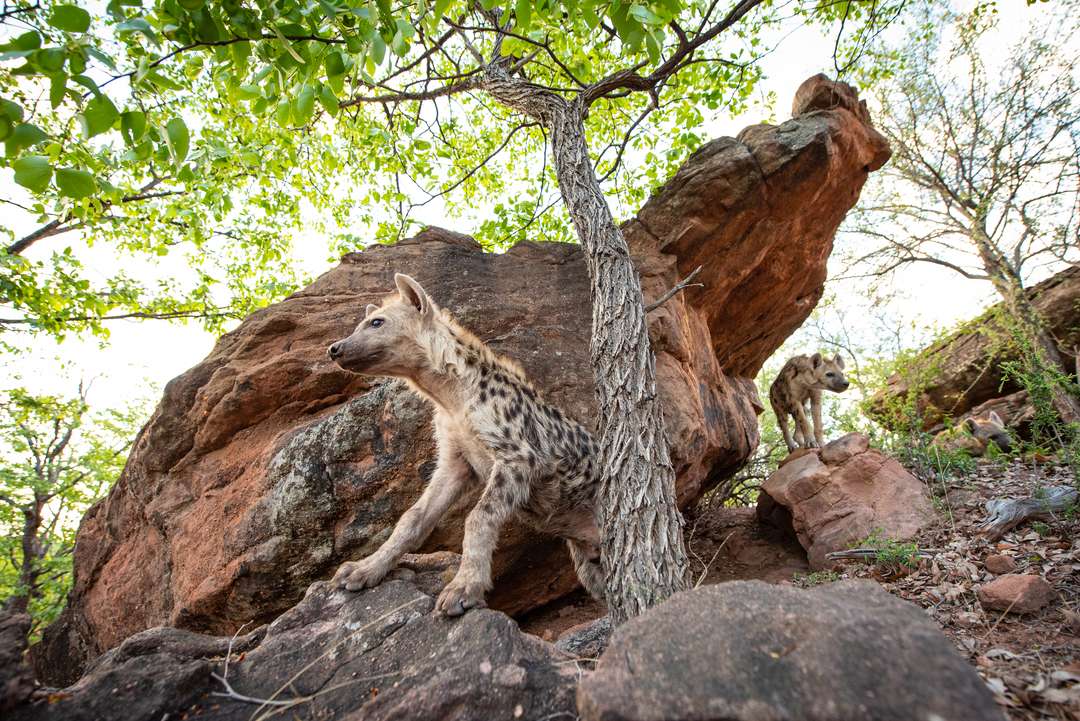 "At the Den" by Villiers Steyn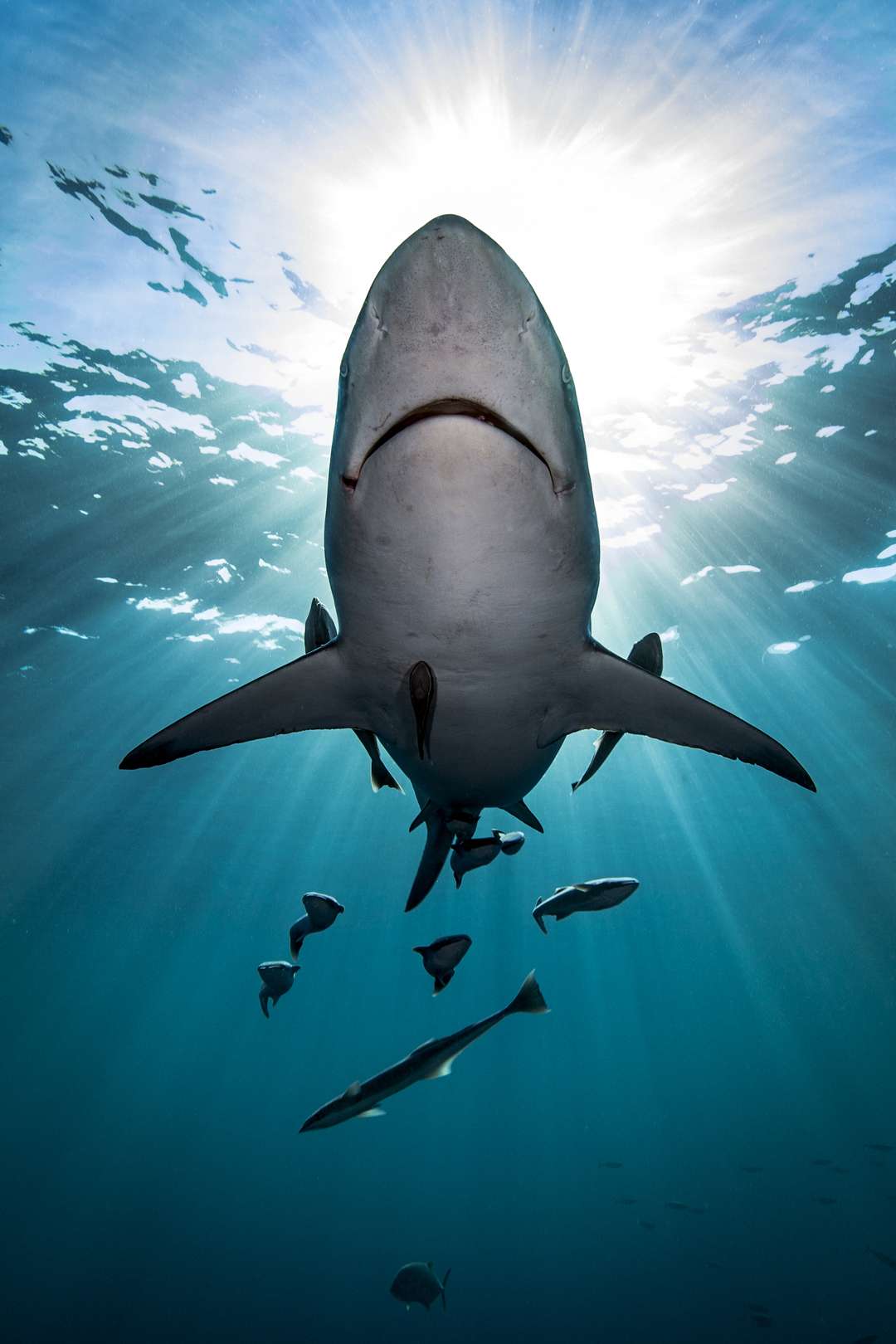 "Overhead" by Steve Woods; an oceanic blacktip shark cruises overhead on Aliwal Shoal in Scottburgh, KwaZulu-Natal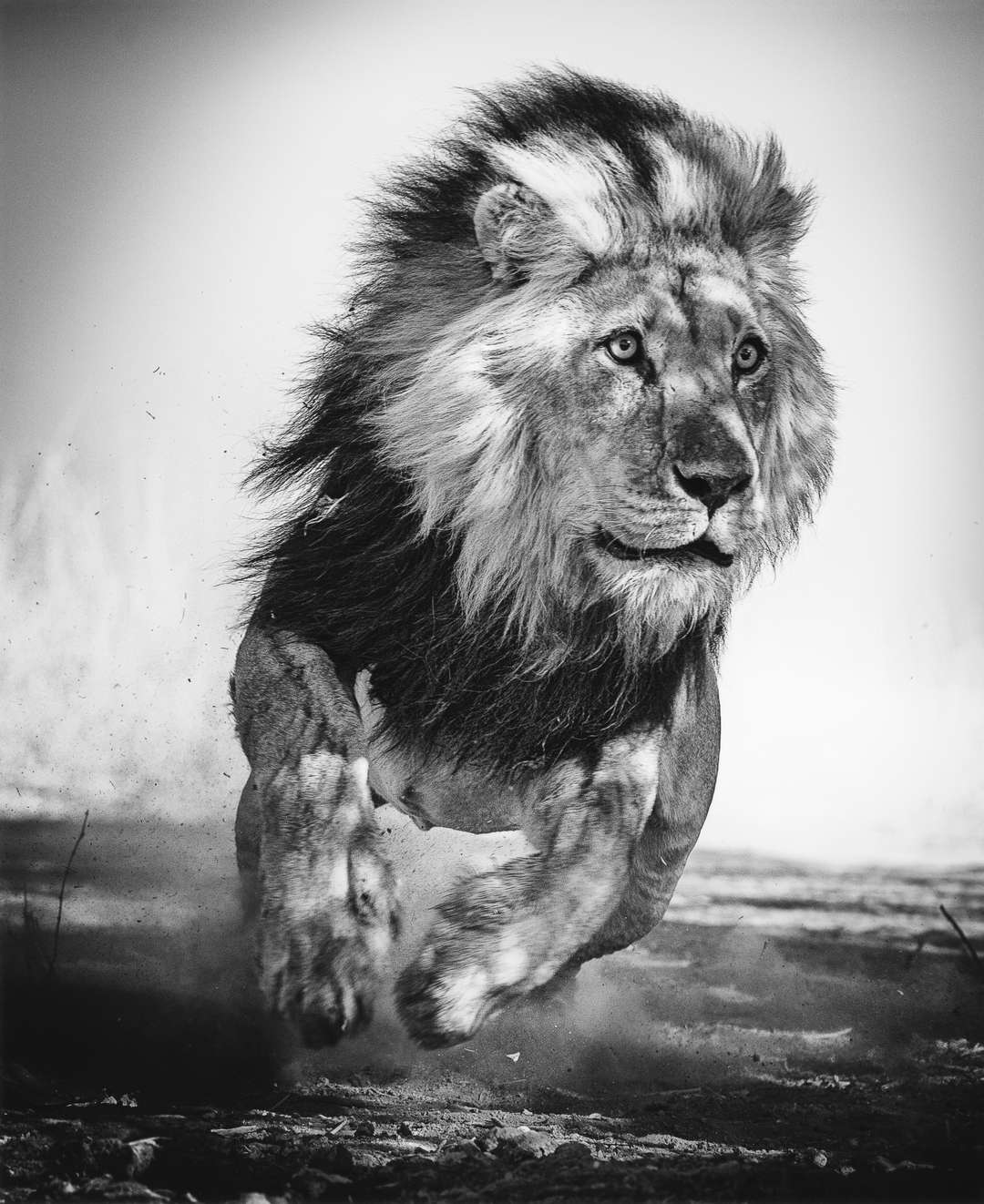 "Lion Charge" by Peter & Beverly Pickford; a full-maned adult Kgalagadi lion charges
"Thirsty after a Long Night" by Daniela Anger; we were spoiled with a spectacular sighting of a pack of wild dogs which showed up to quench their thirst during the first rays of sunlight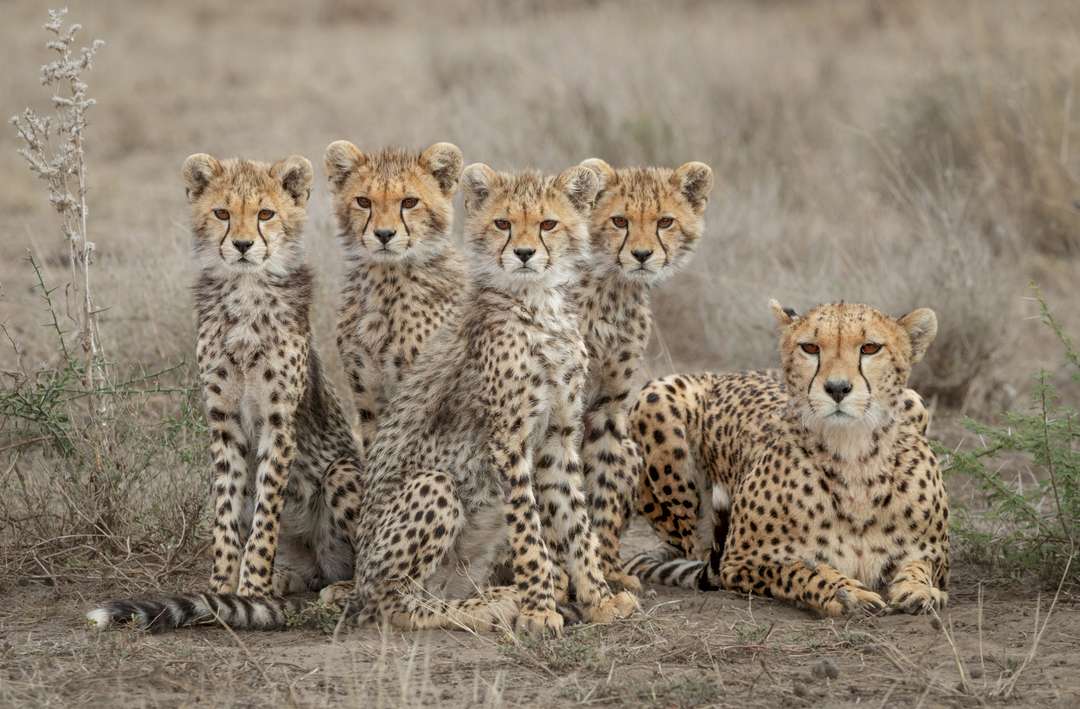 "Family Portrait" by Sue Morris; after spending five wonderful days with this very special family, they gathered, as if to say farewell, and posed together for a fabulous family portrait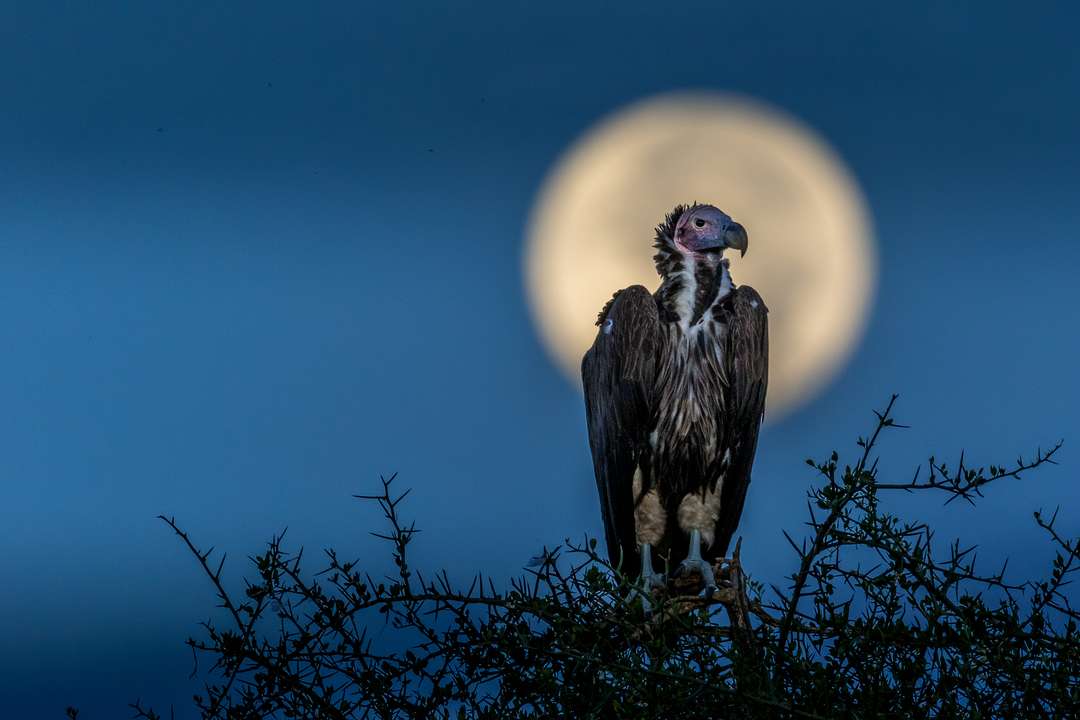 "Vulture Moon" by Barbara Jensen Vorster; early one morning in the Masai Mara taking a photo of the setting supermoon brought a surprise when the lappet-faced vulture settled in my photo
Conservation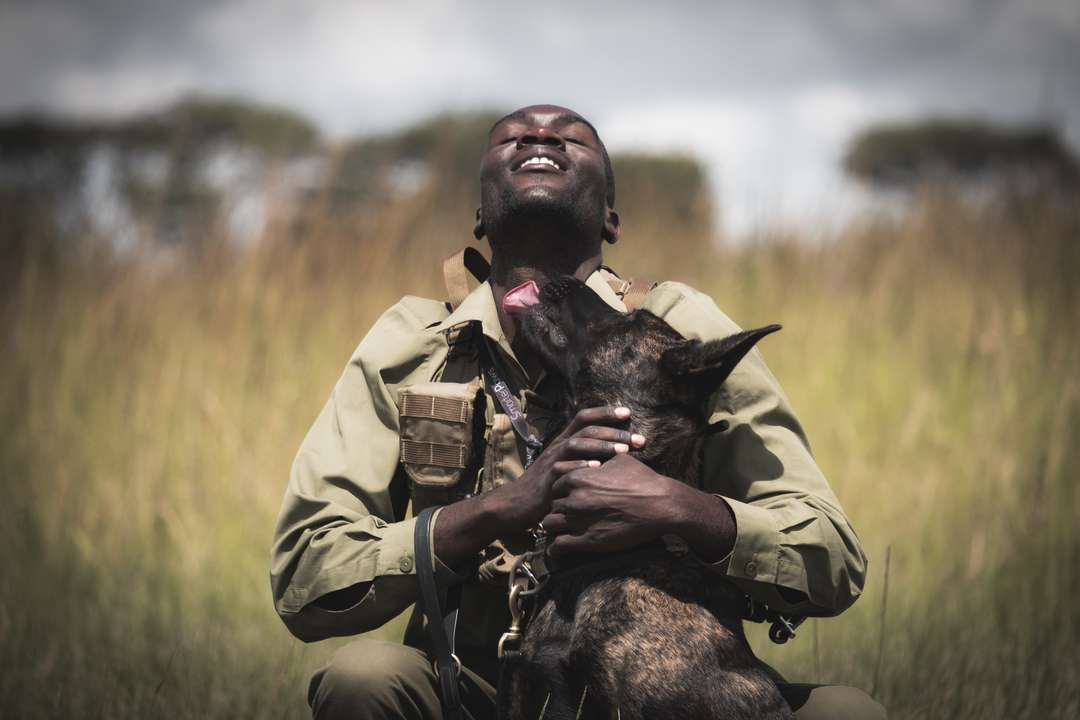 "Unbreakable Bond" by Sam Turley; Imire Rhino and Wildlife Conservancy's anti-poaching K9 unit come together and embrace after a long training session. Imire`s anti-poaching unit trains tirelessly to ensure they always stay one step ahead of poachers, and ultimately protect the wildlife in their care. Murwi is the first anti-poaching dog to be introduced onto Imire.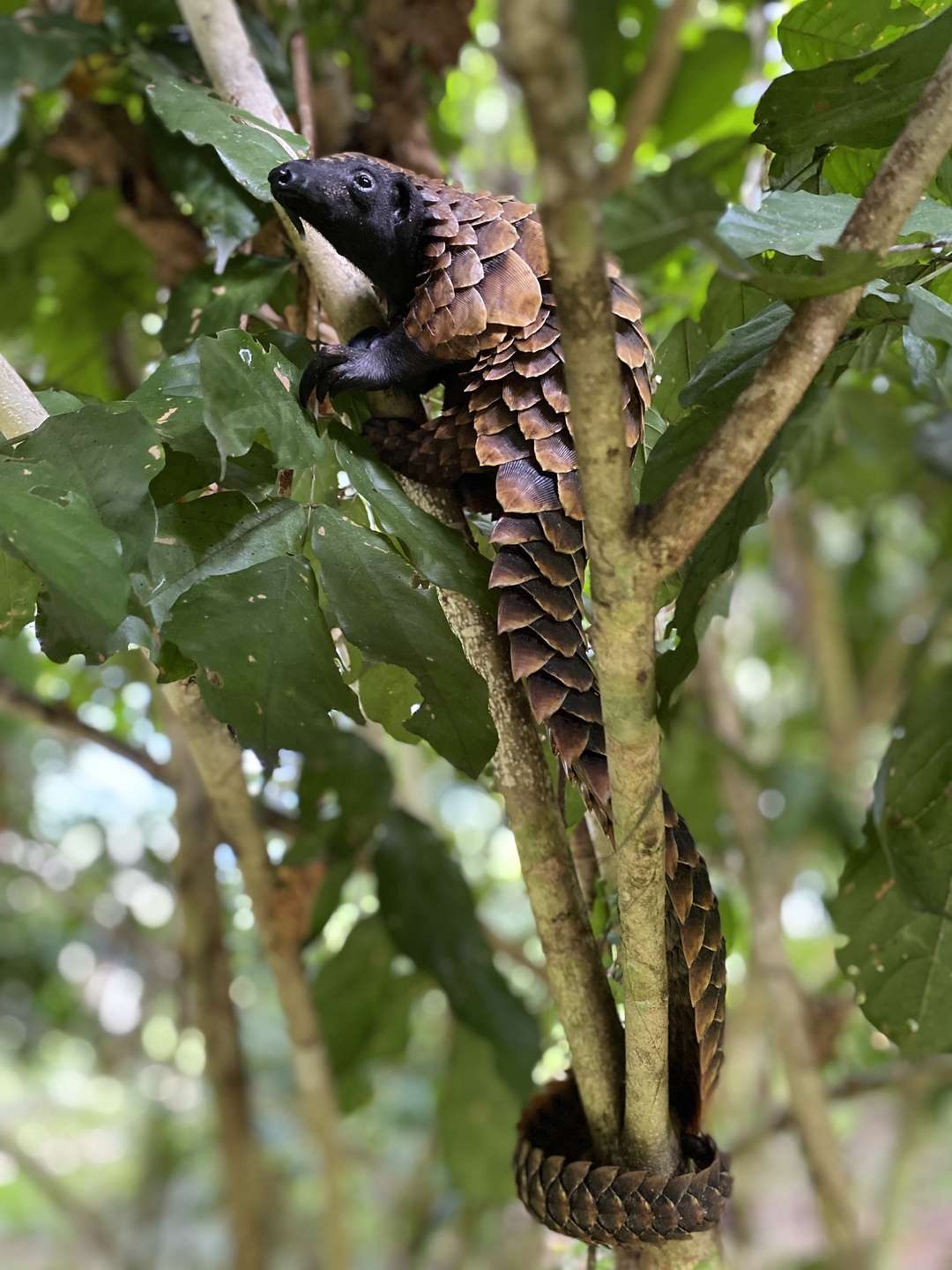 "Masika" by Alessandra Sikand; a baby black-bellied pangolin, the 99th pangolin rescued and brought to the Sangha Pangolin Project
People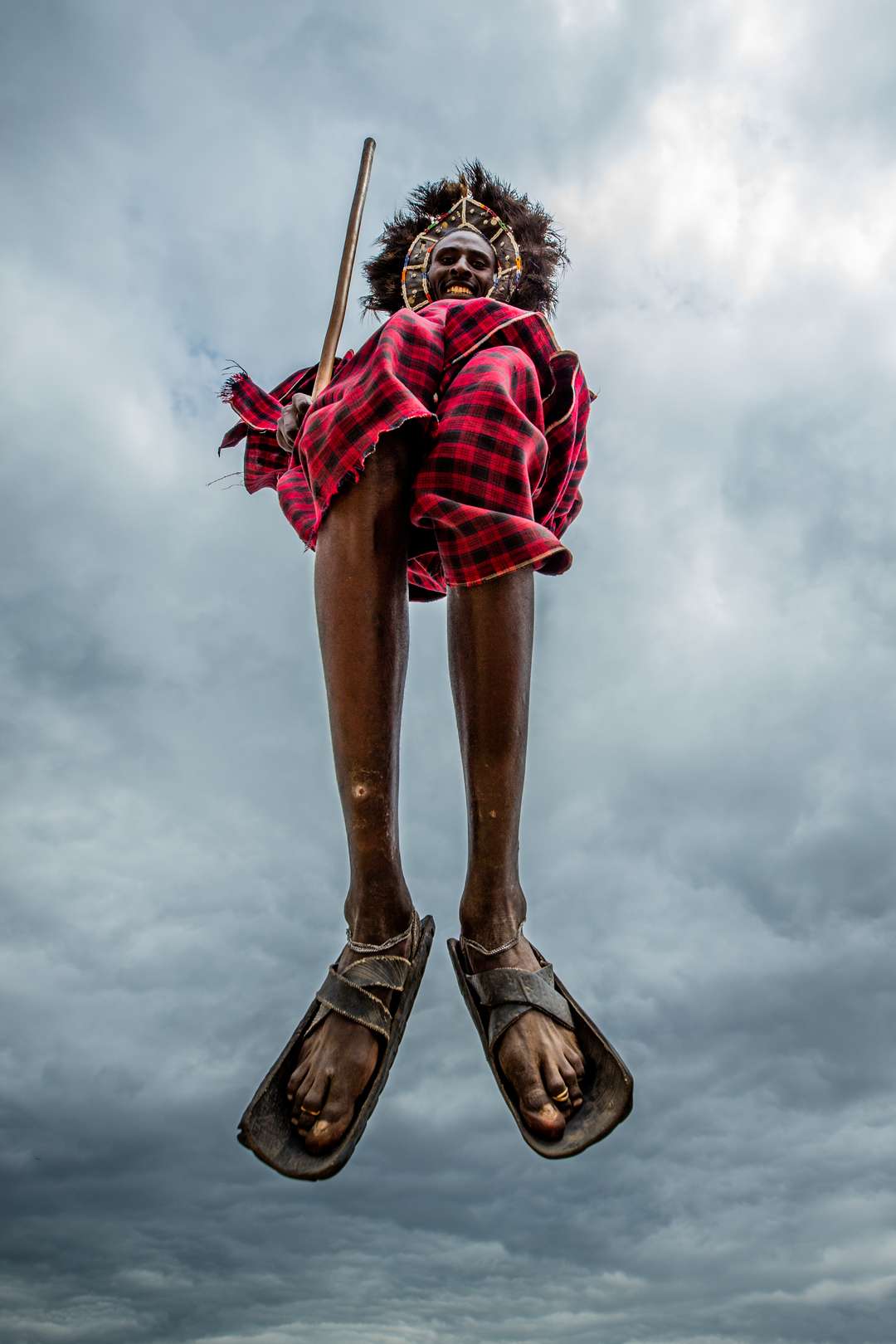 "Airtime" by Nelis Wolmarans; Adumu, a Maasai warrior's rite of passage...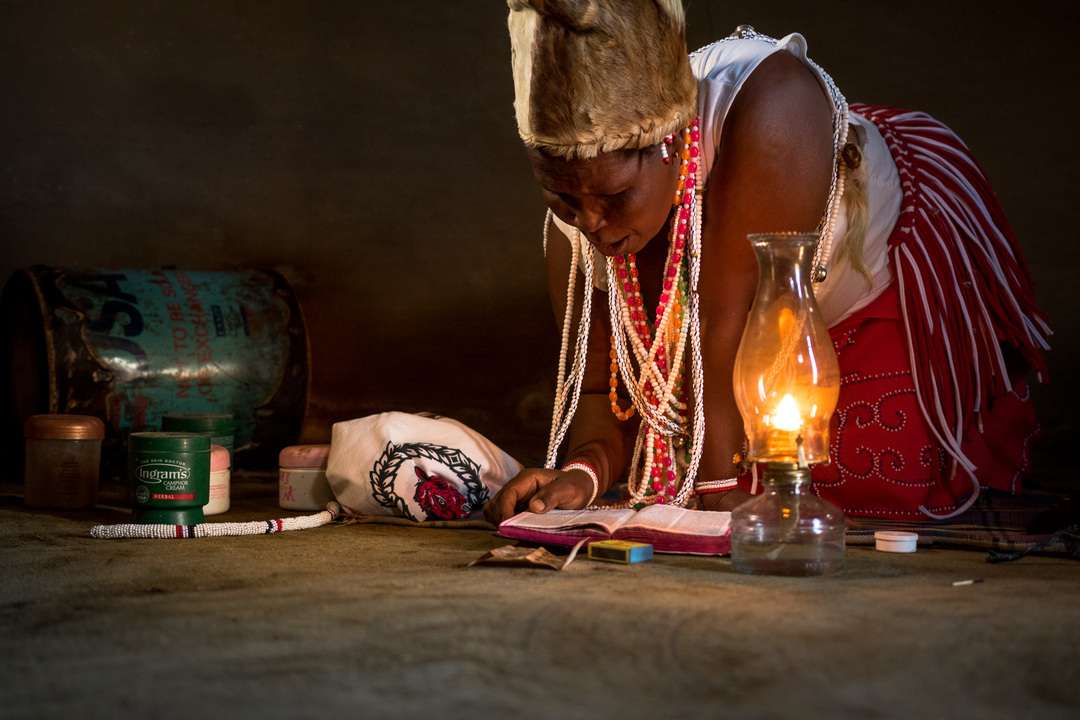 "Sangoma Ritual" by Michael Destefano; a sangoma or witch doctor is a traditional medicine woman, who also often acts like a therapist in the community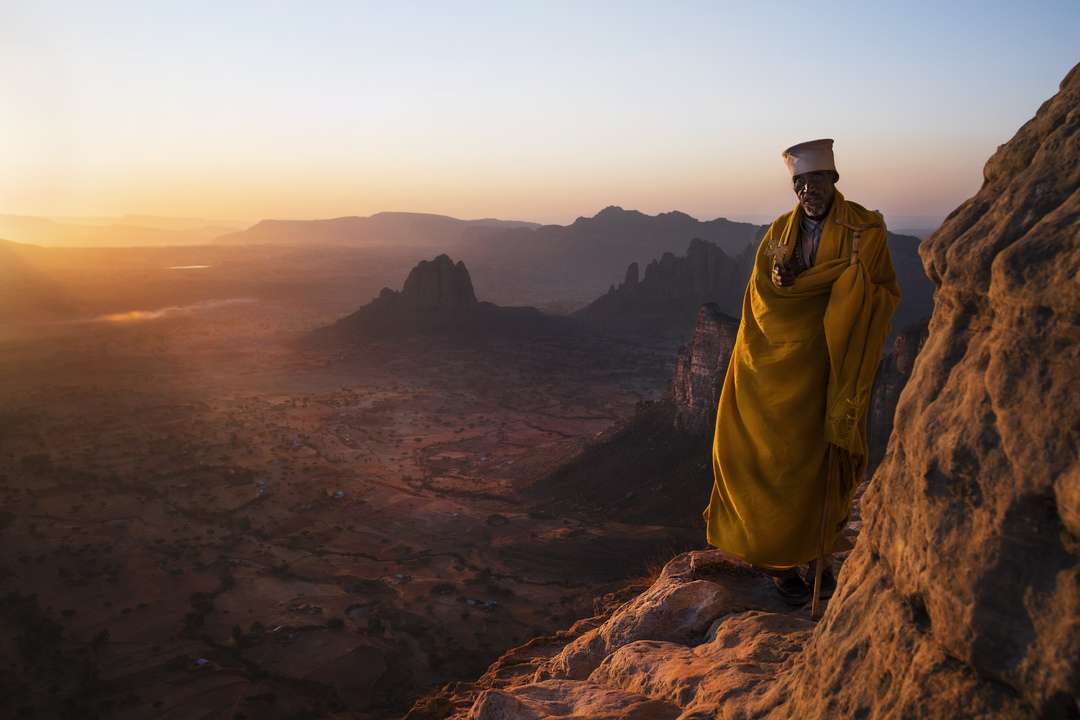 "The Priest" by Andrea Peruzzi; illuminated by the first light of the sun, the elderly priest stops on a narrow and dangerous path that, overlooking the valley and along the rocky wall of the mountain, leads to the 12th century rock church of which he has been the guardian for 60 years. This Orthodox church, carved into the rock atop a mountain in northern Ethiopia, houses frescoes of biblical stories and ancient relics handed down to the present day.
Landscapes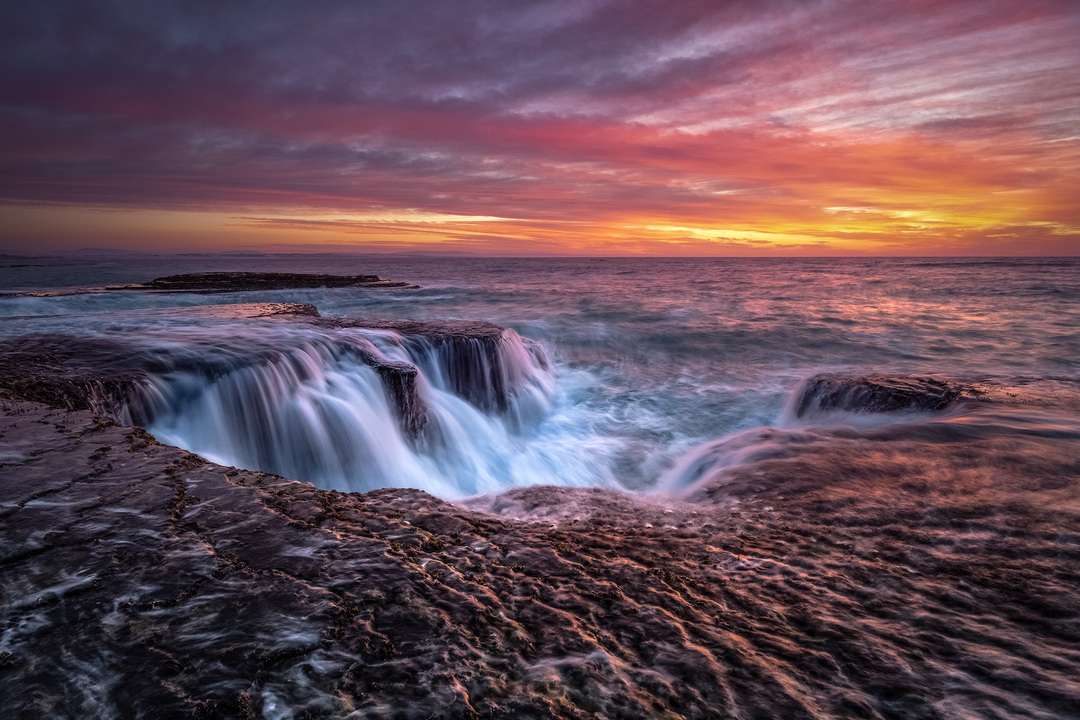 "Southern Sunrise" by Bertus Hanekom; a colourful sunrise over the ocean at Arniston – close to the southernmost tip of the African continent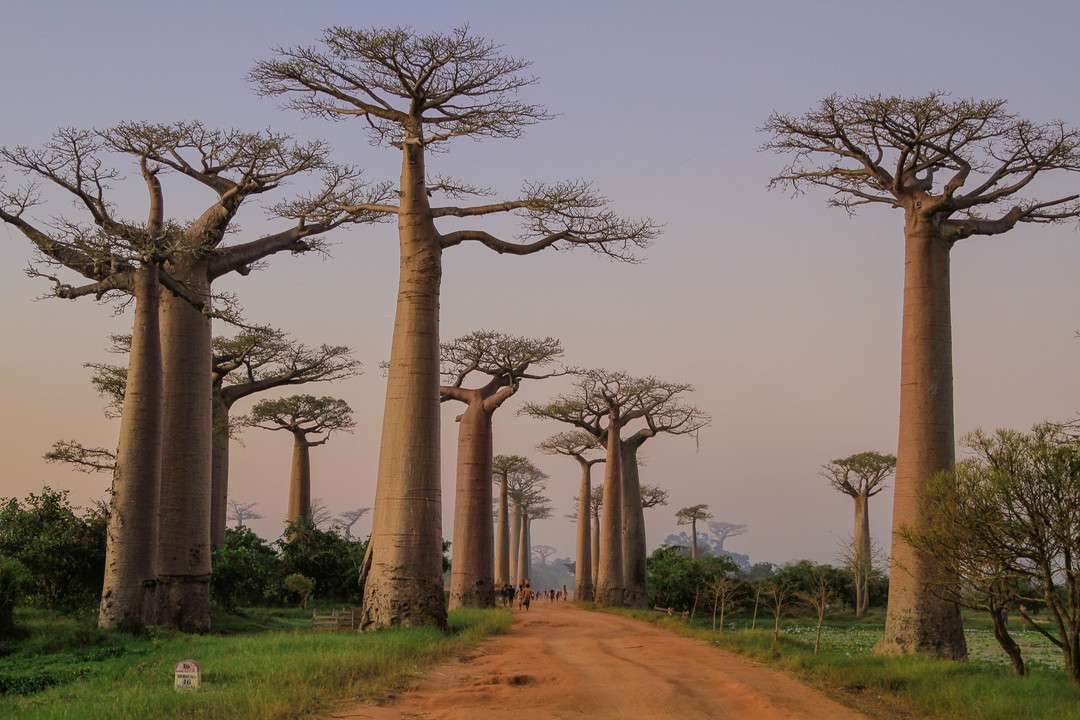 "Avenue of the Baobabs" by Pedro Amaral; moments before dawn at Madagascar`s most famous avenue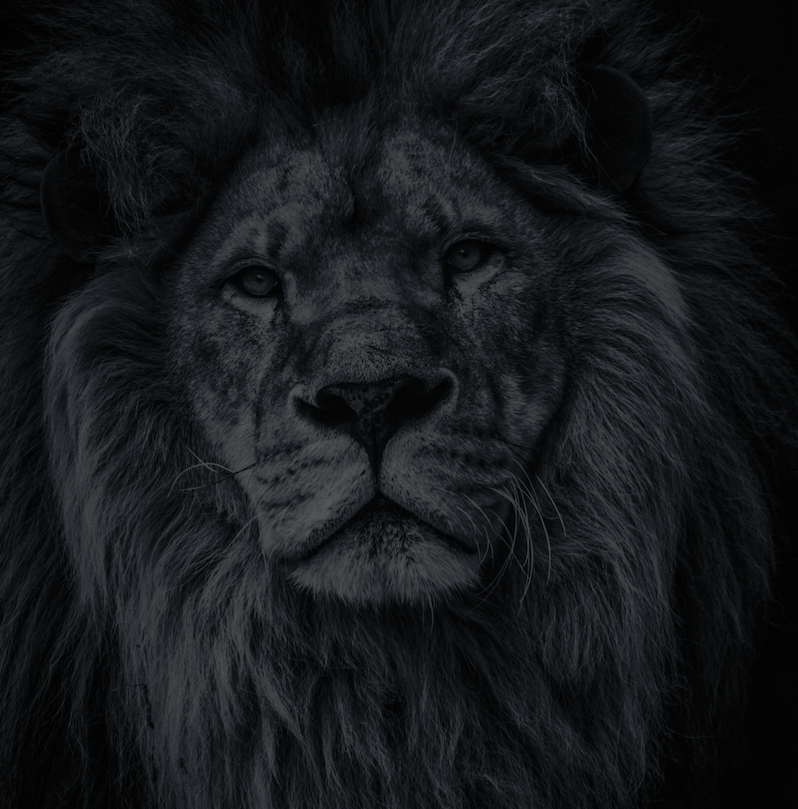 Let's plan your next journey
Ready?
When we say we're there every step of the way, we mean it, literally. From planning the perfect circuit, to private inter-camp transfers on Wilderness Air, and easing you through Customs. We're with you on the ground, at your side, 24-7, from start to finish. Ready to take the road less travelled? Contact our Travel Designers to plan an unforgettable journey.