Wilderness Safaris Rwanda and its non-profit partner, Children in the Wilderness (CITW), continue to positively impact their communities neighbouring Gishwati-Mukura National Park. In partnership with the Gishwati Community Committee, CITW has most recently installed a vital rainwater drainage system at Gisunzu Primary School, built a volleyball field, assisted 89 of the most vulnerable students with uniforms and other school materials, and supported 56 little learners with the essential supplies required to begin their exciting nursery school journey.
As there was already a classroom available for the nursery school, CITW used donated funds to provide uniforms, shoes, school bags, facemasks (COVID-compliance is crucial), study tables and chairs, and the necessary lesson materials, to turn this dream into a reality, with the littlies starting school on the 19th of January.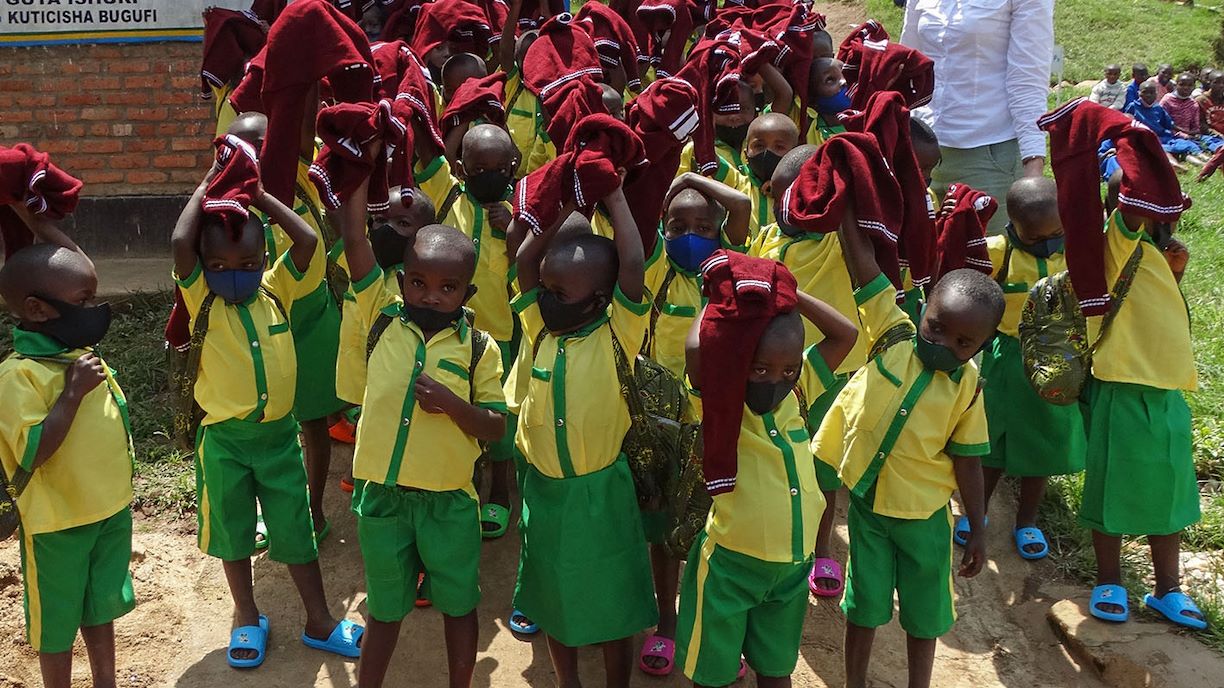 "Less than a year ago, the Gisunzu school playground was either a quagmire of mud, or a barren, dry patch of land, depending on the weather", noted Aline Umutoni, Wilderness Rwanda CITW and Community Co-ordinator. "Now, with a proper drainage system in place, a fun volleyball field for break time, pathways between classrooms and a mini-forest of indigenous trees that we planted a few months back, we are proud to have played our part in creating a better learning environment for the school's 295 children".
CITW also initiated a project to support 89 students who are historically marginalised and remain disadvantaged on many levels. Facing numerous socio-economic hardships, these children now have the uniforms, shoes, notebooks, mathematical sets, writing material and face masks required to put them on the same footing as their fellow classmates. Said Mr Faustin Harerimana, Director of Studies of the Group Scolaire Kinihira, "We are delighted that Wilderness Safaris and CITW are here to help us. Long may we continue to grow and develop together".
"We are proud to have completed these transformative projects, which will have a major influence on the children, as well as the broader community. This forms part of our long-term vision for Gishwati, to ensure that local communities truly benefit from the growth of conservation tourism in the region", added Aline.
In a pioneering partnership with the Rwanda Development Board and Forest of Hope Association (FHA), Wilderness Safaris Rwanda has been actively supporting conservation efforts at Gishwati-Mukura National Park since 2019. The project started with the establishment of an indigenous tree nursery at Gishwati Forest, its objective being the ongoing reforestation of land adjacent to the park, with the ultimate aim of increasing habitat. Another important facet of the project involves the monitoring and habituation of some of the resident chimpanzees and golden monkeys.
"By the end of last year, we had planted over 10 000 indigenous tree saplings from the nursery on the 10 hectares of land that we purchased neighbouring the forest", noted Wilderness Rwanda MD, Rob Baas. "Our ultimate goal is to reforest this area for future expansion of the park. We have also donated over 20 tonnes of essential food supplies to 666 families as part of our Conservation Heroes COVID-relief programme, and are so proud of our collective conservation and community empowerment achievements, which amount to some USD37 500 in support to date, improving the lives of over 4 400 people – all made possible through donations from our guests and Chairman's Foundation". "Gishwati Forest has suffered a 98% reduction in size and forest cover since the 1970s. This has resulted in environmental degradation, with landslides, erosion, loss of biodiversity, flooding and silted rivers, which affect the downstream hydro plants and exacerbate local poverty. However, through the combined sustainability efforts of all partners in the forest, many mammal, and particularly primate, populations have already shown a recovery. To be able to give back to this forest by planting native species and assist in the protection of the chimpanzee, golden monkey and mountain monkey populations is vitally important. This is just the start, and we plan to significantly increase our positive influence in the years to come", concluded Rob.
All of the indigenous trees in the nursery and planted to date, including Ficus sp, Symphonia globilifera, Dombeya torrida, Xymalos monospora, Albizia adianthifolia, Strombosia and more, are originally found in Gishwati Forest, and will contribute to the restoration of habitat for the bird- and wildlife.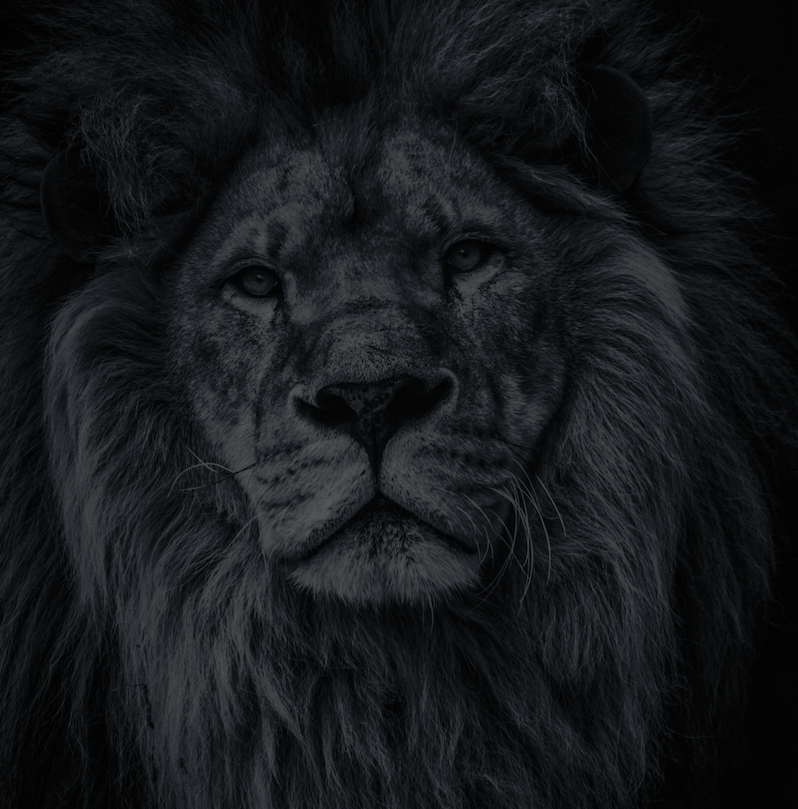 Let's plan your next journey
Ready?
When we say we're there every step of the way, we mean it, literally. From planning the perfect circuit, to private inter-camp transfers on Wilderness Air, and easing you through Customs. We're with you on the ground, at your side, 24-7, from start to finish. Ready to take the road less travelled? Contact our Travel Designers to plan an unforgettable journey.