Wilderness Magashi's Alphonse Ntabana and Innocent Tuyisenge have done it: both Junior Guides recently passed their FGASA Apprentice Field Guide qualifications!
Alphonse and Innocent started working at Magashi before the camp even received its first guests in May 2019, appreciating the opportunity to train here in the beautiful and abundant Akagera National Park. They registered for the FGASA course and have been studying while working, taking advantage of the chance to learn from some of the best in the business, combining knowledge from Botswana, Zimbabwe, South Africa and, of course, our knowledgeable senior guides at Magashi.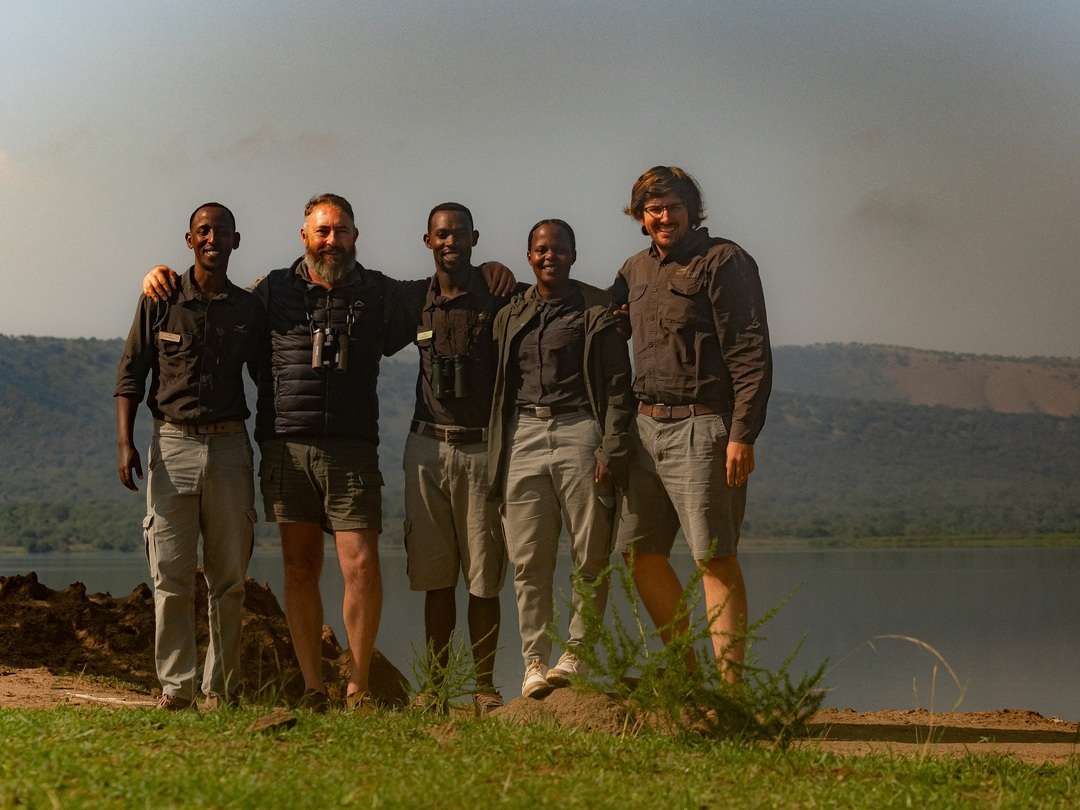 During the past year both guides completed all the required work modules and theory assessments, under the mentorship of Magashi's Guide Trainer and Senior Guide Luke Abbot, with the support of Camp Manager and Senior Guide Jaco Venter. At the beginning of November, Guide Trainer and FGASA assessor Henry Parsons visited Magashi, to complete the guides' practical assessments.
Henry was impressed with their knowledge, and delighted to be at Magashi, noting: "Words can't describe the impact Rwanda has had on me. The spectacular landscape and wildlife is only surpassed by the people of Rwanda. It is an honour and privilege to play my part in developing the Rwandan safari industry, none of which would be possible without the hard work of Alphonse and Innocent".
Alphonse and Innocent will soon receive their FGASA Apprentice Field Guide certificates, making them the very first Rwandan FGASA-qualified guides . While at Magashi, Henry also conducted training with Magashi's trainee guide Aisha Kirenga Ingabire. Wilderness Safaris has enrolled Aisha on the FGASA training programme, and we are confident that she will follow in Alphonse and Innocent's footsteps in the coming year, becoming the first female Rwandan FGASA-qualified guide in the country.
Innocent Tuyisenge started out with Wilderness as a waiter at Bisate in 2017, and then moved to Magashi when it opened in 2019, to continue his good work. His love for all things in nature, and a dream to become a guide, saw him expand his vocation to include the great outdoors.
Born in Uganda, Innocent grew up playing football and helping his father herd cattle and keep them safe out in the bush. Originally from Rwanda, the family moved back to their homeland in the early 2000s, and Innocent completed his high school years here. With a clear interest in tourism, Innocent completed a number of studies in Travel and Tourism Management, as well as training with Umubano Tours and the Rwanda Safari Guides Association.
Innocent believes that "Wilderness has provided me with expert training opportunities, both in theory and in the field, so that I am able to achieve the best results possible. I feel that whoever I come into contact with in a learning environment offers me something different in terms of skills and training. I really look forward to growing as a guide and gaining more experience, and in the future, being able to pass on my knowledge to other Rwandans".
Innocent's ethos is clearly aligned with that of Wilderness'. Not only is he passionate about conservation, but he cares deeply for the welfare of his community, and this is noted in his previous work with Fair Children Youth Foundation and Chance for Childhood.
"I love working for Wilderness because it's a passion of mine to make other people feel special. Also being an ambassador for nature and conservation is very important to me. 'Our journeys change lives' is more than just a saying – through all the training and support, Wilderness Safaris has changed my life".
Previously a freelance community guide for African Parks, Alphonse Ntabana started working at Magashi in March 2019. Like Innocent, he is a Rwandan citizen born in Uganda. During his secondary school years, the family made their way back to their country, and Alphonse grew up rearing cows and looking after the family herd in between his studies.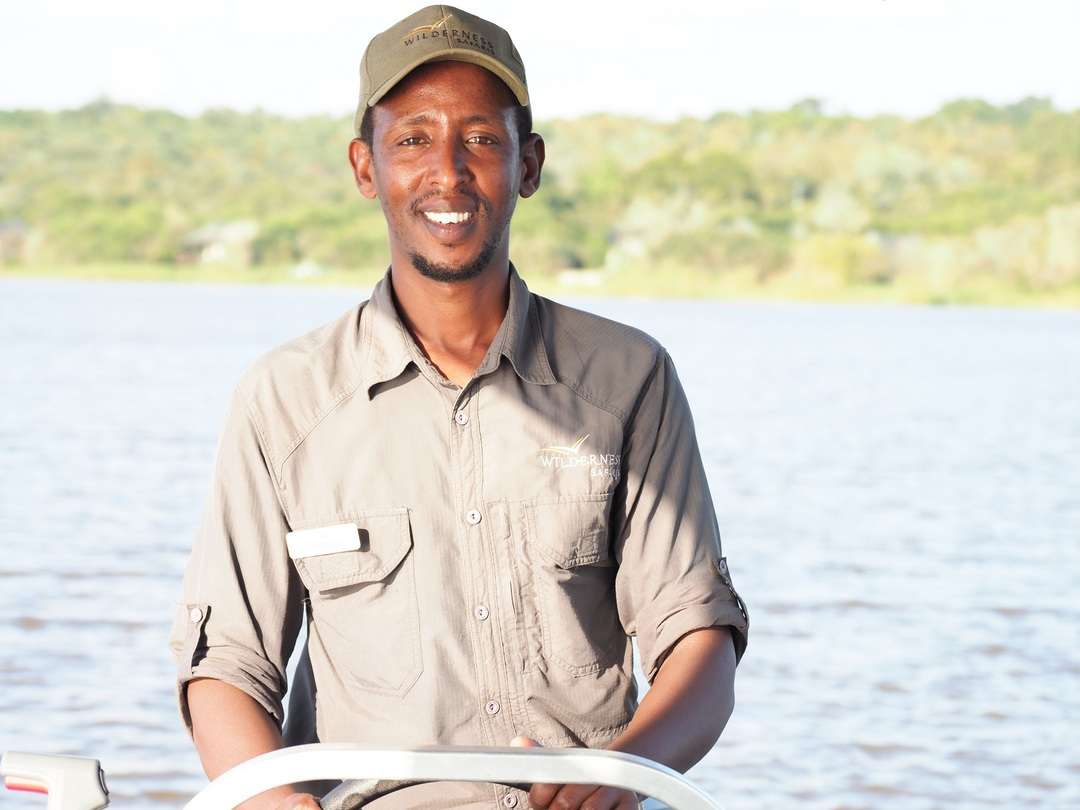 As a revered profession, becoming a doctor was top of mind for Alphonse. However after he completed his Bachelor's degree in Uganda (Kabale University), he came home and worked in another valuable field, this one being conservation and in nature, in Akagera National Park. "Our senior guides display passion and a willingness to share their knowledge. They have really helped us understand each aspect of the FGASA manuals, and it's always exciting to be on game drives with them, learn from them and see how they interact with guests. I am very proud to have graduated as a FGASA Apprentice Field Guide, and want to continue to study and grow.
"Guiding is like travelling the world – you get to know different cultures and practices from all nations around the world. And that is the challenge as well. Adapting to these. You need to accept and acknowledge some things that you might not be used to".
"Having spent a lot of my life in Uganda, I am so thankful to His Excellency, the President of the Republic of Rwanda, Paul Kagame, and how he has brought peace and growth to the people of Rwanda. One of these areas of growth is tourism, and I am thankful that Wilderness Safaris is here. It's a great company – very concerned about their employees. They provide us with training and also provide great opportunities where possible".
As with Innocent, the motto 'Our journeys change Lives' rings true for Alphonse. "By working for Wilderness as one big family, I see my future as a bright one".
"We are very proud of Alphonse and Innocent's achievements. With good teamwork and input from many different guides they have had the support needed, but in the end it is their own commitment that has brought them this far. It is a milestone for them personally, for Wilderness , and especially for Rwanda", said a proud Rob Baas, Wilderness Rwanda MD.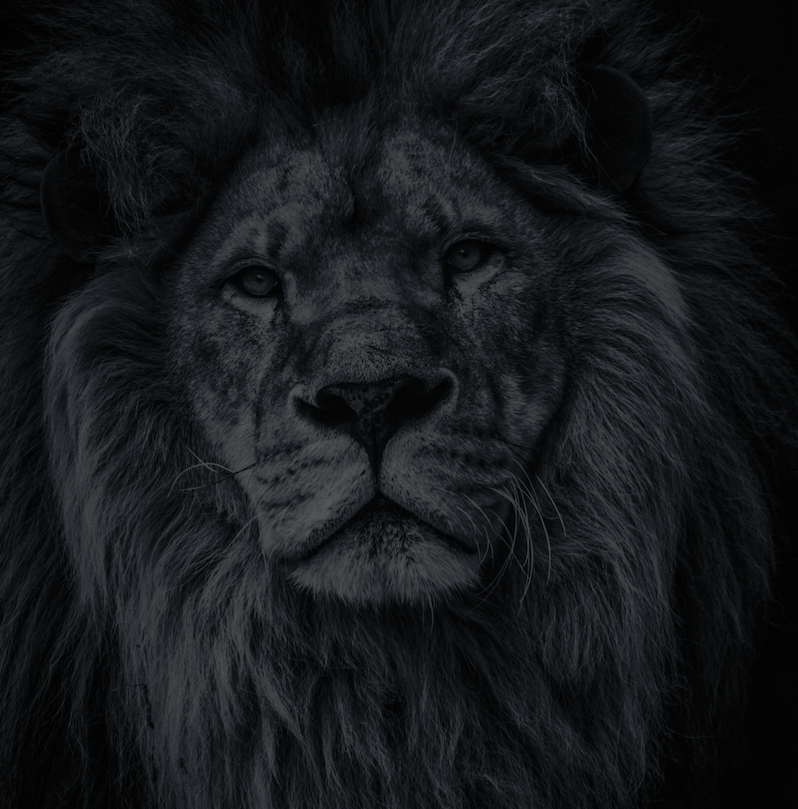 Let's plan your next journey
Ready?
When we say we're there every step of the way, we mean it, literally. From planning the perfect circuit, to private inter-camp transfers on Wilderness Air, and easing you through Customs. We're with you on the ground, at your side, 24-7, from start to finish. Ready to take the road less travelled? Contact our Travel Designers to plan an unforgettable journey.