In 2018 we began our 'Artist in the Wilderness' series – showcasing the talents of our Wilderness staff, from artists, to writers and even poets. We discovered a host of gifted people who all have one thing in common: a love of art and creativity.
David Luck is one such person. Not only is he a full-time Explorations and Private Guide for Wilderness, but, as we have recently discovered, he is a talented artist too!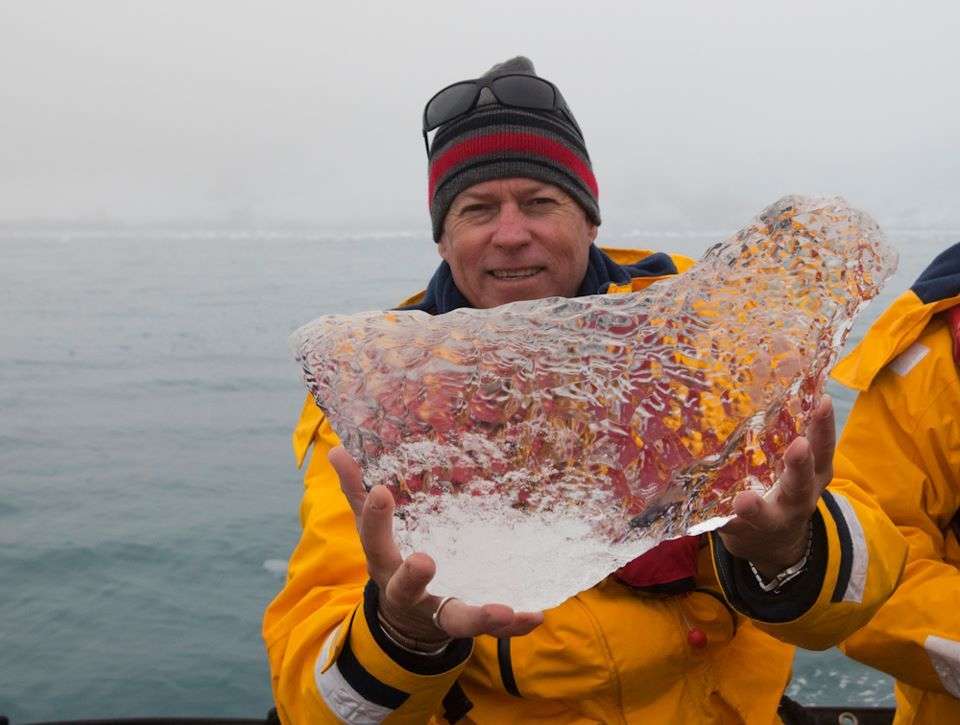 David grew up in Zambia where his interest in all things wild was first instilled at an early age. His father was the Chairman of the Wildlife Society, and this had a tremendous impact on David and his interest in nature. David went on to study photolithography and horticulture before his true calling, a career in the bush, was realised.
"I was managing a lodge on the shores of Lake Malawi in 1997 when Grant and Yolande Woodrow, and Aukelien Thyssen came and stayed for a few days. They began to talk about this amazing company based in Botswana, and persuaded me to come and visit. It wasn't long before I spent two weeks in Maun, and was offered my first job with Wilderness. At the end of 1998 I became the Captain of the Kubu Queen houseboat that was based at Jedibe Camp, and so my wonderful life-changing journey with Wilderness began. I have been with the company for 20 incredible years!"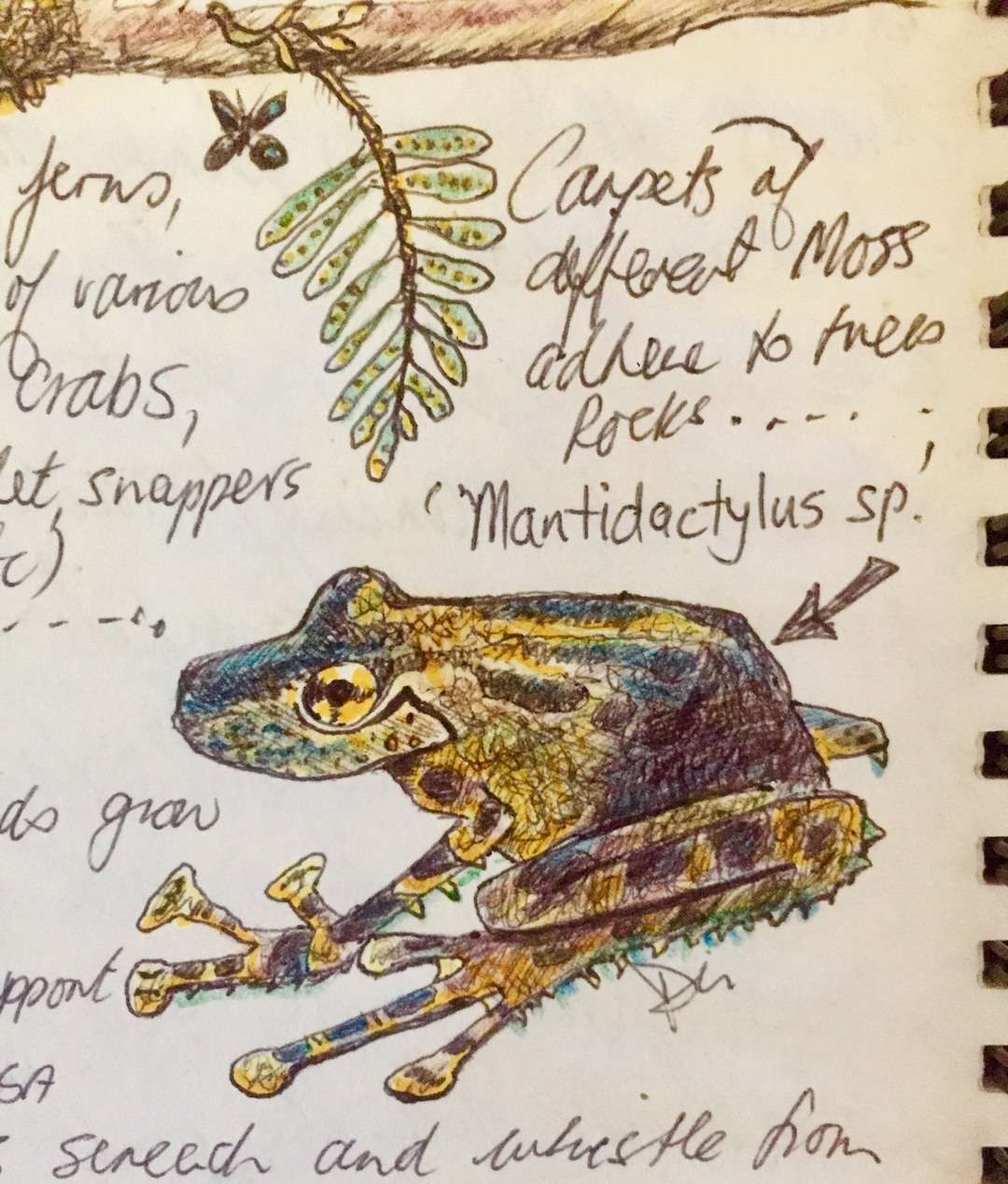 Madagascar frog
When it comes to David's interest in art, he began sketching and painting at an early age. At the time he was mostly sketching birds and chameleons but he later took on a wider range of subjects, even painting murals on children's bedroom walls, and illustrations for friends' kitchens.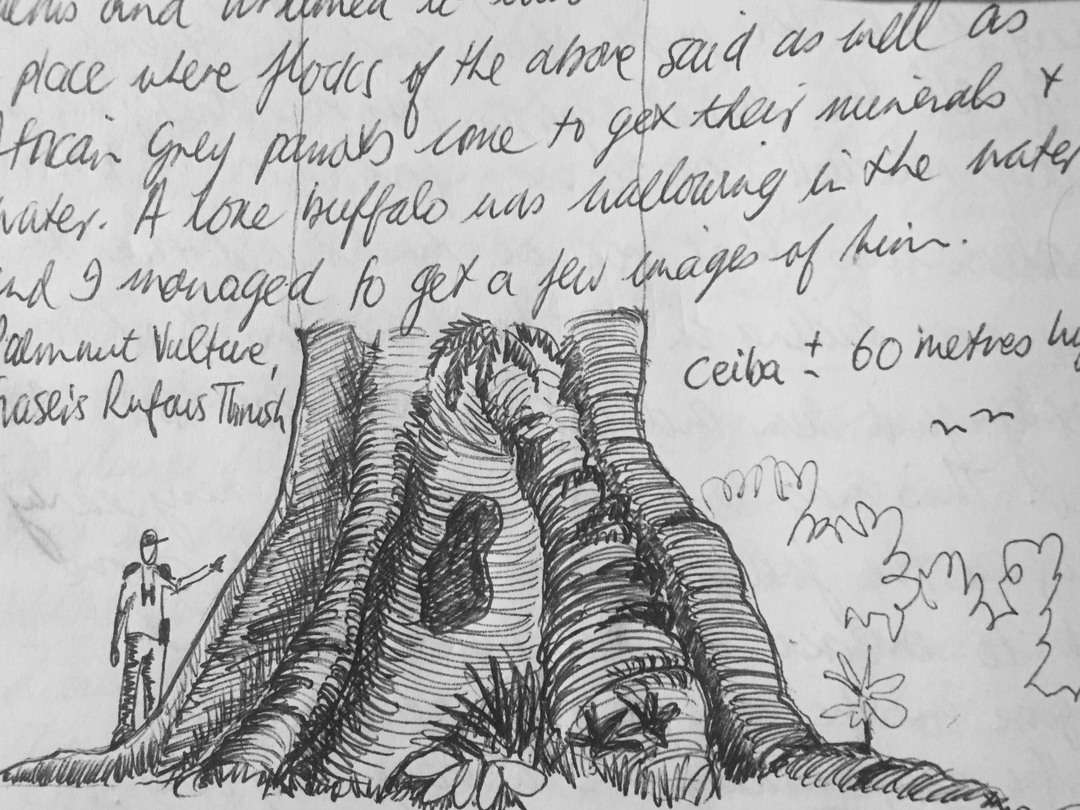 Congo - sketches from Dave's travels
On his travels, David keeps a journal with sketches of his findings. "I am only now rediscovering myself as an artist, as for many years I did not draw a thing. I find it incredibly therapeutic to sketch and doodle, especially when I am stressed." Being drawn to the natural world, David enjoys drawing bugs, beetles and chameleons. He also loves the challenge of hyperrealism (drawing in as much detail as possible).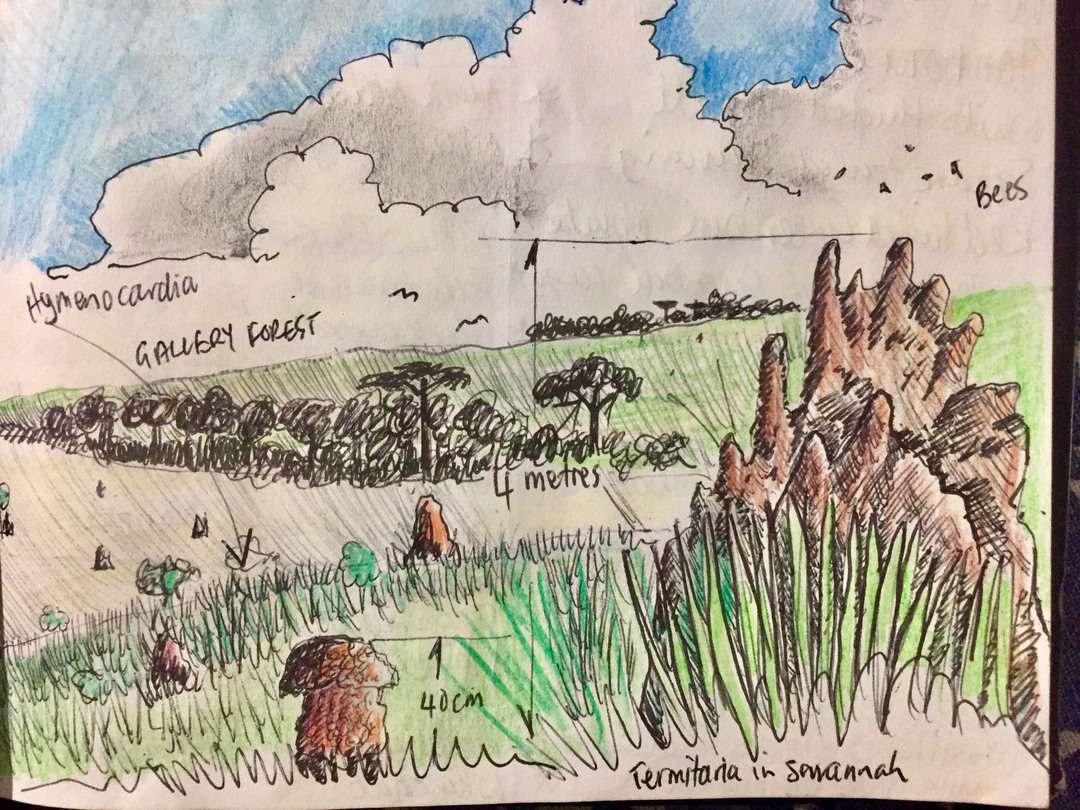 Sketches from Dave's trip to the Congo
 "I enjoy pen, acrylics and coloured pencils, but am trying to experiment with different media like graphite and charcoal because they are a lot of fun to erase and blend, due to the nature of the medium."
Growing up, David admired the oils of Sir David Shepard and his paintings of magnificent elephants, especially the detail. He is also intrigued by the art of glass blowing, and the works of Dale Chahulli, an artist based in the United States of America. Dale's whimsical abstracts of sea creatures in particular are of interest to him. He also admires the talented street artist, Kiptoe, who paints large murals, and works very well with spray paint. "I try and pick up techniques and styles from these individuals and experiment with my own style and approach."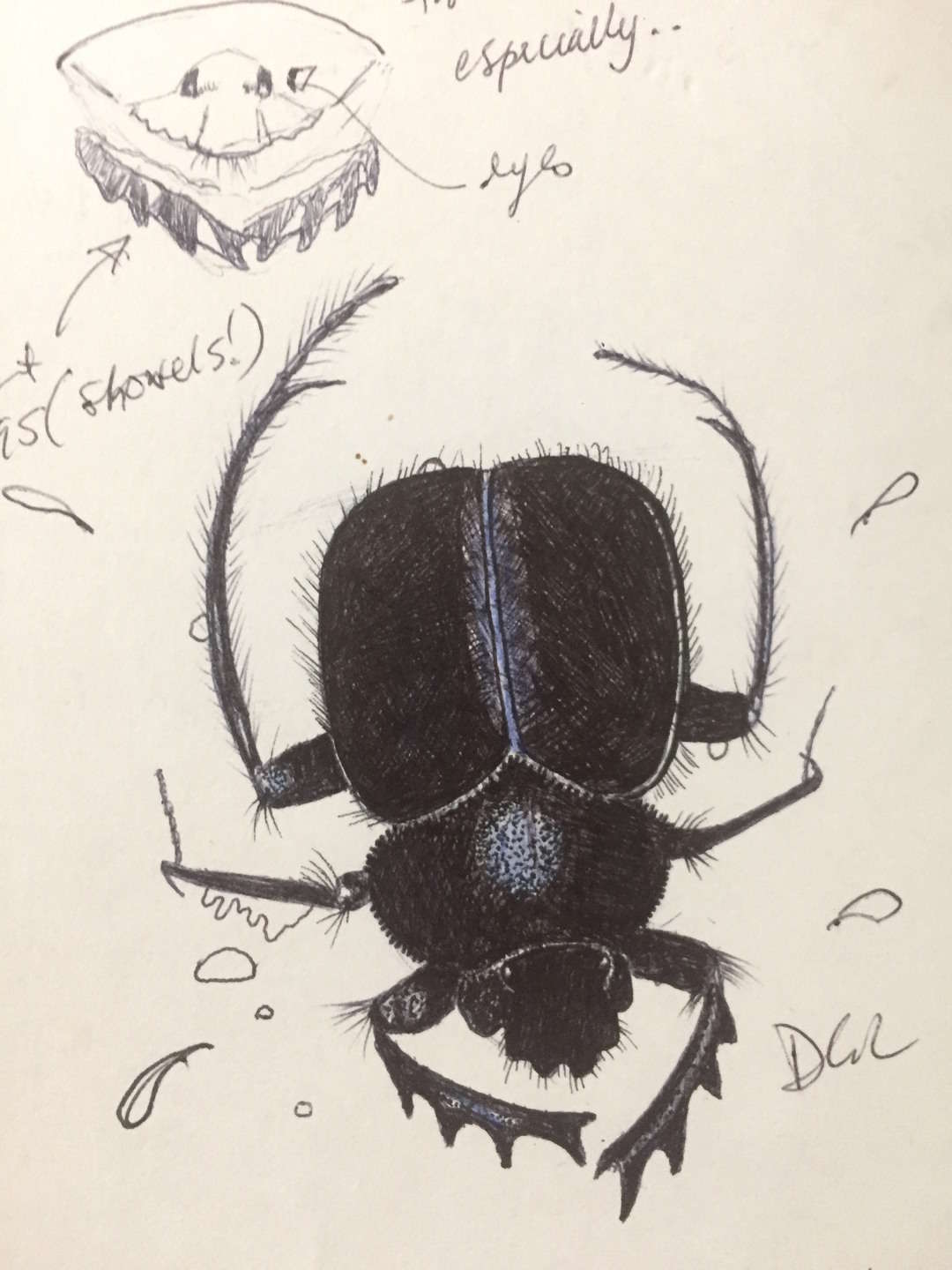 Scarab beetle
For David, his workflow usually begins with the eye of the creature, or a rough sketch of what he has in mind. "If I want a lot of accuracy and detail I will use the grid method to get the proportions right, especially when doing a large piece."
The artwork he is most proud of is an oil painting of an African hoopoe that he completed when he was 13 years old. He says that this particular painting gave him a great sense of accomplishment, but was sadly lost during one of the many moves he has made from one country to another.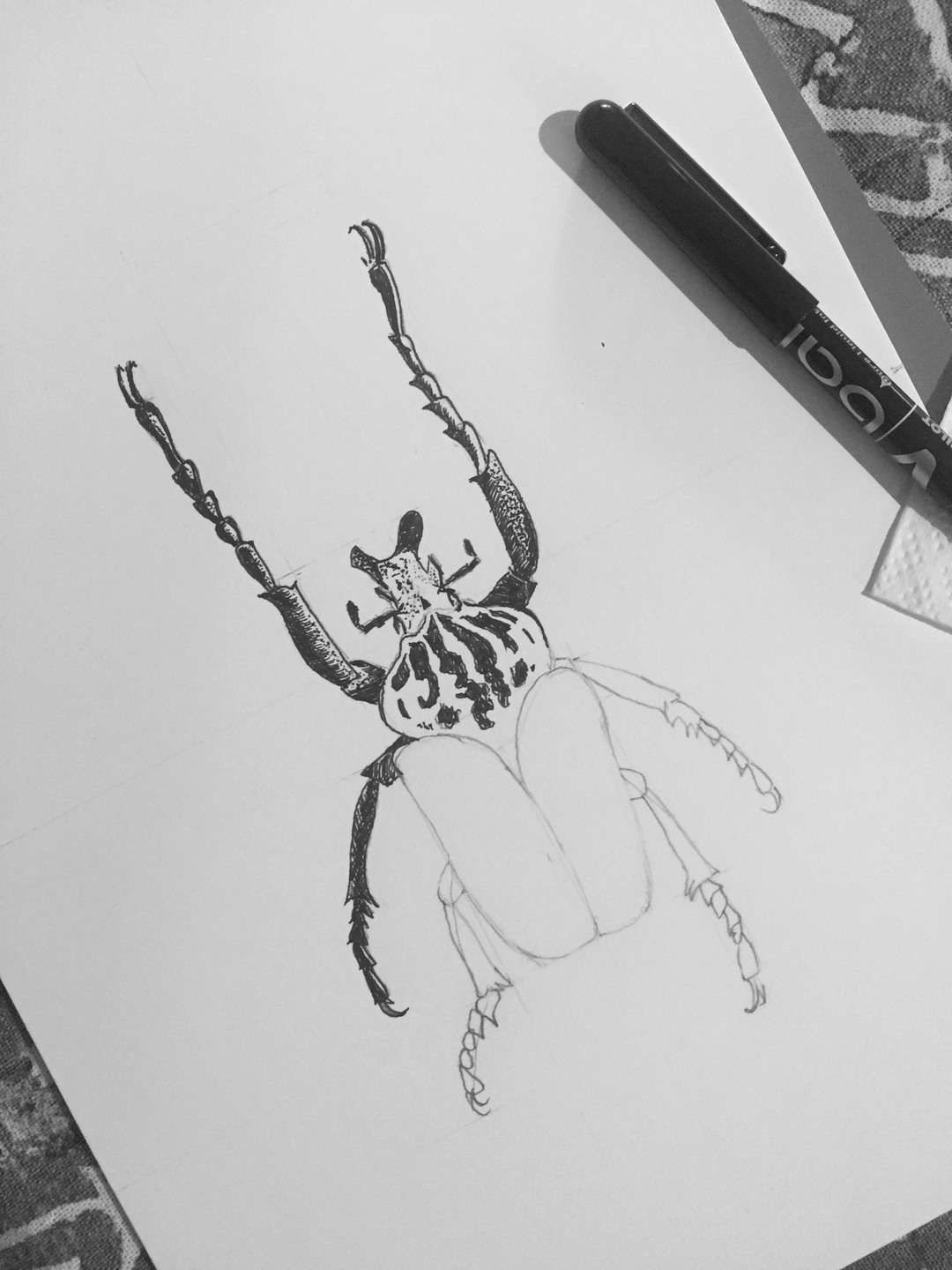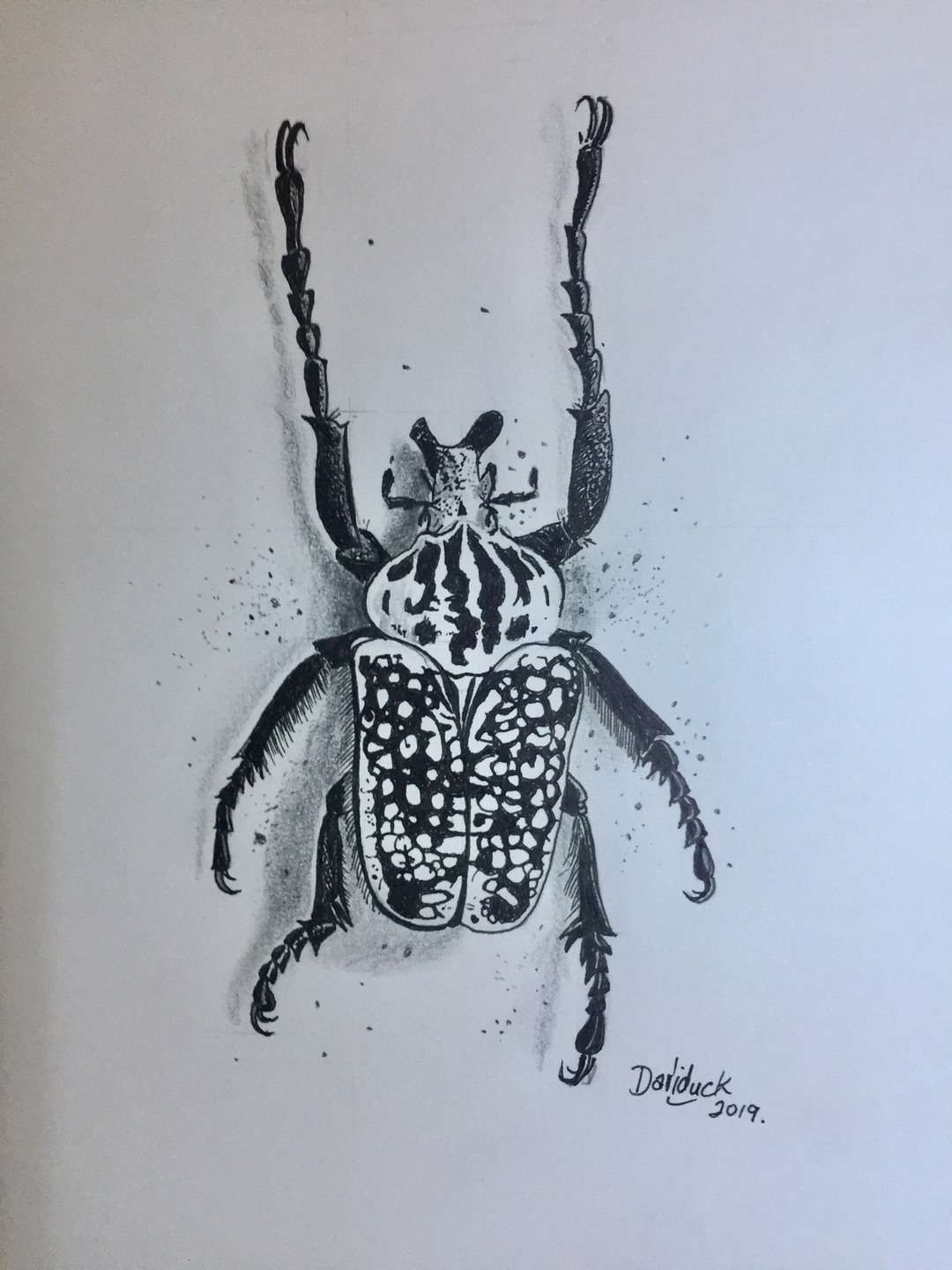 Goliath beetle
"My most challenging artwork was my most recent pen and graphite sketch of a goliath beetle. It was my first detailed work in many years and I had set a time limit to do the piece in two hours from start to finish! I was quite relieved when it was finished in time and was satisfied with the amount of detail that was there. Like anything in life, there's no doubt that practice makes perfect!"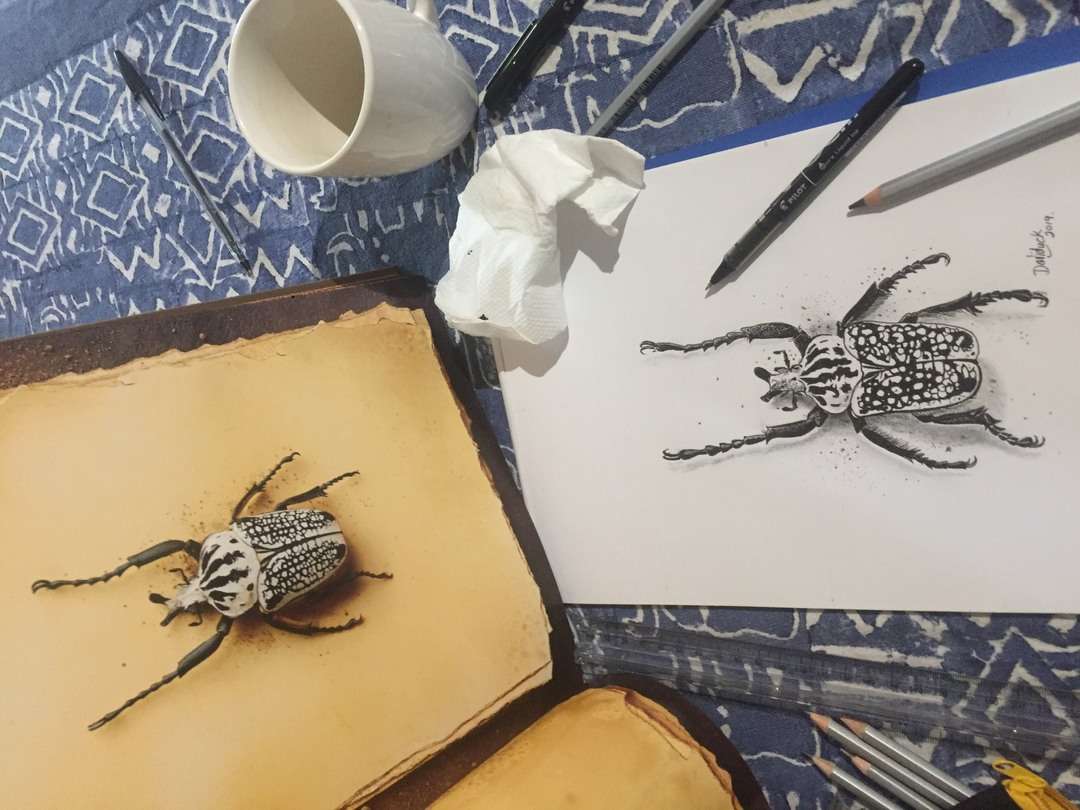 David not only enjoys art but also has a love of photography. "I am constantly looking to compose an image solely to use as an idea or a seed for a bigger project. I have quite a few images that I have taken over the years that I would love to paint in big bright colours and detail.
Lastly, David says that he plans to do some big paintings and sketches as soon as he has his own space do work in, and of course, the time set aside to do this! In the meantime, we will wait, and look forward to seeing what David has next up his sleeve!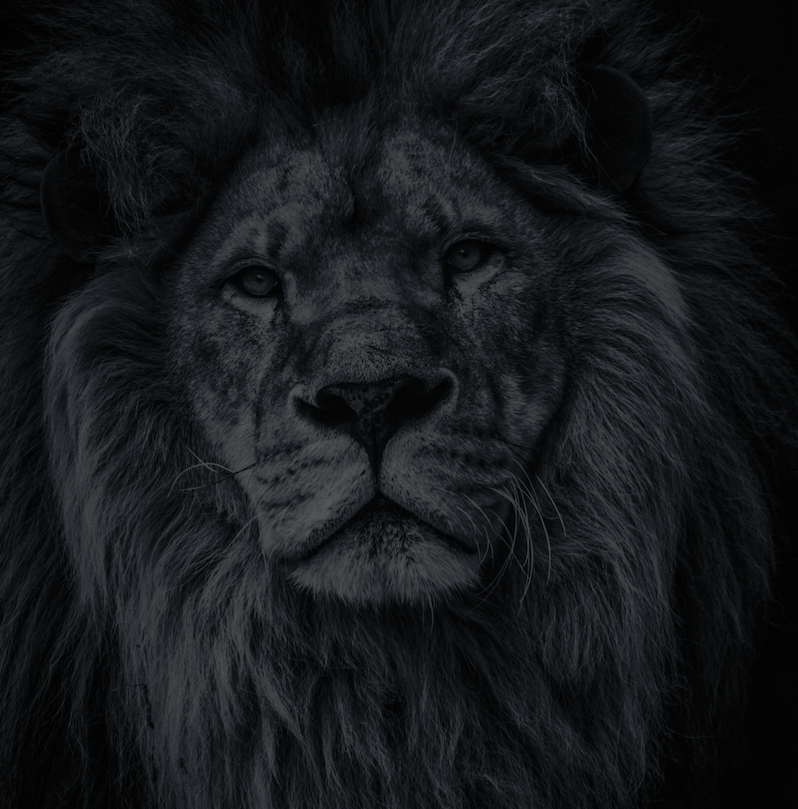 Let's plan your next journey
Ready?
When we say we're there every step of the way, we mean it, literally. From planning the perfect circuit, to private inter-camp transfers on Wilderness Air, and easing you through Customs. We're with you on the ground, at your side, 24-7, from start to finish. Ready to take the road less travelled? Contact our Travel Designers to plan an unforgettable journey.