Head Chef at the brand new DumaTau, Kapeturua Tjetjoo aka Pet, began her journey with us as a trainee at King's Pool in 1999. Her hard work and commitment saw her growing into the talented chef she is today. She is excited about getting involved in DumaTau's new food offering which includes a more sustainable approach to fine-dining and thoughtfully blends elements of Botswana heritage, community and nutrition. With an increase in locally sourced ingredients on offer, as well as a mindful menu, DumaTau guests can expect a wide selection of deeply-flavoured, fresh and appetising plates.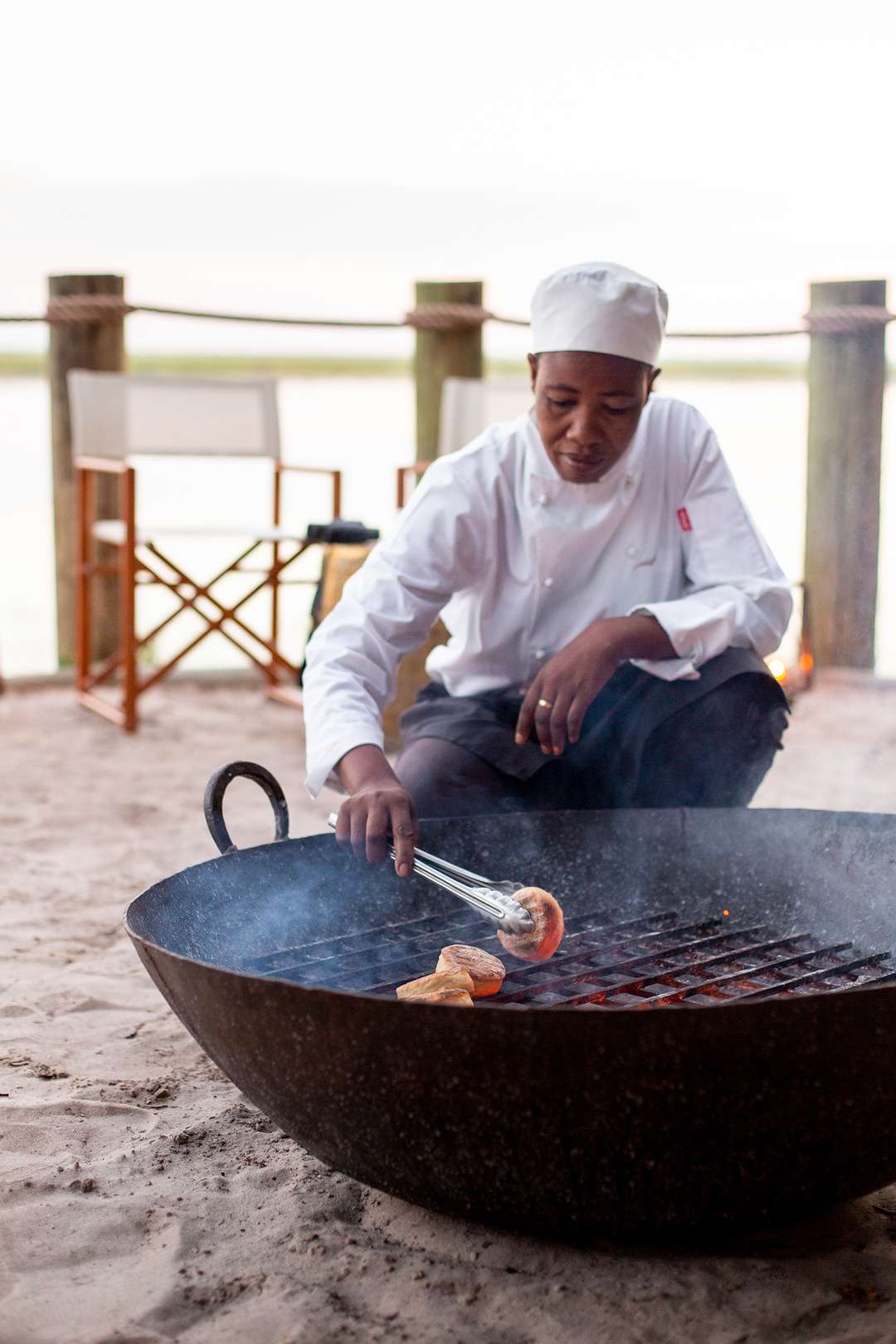 How and when did your journey with Wilderness Safaris begin?
I spoke to Linda Van Rensberg via phone, and sent my CV to her. She loved my CV and offered me a role the very day I met her at the Wilderness Safaris Head Office. I had one day to prepare myself and fly out to camp. That was 24th April 1999.
Tell us about your roles at Wilderness. Where did you start and what is your current/new role?
I started at King's Pool Camp, as an attachment – also known as a Chef Trainee. My current role is Head Chef at the new DumaTau Premier camp.
What inspired you to work with food and be a chef?
My mother inspired me to work as a chef, and to get involved with the food and service industry.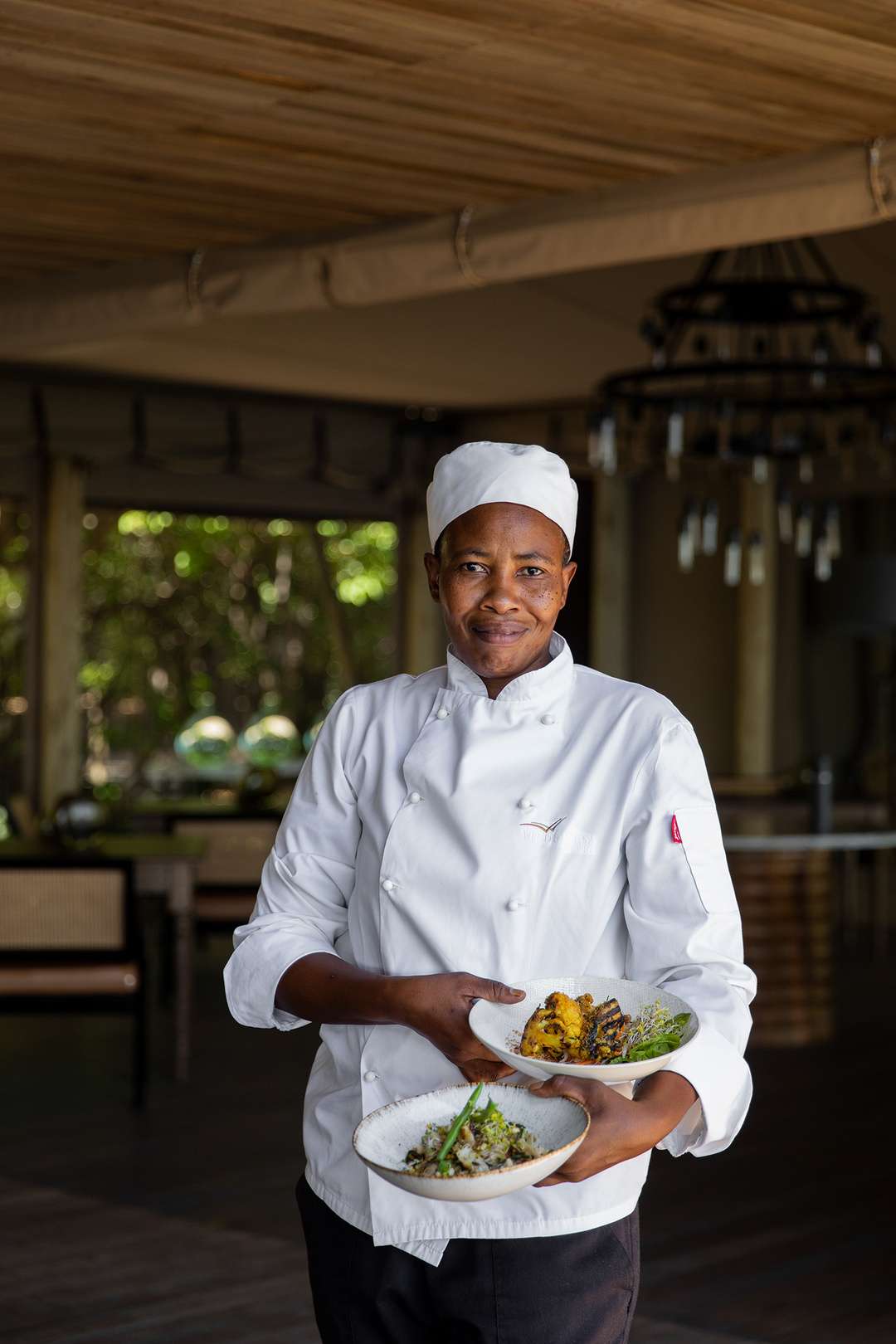 Who has been (or have been) your most inspiring mentor/s on your journey?
The wilderness staff members who have inspired me are Lynn Stanley, who I worked with at King's Pool, Zororo, who was my Food and Beverage Manager at the previous DumaTau Camp, and Anja, who I also worked with at DumaTau.
Why are you excited about working at the new DumaTau?
So much to be excited about… the camp has been upgraded from a Classic camp to a beautiful Premier. I love the location of the camp, especially Osprey Lagoon, which always has an abundance of water.
Where can you see yourself in five years' time?
I would love to see myself as an Executive Chef in a Premier camp for Wilderness Safaris.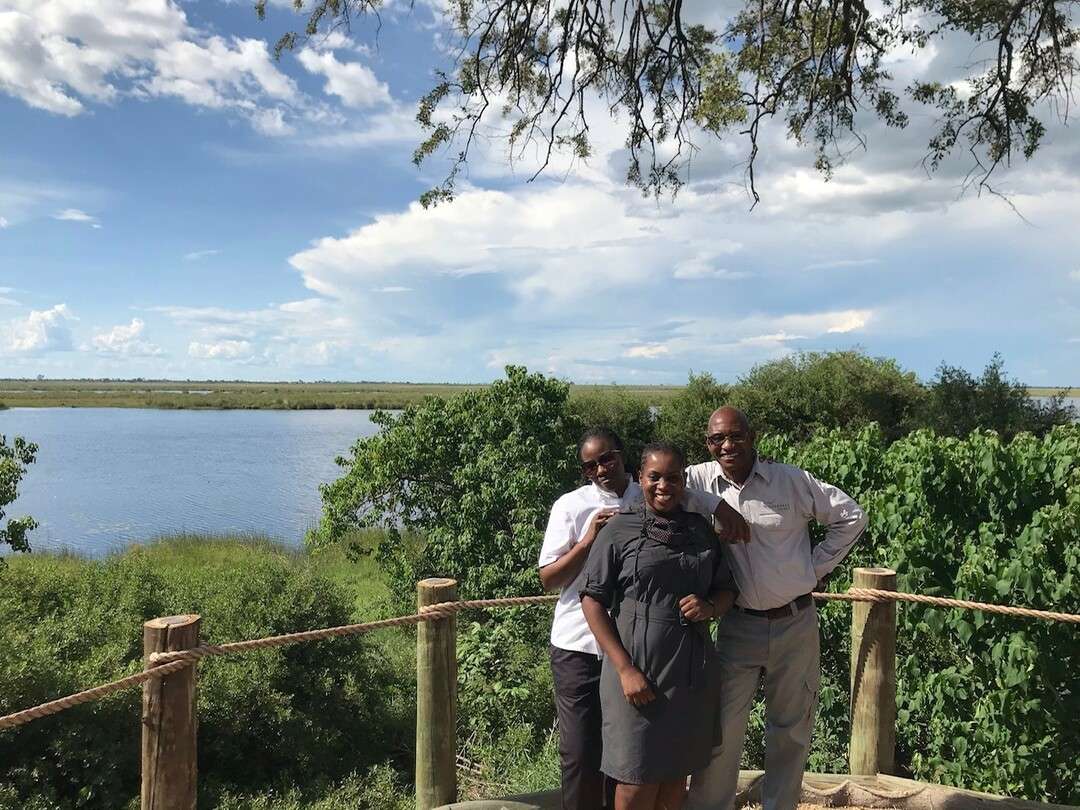 Give us a current run through of "a day in the life of Pet" when guests are in camp?
A typical day for me involves delegating duties to our kitchen team, in terms of food preparation, and checking our fresh and dry stock levels. Making sure our guests are well fed and are enjoying our delicious food.
Tell us a little about your upbringing and where you're from?
I'm from Kareng, a small village 140 km north-west of Maun. I was raised by loving parents and I am one of 10 siblings – 5 boys and 5 girls. We stayed together, with our grandparents, as a loving family. I am the 8th kid of the siblings.
Your schooling and studies?
I completed my JC (Junior Certificate) in 1994. I then attended a course for Hotel and Catering at a Vocational Training Centre, now known as Training Centres.
What have you been up to in the last year, during lockdown?
I spent my year of lockdown working with my family at our cattle post, looking after my cows, goats and horses. It was amazing to care for my animals, as I don't usually have the opportunity to do that activity due to always being at work. I also sold some clothes as another form of income, and started my own vegetable garden. I saved a lot of money, due to picking and growing our own vegetables.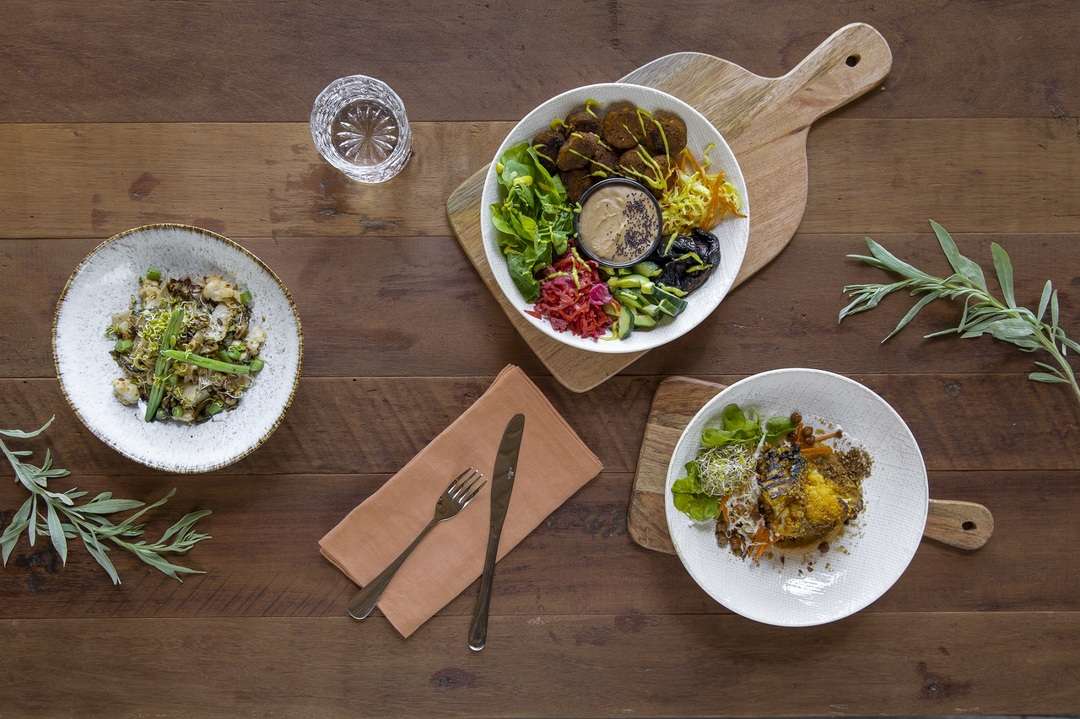 Out of our four values – Fun, Leadership, Respect and Dedication – which of these resonates with you the most and why?
I have two values that resonates with me. Respect and Dedication. The respect I have for my own industry, and the conservation part. I am also dedicated to my role, and staff who I enjoy working with – and they respect my role, as well as me as a person.
Why Wilderness? Why do you enjoy working for Wilderness Safaris?
I love the company, I feel comfortable, it's hard to explain as I love the fact that I am at ease and I have a lot of peace. I have committed my life to empowering myself through the company, and they have always looked after my family and I.
Surprise us with one thing we (probably) don't know about you?
People think I am a fun friendly type of person… but I have wild and naughty side which they don't know about… bwaahahahahaahha (evil laugh)!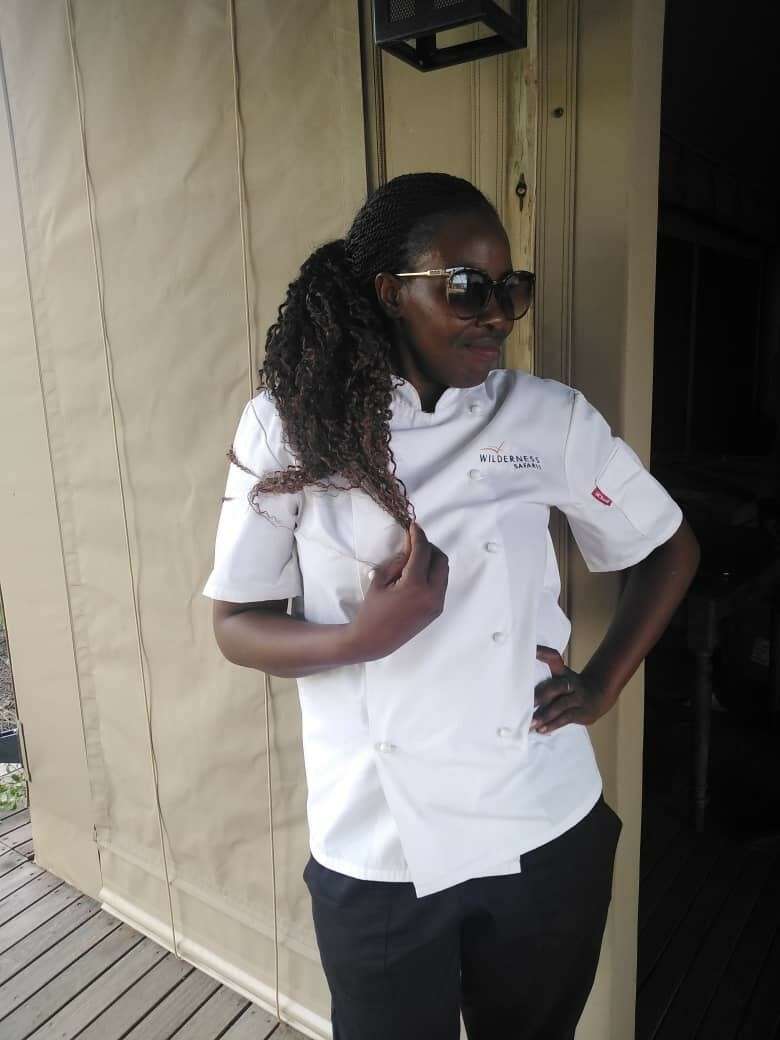 Favourite food?
I love local Batswana food, like seswaa and morogo wa dinawa. I also enjoy madila and papa.
Favourite animal?
I love the mighty lion also known as Tau.
Married, kids?
I am a single mother of four kids, 2 boys and 2 girls.
One thing you love about your culture?
We are unique people. I am a Herero, people love our individuality and as well as our dress sense. They would just love to know a lot about our culture.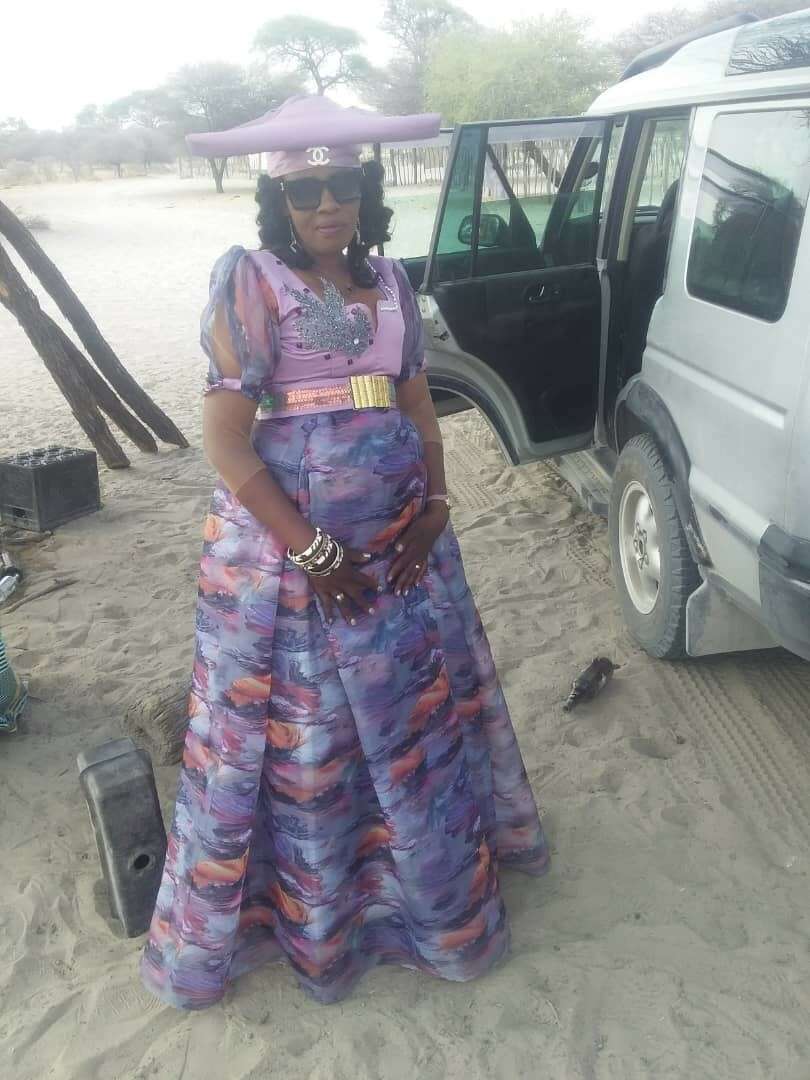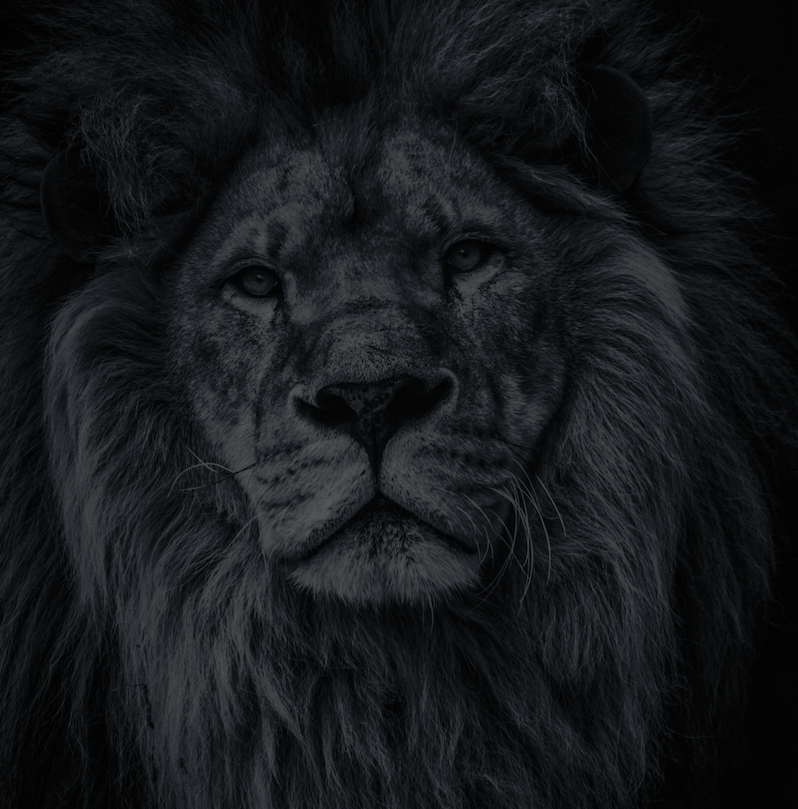 Let's plan your next journey
Ready?
When we say we're there every step of the way, we mean it, literally. From planning the perfect circuit, to private inter-camp transfers on Wilderness Air, and easing you through Customs. We're with you on the ground, at your side, 24-7, from start to finish. Ready to take the road less travelled? Contact our Travel Designers to plan an unforgettable journey.