Avias Ncube began his journey with Wilderness Safaris as a member of the camp's construction team in 2006. His innate leadership skills and dedication to our cause saw him being chosen as a permanent member of our team, working his way up to the incredible camp manager that he is today. We love stories like his, and wanted to find out more…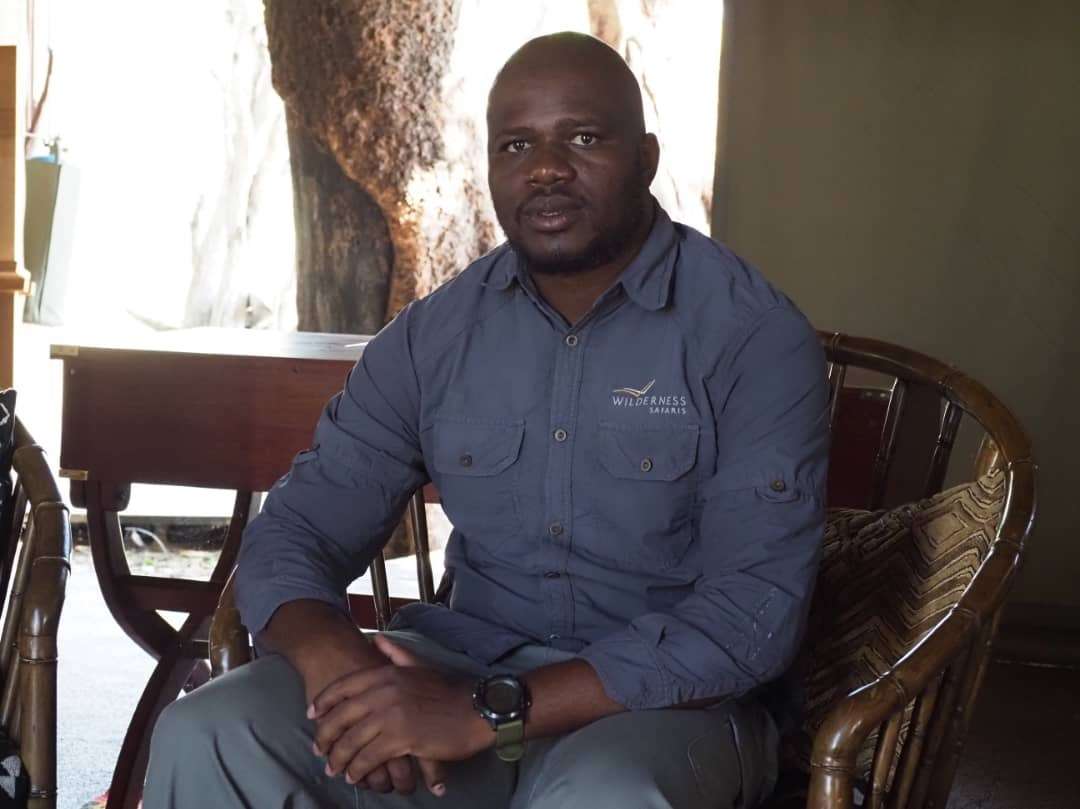 What was your first permanent role with Wilderness Safaris, and how did you work your way up the ranks?
I worked as a waiter for six years before I became a trainee manager/host in 2012. I eventually was promoted to Assistant Camp Manager for Linkwasha in 2018, and then a year later I came back to Davison's as Camp Manager. Throughout my time here I've also been involved with Children in the Wilderness and assisting where I can whenever we held a camp.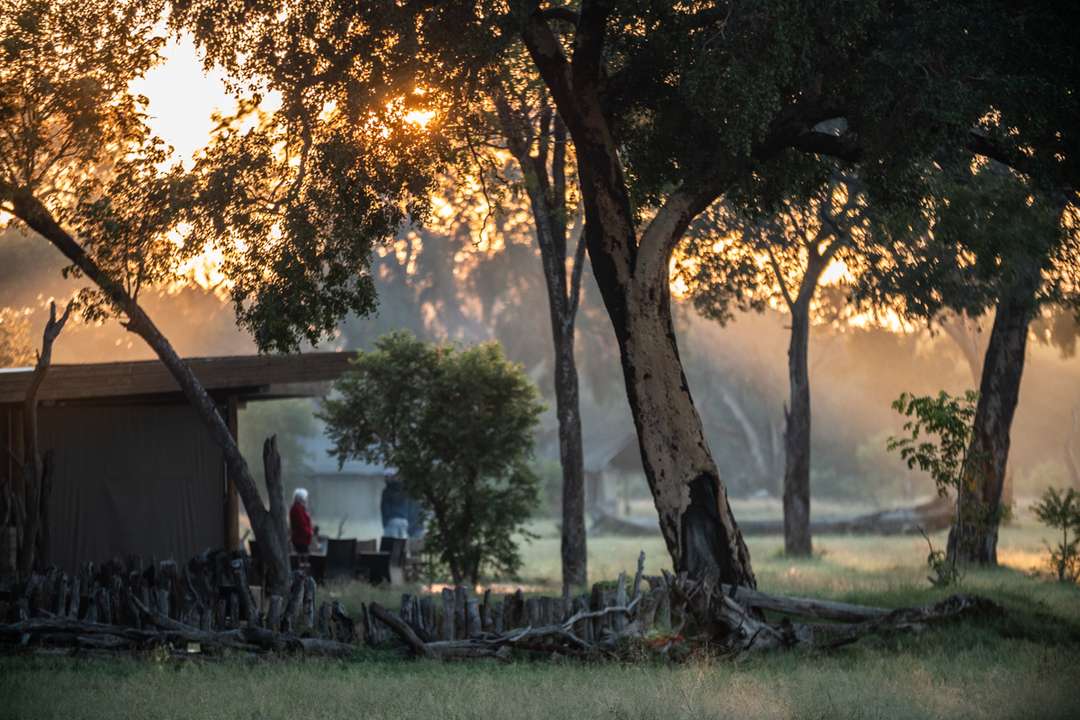 How do you believe you got to where you have today?
I've always been a hard worker and have the ability to stay focussed. I believe my dedication has got me to where I am.
In our current COVID-times, what does this role entail?
These are hard times indeed. As a manager, it is my duty to be sure that the team stays motivated and no passion is lost between us. There is definitely a light at the end of the tunnel, and it is important for us to come out of this pandemic swinging, and remain the strong team we have always been. This is achieved through regular check-ins with the staff, and keeping busy by maintaining the infrastructure and learning more about management and each other. Sadly COVID has hit us hard; however, we are surviving and our camps are still standing, thanks to Wilderness Safaris.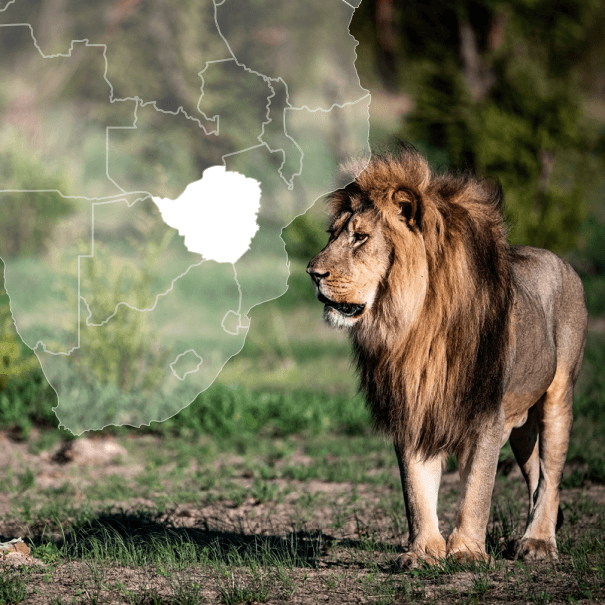 Tell us a bit about where you grew up, your schooling and what made you want to be part of the tourism industry
I was born, bred and educated just 22 km outside Bulawayo, and a few minutes away from an animal orphanage called Chipangali. My love for animals was groomed here, through seeing the animals and seeing the joy it brought to the people who visited them. Thus my love for tourism was born.
What do you enjoy most about working at Wilderness Safaris?
My journey with Wilderness Safaris opened my eyes to the fact that not only animals are important, but overall conservation is needed for their long-term survival. Wilderness has been an imperative tool in showing me the importance of that, but above all, it has allowed me to meet people from all walks of life. As we say "Our journeys changes lives", and for sure it does, human lives and animal lives. The guests depart from our camps with a different perspective, and having learnt a lot. Community projects have further changed many lives.
If you could choose any destination to lockdown in, where would it be? And who with?
It would have to be at Ruckomechi with my family. The scenery there is amazing, mountains across the river and the mighty Zambezi in front of camp.
What are you most looking forward to when we get back to "normal"?
To host our guests and have wonderful and diverse conversations around the fire. And afford our guests a great experience that they will take back home and treasure as memories forever. I can't wait for that!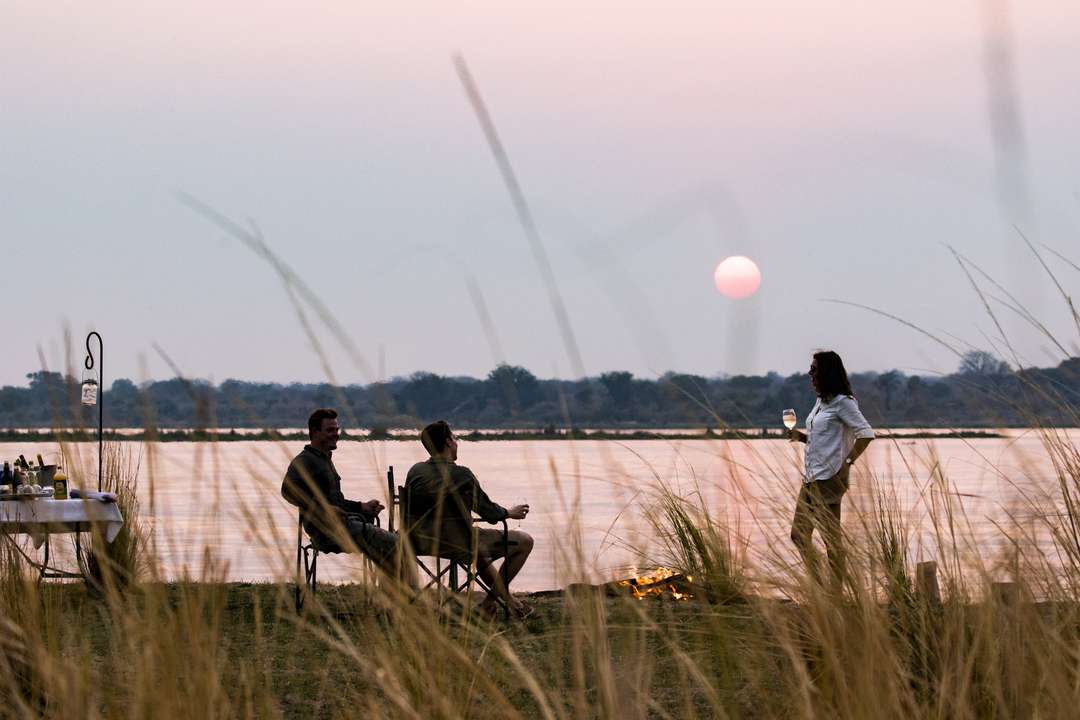 Out of our four values – Fun, Leadership, Respect and Dedication – which of these resonates with you the most, and why?
Dedication: without dedication I guess we would not be where we are today. Working with communities as well as conserving with dedication.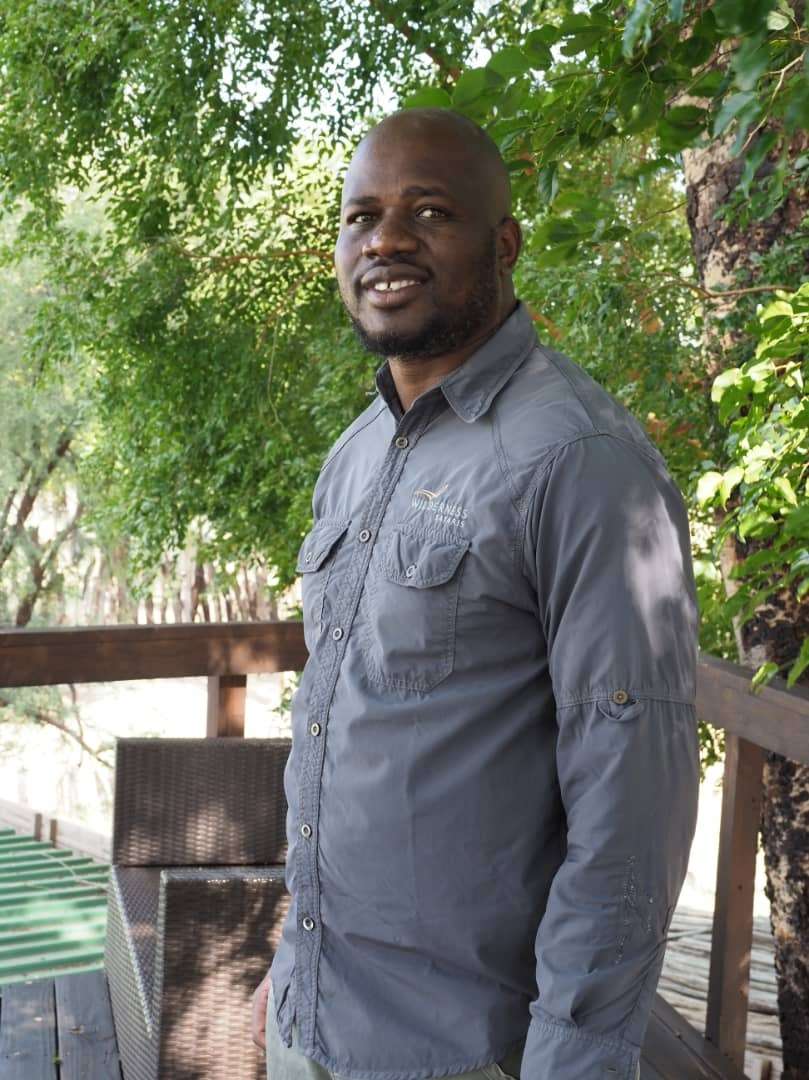 Any Wilderness adventure or story that got your heart beating a little faster than usual?
When I first saw a lion close to the vehicle… the lion had a kill close to camp and we drove there to see it. The lion looked at us, but I felt the lion was looking at me alone not the other guys. Fortunately enough the lion was Cecil, the most gentle and famous lion that I have ever seen.
Surprise us with one thing we (probably) don't know about you?
I am terrified about being underwater, I can't even swim.
One thing you cannot resist?
Watching football.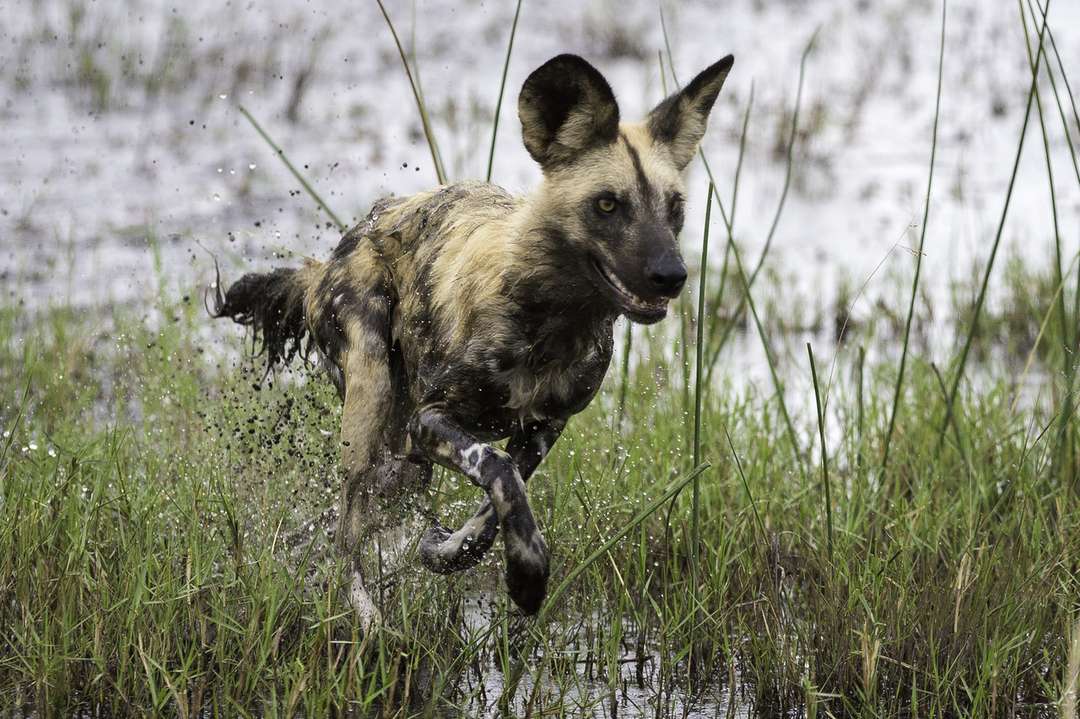 Favourite animal?
Painted dogs (African wild dogs)! They work as a team, are extremely determined and dedicated when hunting for food and are very social.'
If you could swop personas with anyone in the world, just for a day, who would you choose to be, and why?
Paul Pogba, the football player – because football is my favourite sport. The way he plays is unique; also the projects he is doing in West Africa in helping communities with water is inspiring.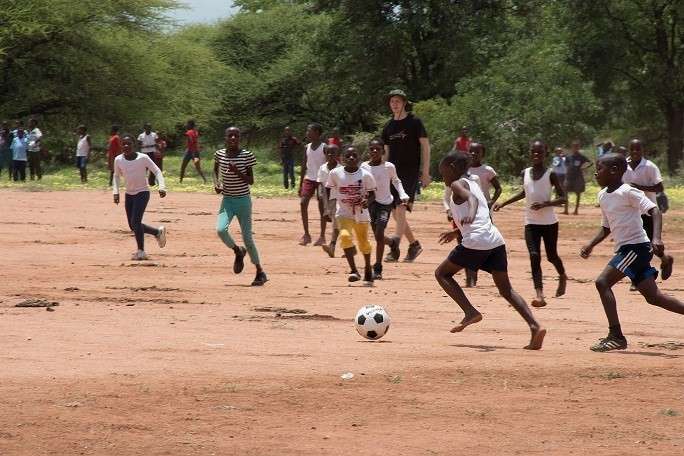 Married, kids?
Yes I am married to a beautiful woman and we are blessed with a handsome son and a beautiful daughter.
What advice would you give your 20-year-old self, knowing what you know now?
Work hard, be dedicated and stay focused; also believe in yourself, no matter where you are in life.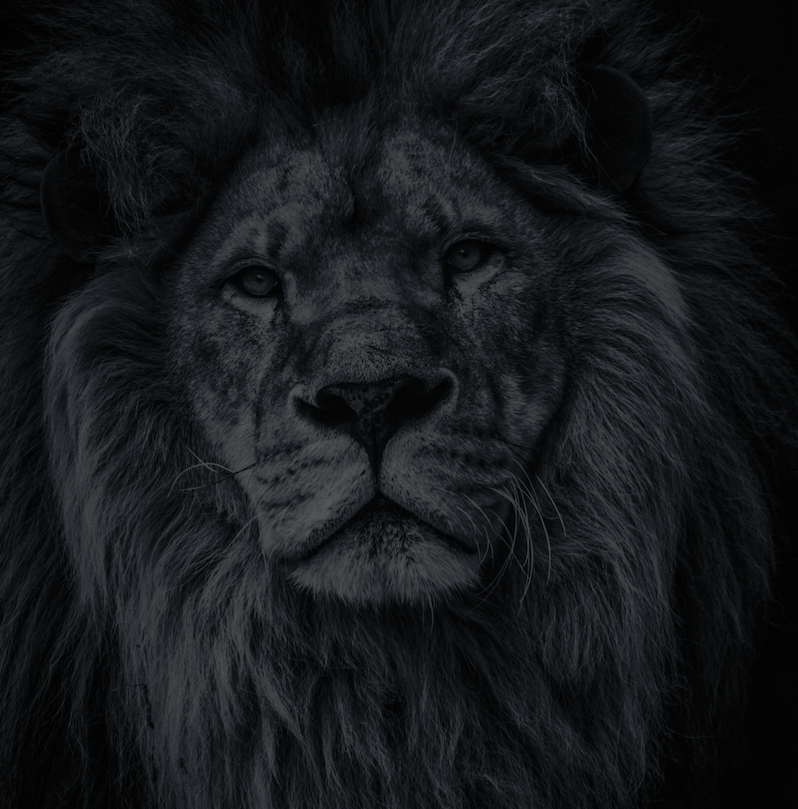 Let's plan your next journey
Ready?
When we say we're there every step of the way, we mean it, literally. From planning the perfect circuit, to private inter-camp transfers on Wilderness Air, and easing you through Customs. We're with you on the ground, at your side, 24-7, from start to finish. Ready to take the road less travelled? Contact our Travel Designers to plan an unforgettable journey.