Flying in a small bush plane over spectacular wilderness, with wildlife gathering or galloping below, is one of the greatest safari thrills. For 30 years our aviation partner, Wilderness Air, has been transporting our guests, enhancing their journeys, as well as ferrying staff and delivering supplies. Since its modest inception as Sefofane in 1991 – operating with just one aircraft servicing two camps in Botswana's Okavango Delta – Wilderness Air has expanded to Namibia, Zambia, and Zimbabwe. It has gained a reputation for steadfast operations and excellent guest service, respected for its varied fleet of light aircraft suited to land on dirt airstrips in remote areas and for its team of passionate, professional pilots dedicated to guests' safety, comfort, and satisfaction.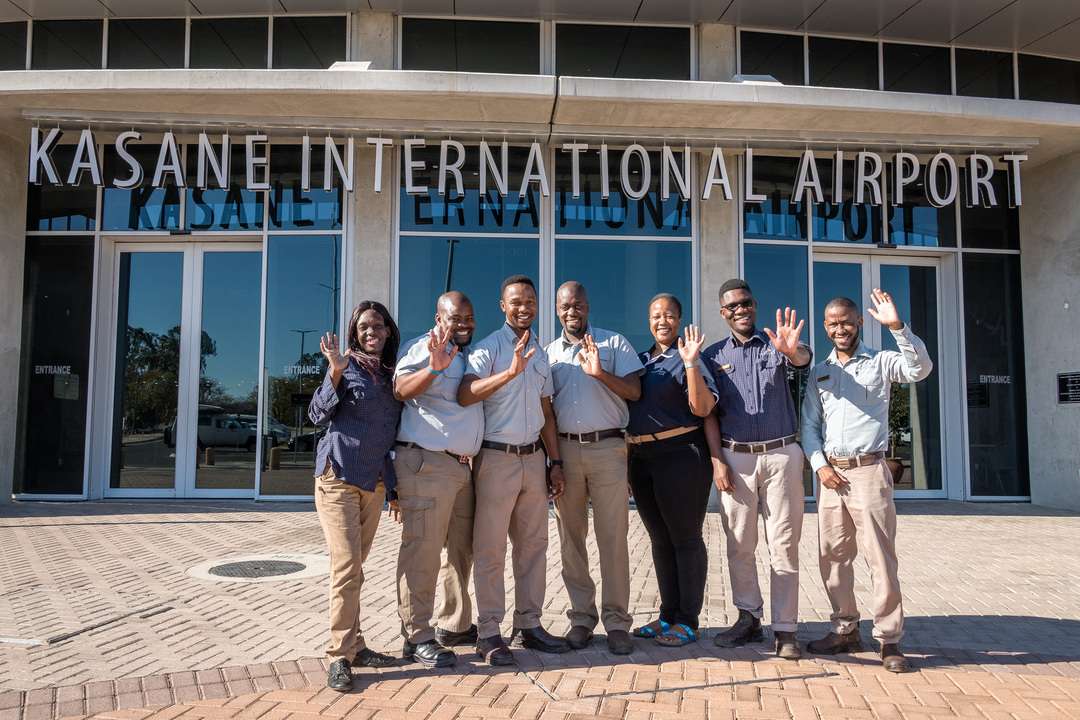 More than just a connection, today Wilderness Air flies carefully orchestrated circuits, allowing you, for instance, a morning's dreamy mokoro ride in the Delta followed by an adventurous afternoon game drive in Zimbabwe's Hwange or Zambia's Kafue National Park. By optimising each aircraft's movements, Wilderness Air reduces your waiting time for connecting flights, as well as its carbon footprint. To celebrate Wilderness Air's three decades, we asked the Wilderness Air Teams to share some of the company's highlights over the years:
1991:
Flying just one Cessna C206, Sefofane is established as a partnership between Wilderness and Neil and Suzy Lumsden to supply reliable, safe, and professional air transport to guests and staff. The company initially operates out of Mombo Camp, Okavango Delta, Botswana.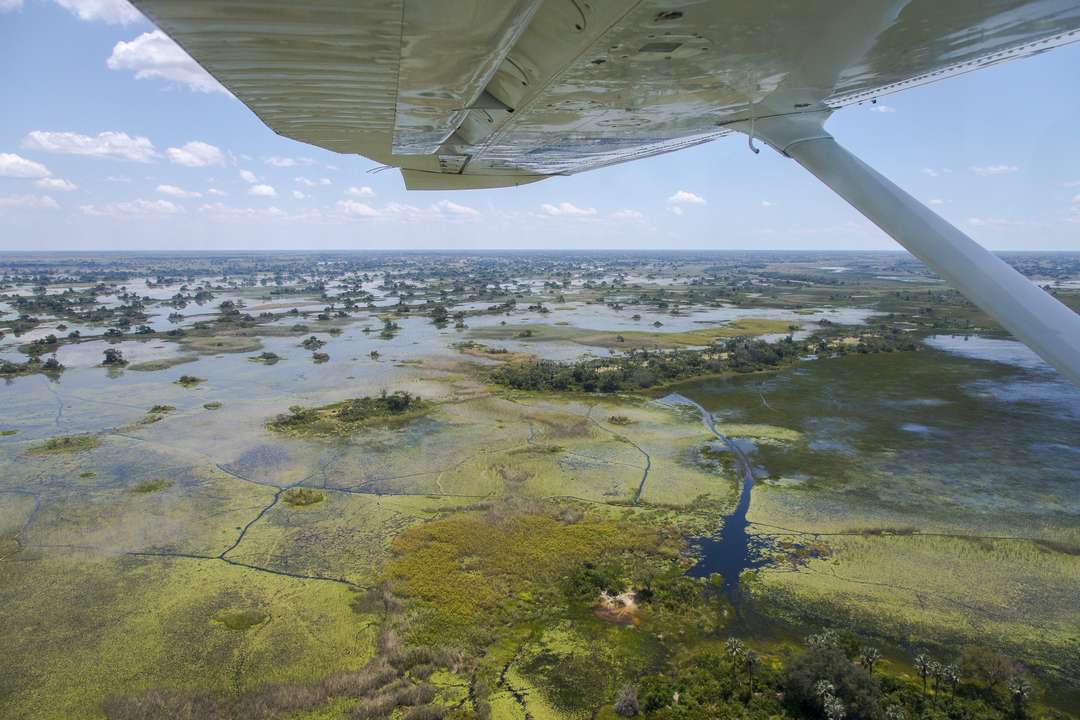 1993:
Sefofane moves to Maun, Botswana, to operate from the old Wilderness offices and stays there when Wilderness Safaris moves to its existing premises. The company starts operating a variety of light aircraft, including two C206s, a C210, a C176, and two Britten Norman Islanders, as well as leasing a C208B Grand Caravan from Ngami Air, a charter operator based in Maun. Sefofane also moves away from fully charter-based flights and starts offering seat rates to Wilderness.
- Sefofane Operations Manager at the time, Motswana Barbara Braithwaite, is assisted in hour-building on non-commercial empty flight legs towards obtaining her commercial licence, and becomes the company's first female pilot; she later goes on to serve the company as Chief Pilot in Namibia, Chief Pilot in Botswana, and General Manager and Chief Pilot in Zambia.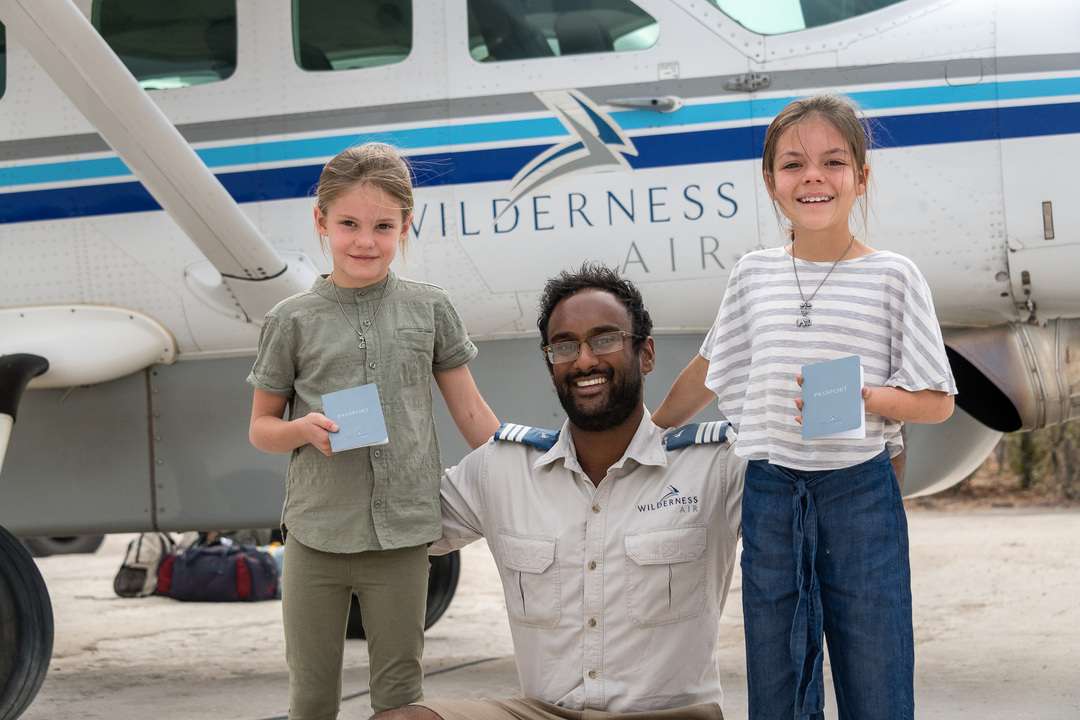 1996:
Sefofane opens a branch in Malawi to supply the two camps there managed by Wilderness. This branch operates for four years, closing when Wilderness ends its contract with those lodges.
1997:
Sefofane purchases Northern Air Maintenance to have aircraft maintenance under its control, moving into the hangar at Maun International Airport where the existing offices are still located.
1998:
Ray Rothlisburger (Botswana Chief Pilot) moves to Windhoek to open Sefofane Namibia, using C210s and operating out of the Wilderness offices there, where they remain to this day.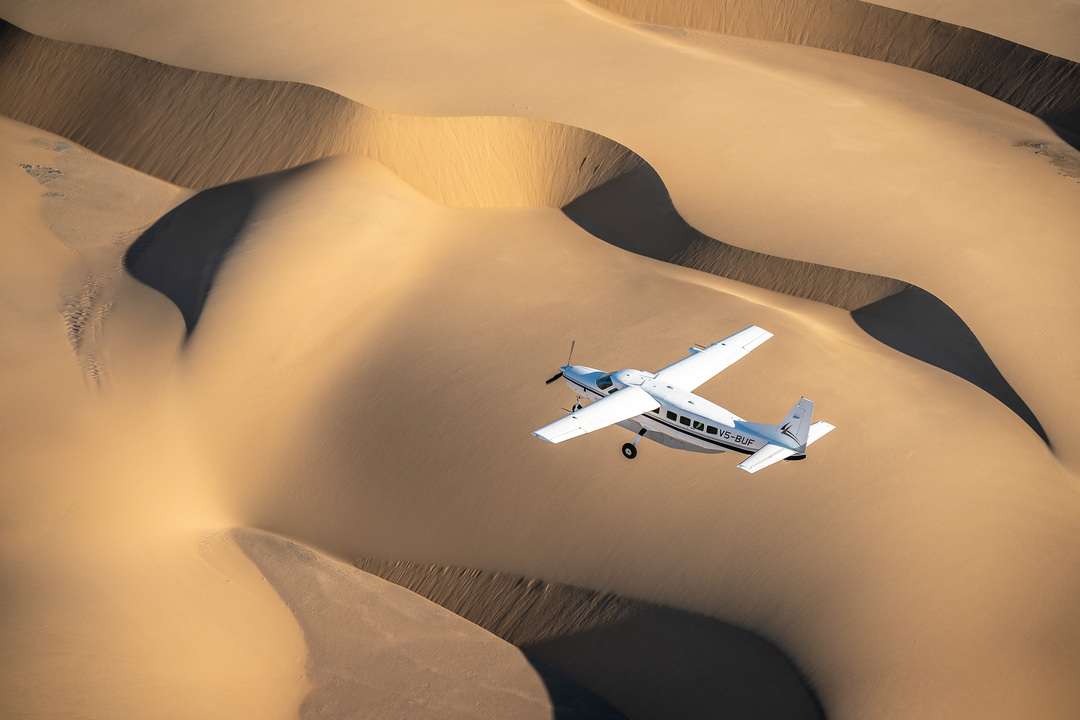 - Sefofane General Manager Ian Hardy moves to Harare to open Sefofane Zimbabwe, taking two C206s from Botswana to start up. After a year they start operating out of Wilderness' office at Victoria Falls, where they still operate from, having expanded their aircraft fleet to three C206s and one C182.
2000:
The first three C208B Grand Caravans are purchased from the United States and ferried across the Atlantic into Maun by Sefofane pilots, one being Barbara Braithwaite.
2001:
Through Sefofane and Children in the Wilderness (CITW), our non-profit partner teaching leadership skills and conservation education to disadvantaged children in the rural areas where we operate, the first flights are offered to some of these children in communities around the Okavango Delta. Flying for the first time, many have never even seen an aircraft, and run and hide in the bush initially as the aircraft lands , before experiencing the wonder of flight themselves.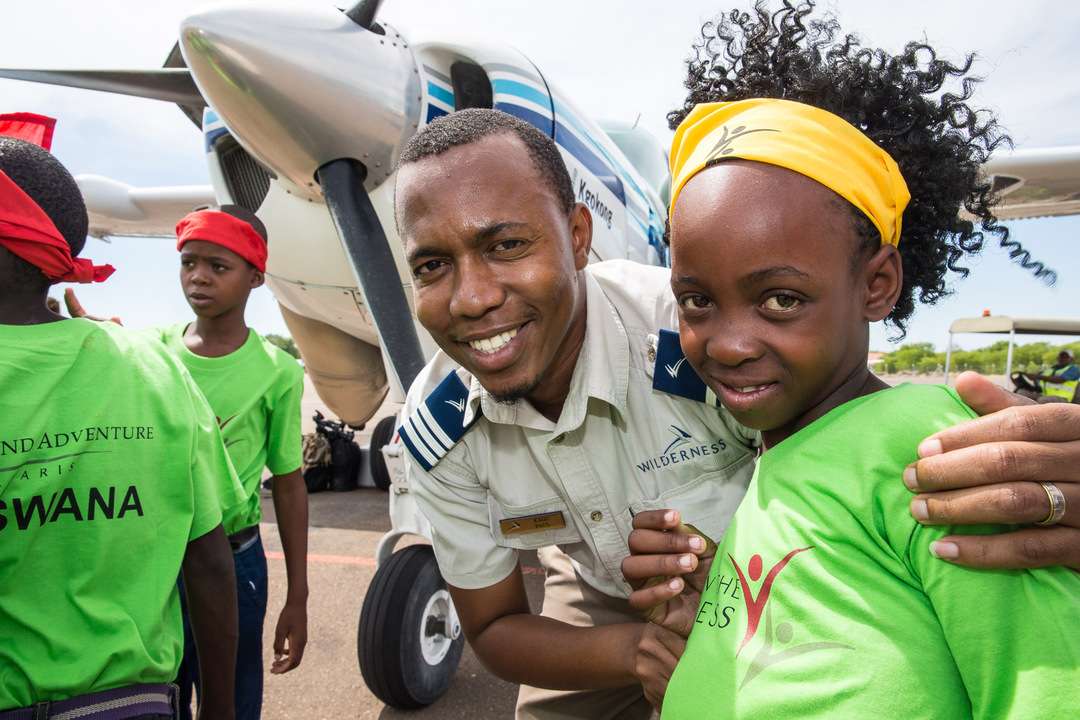 2002:
Sefofane South Africa is started at Lanseria by Mike Brinkcate, another Botswana Chief Pilot, operating PC12s, a C208, and several twin piston aircraft. They become one of the first companies to offer the Cessna Mustang jet for charter in South Africa.
2005:
Northern Air Maintenance receives Zimbabwean Civil Aviation Maintenance approval to assist and offer all maintenance activities and support our Zimbabwean operations.
2006:
Sefofane Flight Training Centre is registered with the Civil Aviation Authority of Botswana as the first flight school in Northern Botswana. The aim is to train up Motswana pilots in the Okavango Delta so that they are completely Delta-trained by the time they receive their commercial licence. Boss Masala (Wilderness Air's current 'meet and greet' supervisor) is given the opportunity to do his Private Pilot's Licence with the Centre.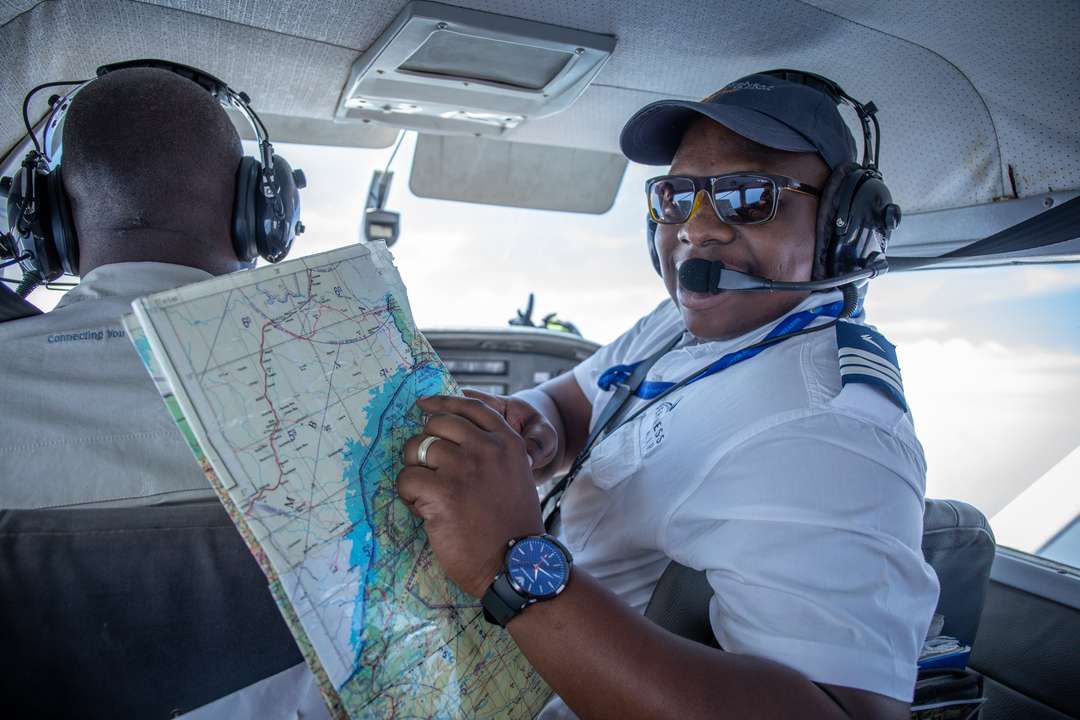 2007:
Sefofane Zambia opens its doors out of offices in Lusaka, with a small office at the airport, to service Wilderness' camps in Kafue and South Luangwa National Parks. Aircraft operated are a Cessna 310 and Cessna 210s, progressing in later years to the C208B.
- The first diesel-powered C172 is operated in Maun, using the Thielert engine, in an attempt to move away from Avgas engines using lead for lubrication. A plan to replace all C206 engines with Thielert's 4 H Model 206s is thwarted when Thielert goes out of business.
- Northern Air Maintenance gets additional South African, Namibian, and Zambian Civil Aviation Maintenance approval to support our regional operations with aircraft maintenance.
2008:
Wilderness Air Namibia fleet has expanded to twelve owned and leased C210s and four C208Bs.
2009:
Sefofane signs a contract with the United Nations World Food Program (UNWFP) to provide a C208B Grand Caravan for humanitarian aid work in the Sudan. After a few tours, the Grand Caravan is required back in Botswana as tourism is on the rise.
- Sefofane purchases Okavango Helicopters and bases a helicopter and pilot at Wilderness Safaris Vumbura Plains Camp in the Delta.
- Airport lounges open at the Windhoek International Airport for the exclusive use of Wilderness' guests.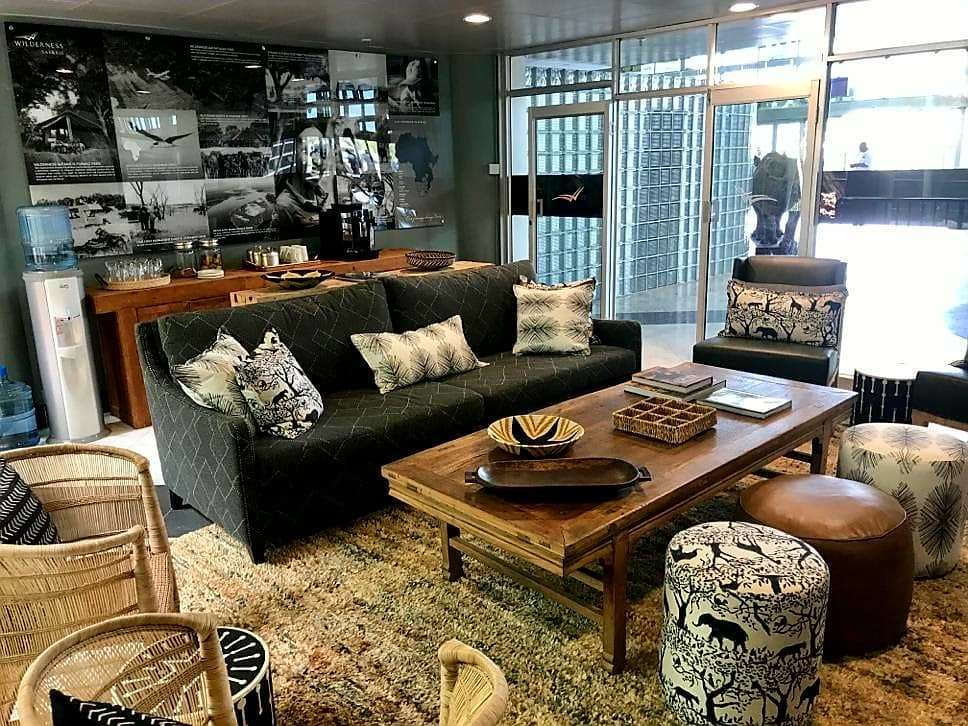 2011:
On Sefofane's 21st birthday, new branding comes into effect, as well as the name change to Wilderness Air. Flight circuits are introduced, first in Botswana then Namibia and Zimbabwe, to streamline the flight routes, give guests specific times to work on for arrivals and departures, and cut down on flying time and thus our carbon footprint.
- Wilderness Air Zimbabwe's first C208B is registered in Zimbabwe and starts operating the flying circuit.
2012:
Northern Air Maintenance receives Cessna accreditation for its maintenance facility in Maun.
2013:
Northern Air Maintenance opens a Line Maintenance facility based at Victoria Falls International Airport to support the Wilderness Air Zimbabwe business.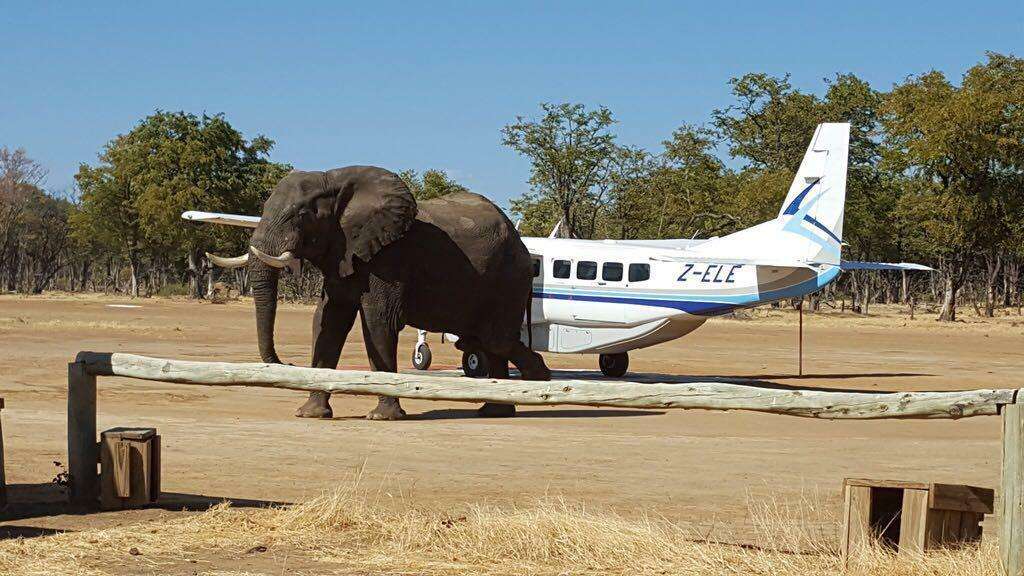 2014:
Wilderness Air purchases four Australian Airvans, or Gippsland Aeronautics GA8s, in an attempt to upgrade from C206s, which are ageing and no longer manufactured. The Airvans have the advantage of easier access and improved visibility.
2016:
Wilderness Air celebrates Botswana's 50th Anniversary at the Gaborone Air Show on Saturday, 24 September, offering 39 children from underprivileged homes the opportunity to enjoy a short flight over Gaborone. Subscribing to the same sustainability values as Wilderness', Wilderness Air demonstrates its ongoing commitment to making a difference in local communities, including introducing children to the joys of flying.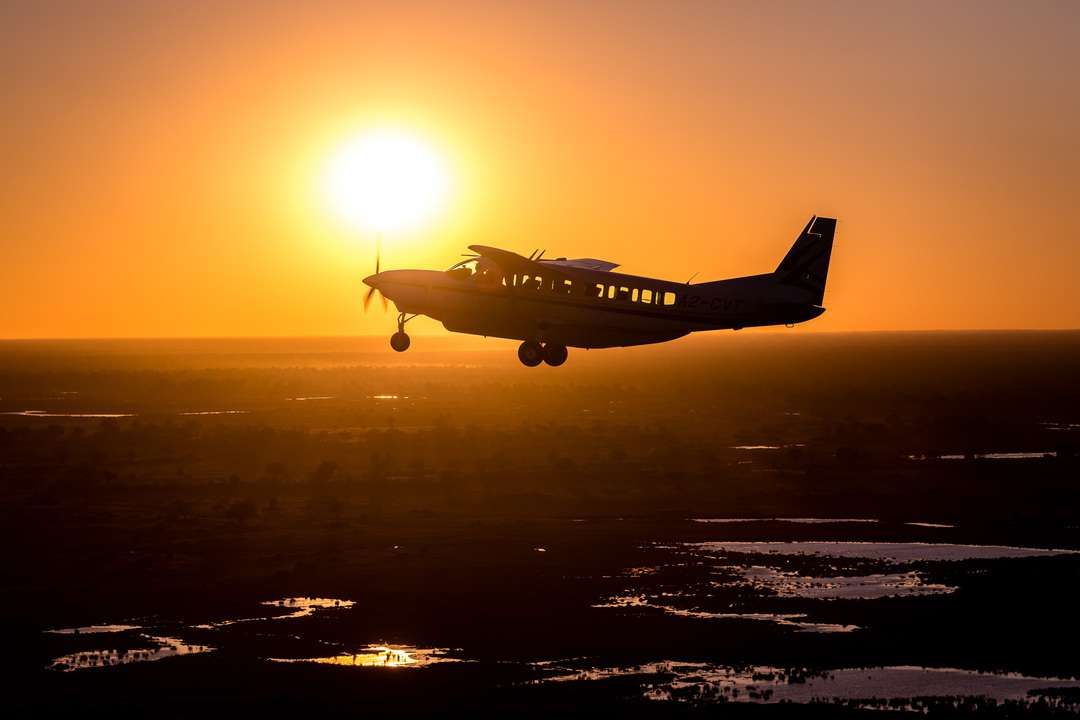 - Wilderness Air Namibia leases in four F406 twin turbine aircraft, with speed and guest comfort as the driving force for the flying circuit servicing Wilderness' Namibian camps.
2017:
Wilderness Air receives the Institute of Risk Management of Southern Africa (IRMSA) Award in the Transport and Logistics category. The award recognises Wilderness Air for its efforts in leading safety management systems and strategies in aviation. Our Wilderness Air teams embrace an ever-developing safety culture of which we are extremely proud, including an ongoing focus on safety reporting, with the ultimate objective of identifying hazards before they become incidents.
- Wilderness Air Zimbabwe's second C208B is registered in Zimbabwe and added to the existing fleet of one C208B and three C206s.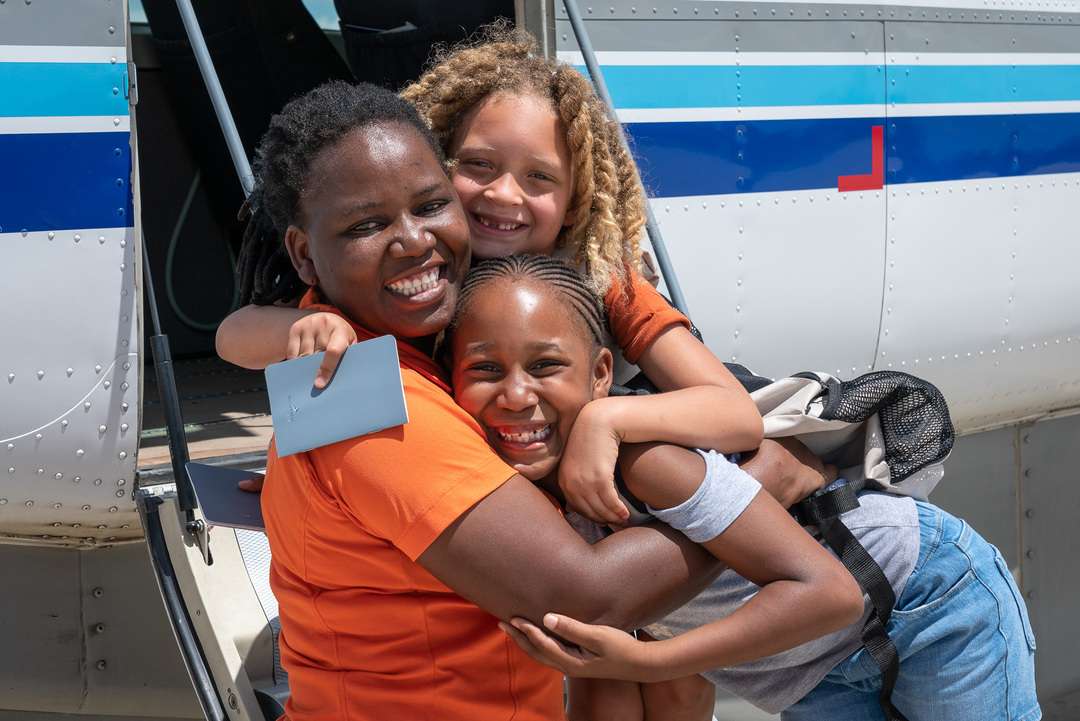 2018:
Wilderness Air Botswana decides to retire the C206s and Airvans and use only their fleet of 12 C208B Grand Caravans for guest transport, guaranteeing our guests improved comfort, speed, and reliability. These large, air-conditioned aircraft are perfectly suited to our operation and to the airstrips found in the remote locations where we operate. The Cessna Grand Caravan was designed to be simple, rugged, and reliable and thus, for Wilderness Air, it proves to be the best passenger-carrying 'bush' aircraft in our fleet, for sectors from 20 to 300 km. Large wheels, a very efficient wing, and a powerful engine enable the C208B to operate from all the bush airstrips we service, while the spacious air-conditioned cabin and unrestricted views make the Caravan popular with passengers. The full-length underslung cargo pod gives the Caravan an adequate luggage-carrying capacity.
- Wilderness Air receives the Institute of Risk Management of Southern Africa (IRMSA) Award in the Transport and Logistics category for the second year running.
- Northern Air Maintenance opens a new satellite maintenance base and builds a hangar at the Kasane International Airport to better support the Zimbabwe, Zambian, and Botswana business.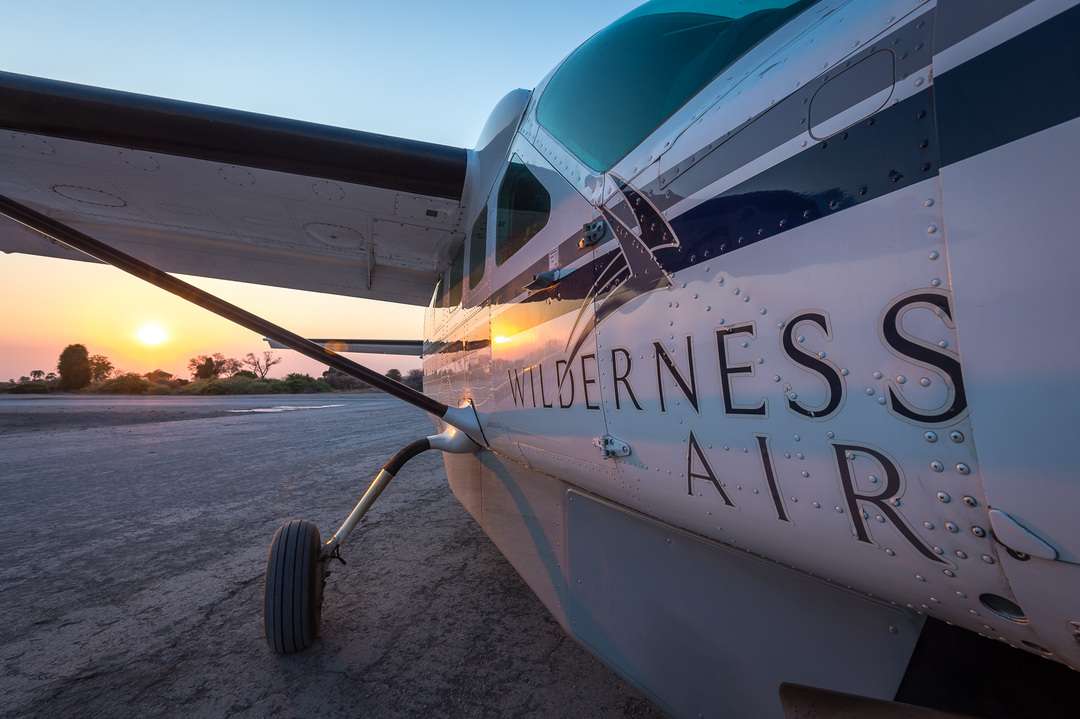 2019:
Three Motswana operations staff – Gomotsang Yanaro, Thuto Mmolai, and Othile Nthebula
– are trained in dispatch in accordance with the Civil Aviation Authority Botswana regulations, giving them internationally recognised dispatchers' licences.
- Airport lounges open at the Wilderness Air offices in Maun and Kasane International Airport exclusively for the use of Wilderness Safaris' guests.
- Wilderness Air launches a 'fly for free' offer for guests: full-paying guests booking a minimum of six nights receive three complimentary flights, and guests booking a minimum of eight nights receive four complimentary flights during their trip.
2020:
Another Wilderness Air Lounge joins the portfolio when it opens at the new Victoria Falls Airport in Zimbabwe.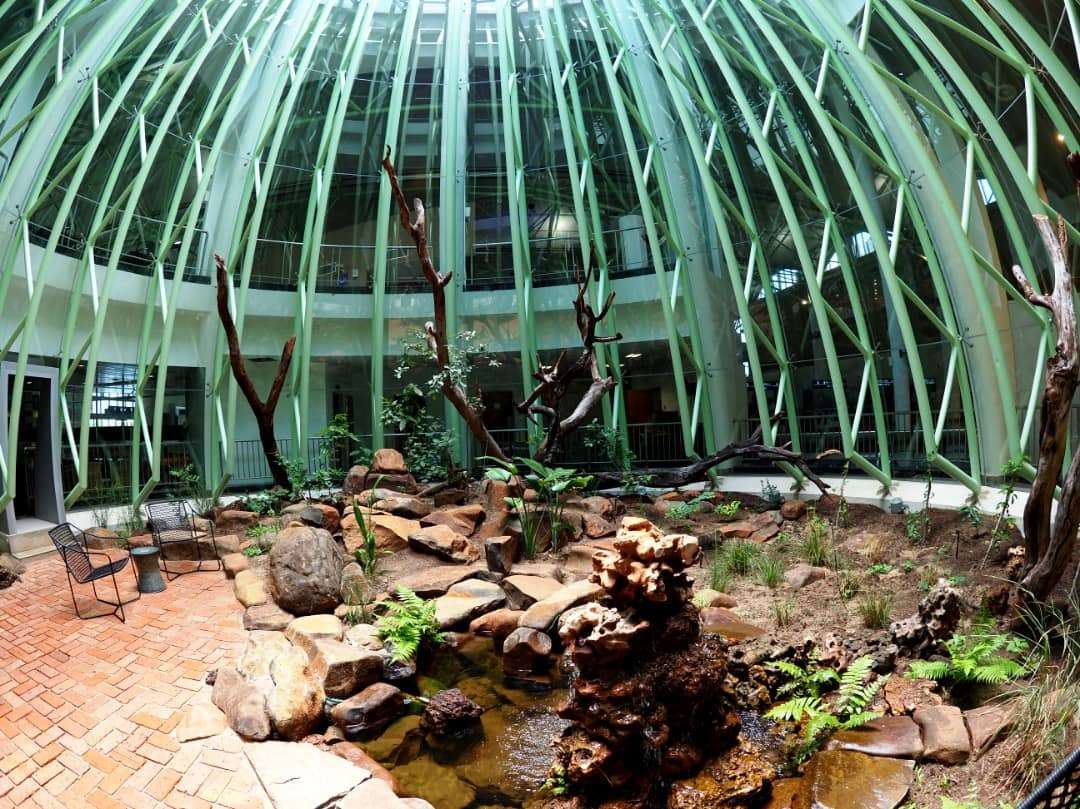 2020/2021:
COVID-19 lockdown starts, and the pandemic continues. During its peak, Wilderness Air supplies Wilderness' camps' skeleton staff and caretakers with freight on a monthly basis. Wilderness Air also assists with the donation of food hampers and deliveries of essential supplies to our community partners in remote areas of the Delta, as well as helping with vaccinations of camp staff wishing to be vaccinated.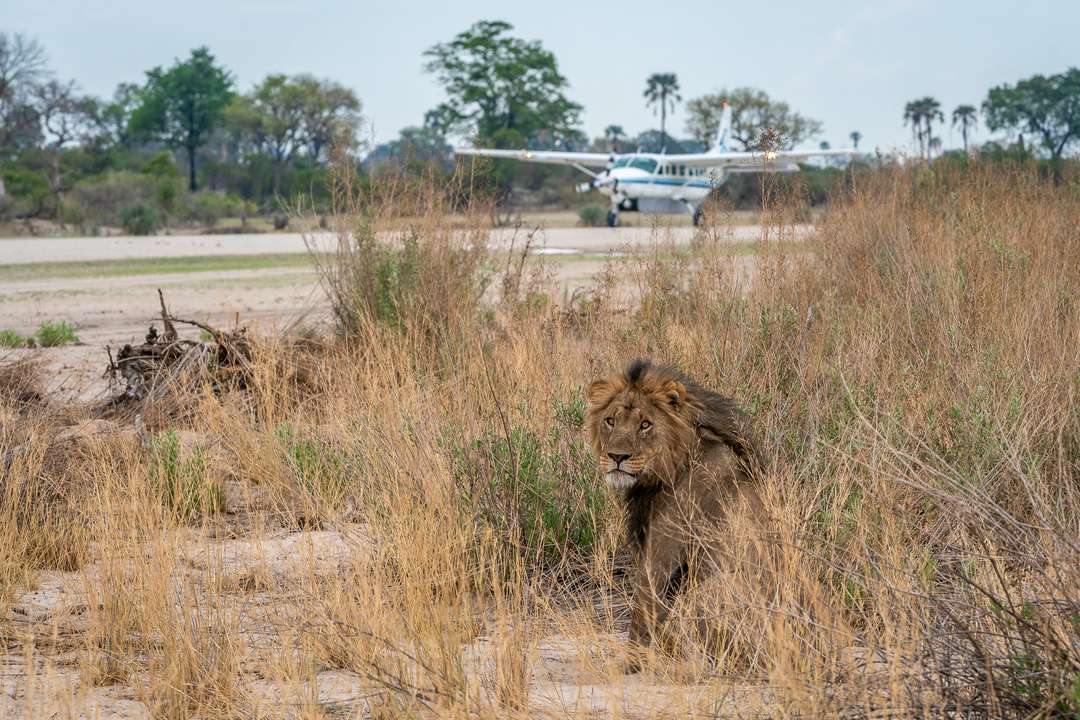 - While Hosea Kutako International Airport in Windhoek goes through a rebuild/refurb, Wilderness Air Namibia reopens its new airport lounge, offering further exclusivity to Wilderness' guests.
- Wilderness Air continues to assist with supply delivery as needed. And as tourism starts to recuperate, we're all delighted to be flying guests to the Wilderness camps once more.
Written by Melissa Siebert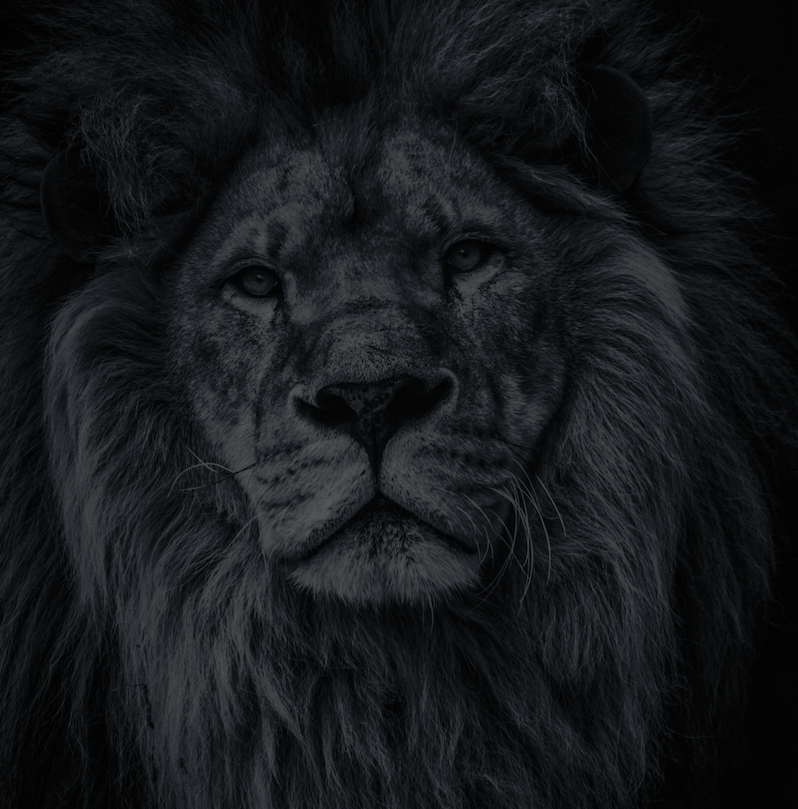 Let's plan your next journey
Ready?
When we say we're there every step of the way, we mean it, literally. From planning the perfect circuit, to private inter-camp transfers on Wilderness Air, and easing you through Customs. We're with you on the ground, at your side, 24-7, from start to finish. Ready to take the road less travelled? Contact our Travel Designers to plan an unforgettable journey.