Indelible memories of Africa are easily made – especially when your family travels together, and takes home stories that may be told for generations. When you step into unparalleled adventure, but still have time and space to reconnect with yourself, your loved ones, and nature in untamed wilderness. When everyone in your clan can disconnect from the frenzy of 'normal life', unplug from the electronics, and ground themselves in the breathtakingly beautiful continent where all of us were 'born'.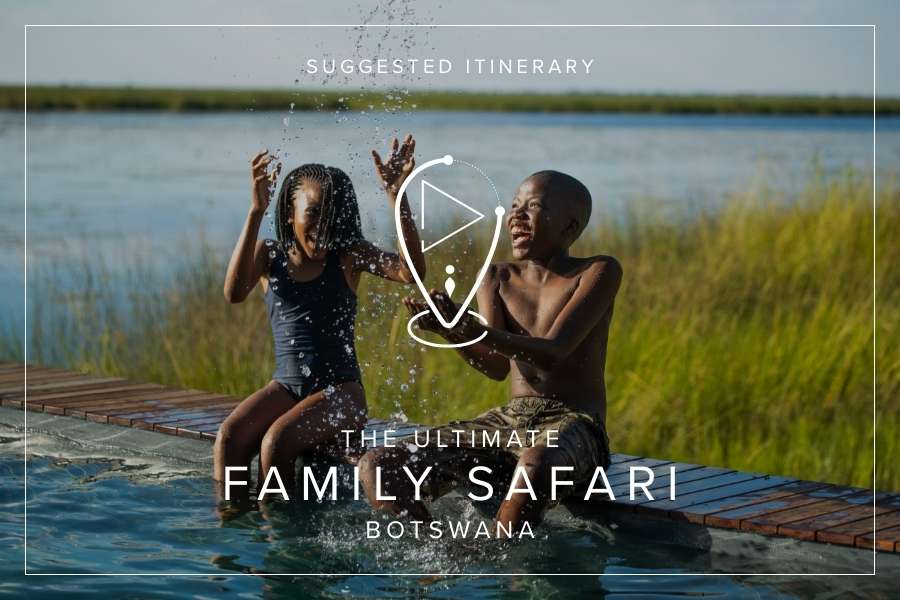 Botswana, where Wilderness was founded nearly 40 years ago, offers an iconic safari experience, with enough diverse wonders to wow everyone. A UNESCO World Heritage Site, its Okavango Delta is a labyrinth of pure waters descending from the Angolan highlands to the Kalahari Desert, a waterworld rich with game and stunning landscapes. To the Delta's north lies the Linyanti Wildlife Reserve, one of Africa's wildest areas and home to wildlife corridors critical to various species' conservation.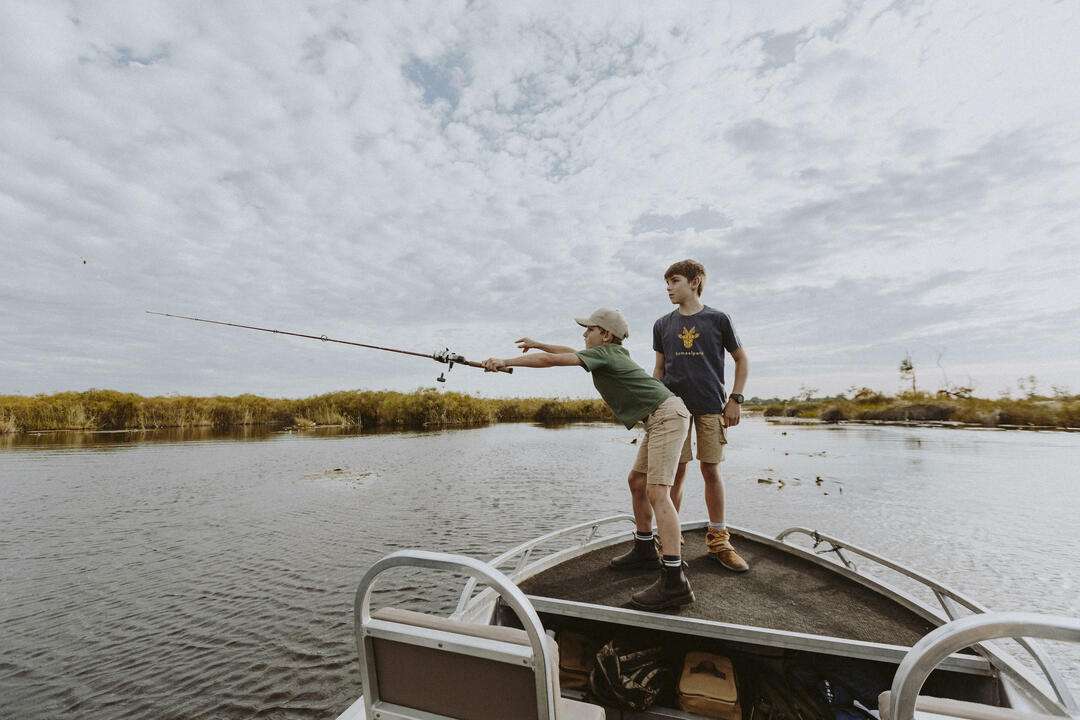 On our 9-night curated family adventure, experience the best of both wildernesses. In your private game vehicle, move seamlessly between land and water for some of the continent's most thrilling wildlife encounters. Watch your young ones marvel at the wild and all its creatures; raise their awareness of our role as guardians of the planet. Stay in supreme comfort at three of our most lovely, luxurious camps: Vumbura Plains and Little Mombo in the Delta, Little DumaTau in the Linyanti. Cherish precious family time in the privacy of your suite, or even better – in the case of Little Mombo or Little DumaTau – book the entire camp.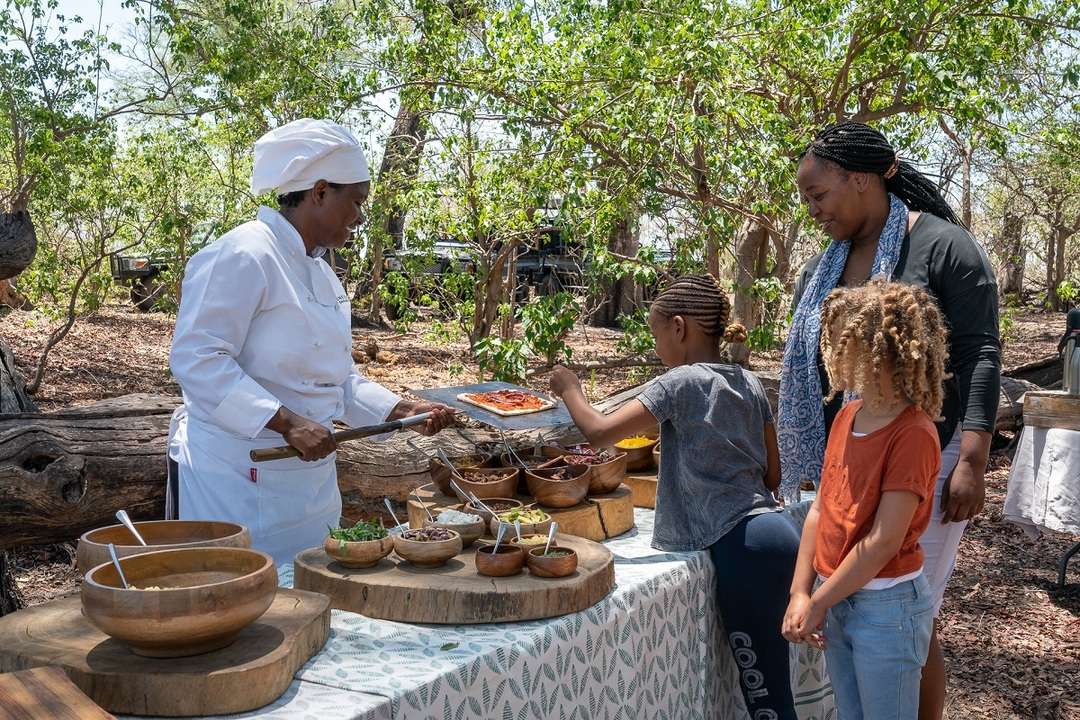 Whether you come as 'single-gen' (you and your children) or 'multi-gen' (you, your parents, your children), we'll care for you completely: warmly, professionally, safely, catering to every wish list.
Vumbura Plains, Okavango Delta (3 nights)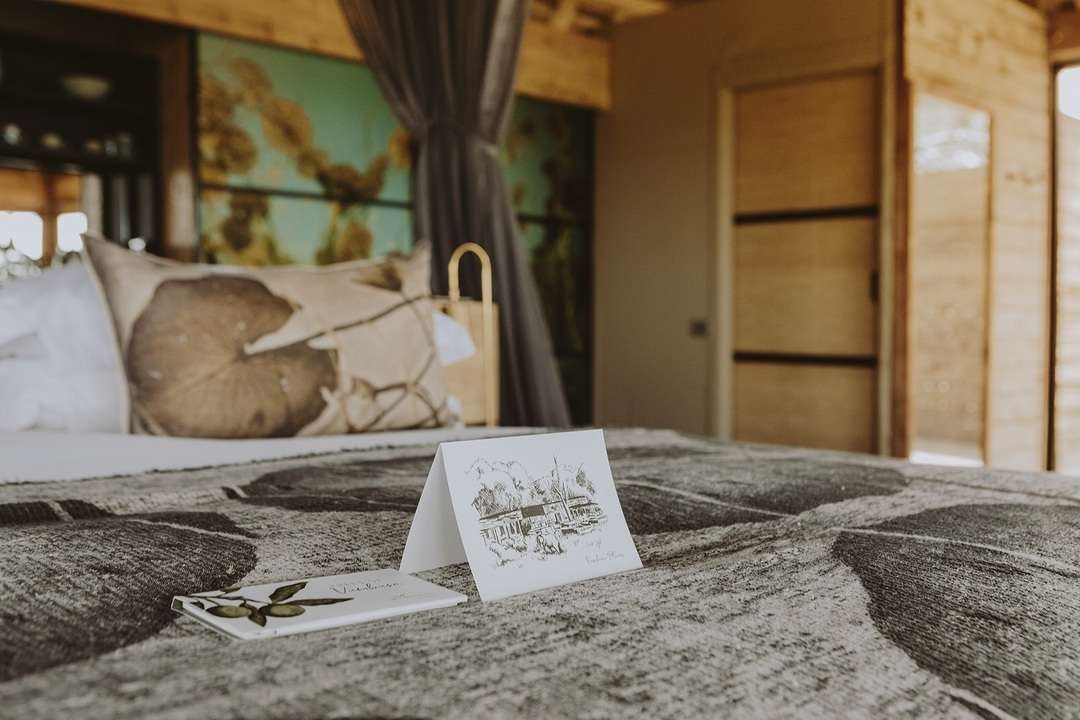 Recently refurbished, captivating Vumbura Plains continues to impress with its game-rich, diverse habitats and range of activities for all ages. Seeming to float above the Delta's floodplains, with the new design inviting more of the spectacular outside in, Vumbura offers year-round land- and water-based game viewing, as well as other adventures. There's much for kids to love: learning to pole a traditional mokoro through the deep-blue channels; spying leaping lions on the hunt; watching elephant wandering quietly into camp; spending time with the family-orientated guides to spruce up their bush knowledge; if old enough, soaring by hot-air balloon over the Delta's vast mosaic below; time all together at a traditional boma evening, appreciating local culture and stargazing deep into the night.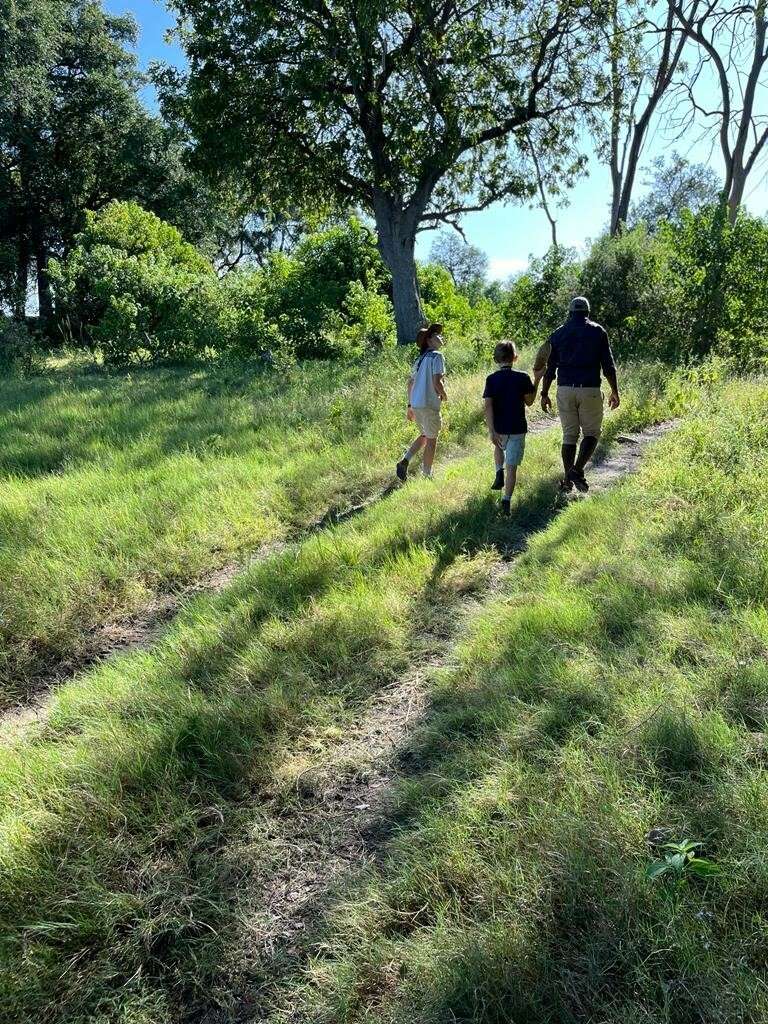 There's also opportunity to steal away, parents, for time alone; specially trained Bush Buddies will see to that, should you so choose. Between animal tracking and spoor casting, djembe drumming, drawing and painting, pizza making with chef, and a host of other activities, your young ones will be engaged (under Bush Buddy supervision) energetically and safely while you spend time apart. Till the next full-family activity on your unforgettable, customised itinerary.
Little Mombo, Moremi Game Reserve, Okavango Delta (3 nights)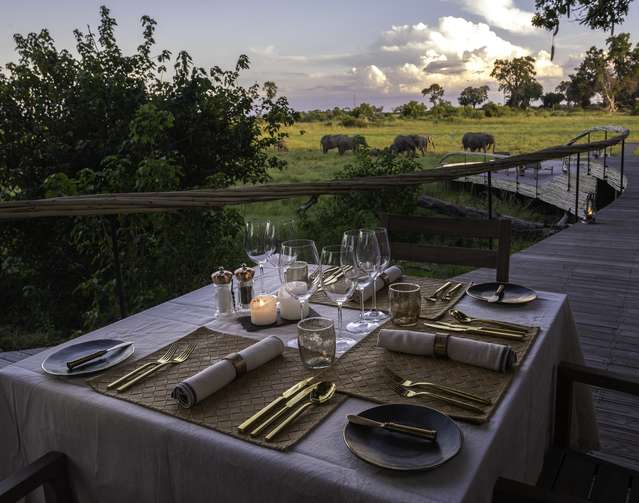 Like its big sister, Mombo – our flagship camp – more intimate Little Mombo promises some of the best game viewing in Africa, 'regular and rare' wildlife experiences satisfying any predilection. Again by private game vehicle, witness lion, leopard, and wild dog hunting across the floodplains; get ready for high-action drama between predators and prey. From your understated yet elegant suite or the main area's elevated deck, spy elephant ambling peacefully past. Look and listen for a profusion of birds, perhaps a lifer like Pel's fishing-owl or endangered wattled crane. Go low at the hide 20 minutes away for up-close animal encounters; go high helicoptering.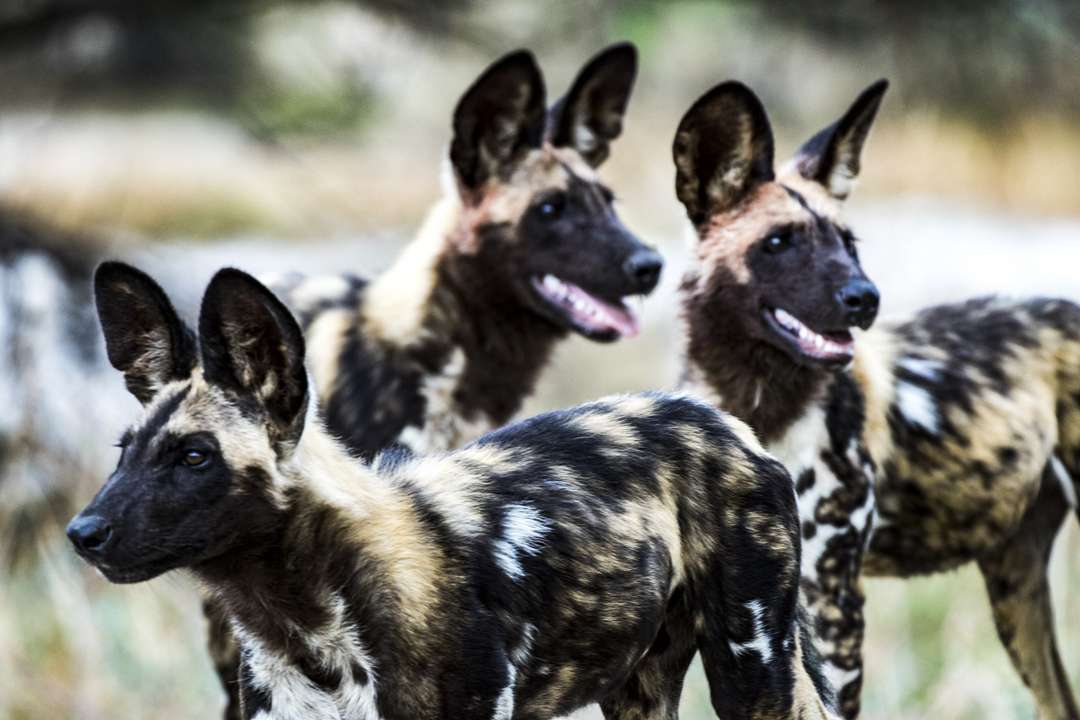 Adults can slip away to the spa for some 'down time', while the camp's Bush Buddies attend to the younger set. With just four suites, Little Mombo offers you the chance to book an exclusive adventure for all of your clan.
Little DumaTau, Linyanti Wildlife Reserve (3 nights)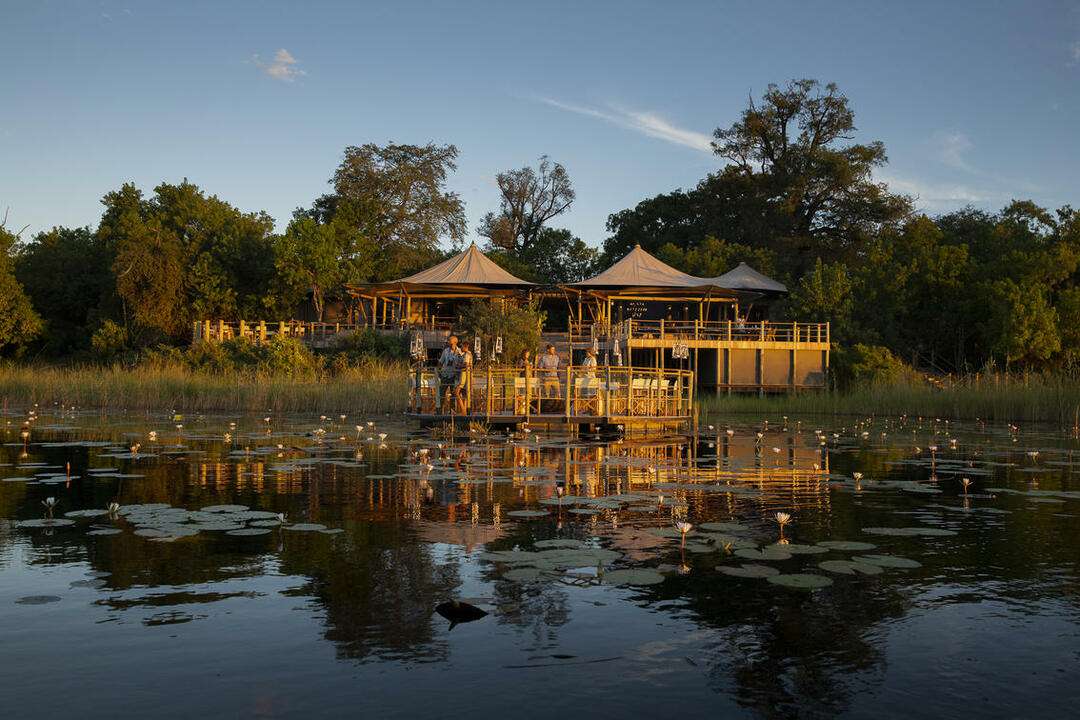 Treat your family to an elephant extravaganza: like our larger camp DumaTau, Little DumaTau lies between two wildlife corridors in Botswana's far north, home to one of Africa's largest elephant meta-herds. Elephant, African wild dog, and other creatures traverse these corridors; we help monitor them, and help sustain their populations. All ages can assist with our wild dog dispersal study; kids will delight in contributing photos and notes of sightings (as well as countless other kid-friendly activities, Bush Buddy-supervised).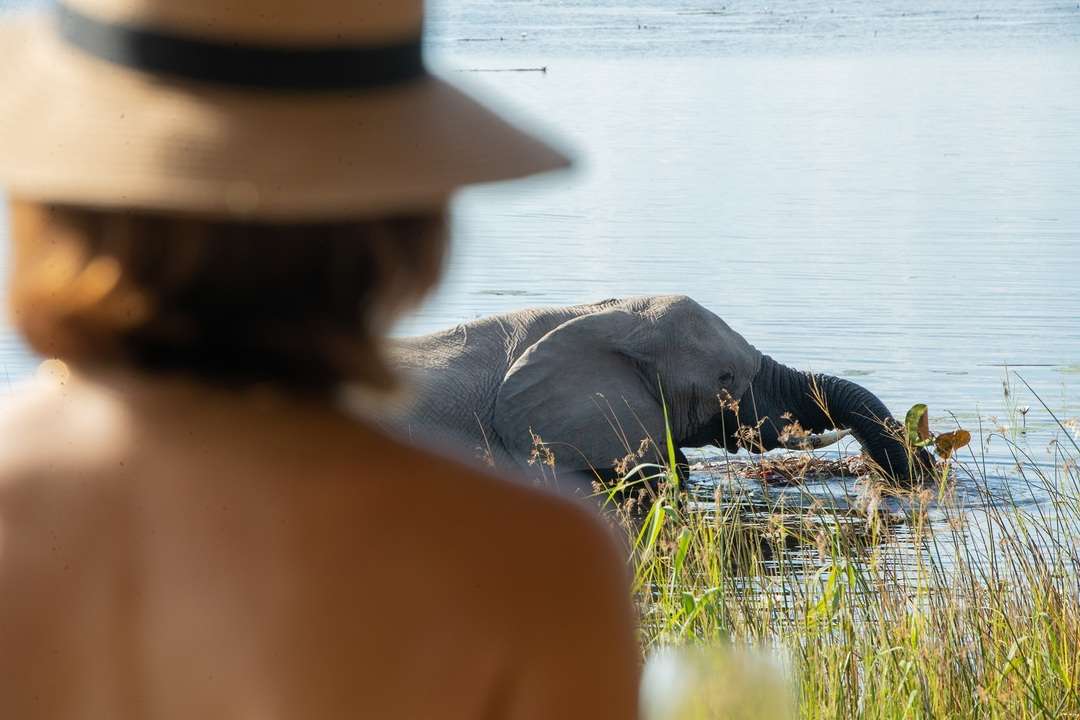 As at Little Mombo, predator-prey interaction is spine tingling: brace yourselves as lion and speciality antelope such as roan and sable take to the chase. Hold your breath as vast numbers of buffalo pass, leaving dust in their wake. Explore exclusive-access wilderness along the famed Savute Channel by boat, barge, private game vehicle, foot or helicopter. Or stay in camp – also just four gorgeous suites – en famille, enjoying the view over Osprey Lagoon, the wellness centre and gym shared with DumaTau, and the never-ending wildlife parade passing through.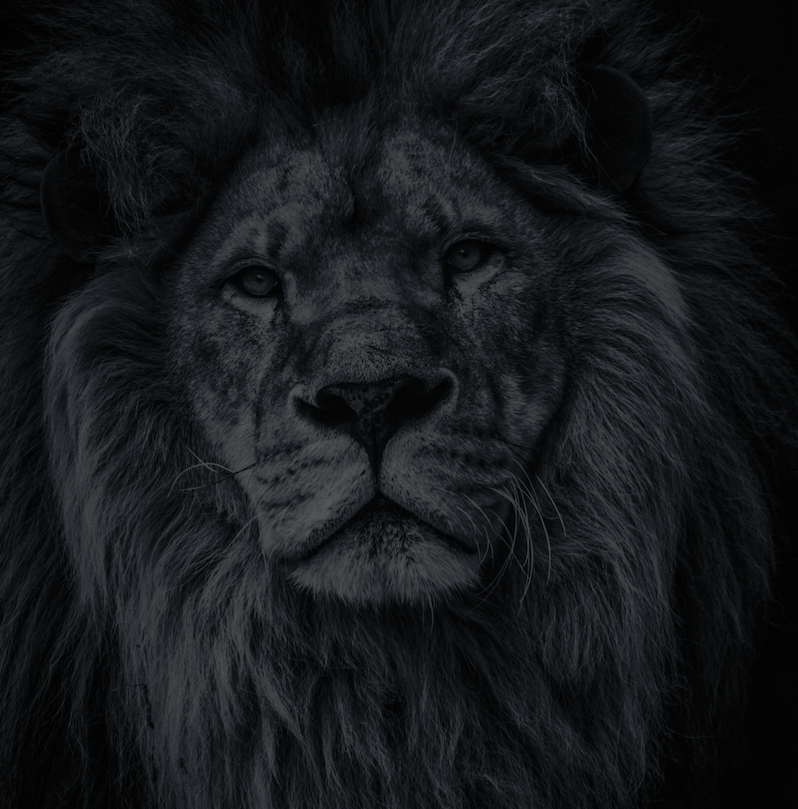 Let's plan your next journey
Ready?
When we say we're there every step of the way, we mean it, literally. From planning the perfect circuit, to private inter-camp transfers on Wilderness Air, and easing you through Customs. We're with you on the ground, at your side, 24-7, from start to finish. Ready to take the road less travelled? Contact our Travel Designers to plan an unforgettable journey.