The Busanga Plains, situated in the far northern section of Kafue National Park in Zambia, is famous for its lions – and other exceptional predator viewing. After my visit to Wilderness Shumba Camp in June 2019, I can readily confirm that it continues to rank as one of the best places in Africa, not only to view lions, but also photograph them. With open floodplains, numerous water channels and early morning mist, the backdrop sets the scene for an incredible spectacle.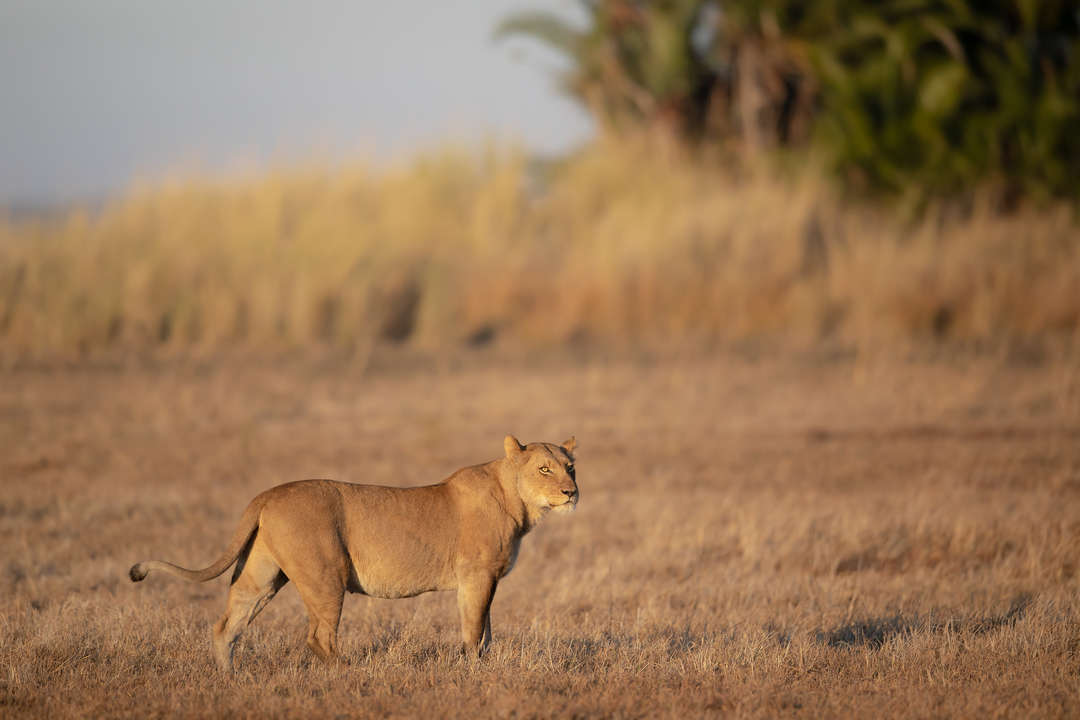 Killing Machine
At the end of the 2018 season, new cubs belonging to Princess were spotted hiding in the bushes close to camp. Then, new cubs from Killing Machine were spotted just a few days later. There was plenty of excitement about the new cubs, and everyone was anxious to see if they would survive the rainy season. I was therefore intrigued to know more about the lion dynamics and how this may have changed since 2018.
During our first night at Shumba, the Papyrus Pride walked under my tent (No. 2), and through to the workshop. While having an early morning cup of coffee we noticed a herd of red lechwe running at speed in front of camp – with lions in hot pursuit. We had a quick breakfast while watching them kill one of the antelope and then headed out to where they were now feasting. The stars of the show were the six cubs who all survived the wet season! Queen, Killing Machine and Princess, as well as the two boys, Scarface and Nervous, played their part, and are all in good condition. The light was beautiful, with the sunrise glistening through the mist.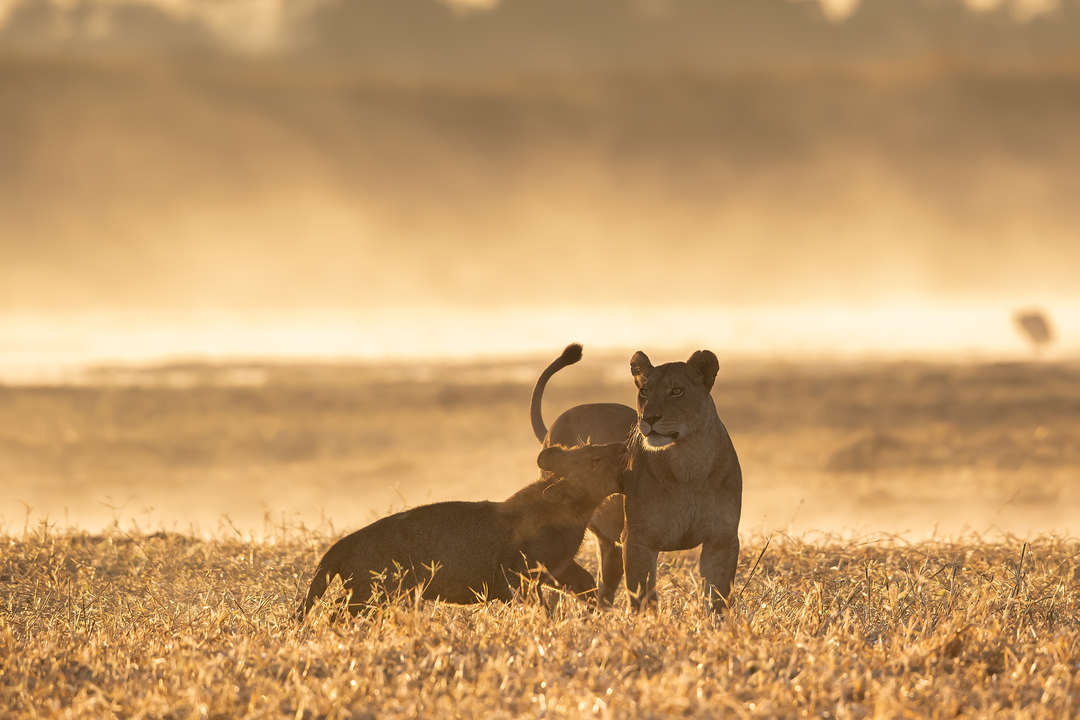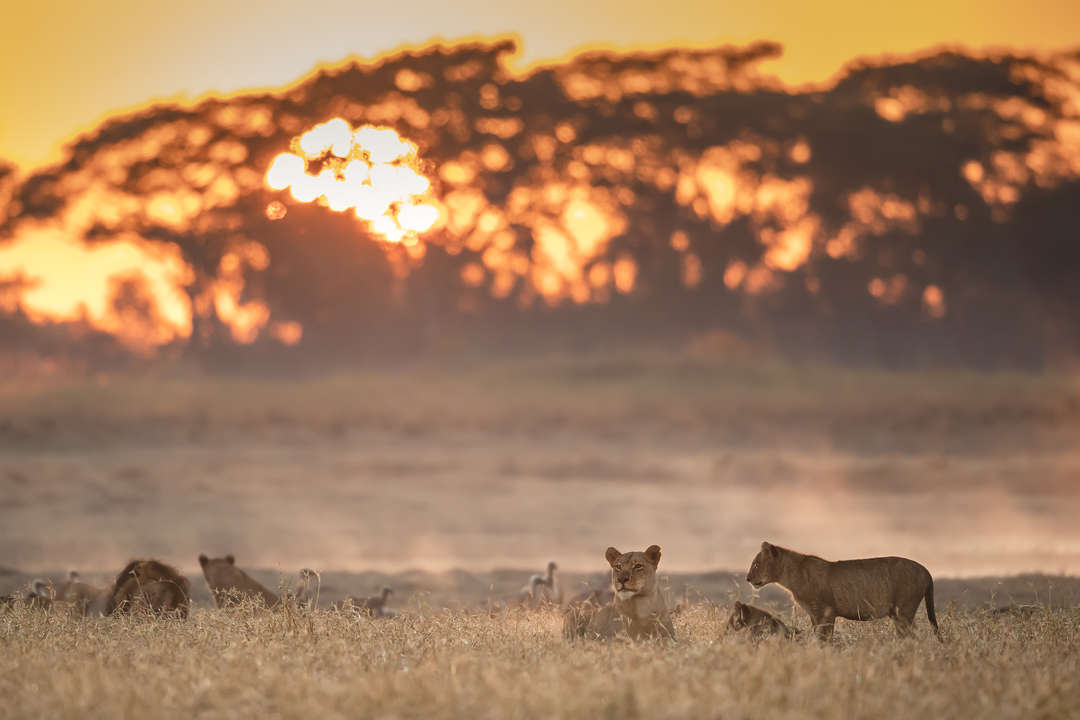 Princess and the cubs at sunrise in front of Shumba Camp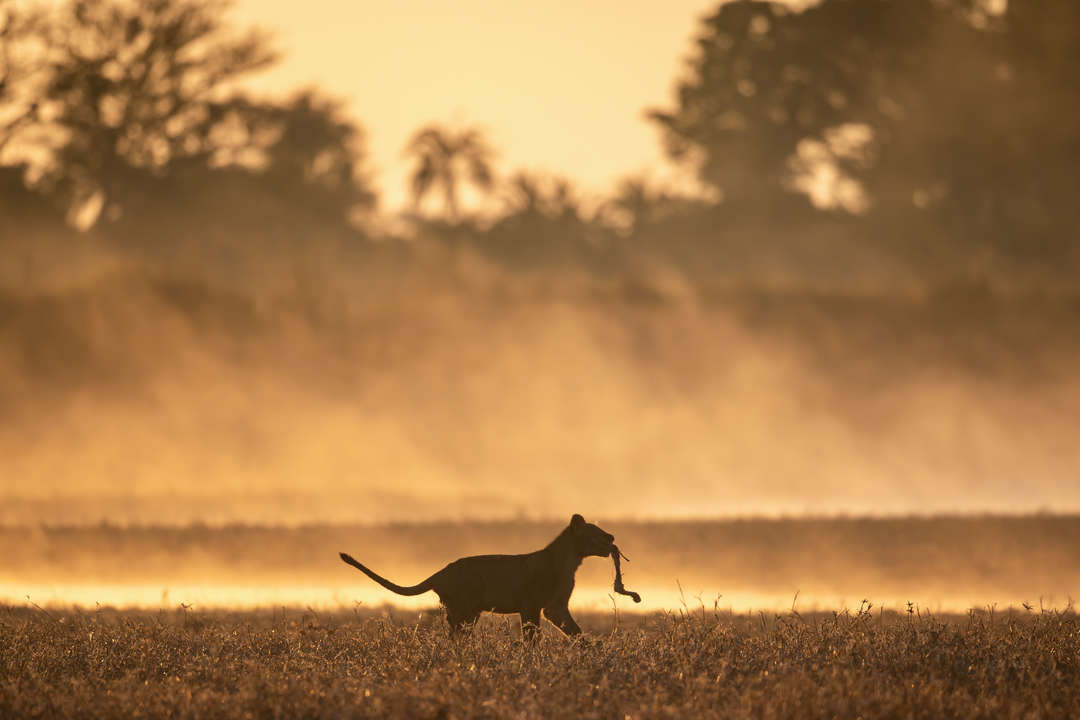 One of the cubs with a red lechwe leg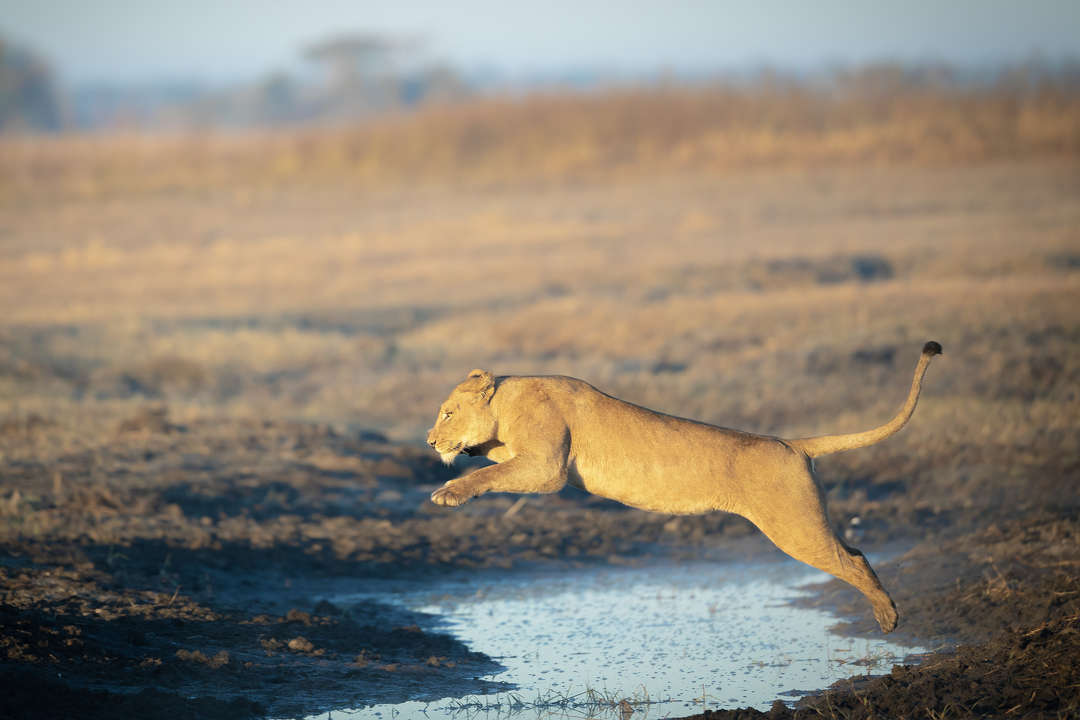 Killing Machine leaps over a channel in front of Shumba Camp 
After finishing their meal, the pride proceeded to a wooded island to rest, jumping across water channels to get there. It was such a privilege to watch these magnificent animals as they leapt from one side of a channel to the other.
The following morning we found the two male lions roaring, continuing their night time serenade (which had kept us awake throughout the night!). On the afternoon drive we enjoyed a beautiful sundowner surrounded by a herd of more than 500 buffalo, and once again spotted the pride not far from camp.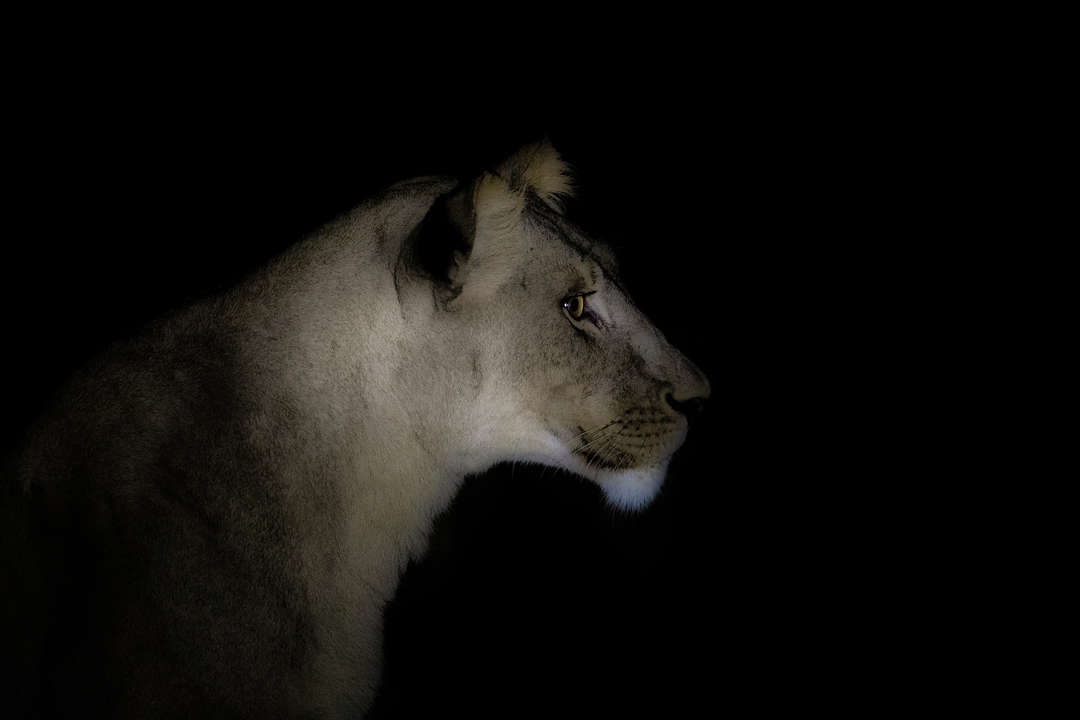 Princess  
For the next couple of days, we weren't able to locate the pride but knew they were somewhere close to Acacia Island. Then, on our last morning, we decided to look for the lions one more time and found them on a red lechwe kill just northwest of camp! It was a lovely sighting with the cubs playing, chasing vultures and feeding on their kill.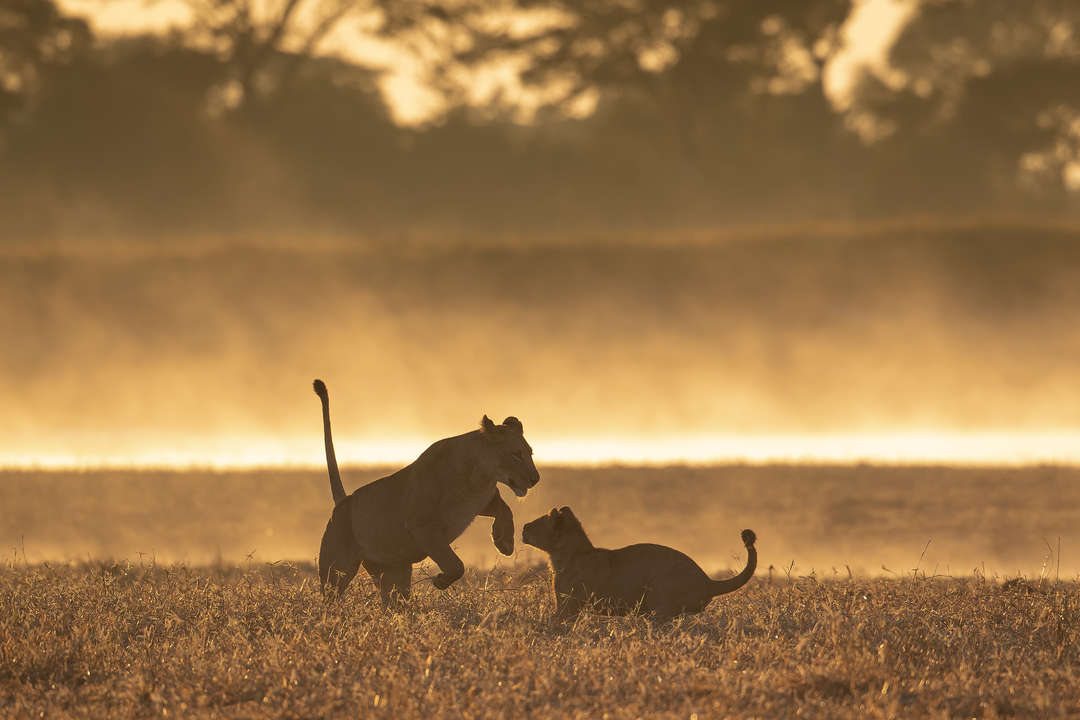 A very playful Killing Machine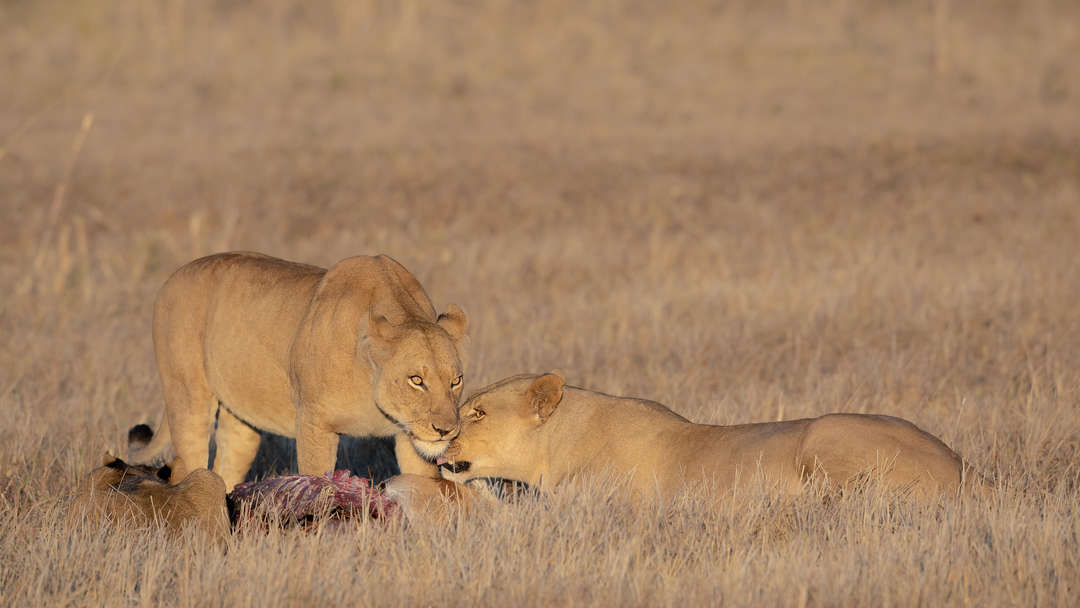 Killing Machine left, Princess right at the kill on the last morning
It is not an easy feat for tiny cubs to survive a rainy season – from November 2018 to date (June 2019) – so let's hope they continue to thrive, providing all Shumba's guests with equally memorable experiences!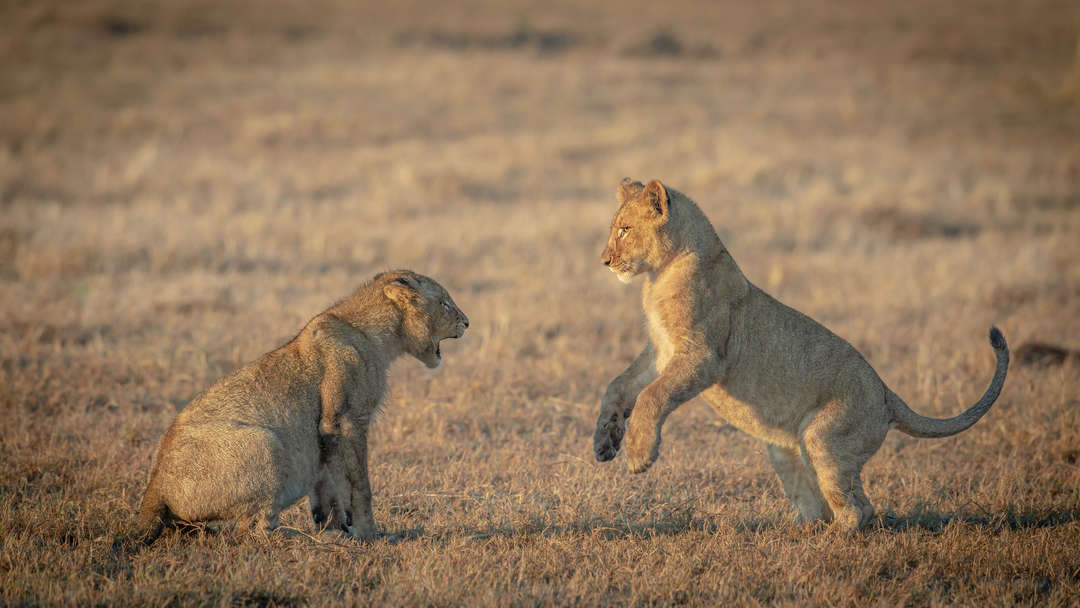 Other news from the Papyrus Pride is that Maggie has separated herself from them, along with her sub-adult cubs Short Tail (f) and Busani (m), born September 2017. Manyena (Queen's daughter whom Maggie adopted) is also spending time with Maggie and her "cousins". During my visit, they were spotted on the other side of the Lufupa River, east of camp. Maggie has a tracking collar and was seen hanging around at one location. It is suspected that she might have cubs as it also looks like she is lactating! Queen has been doing a few disappearing acts, maybe she also has some new cubs?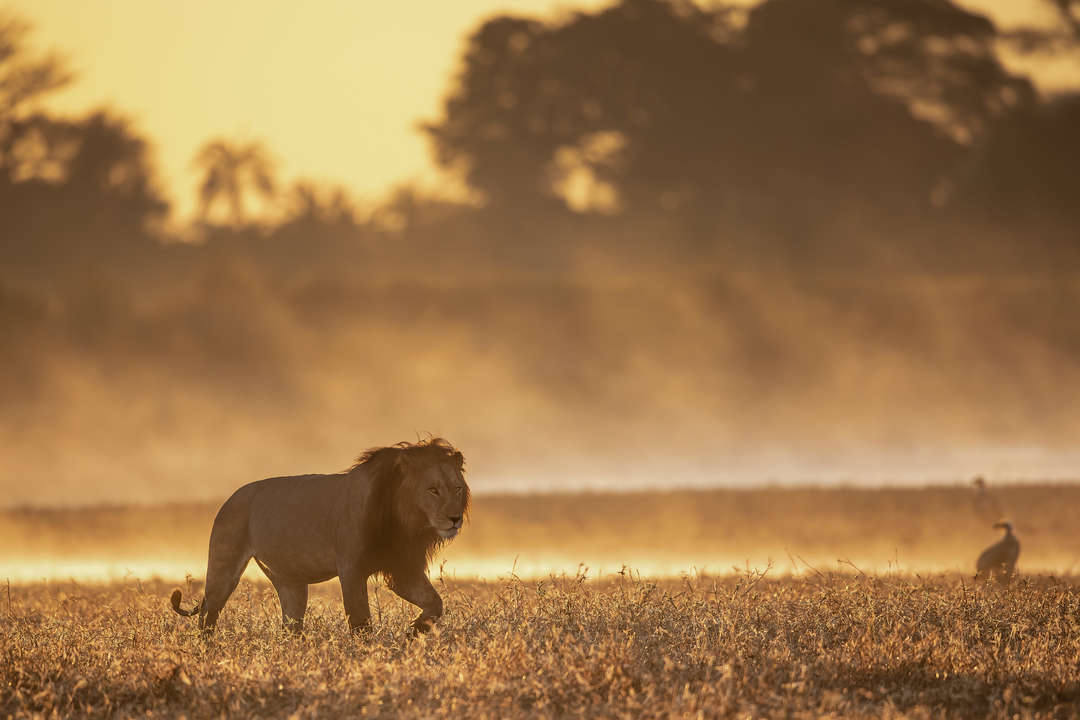 Nervous highlighted by the morning sun 
To summarise:
There are 15 lions in total in the Papyrus Pride
2 dominant male lions – Nervous and Scarface
4 adult females: Queen, Killing Machine, Princess and Maggie who has separated from the pride and whom we suspect may have cubs
3 sub-adults (Short Tail, Busani and Manyena)
6 cubs
This is going to be a particularly interesting season and I cannot wait to see how things unfold!
Written and Photographed by Anton Kruger, Wilderness Guest Blogger.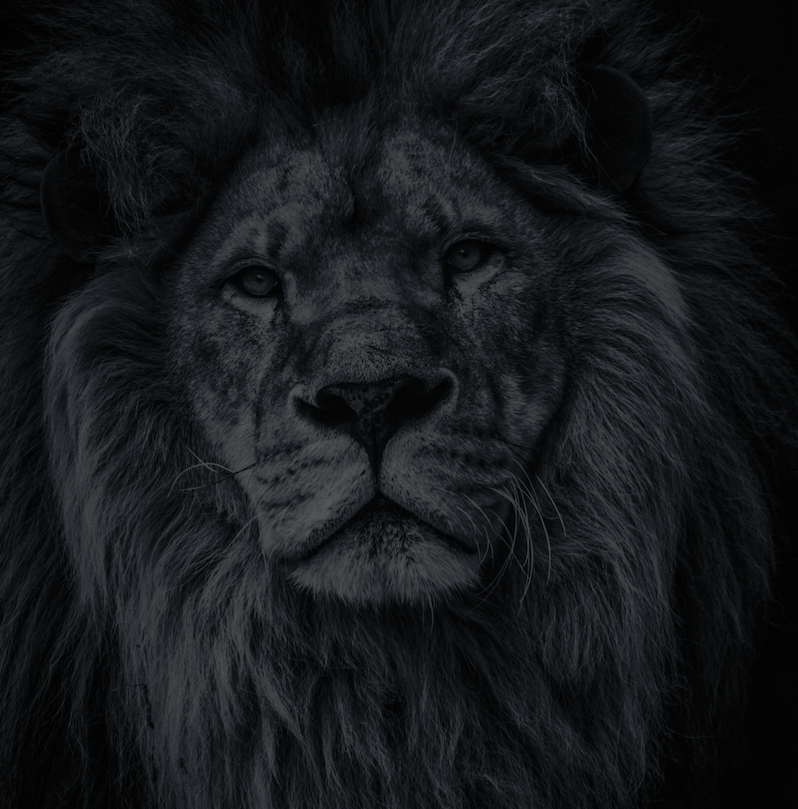 Let's plan your next journey
Ready?
When we say we're there every step of the way, we mean it, literally. From planning the perfect circuit, to private inter-camp transfers on Wilderness Air, and easing you through Customs. We're with you on the ground, at your side, 24-7, from start to finish. Ready to take the road less travelled? Contact our Travel Designers to plan an unforgettable journey.