Do our light aircraft luggage restrictions feel dauntingly low for your forthcoming safari? Read on, we're here to help!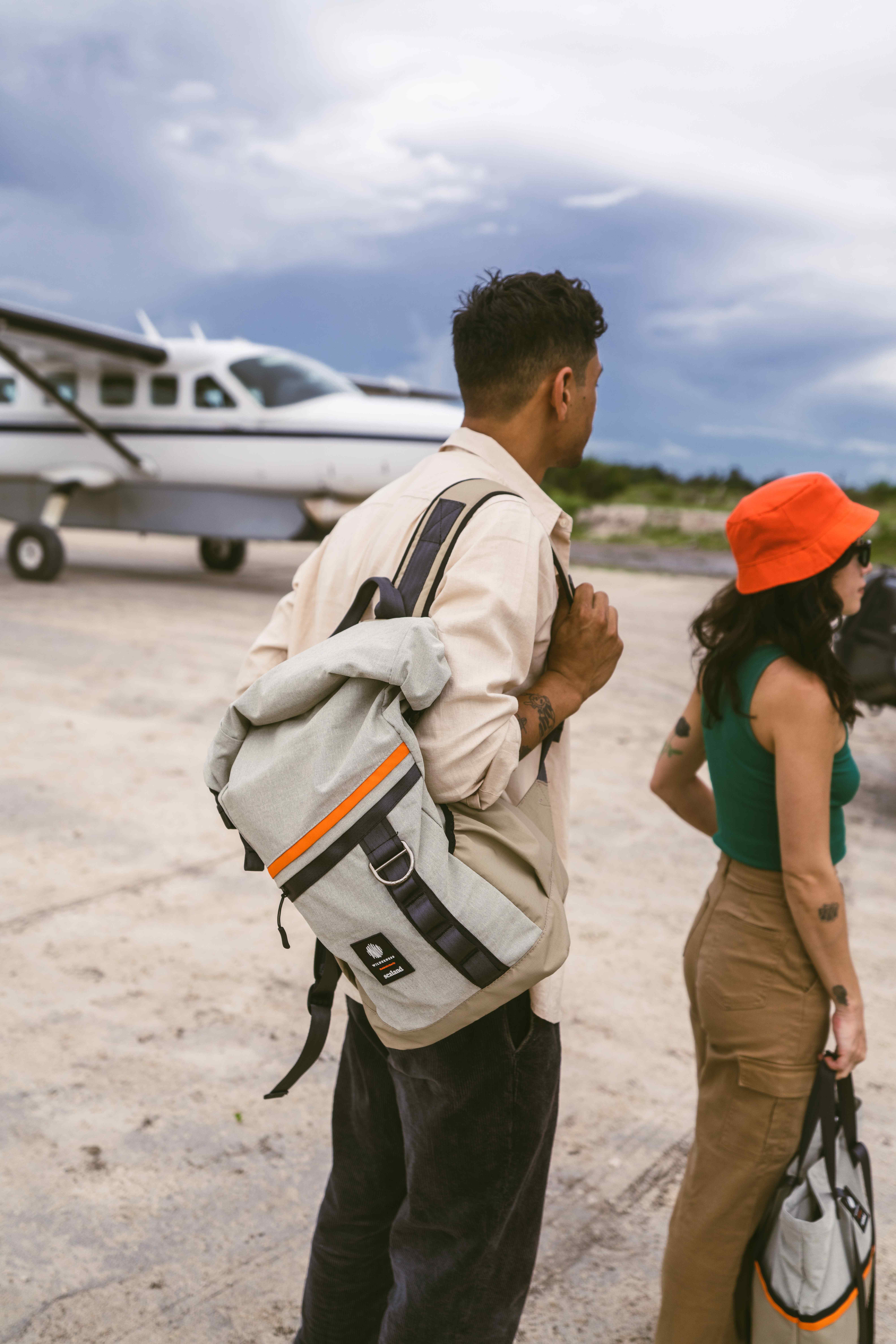 One of the first and most important pieces of advice your agent will provide if you ask them what to pack for a safari - is what bag to bring on your African safari. Because of the size of our aircraft, and by extension the luggage stowage area, we only accommodate soft bags (i.e. no rigid sides or wheels) and your entire luggage complement (including carry-on and camera equipment, etc.) should weigh no more than 20 kg (44 lbs).


Practically-speaking, you really only need to pack a maximum of three or four days' worth of clothes, given that most of our camps provide a laundry service. White and solid brights obviously stand out in the muted colours of the savannah so choose fewer items in softer shades of khaki, brown, grey or blue, with broken patterns, and you'll be more likely to run out of attention span before you do shirts!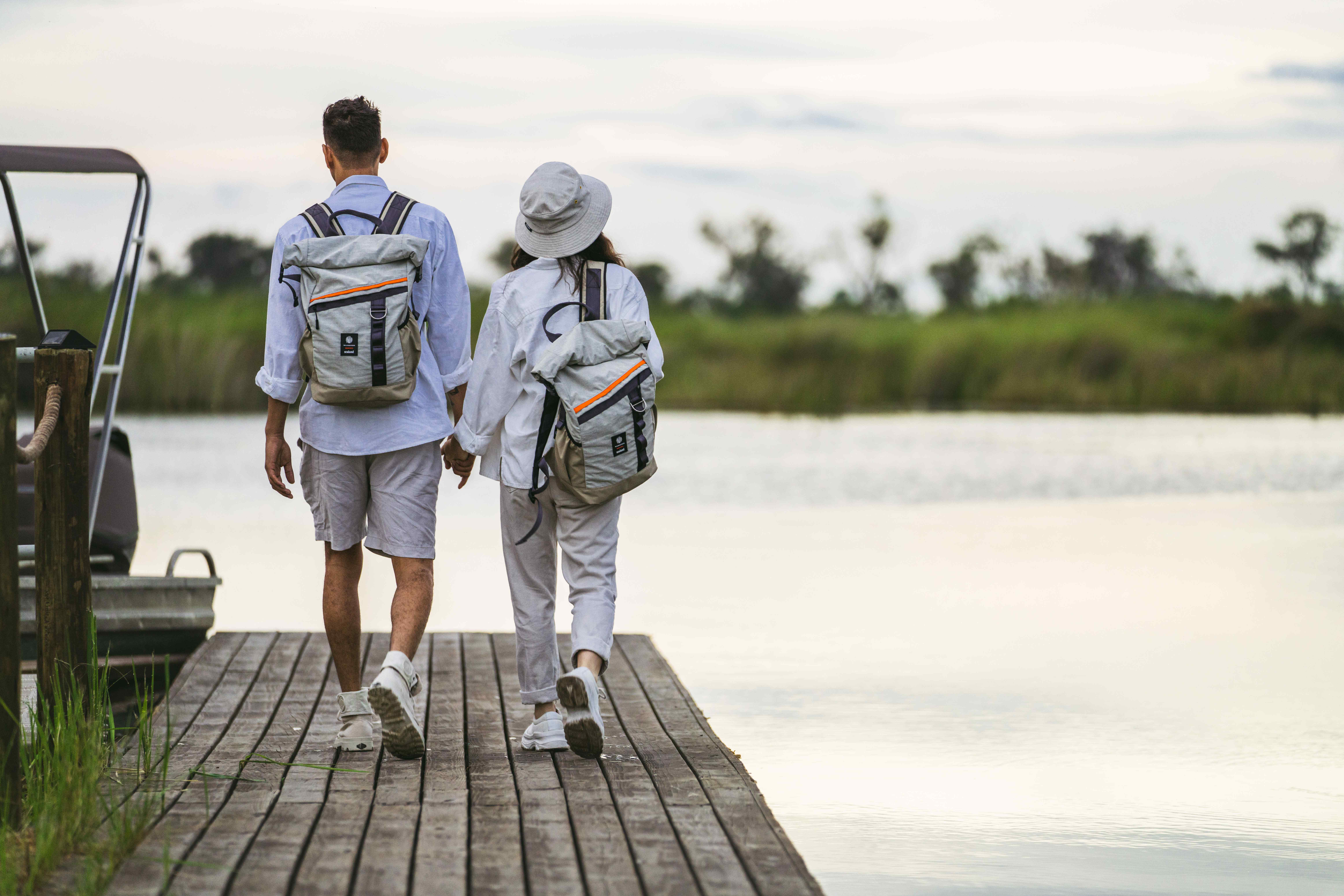 Now, starting at the top, let's start rolling. Because rolling – as opposed to folding – your clothes is far better from a space point of view. To help answering your question what to pack for a safari, the followig list will go a long way making the process easier:


• Soft broad-brimmed hat
• Fleece beanie (if you're travelling in winter)
• A warm jacket (ditto)
• A lightweight, windproof top – early mornings on open vehicles can be chilly, even in the heat of summer; winter nights can be cold
• One or two buffs (multi-functional tubular bandanna) – a must for keeping your hair off your face or protected from the elements on the open vehicle, the sun or cold wind off your neck, the dust off your camera or folded double as a beanie
• 2 warm tops (fleece/hoodie type)
• Scarf, gloves and beanies/woollen hats for the cold winter months
• 3 lightweight fast-dry/wicking//technical (e.g. fishing/hiking) tops – long sleeves are great for keeping the sun off your arms, even in the heat
• 2 pairs trousers (winter) or shorts (zip-off longs are best for summer as you need both)
• 3 pairs of socks
• PJs and underwear of course
• 1 pair lightweight but sturdy closed shoes
• 1 pair sandals or flip-flops
• Optional: a kikoi/sarong/shawl – useful for extra protection against the sun/heat/cold/wind
• Travel-size toiletries (eco-friendly amenities such as soap, shampoo, conditioner and body lotion are provided in all our guest accommodation); sunblock (wipes are great) and sun-protective lip-balm (mosquito repellent is provided)
• Wildlife and birds e-guides on your device (the Sasol eBirds of Southern Africa and Wildlife of Southern Africa apps are excellent)
• Binoculars – bring a fairly compact set, e.g. 7x40; any bigger and they start getting too bulky. Unless you're a birder of course
• A powerful bridge camera (unless you are a serious photographer and then you'll already have your pelican case waiting at the door) – something like the Canon SX50 HS has a 34-1200 mm zoom and produces seriously rewarding results (check out B&H for excellent deals)

Pack for a Purpose
From personal experience I find I still have space after tucking away all of the above, especially when bringing a daypack as well as a soft bag. So rather than stuff extra, unnecessary katunda down the sides, please consider bringing supplies for our wonderful Pack for a Purpose partner project.


For example, for just 2.2 kg (5 lbs), you can bring one of the following:
• 400 pencils
• 5 deflated soccer balls with an inflation device
• A stethoscope, a blood pressure cuff and 500 Band-Aids


As they say on their website, "if 500 individuals each pack 5 lbs (2.27 kg) we can provide 1.25 tonnes of supplies to community-based projects around the world…" And the camp staff will deliver the goods over to the school for you!

And that's it – you're now less worried about what to pack for a safari and you are ready for a fabulous journey with Wilderness Safaris! Come soon – we're waiting for you…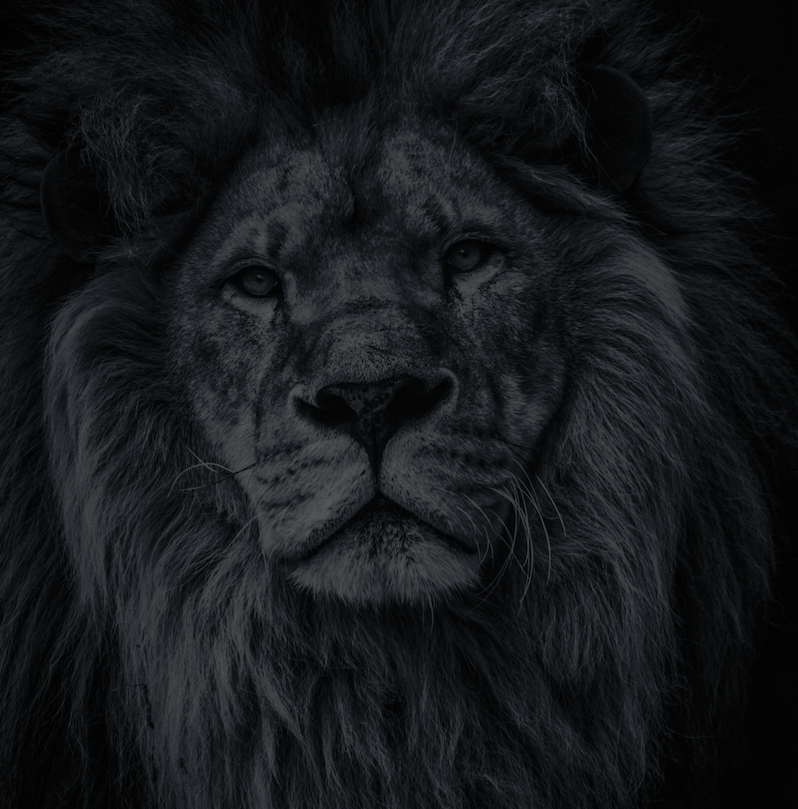 Let's plan your next journey
Ready?
When we say we're there every step of the way, we mean it, literally. From planning the perfect circuit, to private inter-camp transfers on Wilderness Air, and easing you through Customs. We're with you on the ground, at your side, 24-7, from start to finish. Ready to take the road less travelled? Contact our Travel Designers to plan an unforgettable journey.