Wilderness Bisate Newsletter – June 2023
Camp news
Ryan Dewes
7/14/2023
Peak season at beautiful Bisate is here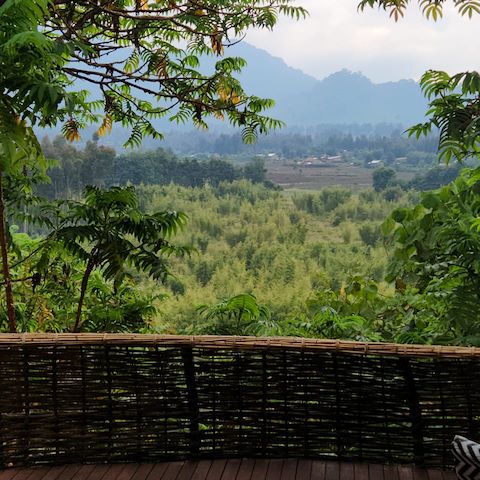 With an increase in guest numbers during this period we have also had a step-up of enthusiasm from our staff. The Front of House has been abuzz with guests, and many friendly conversations have taken place around our bar area, with lots of tables being joined together in the dining room. The property is also looking amazing coming out of the wet season, and the bamboo and redwood forests on the plains and hillside of the property are looking spectacular! June was a busy month, but July promises to be busier still! We eagerly look forward to welcoming all of our lovely guests to this special place.
Staff veggie garden
A few months ago we started a big initiative in the staff village, which involved developing a fully fledged and self-sustaining veggie garden to provide our guest and staff village kitchens with fresh and more unusual veggies. We employed an enthusiastic young man named Vincent from the local community to oversee this project, and with the help of our already talented Agronomy team, we now have a thriving produce provider. Through this lovely area, we are able to add very nutritious greens and legumes to our staff food and even some absolutely perfect artichokes for our guests' pizzas, and a pickled version for our garden plates. Delicious!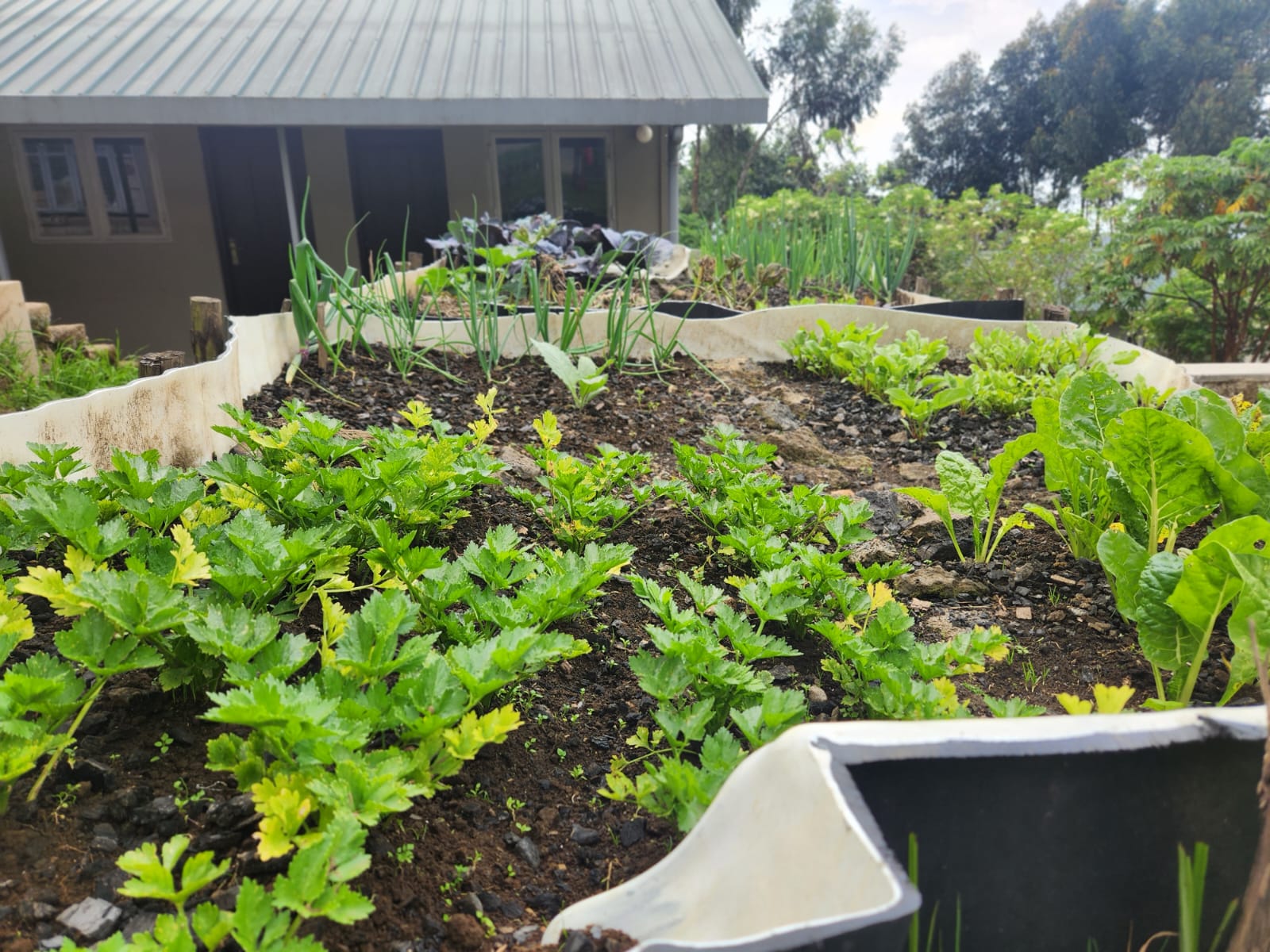 Rwandan scholarship students end their school year with a big THANK YOU!
July marks the end of the Rwandan school year, and all 140 CITW students who are being sponsored for six years of schooling wrote letters to thank their donors for the support. A big pile of letters reached our office this week!
What a joy to read through the letters and realise how much this support impacts the students and the schools.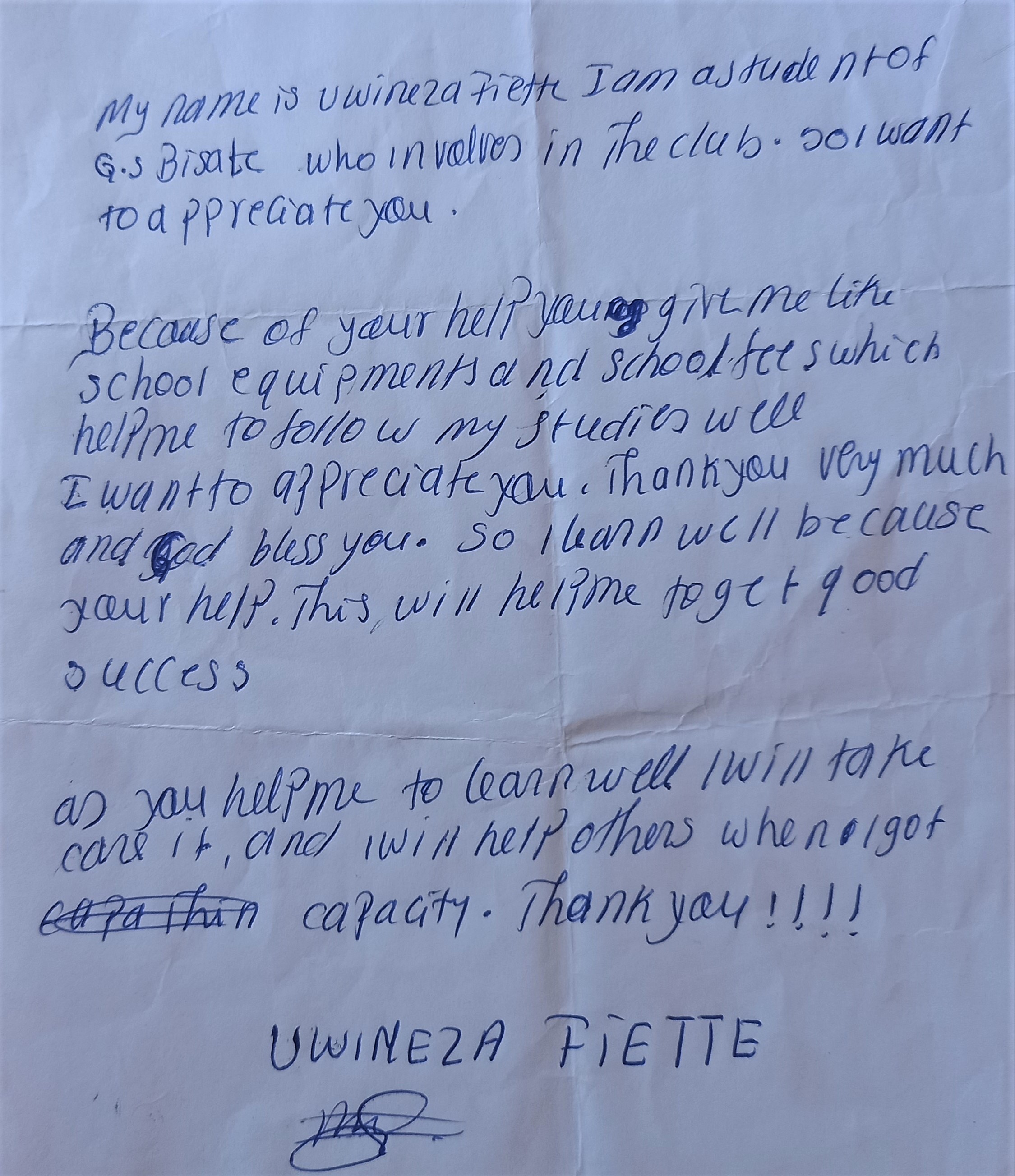 The scholarship students attend the three secondary schools CITW Rwanda is partnered with. A staggering 108 students are supported in their studies at Bisate Secondary School (close to Wilderness Bisate), while 16 scholarship students attend Rwabiharamba Secondary School in the area just outside Akagera National Park, where Wilderness Magashi is located. Sixteen Kinihira Secondary School students from the community close to at Gishwati Forest are also sponsored.
The scholarships are valued at USD1 800 per student for the duration of the six years. Included in the scholarship are the school fees, lessons and study materials, school meals and school uniforms. Over the years we have noticed that this is one of the most impactful ways to support not only a child, but also their family and the surrounding community.
First of all, the child has the opportunity of a bright and educated future; secondly, the family has financial relief, and these finances can be used for other necessities or to support other children in their education; and lastly, the community at large benefits, especially if more students from the same community receive the sponsorship. We have noticed a positive shift in the villages where the whole community starts to see the importance of education and conservation.
The funding for these 140 scholarships is generously provided by Wilderness Bisate, Sabyinyo and Magashi guests and trade partners. We are hoping to grow our support for the 2023-2024 school year and that we will be able to fund many more scholarships!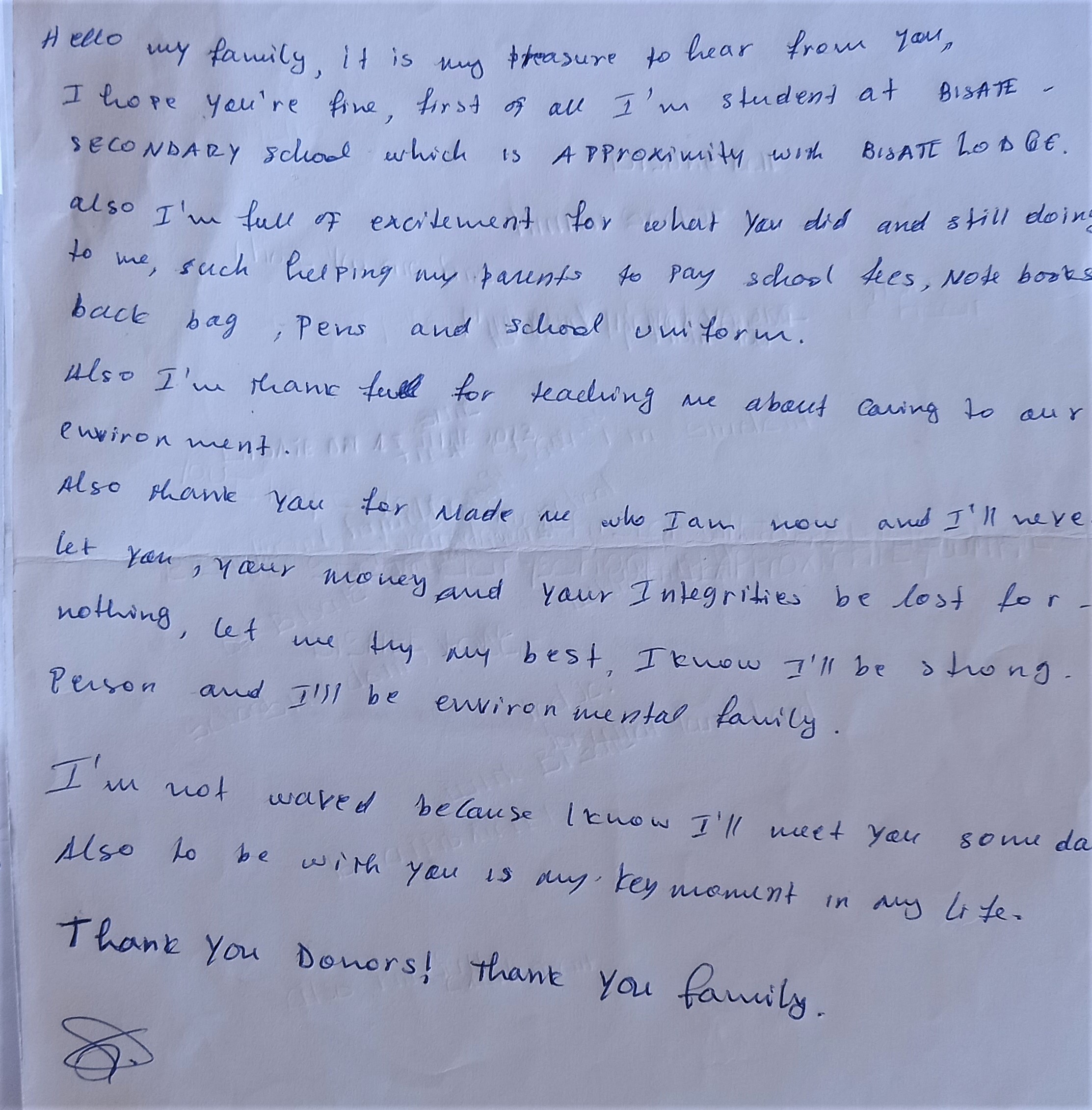 Our CITW Rwanda team, the various Community Committees, Eco-Club mentors and the Heads of the schools carefully chose the learners on the basis of academic merit and participation in their Eco-Clubs (CITW's interactive, fun and educational environmental skills programme for primary school children). In order to retain the scholarship in each grade, learners must maintain good academic results, while showing dedication, motivation and good behaviour. CITW Rwanda Programme Co-ordinator, Aline Umutoni, monitors the progress of each learner on a regular basis.
"It is fantastic to read all the letters and see the appreciation that the children show to their donors. They mention things like 'you changed my life' or 'I will never forget the support and hope to do this for someone else one day'. It shows that the children are willing to work hard to make the most of this opportunity", mentioned Aline, after reading the thank you letters.
The schools will reopen in September 2023 for the new school year.
Bisate family
Our cross-pollination initiative has started, with our charismatic Assistant Lodge Manager Jean Pierre leaving us for six weeks to go and learn more about our sister lodge Sabyinyo. During this stint, he will be working his way through Sabyinyo's entire operation, gaining valuable insight and sharing some of Bisate secrets with our colleagues there. JP has been looking forward to this challenge for a while and we wish him all the best and a swift return! We aren't totally out of luck however, as in return, Sabyinyo has sent over their own Junior Manager in the form of the handsome and enthusiastic Patrick. We welcome him to our lodge and look forward to having his amazing energy and sparkling smile around our property.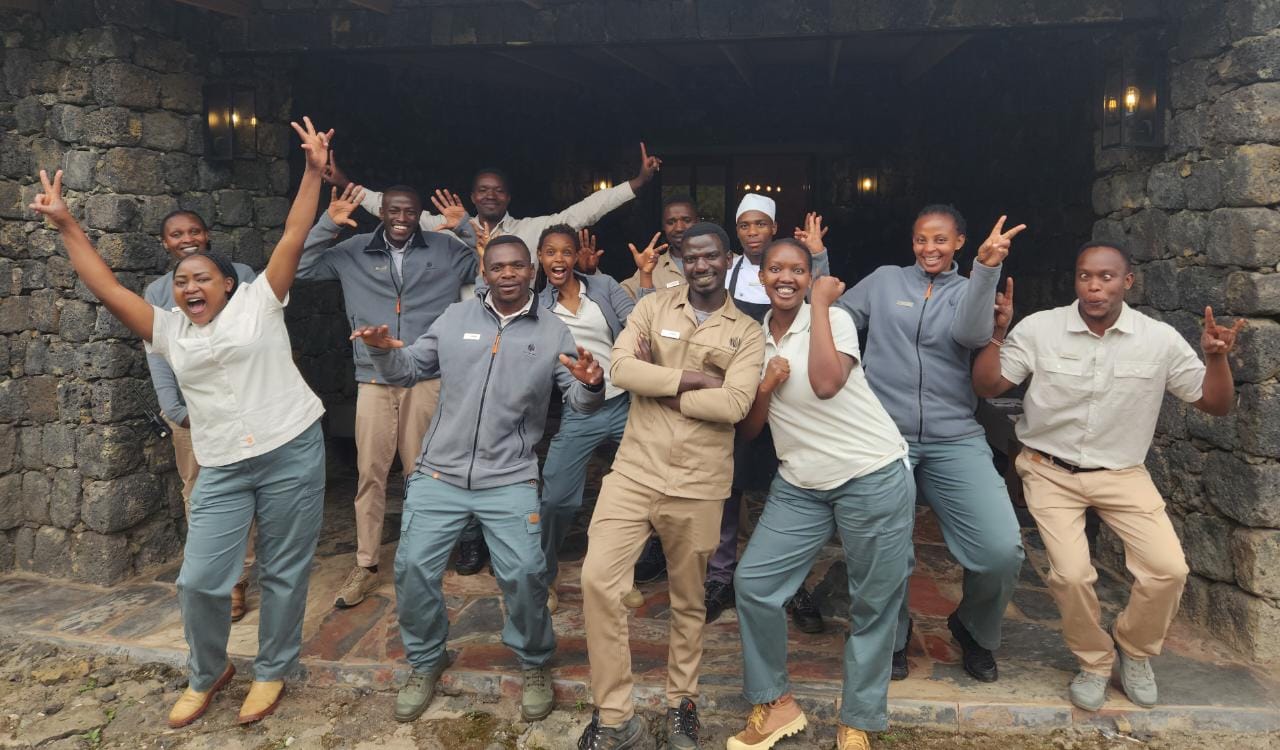 Bisate road construction
The road construction team has been hard at work and now we begin the next stage of building our waterways that flank the side of the road. We are making use of our community again by hiring local stone masons who will provide us with the expertise to construct these very important structures.
"Wow, wow, wow! An amazing stay at the highly anticipated Bisate. All we can say is that the lodge really lived up to the hype. The staff, management and of course, the gorillas, were out of this world. Big shoutout to our lovely guide "Jimeleon", who took us for a walk around the nature trails and found us over five chameleons in one morning!"
H & A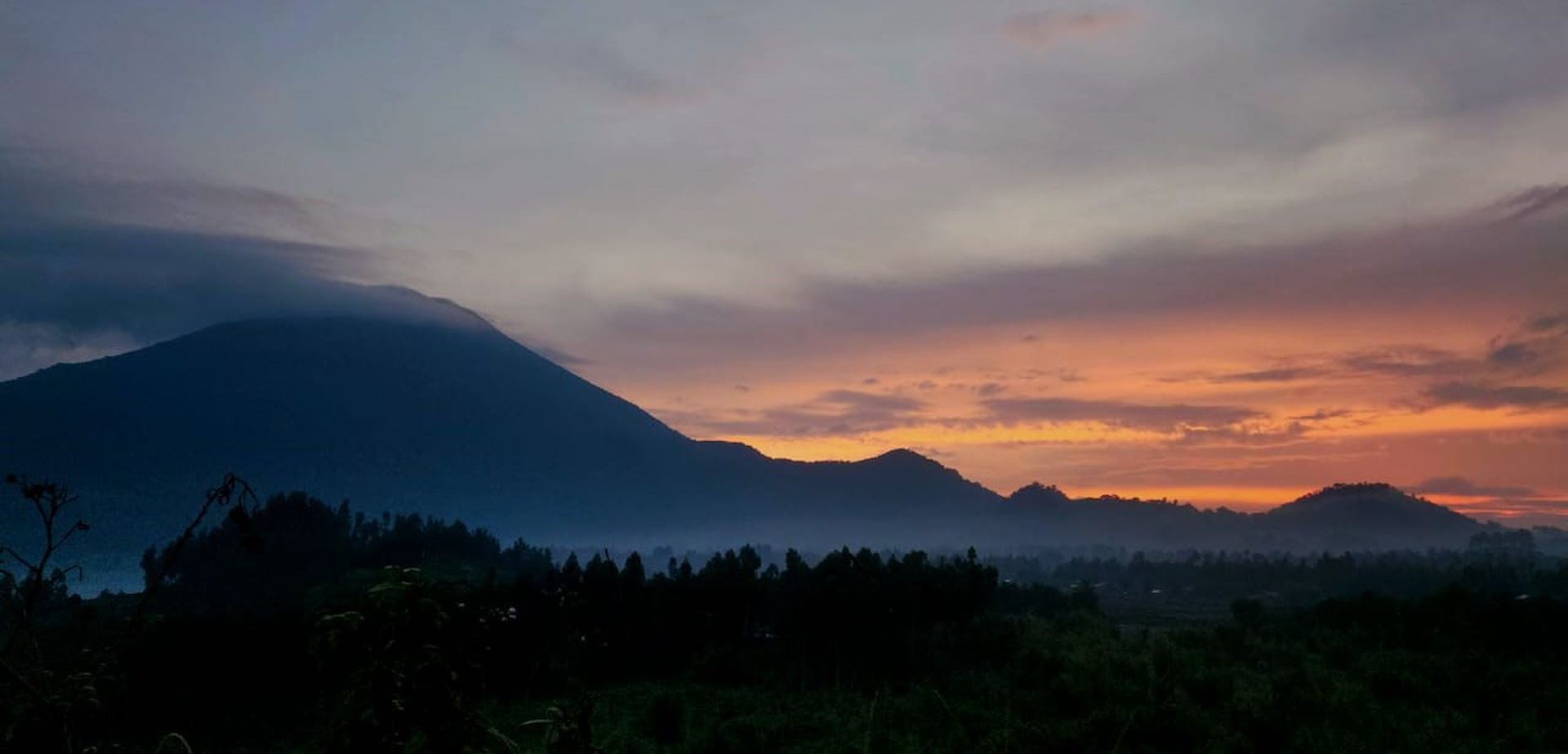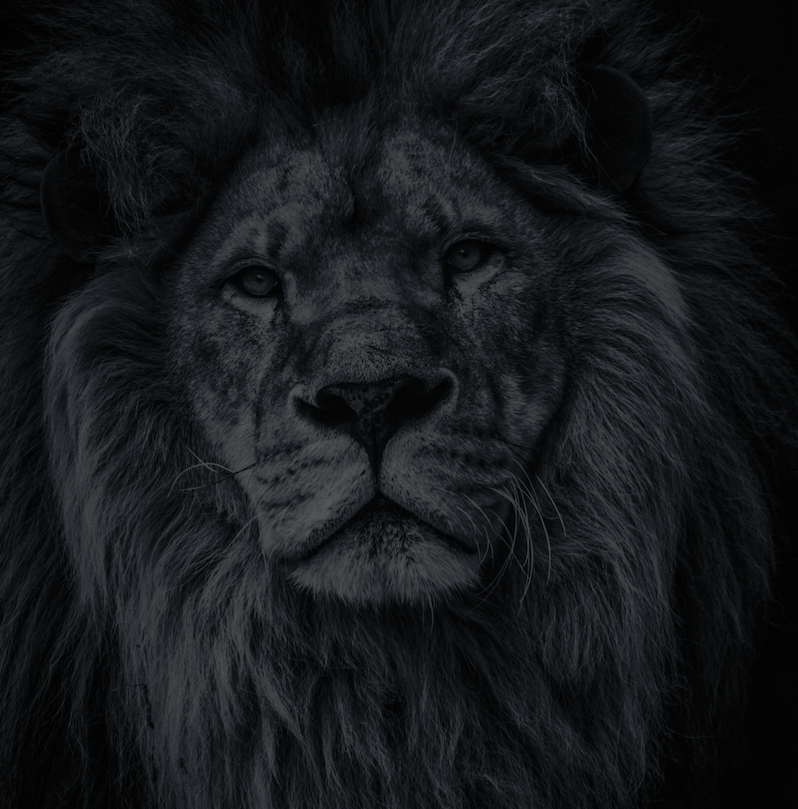 Let's plan your next journey
Ready?
When we say we're there every step of the way, we mean it, literally. From planning the perfect circuit, to private inter-camp transfers on Wilderness Air, and easing you through Customs. We're with you on the ground, at your side, 24-7, from start to finish. Ready to take the road less travelled? Contact our Travel Designers to plan an unforgettable journey.