Wilderness Magashi Newsletter – August 2023
Camp news
Nichole Mathesie
9/19/2023
August was the hottest and driest month of the year so far. While the nights and mornings still brought a pleasant chill, the middays were hot and sunny. Our guests spent many hours in the refreshingly cool swimming pool, overlooking the lake and enjoying the sight of playful hippos, grazing waterbuck and hovering kingfishers, while sipping a signature Magashi cocktail.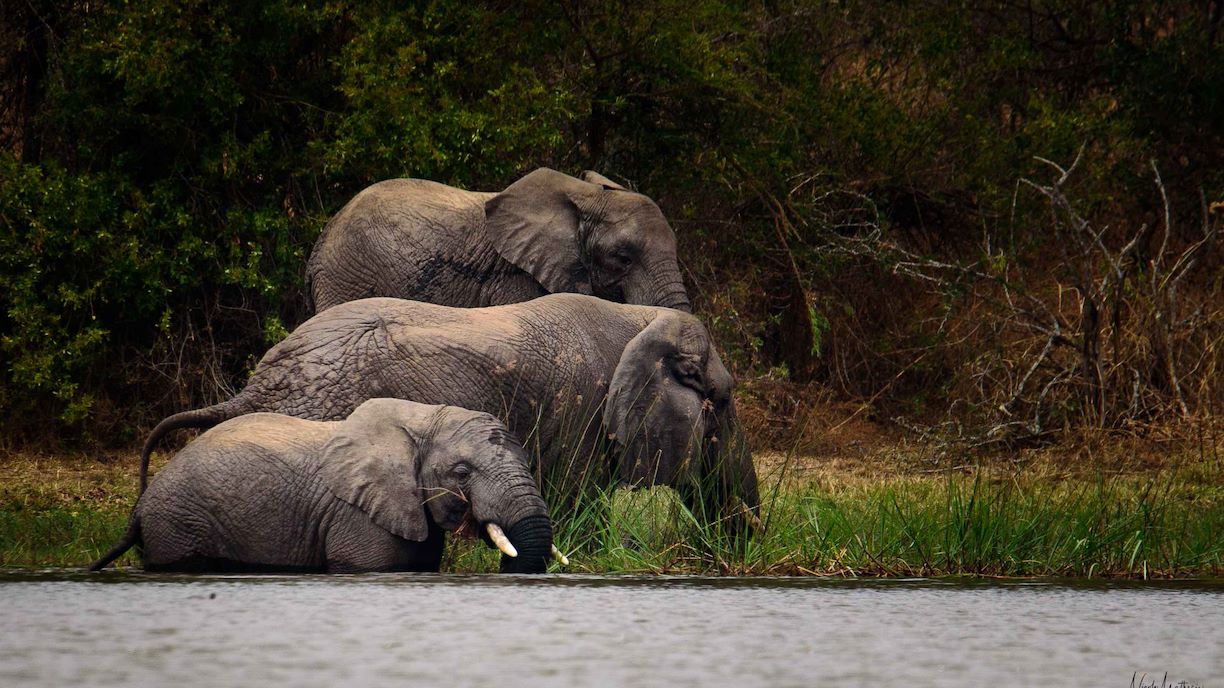 Wildlife
Coincidence or not, but August was not only under the zodiac sign Leo, but August was also the month where we had the most lion sightings among the big cat encounters.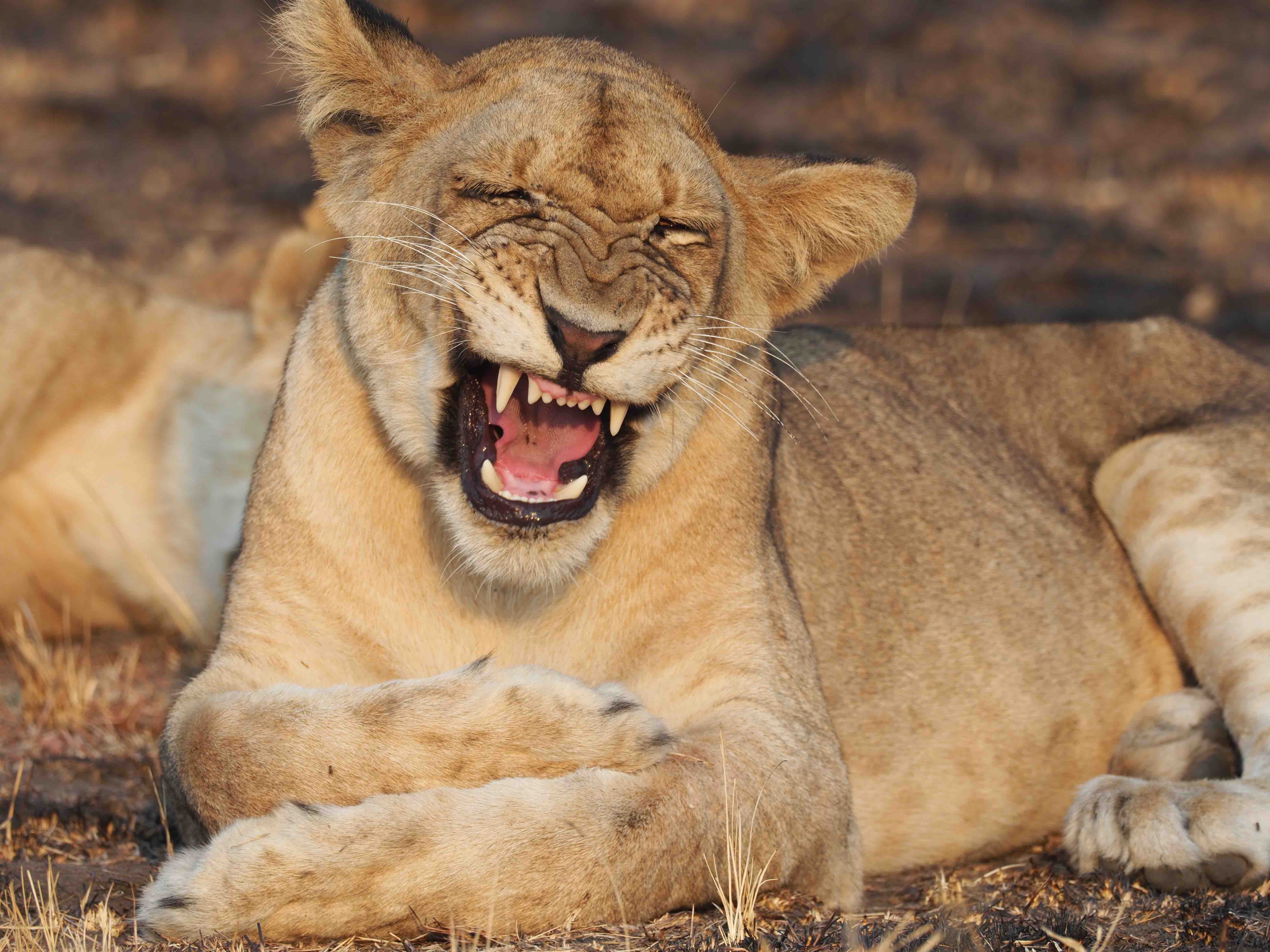 The king is dead, long live the kings
Between 2015 and 2017 a new chapter in Akagera's history had started. With the reintroduction of nine lions into the park, this part of Rwanda finally experienced a historic comeback of the undisputed kings of the savannah. Amongst them, there was an iconic male named M1, aka "Ntwari". During the last years, all our guides and the national park staff had grown fond of Ntwari, the one-eyed lion. Many of our guests were lucky enough to encounter this majestic creature, often in company of his coalition partner and the Amahoro family. Sadly, a couple of weeks ago Ntwari was found deceased at the impressive age of 13 years, his coalition partner Ngangare faithfully by his side until the very end. Although our hearts are broken about the loss of Ntwari, one of the first lions of Magashi, we know that his legacy lives on in generations of the lions, which are roaming the wilds of Akagera now. And Mother Nature does not have time to grieve. Gaps in the finely balanced ecosystem get filled up quickly and so shortly after Ntwari's disappearance, a new coalition of young, strong male lions was seen around Magashi. These two very handsome, big-maned lions had taken down a buffalo close to our access road and our guests had the incredible privilege of seeing them feasting for many consecutive days.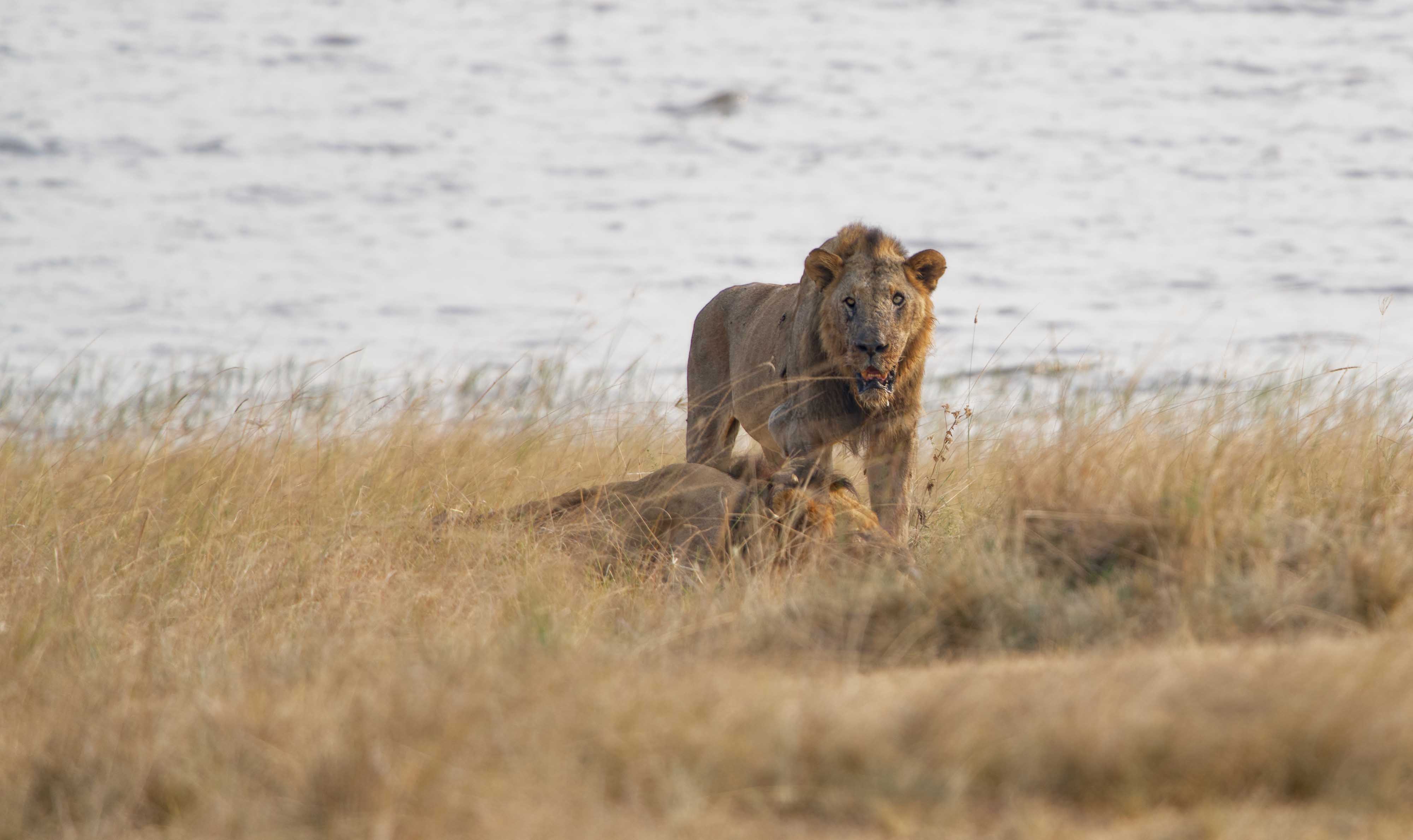 Amahoro Pride offspring are getting bolder
One evening, after a peaceful sundowner next to Lake Rwanyakazinga, our guides came across the lioness Amahoro and her four youngsters strolling along on the lakeshore. The sub-adults are quite notorious for their early developing hunting skills and just like their legendary mother, they seem to know no fear. Being ravenous and in hunting mode they just walked up to a big lone buffalo bull in plain sight and started testing him. Noticing the lions' determination, the buffalo could not hold his nerve for long and charging towards them, he successfully managed to make a narrow escape.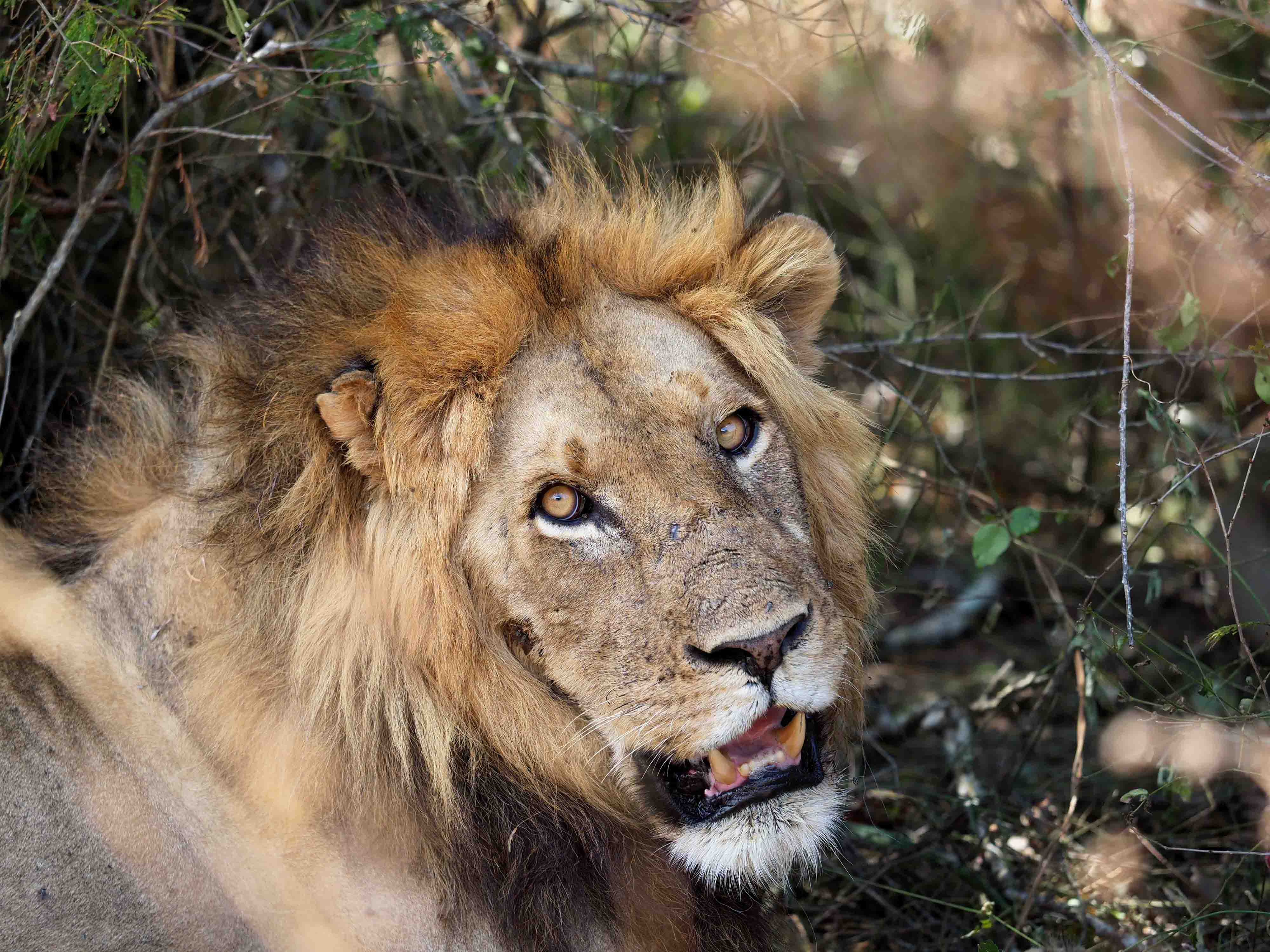 Fueled by adrenaline, the lions now tried their luck with a fully grown hippo – all five of them leapt onto the back of the beast and tried to bring it down. The panicked hippo ran towards the water and dragged the whole lion family on its back into the lake, where they eventually let go of the unlucky hippo. Right after this another bold attempt was made with two buffalo bulls, which fled the hungry lions in a furious stampede right past the game viewers. How lucky our guests were – witnessing wildlife interactions like this are surely once-in-a-lifetime sightings for most of us!
An incredible shoebill sighting
While our guides tried to locate the pride of lions, which was suspected to be close by, they found something else completely unexpected: a shoebill stork! Shoebill sightings are surely the rarest sightings in Akagera. The big stork is amongst the five most desirable birds in Africa for birdwatchers, and the last known sighting in Akagera was almost two years ago.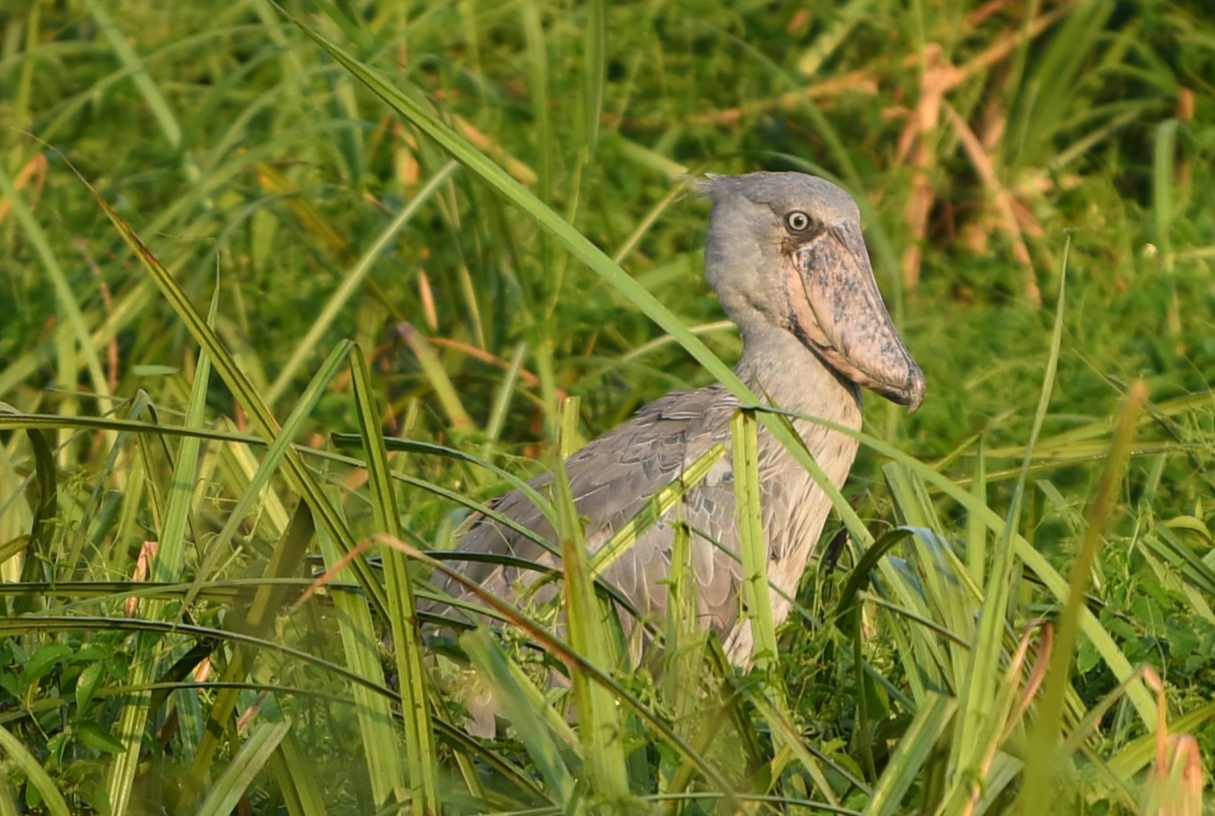 People of Magashi
Preserving cultural heritage by keeping traditions alive
Many of Magashi's staff members hail from the surrounding communities, which have very old cattle-farming traditions. By proudly showcasing some of their traditional life in Eastern Rwanda, our staff enjoys giving guests a deeper insight in their cultural heritage. One of the old traditions, still practiced in many communities, is "Kwitira" a unique, traditional method of preserving the milk of their precious cows. Using fragrant smoke from burning special sweet grasses, the milk is cured, sterilised and preserved by the women of the families. It takes knowledge and experience to conduct the necessary procedures in the right way, and even our younger ladies are incredibly skilled experts in this interesting traditional way of processing milk.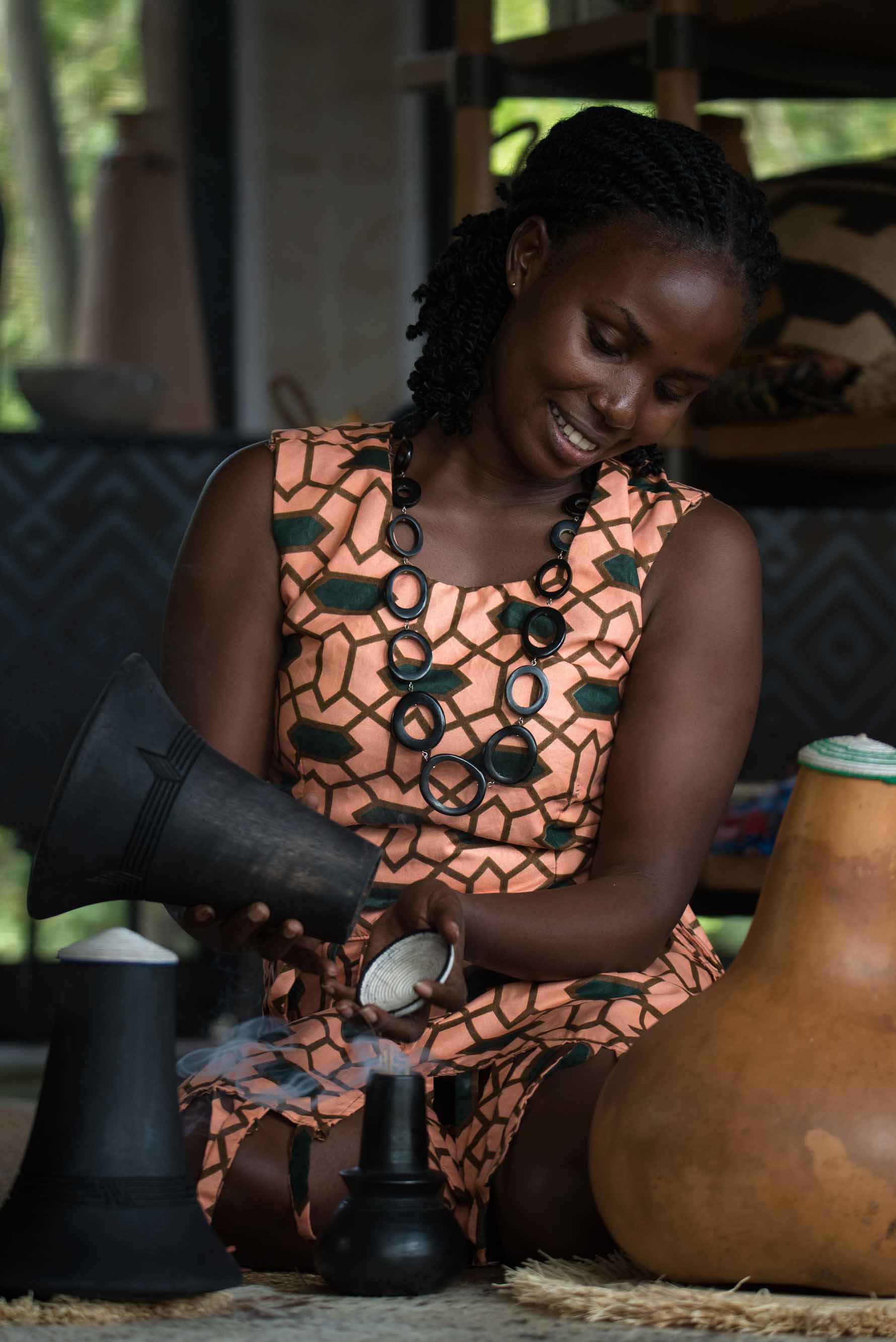 Wilderness Rwanda Food Experience Manager and Chef Trainer, Geraldine Hazvinei Amose at Magashi
Originally from Zimbabwe, Geraldine's culinary career has taken her to different countries in Africa. In August she joined Wilderness Rwanda and spent her first month at Magashi, working with our kitchen team to improve our food offering even further. The whole Magashi family is happy to embark on this exciting culinary journey together with Geraldine!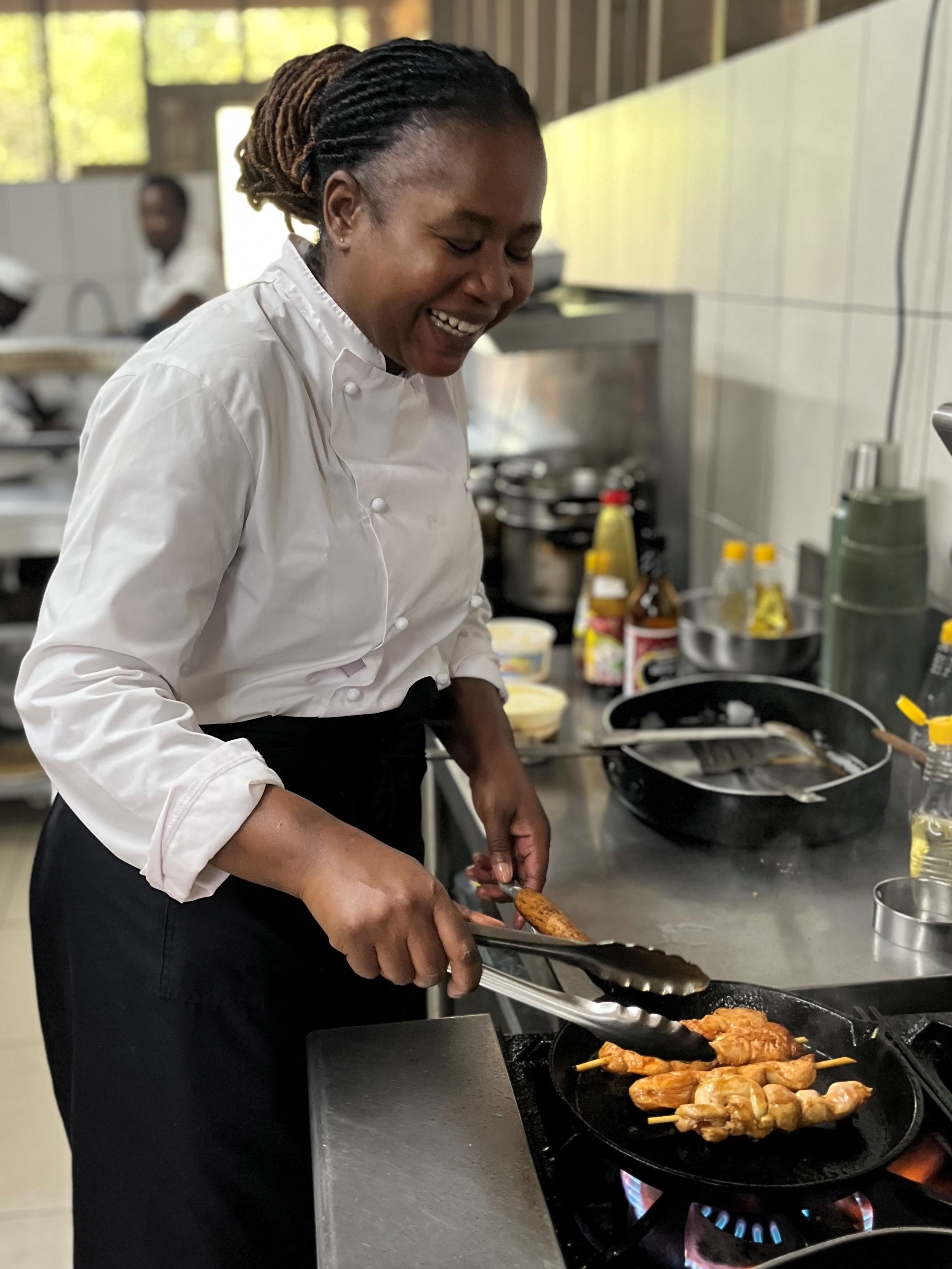 "Thank you so much for everything. An amazing experience. We will be back!"
A. D., Mexico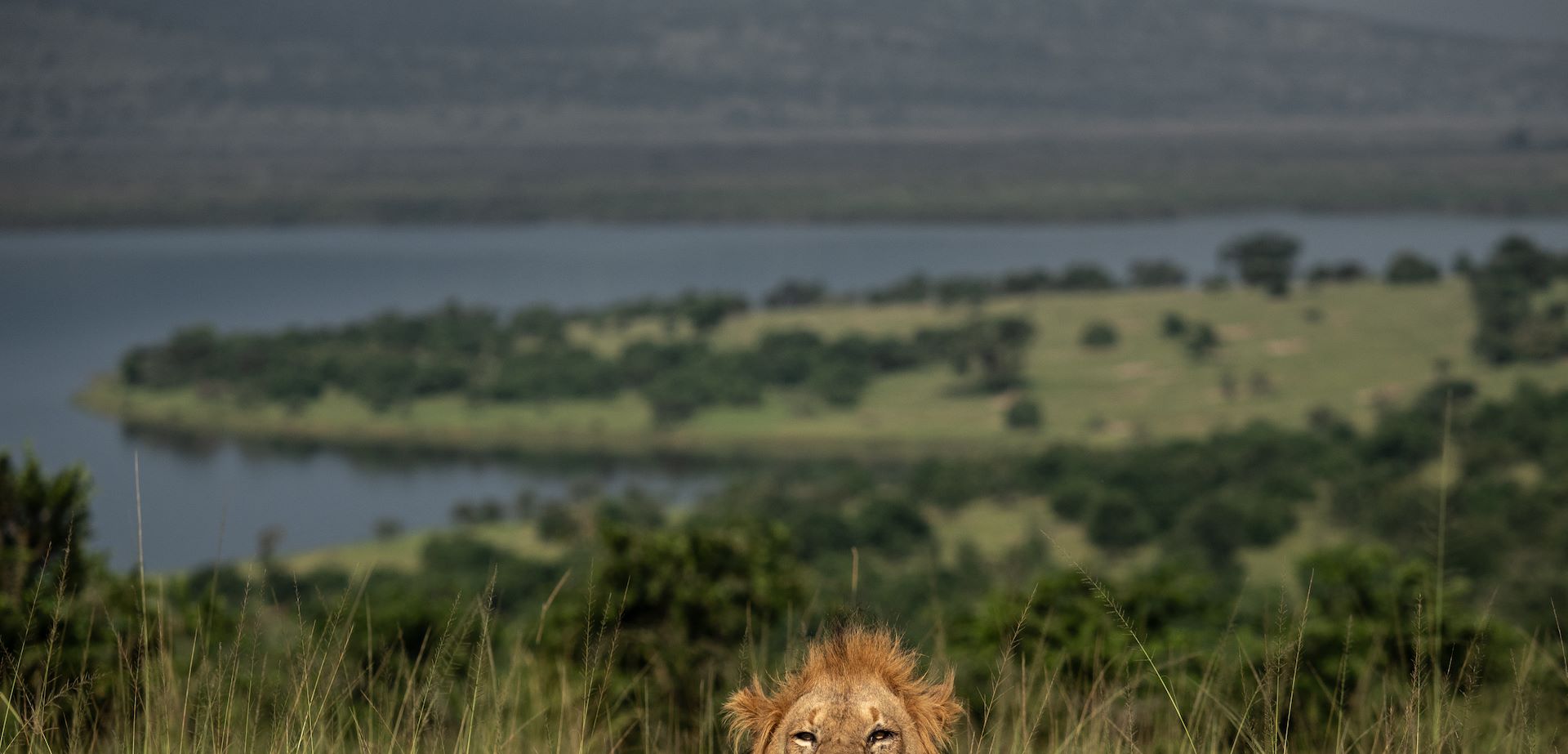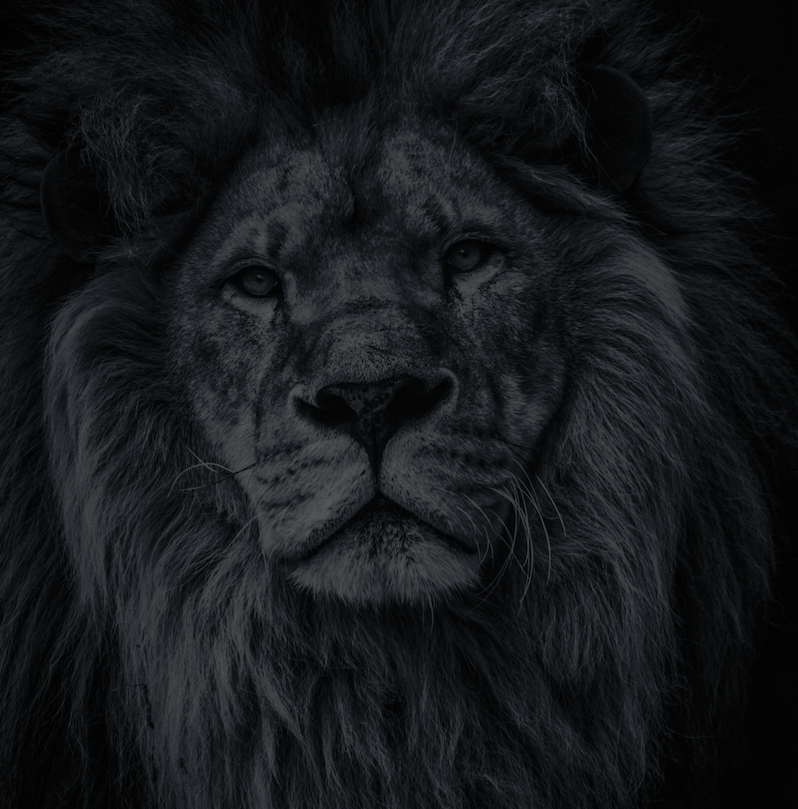 Let's plan your next journey
Ready?
When we say we're there every step of the way, we mean it, literally. From planning the perfect circuit, to private inter-camp transfers on Wilderness Air, and easing you through Customs. We're with you on the ground, at your side, 24-7, from start to finish. Ready to take the road less travelled? Contact our Travel Designers to plan an unforgettable journey.