Given the precarious state of our planet, every day should be Earth Day. April 22, 1970 marked its first occasion, sparking rallies across America and launching a global environmental movement. Since then that date has annually brought together eco-warriors around the world, galvanised to work for, to fight for, a greener, safer future for all of us.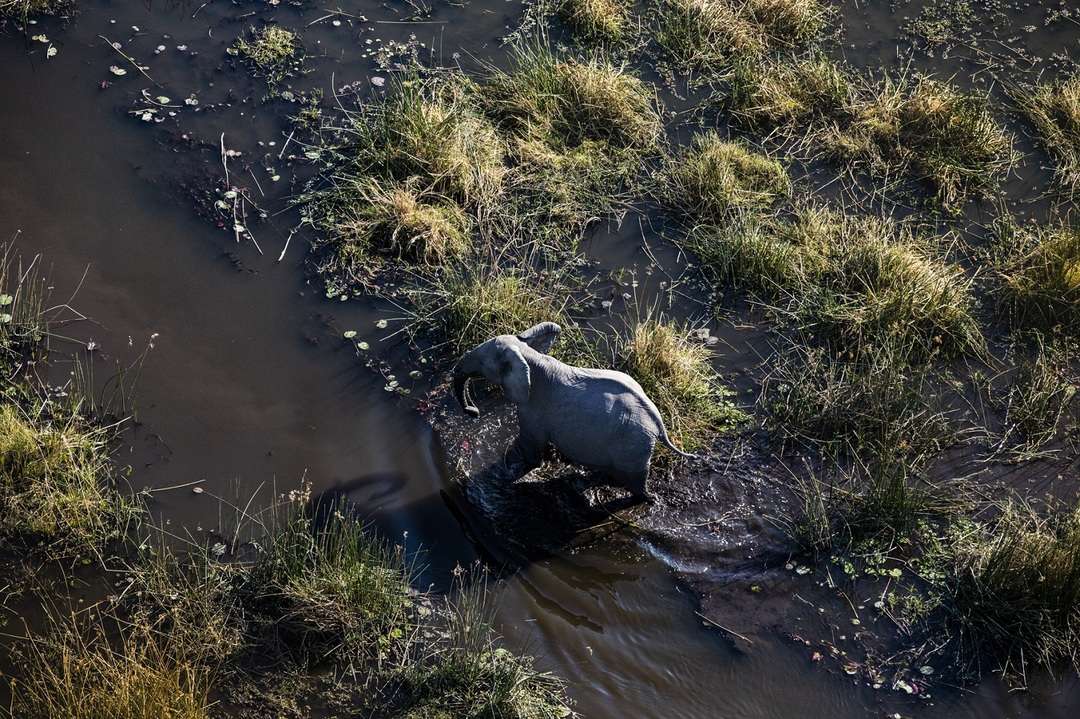 This year, Earth Day's theme is 'Invest in Our Planet', a call to governments, corporates, and citizens to align to take action on climate change. To rule, to deal, to live more sustainably.
We at Wilderness have honoured the Earth since our inception nearly 40 years ago, with our mission to relentlessly protect pristine ecosystems and all the life they sustain: 2.4 million hectares across seven African countries, supporting 925 bird, 315 mammal, 250 reptile, and 118 amphibian species, including 96 IUCN Red List species. All of our camps, most completely solar-powered and all with a sensitive design ethos, leave a light footprint. Biodiversity conservation is the essence of our purpose.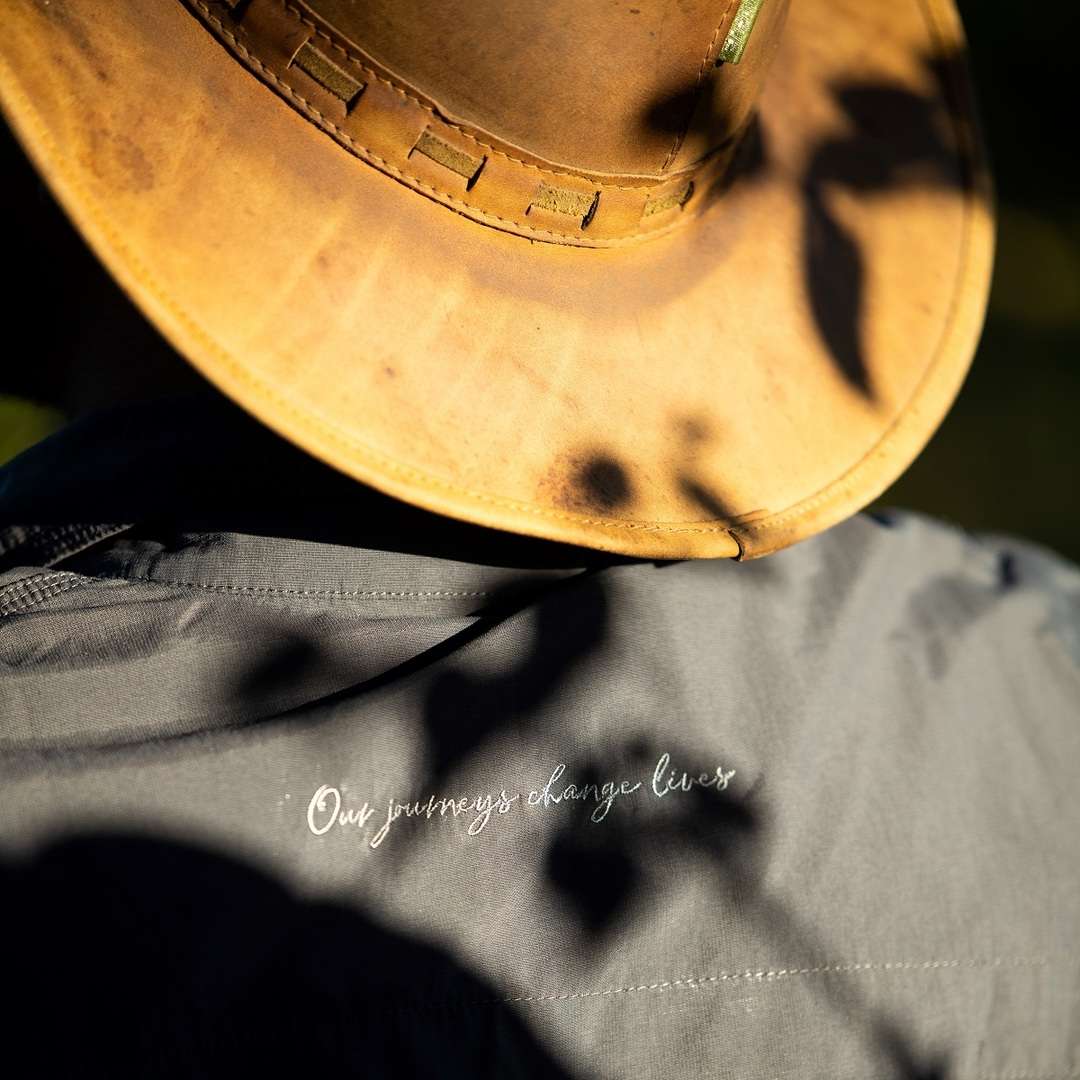 Our camps in Botswana, where we began, exemplify our commitment to – and investment in – preserving and greening the only home we have, particularly Africa's unique ecosystems. In 2015, the Government of Botswana awarded Wilderness a medal of Meritorious Service for our contribution to the country.
Here are some of the ways we continue to help:
Reforestation in the Linyanti Wildlife Reserve
The 125 000-hectare Linyanti Wildlife Reserve is the renowned home of one of the world's largest elephant meta-herds – as well as an abundance of other game. A region of woodlands and water courses, the Linyanti hosts wildlife corridors that are critical to the dispersal of various species: elephant, African wild dog, and others. Our tree nursery – built during the COVID-19 pandemic near King's Pool and DumaTau camps, from totally recycled materials – is helping ensure the ongoing floral diversity of the area.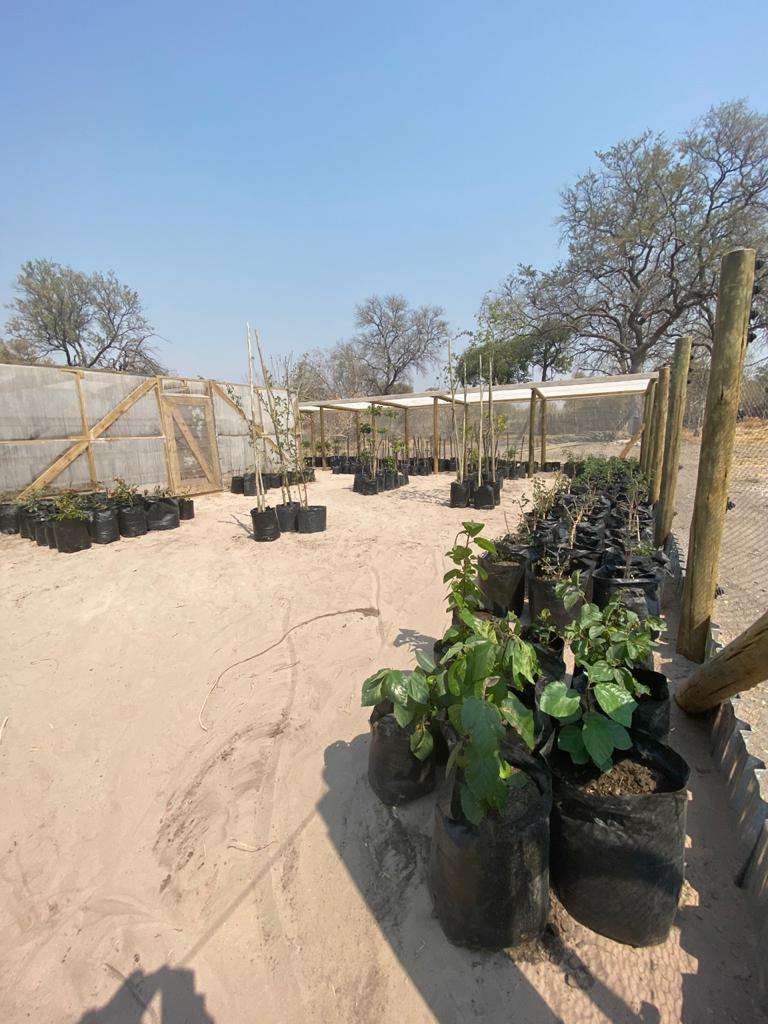 Seeds from trees within the reserve are growing into saplings, to be planted around and inside the camps' footprints – mainly along the riparian belt and wooded areas along the banks of the Linyanti River and Savute Channel. The nursery already homes jackalberry, knobthorn, African mangosteen, mahogany, buffalo thorn, marula, baobab, strangler and sycamore fig, birdplum, Kalahari apple leaf, and camelthorn saplings. Once they are ready for planting, guests at the nearby camps will be invited to plant their own tree.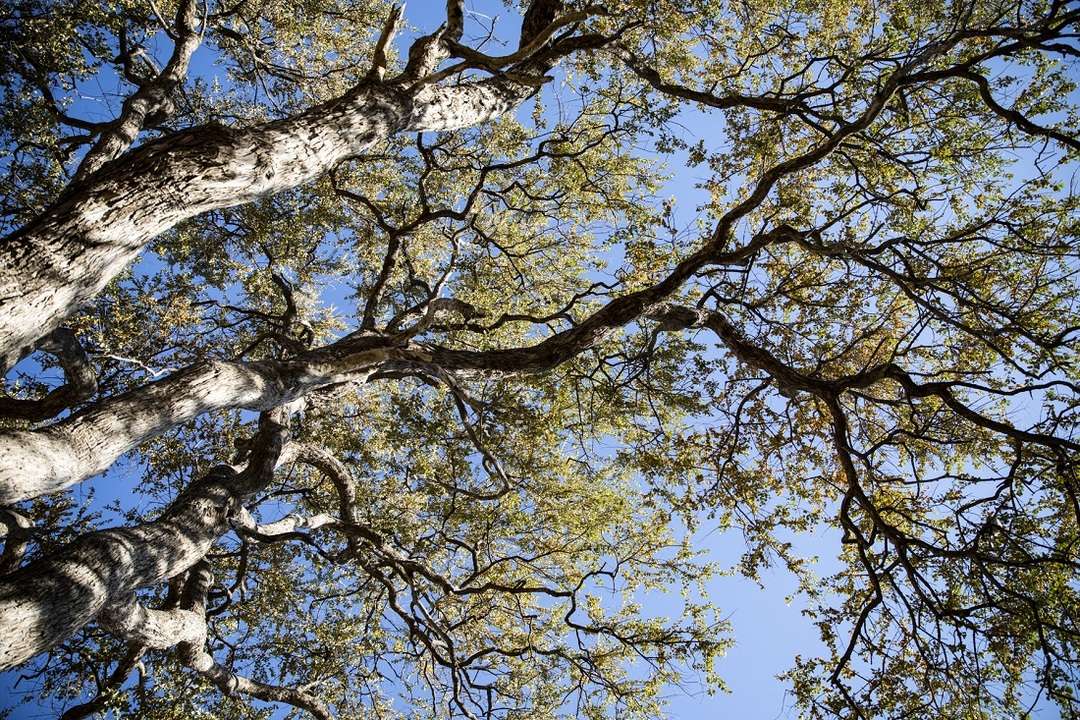 Given the Linyanti's large, year-round elephant numbers, trees and flora suffer considerable loss, particularly during the dry season. Elephants 'ring bark' trees, which leads to the trees breaking and dying. New trees grown in the nursery will be planted during the wet season, to give them a fair chance of surviving, especially during summer when elephant pressure is at its lowest.
Wild Dogs and Wildlife Corridors
Set between two wildlife corridors, close to the source of the Linyanti's Savute Channel, DumaTau is well placed to protect the corridors and the species moving along them. Over the last few decades, it's been involved in monitoring the movement of elephants, particularly, along the corridors. More recent research has revealed these corridors to be one of three key African wild dog dispersal areas in Botswana, and the highest frequented of the three. With just 6 000 African wild dogs on the continent, this vital conservation area – significantly free of human-wildlife conflict – is key to expanding wild dog populations.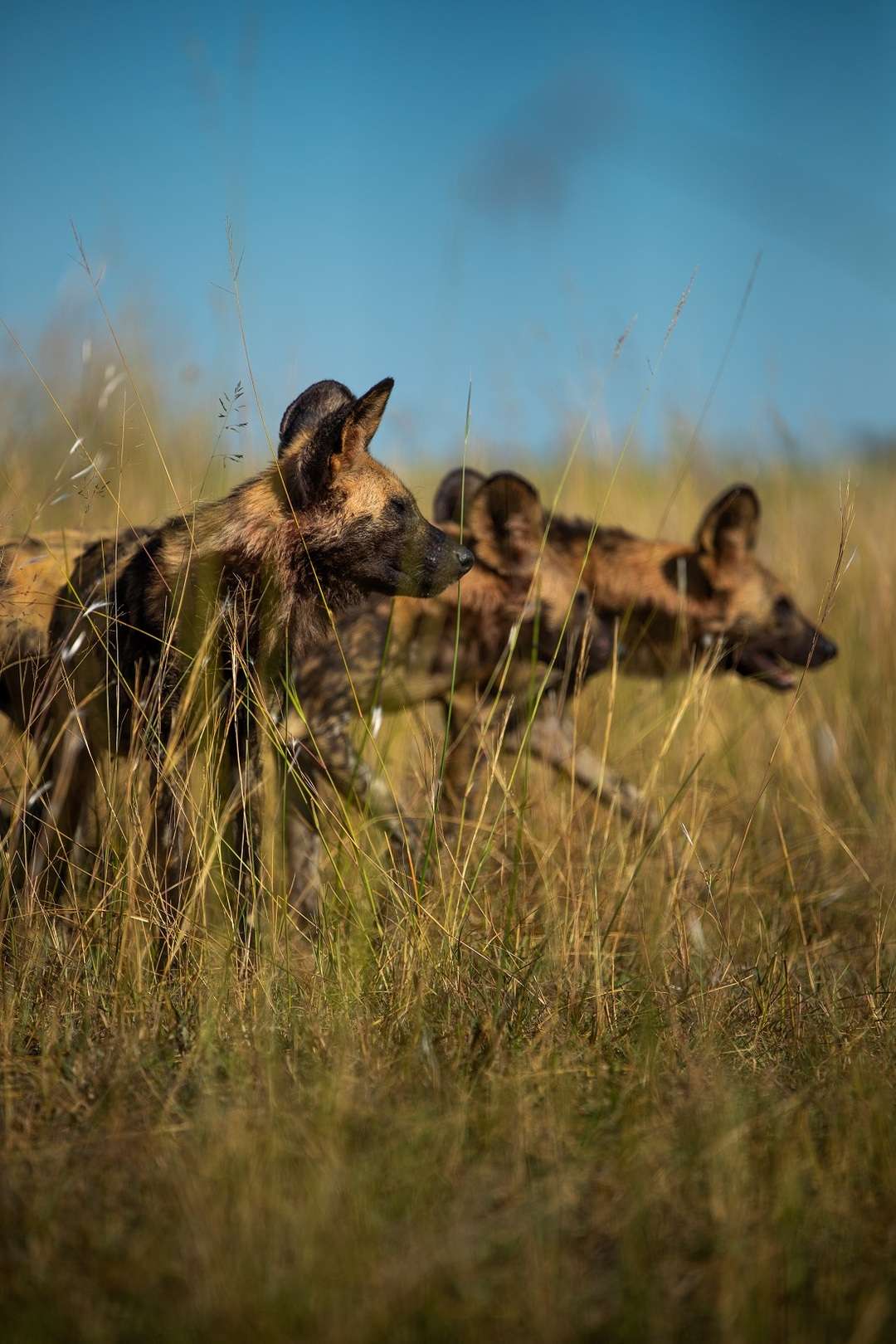 DumaTau continues to support the Wild Dog Dispersal Study, which aims to better understand the movement behaviour of wild dogs and identify their dispersal corridors. Camp guests contribute to wild dog research by submitting their own sightings and photos as part of the camp's citizen science initiative.
'We have always been very focused on the sustainability of these wildlife corridors, such as the Linyanti, and it is more imperative than ever to protect them', says Kim Nixon, Wilderness Botswana MD. 'Especially for African elephant and wild dog that traverse these large areas, but also for habitat specialists such as roan and sable antelope. These species all need undisturbed areas to support viable, self-sustaining populations. This is what impactful conservation tourism is all about'.
Sustainable Community Empowerment
We're proud of our conservation-tourism partnership with the Okavango Community Trust, representing five villages in the far north of the Okavango Delta, near our camps Vumbura Plains and Little Vumbura. Rights to the Vumbura Private Wilderness Area belong to these villages; Wilderness leases the land and pays them annual concession fees. Since the Trust's founding in 1996, we've worked together – and in co-operation with Botswana's government – on a vast number of community upliftment projects. These have included contributions towards income-generation and job creation; farming assistance; education and training; and a COVID-19 relief project that saw 224 tonnes of food distributed to more than 28 000 people, as well as to other communities reliant on the tourism sector.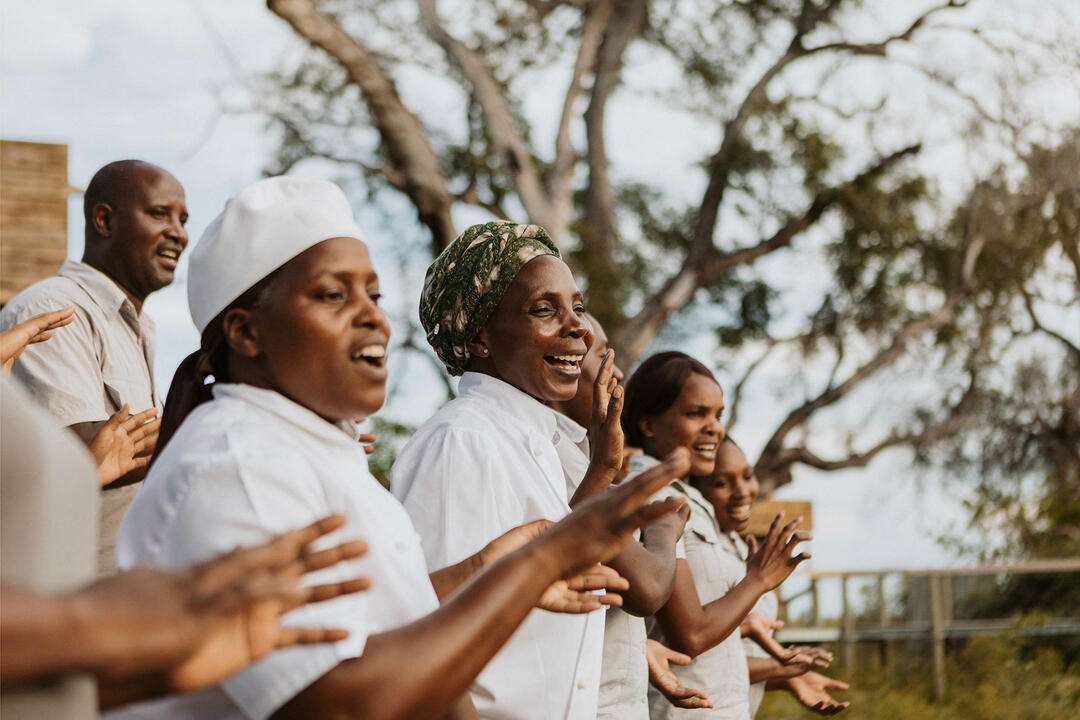 We've grown our camp staff, working with the Trust on an in-house training school; the majority of staff comes from the Trust villages. Other employment and income-generating initiatives include training and support in beekeeping, horticulture, milling, and basket weaving, among other endeavours.
Our engagement with the Trust also includes the Children in the Wilderness (CITW) programme in the five village primary schools. Our non-profit partner, CITW is helping raise an eco-minded generation through environmental education and life and leadership skills. By training teachers and running extracurricular activities, Eco-Clubs, and annual camps, the programme enhances Botswana's national basic education curriculum – and the local communities' sustainability.
Guiding Our Guardians
Wilderness Savuti in the Linyanti Wilderness Reserve recently hosted a long-awaited Wilderness Guides Workshop. Our guides – informative, professional, and passionate guardians of the wild – form the heart of the Wilderness experience. After nearly two years of the COVID-19 pandemic, they reunited to swap learnings and stories, and gear up for the recovering tourist season ahead.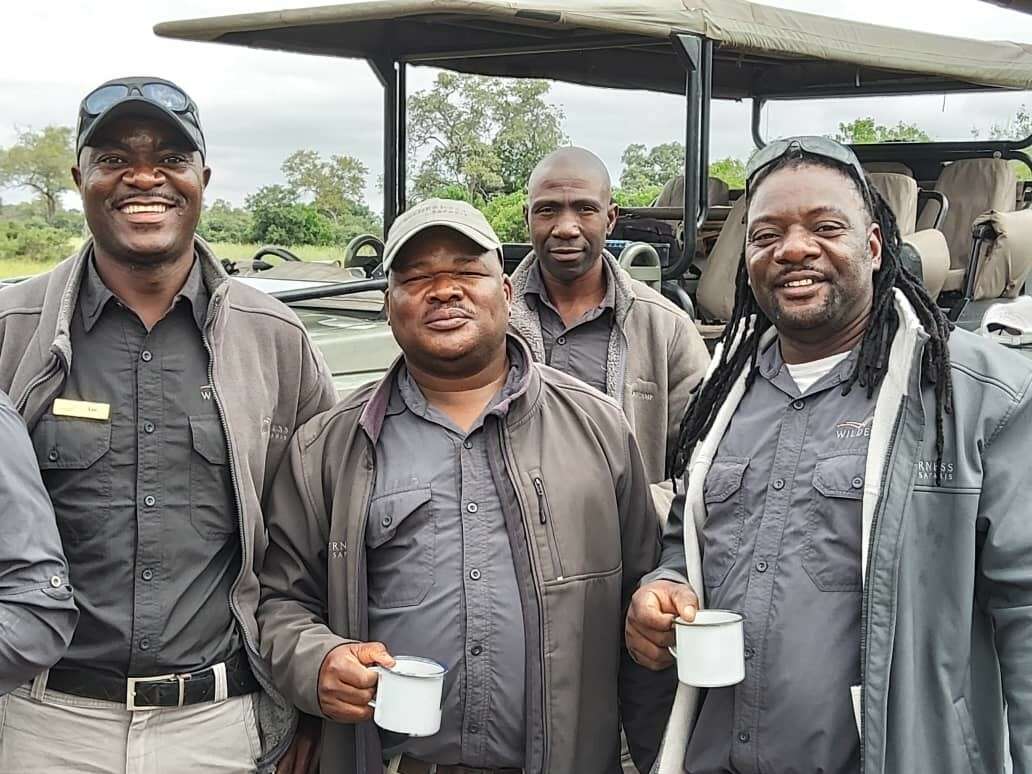 The week-long workshop covered a range of topics sure to fascinate our guests: Social Anthropology and Culture; the Bantu Migration; Southern African Archaeology and History; the History and Geology of the Okavango Delta; the History of Hydrological Cycles of East, South-Central, and Southern Africa; and Ornithology and Bird Identification.
All our guides are raring to welcome you, or welcome your return. And to be back in action, making every moment of your safari count, and raising your environmental IQ in the process.
Food Ethos and Fine Dining
Mombo, our flagship camp in the Okavango Delta, is setting the pace for a shift towards more sustainable menus. A plus for guests, the environment, and local communities. Healthier for you and the planet in many ways, and no less delicious.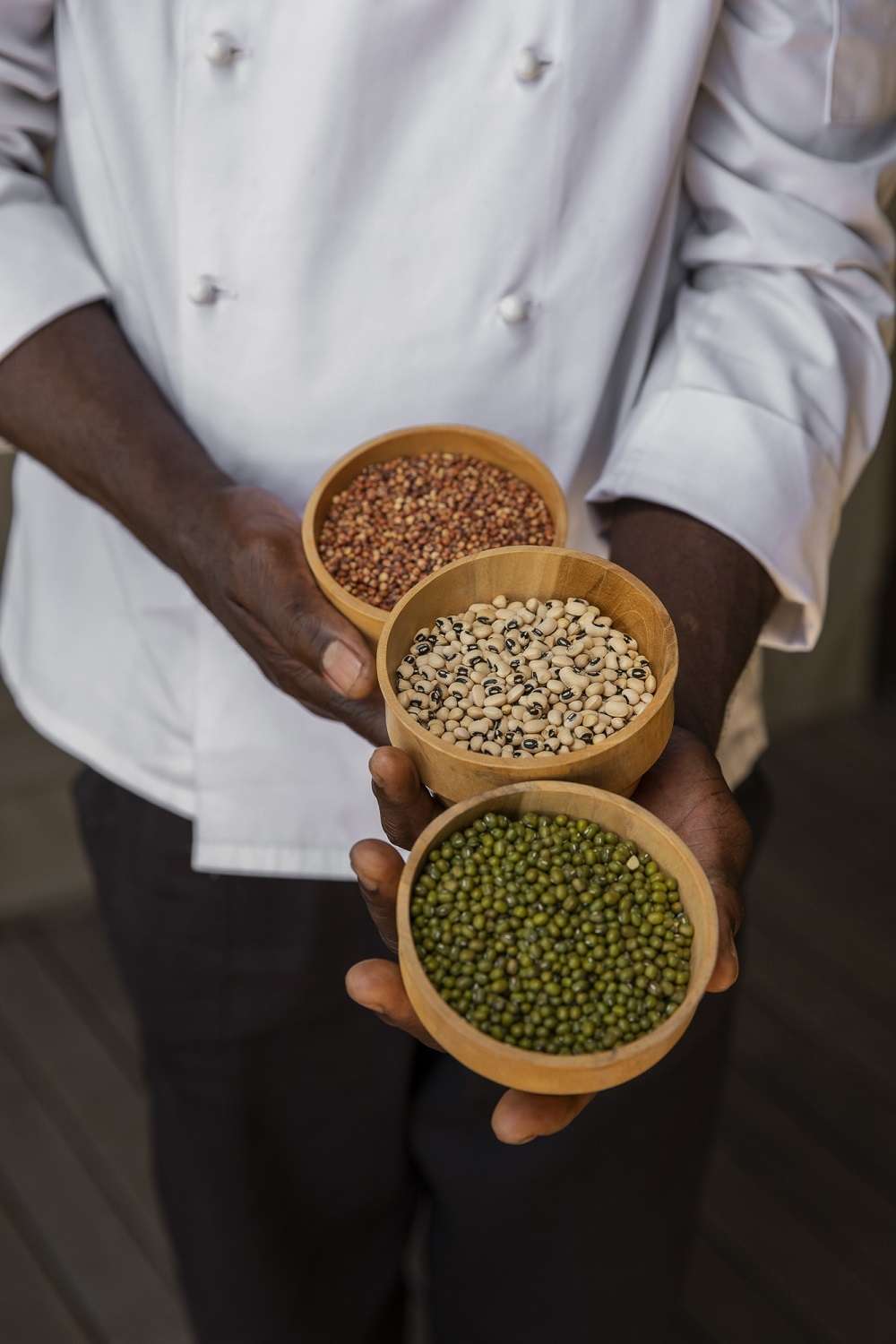 Tonderai Chipfupi, Mombo's new head chef, has been supervising the camp's roll-out of an outstanding Earth-to-plate sustainable dining menu. Mombo's food ethos is led by three guiding principles: celebrating regional produce, reducing food waste, and collaborating with local farmers and artisans. All combine to create a food offering suited to all tastes.
'At Mombo, our guests' food experience is a journey in itself, and we want them to feel truly indulged as they discover local ingredients and learn about this spectacular wilderness area', Tonderai says. 'We believe that the more food is locally grown, the more we can reduce our "foodprint", strengthen our ties with the community, and create a healthier, more harmonious, environment for all of us'.
Mombo's food offerings have always remained relevant to their surroundings, centred around local African ingredients and cultures, offering guests authentic yet refreshing and stylish dining deep into the Delta. Using indigenous heritage ingredients, Mombo supports its neighbouring communities, as well as celebrates heirloom produce from each region. Such as the iconic baobab and the superfood powder produced from its fruit – providing a wide range of health benefits and used in Mombo's salad dressing, granola, and 'Nice Cream', among other dishes.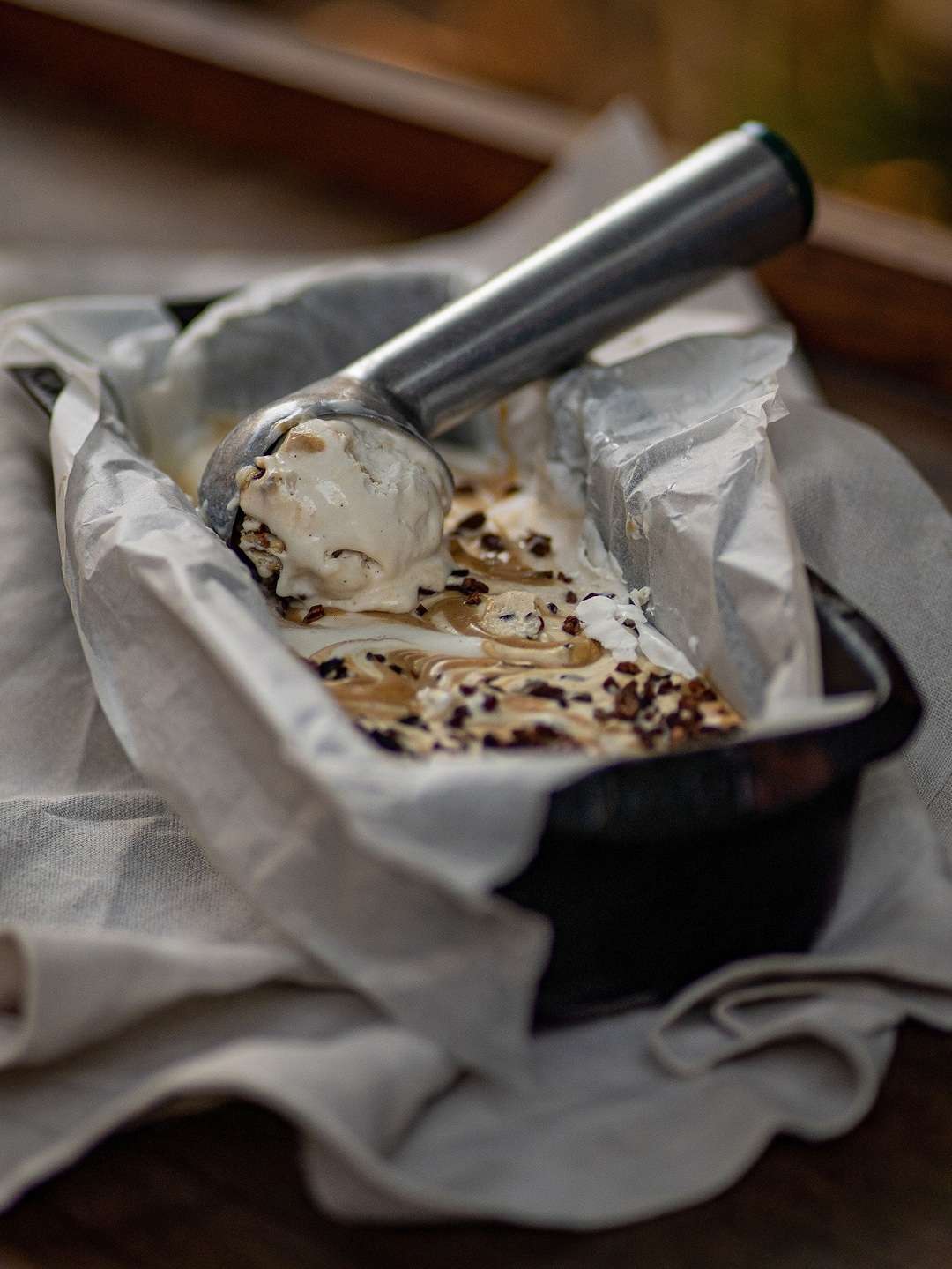 All Mombo's dishes are designed to use as much of the ingredients as possible, reducing food wastage. Menu choices are conservation-minded, consciously minimising imported food items. Balancing meat- and plant-based options supports Mombo's mission to operate with as light a footprint as possible.
Mombo's food journey – moving more towards sustainability – is similar to that of our other Botswana camps, DumaTau and Vumbura Plains, for instance.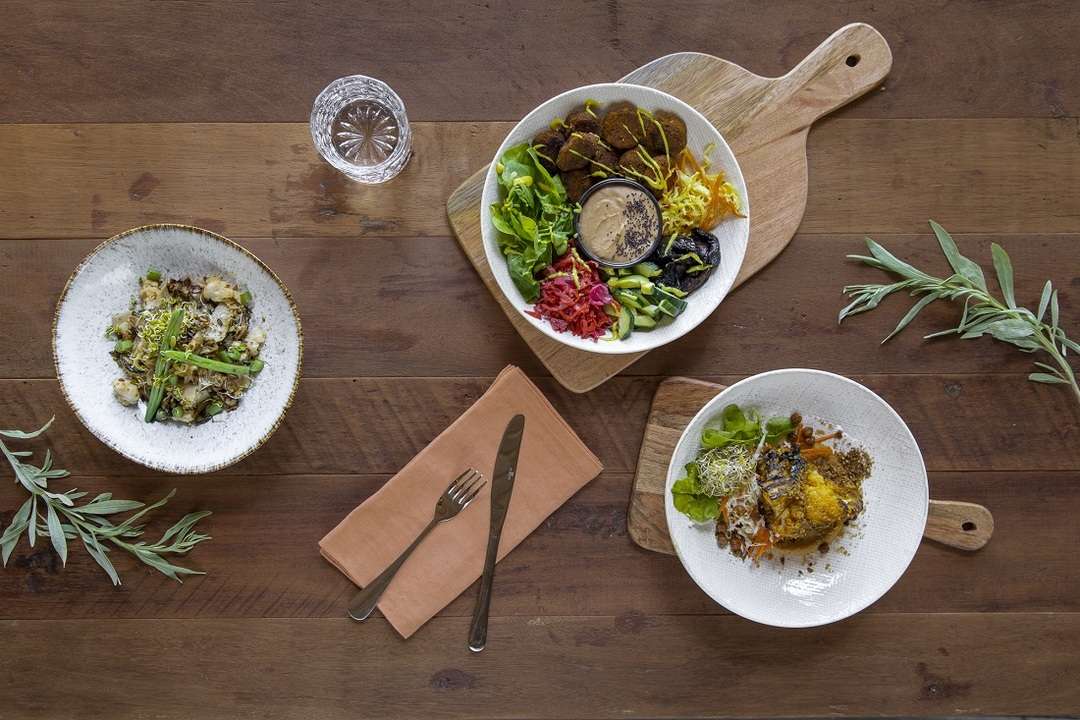 'We are excited to share Botswana's rich kitchen heritage with our guests in ways that will empower local people and help reduce our carbon emissions and foodprint', says Linda van Rensburg, Wilderness Group Food Experience Manager. 'While some of the ingredients may be unfamiliar to our guests, I can assure them from personal experience that they will make a delicious addition to the menu, and to their safari experience'.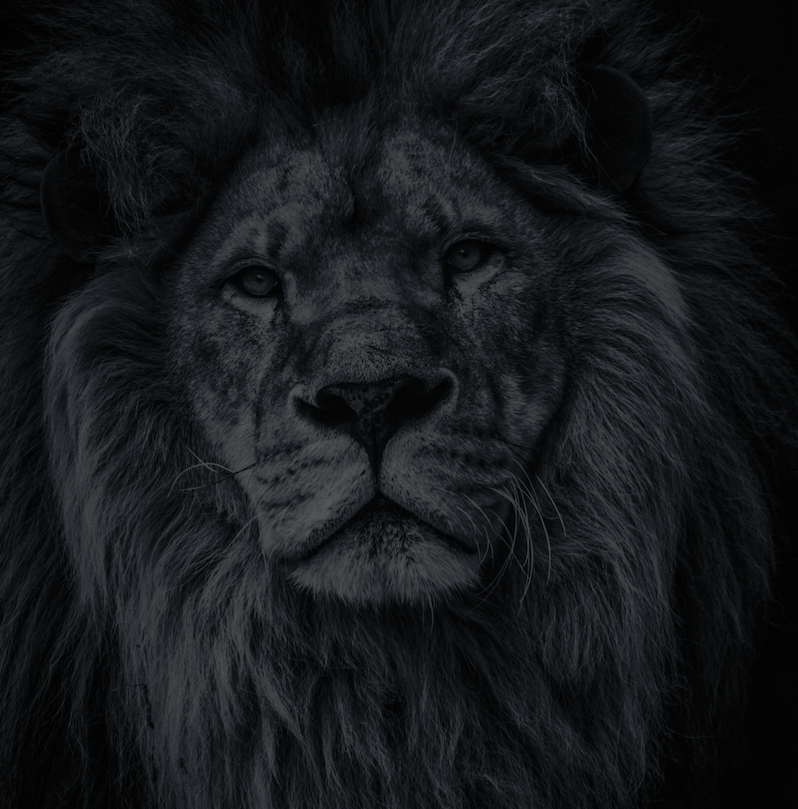 Let's plan your next journey
Ready?
When we say we're there every step of the way, we mean it, literally. From planning the perfect circuit, to private inter-camp transfers on Wilderness Air, and easing you through Customs. We're with you on the ground, at your side, 24-7, from start to finish. Ready to take the road less travelled? Contact our Travel Designers to plan an unforgettable journey.