So much has happened at Bisate in terms of our reforestation in the last six months that several of our head office staff, who returned here after absences of several months, said the place was virtually unrecognisable. Even Rwanda general managers Rob and Ingrid, who visit Bisate every few weeks, are constantly surprised by how quickly things grow in this environment.
Back in April and May we underwent our last round of 'mass planting'. At Bisate we encourage all our guests to plant a tree with us, but the mass planting happens around the end or beginning of the rainy season, when we employ members of the local community for a certain period of time and virtually empty our nursery of all the saplings large enough to make it to adulthood unprotected.
Our current nursery has a huge capacity so it can mean that at certain times we plant several thousand saplings over a relatively short period of time. We had purchased a large number of Dombeya from the local community, and after a short period of nurturing them in the nursery, we planted them on what is now the Mango Forest Hill, a section of Bisate property where all reforestation efforts have been generously funded by Mango Safaris. We planted close to 4 000 trees over this period, half of which are on the Mango Forest hillock.
May also marked the beginning of a unique collaboration between the Dian Fossey Gorilla Fund International (DFGFI) (Karisoke) and Bisate. Close to 60 members from the Karisoke team came and planted a Hagenia abyssinica tree on a small hill which had been cleared of eucalyptus, directly in view of the lodge. Natural fertiliser in the form of cow manure was added and the trees have been growing at a rapid rate ever since.
We invited the Karisoke team to come back in October for another round of planting during the 'short' rainy season and everyone was astounded at how big their trees had grown. Some of the saplings are now around the height of an adult man, and visible from the lodge! We intend to plant with the DFGFI until the whole hill is covered in their saplings!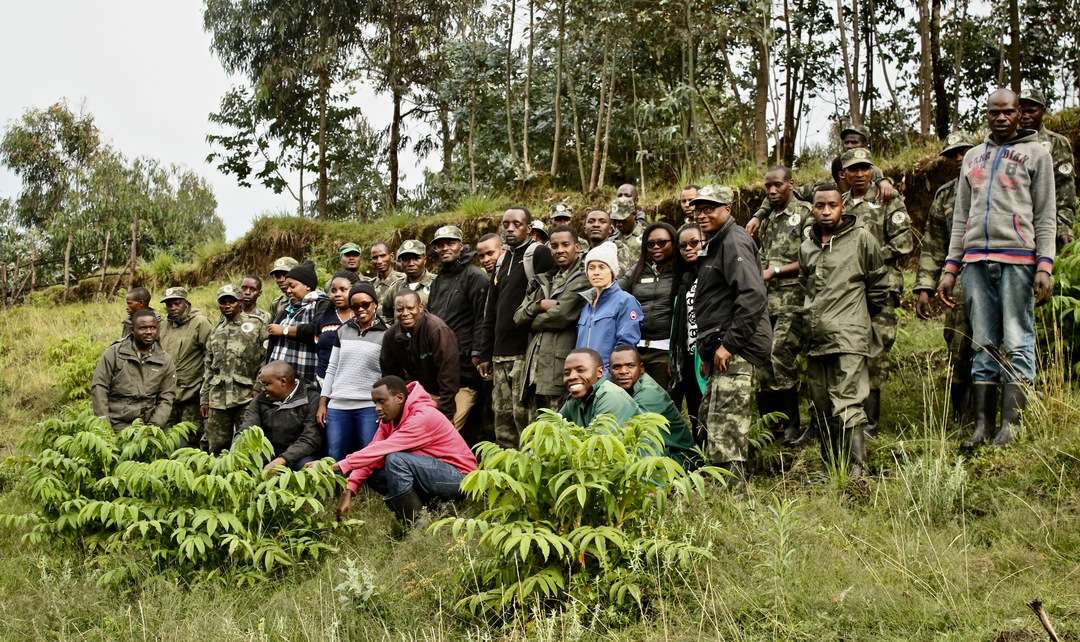 June, July and August is one of the driest quarters of the year, and it is not uncommon to have spells of several consecutive sunny days. Our agronomy team was busy during this time, clearing plant and other small vegetation material that had grown around the newly planted saplings. We also took this opportunity with the community to clear large amounts of alnus from Bisate hill. It is always nice to involve the community and though this is an alien invasive species, the community members were only too happy to take it off our hands in order to use it as building material. A win-win for everyone.
The dry season is also a crucial time of year for seed harvesting. Adult indigenous trees on the Bisate property are still few and far between, though there are a lot of large hagenias growing; the 'females' start to bear seeds in large bunches around July. These bunches superficially resemble the shape of a bunch of grapes. We dried a number of bunches over several weeks, and in the meantime went about cultivating new and empty parts of our nursery before sowing them. It took quite a while for the seeds to germinate and sprout but eventually we started to see them protruding from the soil in September. Since then, the little seedlings have done incredibly well and we are getting to the point where we will remove them from their seedbeds quite soon to wrap individually.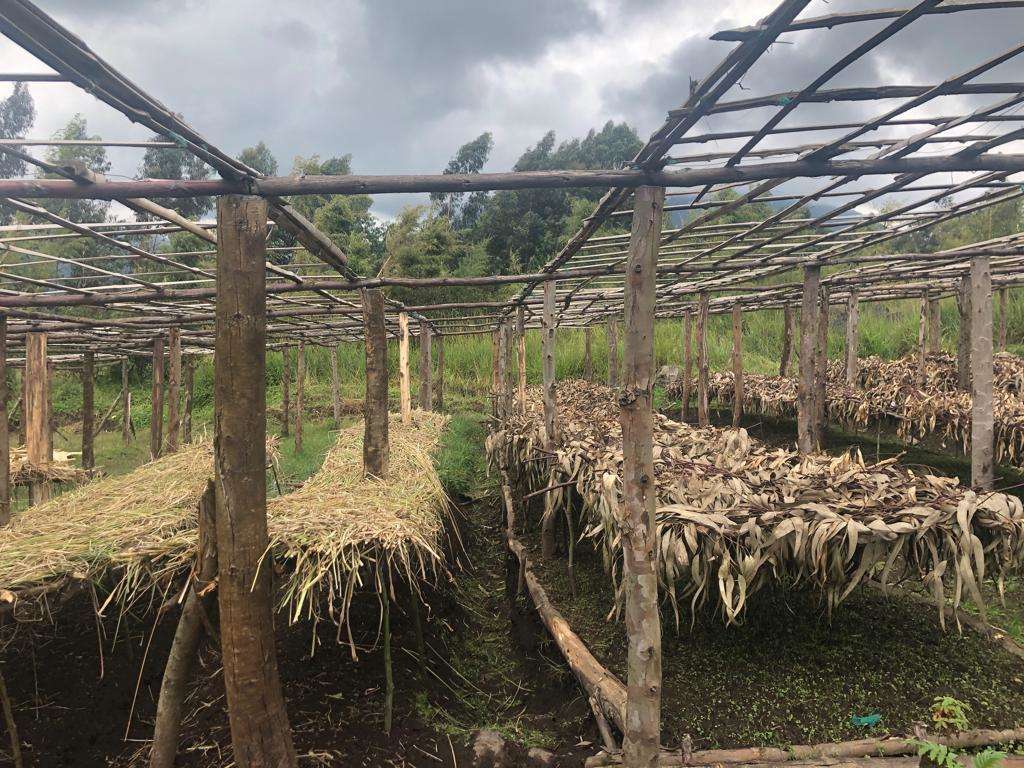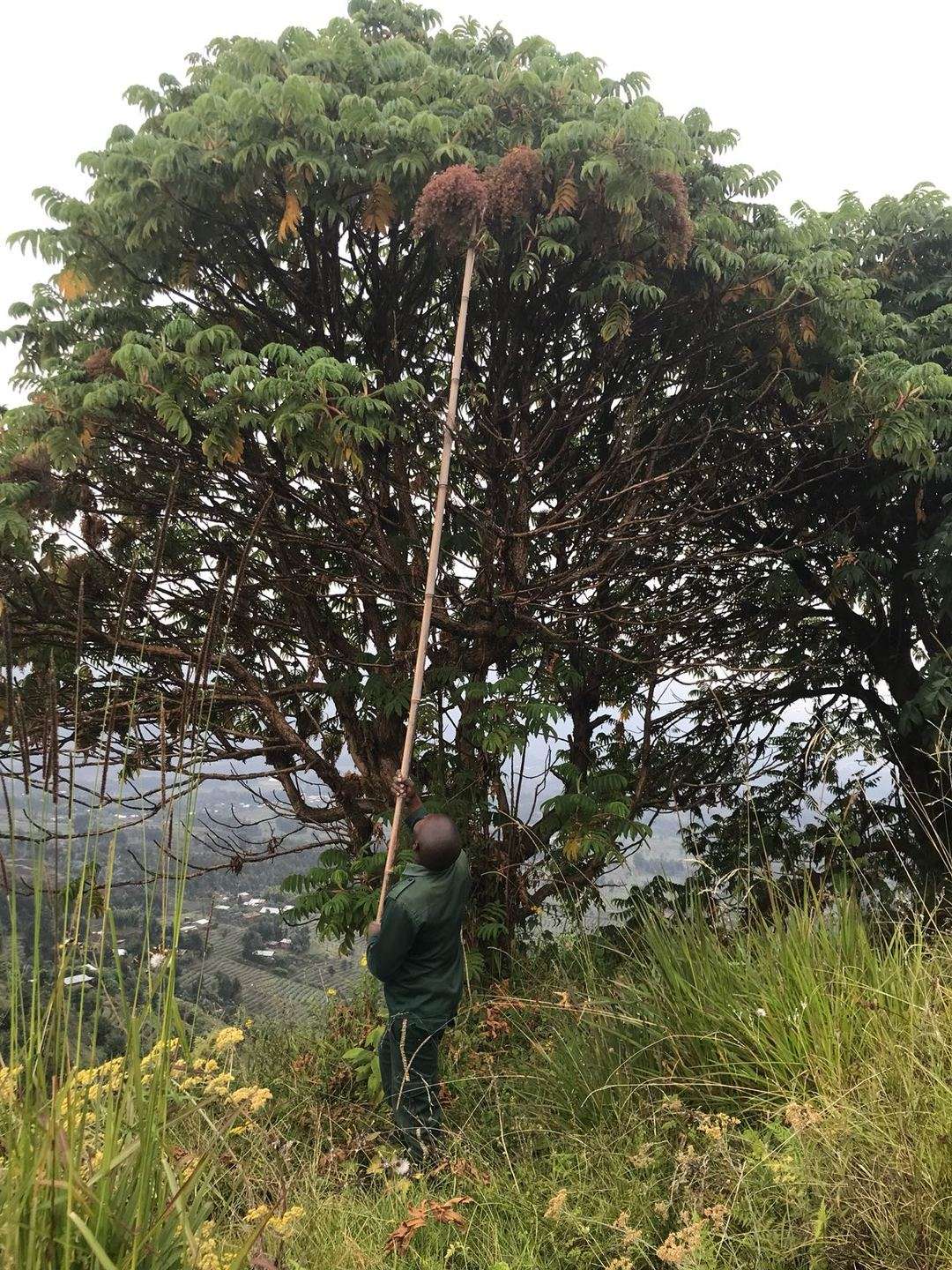 September marked the beginning of the next wet season and whilst the nursery team was busy tending to the new seedlings, Jean Moise, our head agronomist, was again able to employ several members of the local co-operative to assist him in clearing large amounts of eucalyptus from around the volcanic crater on our property. The crater team then set about planting around 3 000 hagenia at the back of Bisate hill as well as all around and in the crater. It took a little bit of time for the saplings to acclimatise to their new location, but almost all of them are now settling and starting to grow nicely again. This planting period lasted until early October.
During October more seeds of various different species were procured for the nursery and planted. Lobelia, hagenia, dombeya, neubutonia and hypericum are currently all growing in our nursery, and we hope that by April, or at some point during the next wet season, we will be able to plant them.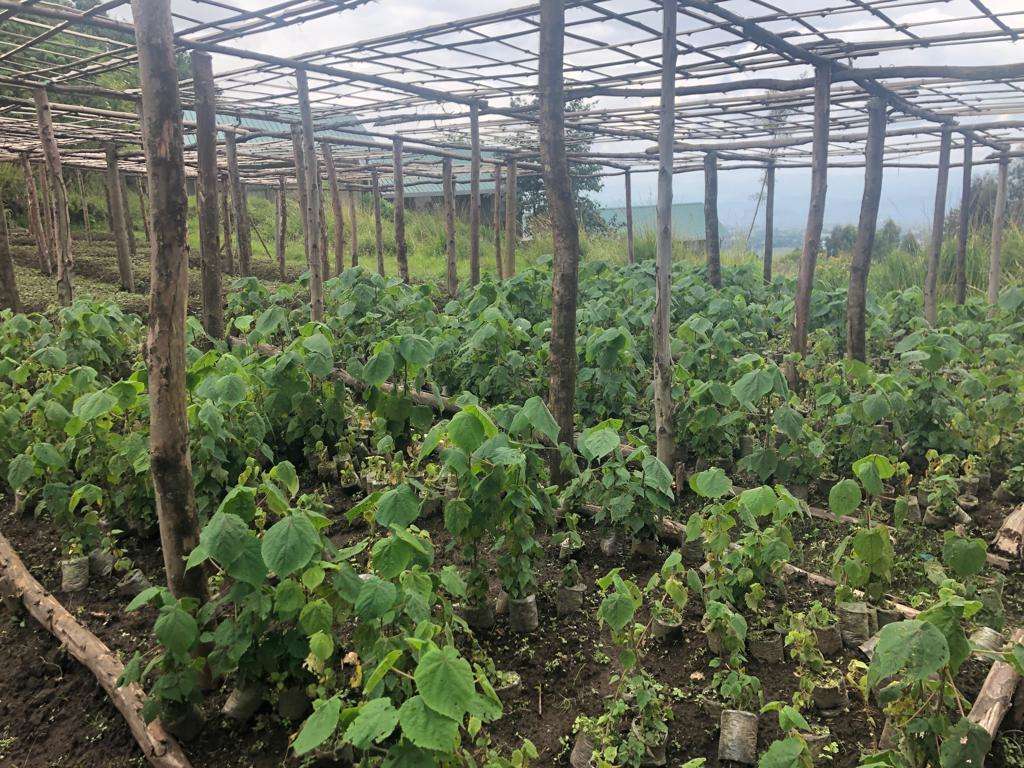 October also saw our local Children in the Wilderness Eco-club come and visit. More than 60 children came to Bisate in the morning and learned quite a bit about our reforestation programme and its importance. They then had the opportunity to visit the Bisate nursery, pick out their own sapling and plant it close to the community pathway that runs across the new part of our property. This way they will always be able to track the progress of their tree. In addition, each student wrote their name on a rock and placed it beside their sapling to make it easier to find.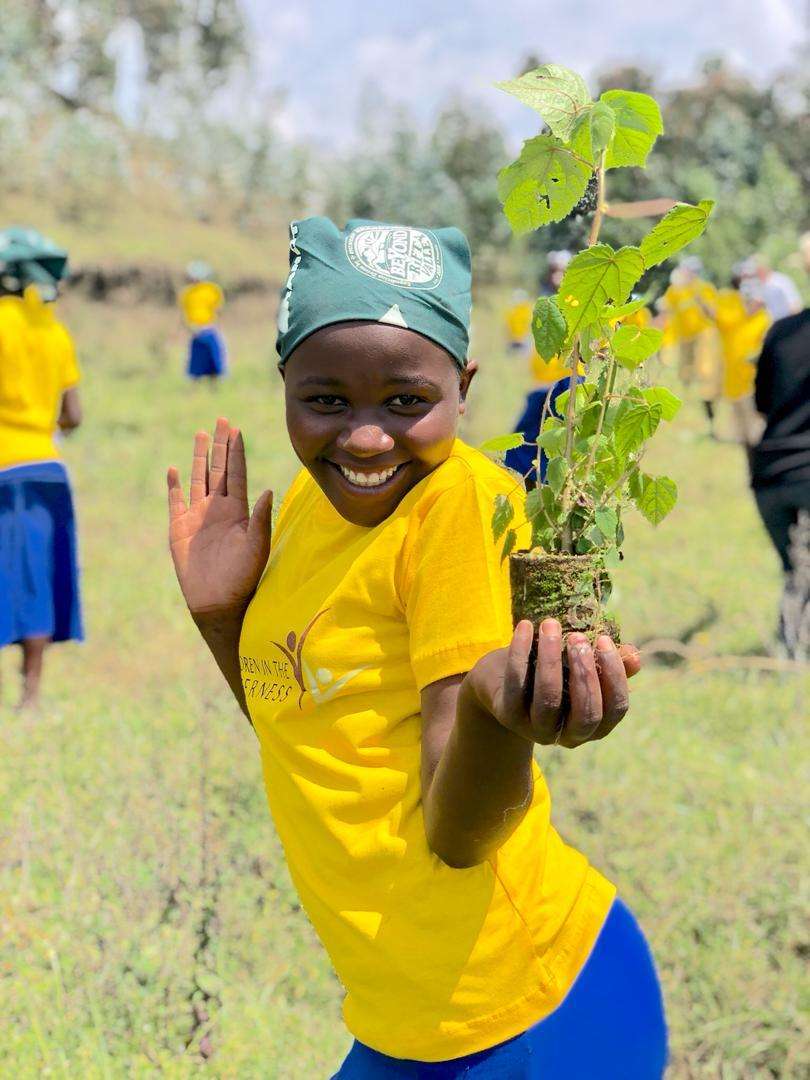 The short rainy season (September – November) is also the time of year when bamboo starts to shoot, an absolute delight for the gorillas. Many gorilla families spend more time at lower altitudes during these months, allowing for easier treks. Before Bisate opened, we planted a large number of bamboo in the flatter and lower altitude sections of the property. Whilst it has certainly taken some time for the bamboo to really grow at the rate it should, this rainy period has seen a significant change in their size and how they are sprouting. This could be partially due to the over-utilisation of the soil in this area when it was still being cultivated for agricultural purposes. We have also been experimenting with different propagation methods to see if the growth rate improves.
Lastly, it has been incredible to see our species list grow. From different birds to different mammals, there have been plenty of new records. The Bisate staff saw squirrels on two different occasions; these are likely be Bohm's or Carruthers, while a bushbuck was observed in the crater as well. African buffalo still frequent the area but are usually pushed back into the national park, which is in everyone's interest. We have now also recorded and photographed the Rwenzori batis, as well as heard a wood owl on several occasions.
Back in May, an African pitta, one of Africa's most sought-after birds, a forest species and incredibly difficult to find, actually flew into our wine cellar! All of these new species unquestionably indicate that we are on the right track with our reforestation efforts, and that the habitat change will encourage more and more forest species to come into the area. We have now planted over 20 000 indigenous trees on the property and are hoping to add at least 10 000 more in the new year. Wish us luck!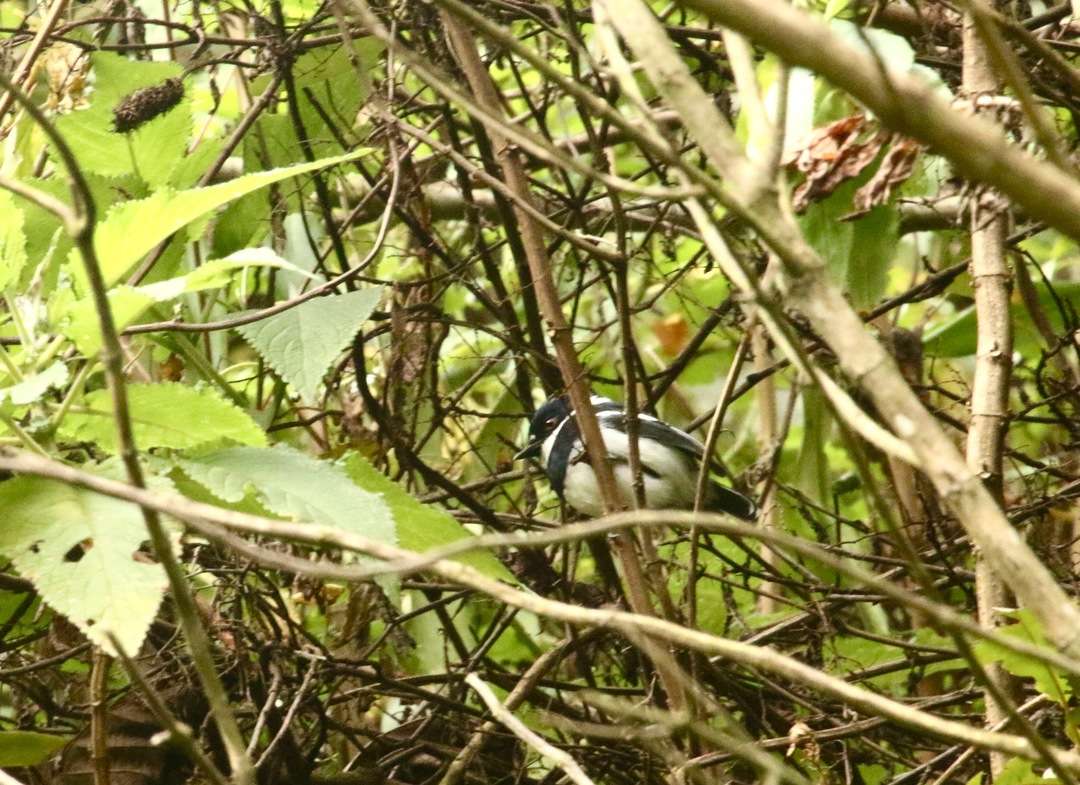 Update by Jomi Krobb, Bisate Manager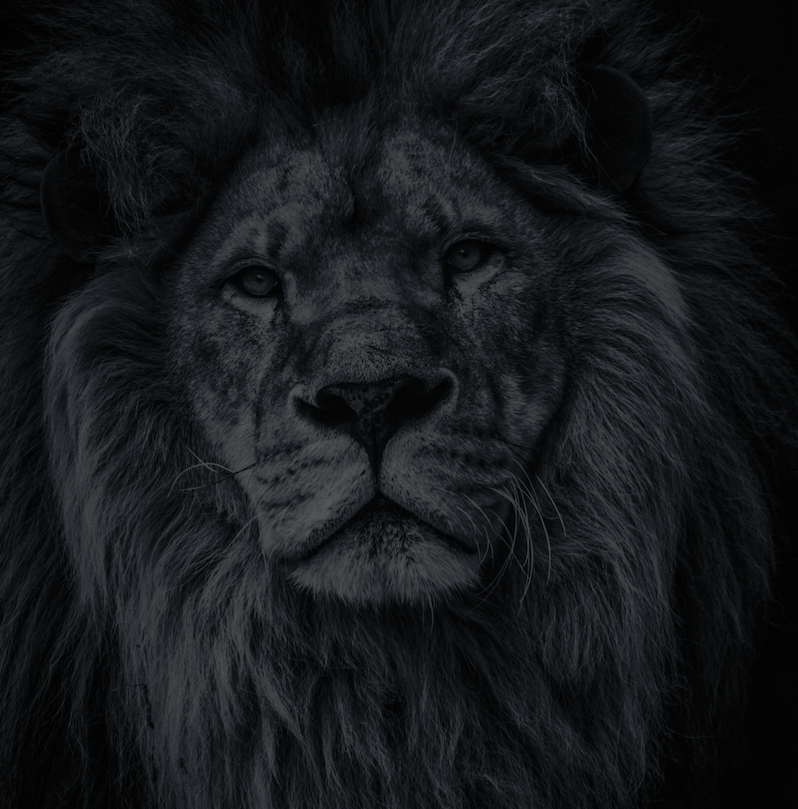 Let's plan your next journey
Ready?
When we say we're there every step of the way, we mean it, literally. From planning the perfect circuit, to private inter-camp transfers on Wilderness Air, and easing you through Customs. We're with you on the ground, at your side, 24-7, from start to finish. Ready to take the road less travelled? Contact our Travel Designers to plan an unforgettable journey.