The regreening of Rwanda
Bisate Lodge is much more than a pioneering ecotourism venture in Rwanda, the land of a thousand hills. Crucially, it's also the hub of an ambitious reforestation project that aims to encourage the return of endemic species by restoring and rehabilitating the original flora of the area, following years of sporadic clearing by local farmers.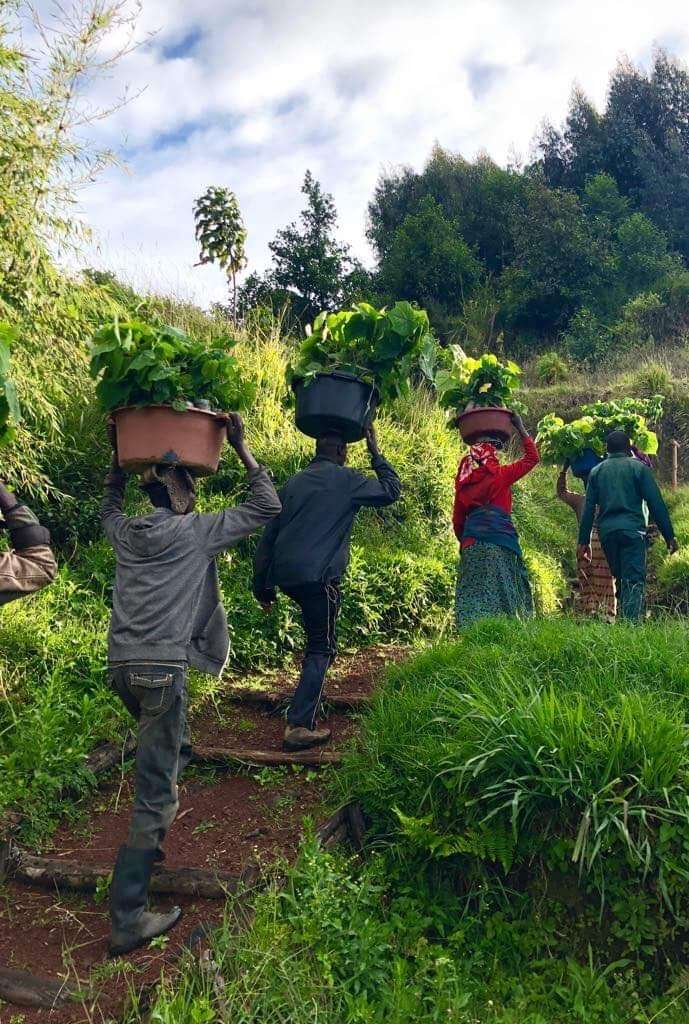 In comparison with many of the other countries in which Wilderness operates, Rwanda is relatively tiny: it would fit into Namibia 31 times over, and it is just 4% the size of Botswana. That makes each acre or hectare especially precious, both to humans and wildlife.
When you visit Rwanda, you will immediately notice the mosaic of small fields that extends almost to the summit of each hill, and the growing population means that wildlife was historically squeezed out by farming.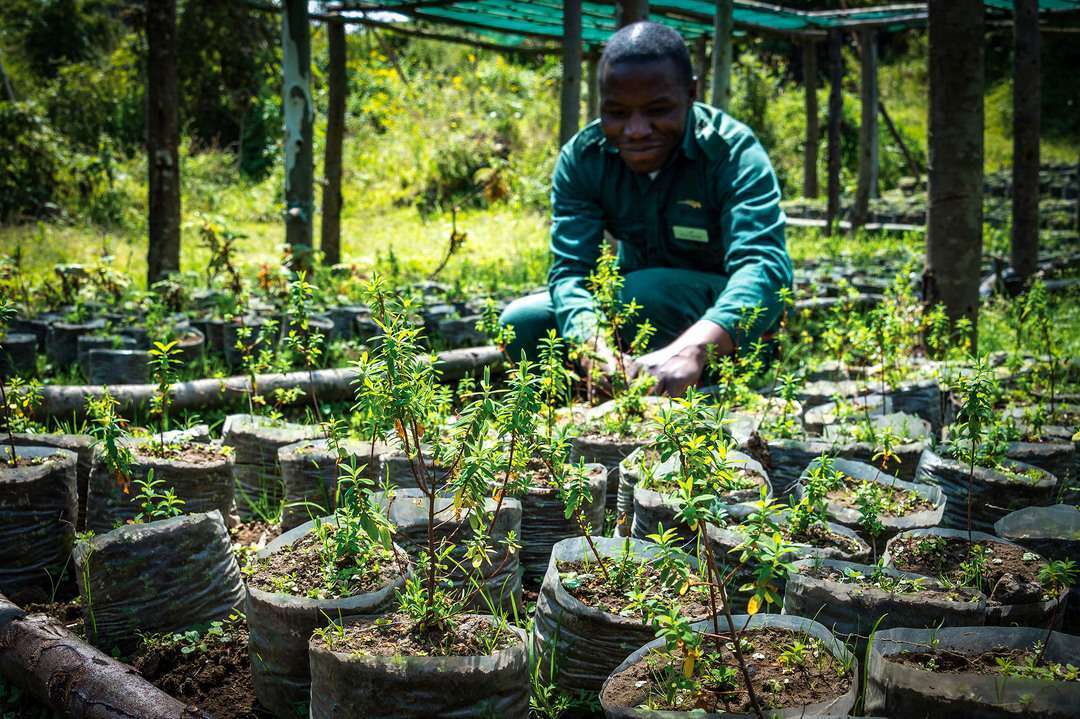 From tiny seeds…
The Bisate project was designed to be a way of reversing this trend. Farmland was purchased from local families at prices that would ensure their long-term welfare, and then cleared of exotic species such as eucalyptus trees. These were replaced with the species that would have been there originally, including Hagenia, Dombeya, Hypericum and Bamboo, among others.
Before the lodge opened in Jun 2017, the area around it appeared denuded. Now, just over 4 years later, a true transformation has taken place. In that time, some 56 000 trees have been planted, including thousands that were germinated and nurtured in the Bisate nursery.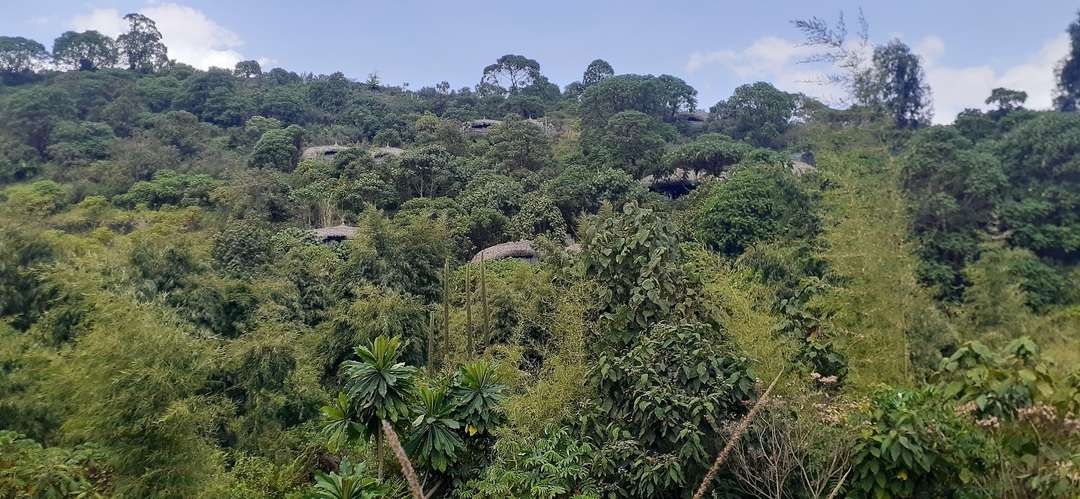 More space for gorillas
The reforestation project had as its ultimate purpose, the creation of additional living space for the mountain gorilla – the most iconic species in Rwanda. Previously hemmed in by smallholdings, the gorillas can now venture beyond the boundaries of the National Park in safety. The Mango Forest
Mango Safaris (a Wilderness Safaris trade partner based in the USA) has been the greatest single contributor to the Bisate reforestation project, to the extent that one of the reforested areas is known as the Mango Forest. It lies along the Inkima Trail, one of Bisate's three hiking loops. The Inkima runs to the north of Bisate, and reaches the highest point in the area at 2 680m or 8 800ft above sea level.
Mango Safaris continue to support the project, and their generosity and commitment has made this partnership with Wilderness Safaris a particularly fruitful one. It's a wonderful impact story, and one that we hope will inspire more of our partners to get even more involved in reforestation projects like Bisate.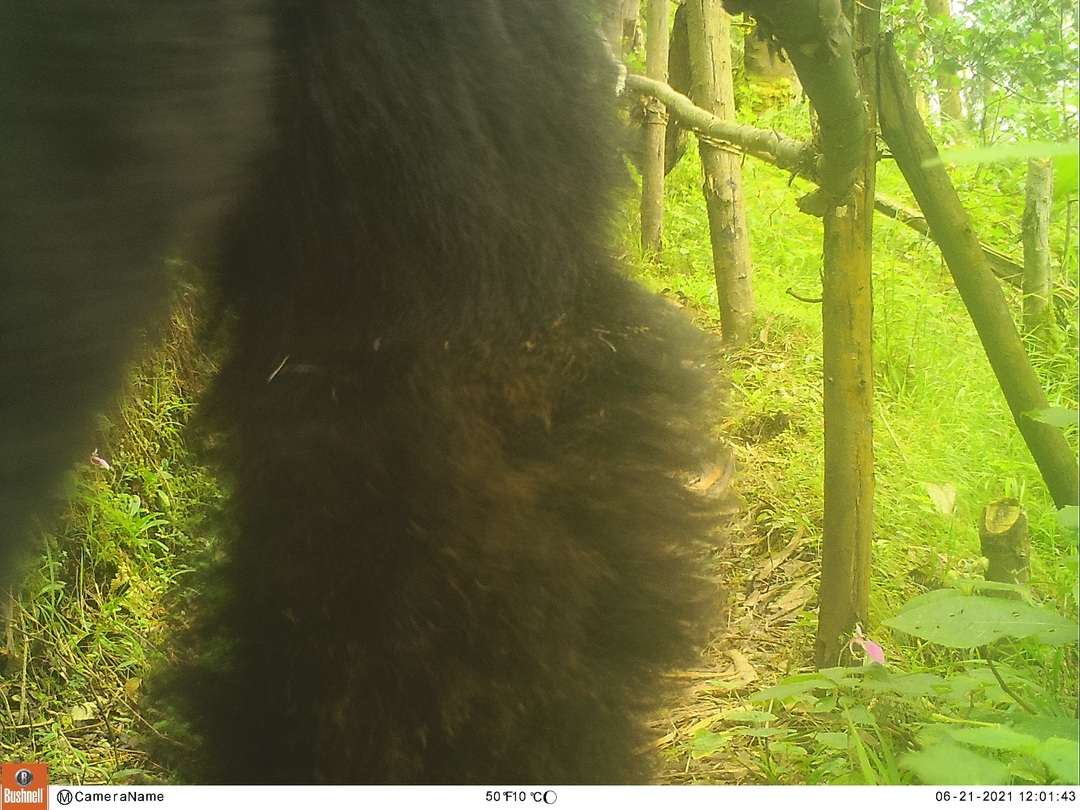 Camera trap footage has revealed the extent to which wildlife is returning to the area, with sightings of gorillas in the Mango Forest being a particular highlight.
"We're delighted to have had the opportunity to support the Bisate reforestation project," comments Teresa Sullivan, co-founder of Mango Safaris. "All too often tourism is mistakenly associated with exploitative behaviours, but we wanted to turn that notion on its head by supporting Wilderness Safaris' crucial conservation initiative. In doing so, we've given our travellers a chance to make an impact and closely align with Mango's approach to leaving a conservation legacy through our tourism choices."
The Bisate reforestation project is being mirrored by an equally far-sighted – and far-reaching – reforestation project at Wilderness' Gishwati Lodge in Rwanda's Gishwati-Mukura National Park.

This project is a collaboration with the Forest of Hope Association, and has seen almost 10 000 indigenous tree saplings planted around the lodge. Just like the Bisate project, even more can be achieved in the future if additional donor support can be secured. From the seed of an idea have come new forests at Bisate and Gishwati - powerful messages of hope in a country that's no stranger to new beginnings.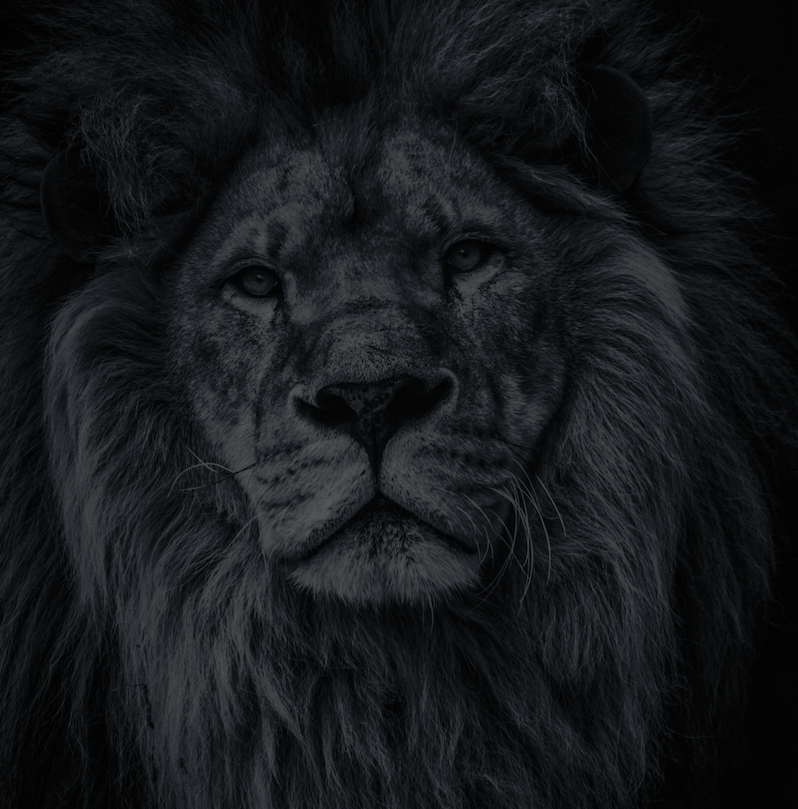 Let's plan your next journey
Ready?
When we say we're there every step of the way, we mean it, literally. From planning the perfect circuit, to private inter-camp transfers on Wilderness Air, and easing you through Customs. We're with you on the ground, at your side, 24-7, from start to finish. Ready to take the road less travelled? Contact our Travel Designers to plan an unforgettable journey.