2.3 MILLION HECTARES OF UNSPOILT WILDERNESS: A CUSTODIAN'S GUIDE
"Nature is not meant to be put in order. Nature is order. Therefore, our only course of action for a survivable future is to work in unison with nature. "
In 1983, two young guides with one old overland vehicle decided to strike out on their own and offer authentic safaris in Botswana's unexplored wildlife areas. Never in their wildest dreams could they have imagined what they had started. Today, thanks to their vision of creating life-changing journeys to help conserve, protect, and restore Africa's wilderness and wildlife legacy, Wilderness offers guests from around the world unforgettable journeys across more than 2.3 million hectares of pristine natural wilderness. And in fulfilment of that vision, just by staying with Wilderness, guests directly contribute to the company's impact initiatives across the continent.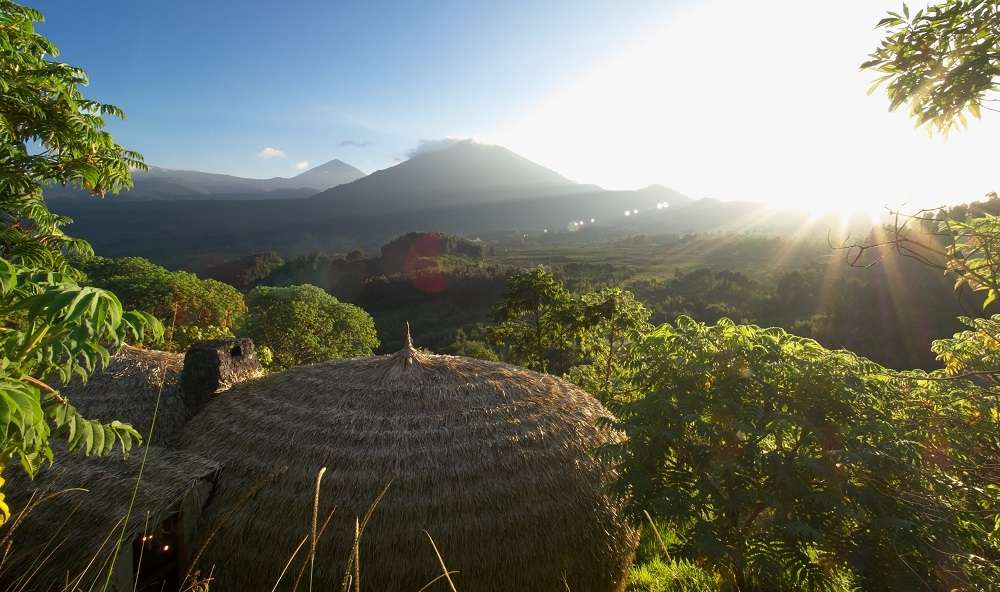 Here are just some of the recent projects undertaken by Wilderness over the past few months.
Helping save an African Icon in Hwange National Park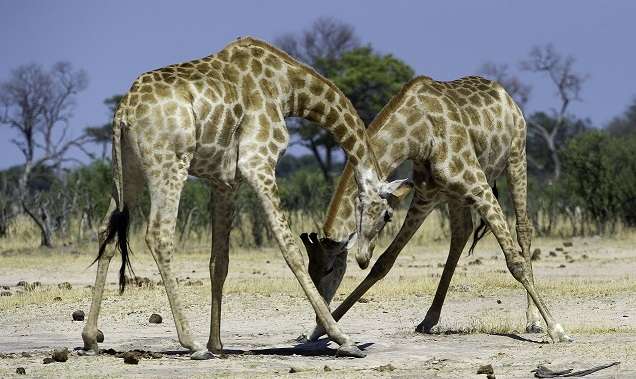 With giraffe populations in decline throughout Africa, Wilderness is supporting the Giraffe Conservation Foundation (GCF) in Zimbabwe's Hwange National Park (HNP). This crucial field research will help understand the causes of the decline of these majestic creatures – and provide answers to remedy it.
Wilderness provided the GCF with access to its private concession, renowned for its mammal diversity, within HNP. In his initial survey in April 2022, Wilderness Zambezi Ecologist, Innocent Mabika recorded 2 671 individual giraffe observations over two weeks of data collection. His research found that giraffe populations have declined by more than 20% in HNP during the past decade.
"Although giraffe are an iconic species, they are under-researched. This study of their activity patterns, food sources and forage areas will give us meaningful insights into the cause of their declining populations", noted Innocent, who has deep knowledge of the flora and fauna of the area.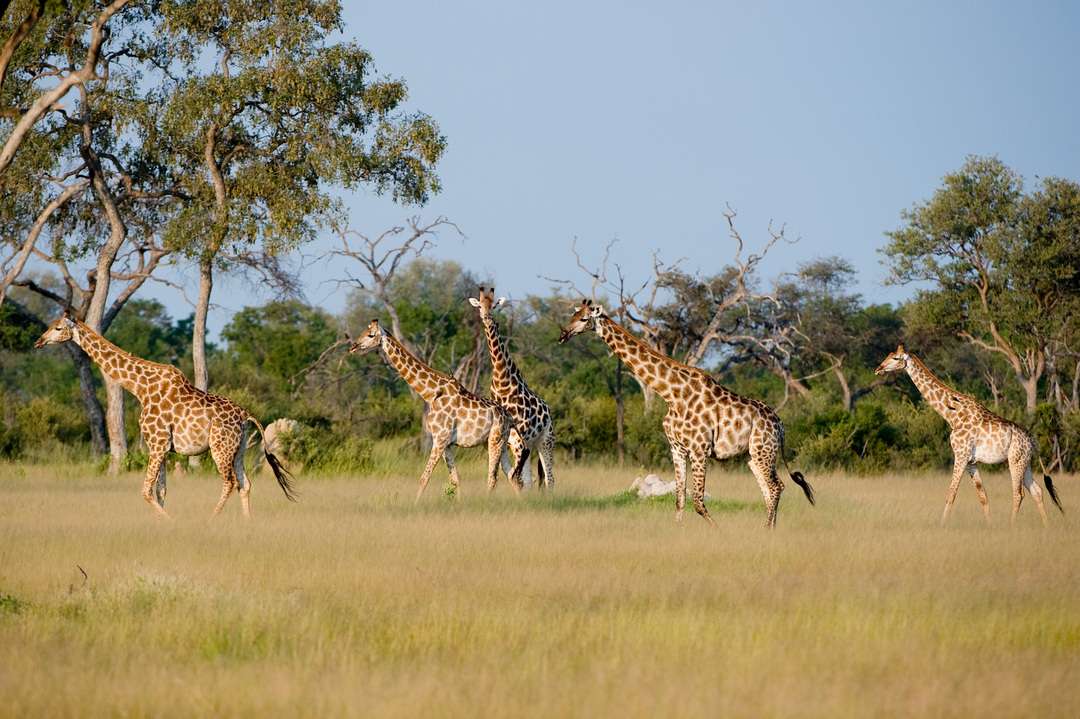 "Wilderness is proud to assist the GCF with this mutually beneficial research. Further fieldwork trips included a GPS tagging operation on select individuals in June to gather more valuable data on the movements and habitat use of the giraffes of HNP", added Innocent.
For more on the important work the GCF is doing, read here.
Following in the footsteps of giants
As part of its ongoing strategy to alleviate human-wildlife conflict, Wilderness recently donated five satellite collars to Ecoexist to help collect data and map elephant movements and corridors in northern Botswana.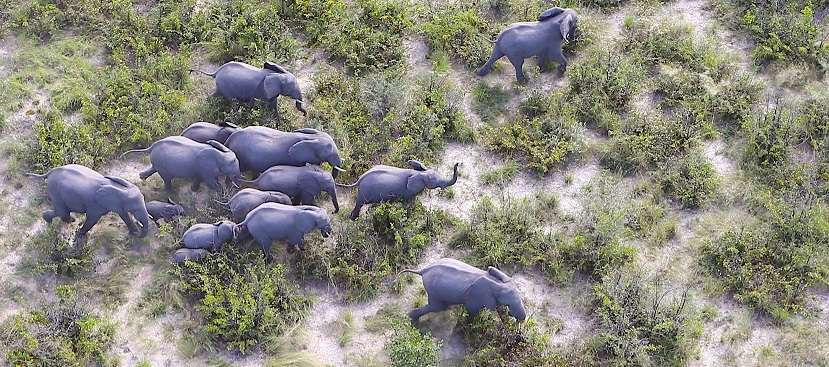 "We have been working with Ecoexist since 2019, and are proud to be able to support their project so that they can continue to reduce conflict and foster coexistence between elephants and humans. In areas of heightened competition for water, food, and space, they seek to find and facilitate solutions that work for both species", noted Kim Nixon, Okavango Wilderness MD.
In the short term, Ecoexist empowers farmers with practical, affordable, and effective tools to deter crop-raiding and reduce conflict with elephants. In the long-term, they collaborate with local, national, and international groups to create an enabling environment for a range of policies and programmes that tackle the root causes of human-elephant conflict.
"On behalf of Ecoexist, I would like to thank the Department of Wildlife & National Parks for granting permission for this research, and the Elephant Crisis Fund, Save the Elephants, Okavango Wilderness and the Wild Bird Trust for funding this specific research project", said Anna Songhurst, Ecoexist Trust Director.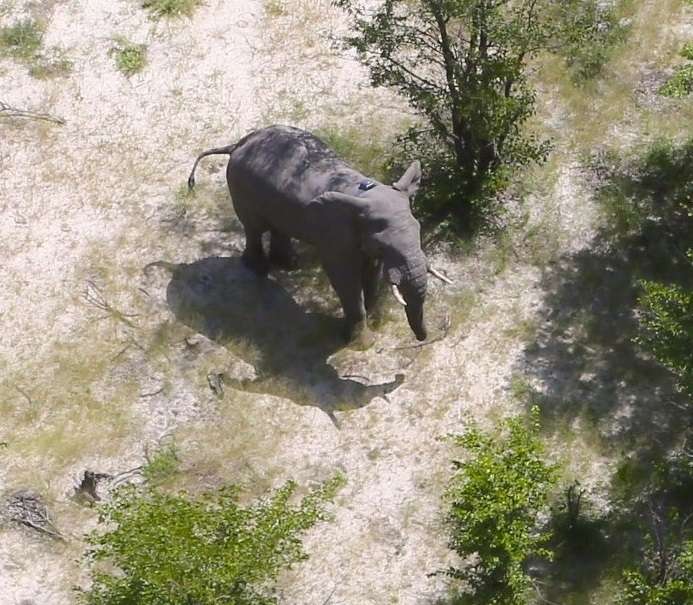 In addition to threats from poachers, elephants face obstacles to their free movement in the shape of fences, roads and changes to land use that impede their passage. By studying their movements, key micro-corridors can be identified that allow essential elephant movement, which, if further restricted, may lead to heightened conflict. This focused research will therefore provide some evidence and a compelling argument to consider their protection.
"We are very excited to start collecting additional movement data from this project to inform effective management and reduce human-elephant conflict around the Okavango Delta", Anna concluded.
Shokomokwa Borehole Springs Back to Life
In partnership with Germany-based Wilderness representative for Central Europe, Karin Fröhlich and local community leaders, Wilderness recently donated a refurbished borehole to the remote Shokomokwa settlement in Ngamiland.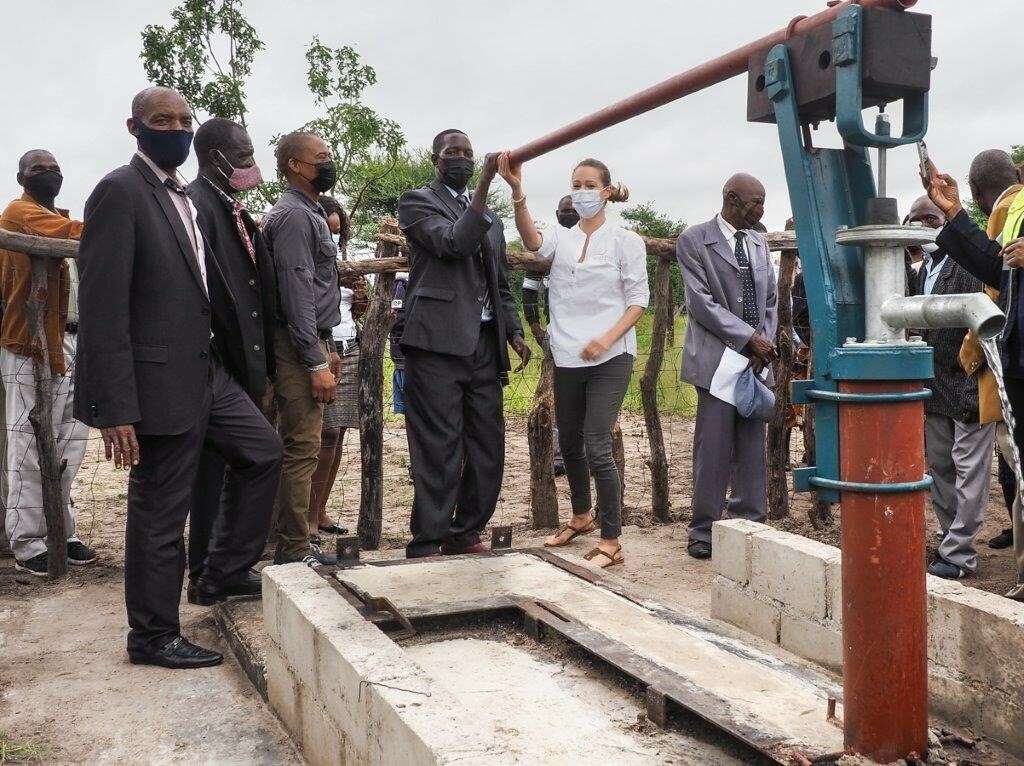 Located 7 km outside Shorobe on the road to the Moremi Game Reserve and Chobe National Park in Botswana, the borehole is just a few hundred metres from the last house in Shokomokwa – bringing much-needed metsi (water) – and life – to the community.
Before the borehole was installed, women and girls in the community had to either walk or travel by donkey cart, up to 7 km daily to fetch water from the river, often encountering dangerous wildlife, even lion and elephant, along the way.
"It was a privilege to work with the community on this project. This water is primarily intended as a gift for the people. Water is essential for vegetable farming, for drinking water and for sustaining livestock. Water security is not something that everyone freely has, and we want to change this where we can. Our secondary intention was to help reduce the incidents of human-wildlife conflict when people walked far distances to water points to collect water, oftentimes the same place where wildlife congregate. We saw this as an opportunity to address both these issues", said Kim Nixon, Wilderness Botswana MD.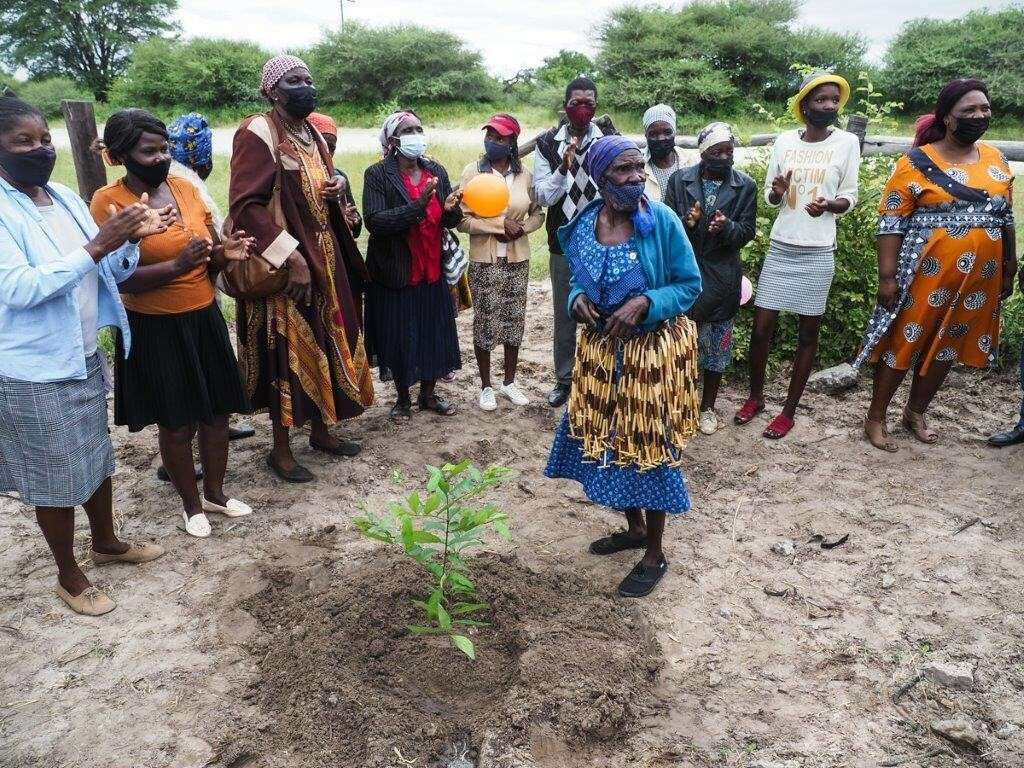 Local Councillor Chombo, who attended the handover in May, said: "You have brought great relief to the community and its future generations", while a village elder, Mrs Selelo Manga, said in gratitude, "If only I had wings to fly around in the sky to show my happiness".
For more on this story, visit here.
New Clinic in Marienfluss Conservancy just what the Doctor Ordered
As part of its ongoing mission to support Serra Cafema's neighbours in the remote Marienfluss Conservancy, Wilderness Namibia – in co-operation with various donors and stakeholders – recently presented a fully fitted mobile clinic worth NAD1.5 million to the Namibian Ministry of Health and Social Services.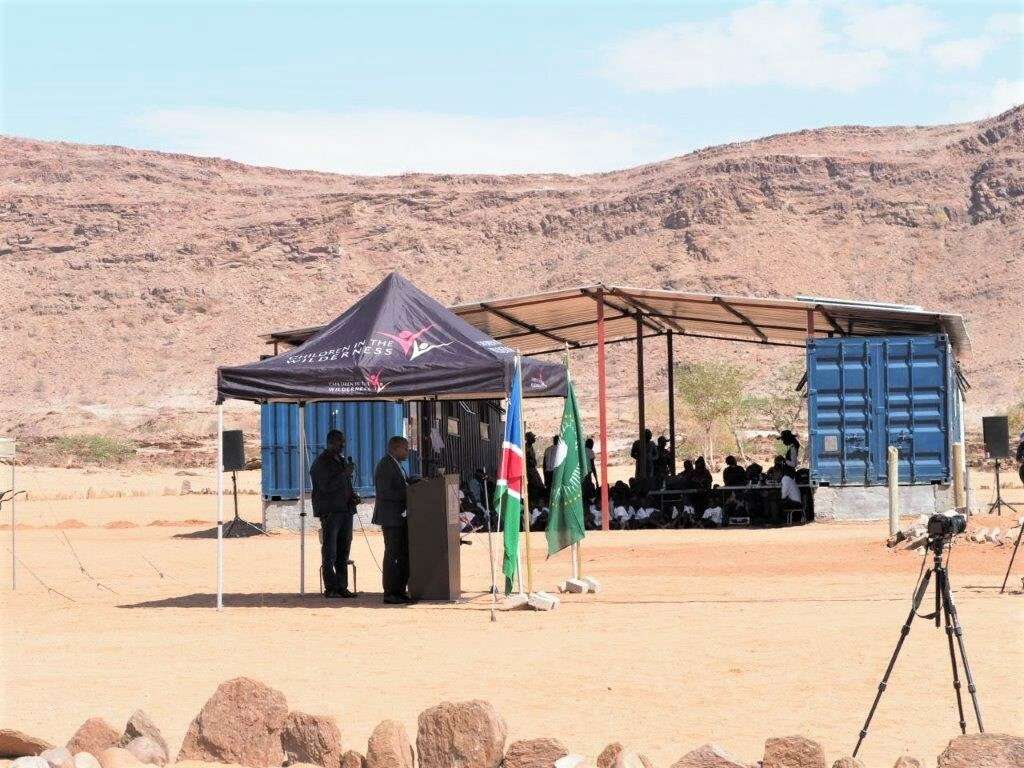 The clinic comprises two converted shipping containers, which were prepared in Walvis Bay, before they were trucked to Otjinungua for installation.
The handover took place on 29 April 2022 in Otjinungua, at an inauguration ceremony attended by His Excellency, the President of Namibia, the Honourable First Lady, Regional Governor, the Hon. M Sheya, several other dignitaries, representatives of the community, and numerous contributors to the initiative.
By their very nature, Wilderness camps are situated in some of the most isolated areas on the planet. It is what makes them such a compelling drawcard to overseas visitors seeking adventure and unique wildlife experiences, and why they are so important to the livelihood and wellbeing of the communities that surround them.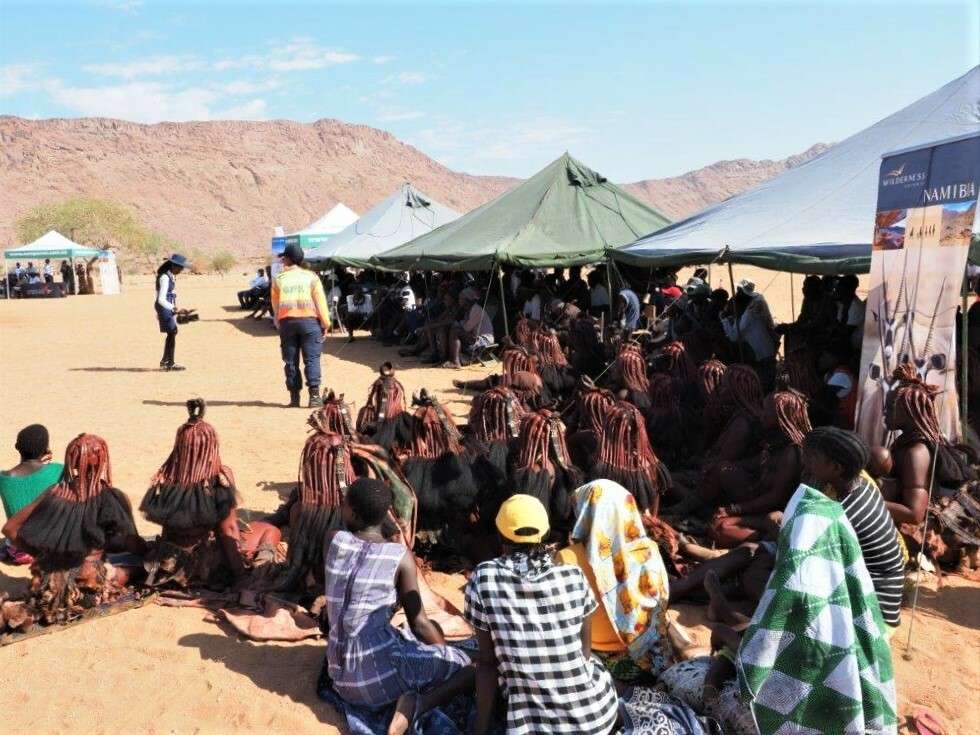 Nowhere is this more evident than in Kunene, one of the 14 regions of Namibia. Previously named Koakoland, it covers 144 255 square kilometres (twice the size of Scotland) and yet has a population of just 68 000, making it sparsely populated even by Namibian standards.
For more on this uplifting story, visit here.
70 000 Trees Planted – and Counting
Wilderness Bisate recently celebrated its commitment to this Rwandan lodge's reforestation project by planting its 70 000th indigenous tree in the forests surrounding the camp adjacent to Volcanoes National Park (VNP). Now independent of care, the young trees are already paying dividends, as sightings of creatures returning to the forest become more frequent.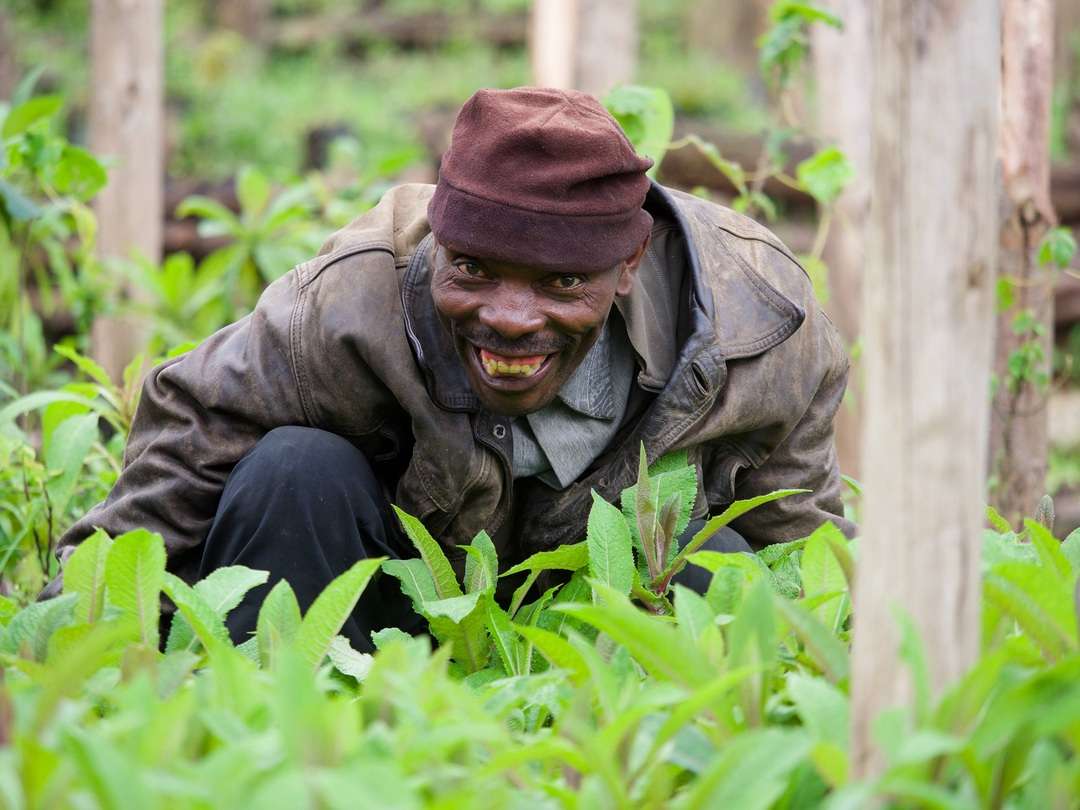 The Bisate indigenous tree nursery and bamboo greenhouse facilitates and drives the reforestation project, and contains over 100 000 saplings in various stages of growth. Several new indigenous species introduced to the nursery include plants that are sought after by primate species in VNP. These include Ficus thonningii, Maesa lanceolata, Dracaena afromontana and Galium – a popular but decreasing food source for mountain gorillas.
Remarkably, of the 70 000 trees, 15 000 were planted over the past eight months, assisted by the local co-operative and other community members.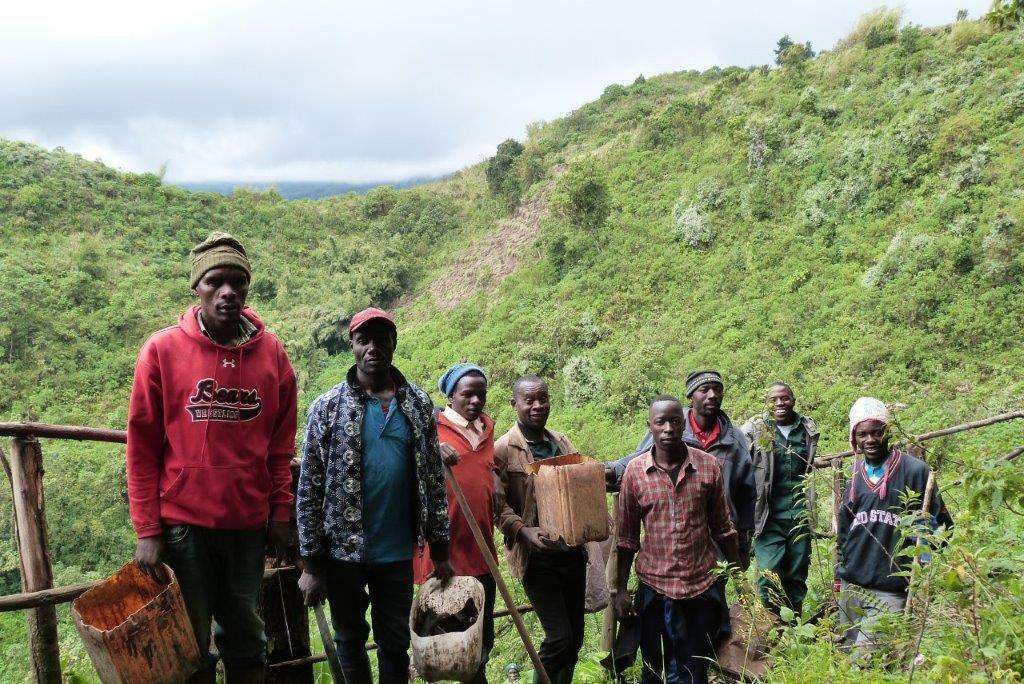 In the words of Wilderness Rwanda Managing Director, Rob Baas:
"The Bisate reforestation project reached another milestone when we 'hosted' our first forest elephant on the property, after dung was spotted at the helipad. And last year we were amazed to see camp camera trap footage of a mountain gorilla, another thrilling first. There are also regular sightings of golden monkeys, servals, forest buffalos, and side-striped jackals. All of these animals are resident in the neighbouring national park, so we can safely say that our reforestation programme is significantly extending the wild animals' habitat. Our goal is to reach 100 000 planted trees by the end of 2022 and we look forward to growing this rewarding conservation story for many years to come".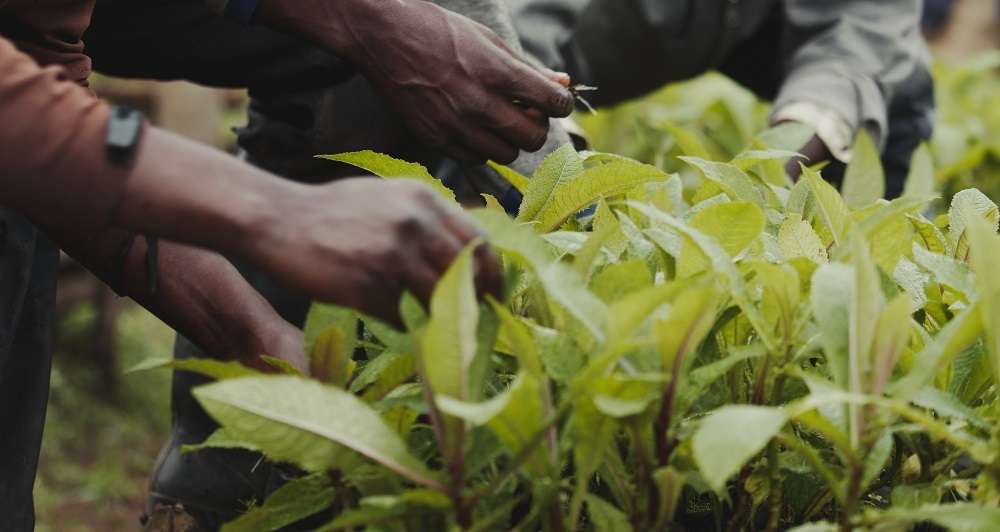 Helping Children in the Wilderness Grow
May marked a hive of activity in the school gardens at eight Children in the Wilderness (CITW) Zambezi partner primary schools in Tsholotsho. Ngamo and Kapane secondaries also had the opportunity to participate in exciting workshops organised by the Foundations for Farming team. The training took place over eight days, and more than 450 students, 140 community members, 25 teachers and four local leaders attended.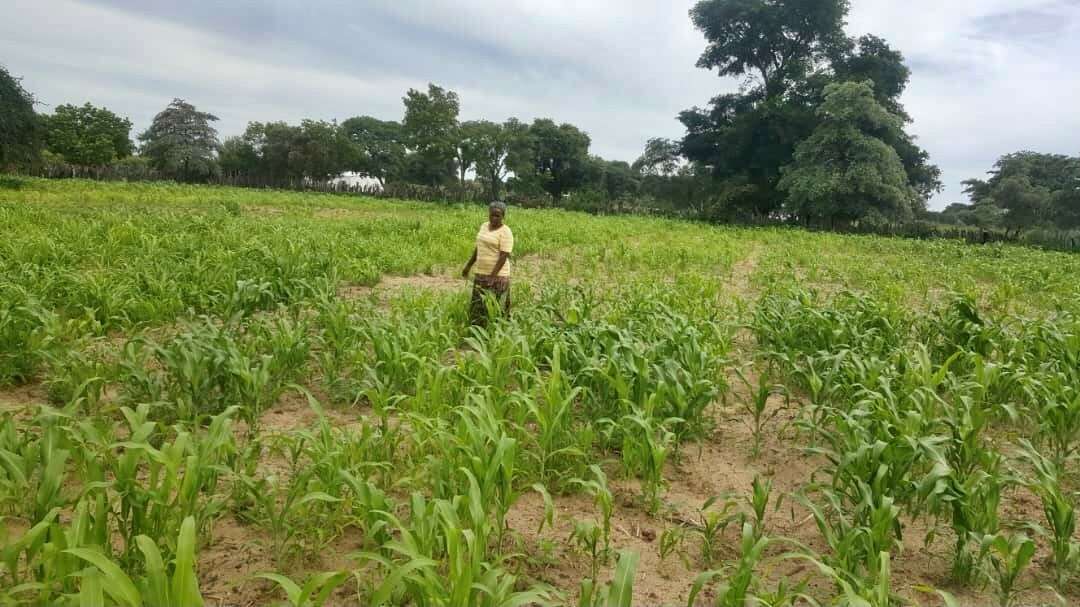 The training was received with great enthusiasm, reflected in the large crowds that took part in all the sessions, where they could often be heard marvelling at the facts being shared.
Three sessions were held at each of the venues. The first stage was held in a classroom, where participants took notes and asked questions. Following this, practical aspects of the programme took place in the school gardens.
These covered topics such as establishing vegetable gardens, forming standard gardens, the best ways of siting gardens, and growing different types of vegetables for both family consumption and business. Participants were also taught how to prepare beds for carrots, lettuce, onions, and other fast-growing vegetables that could be sold to provide incomes for the families. The Foundations for Farming team also demonstrated how to set up vegetable nurseries, as well as shared knowledge on transplanting techniques.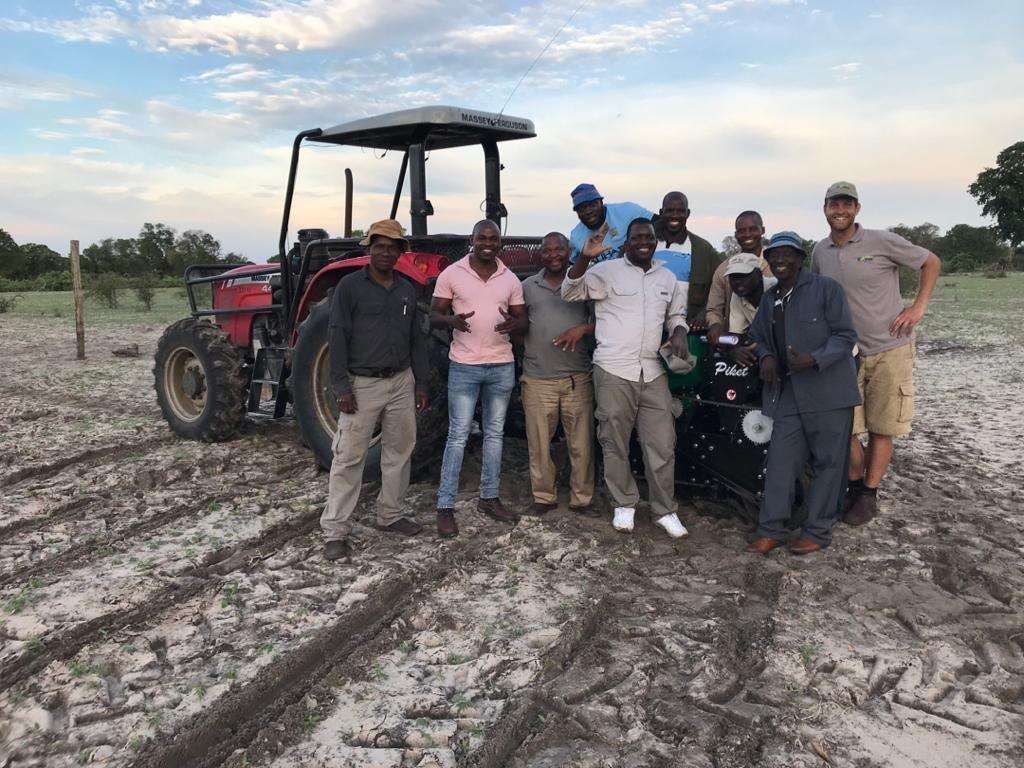 Following the training, a WhatsApp group was created for the participants. This will serve as a platform for sharing information, ideas, and advice on achieving successful yields from all the vegetables planted during the training sessions. In addition to the training, each school was also given manuals with easy steps to assist them when practicing organic farming. Two trainers' manuals per school for Eco-Mentors to utilise during their Eco-Club lessons were also supplied.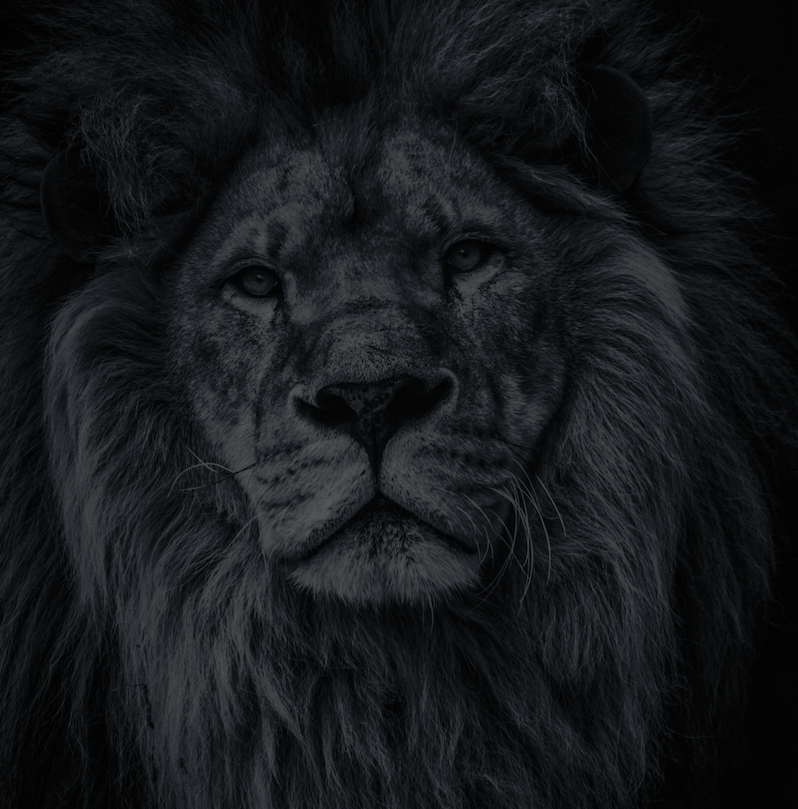 Let's plan your next journey
Ready?
When we say we're there every step of the way, we mean it, literally. From planning the perfect circuit, to private inter-camp transfers on Wilderness Air, and easing you through Customs. We're with you on the ground, at your side, 24-7, from start to finish. Ready to take the road less travelled? Contact our Travel Designers to plan an unforgettable journey.