When it comes to travelling, often our happiest memories are those spent exploring new places with our family or people closest to us. On a safari, these experiences shared together are possibly even more memorable owing to the nature of being in a wilderness area, far removed from the rush of train commutes, traffic congestion and shopping malls.
Family experiences in the bush allow us to exhale, take a break from our normal routines and embrace the beauty of being in areas untouched by man, where only the lightest footprint is used to bring us up close to Africa's wildlife and mesmerising landscapes.
When out on a game drive, you are often experiencing the thrill of seeing animals and identifying bird life you may not have seen before. Together with your loved ones, you are exploring, learning and connecting in new ways. And, in today's modern world, there is no place more prized than being in remote, wild area, far from the constant buzz of your cellphone or work emails.
When it comes to our areas of operation, we have a wide selection of camps that offer family adventures, whether on holiday with children, or travelling as a multi-generational group. The below camps in Botswana, listed in no order of preference, are just a few of our camps that come highly recommended for exceptional family experiences.
Seba – Let Your Inner Child Go Wild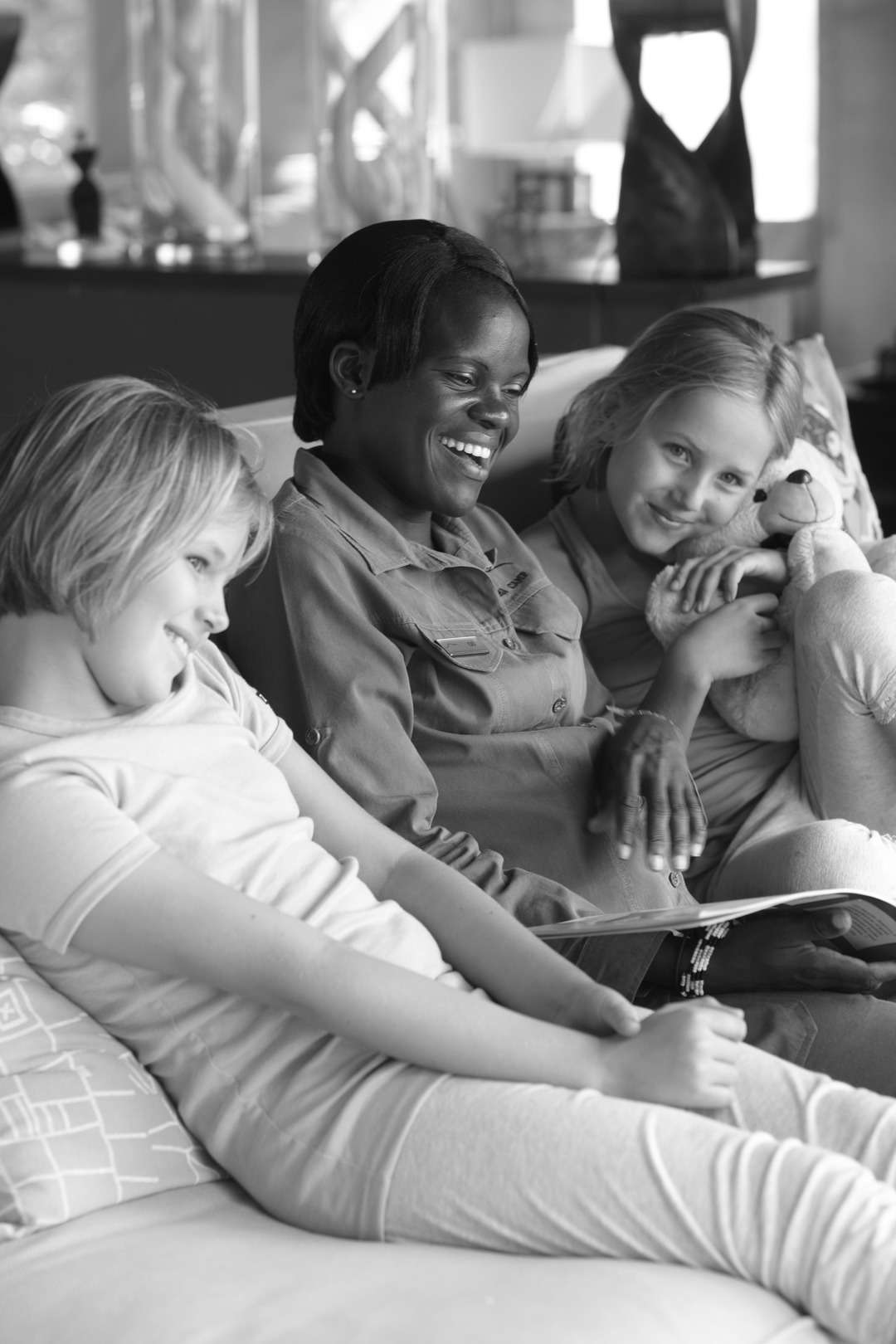 Seba is an ideal destination for families looking to enjoy a fun and unforgettable Okavango adventure. Set in a riverine forest of majestic hardwood trees and overlooking a perennial lagoon, the camp has eight luxury tents, two of which are designed for families, with interconnecting bedrooms and plunge pools. Spend time with your family and enjoy activities suited to all age groups, including photography lessons, painting and catch-and-release fishing. Explore the bush on game drive, guided walks or join your children for bush-cooking classes with our talented chefs!
Special sightings to seek out: roan antelope, lion, leopard, wild dog and hyaena.
"Nature has been for me, for as long as I can remember, a source of solace, inspiration, adventure, and delight; a home, a teacher, a companion."  
Kalahari Plains – Unlock the Treasures of the Kalahari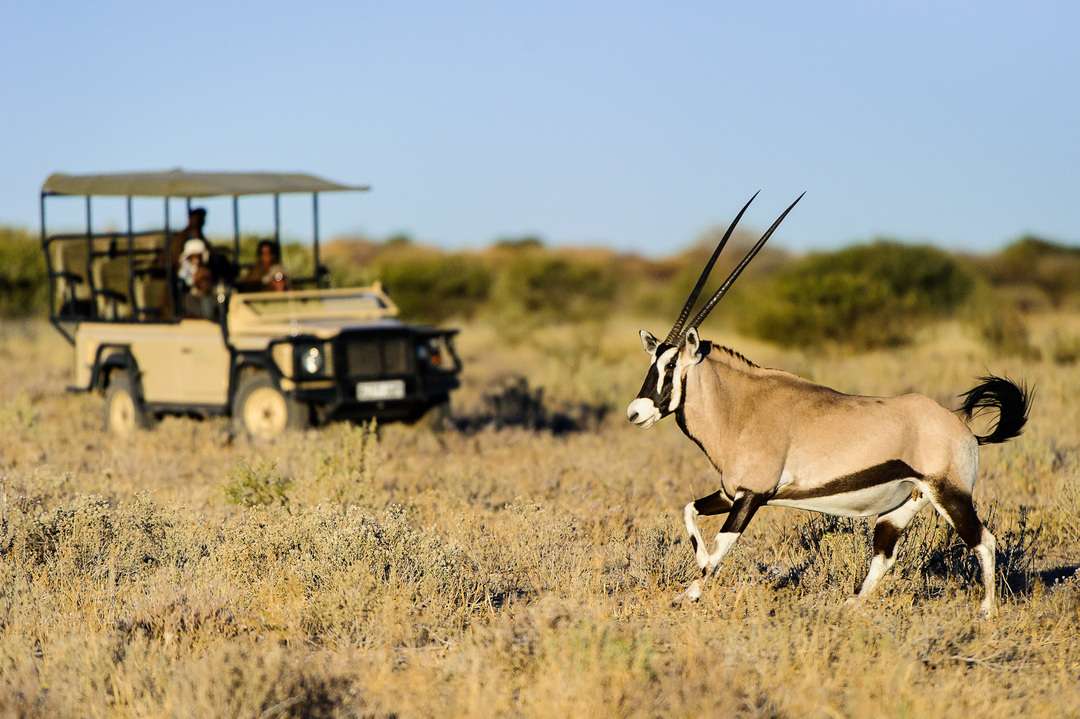 Botswana is a vast and diverse land – from the snaking, verdant channels of the Okavango Delta to the surprisingly life-filled vistas of the Central Kalahari Game Reserve. The Kalahari boasts abundant plains game and excellent predator viewing. In camp, eight canvas units, including one family unit, each have a sleep-out rooftop platform from which to enjoy the night skies. Families will enjoy Kalahari Plains not only for its scenery and wildlife, but also for the cultural interactions that form an integral part of the camp experience. Meet the San Bushman family that resides here – it's a unique opportunity to learn about one of world's oldest nomadic tribes.
Special sightings to seek out: Springbok, gemsbok, honey badger, black-maned lion, bat-eared fox and hyaena.
Over the years, I have been fortunate to have guided numerous families on safari and I always found it heart-warming to see how a safari provides the ideal platform for a family to create memories.
- Simon Stobbs, Wilderness Chief Sales Officer
DumaTau – Discover Your Inner Explorer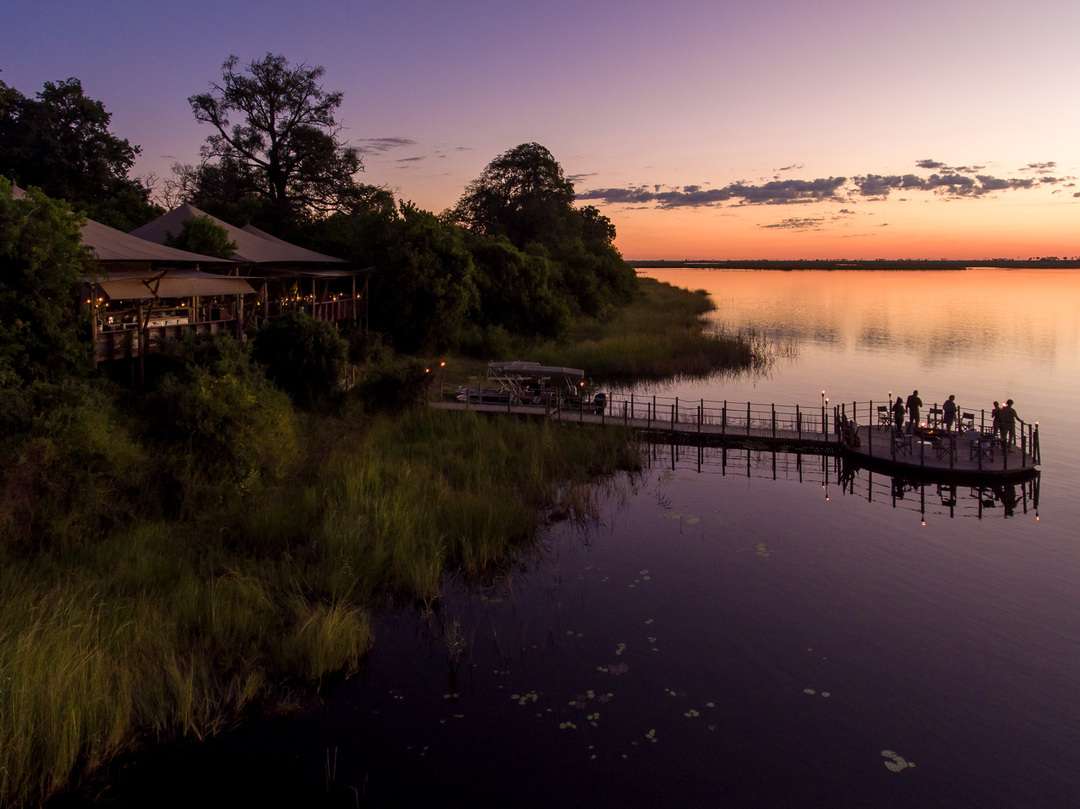 There are many reasons why families enjoy this beautiful camp located on the banks of the Linyanti River's Osprey Lagoon. Like Seba, the river invites exploration of this water system by boat. Unwind with your family on a day-time boat cruise while looking out for wildlife such as elephant, water birds and large hippo pods moving secretively about their underwater homes. With ten en-suite units, two of which are family suites, DumaTau is all about exploration – whether on a game drive, a guided walk, looking for nocturnal species on your night drive or taking to the water for catch-and-release fishing. At night, spend time on the camp's floating fire deck, sharing stories and observing the vast night sky. A helicopter ride offers a thrilling opportunity to marvel at the formation of the Linyanti and its wildlife from above.
Special sightings to seek out: Large elephant herds, seasonal carmine bee-eaters, wild dog, hyaena and lion.
Mombo – Place of Plenty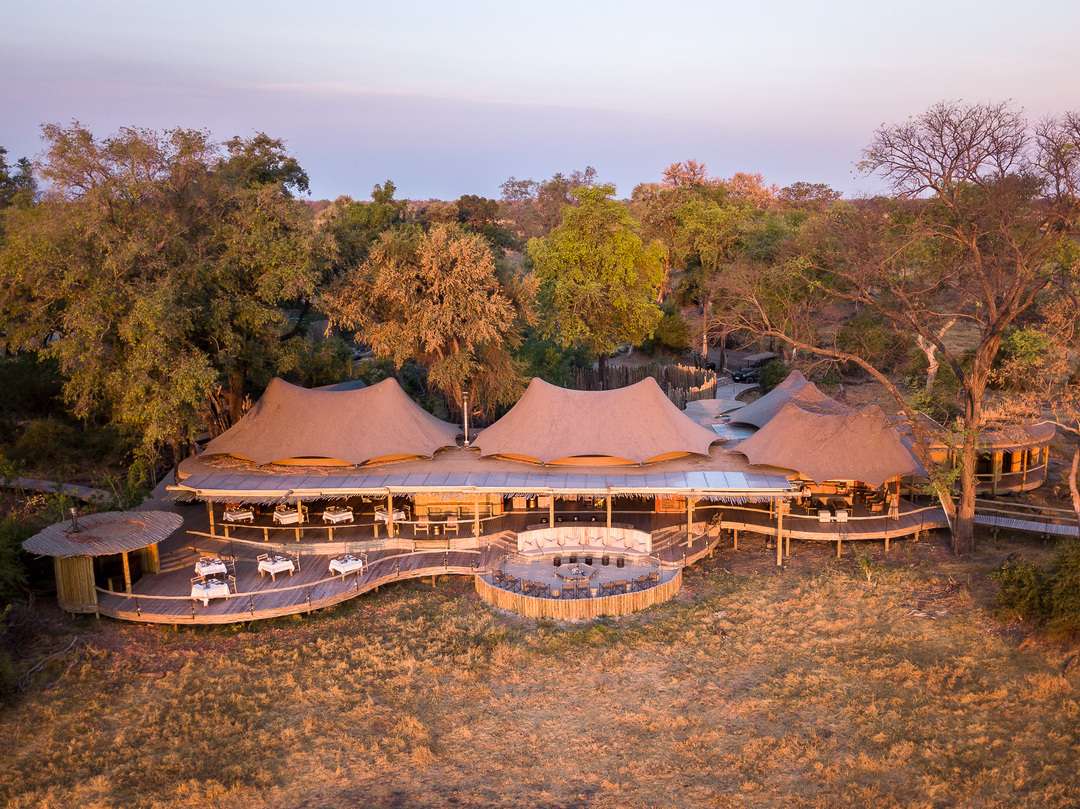 Mombo, arguably the best big game viewing destination in all of Africa, has rightly earned its name as 'The Place of Plenty. 'The camp is located just off the northern tip of Chief's Island, the largest landmass in the Delta, and consists of eight spacious tents, each overlooking a floodplain teeming with game. Family travellers with children are required to book a private vehicle – the best way to ensure that your family can enjoy quality time together. Mombo's sister camp, Little Mombo, is a smaller camp with just four tented rooms and is an option for families who wish to book out the entire camp.
Sightings to seek out: Lion, leopard, wild dog, cheetah and red lechwe
Little Vumbura – A Wetland Wonderland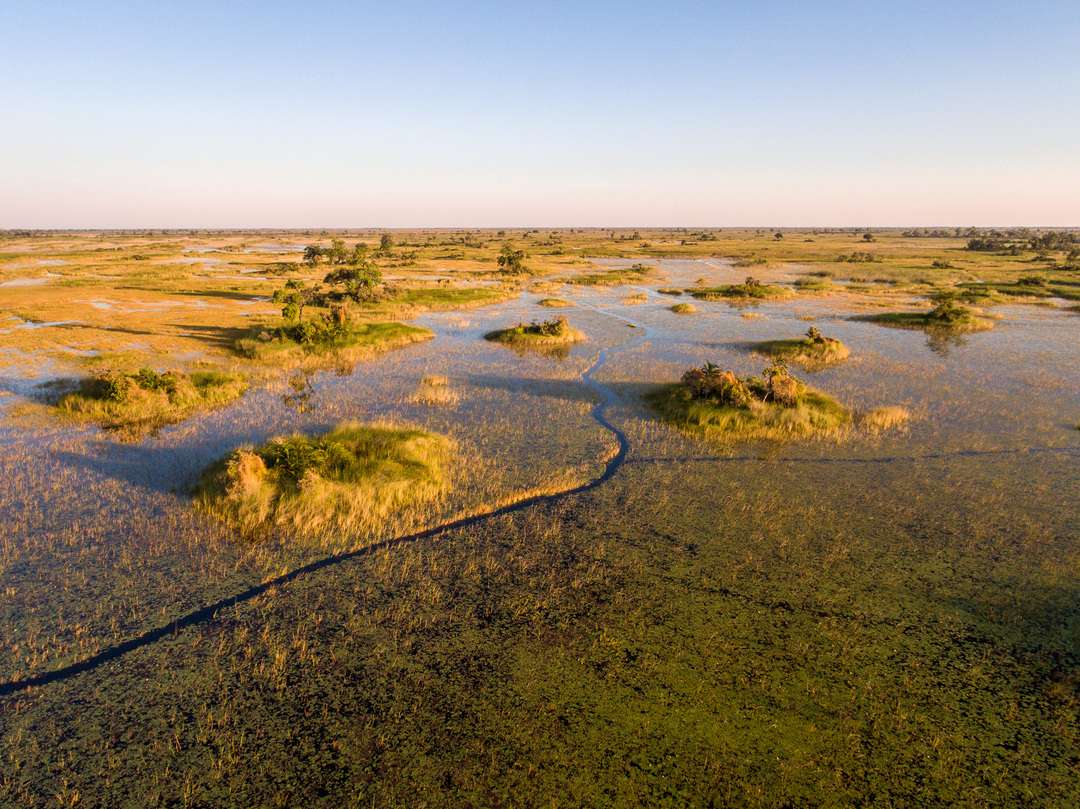 Little Vumbura is an intimate camp situated on a beautiful island in a private concession in the northern reaches of the Okavango Delta. Surrounded by water and lying close to large rivers, water-and land-based activities are central to the overall experience, with both offering spectacular and diverse wildlife sightings. Little Vumbura has six beautiful tented rooms, each with views over the waving grasses of the surrounding floodplains. Being so small, and offering both water and land activities, this is an ideal destination for family travellers to enjoy the very best that the Okavango has to offer. Activities include mokoro rides, boating, catch-and-release fishing, game drives and a hot air balloon adventure, topped off with a delicious breakfast!
Special sightings to seek out: Sable, African wild cat, leopard, cheetah, wild dog and lion.
Savuti – Explore the Amazing Savute Channel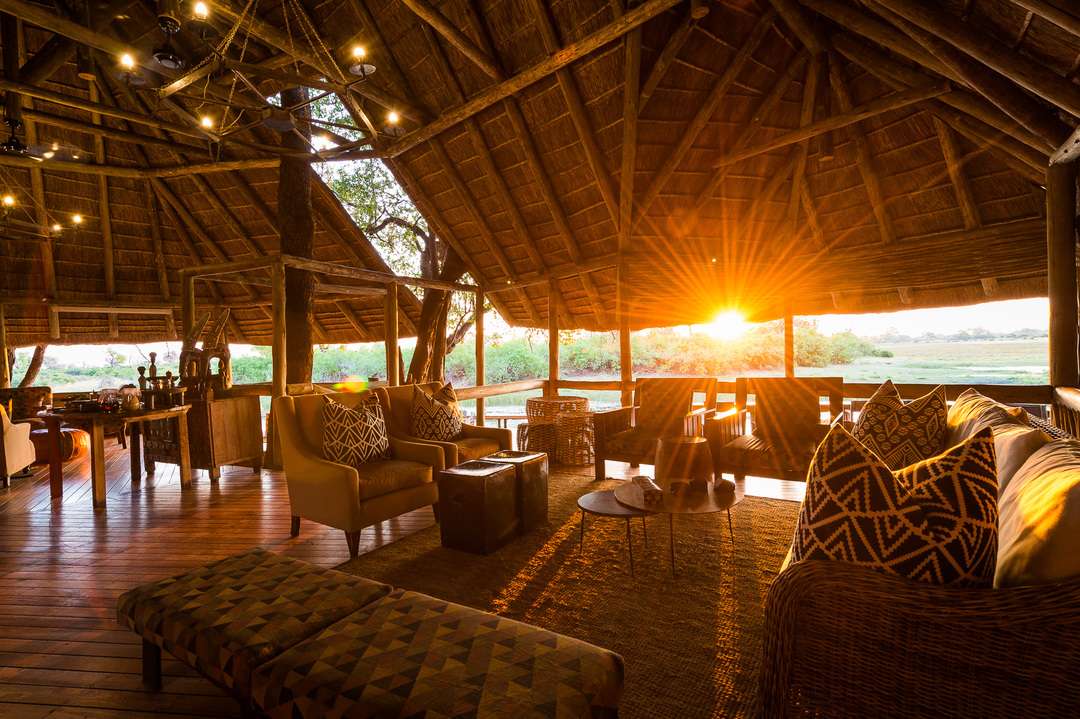 Savuti is well-suited for families, and has seven canvas-and-thatch tents (including a family unit) with a main area that extends outwards on raised decks, facing the Savute Channel. Set on this productive channel, the camp is a refuge for a variety of wildlife and a fascinating phenomenon: when dry, it is a rich feeding ground and serves as a corridor between the mopane woodlands for both plains game and predators. When the waters flow, game congregates around it in numbers. It's always a highlight to visit the camp's log-pile hide, quietly observing animals like elephant as they come to quench their thirst. Activities are plentiful, from twice-daily game drives to guided walks and night drives. With two nearby Star Beds, guests can also choose to sleep under the stars; alternatively, enjoy a helicopter ride, appreciating the wonders of the Linyanti from above.
Special sightings to seek out: Sable, roan, spotted hyaena, cheetah, leopard, aardwolf, wild dog.
Tubu Tree – A Delta Hideaway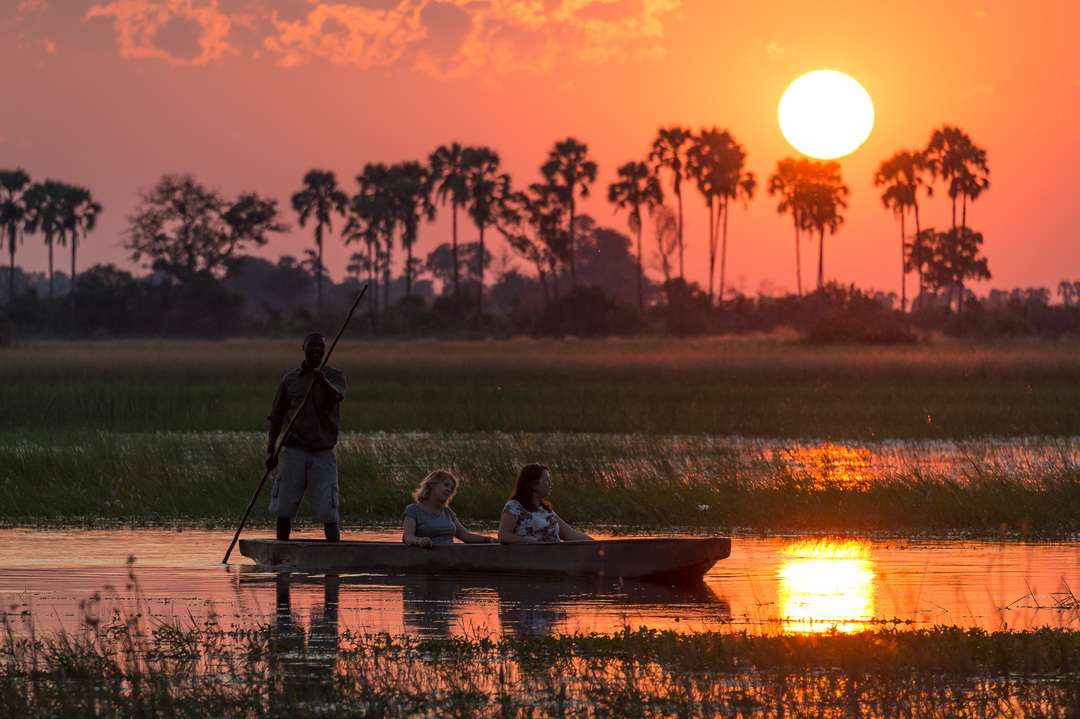 An exquisite camp hidden amongst trees, Tubu Tree is an eight-tented traditional-style safari camp connected with elevated walkways that overlook picturesque views of the surrounding floodplains. Each room has an en-suite bathroom and an outdoor shower, while the family unit consists of two adjoining tents with separate bathrooms and a shared lounge. Hunda Island, on which Tubu Tree is situated, is known for its concentrations of game, and offers both spectacular wildlife viewing on land, and depending on the season, tranquil adventures on the water. Activities include game drives and night drives with water activities such as boating, catch-and-release fishing and mokoro excursions, dependant on season and rainfall.
Special sightings to seek out: African fish-eagle, Pel's fishing owl, leopard, elephant, kudu and lion.
Chitabe Lediba – Prime Wilderness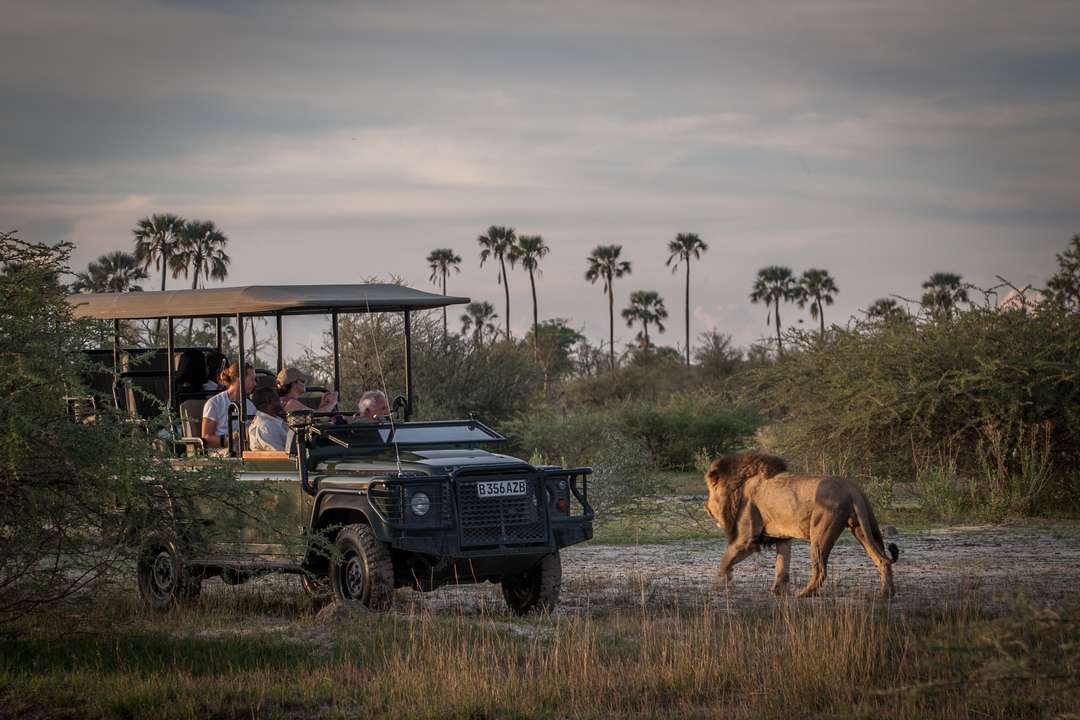 Chitabe Lediba is an ideal camp for families, owing to its intimacy – five canvas tented-style rooms built on raised decks with en-suite bathrooms, double vanity basins and indoor and outdoor showers. There are two family units, one (for older children) with an adjoining front deck and the other (for youngsters) with an adjoining corridor; each family room has its own en-suite facilities. Situated on a beautiful old tree-island in a prime wilderness locale in the south-east of the Okavango Delta, Chitabe's mosaic of habitats attract a plethora of plains game seen on day and night drives, as well as guided walks. In front of camp, the waterhole is a magnet for a variety of game, providing ample opportunities to watch the daily animal traffic. A classic safari experience with excellent year-round game and bird viewing – enjoy daily drives, guided walks and a bush dinner with your loved ones under the stars – Chitabe Lediba will thoroughly immerse families in the wilderness.
Sightings to seek out: Cheetah, wild dog, lion, leopard, spotted hyaena, red lechwe, buffalo and tsessebe.
Experience the Wilderness with our Bush Buddy Programme
Our Bush Buddies service is available at our family-friendly camps in Botswana, Zambia and Zimbabwe. This complimentary service pairs children with a dedicated and highly-trained mentor for the duration of their stay, offering an experiential and life-changing journey that aims to inspire them to love and conserve Africa's pristine natural heritage.
This complimentary service is available on request prior to arrival. The Bush Buddy arrives a day before the family to ensure that all the necessary arrangements have been made before they arrive in camp. After meeting the family, the Bush Buddy will discuss the wide range of entertaining and educational activities available, tailor-making each experience to suit the children's ages and individual interests.
Daytime activities may include nature walks, where the Bush Buddy will explain the minutiae of the natural world often missed during game drives, tracking lessons, bird- and animal-call identification, treasure hunts, creating natural sculptures out of collected materials, painting with natural dyes, and jewellery making. In the evenings, children are introduced to frogging, star-gazing and storytelling. All activities are supervised by the Bush Buddy, who does everything they can to ensure the children have a life-changing safari adventure.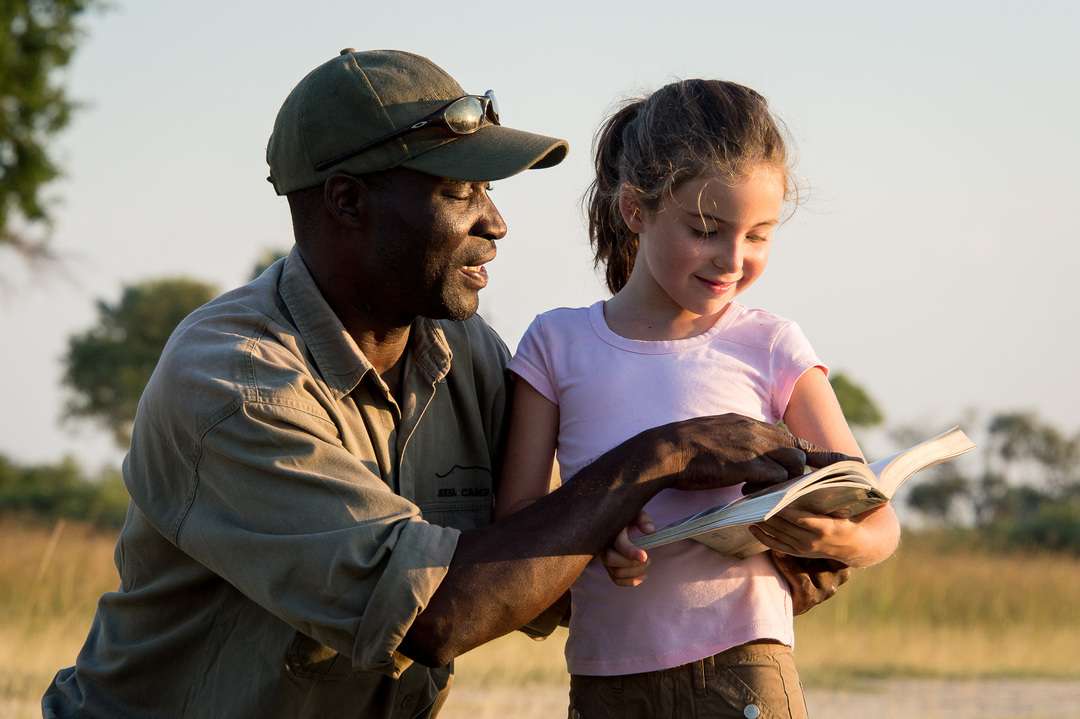 Travel Rates for Children
Wilderness Safaris' Child Travel Policy makes its family safari offering both affordable and flexible. At all camps in Botswana that have family rooms, children receive a 65% discount during off-peak season, and a 35% discount during peak season. This reduced rate is applicable for children up to and including age 16, sharing with an adult in a family room, triple or twin. Please note that the standard adult rate applies for children staying at Mombo or Little Mombo.
Whatever the age and personal tastes of the children, the kaleidoscopic spectrum of activities on offer, as well as Wilderness Safaris' well-trained staff and family-friendly accommodation, is guaranteed to ensure that a family safari is enjoyed by all.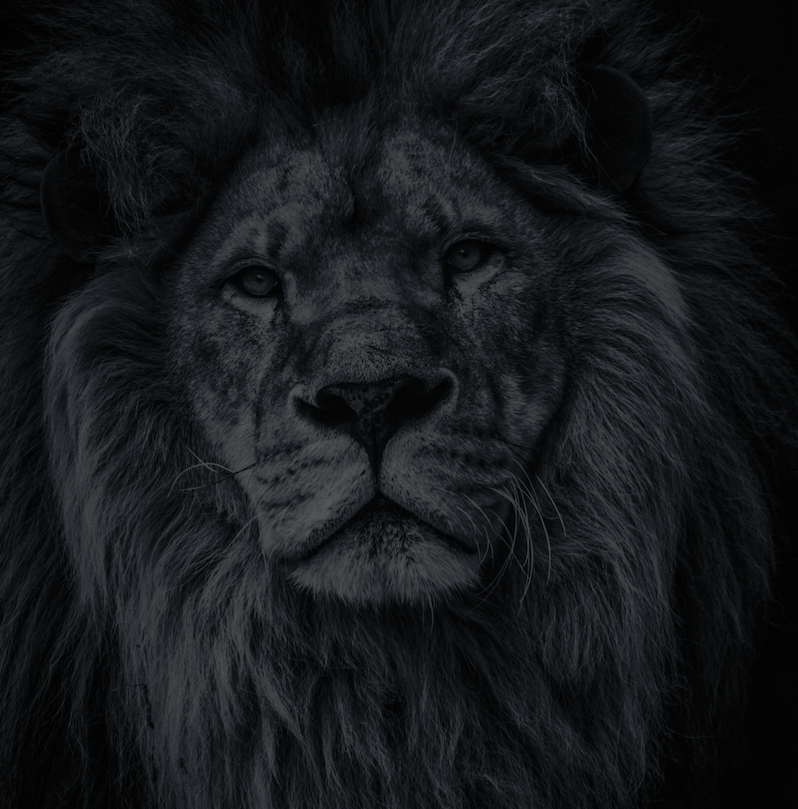 Let's plan your next journey
Ready?
When we say we're there every step of the way, we mean it, literally. From planning the perfect circuit, to private inter-camp transfers on Wilderness Air, and easing you through Customs. We're with you on the ground, at your side, 24-7, from start to finish. Ready to take the road less travelled? Contact our Travel Designers to plan an unforgettable journey.