As the northern hemisphere starts to chill, a safari in Southern Africa beckons. In the iconic wildernesses where we operate across the region, summer (October to March) brings an explosion of life. Newborn animals mean endearing scenes, as well as heart-stopping sightings of predators on the hunt. A profusion of colourful migrant birds arrives. Photo-ops are many, as the grasses green against vibrant blue skies – and magnificent cumulonimbus clouds appear on the horizon, often a prelude to spectacular thunderstorms. With fewer travellers around, your safari feels more exclusive, and Africa even more untamed.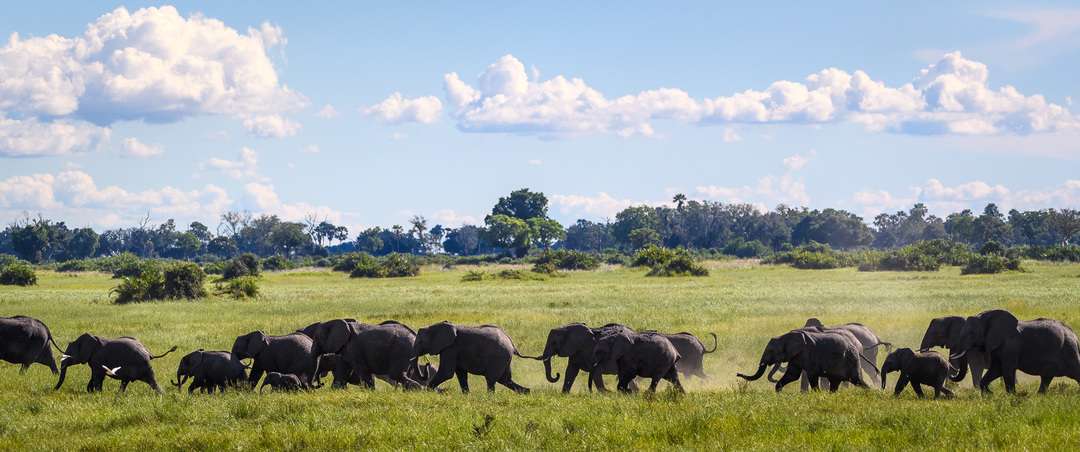 Botswana's Okavango Delta is a renowned year-round destination. Many visit during our winter (June to August), but summer here has so much to offer. As the waters recede, the exposed floodplains stage infinite dramas, attracting game by the hundreds. Antelope nurseries and others tending their young abound. The Delta's thousands of islands become more accessible, inviting guided explorations. More available, varied habitats attract different grazers. Watch for flashy migrants such as bee-eaters, kingfishers, and cuckoos, and specials such as the lesser jacana, Pel's fishing-owl, and African pygmy goose. More big game moves in where the channels dry.
Our nine-night Okavango Summer Safari takes you to three of our most stunning Botswana destinations: Chitabe , Jao, and Vumbura Plains. Each promising special and unique experiences, all guaranteed to wow.
Here's what awaits…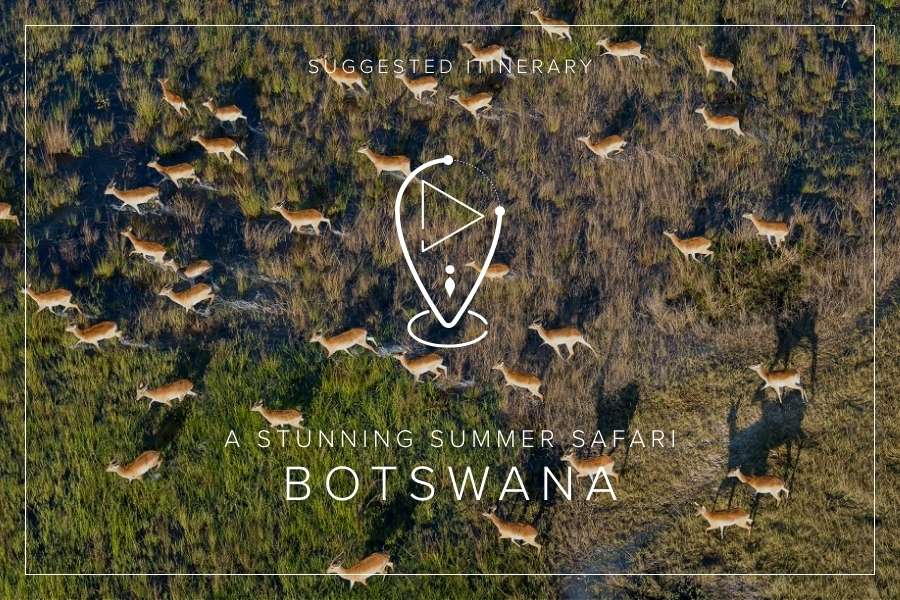 CHITABE (3 nights)
Renowned as a predator hotspot, Chitabe offers some of the best wildlife photo-ops in Africa. Set on an island on private conservation land in southeast Botswana, across the Gomoti Channel from famed Moremi Game Reserve, its eight spacious Meru-style tents are surrounded by woodlands, wetlands, and grasslands. Striking, diverse habitats that translate into impressive biodiversity.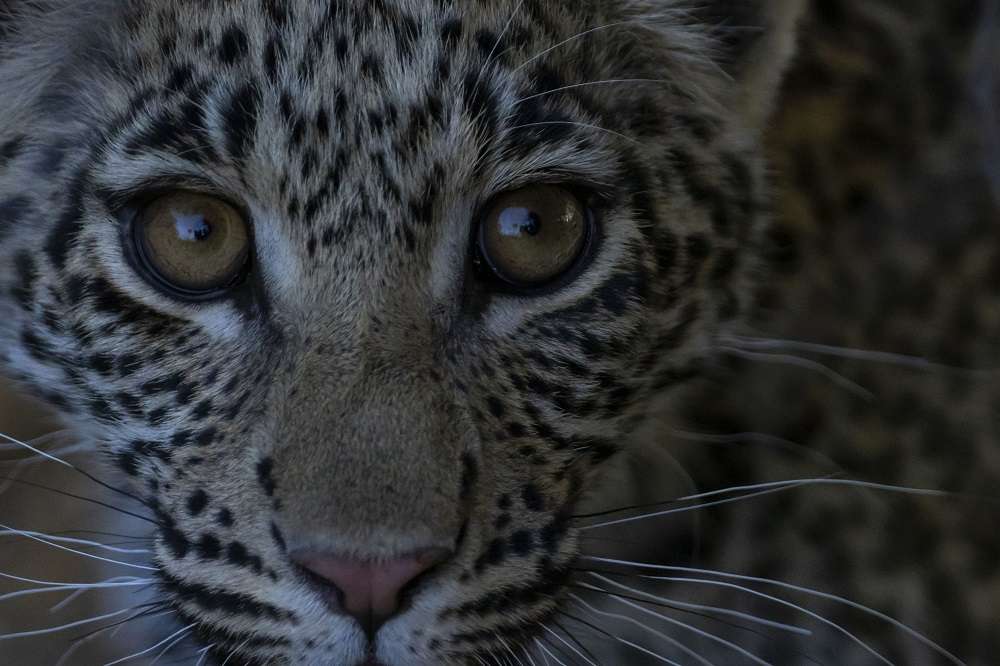 On game drives, witness episodes of nail-biting predator-prey interaction, the young particularly vulnerable. Watch lion cubs play or nurse; hyenas salivate over a leopard's impala prize stashed in a tree above; hundreds of buffalos and dozens of elephants gather at a waterhole; endangered African wild dogs make a star turn; a leopard-hippo showdown. In the open grasslands, spot the photogenic kori bustard, secretary bird, southern ground hornbill, and many other avian species foraging. Catch the end of walking season, following an expert guide to view life along and in the Gomoti River. Drive into the nocturnal world of bush babies, porcupines, genets, owls, civets, and servals. Later as you slip off to dreamland, spy an elephant feeding outside your window in the moonlight.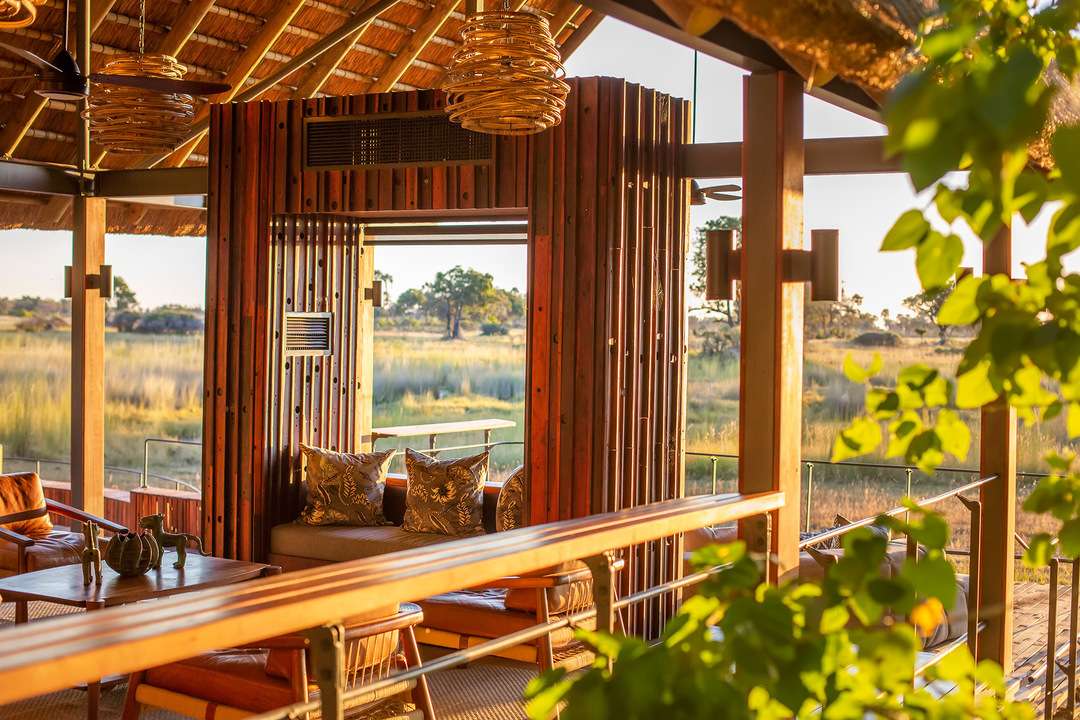 Chitabe's thatched dining area, bar, and lounge are built on raised decks to provide superb views across the floodplain, and a pool allows you to cool off in the heat of the day. Rich, earthy colours and African décor prevail, complemented by the compelling wildlife photographs of Chitabe co-owner Dave Hamman, internationally acclaimed for his images.
JAO (3 nights)
Elegant, peaceful Jao lies on its own remote island in the 60 000-hectare Jao Reserve, in the heart of the Okavango. A wild, watery garden surrounds this sanctuary, where game viewing is sensational and landscapes breathtaking.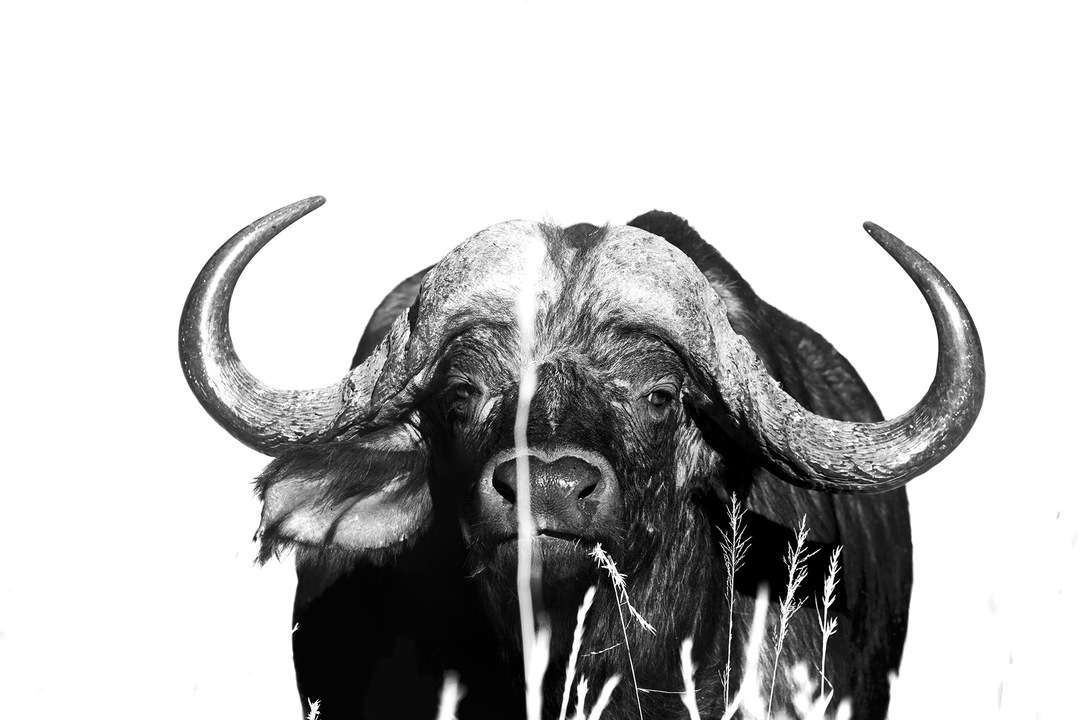 Follow lion and other big cats across the floodplains, in pursuit of prolific antelope herds. Feel your senses come alive as you explore on game drives or nature walks, sighting creatures as grand as elephants and tiny as Angolan reed frogs. Breakfast near a hippo-filled lagoon at dawn; brunch in watery shallows as countless red lechwe graze nearby; dine amidst a herd of zebra as a dazzling night sky is revealed. Sleep out in a Star Bed blanketed by the heavens.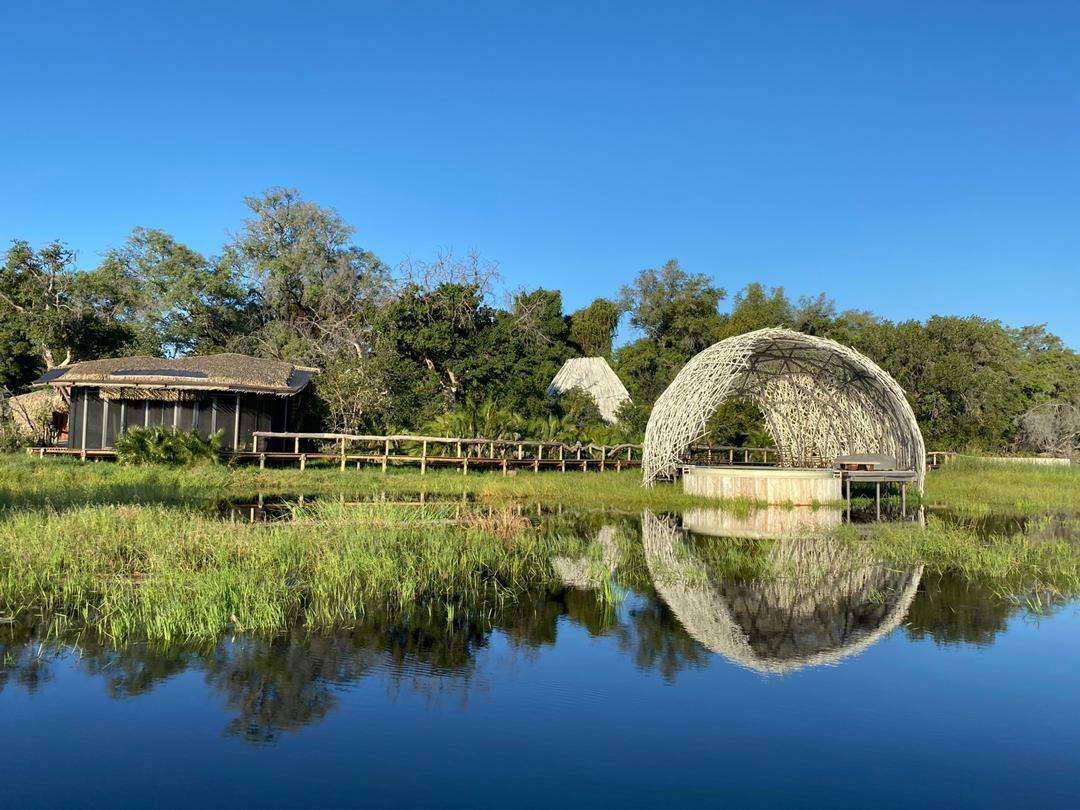 Revamped in 2019, multiple-award winner Jao is a sculptural marvel of natural and recycled materials, of steel, wood, and glass, of towering, spacious interiors embracing the light, the bush. Extras like its spa, library, museum, and gallery entice. Jao comprises a main area elevated into a tree canopy, two exclusive villas, and five suites, all with private plunge pools, lounge and dining areas, and en-suite bathrooms, including indoor and outdoor showers. With magnificent views of the floodplains from almost everywhere, it's a place of wonder and supreme serenity.
VUMBURA PLAINS (3 nights)
Captivating Vumbura Plains lies in the Okavango's far north, perched on raised decks overlooking the annually inundated grasslands, almost seeming to float. Nestled under tree canopies and airily open to nature, Vumbura Plains serves up intimate wildlife encounters on the spectacular floodplains, studded with ilala palms and small islands.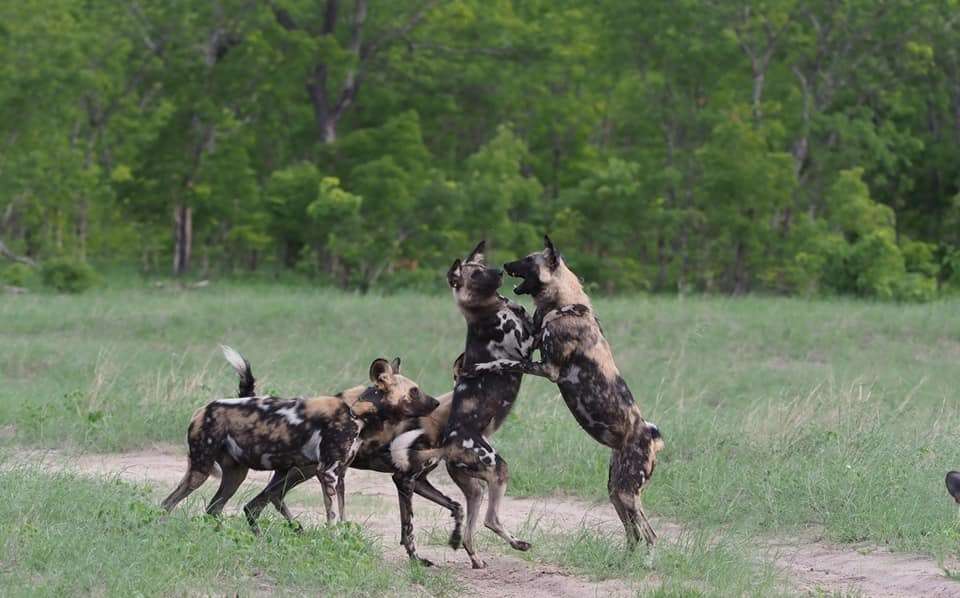 Marvel at a wealth of wildlife, including possible sightings of 'leaping lions' jumping channels in pursuit of prey. Scan the floodplains for the vast array of predators: lions; African wild dogs; numerous leopards; occasional cheetahs. Spy a rare sable or sitatunga antelope, often in flight. Move seamlessly between land and water, between different terrains. Slip quietly through the channels in a mokoro, a traditional dugout canoe; buzz a bit faster by delta boat. Adventure into the skies, soaring in a hot-air balloon or by helicopter. From the splendour of your suite, watch elephants grazing peacefully in the distance. Search for some of the 600 bird species, lilac-breasted rollers, carmine bee-eaters, secretary birds, and Pel's fishing-owls among them.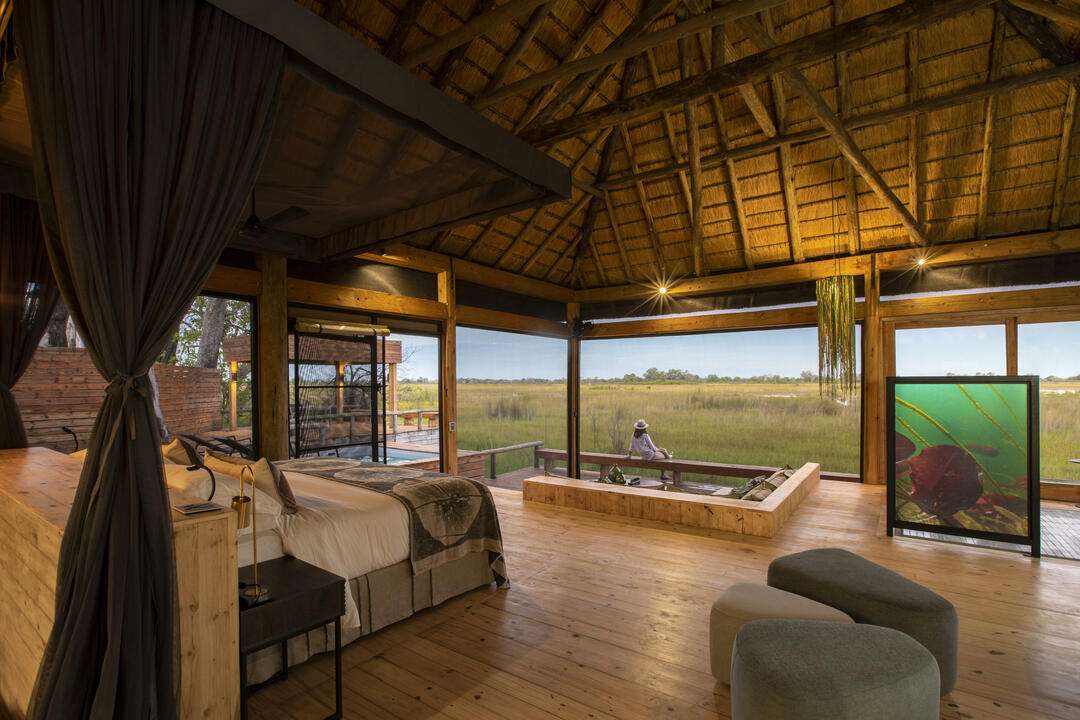 Recently refreshed, Vumbura Plains is an artful, contemporary balance of wood, glass, and canvas, saturated with the Delta's blues, greens, and purples. Its 14 spacious suites – with walls of canvas and invisible mesh bringing the outside in – include indoor and outdoor showers, an en-suite bathroom, private plunge pool, and outdoor sala from where you can view the never-ending wildlife parade, often serenaded by hippos. A truly Okavango experience – even just watching the sunrise, when sun, Earth, and water meet with the promise of new adventure.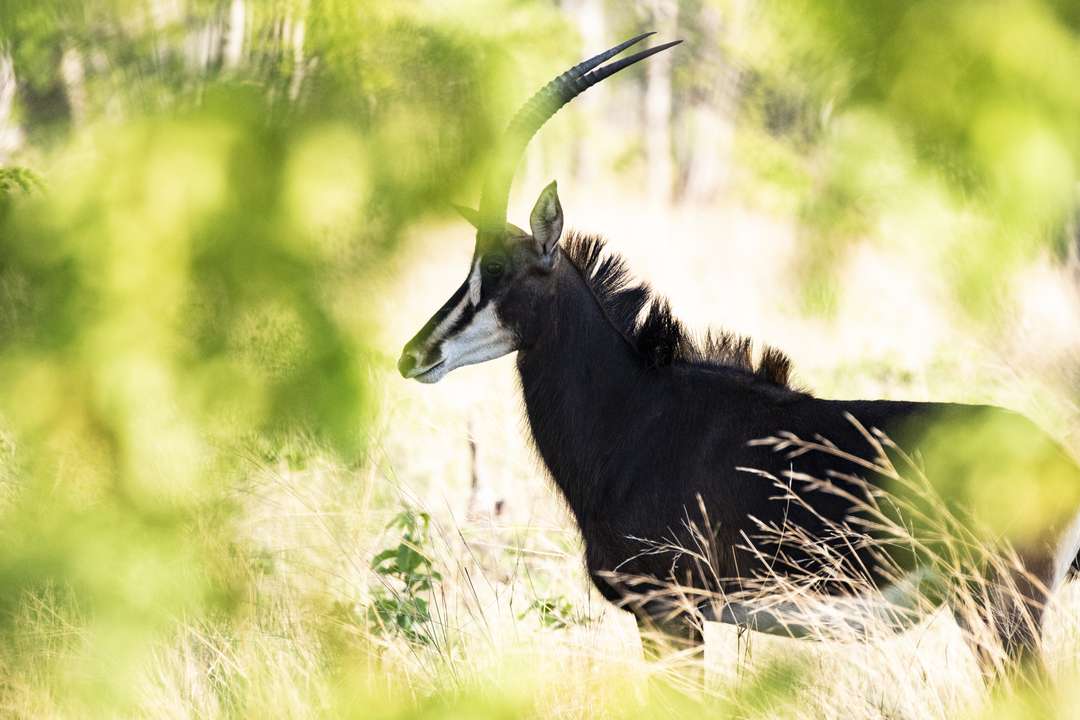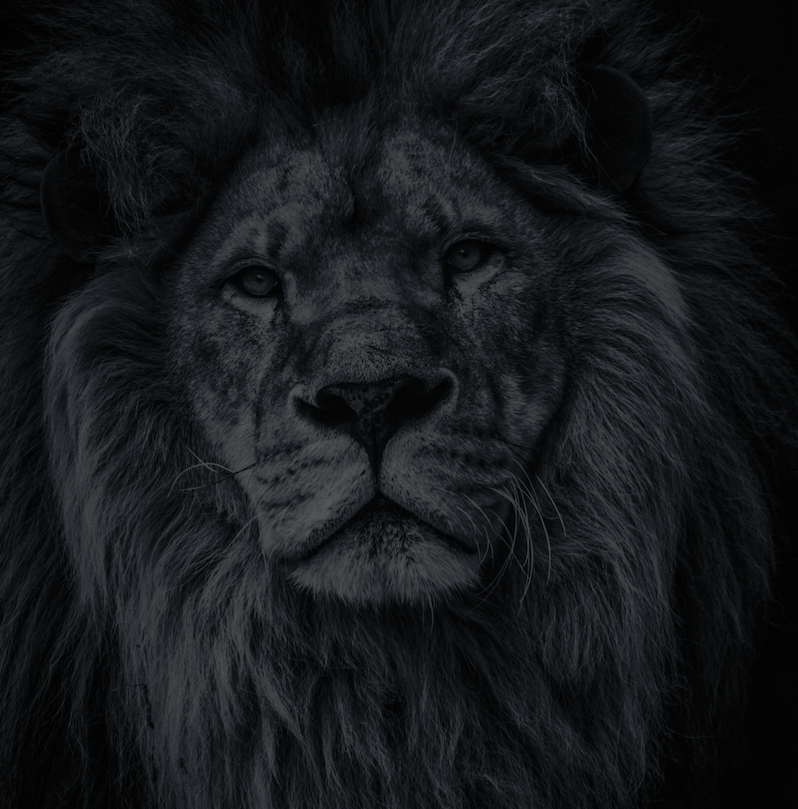 Let's plan your next journey
Ready?
When we say we're there every step of the way, we mean it, literally. From planning the perfect circuit, to private inter-camp transfers on Wilderness Air, and easing you through Customs. We're with you on the ground, at your side, 24-7, from start to finish. Ready to take the road less travelled? Contact our Travel Designers to plan an unforgettable journey.