An invitation from a Native American elder to honour, to respect, those close to us and all other creatures, as well as the Earth herself. Celebrating, cherishing, our interconnectedness, acknowledging the awareness needed to help it maintain and thrive.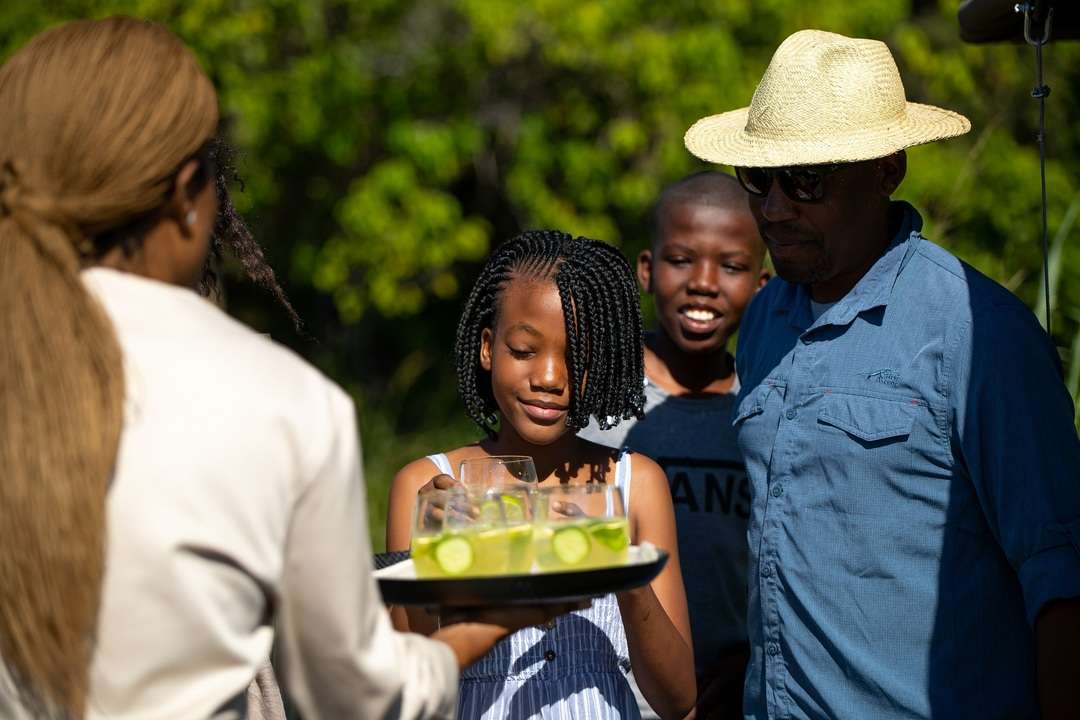 Family safaris do just that, giving you and your loved ones the chance to connect – to each other, to the pristine wilderness around you and the wildlife it sustains, to yourself. If only fleetingly, to shed addictions to cyberspace, to step out of the fast lane and focus on being present, with each other, for each other, in nature. Or perhaps not fleetingly, after one of our transformative journeys to Botswana, Namibia, Zambia, Zimbabwe, or Rwanda.
The rewards of bringing your family on safari are many…
Sharing a Child's Wonder
A child's innocent astonishment at a 'discovery' softens even the hardest cynic. Induct your children into the wonders of the wild, while renewing your own capacity to marvel. Thrill at spotting animals together on a game drive: elephants on tiptoe foraging seed pods in the golden forest light at Mana Pools; lions leaping across clear, blue channels in the Okavango Delta or snoozing on a Namibian dune; a lone fish-eagle flying over the magnificent Zambezi River.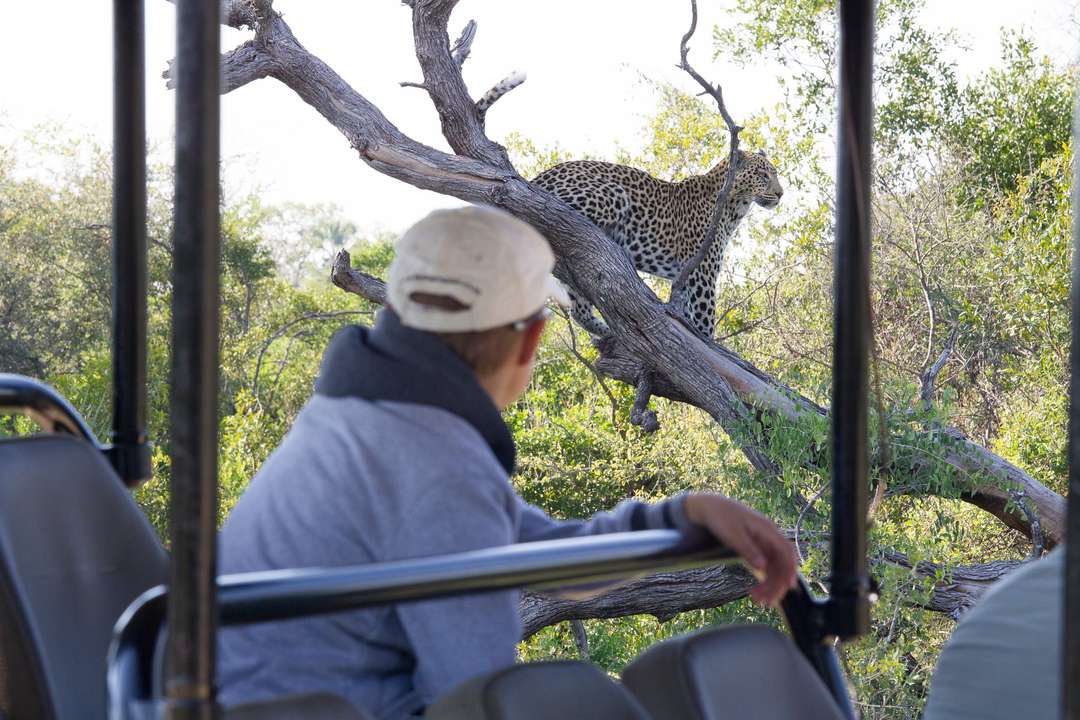 Learn more about them from the guides and camp libraries, perhaps drawing them together. Many of our camps run a Bush Buddy childminder programme, further enriching their safari experience. I'll never forget the moment my young son saw his first elephant, as we drove over a rise and came upon a vast herd scattered across the plains. He stood up in the front seat, steadying himself between his father and me, and trumpeted loudly, repeatedly. The joyous noise still rings in my ears.
All in the Family
Multi-generational travel is today a top travel trend, and for good reason. As families live further and further apart, shared experiences – like a family safari – become more and more precious, a time to make lasting memories together, from oldest to youngest.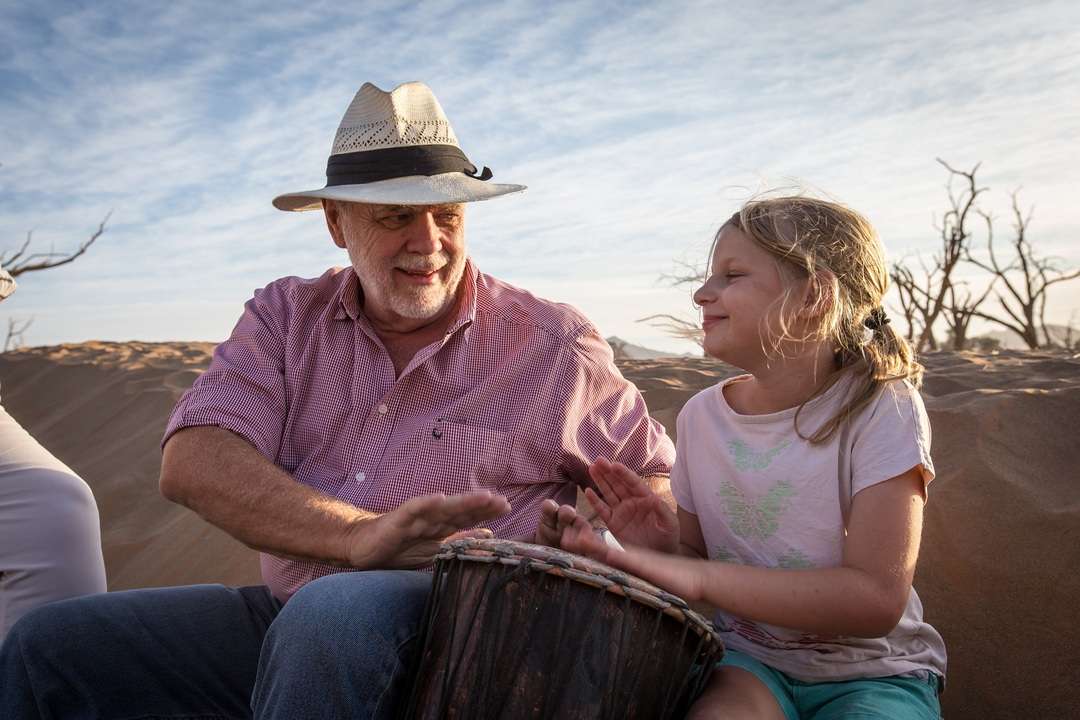 Our luxury camps are not short on comfort and pampering, well suited to celebrating your parents' special anniversary or a milestone birthday, at any age. Imagine sharing with family members, young and old, a visit to spectacular Victoria Falls; a flight over an ancient desert to Namibia's Skeleton Coast; a bush breakfast or supper around a camp's fire pit, serenaded by hippos and other creatures; stargazing under phenomenal African skies. And much, much more. The memories you make transfer into stories for years to come – stories that can heal, strengthen bonds, create empathy, and promote shared and individual identities. I still tell the story of taking my mother, recently widowed, on safari in Botswana in 1993, where the Okavango's magical waterscape helped heal her grief, where animals were mysteriously drawn to her. A hippo 'mowed' one night around her tent; an elephant munched the tree branches above her another night. A refined Bostonian lady, more at home on the tennis court than the savannah, my mother was not afraid. My son never knew her; she died too soon. But he knows, and treasures, this story.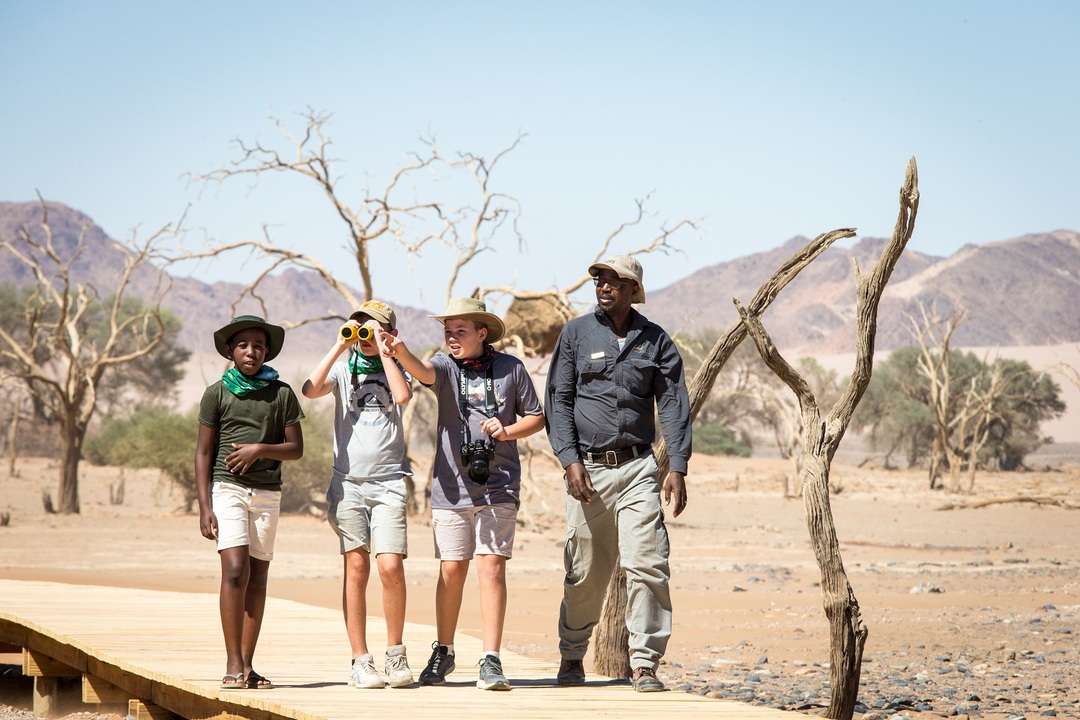 A Taste for Adventure
Safaris offer adventure in many forms, liberating you and your family from familiar routines, opening minds and hearts. Meeting, watching, wildlife in the wild is one of life's incomparable privileges, all the more meaningful if shared with those close to you. There are many ways to experience it: gliding almost silently along the Okavango's pure waters in a traditional mokoro/dugout canoe, as elephants, antelope and others come to drink; game drives generally yielding an abundance of creatures, great and small, predators and prey, a plethora of birds; drifting over the desert, plains, or waterways in a hot-air balloon, drinking in the endless landscapes and herds gathering or galloping below; walking with a guide through riverine forests, over golden plains, or through rainforests and up a volcano in search of mountain gorillas; or just learning the adventure of waiting at a waterhole, to witness the remarkable passage of life there.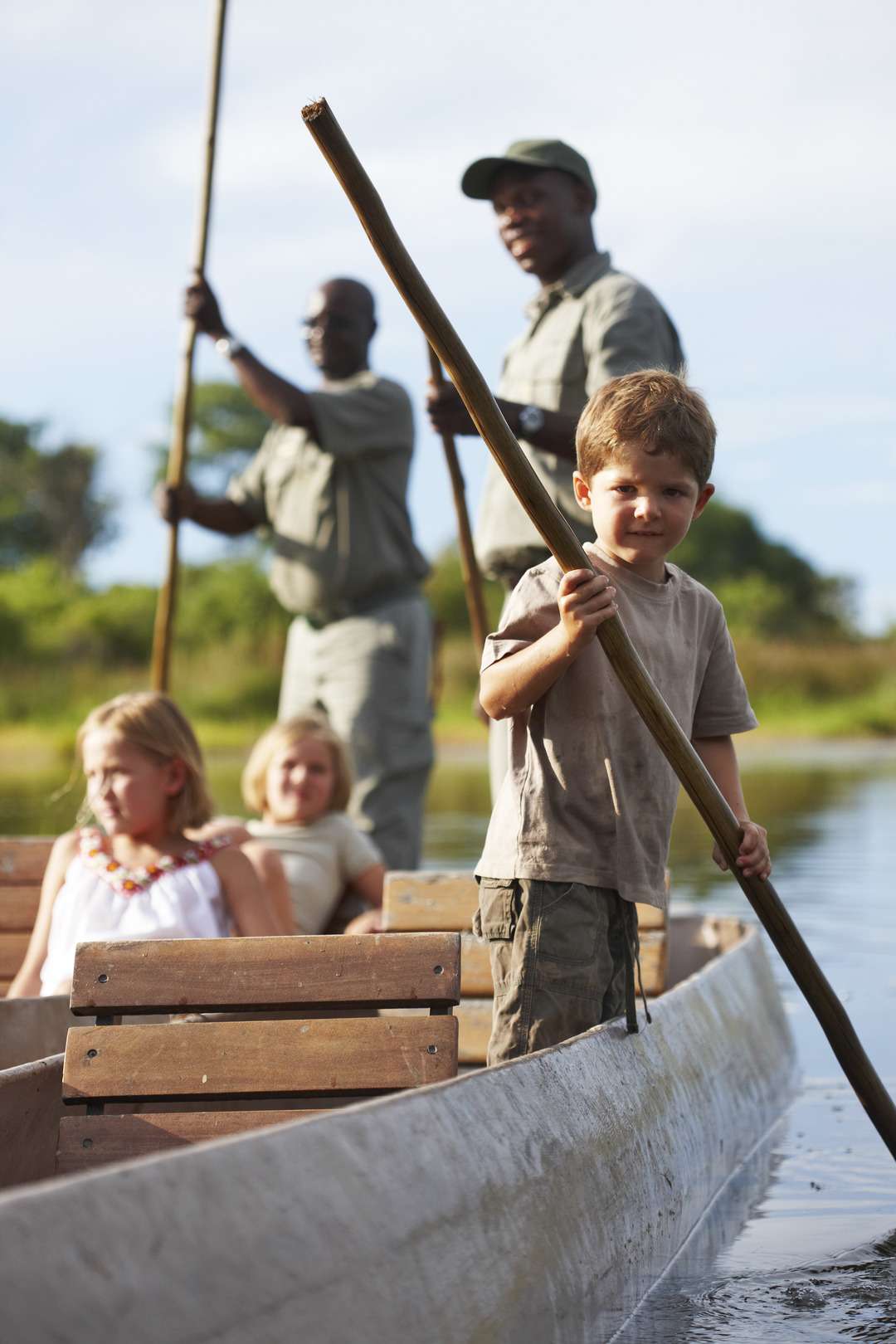 Perhaps, just being in the wilderness, learning to overcome fears. In the words of another Native American elder:
"Honor the sacred. Honor the Earth, our Mother. Honor the Elders. Honor all with whom we share the Earth: Four-leggeds, two-leggeds, winged ones, swimmers, crawlers, plant and rock people. Walk in balance and beauty… "
"If you talk to the animals they will talk with you and you will know each other. If you do not talk to them you will not know them and what you do not know, you will fear. What one fears, one destroys. "
Reverence for the Wild
There are legions of young, global eco-warriors currently campaigning to save the planet. Why not join them, even in some small way? A family safari at any of our camps reinforces our ethos and mission: through conservation tourism to help preserve these precious wildernesses, employ and uplift the communities surrounding them, and promote sustainable living where we can. Exposing children to wilderness and wildlife at an early age encourages environmental awareness and respect for all living creatures; it will renew yours in the process, or perhaps activate them for the first time. Our knowledgeable guides will lead your family into new worlds; even if you've travelled with us before, each time is unique. The wilderness humbles, calms, soothes, integrates – reminds us what's truly important.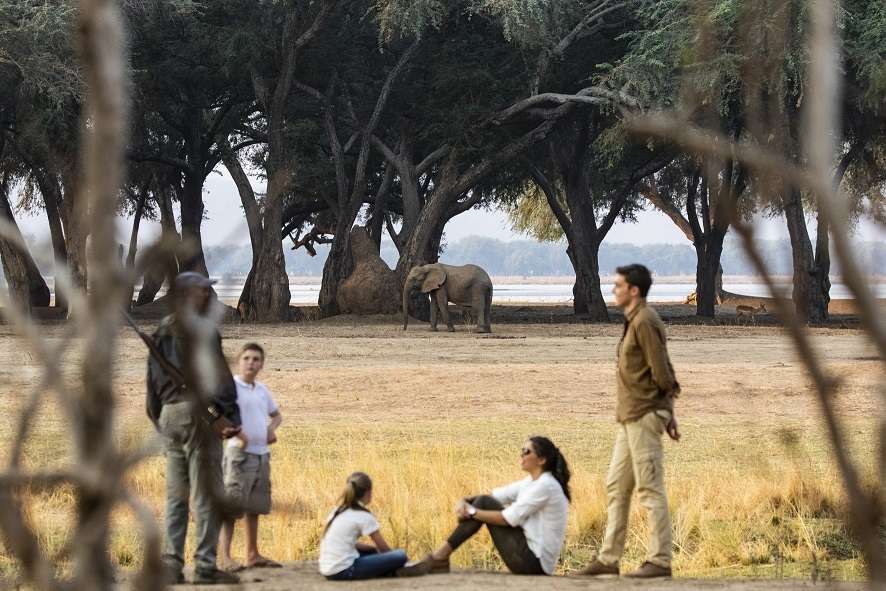 How connected we all are…
How to 'walk in balance and beauty'…
Written by Melissa Siebert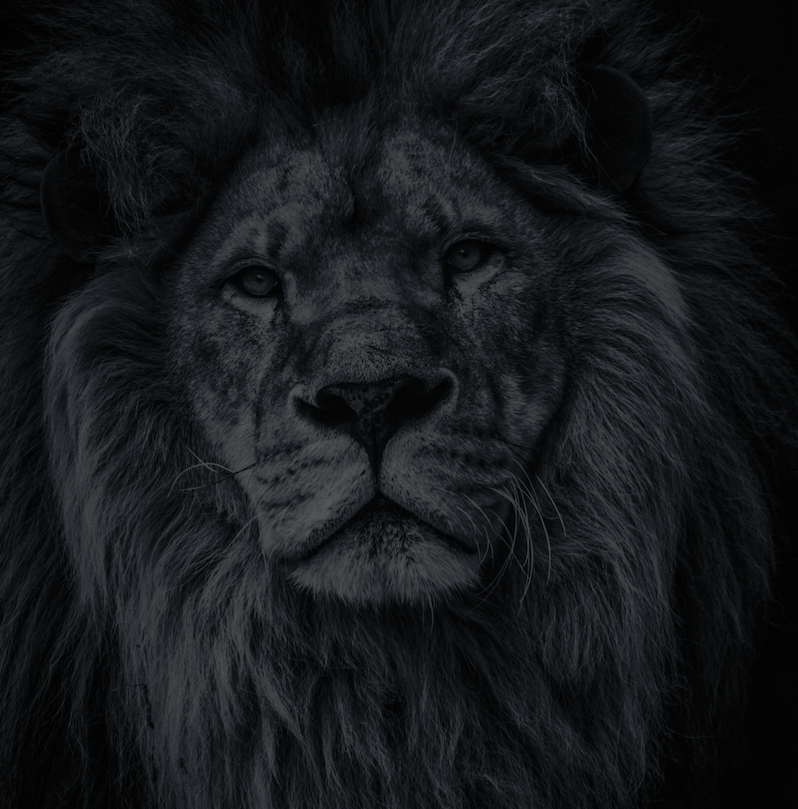 Let's plan your next journey
Ready?
When we say we're there every step of the way, we mean it, literally. From planning the perfect circuit, to private inter-camp transfers on Wilderness Air, and easing you through Customs. We're with you on the ground, at your side, 24-7, from start to finish. Ready to take the road less travelled? Contact our Travel Designers to plan an unforgettable journey.