Mombo goes by many names: 'Mother of All Camps …'Place of Plenty'…'The Land of Milk and Honey', and more. Super-luxurious, offering some of the best game viewing in Africa, it is Wilderness Safaris' flagship camp – the ultimate accommodation in Botswana's Okavango Delta, one of the most paradisical spots on Earth.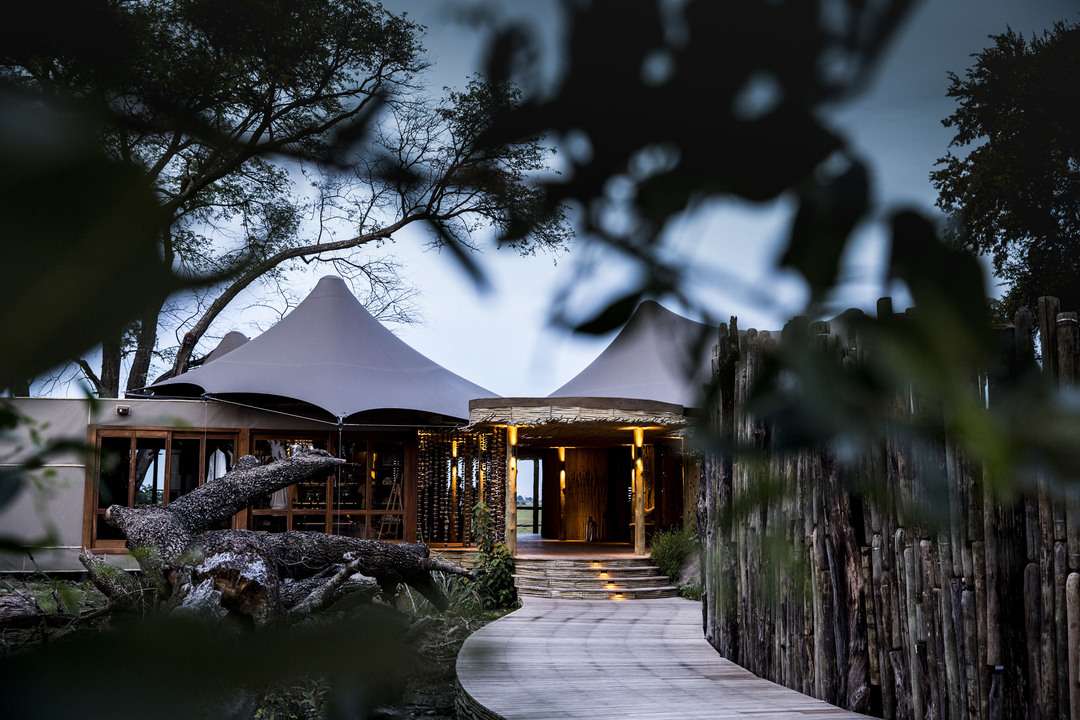 A UNESCO World Heritage Site, the Delta stretches over two million hectares of floodplains, where sinuous blue channels snake around thousands of palm-fringed islands, where the clear, lily-covered water is pure enough to drink. Located in the Delta's Moremi Game Reserve in the north-eastern corner of Chief's Island – once a tribal leader's hunting ground – Mombo's known for its exceptional concentration of game, including all the charismatic large mammals; its predator action and its impeccable, customised, exceptionally welcoming service.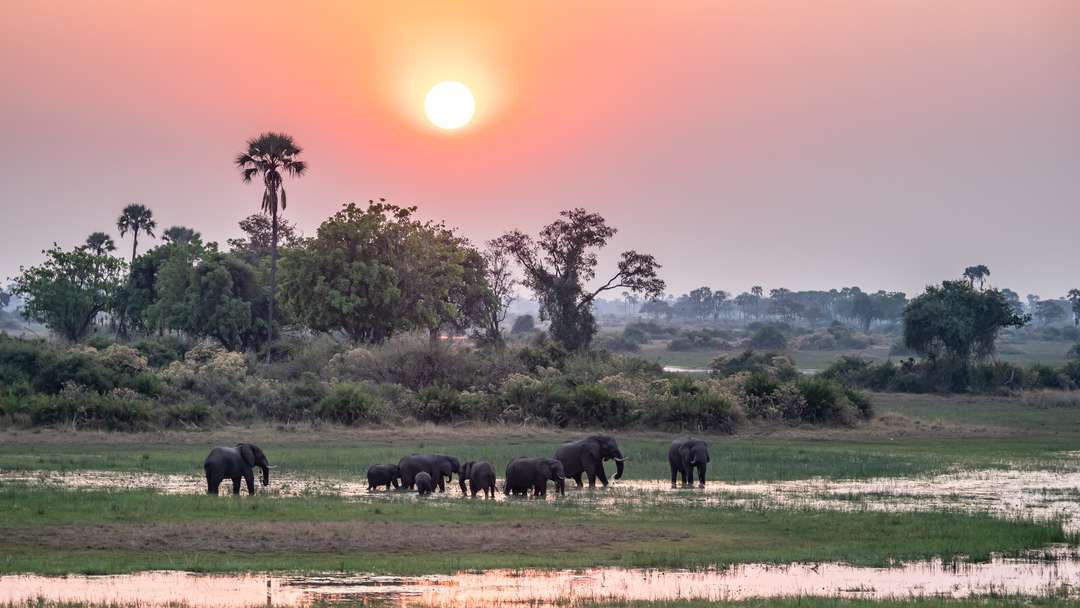 'We like to say that you arrive as a guest and leave as a friend', says Mombo's General Manager, Sean van der Merwe. 'Relationships between staff and guests are paramount here. There's an unparalleled culture of seven-star hospitality where everyone knows your name.
'What makes me most proud', Sean continues, 'is that the camp itself has a rich history and legacy. To be part of Mombo is to be part of a unique family that has played host to a variety of guests from all over the world. I stand proud to know that I am part of a camp that has won countless global awards and is considered by many to be the "Rolls Royce" of the Delta. Apart from all the luxury and offerings here, it has to be the people that make me proudest of Mombo and my privilege to call it a workplace'.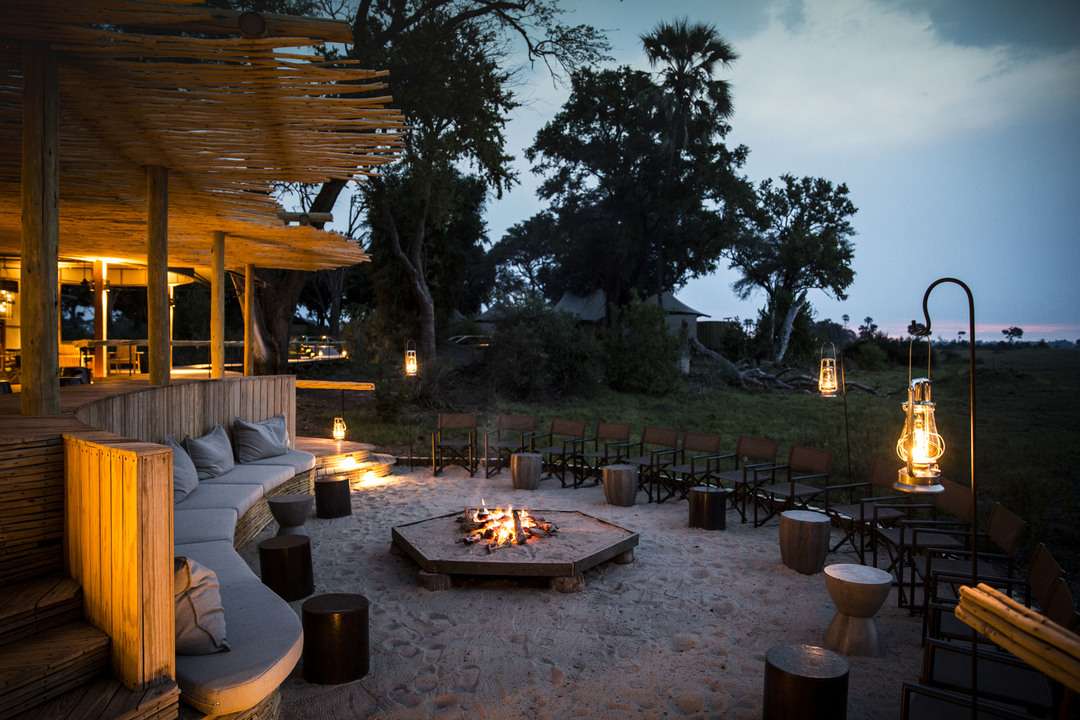 Mombo, and its smaller nearby sister camp, Little Mombo, now represent the camp's 'fourth generation', Sean says, originating 30 years ago in the dreams of Wilderness Safaris' co-founders, overland safari guides and naturalists, Colin Bell and Chris McIntyre, in partnership with the late Russel Friedman, then a well-known natural history book dealer in Johannesburg. Wilderness Safaris had been operating out of Maun, at first only mobile safaris, since 1983, when Colin overheard a restaurant conversation that sparked Mombo Camp's creation. As Sean tells it: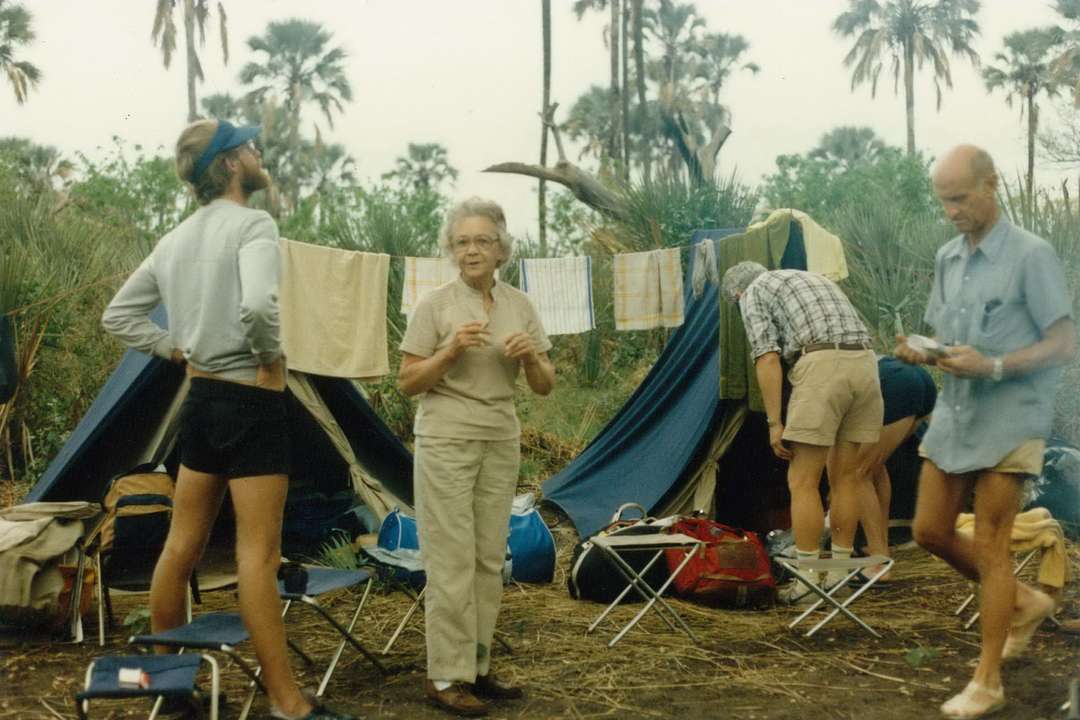 'In those days, the Mombo area was a prime hunting concession, where not many people went to see wildlife as game was skittish and scarce. Colin was sitting in a restaurant in Maun, 130 km south of present-day Mombo, when he overheard some people talking about this place called "Mombo", where they had encountered healthy populations of wild dogs. This intrigued Colin and Chris.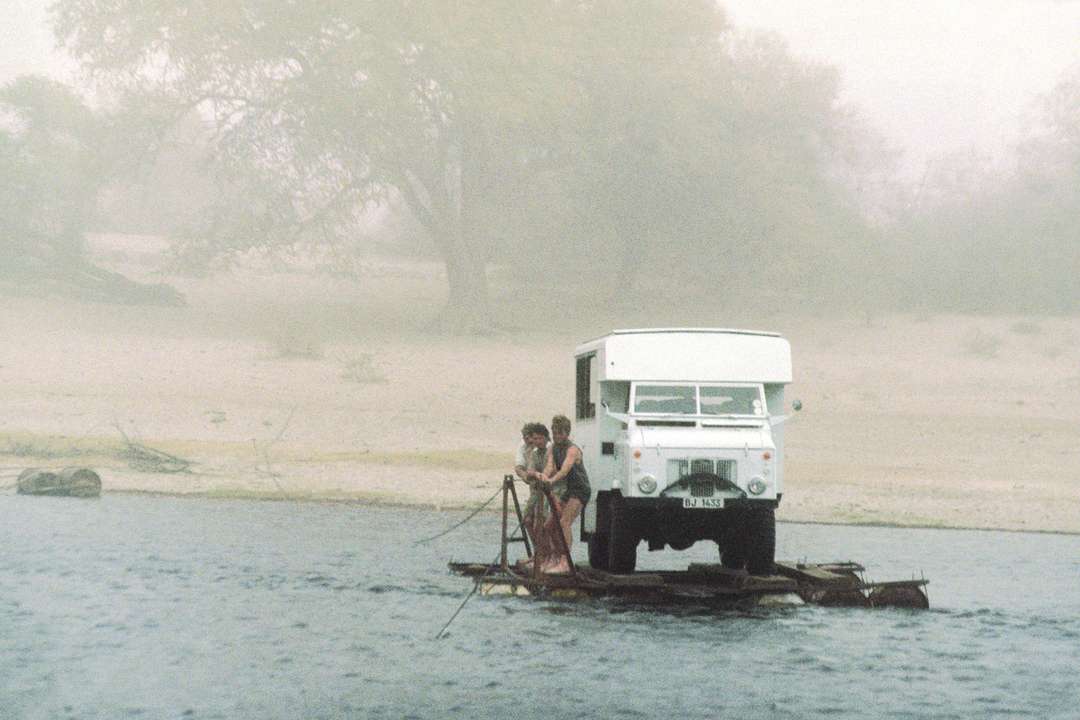 'Not long afterwards, packed up and ready to explore, Chris drove into the unknown for a Christmas holiday with his family to look for these wild dogs. After a lot of breakdowns and other challenges, they arrived at the old hunting camp known then as simply "the place of plenty", where they encountered an untold bounty of wildlife, including the dogs'.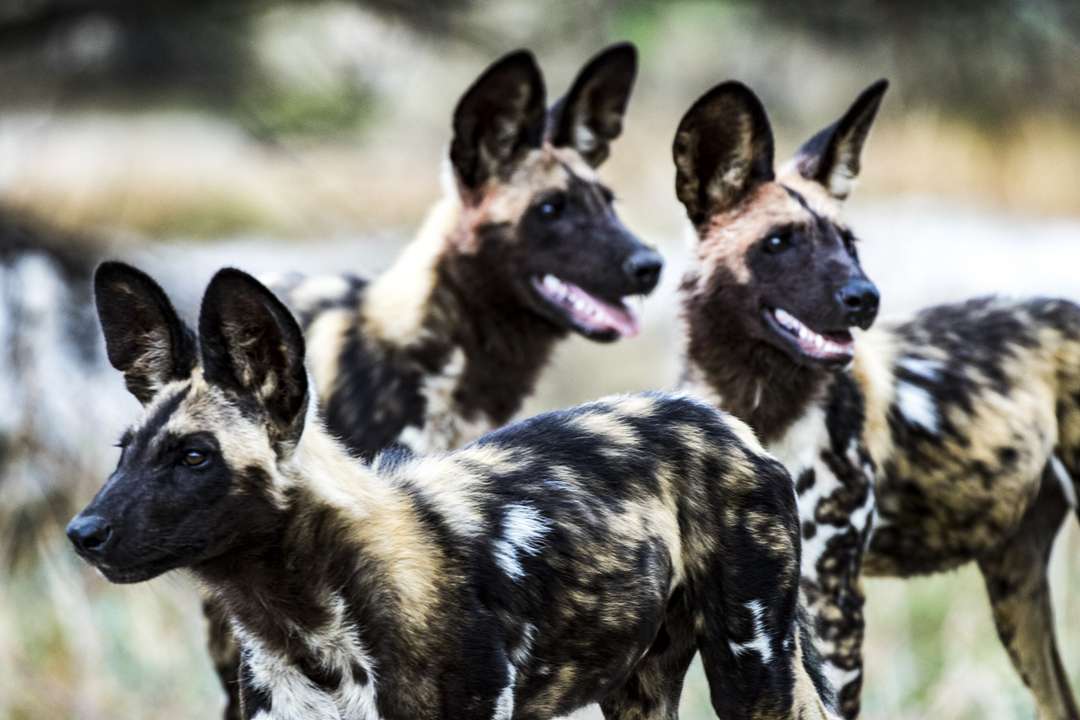 Chris and Colin tendered for the site, won the bid, and over time converted the old hunting camp into one of the world's most renowned safari destinations – displacing hunting with conservation tourism, shooting with cameras not guns. The resident wild dogs – there are now two packs living around the camp – became the stars of a National Geographic film and book, Running Wild. Mombo was relocated in 2000 to a site with better views of the floodplains, and refurbished in 2018, maintaining the original footprint and recycling many of the original materials. Game here has proliferated, and the rest, as they say, is history…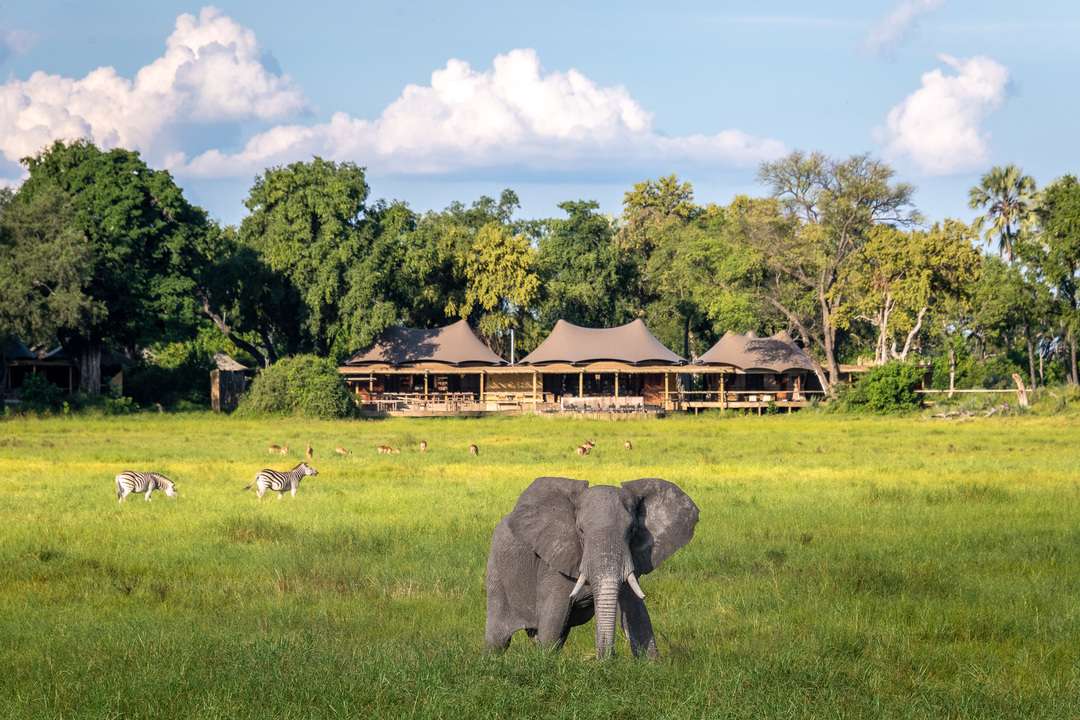 We spoke further to Sean about what makes Mombo a to-die-for destination:
What are the activities and services that Mombo offers, the highlights, the aspects of the camp that guests seem to really love?
Among the activities/services offered at Mombo: exclusive game drives in a pristine private concession in world-renowned Moremi Game Reserve, led by extremely passionate and knowledgeable guides; one-on-one photography lessons to capture guests' life-changing journeys, using Olympus camera sets; tailor-made 'wow' moments for every guest, ranging from private dining, out-of-camp dining, anniversary set-ups, scenic helicopter flights, cooking classes, and a bush buddy programme for the kids. Guests really appreciate Mombo's personalised service.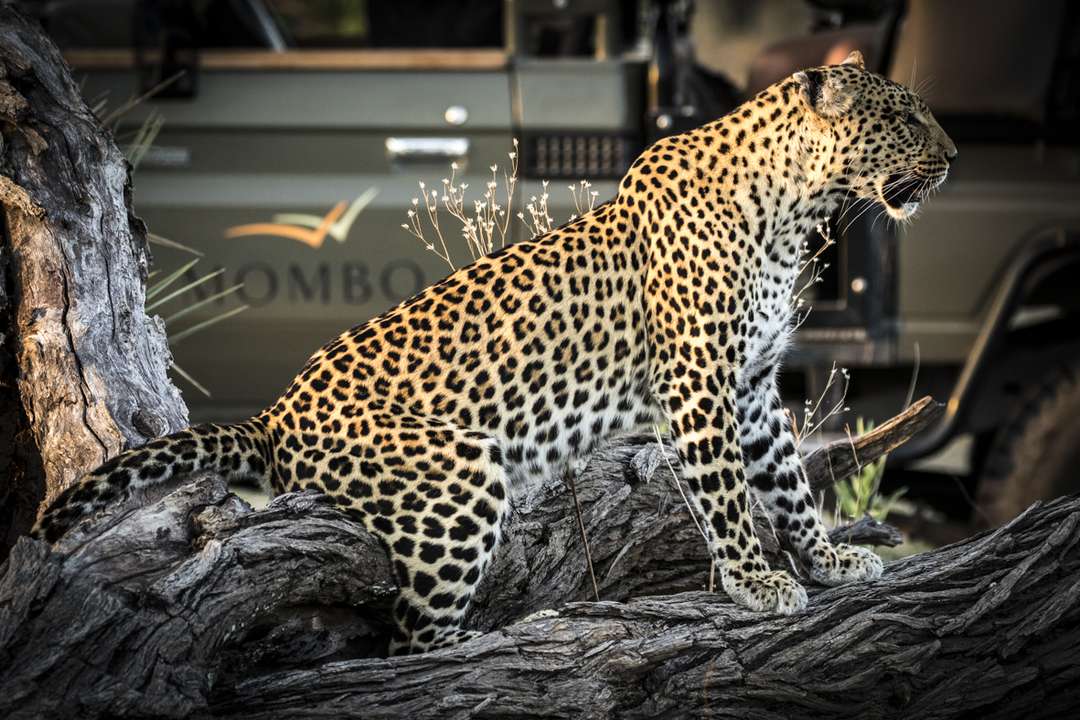 What do YOU love most about Mombo?
I love many things about Mombo, but high on the list would be the fact that conservation runs rich through the ethos of the entire camp; its pristine location; and its home-away-from-home feel.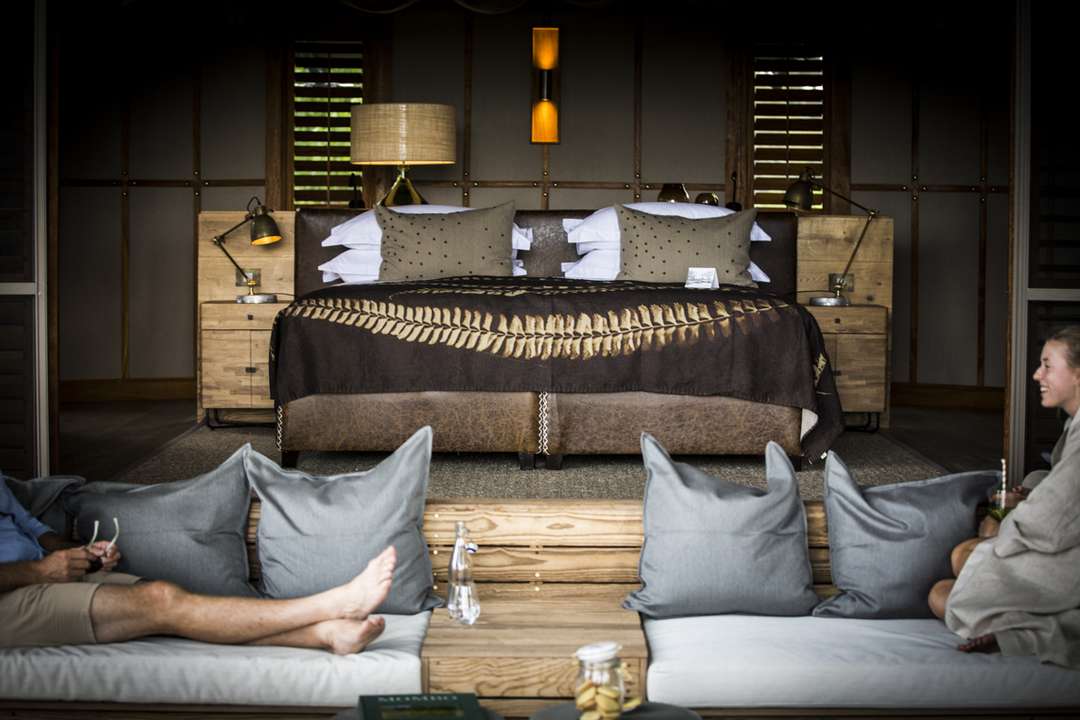 What makes Mombo special, particularly the area where it is located?
Mombo's location on the northern end of Chief's Island distinguishes it from anywhere else in the Okavango Delta. When the waters rise, the rich nutrients flowing down with the water are deposited into the soil around Mombo, making it idyllic for lush grasses to grow in the peat matter – which in turn attract large numbers of wildlife to graze on the happy green grass.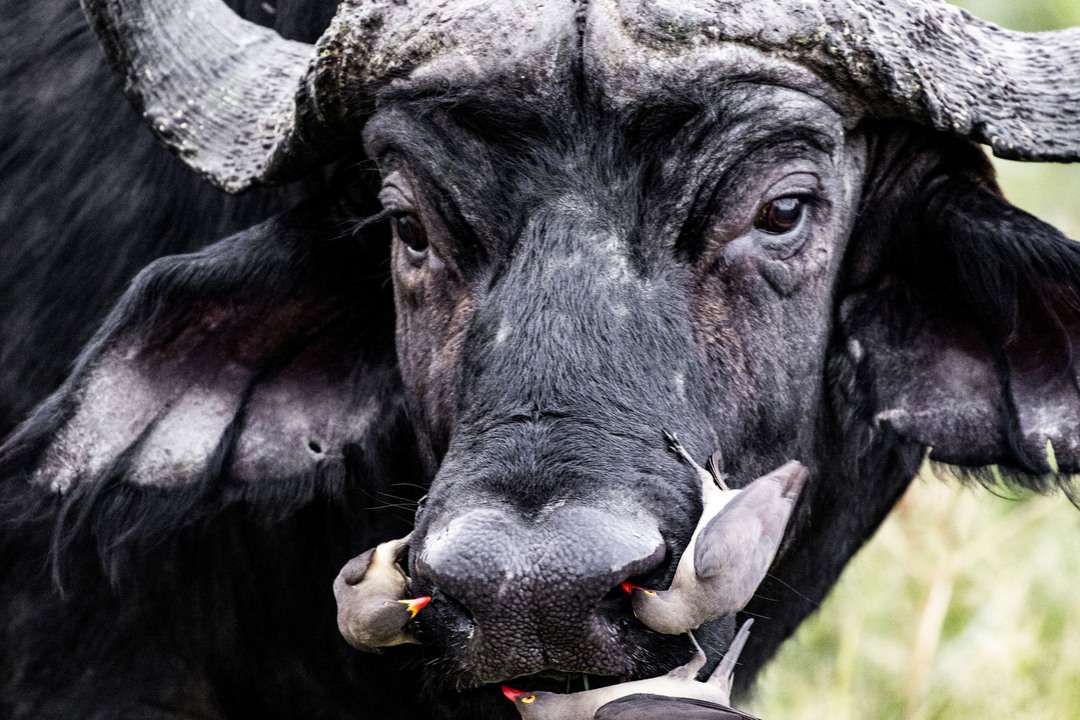 What's the wildlife experience like at/around Mombo?
Wildlife around Mombo has always been nothing short of spectacular. The Okavango is one of the prime destinations for game viewing in Africa, and its rich biodiversity attracts regular as well as unique sightings rarely seen elsewhere on the continent, ranging from leopards seen daily within the camp's footprint to a glimpse of the rare pangolin. Another Mombo wildlife highlight is the abundant predator activity in this area.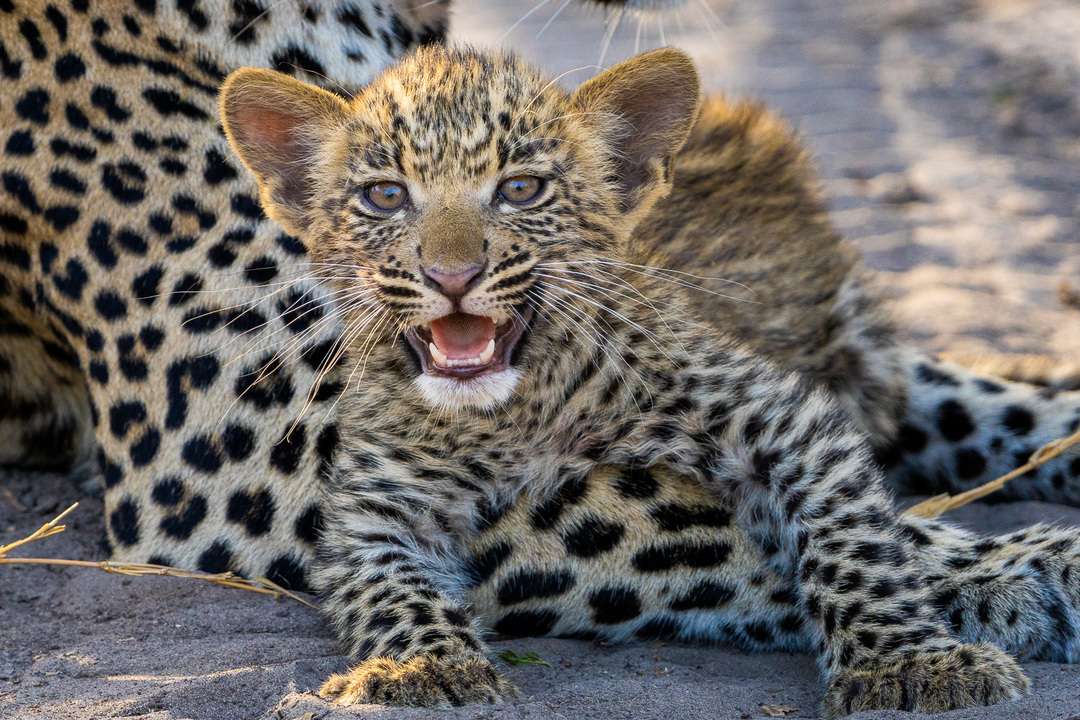 Key bird species around Mombo make this a bird nerd's paradise. Among those you might spot include the endangered wattled crane; Pel's fishing-owl; African pygmy goose; slaty egret; African skimmer; and many more.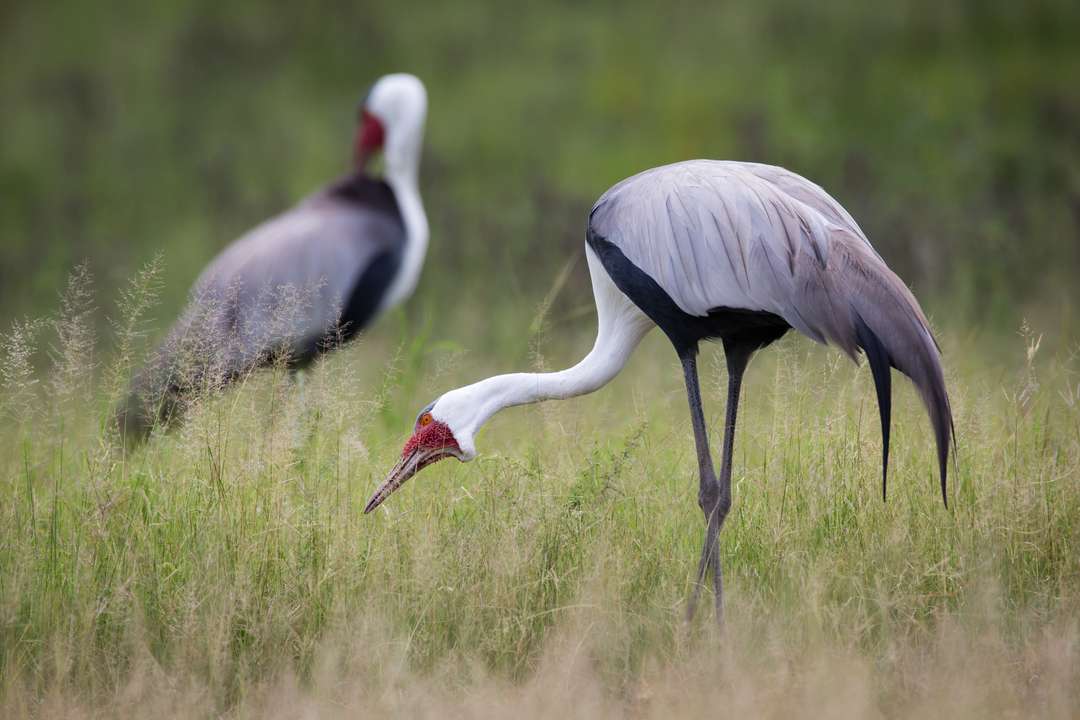 How does the Mombo experience compare to/differ from that of other Wilderness Safaris camps in the Okavango? Would you recommend that guests visit Mombo plus other camps in the Delta?
Aside from offering some of the finest game viewing in Africa, it's the understated opulence of Little Mombo and main Mombo that sets the camp apart from other Wilderness Safaris camps, as well as the staff and their service. I always recommend combining Mombo with another camp, such as Vumbura Plains or DumaTau in the Linyanti, to make a safari experience like no other.
What are your favourite times of day at Mombo, and why?
My favourite times of the day are the crepuscular times, the early morning and late afternoon. Dawn and dusk. That's when the smells, sights, and sounds of the bush come alive. To smell that earthy smell as you enter a world just waking up, to feel connected to the Earth, your soul touched, as you watch the most spectacular sunsets at the end of the day. These are highlights, but during a 24-hour period in this paradise you'll have a sensory overload.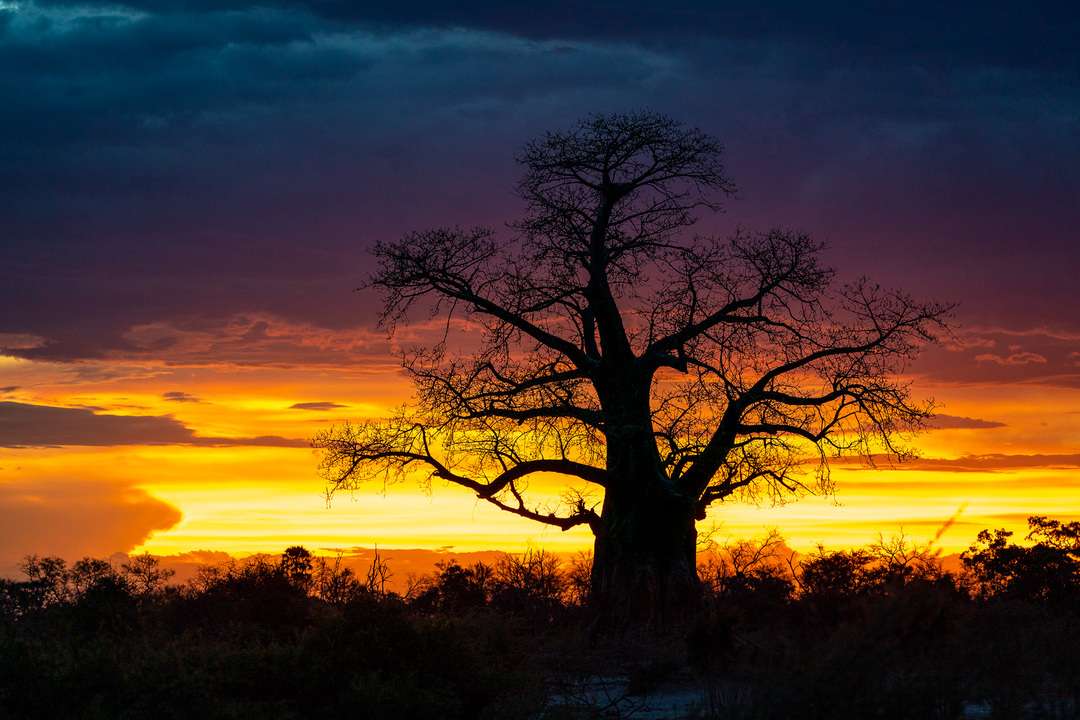 And your favourite season there?
Winter is my favourite season at camp, ranging from April to September, when the Delta's water is at its peak. But all months at Mombo are stunning. Summer is the green season, with lush grasses sprouting and wildflowers blooming, migratory birds arriving, baby booms everywhere, and the most idyllic conditions for wildlife photography.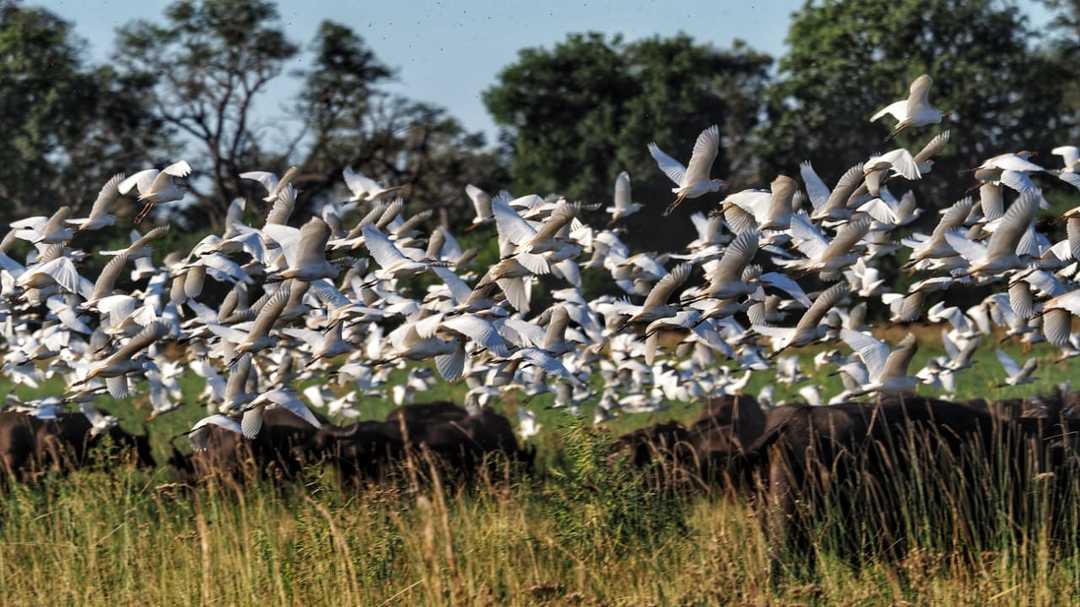 Tell us about guests' photography experience at camp.
The Olympus photography experience is something that I am very passionate about. Started roughly three years ago, the collaborative programme allows guests, guides, and managers alike to experience state-of-the-art Olympus photographic equipment, with private tuition either from our trained guides or photographic workshops hosted by myself. Each guest room at Mombo provides a complete Olympus camera kit for guests' use during their stay, along with a complimentary memory card. We offer training in many genres of photography, including astrophotography, macro photography, landscape photography, and, of course, exceptional wildlife photography. We also give guests a voucher that discounts 10% off any Olympus equipment in their country of residence. Every room also has state-of-the-art Olympus binoculars for guests to use on safari with us.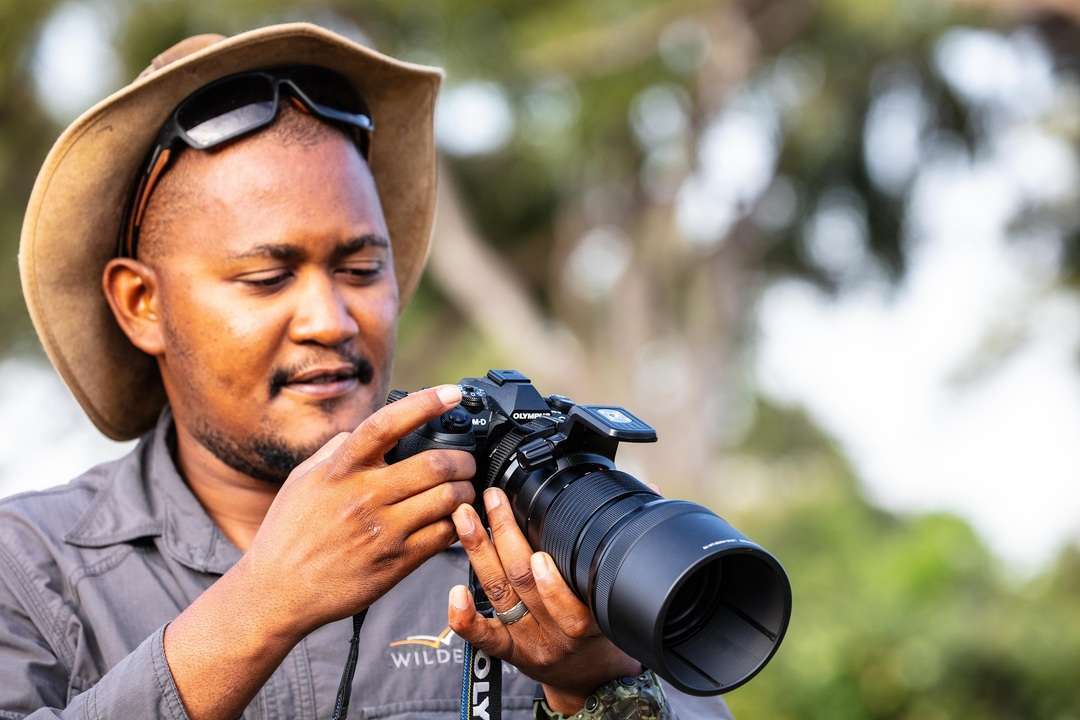 What should guests bring on their visit to Mombo?
The ability to open up to your senses, that's it! We cover the rest, providing everything the luxury traveller needs or desires right in camp, from sunscreen tokikois, panama hats, Samsung tablets to communicate to loved ones and cameras – to name just a few. I get asked this question a lot, and honestly, your passport, clothing, and a sense of adventure are all you need to bring.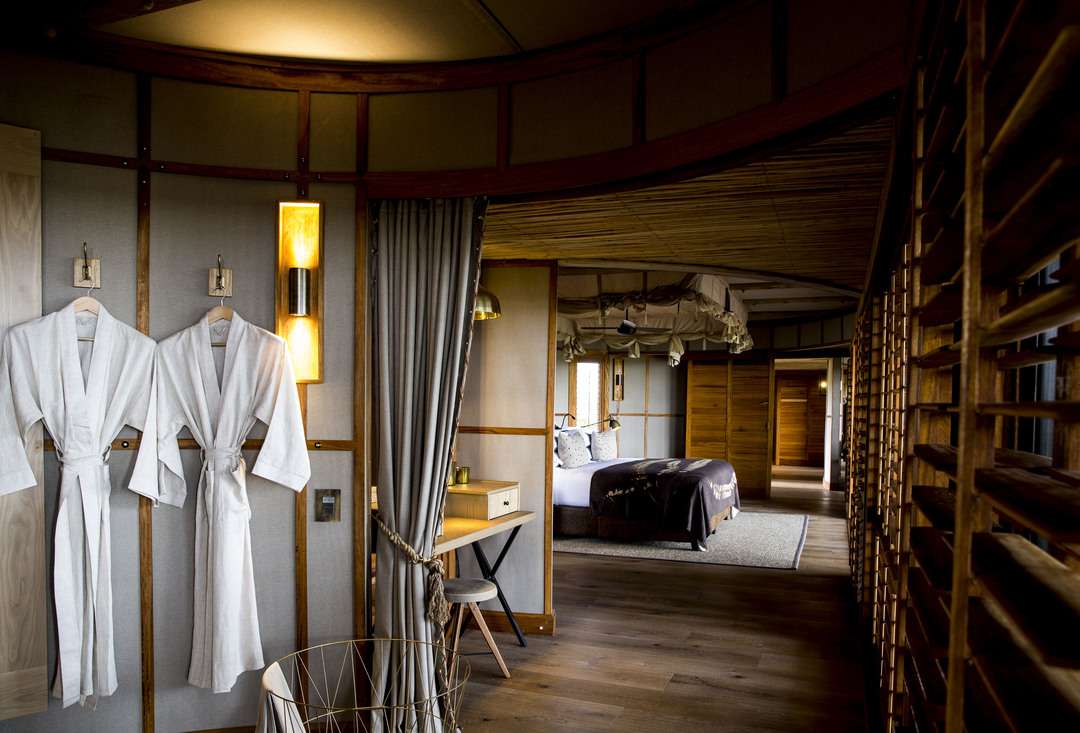 What are some of the most popular areas in camp?
Favourite areas in the camp are many. Such as the beautiful boma dining area where local culture and cuisine are shared every Monday night, or the unbelievably well-stocked bar where our resident sommelier takes you on a world-class wine journey.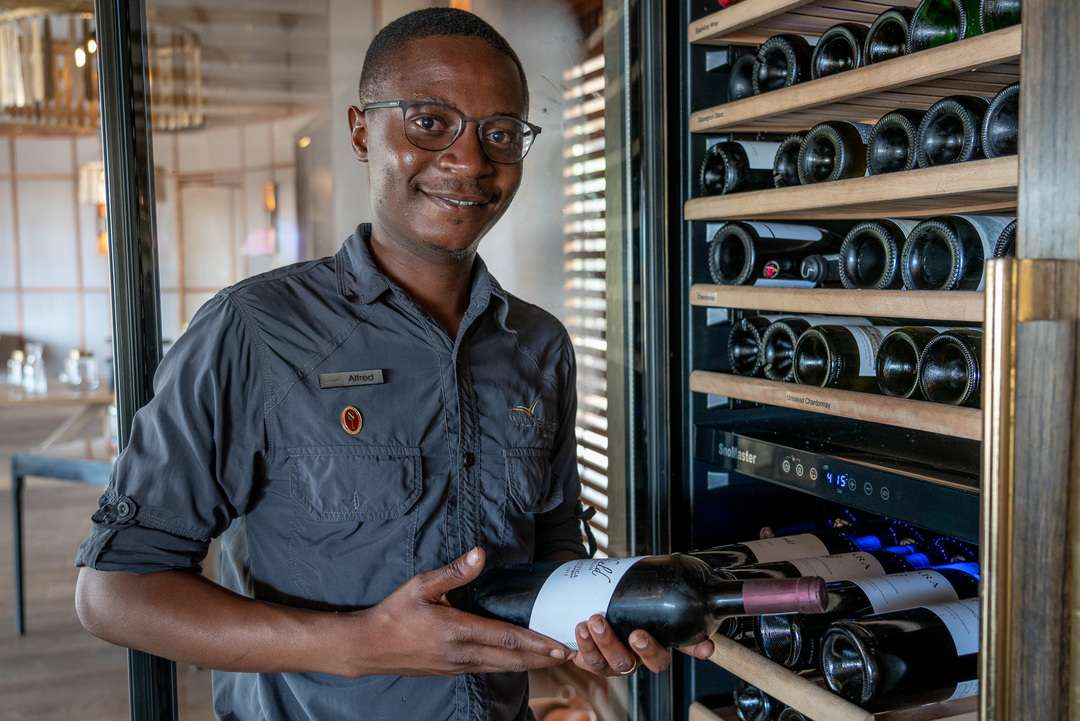 The wellness centre appeals to many of our guests, where they can enjoy a fully equipped gymnasium, spa, and a 15-metre lap pool. Other popular areas are the private plunge pools and the private outdoor sala areas in each guest room.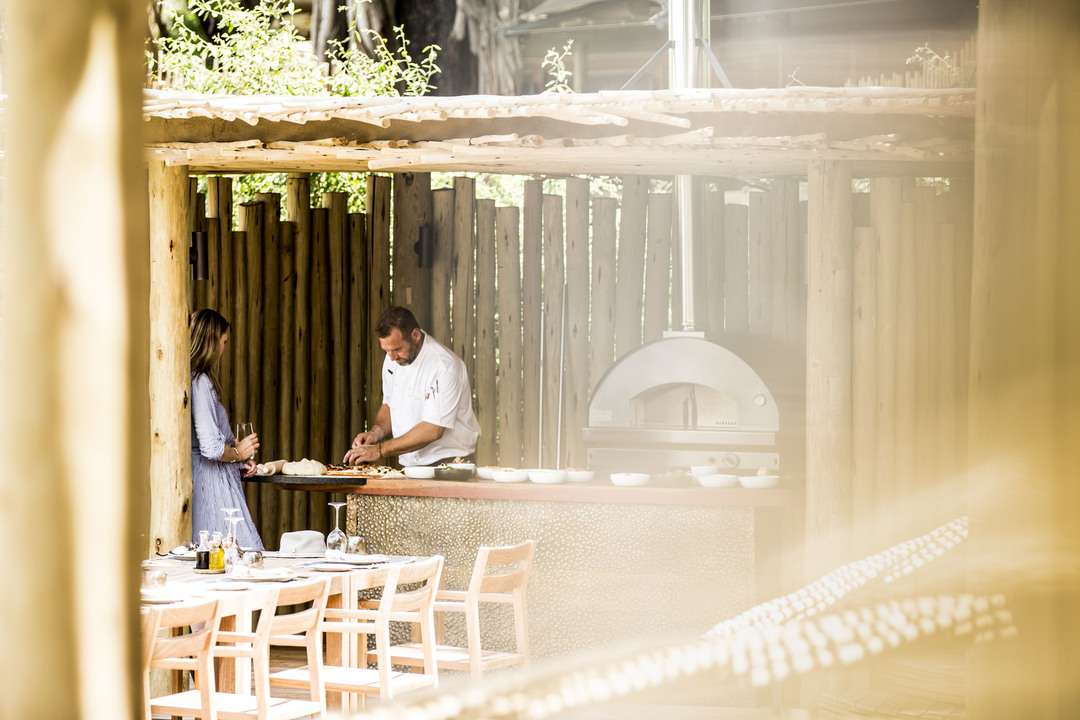 The pizza oven also seems to be a favourite meeting place in the camp. Two of the best places for sundowners have to be Khubu Khaya and Skimmer, both west-facing hides where guests can see the sun set in all its shifting fiery colours, watching the diverse birdlife while they sip their luxury beverages.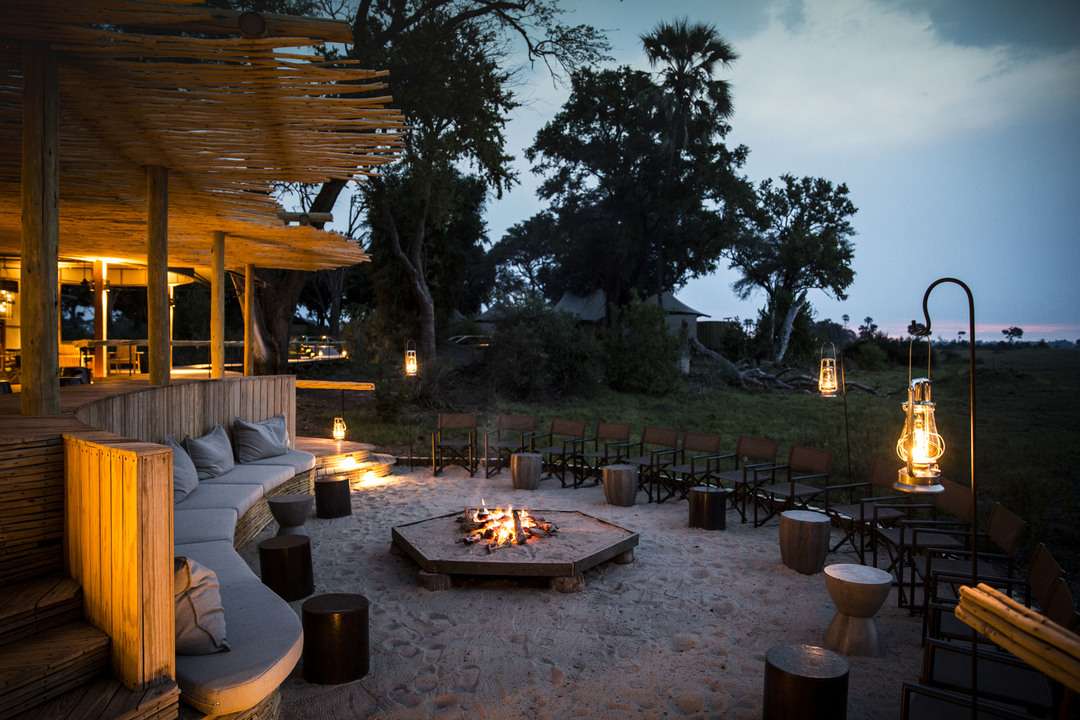 What is Mombo's design aesthetic?
Mombo's design blends elegant ultra-luxury with the local surrounds. From the design of the connecting walkways to the enormous copper bathtub in each room, every design element has been carefully considered. The spacious rooms give you a sense of contemporary sumptuousness while maintaining the cherished sense of remoteness, of being in the bush. We have used a lot of materials from the old camps, and refurbished and redesigned in a way that takes nothing away from what the 'Mombo feel' is, has been. Each room has a coffee lounge with a hand-picked leather double-seater couch and a minibar/coffee station.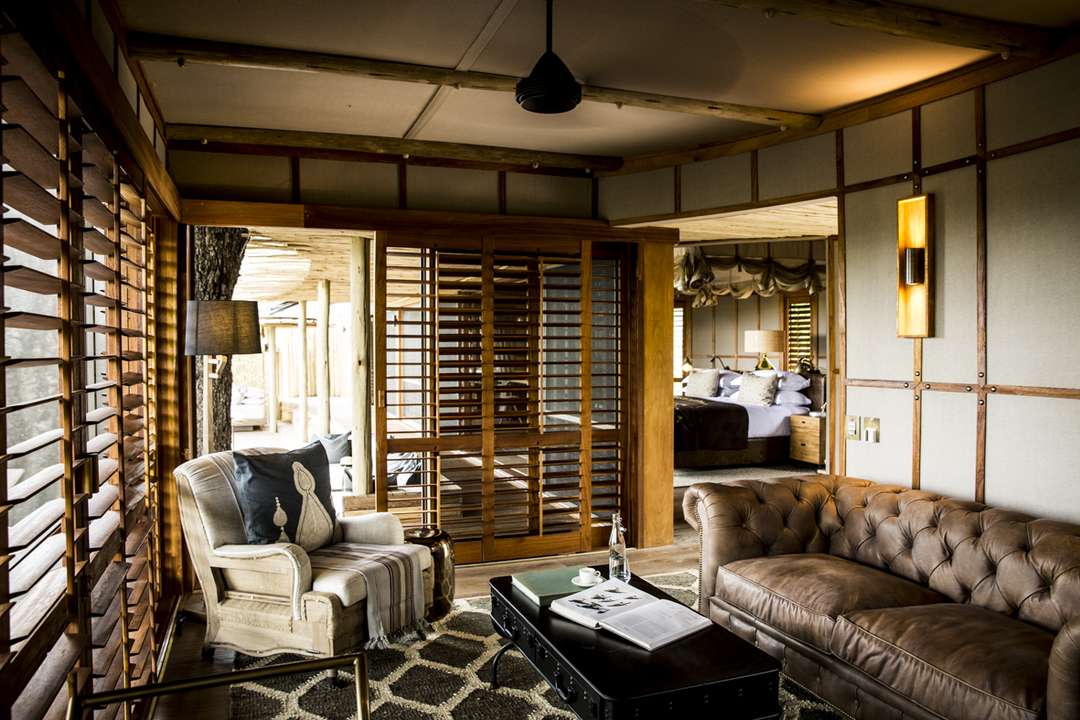 The main bedroom offers a king-sized bed; a study and ottomans; private vanity desk; and en suite bathroom. Each bathroom comes with his-and-her's marble basins; twin rain showers; en suite WC area; and dressing area.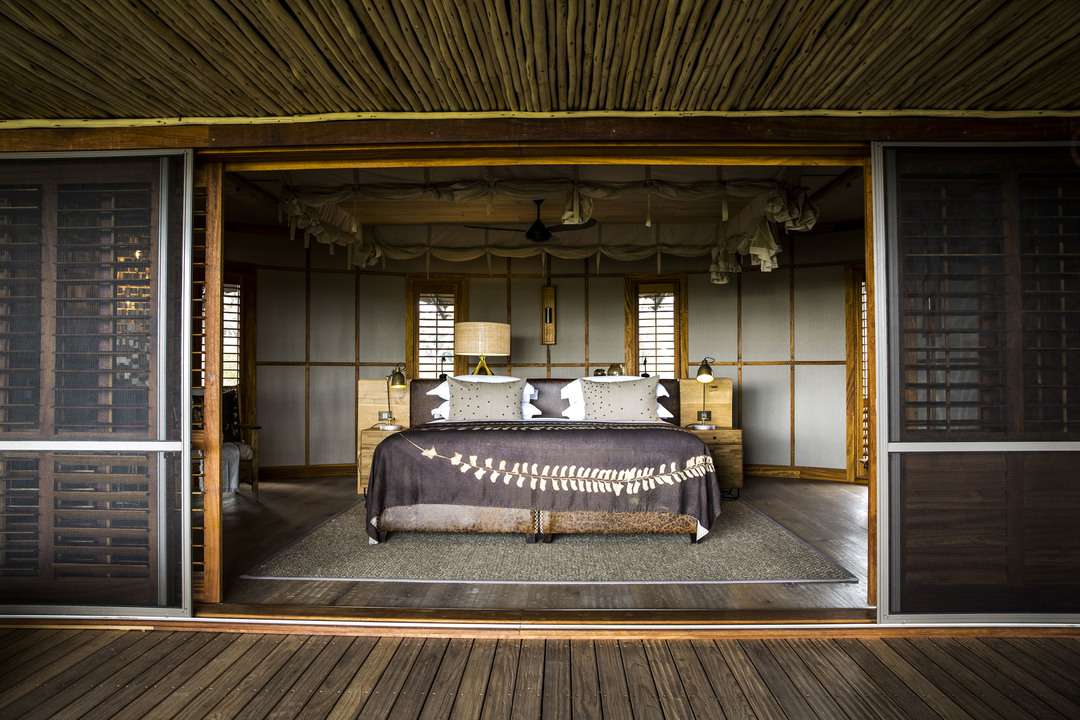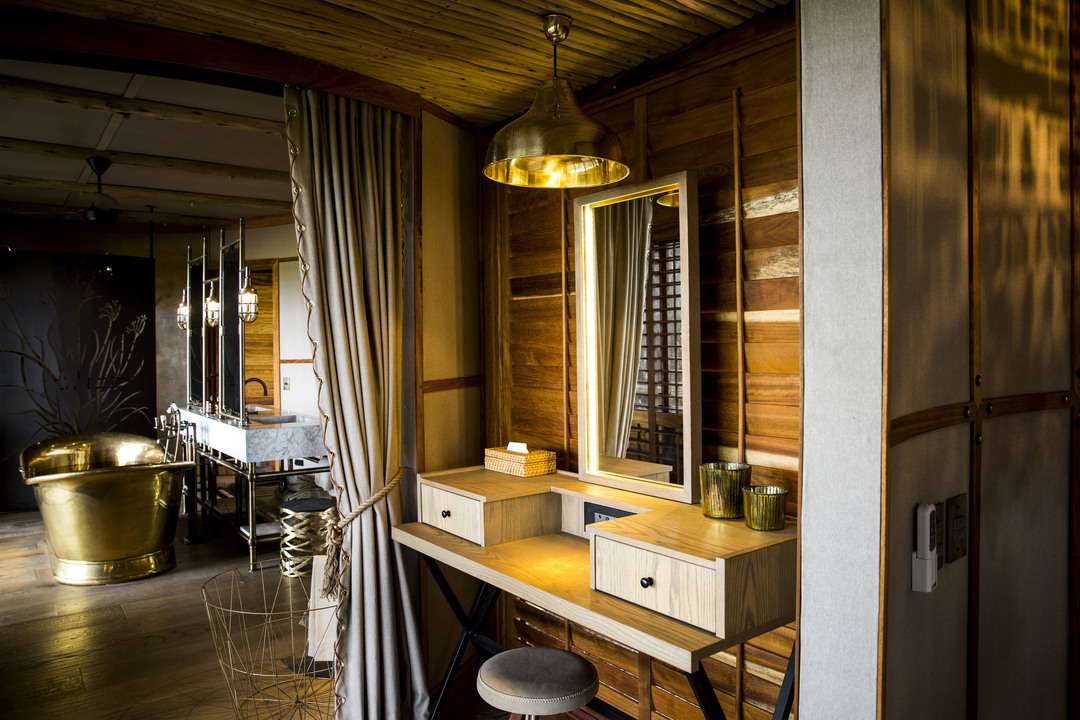 The outside private sala area boasts a double day bed; sunken couch; private plunge pool; and wrap-around veranda. Both the camp's main areas and guest rooms are constructed of wood and canvas, creating a natural feel and leaving a light footprint on the environment.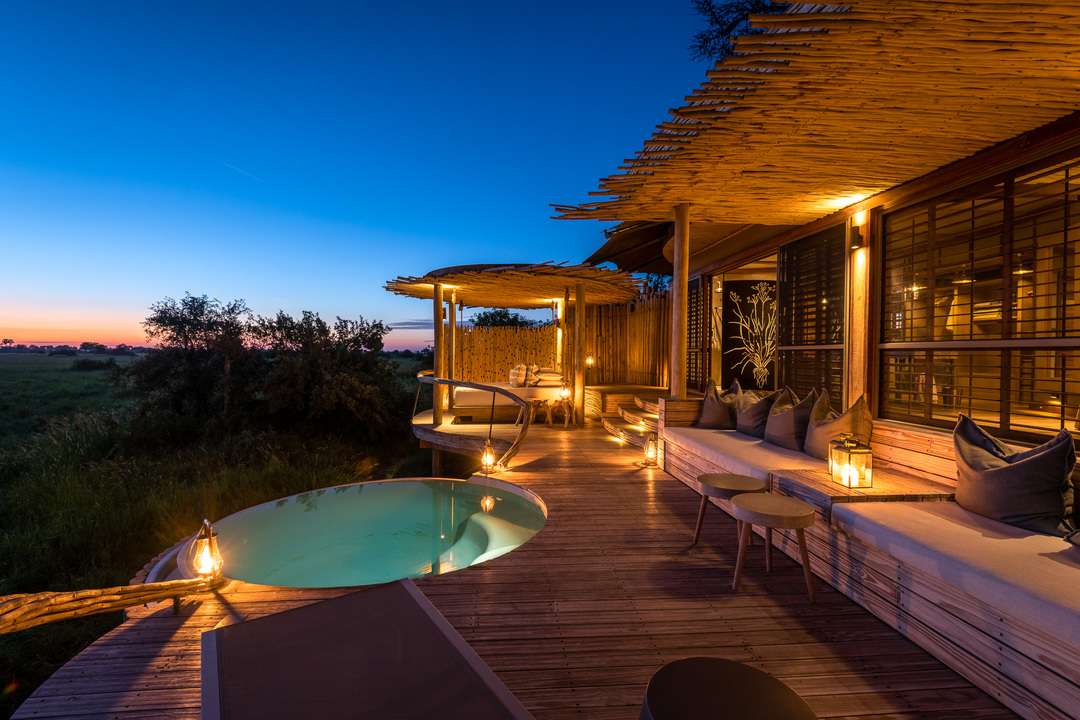 Tell us about dining at Mombo…
Mombo's world-class dining experience is an earth-to-table concept, where all produce is locally sourced, either from Maun and vicinity, or, in the case of certain specifics, from South Africa. The menu leans towards plant-based/mindful offerings, our executive chef Tonderai is there to cater for your dietary needs.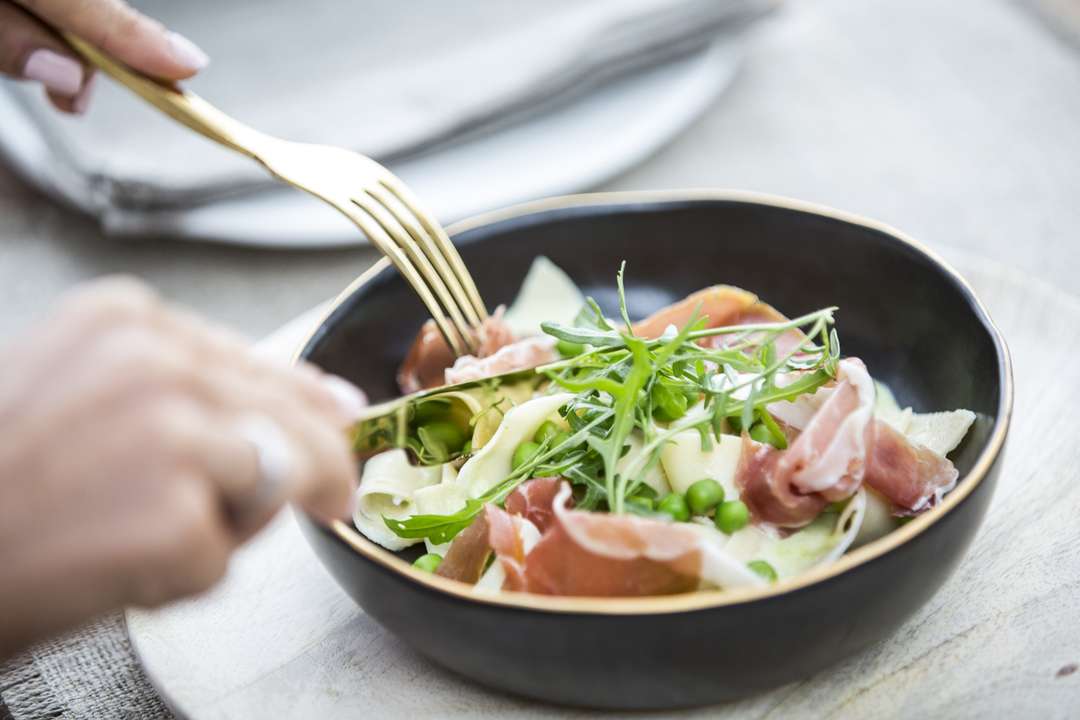 What makes Mombo's dining experience special is that it tantalises all types of taste buds. We typically offer a delicious spread before taking guests on the morning game drive: jaffles (toasted sandwiches) made on the open fire, freshly baked health muffins, eggs to order, muesli, freshly baked rusks, and a selection of fresh fruits and yoghurt. Brunch will have two options or more, high tea offers exquisite cakes and light savoury snacks, and dinner is a four-course, five-star meal which changes according to a seven-day menu.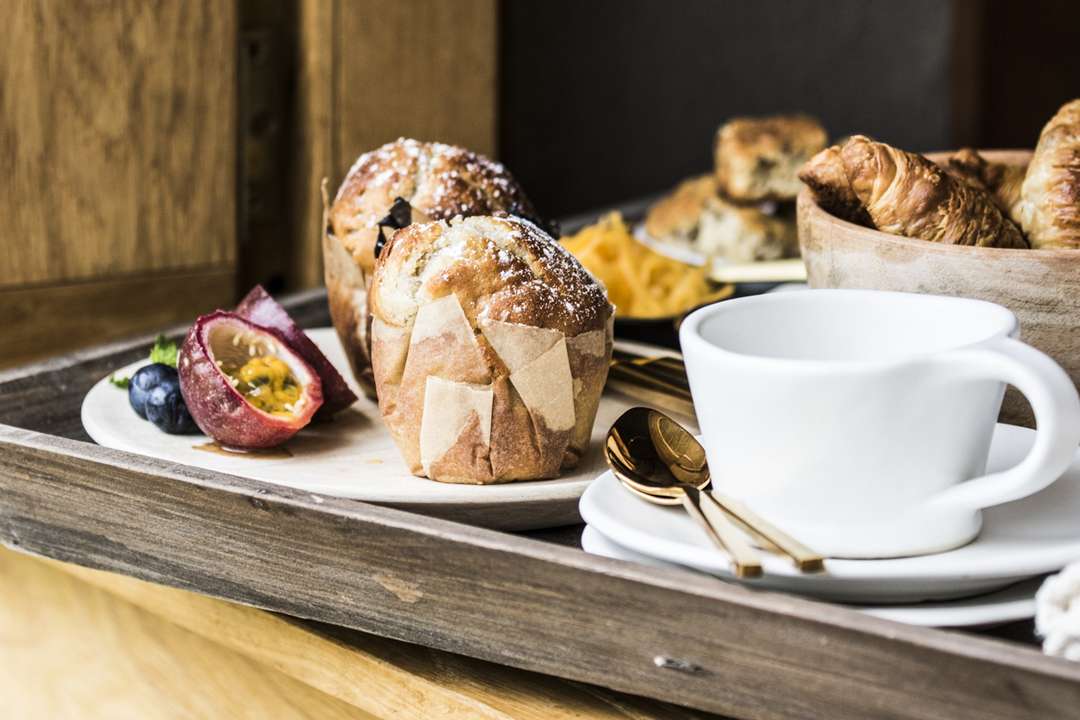 On Monday nights we treat guests to a special Batswana culture and cuisine experience. We have a Mombo choir that sings and dances, and we have a Kgosi (chief) who invites guests to share in the celebration in the beautiful boma under the stars.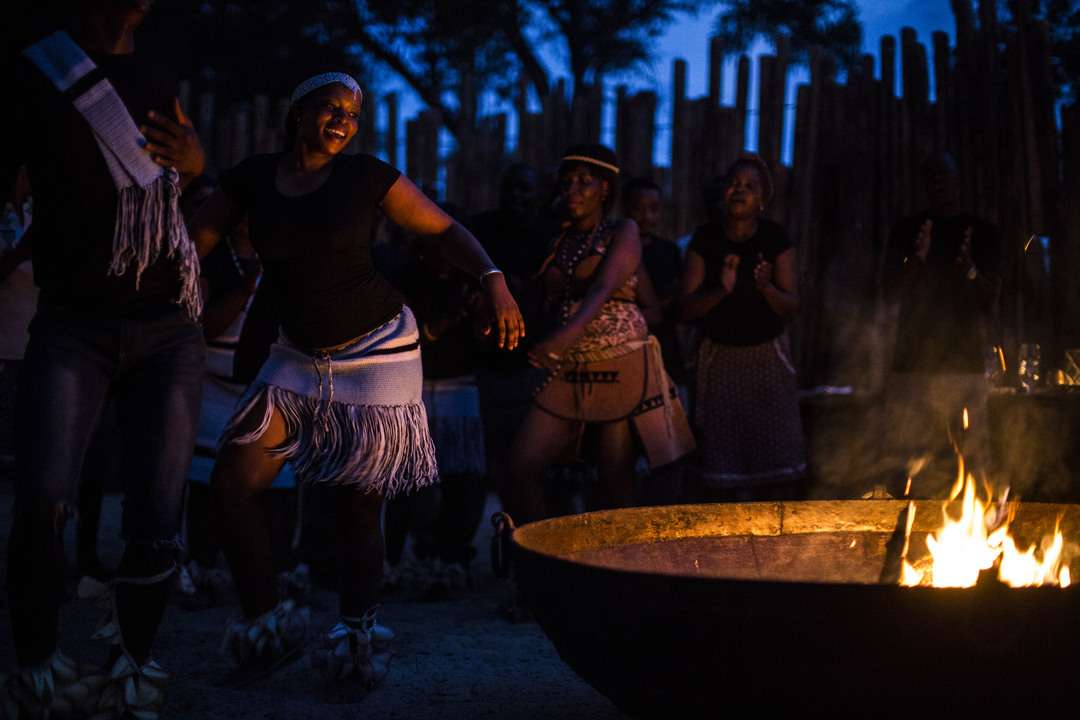 Traditional foods are on offer, such as tswee, a pounded meat option cooked with water lilies from the Delta; fresh fish; samp, a dry type of starch and pappa, or ground cornmeal; and magwenya, a traditional fried sweet, something like a doughnut, often referred to in English as fat cake.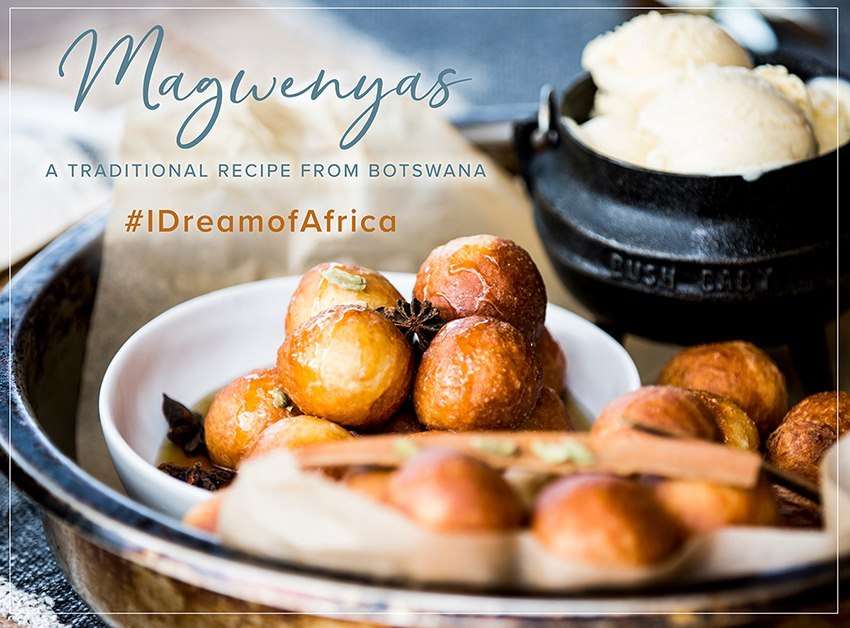 Please say more about Mombo's staff and service.
With its total complement of 107 staff members, Mombo embraces the rich culture of the Batswana people. Most of our staff come from within the vicinity of the Okavango Delta, and have been living in the area all their lives. Wilderness Safaris has a comprehensive training service programme that all staff undergo. All our training is done in house, and all staff become competent in what we call 'the Wilderness way'.
What feelings/impressions would you most like guests to take away with them?
When guests depart, I would most like them to take away from Mombo a sense of belonging – belonging to our unique Wilderness family. And also feeling they've just had a safari experience that has changed their lives – as well as ours – in every positive way imaginable.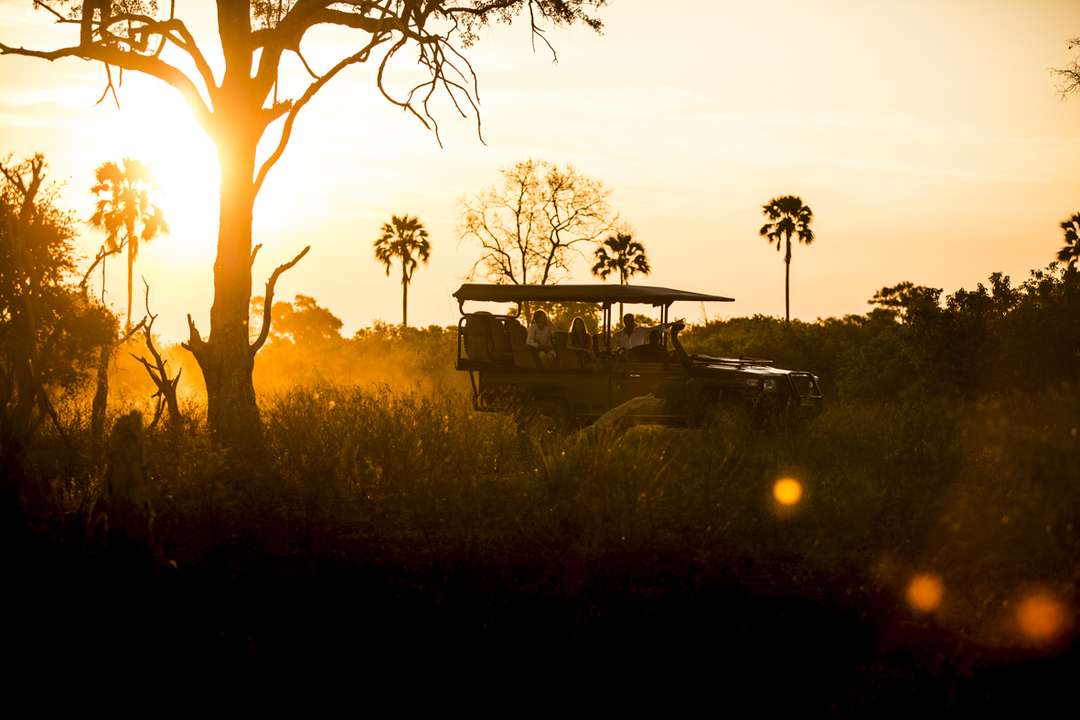 Written by Melissa Siebert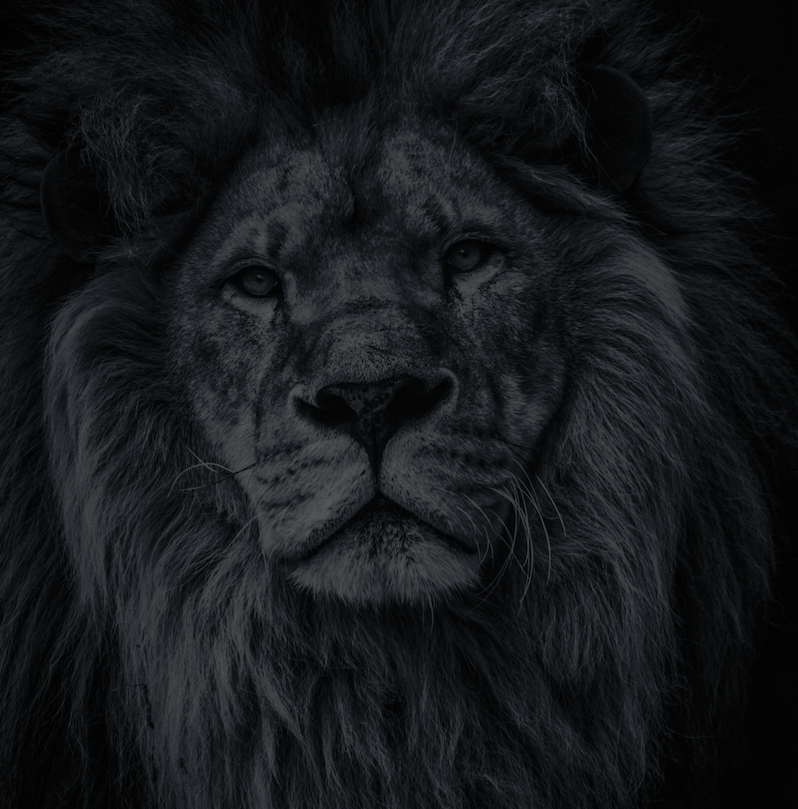 Let's plan your next journey
Ready?
When we say we're there every step of the way, we mean it, literally. From planning the perfect circuit, to private inter-camp transfers on Wilderness Air, and easing you through Customs. We're with you on the ground, at your side, 24-7, from start to finish. Ready to take the road less travelled? Contact our Travel Designers to plan an unforgettable journey.