Imagine yourself on safari – you'll likely envision driving across open savannah, a hill or two in the distance, perhaps, a few thorn trees punctuating the open plains. Imagine further, conjuring up floodplains dotted with ilala palms, serpentine channels snaking around small islands, mopane and acacia woodlands, multiple rivers and tributaries, and thousands of wild creatures inhabiting these stunning, watery wildernesses.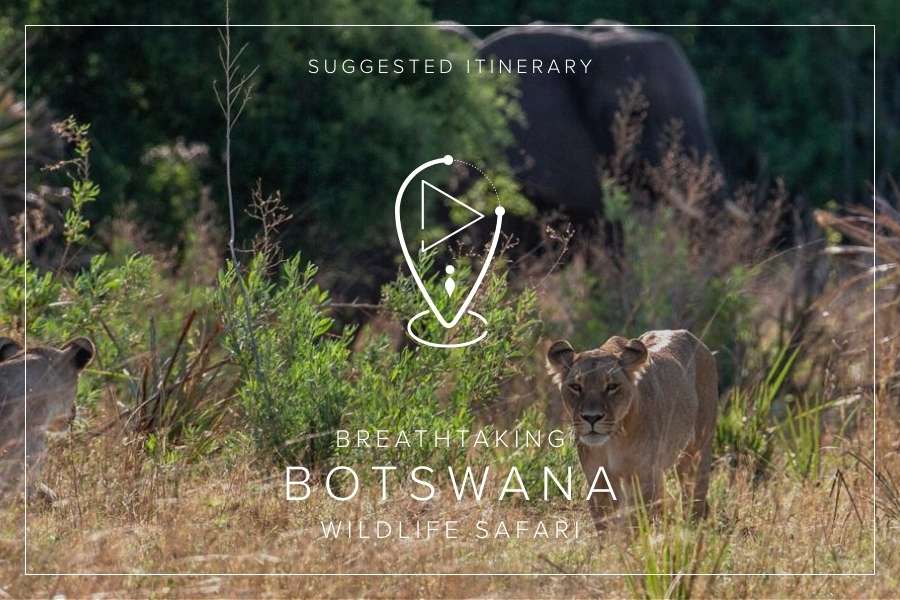 Then you've imagined Botswana, one of the world's most unique safari destinations, offering both land- and water-based game viewing, a diversity of habitats, and accompanying numerous and varied wildlife populations. In its Okavango Delta, where waters from the Angolan highlands sweep down into the Kalahari Desert, and its Linyanti Wildlife Reserve, one of the world's most beautiful, untamed places for exceptional wildlife encounters.
This nine-night wildlife safari takes you into Botswana's heart, to three of our camps boasting different, unparalleled wilderness experiences. Chitabe and Jao in the Okavango, and King's Pool in the Linyanti.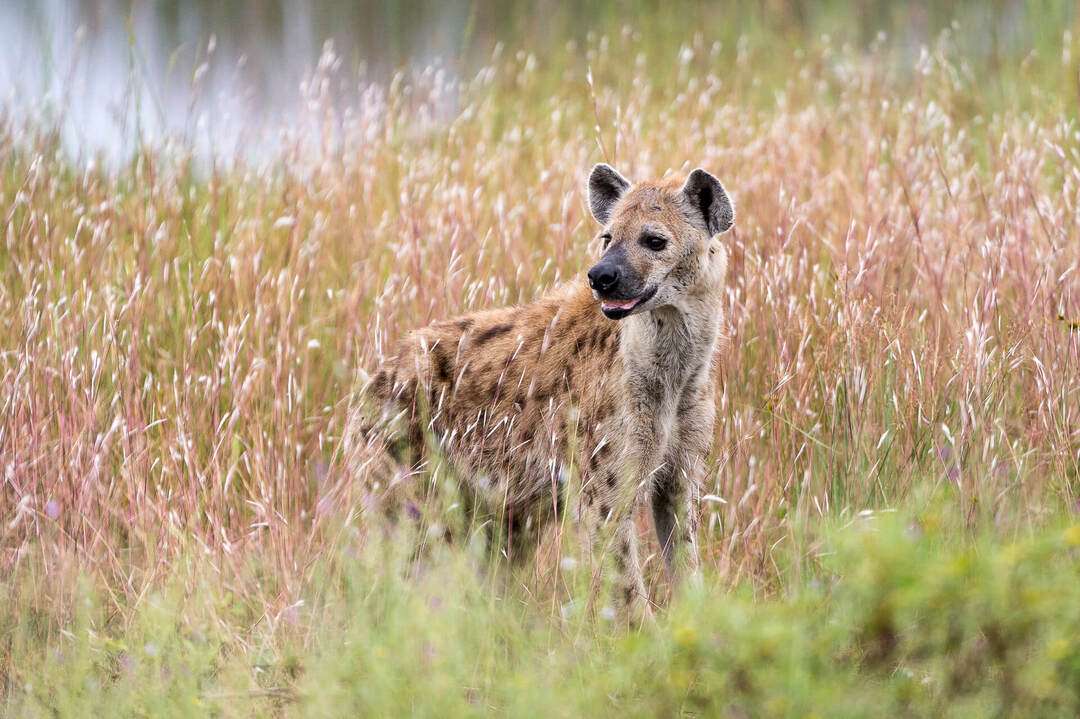 Here's what awaits…
Chitabe Camp, Okavango Delta (3 nights)
If you're into wildlife and wildlife photography, Chitabe ticks all the boxes. Chitabe's owner (along with wife Helene), Dave Hamman, raves about Chitabe's 'photo ops', and he should know: he's a world-renowned photojournalist and filmmaker who's worked for National Geographic, among other impressive publications. With such diversity of flora and fauna and an abundance of prey and predators, there's never a dull moment around Chitabe and its smaller sister camp, Chitabe Lediba.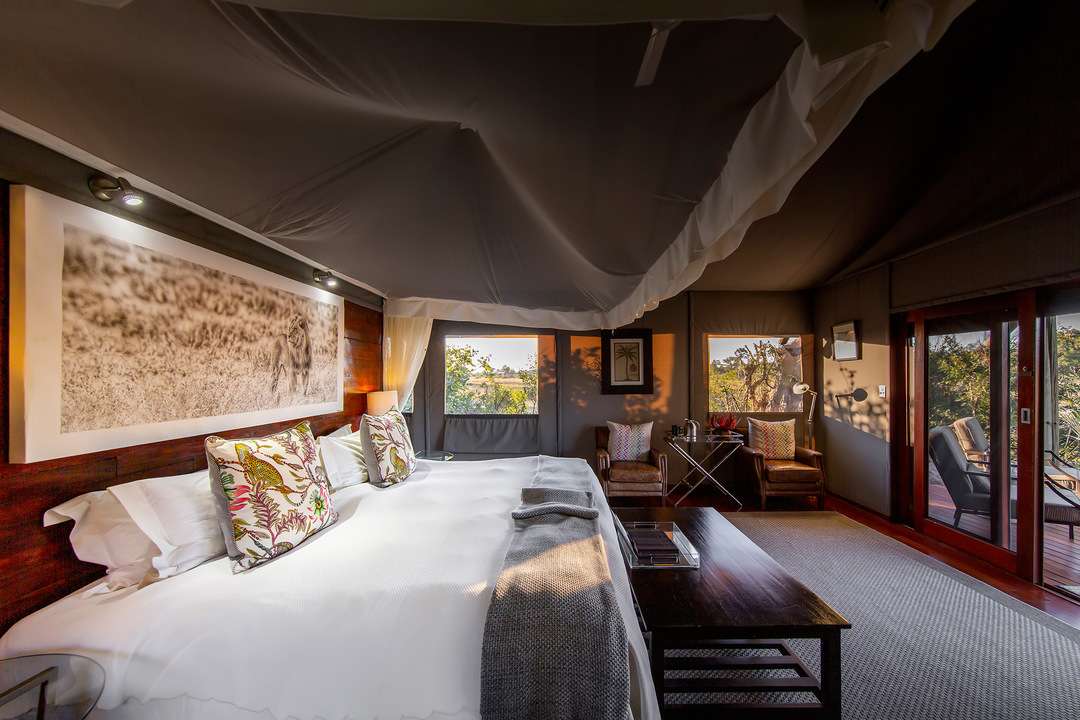 Both Chitabe camps are located in the 28 000-hectare Chitabe private wilderness reserve, a game-rich concession in the Okavango's south-east, separated from the famed Moremi Game Reserve by the Gomoti Channel. Moving east to west, the landscape changes from grassy floodplains and woodland of mopane and acacia to seasonal palm-dotted floodplains, wooded islands, and dry woodland.
A profusion of prey species such as impala, red lechwe, kudu, buffalo, warthog, tsessebe, and zebra invites a profusion of predators. Four resident lion prides, leopards, hyaenas, cheetahs, and African wild dogs provide plenty of action. Within and between species: on the hunt, or fighting over food or territory, often fatally. Many gentler wildlife encounters delight, whether in camp or on game drives or walks: elephants grazing outside your room by moonlight; hundreds of elephant and buffalo herds merging amicably at a waterhole; some of the area's 345 bird species – perhaps a photogenic kori bustard, secretary bird, or southern ground hornbill – foraging in the open grasslands.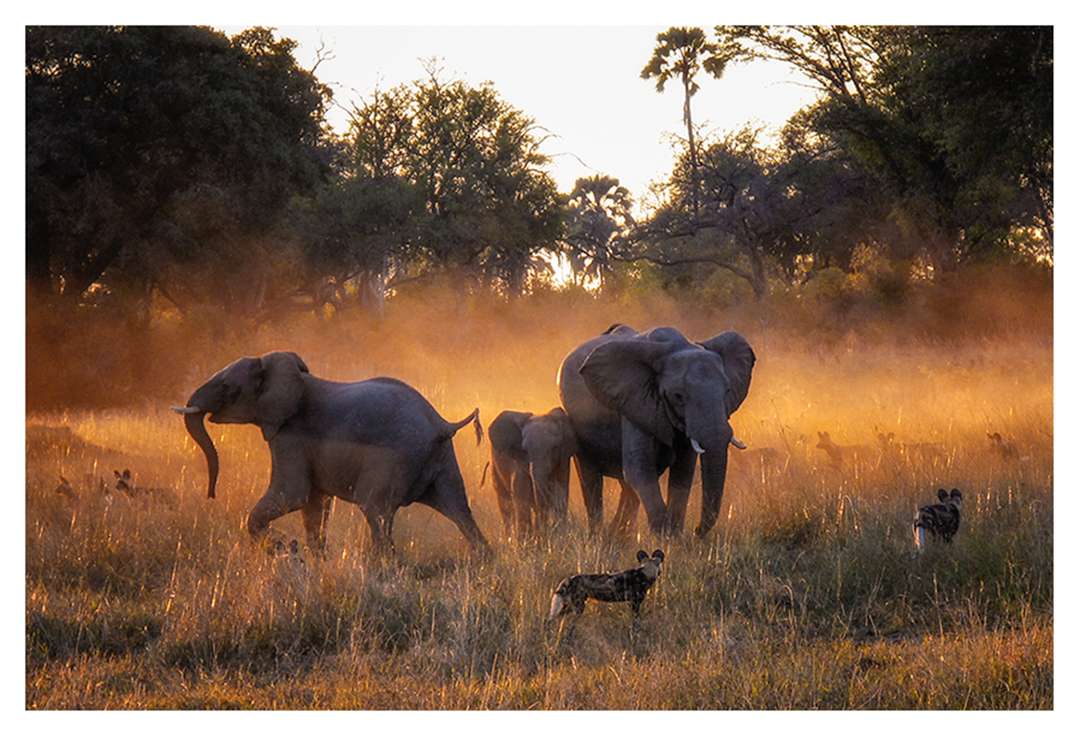 When it's time to wind down, Chitabe's eight spacious Meru-style tents – raised on wooden decks under large, shady trees – entice. Each tent has twin-bed, en-suite facilities and indoor and outdoor showers. The thatched dining area, bar, and lounge, also elevated, offer superb views across the floodplain. Rich, earthy colours and African décor prevail, complemented by Dave's striking wildlife photographs. Chitabe's waiting for you to make your own astounding images there.
King's Pool Camp, Linyanti Wildlife Reserve (3 nights)
Elephants, elephants, and more elephants. King's Pool's home is the 126 000-ha Linyanti Wildlife Reserve, also home to the world's largest free-ranging elephant herds. Bordering Chobe National Park in Botswana's far north, the Linyanti lies at the crux of an important wildlife corridor straddling Angola, Namibia, Zambia, and Botswana. Such corridors are essential to promote viable, self-sustaining wildlife populations and reduce human-wildlife conflict, for species such as elephant and African wild dog.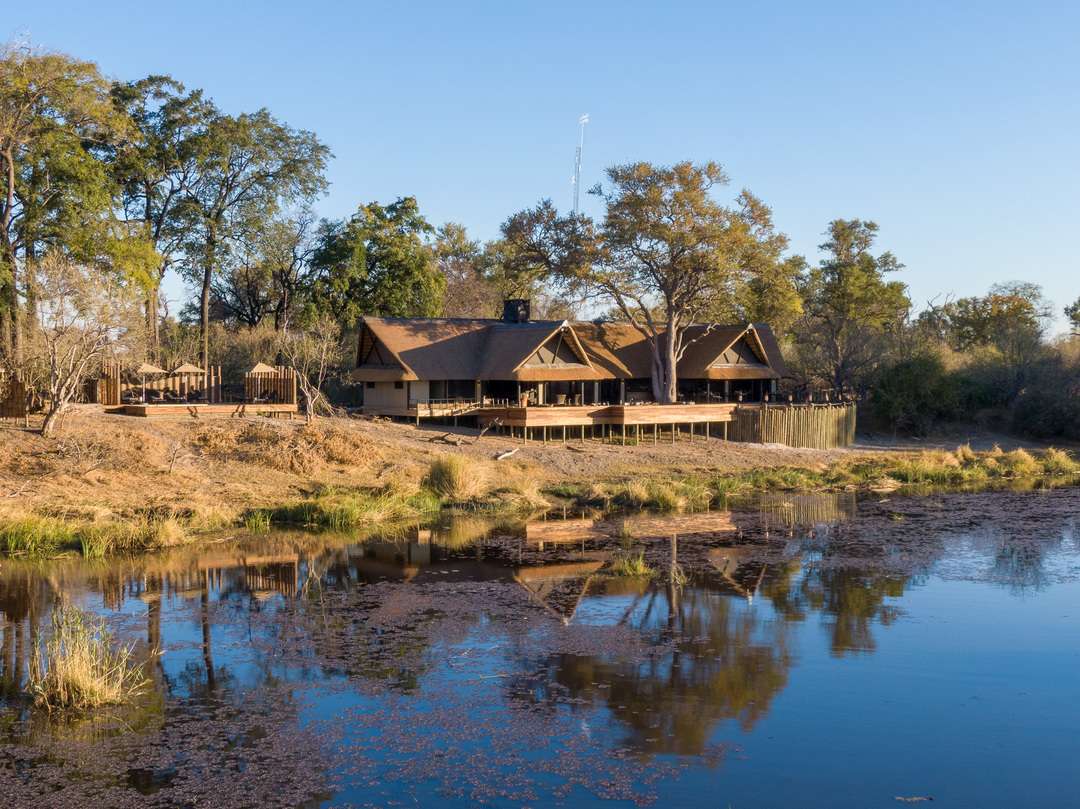 Refurbished in 2019, King's Pool nestles under jackalberry trees and overlooks the Linyanti River and an oxbow lagoon, the 'King's Pool' – honouring Swedish King Carl Gustav XVI, who reportedly honeymooned nearby in the seventies. Totally solar-powered, richly hued in copper and teal, the camp offers eight elegant thatch and canvas suites, each boasting a spacious bedroom and lounge leading to a veranda overlooking the picturesque lagoon and beyond. The sumptuous common areas, stylishly set on expansive raised decks close to the water's edge, are perfect for watching the wildlife dramas unfold.
Though most known for its elephant densities, particularly during the dry winter months, the Linyanti has abundant wildlife in a wide variety of species. Ungulates abound – impala, lechwe, kudu, zebra, giraffe, buffalo, bushbuck, and the rarer sable and roan, for instance – as do predatory lions, leopards, cheetahs, wild dogs, and spotted hyaenas. Birding is spectacular.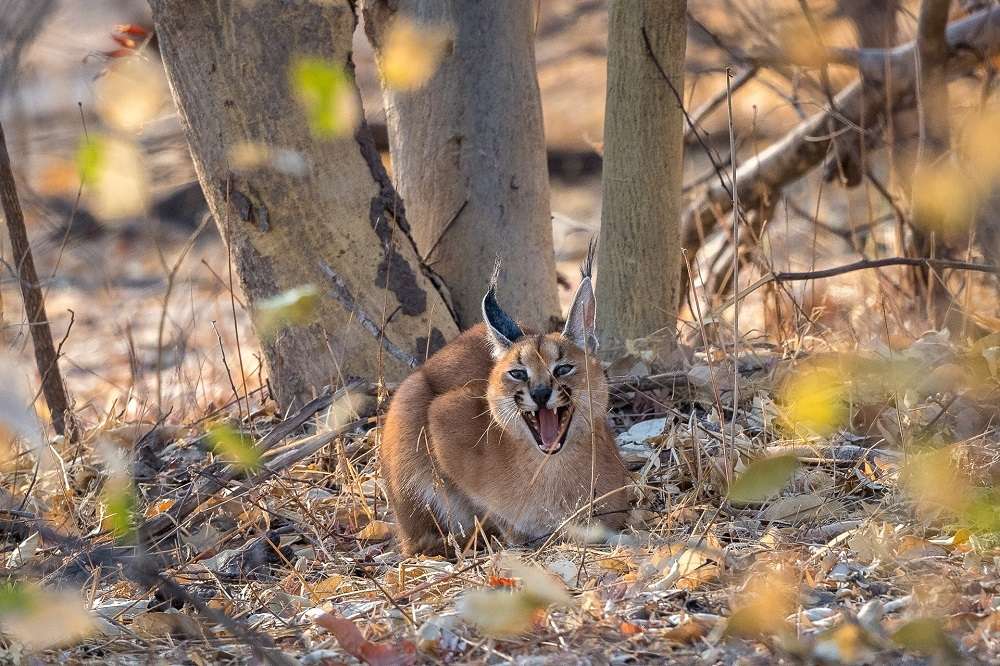 King's Pool offers many wonderful ways to experience wildlife. Drift down the Linyanti River on the Queen Silvia barge, watching hippos bob and elephants cross. Helicopter high above the Savuti Channel, as thousand-strong buffalo herds quench their thirst – or above swamps where basking crocs, possibly never seeing humans before, slide into the water. On game drives, walks, or from the air, help monitor the critical wildlife corridors. Witness a leopard patrolling near camp, or a lion kill on the floodplains. It is, however, its one-of-a-kind eye-level waterhole at the underground hide that sets King's Pool apart. Seeing elephant feet and trunks almost within touching distance is an experience that transcends that of any ordinary safari.
Marvel at all the water birds, fish eagles, herons, African skimmers, and many others. Stay in sustainable luxury – and wait for a multitude of animals to come to you.
Jao Camp, Okavango Delta (3 nights)
For a sublime, aquatic wildlife adventure, Jao has few equals. Set deep in the Okavango in the 60 000-hectare Jao Reserve – where the boundaries between land and water often blur, says owner Cathy Kays – Jao is magical, its wildlife special and thrilling.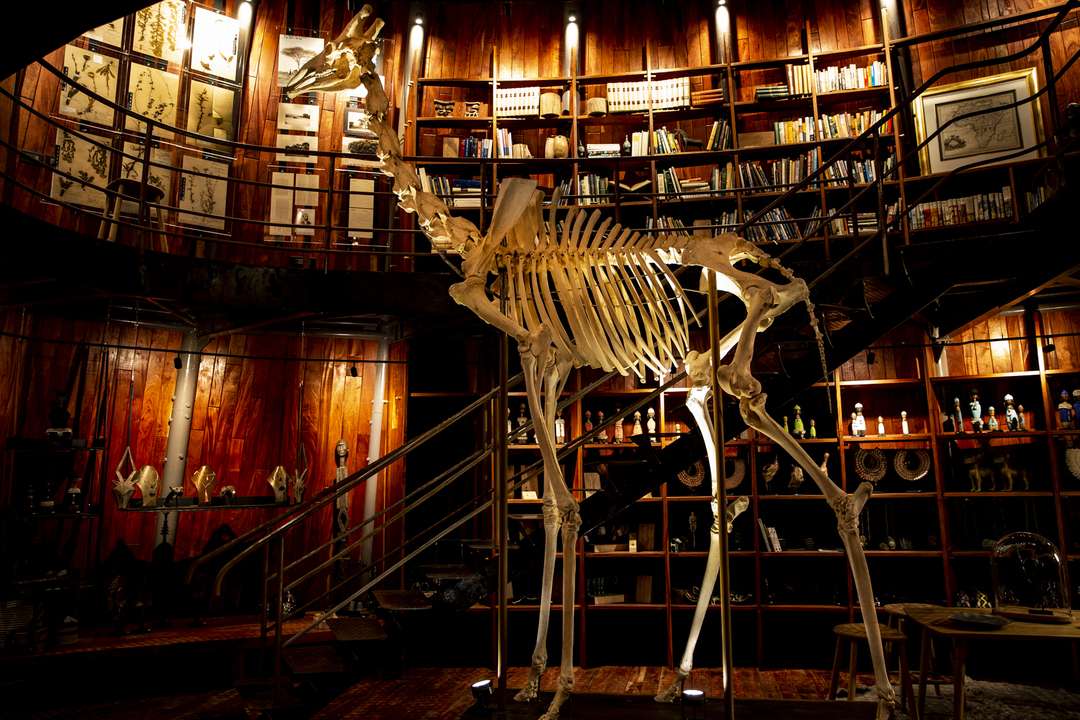 Built 23 years ago by the Kays family – Cathy, husband David, son Martin and team – Jao rests under a tree canopy on its own remote island, surrounded by a watery garden of channels, reeds, and lilies. Land- and water-based game viewing are spectacular there, with huge wildlife diversity. Vast herds of red lechwe regularly flee their primary predator – prides of lion. Other game generally on show include elephants, buffalos, leopards, tsessebe, zebras, hippos, and crocodiles, as well as the uncommon sitatunga and spotted-necked otter. Birders have a field day, with resident species such as Meyer's parrot, African harrier-hawk, black heron, coppery-tailed coucal, Pel's fishing-owl, and black crake, among many others. African wild dogs and the 'Jao Mafia', a friendly local mongoose gang, offer endless entertainment.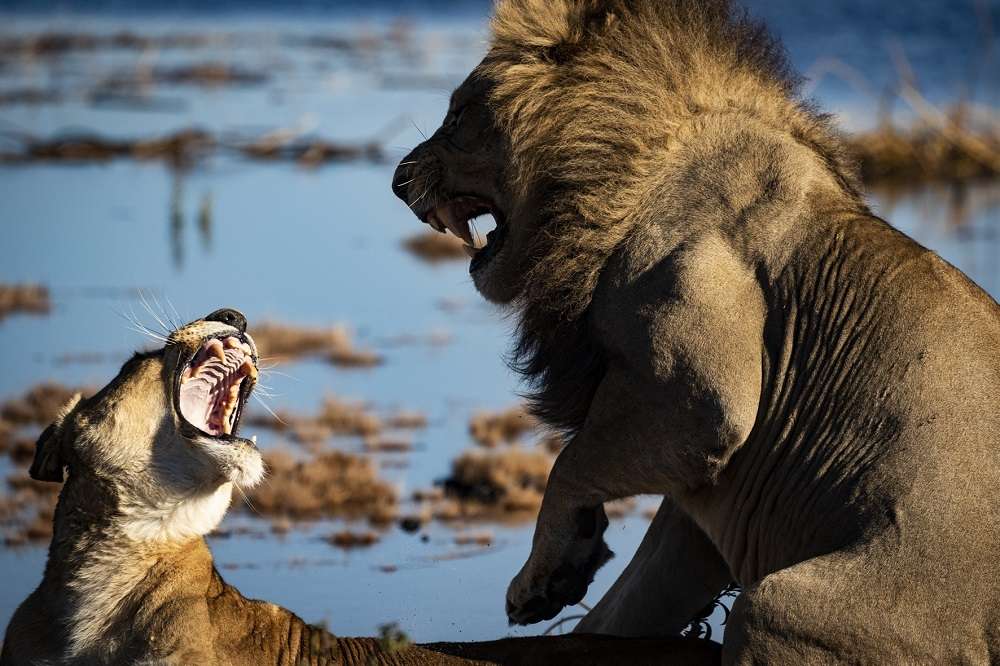 Choose your game-viewing pleasure…Glide almost silently in a mokoro, a traditional dugout canoe, through the lily-laden channels; spy a tiny painted reed frog up close, or elephants looming in the distance. Follow lions and other big cats across the floodplains, on the hunt. Breakfast near a hippo-filled lagoon at dawn; brunch in watery shallows as countless red lechwe graze nearby; dine amidst a herd of zebras as a dazzling night sky is revealed. Feel your senses come alive, whether exploring on water or on land.
The camp itself is a knockout, one of Wilderness' most luxurious and a multiple-award winner. Revamped in 2019, it's a sculptural marvel of natural and recycled materials, of steel, wood, and glass, of towering, spacious interiors embracing the light, the bush. Offering extras like its spa, library, museum, and gallery. In many places stamped with the Kays family's personal touch – a family rooted in Botswana since the 19th century. With views of the magnificent floodplains from almost everywhere, Jao's a place of wonder and supreme serenity, where prolific wildlife is just part of the jaw-dropping landscape.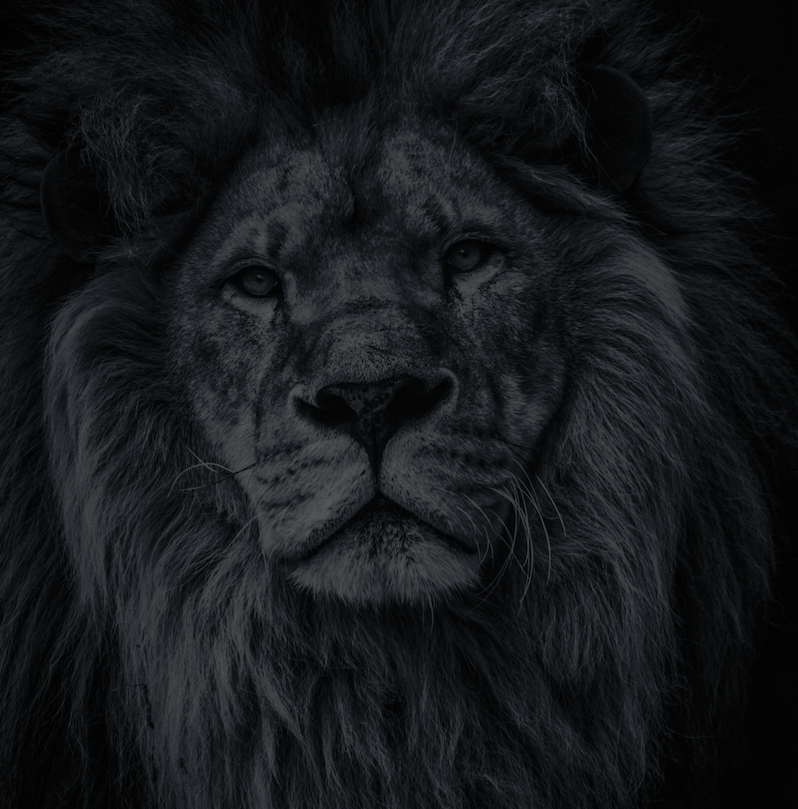 Let's plan your next journey
Ready?
When we say we're there every step of the way, we mean it, literally. From planning the perfect circuit, to private inter-camp transfers on Wilderness Air, and easing you through Customs. We're with you on the ground, at your side, 24-7, from start to finish. Ready to take the road less travelled? Contact our Travel Designers to plan an unforgettable journey.