Ethical safari photography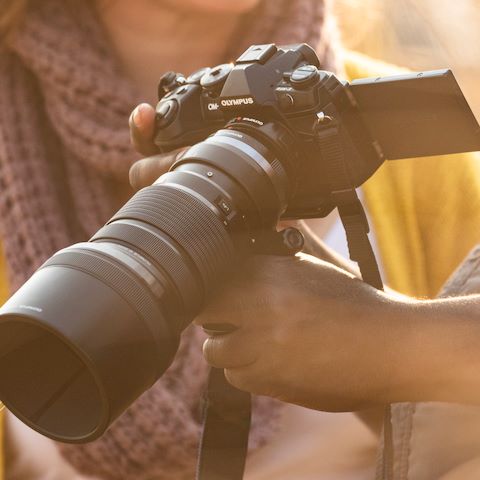 The best wildlife photographers have mastered the art of taking exquisite photos without disturbing their wild subjects. It's a delicate balance; taking meaningful photographs that tell a story, while keeping a safe and respectful distance. The same is true when it comes to photography in cultural settings – whether you're meeting the extraordinary Himba people on a safari with Wilderness in Namibia, or capturing what life is like in villages surrounding our camps in Rwanda or Zimbabwe. Led throughout by your expert Wilderness guide, learn the photography ethics whilst enjoying capturing your safari memories.
Wildlife photography ethics
On a safari with Wilderness, photographing Africa's wildest subjects, the golden rule of wildlife photography is kept in mind; the comfort of the wildlife is more important than the ambitions of the photographer.
As a photographer, it's good to understand your subjects. Spending as much time as they do out in the wild, Wilderness guides are adept at assessing animal behaviour; they know that a lion's flicking tail or an elephant's raised head means it's time to back off. From the most common, abundant plains game to impressive predators and rare species like black and white rhinos, all wildlife subjects are treated with equal respect on a safari with Wilderness.
Encountering wildlife is thrilling; a pride of lions on a kill, a herd of browsing elephants or a leopard in a tree are high on any safari-goers list. Exciting as these sightings are, it's important not to disturb the wildlife by inviting too many vehicles to join the sighting. Wilderness has a strict three-vehicle policy, allowing the wildlife to go about their business naturally while giving photographers a chance to get the shot.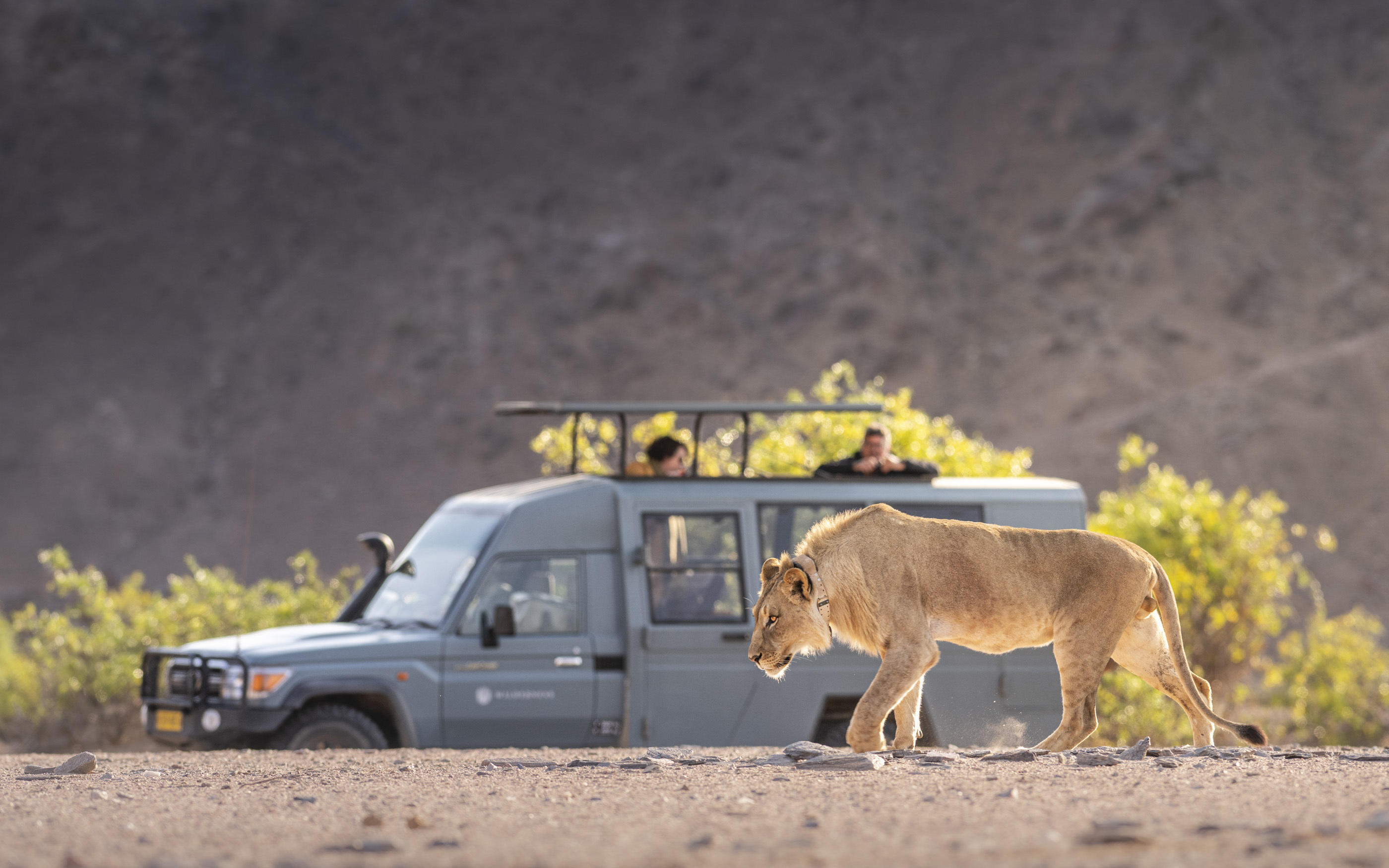 While not completely necessary, some photographers on safari choose to cover their lenses and gear with camouflage covers. Just as we advise guests to wear neutral coloured clothing on safari, these covers disguise a white or black lens that may stand out to wildlife.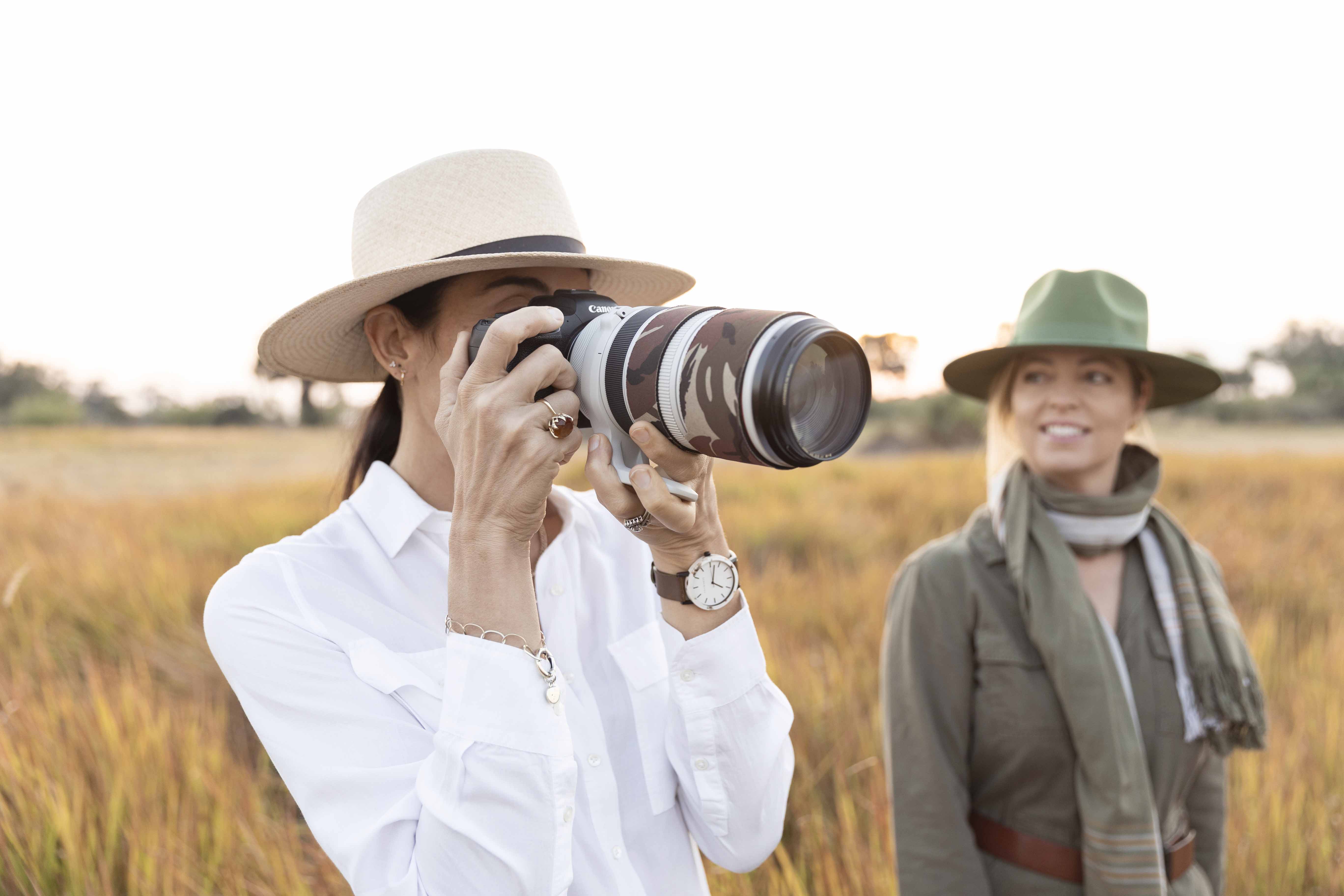 On night drives, you'll notice guides will make sure never to shine their headlights directly at wildlife. They will also attach an infra-red cover to the spotlight, greatly reducing the impact of light on predators. This may make shooting at night difficult. It's also not advisable to use a flash, as it will affect animals' vision. Sometimes, when it comes to wildlife photography, best practice is to pack away the camera and just enjoy the sighting.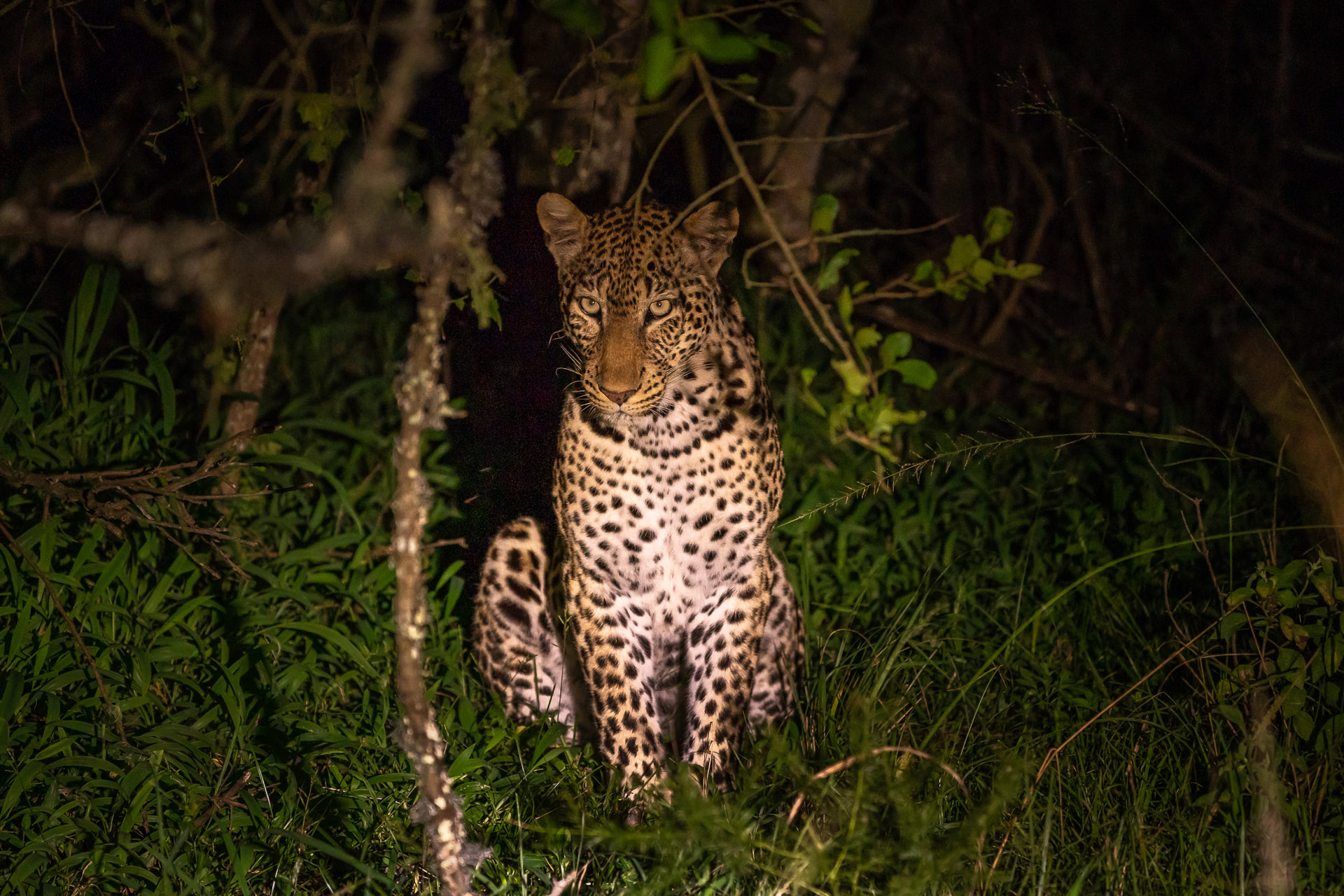 Bird photography
The turquoise flash of a lilac-breasted roller in flight. The span of a vulture's wings, stretched wide as it lands in the dust. Some of the best-looking inhabitants of the wilderness, birds make exquisite subjects. When it comes to bird photography, a long telephoto lens, which allows you to photograph birds from a comfortable distance, is key. Though birds in flight, particularly flocks, make beautiful photographic subjects, it's important to try and not disturb them.
Sustainable safari photos
It might seem harmless to encourage a perched bird to fly by clapping your hands or whistling, but it can disrupt natural foraging and resting cycles, causing the bird to expend energy unnecessarily or abandon a nest.
The key here is patience; if you intentionally startle the bird, they'll likely take flight in the opposite direction, but if you wait for the bird to fly away naturally, and keep your eye trained to see if it's about to relieve itself (a good indication it's about to fly off), it may fly in your direction, resulting in much better photographs.
When it comes to nocturnal birds like owls and nightjars, avoid using the flash on your camera, which may temporarily disturb their vision and limit their ability to hunt for food.
Silent mode
If you use a mirrorless camera, or your DSLR camera or smartphone allows it, consider getting rid of the shutter noise, especially if you're firing off shots in quick succession. Shooting in burst mode might better your chances of capturing a sequence of poses or wildlife in action, but the noise could also disturb your subject and chase them away, especially if they're not accustomed to the sound.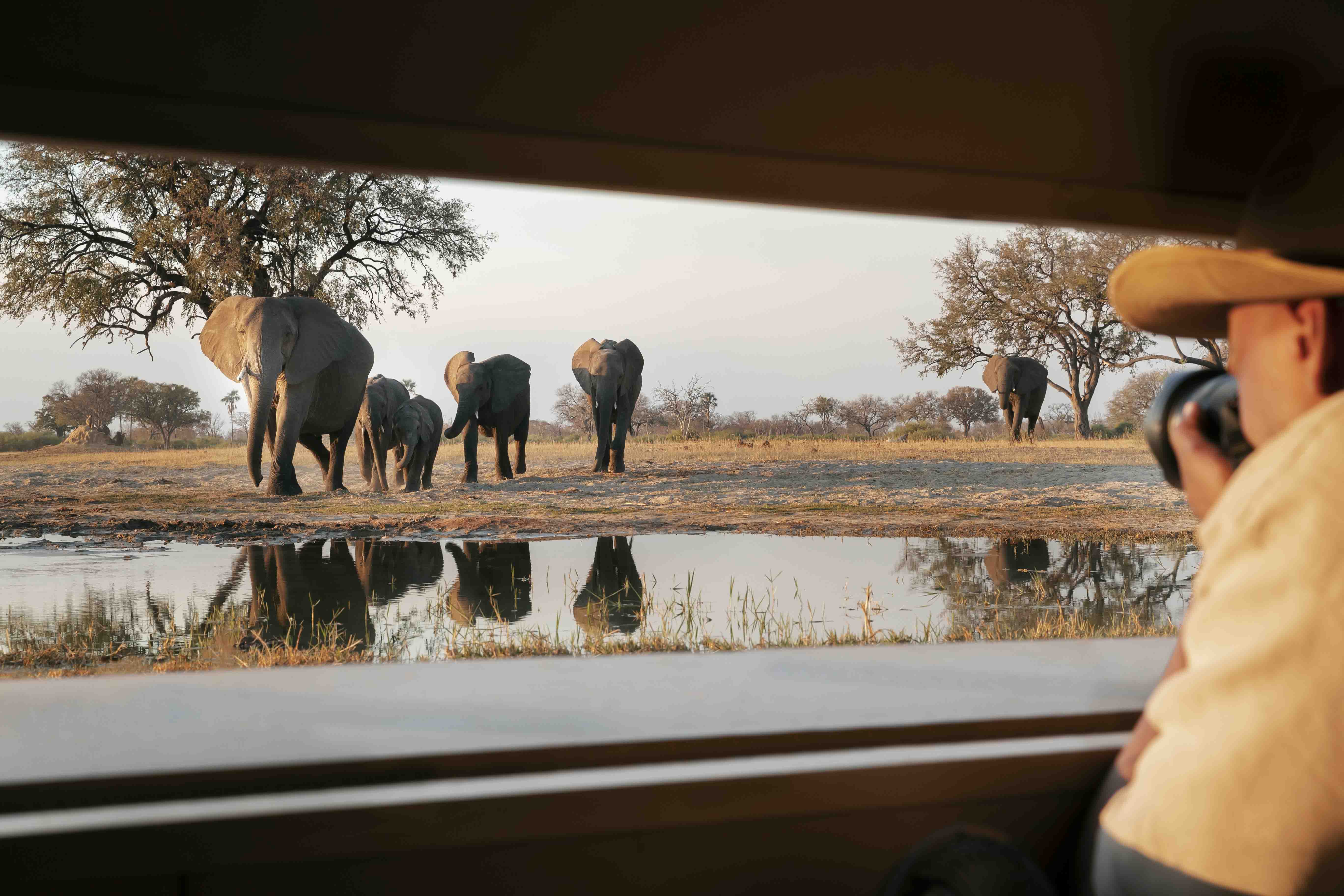 Hide photography
Photographing wildlife from a hide, like the ones found at many of our Wilderness camps, is one of the best ways to capture natural behaviour. In most cases, the wildlife will be completely oblivious to your presence, resulting in incredible images. As your Wilderness guides will tell you, birds and animals have incredibly sensitive hearing, so avoid talking and keep the noise to a minimum when spending time in a hide.
Cultural encounters
While on a safari with Wilderness, you may be presented with the chance to visit local communities who live in and around the conservation areas in which our camps are located. Ahead of time, your guide will brief you on the customs and etiquette of the culture, the dress code and the dos and don'ts.
As is always the case when you travel abroad, the right thing to do is to ask permission to take someone's photograph. While some people may willingly smile and pose, that can't be taken as an invitation to take photographs of other people, including children.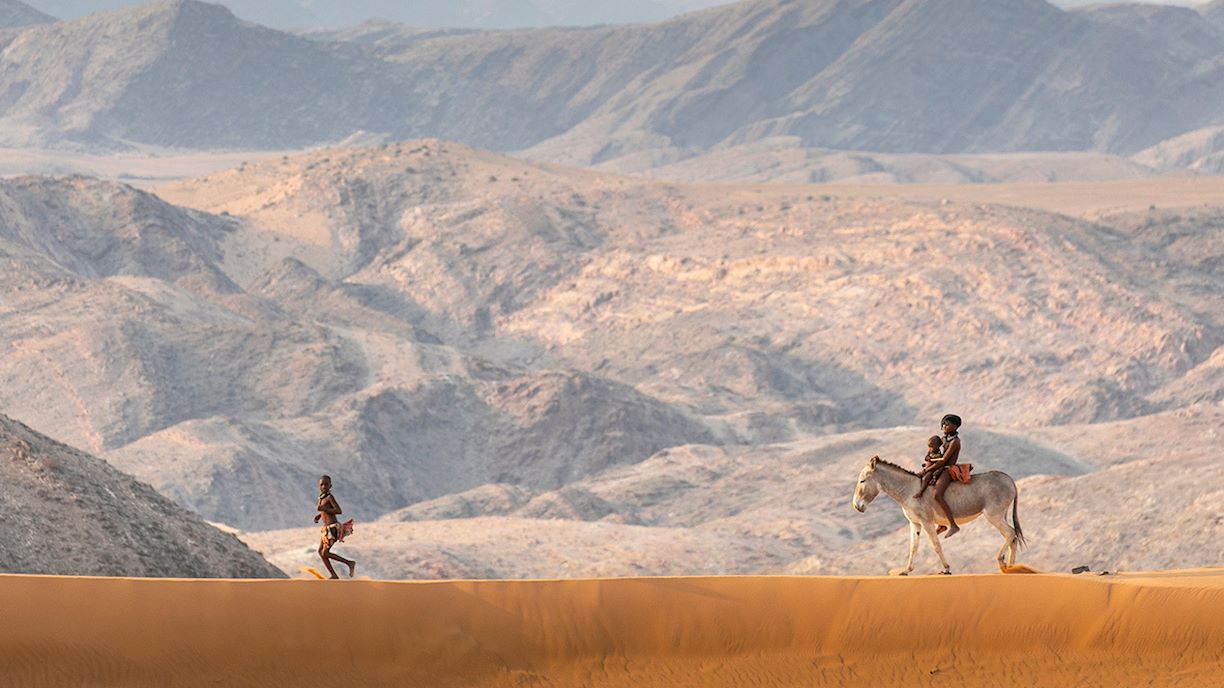 On an excursion to a local village, keep in mind local customs. While your intentions may be to capture scenes from a life that is different to yours, there may be areas that are of cultural or religious significance that locals may not want you to photograph. If in doubt, it's always better to ask.
Sharing images
It's one of the most satisfying parts of the photographic experience; sharing your images with the world. While you may want to post your wildlife shots on social media immediately, with a tagged location to show everyone what a beautiful place you've visited, there are some things to think about before you hit "share".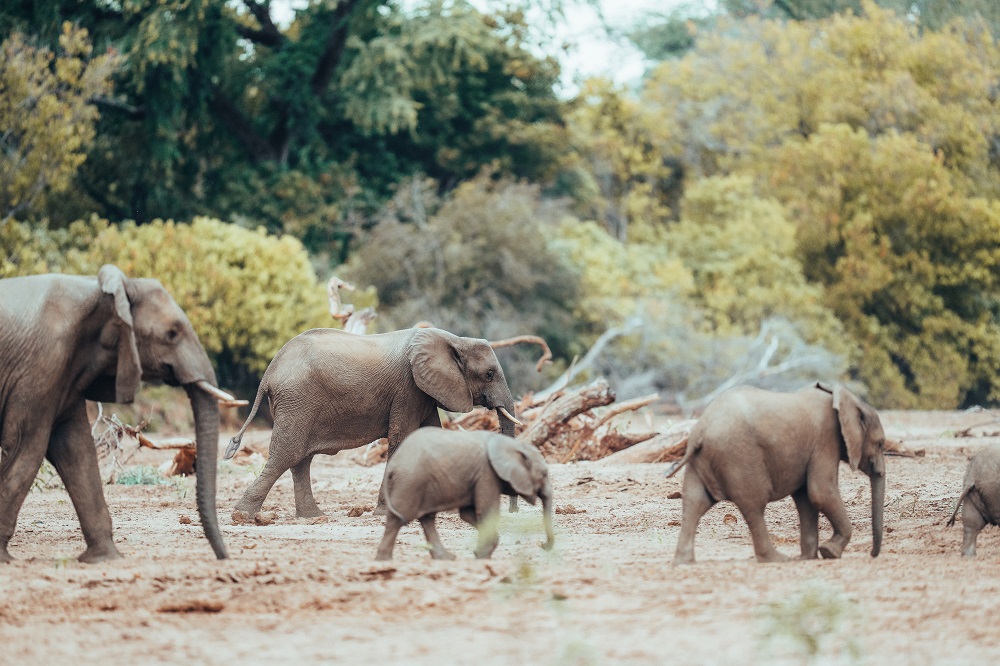 When posting wildlife photos, it is important to share your photos responsibly. Everyone —from the first time traveller to the seasoned professional — needs to be aware of the impact sharing photographs irresponsibly can have. Take caution when photographing endangered species or species susceptible to poaching. Remove any geo-location tags that poachers could use to locate animals, and remove EXIF (exchangeable image file format) data from a photo to ensure that GPS co-ordinates will not be attached to it. It may seem like an over-precaution, but it's a small way photographers can use their images to help conservation instead of hindering it.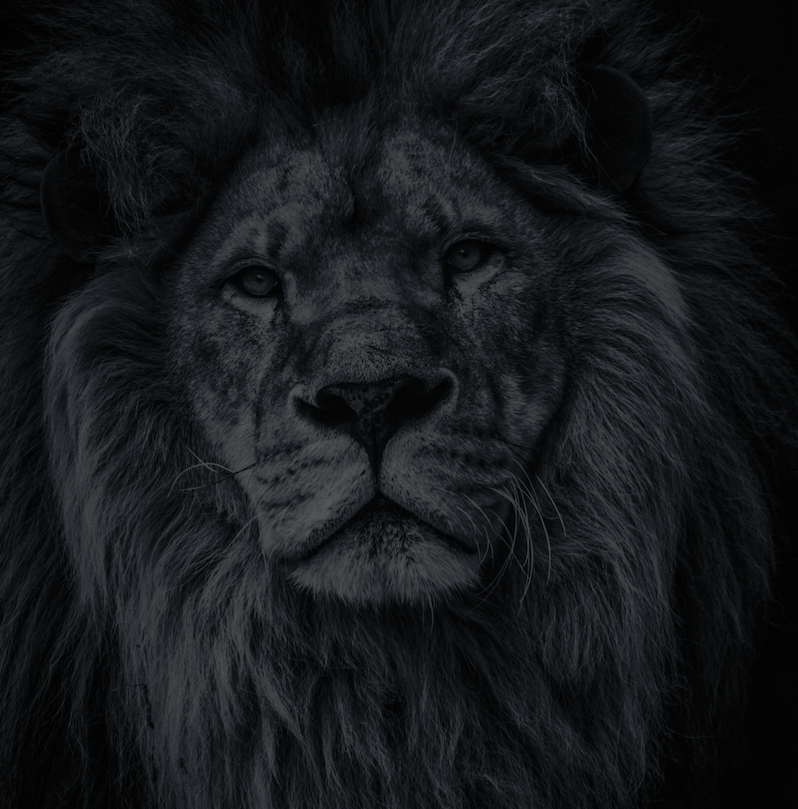 Let's plan your next journey
Ready?
When we say we're there every step of the way, we mean it, literally. From planning the perfect circuit, to private inter-camp transfers on Wilderness Air, and easing you through Customs. We're with you on the ground, at your side, 24-7, from start to finish. Ready to take the road less travelled? Contact our Travel Designers to plan an unforgettable journey.