For the fifth year running I will be overseeing Wilderness Safaris' annual photographic competition, and since the inception of the competition I've been fortunate enough to view and appreciate every photograph that has been entered.
In this series of four blogs I will focus on each competition category while also sharing my favourite five photos from each category. In this first blog I am covering one of the more specialized categories, Conserving Africa's Wilderness, and expanding a bit more on why photography is important for conservation.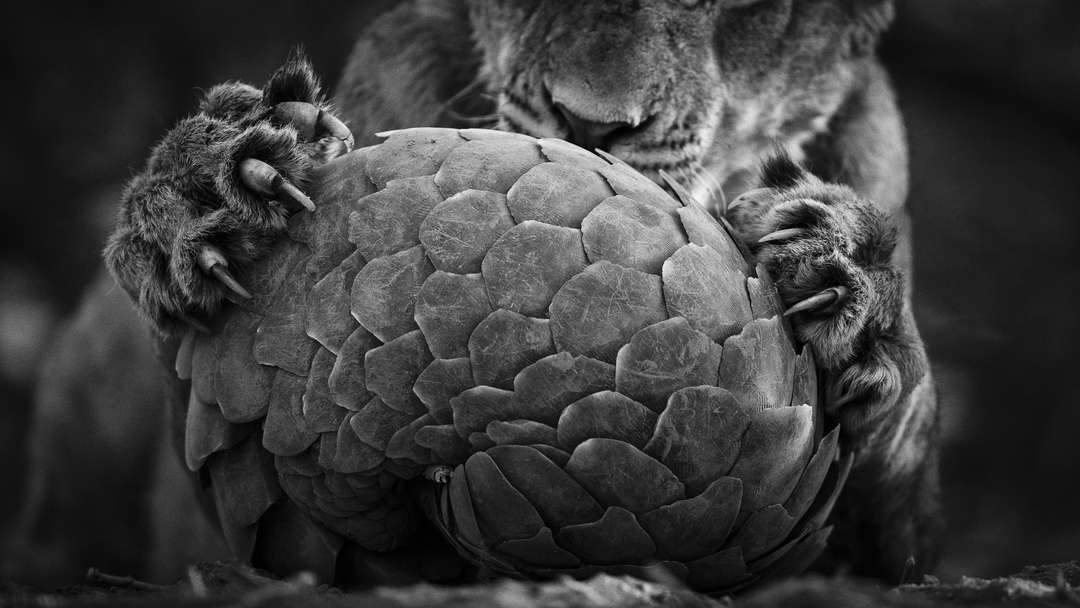 Why Is Photography Important for Conservation?
I believe our Group Impact Manager sums it up best ..
" There are a few ways in which photography is valuable to conservation. Firstly, dedicated conservation photographers have the ability to raise awareness of the plight faced by endangered species and habitats through evocative images that create an emotional connection for viewers. Secondly, wildlife photography is a major driver of the demand for conservation tourism, and as such contributes significantly to the protection of wilderness landscapes. Finally, through citizen science initiatives, photographers are able to contribute to conservation management by sharing their images with research programmes and online atlasing databases. "
Raising Awareness through Photography
Photographs from the natural world or of those people helping to protect it, can raise awareness for conservation issues and can inspire action that aids conservation. People tend to react more readily to visual imagery, which allows them to experience the scene through the eyes of the photographer.
For photography to have a real impact on conservation, it is more than just sharing a good image and posting online, or winning a top photographic competition. It is important that it tells the right story and provides context on why the specific species or scene is important and of concern.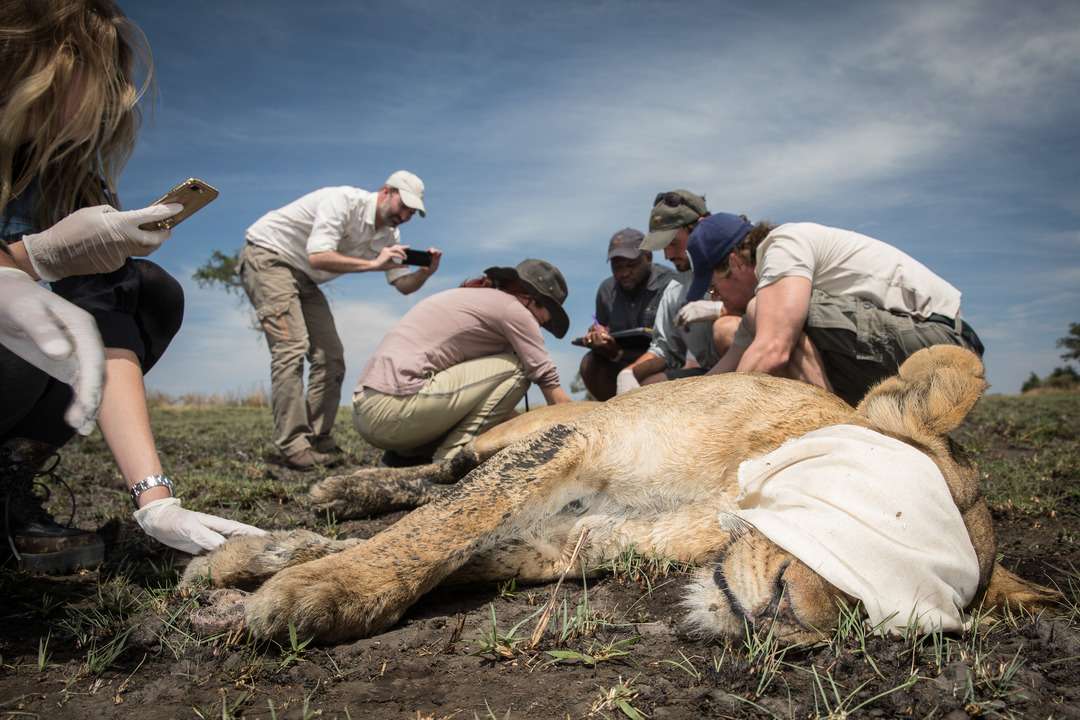 More and more professional photographers align their work to conservation by supporting specific initiatives. The patience to wait – sometimes hours on end – for that perfect moment comes from somebody who has a real love for the natural world.
It is not only the professionals or people with expensive equipment who can create awareness. Even people sharing their top cell phone photos captured during an African safari can shine the spotlight on wildlife, regions and ecosystems that need our protection and support.
A Driver of Conservation Tourism
Conservation tourism contributes significantly to environmental protection, sustainable use of natural resources, and restoration of biological diversity. When people share their photographs it raises awareness among the general public that conserving popular tourist destinations is important. In return people visiting these popular tourist destination make it worthwhile for individuals or businesses to invest their time and money in making facilities available for people to come and visit. These individuals or businesses that support local conservation and community initiatives in turn create work for people in their neighbouring communities.
Aiding Citizen Science-based Research
According to National Geographic, citizen science is the practice of public participation and collaboration in scientific research to increase scientific knowledge. Through citizen science, people share and contribute to data monitoring and collection programmes.
Scientists can ask people to participate in specific wildlife research projects. For example, a researcher may ask guests at one of our camps to share their photographs of leopards. Through the animals' unique identification marks they will be able to confirm whether a specific individual is still active in that area or whether a new individual has moved in, aiding scientists in improving their datasets on this species' population ecology. You do not have to travel all the way to Africa to contribute. With many cameras and cell phones now embedding location information in the metadata of photographs, sharing your images with a local researcher can also help map the distribution of specific species.
Conserving Africa's Wilderness in 2021
Don't forget to submit your competition entries from the 1st of September. Any image illustrating either a conservation need or a conservation achievement can be entered into this category. Remember, your image should be accompanied by a short explanatory note providing details on where and when the image was captured, and what you feel it portrays. This way you can indirectly contribute to conserving Africa's wilderness in partnership with Wilderness Safaris.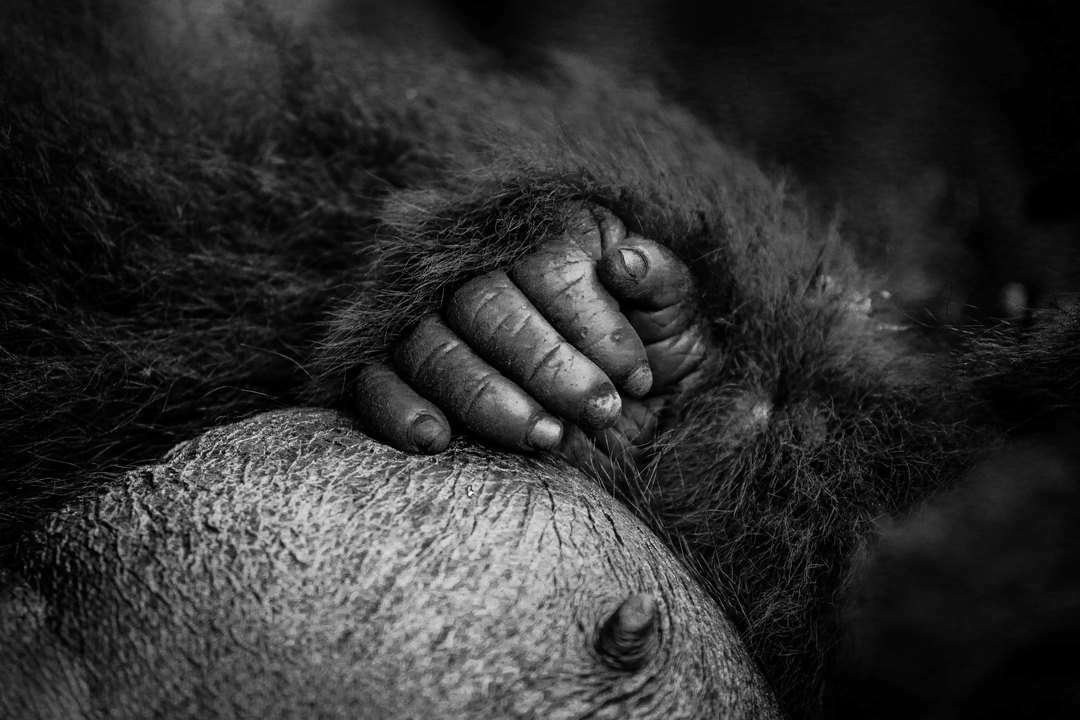 Maternal Bond by Eyckmans Kristof, Volcanoes
When observing the mountain gorillas, you will notice why these amazing animals have so much in common with humans. Few things are stronger than the maternal bond between a mother and her child.
Why I like this photo: Whenever I process my images, I always see if there is an opportunity to convert the image to black and white as it removes any distractions of colour. It helps the user to focus on the subject, the textures, patterns and shapes, and the composition. It adds drama to the photograph. In this specific photo, I love the baby gorilla's fingers. Resting on her mother's chest, they almost look human.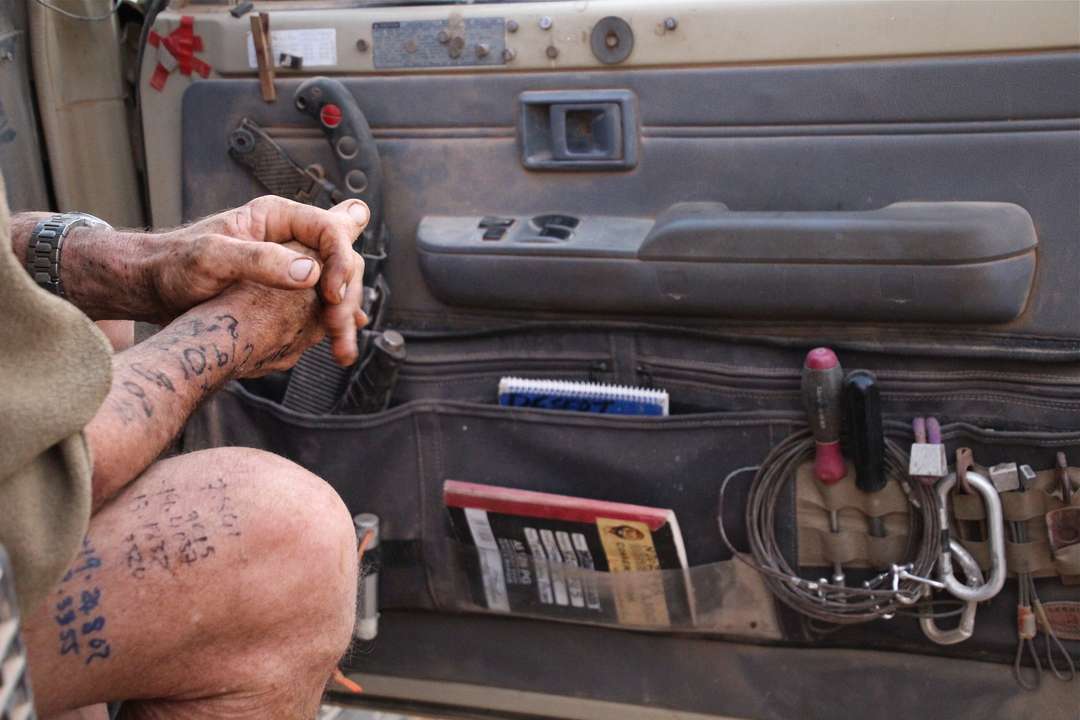 Desert Lion Researcher by Sarah Gold, Skeleton Coast
Dr Philip "Flip" Stander, the world's pre-eminent expert on Critically Endangered desert-adapted lions, lives in his specially outfitted vehicle for weeks at a time, following lion prides with radio telemetry. Sometimes, lacking paper, he writes their location co-ordinates on his own body.
Why I like this photo: I love this photo as it tells a story. It does need some context, but this highlights the efforts of researchers like Dr Flip who sacrifice a traditional lifestyle to protect Africa's wildlife. I met Dr Flip a few years ago and was fortunate enough to host him for dinner. As we drove through the streets of Johannesburg, he was in awe of how the city has developed since the last time he visited, about 25 years ago. In turn, I was in awe of the desert and its wildlife when I met him at Hoanib Skeleton Coast Camp. He went out of his way to try and find members of the "Vanishings Kings" pride for us.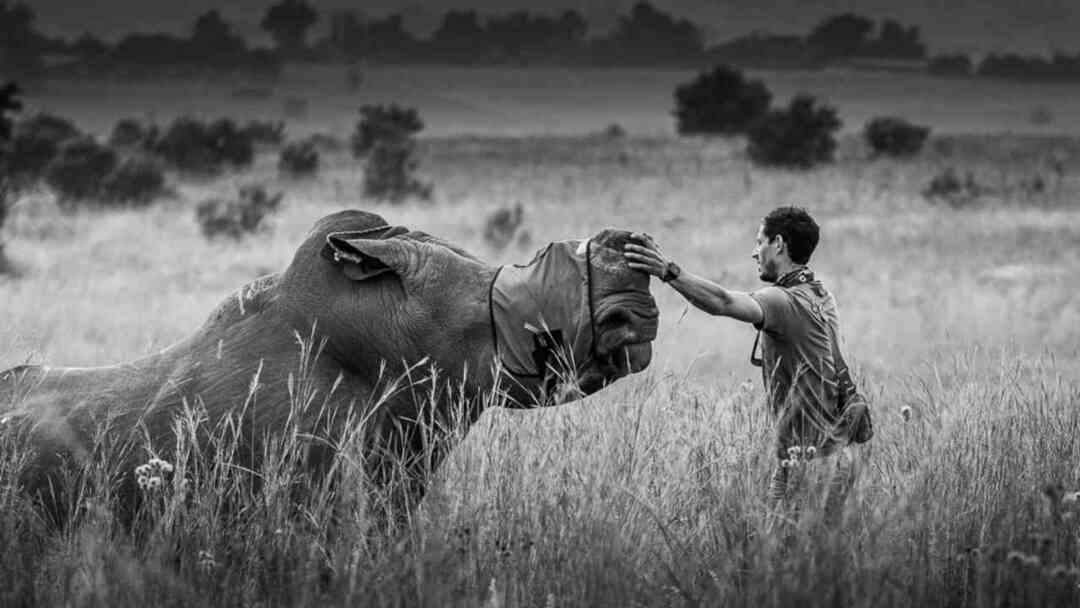 To Save a Species by Meghan McCabe, South Africa
While documenting the de-horning process at a game reserve in Gauteng, Joel Alves, the vet in charge, guides a bull after being tranquilised.
Why I like this photo: Where I grew up is a 10- to 15-minute drive from the reserve where this photograph was taken, though it is only in recent years that we have started to visit the reserve on a regular basis. Some of my own most favourite photographs were taken at the reserve that hosts a number of plains game, buffalo and rhino – also, every now again a couple of cheetahs will be released here before being relocated to a new home somewhere in Africa.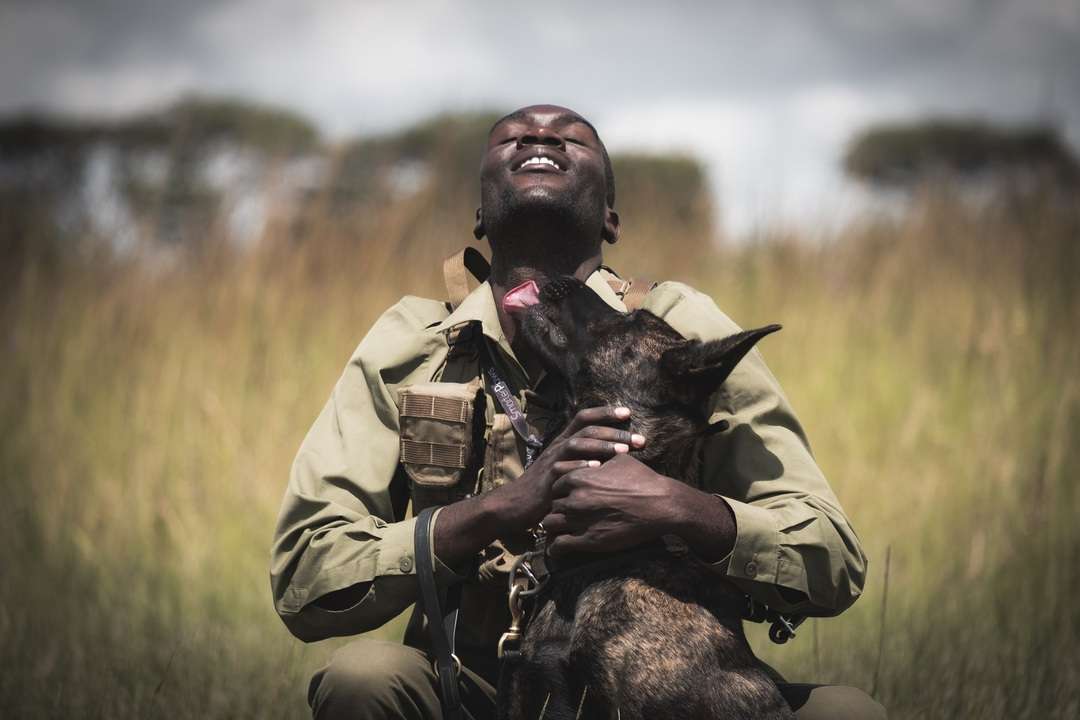 Unbreakable Bond by Sam Turley, Zimbabwe
Imire Rhino and Wildlife Conservancy's anti-poaching K9 unit comes together and embraces after a long training session. The unit trains tirelessly to ensure they always stay one step ahead of poachers, and ultimately protect the wildlife in their care. Murwi is the first anti-poaching dog to be introduced onto Imire.
Why I like this photo: This happens to be our 2020 People's Choice Winner. The photograph highlights the bond between a dog and his handler, forming a critically important team to project wildlife from poachers.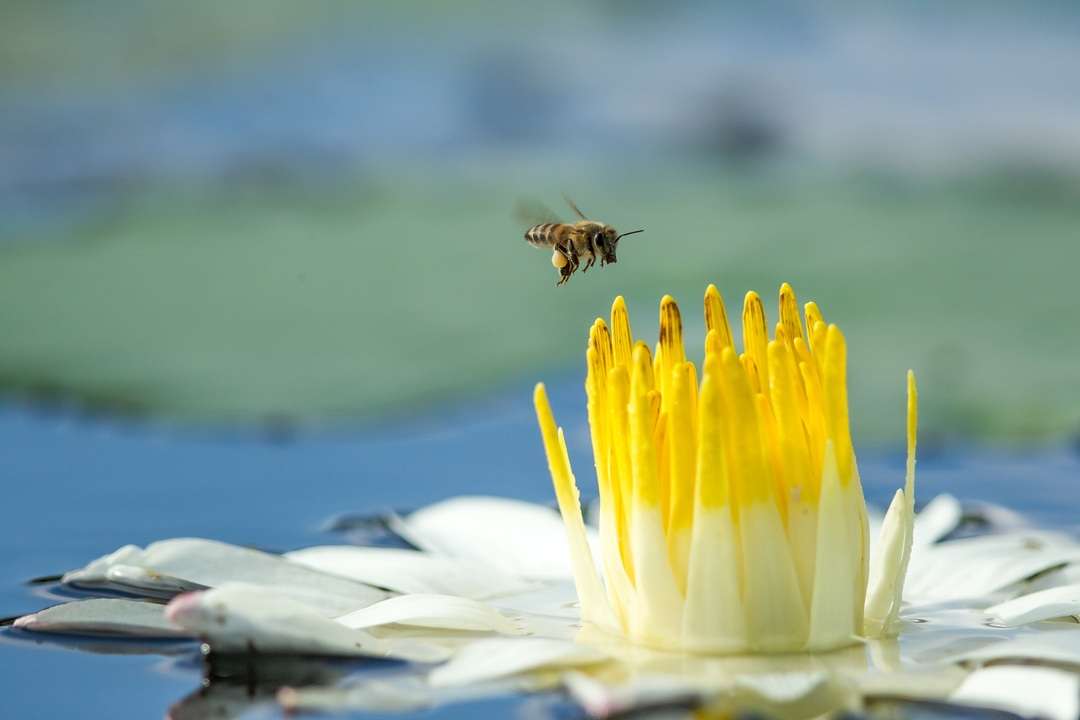 The Small Parts by Tiaan Wessels, Rust de Winter Lake
Sometimes, the smallest parts are the most important, and the easiest lost, Why I like this photo: The short caption from the photographer pretty much says it all. We sometimes focus on the big species, but sometimes it is the protection of the smaller things that can make a huge difference.
Tell us what you like about these five photos.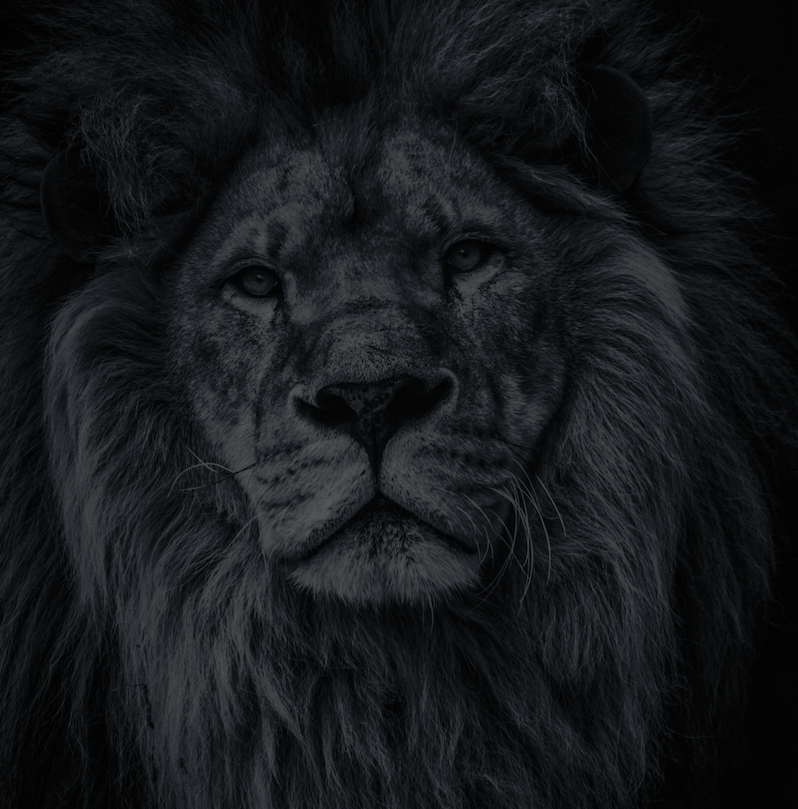 Let's plan your next journey
Ready?
When we say we're there every step of the way, we mean it, literally. From planning the perfect circuit, to private inter-camp transfers on Wilderness Air, and easing you through Customs. We're with you on the ground, at your side, 24-7, from start to finish. Ready to take the road less travelled? Contact our Travel Designers to plan an unforgettable journey.