The African elephant Loxodonta Africana is one of the most popular bucket list animals all visitors to Africa want to see and photograph. At Wilderness guests are spoilt for choice when it comes to these mammals, so we have put together a list of our top five destinations to see them in Africa.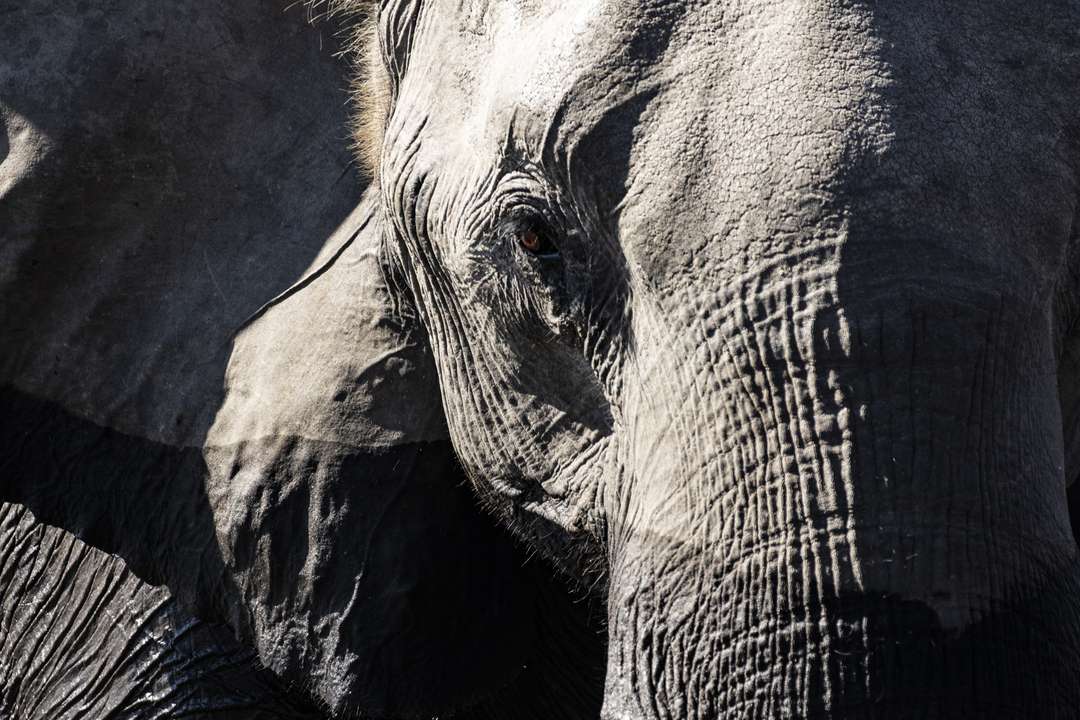 At Wilderness our aim is to protect both the creatures and the wild areas in which they live. Nearly every region where we have developed a low-density tourism operation is an area of extremely high species diversity, and a key wilderness area. We are proud that our projects have helped to protect these areas and have often increased the amount of land under conservation protection.
"Weighing up to 6 000 kg (6.6 tons) and measuring up to 3.3 m (10 ft.) at the shoulder, the African elephant is the world's largest land mammal. It is characterised by a highly dexterous trunk, long curved tusks, and massive ears. "
The African elephant is intelligent, social and always very entertaining to watch – from the Linyanti's swimming elephants at DumaTau to the desert-adapted elephants of Damaraland and the mega-herds at Linkwasha in Hwange. Make sure at least one of these camps is on your itinerary on your next safari to Africa …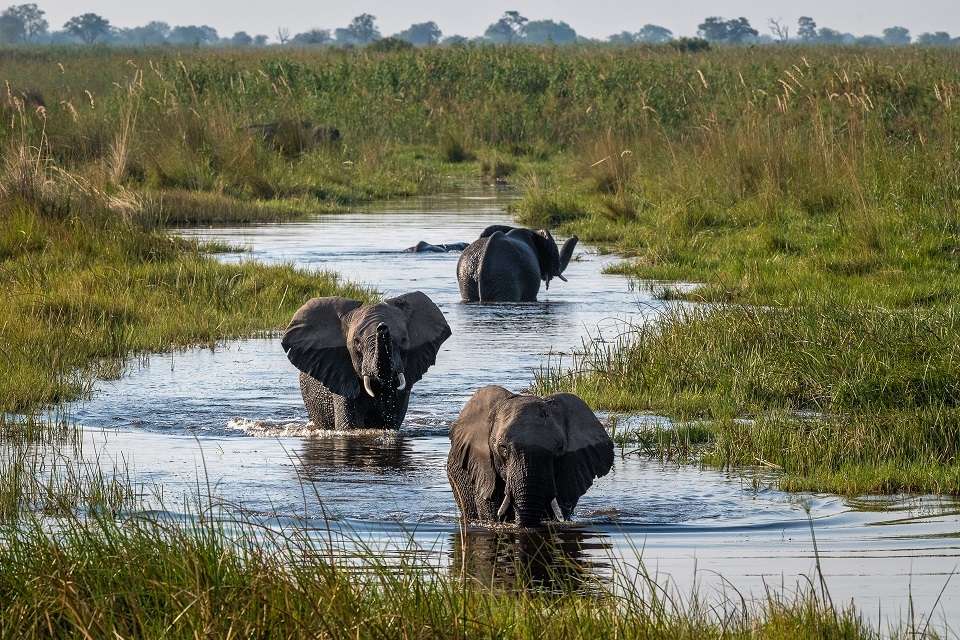 DumaTau – Conservation Corridor
DumaTau is located close to the source of the Savuti Channel, with access to the Linyanti Swamps, floodplains and mopane woodlands, thus offering an excellent combination of habitats. The Linyanti Wildlife Reserve is well-known for its elephant concentrations as they congregate along the waterways and lagoons during the dry winter months.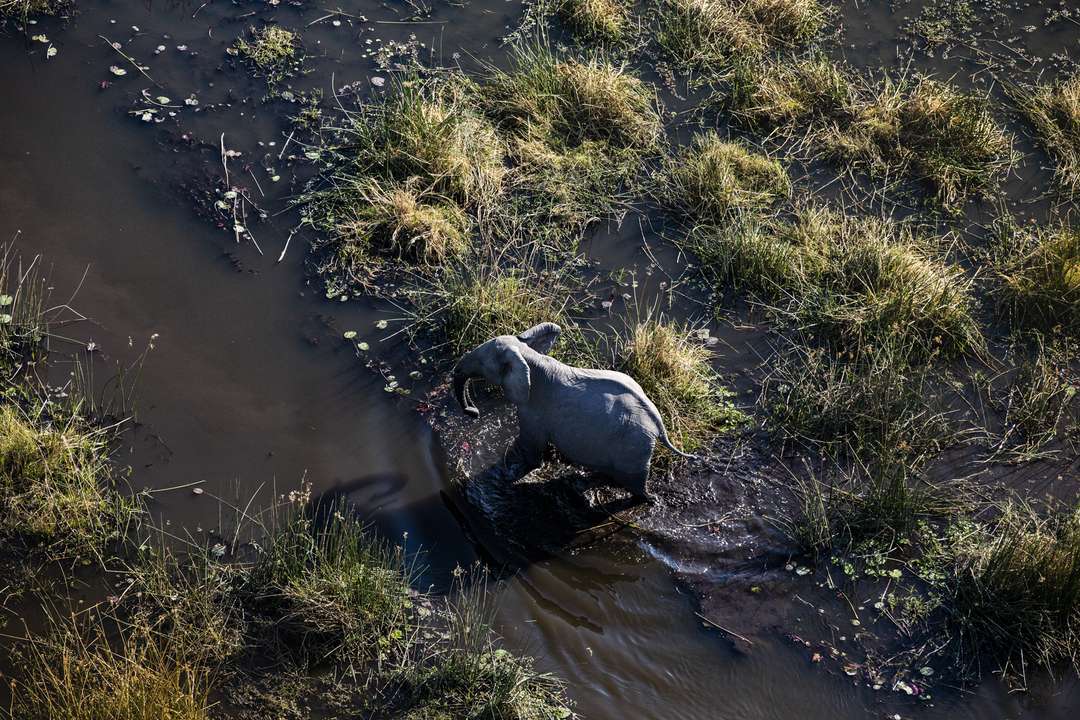 DumaTau is set on Osprey Lagoon on the Linyanti River, between two "elephant highways" affording unparalleled viewing of these iconic mammals, along with other wildlife
Dense mopane woodland offers an excellent combination of habitats for a plethora of wildlife, though elephants are the area's biggest attractions. Book your trip to DumaTau.
Abu – Explore Elephant Conservation
Time spent at Abu gives you a deeper understanding of elephant conservation – the premise on which Abu is based. The Abu Herd is comprised of elephants that have been rescued from exploitative situations and are being assessed for reintroduction to their natural habitat. Since the inception of Abu, several elephants have been successfully released into the Abu Private Reserve, and the Herd members continue to be eloquent ambassadors for elephant conservation.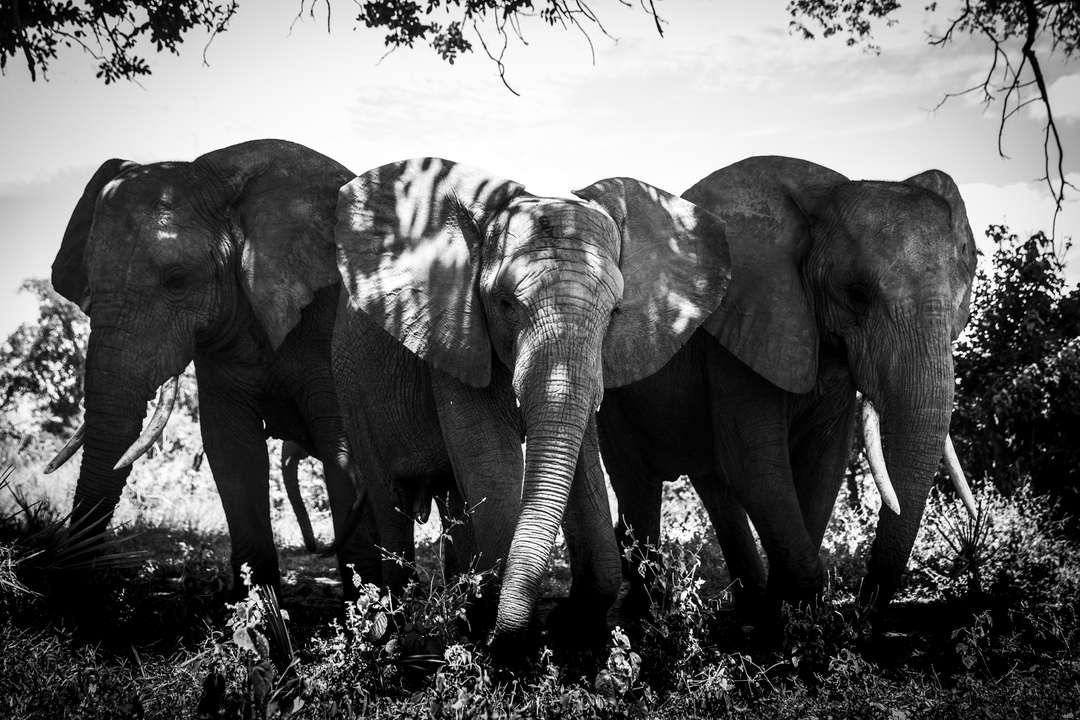 Abu's guest experience is centred around respect and appreciation for Africa's iconic savannah elephants and the abundant wildlife and habitat of the Okavango Delta, a World Heritage Site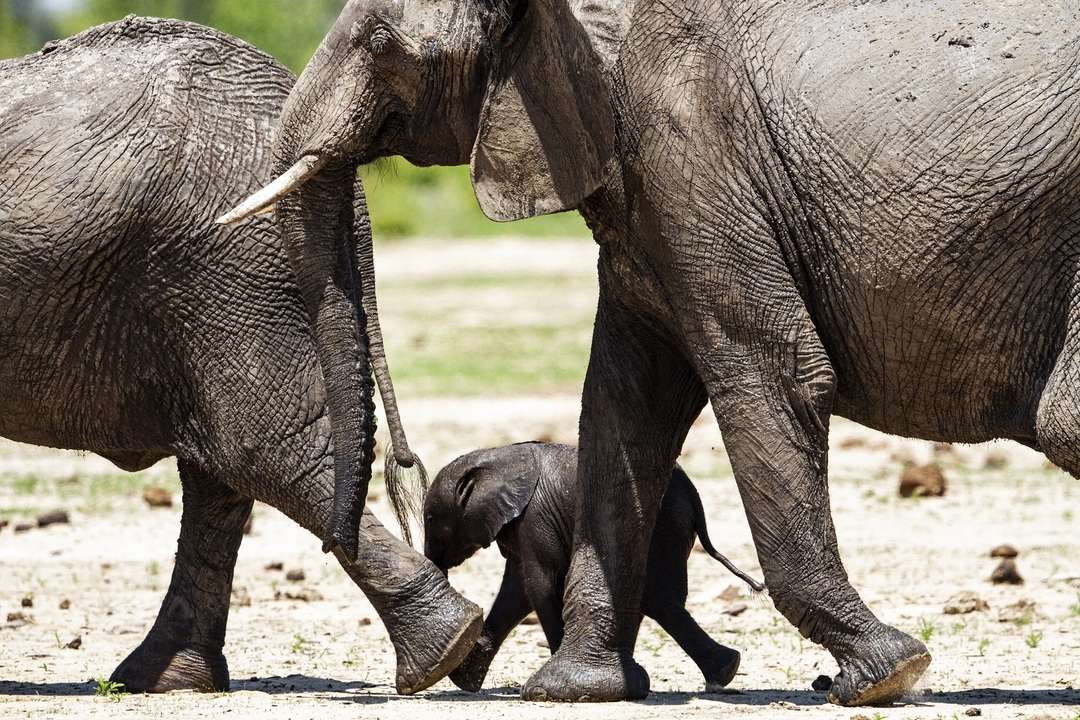 Even though they are thirsty and have walked tremendous distances to get there, the respect among their species is immense. Once a herd has had a chance to drink, they know they need to do so quickly and efficiently and move along, because the next herd is already on the horizon, making its way towards the water, with many more not far behind them. "The trails to the water look like a drunk spider made a web".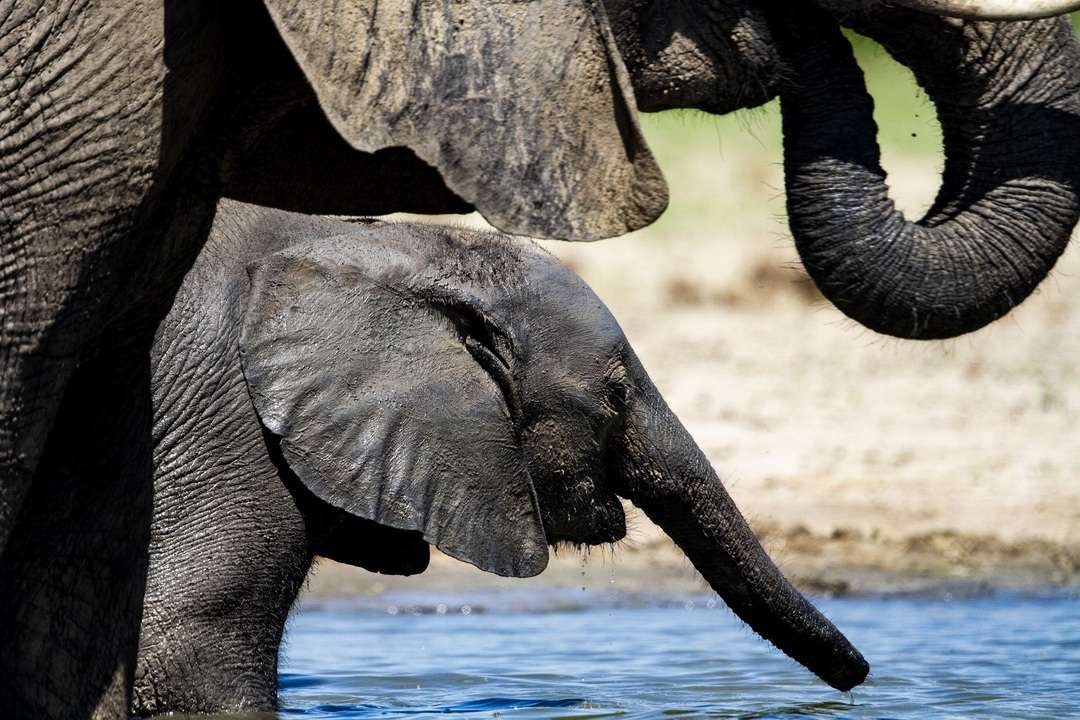 Sometimes the herd arriving to drink only numbers five or six and they can find space at the edge of the waterhole to drink , but often it could be 20 or 30, and so when it's their turn to drink, they do so with intent and then move on; they know tomorrow when they arrive, they might be third or fourth in line… and so the conveyor belt of thirst-quenchers works like a well-oiled machine. Sharing is caring – especially in such heat
Chikwenya – Where Elephants Stand on Two Legs
What an extraordinary experience it is to see a large elephant raise itself up on to its hind legs to reach for food. Most of the trees around Chikwenya have pods, and the elephants tend to shake the trees to get at the pods.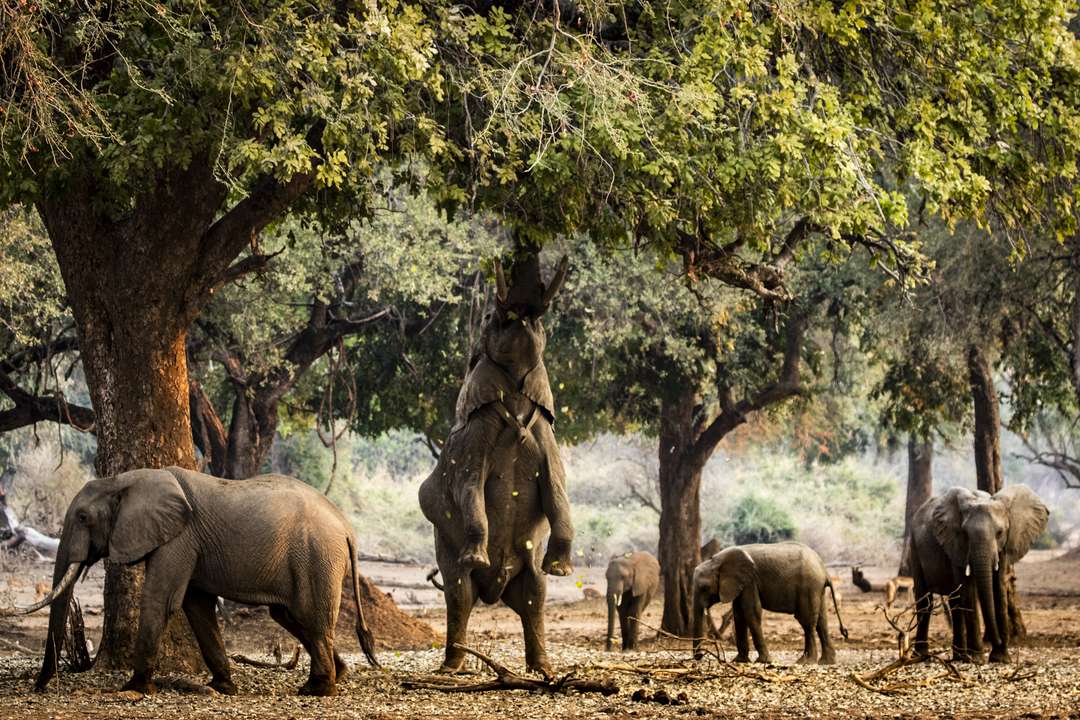 "The first time I was treated to this wonderful experience, the elephant lifted up his trunk to sniff, and then positioned himself under the branches and raised himself up, until he stood on his hind legs." - Barlington Nemhara, Wilderness Chikwenya Kitchen Porter
It's not every day that you witness this in the wilderness, but at Chikwenya you could very well be privy to this amazing sight – all you need to do is book your adventure here.
Have a look at a suggested itinerary we have pulled together for the perfect elephant and "Wild Zimbabwe" adventure here and book your life-changing journey now.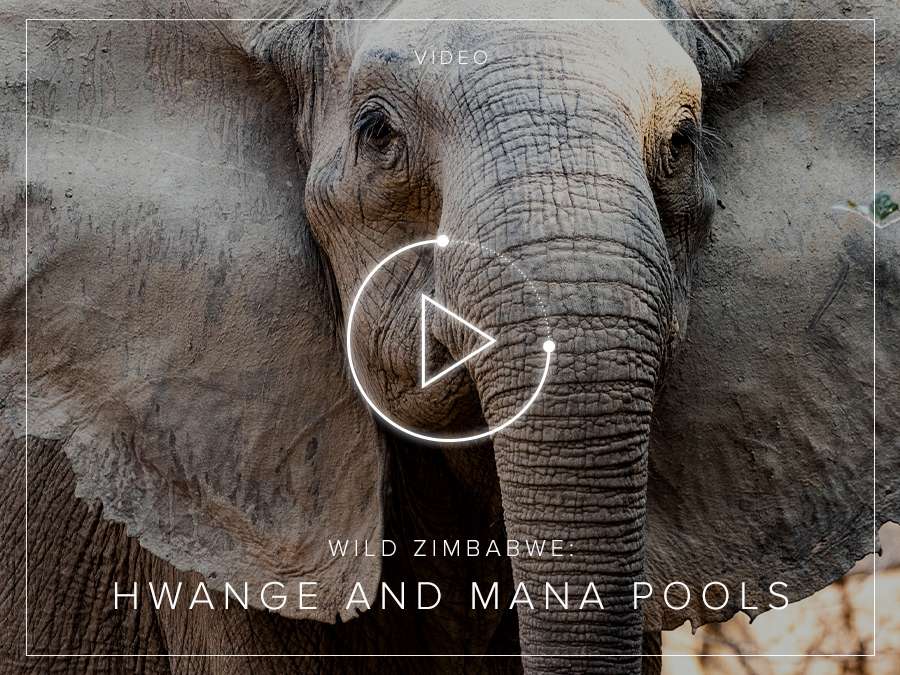 Damaraland – Desert-Adapted Wonders
Damaraland Camp in Namibia exists within one of the driest, most desolate regions in all of Africa. In this arid environment, the ceaseless procession of life revolves around harnessing near non-existent water resources in the most economical way possible. Obviously, this scrub landscape cannot support vast, concentrated herds of wildlife, but it nevertheless boasts a varied and breathtaking assortment of species, including magnificent desert-adapted elephant.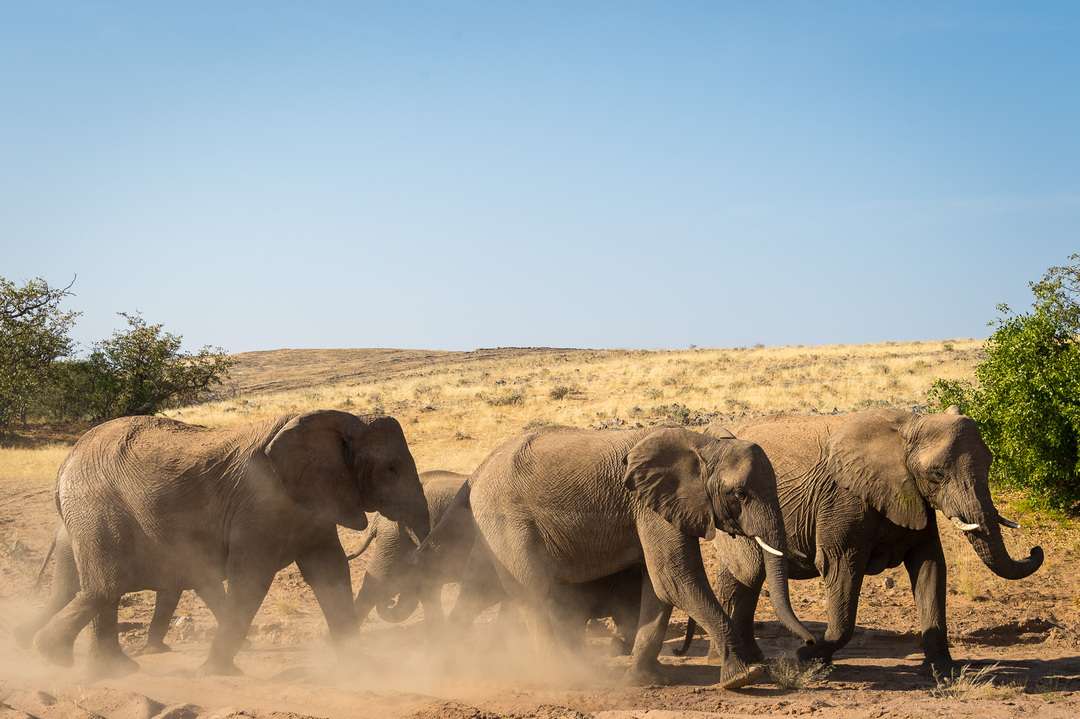 Morning and afternoon game drives reveal the dramatic scenery and fascinating wildlife of the region. Desert-adapted elephant are a highlight, although the natural cycle of rainfall dictates the seasonal movements of wildlife in the area.
While these elephants are the same species as the African elephant, they can appear leaner and taller due to their diet, and have bigger feet than other African elephants. The larger size of their feet allows them to walk with more ease across the very soft desert sand, an adaptation that is useful when you consider that fact that these animals have been known to travel up to 200 km (124 miles) in search of water.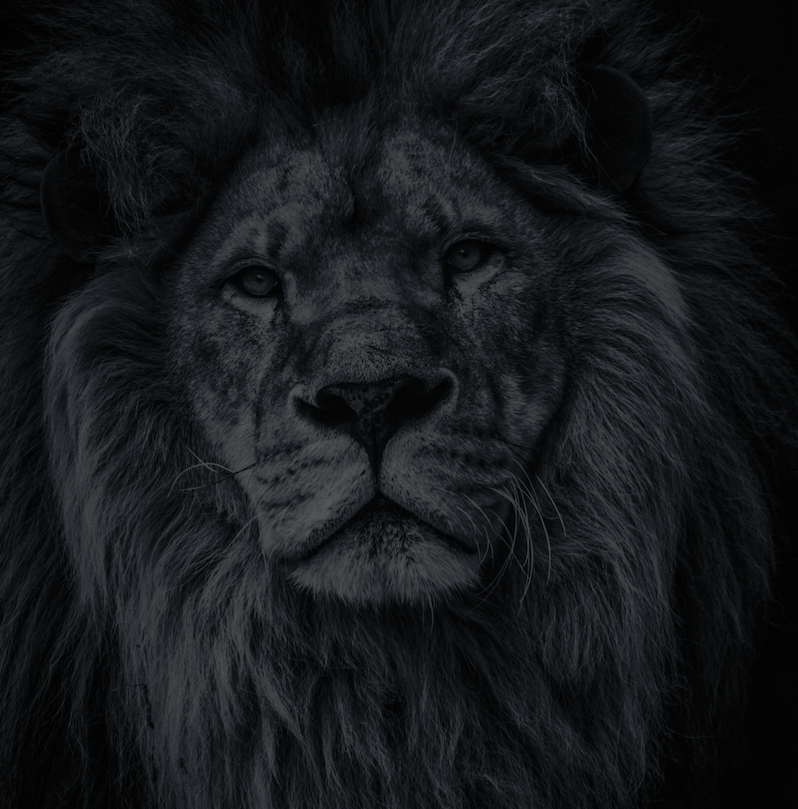 Let's plan your next journey
Ready?
When we say we're there every step of the way, we mean it, literally. From planning the perfect circuit, to private inter-camp transfers on Wilderness Air, and easing you through Customs. We're with you on the ground, at your side, 24-7, from start to finish. Ready to take the road less travelled? Contact our Travel Designers to plan an unforgettable journey.