This remarkable spotted feline has a greyhound-like build, and is capable of running up to 70 km/h in short bursts, making it the world's fastest land animal. Sometimes incorrectly identified as a leopard by an untrained eye, the differences are actually easily discernible. Cheetahs have simple spots, a disproportionately small head, streamlined build, and a preference for relatively open habitat. But my favourite identifier is the distinguishing black facial tear marks, and if you find yourself in the bush wondering if you are looking at a leopard or a cheetah, my trick is to think about Smokey Robinson.
So take a good look at my face
You'll see my smile looks out of place
If you look closer, it's easy to trace
The tracks of my tears
- Smokey Robinson and the Miracles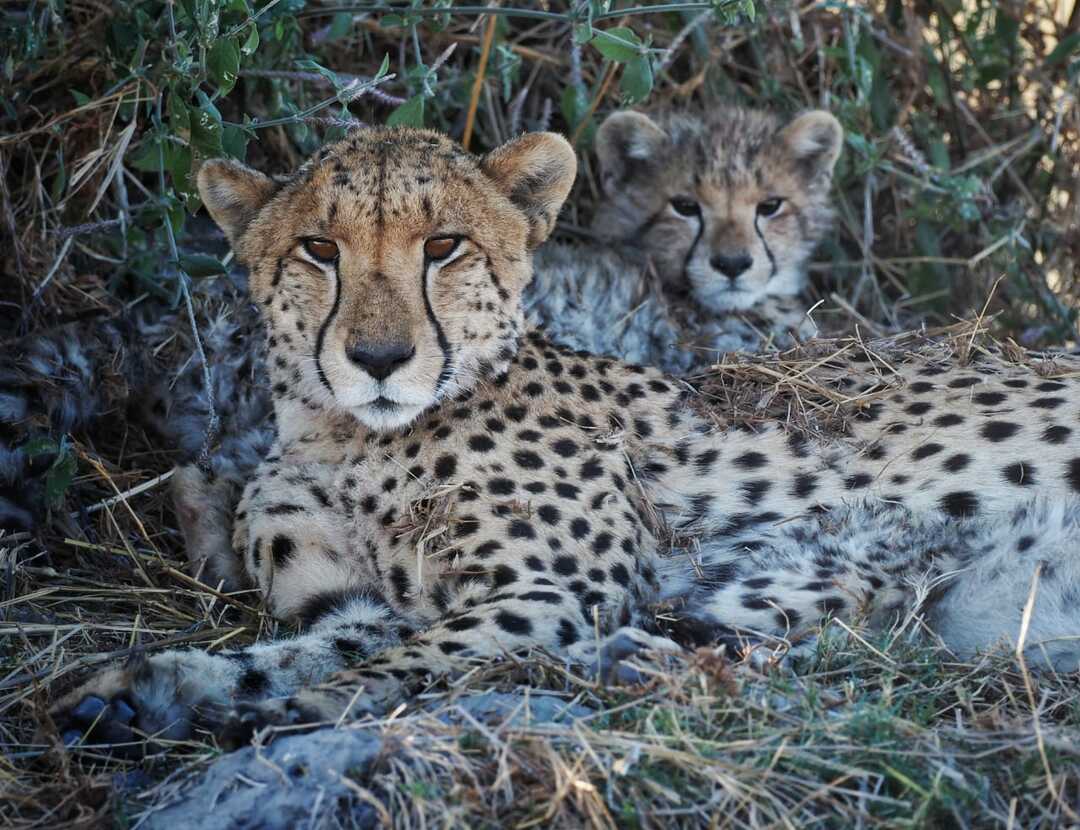 Given that cheetahs are solitary by nature and never occur in high densities, or areas of dense game with much other predator activity, the best areas in which to spot these striking cats are open plains such as those found in the Central Kalahari Game Reserve (CKGR) in Botswana and Hwange National Park in Zimbabwe.
Here is a selection of the top Wilderness Safaris camps to visit if seeing cheetah is on your checklist.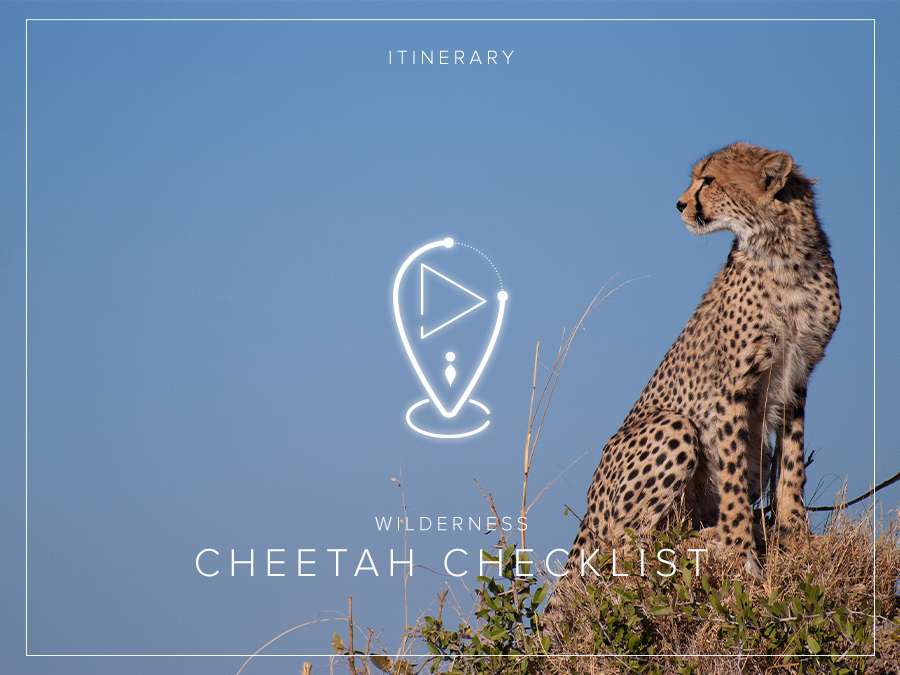 Kalahari Plains – Botswana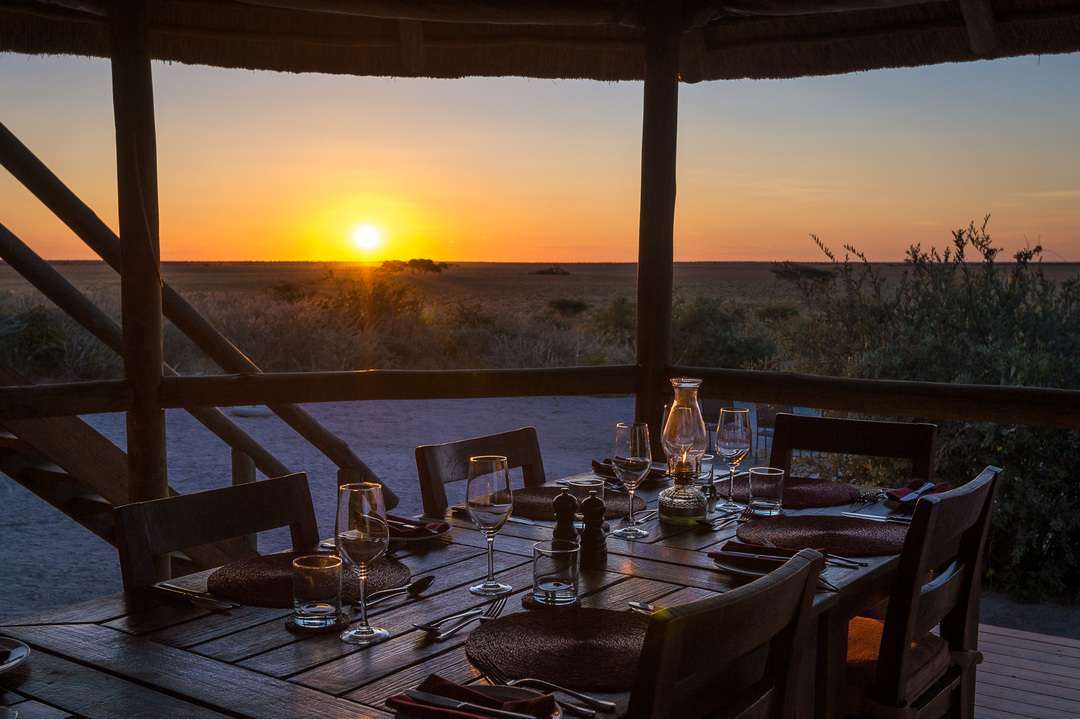 Situated on an immense pan, Kalahari Plains lies in a remote corner of the CKGR, a place famed for vast herds of antelope followed by abundant predators – including the region's legendary black-maned Kalahari lions and feisty honey badgers. It also offers some of the best summer wildlife viewing in Africa. Game drives unlock wildlife treasures, while respectful San cultural experiences provide insights into their unique customs and traditions.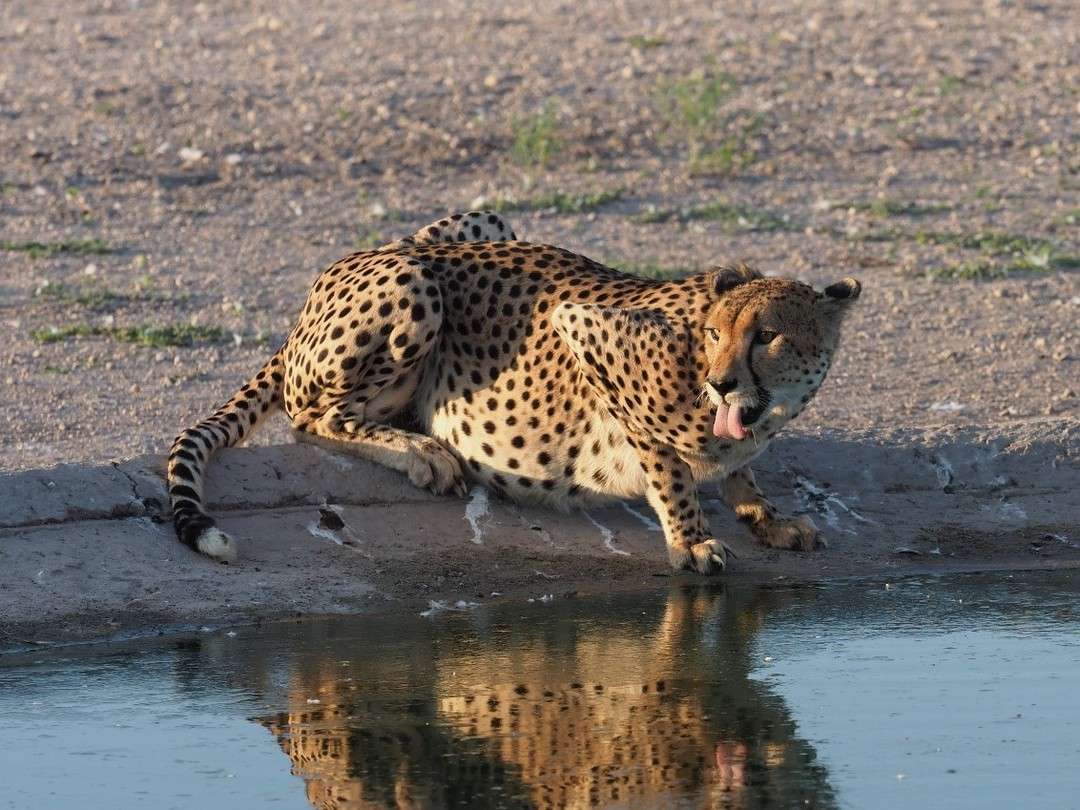 Unlike other "big cats", a classification that includes lions, tigers, leopards, and jaguars, cheetahs don't roar. They growl when facing danger, and they vocalise with sounds comparable to a high-pitched chirp or bubble.
Qorokwe – Botswana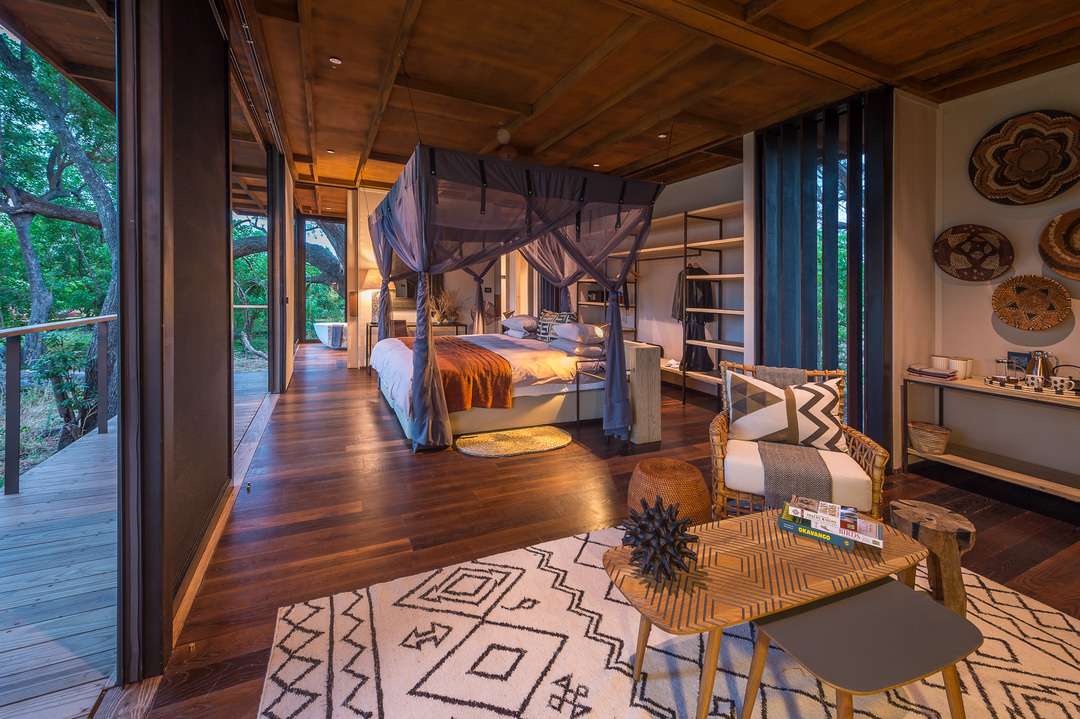 The exclusive Qorokwe Concession encompasses over 26 000 hectares (more than 64 00 acres) of exceptionally diverse habitat in the south-eastern Okavango, bordering the renowned Moremi Game Reserve. The name Qorokwe means "the place where the buffalo broke through the bush into the water", and owes its productivity to a mix of habitat types that lie between its western and eastern borders: the Santantadibe and Gomoti channels respectively.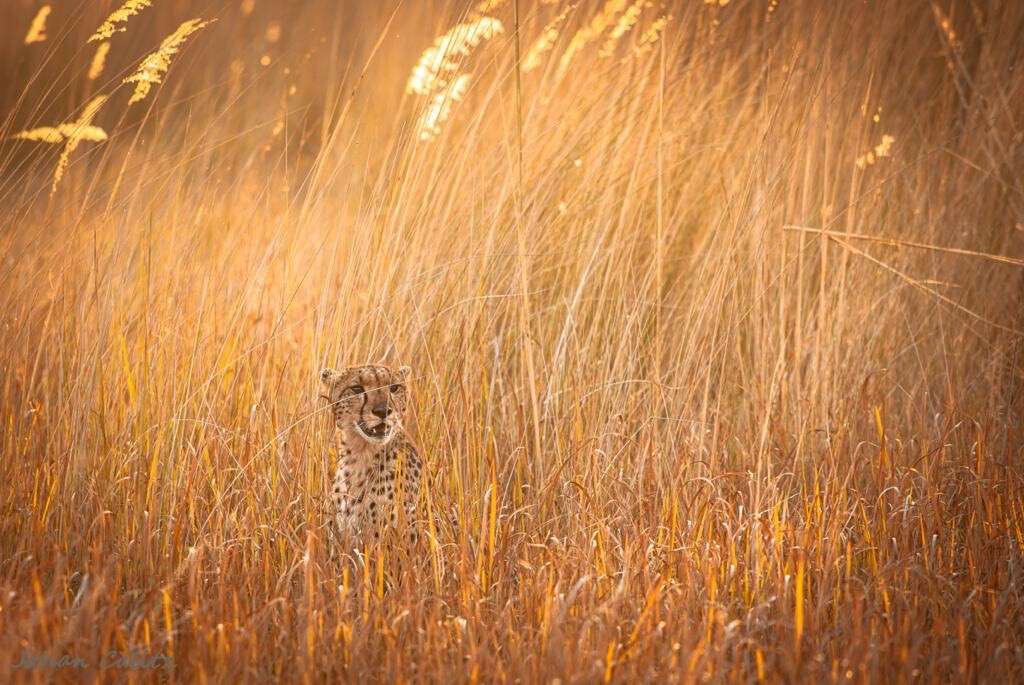 Cheetah cubs have a mantle: a "mane" of stiff, long hair that runs from their necks all the way down to the base of their tails. The mantle makes a cheetah cub look like a honey badger and helps them blend into tall grass, keeping them safe from threats like lions and hyaenas.
Abu – Botswana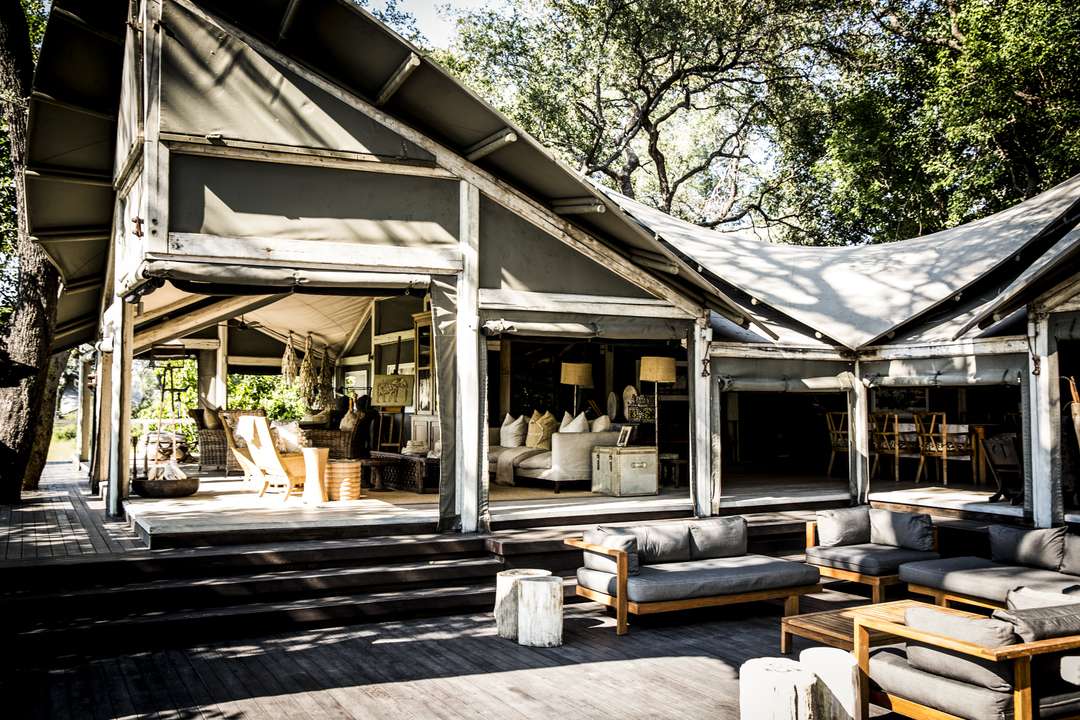 The Abu Private Reserve offers exceptional Okavango Delta game-viewing in a variety of pristine habitats. Abu Camp guides are highly skilled interpreters of tracks, calls and behaviour, using these signs to reveal the secrets of the African bush. Guided day and night game drives, guided nature walks (seasonal), mokoro excursions and boating (both dependent on water levels) take in the diversity of abundant general game roaming the 180 000-hectare (445 000-acre) reserve. Abu Camp provides the very best in luxury safari accommodation, impeccable service and an extraordinary safari and wildlife experience in one of the largest and most diverse private reserves in the Okavango.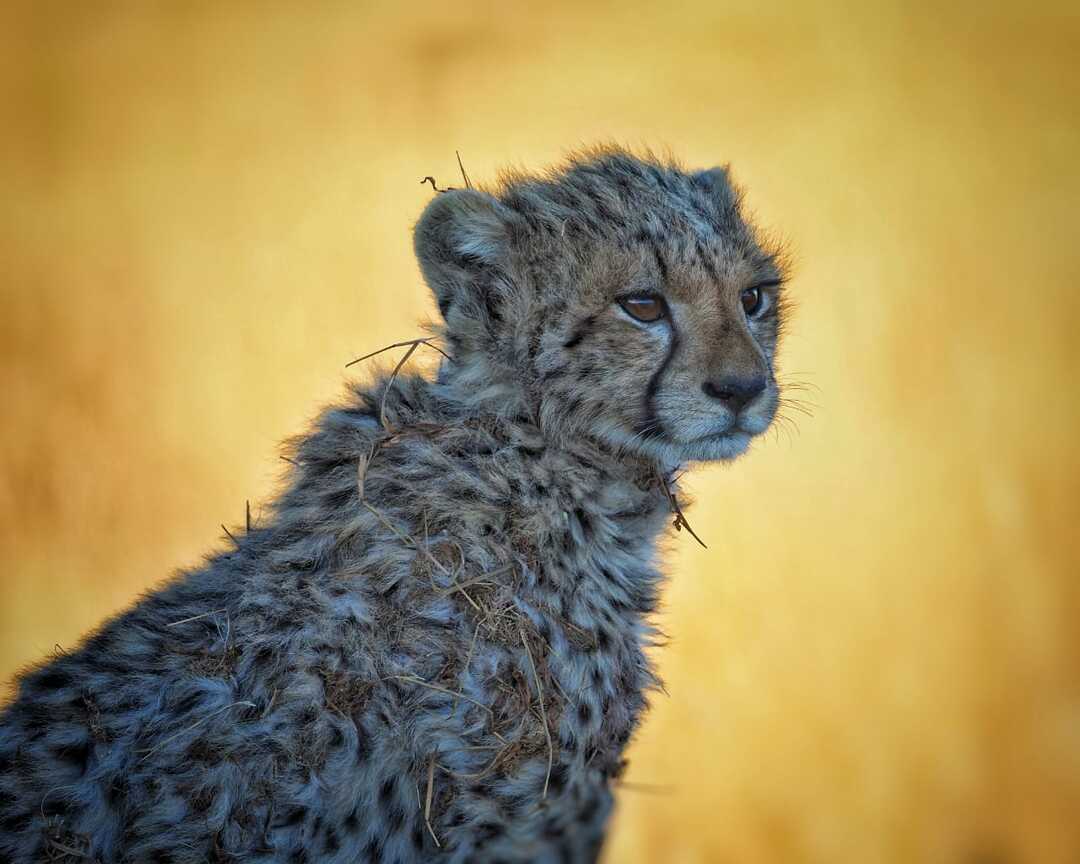 There are fewer than 7 500 cheetahs left in the wild, making it Africa's most endangered big cat.
Little Vumbura – Botswana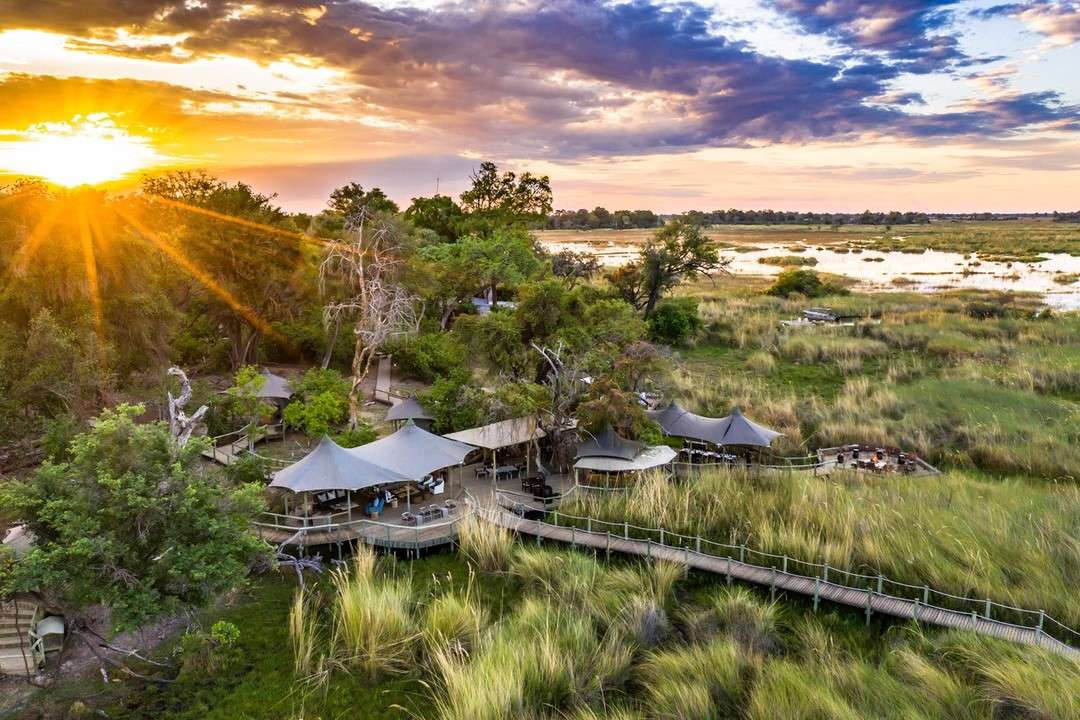 Little Vumbura is situated on a beautiful island in a private concession in the northern reaches of the Okavango Delta. Surrounded as it is by water, and lying close to large rivers, it is accessible only by boat – the epitome of island living in the Delta. Water-based activities are a focus, with mekoro and boats plying the channels. Spectacularly diverse wildlife viewing and birding is consistently good all year round from game drives through the savannah areas, and guided nature walks around the islands.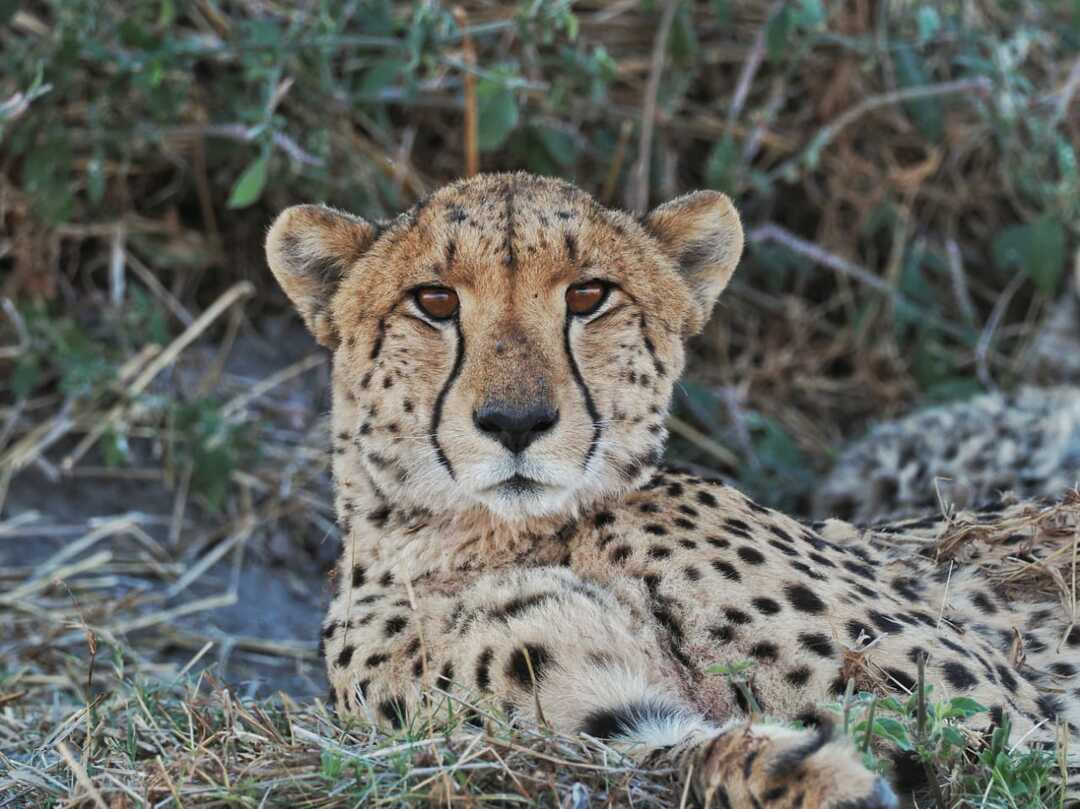 The cheetah has "semi non-retractable" claws (almost like dog claws) that work like the cleats on a football shoe, to give the cheetah a lot of traction when running. The pads of most cats' paws are soft, but the cheetah's pads are hard like a rubber tyre. This also helps them grip the ground when they are running very fast.
Linkwasha – Zimbabwe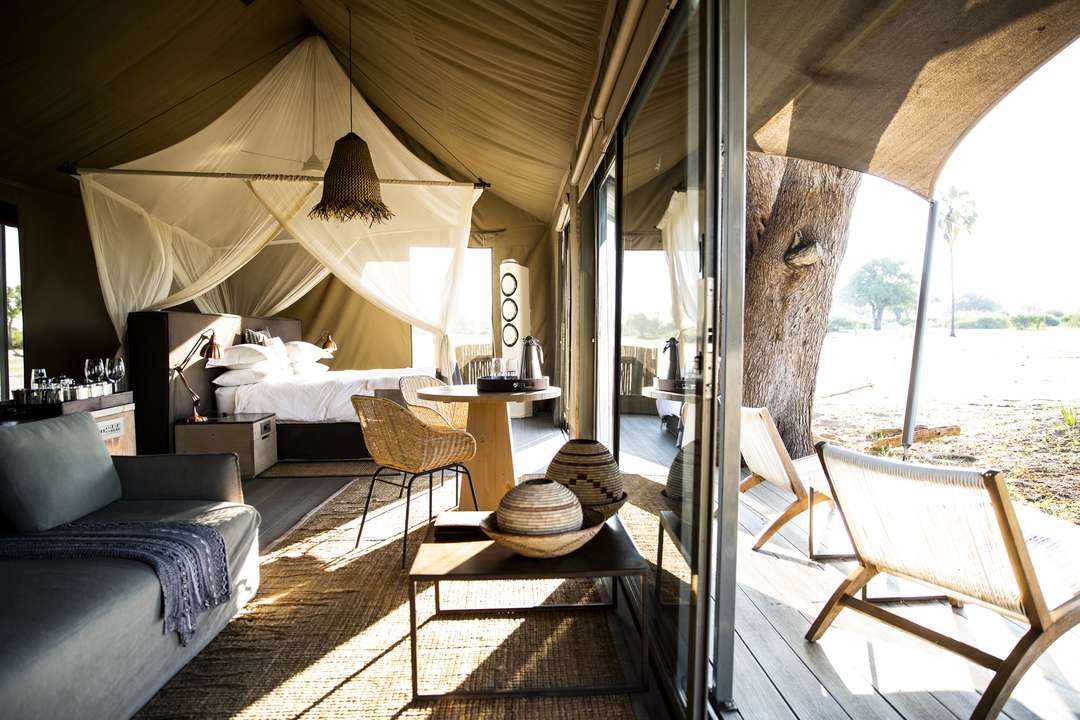 Linkwasha is a luxurious camp that lies in a private concession in the enormously productive south-eastern corner of Hwange National Park. Situated on the edge of the famed Ngamo Plains – where wildlife gathers in numbers during summer, adding to the year-round excellent viewing from the camp itself – Linkwasha overlooks a pan that is a magnet for game seeking to quench its thirst, especially in the dry winter months.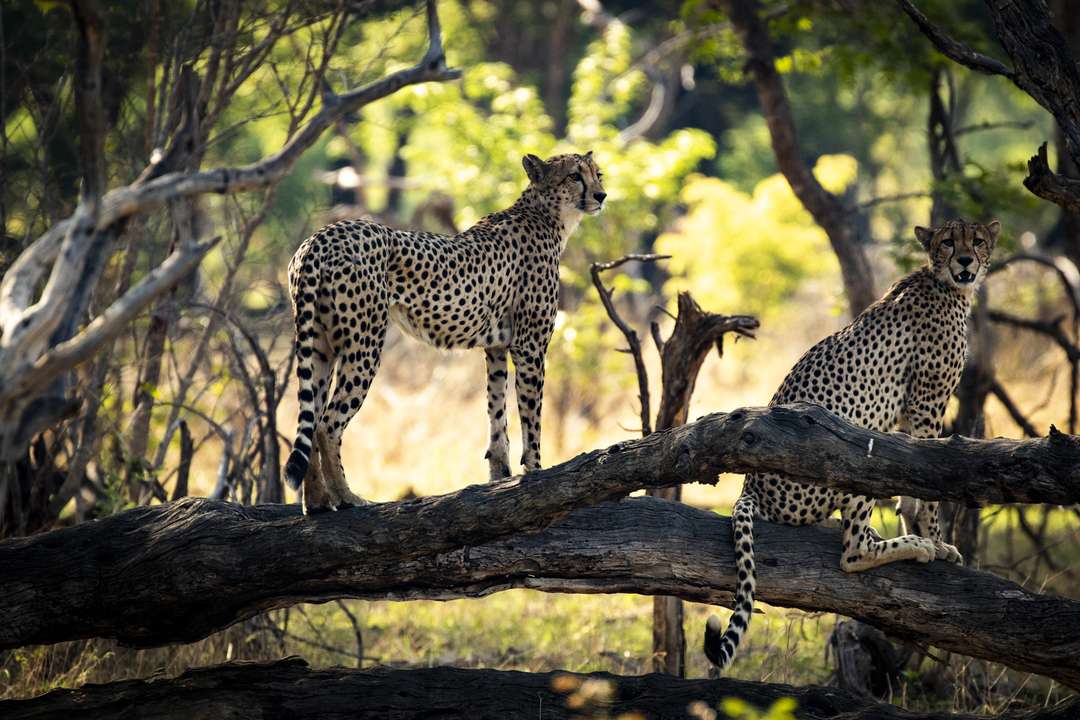 The cheetah has a long, muscular tail that is flat in shape. The tail functions like a rudder on a boat, and the animal uses it to help control its steering, and keep its balance at high speed.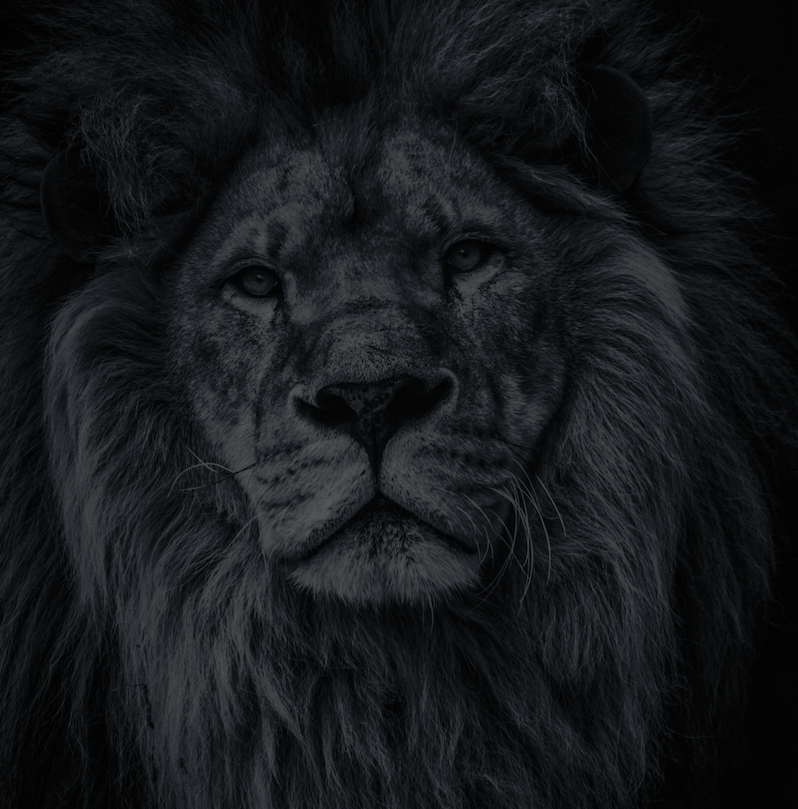 Let's plan your next journey
Ready?
When we say we're there every step of the way, we mean it, literally. From planning the perfect circuit, to private inter-camp transfers on Wilderness Air, and easing you through Customs. We're with you on the ground, at your side, 24-7, from start to finish. Ready to take the road less travelled? Contact our Travel Designers to plan an unforgettable journey.