Leopards are found on many different continents, with African leopards one of seven sub-species, including Javan and Persian leopard, that have adapted to their specific ecosystems. With its golden rosette coat (which is not just a recurring fashion trend) this magnificent creature is perfectly camouflaged in its favourite vantage point, high up in trees.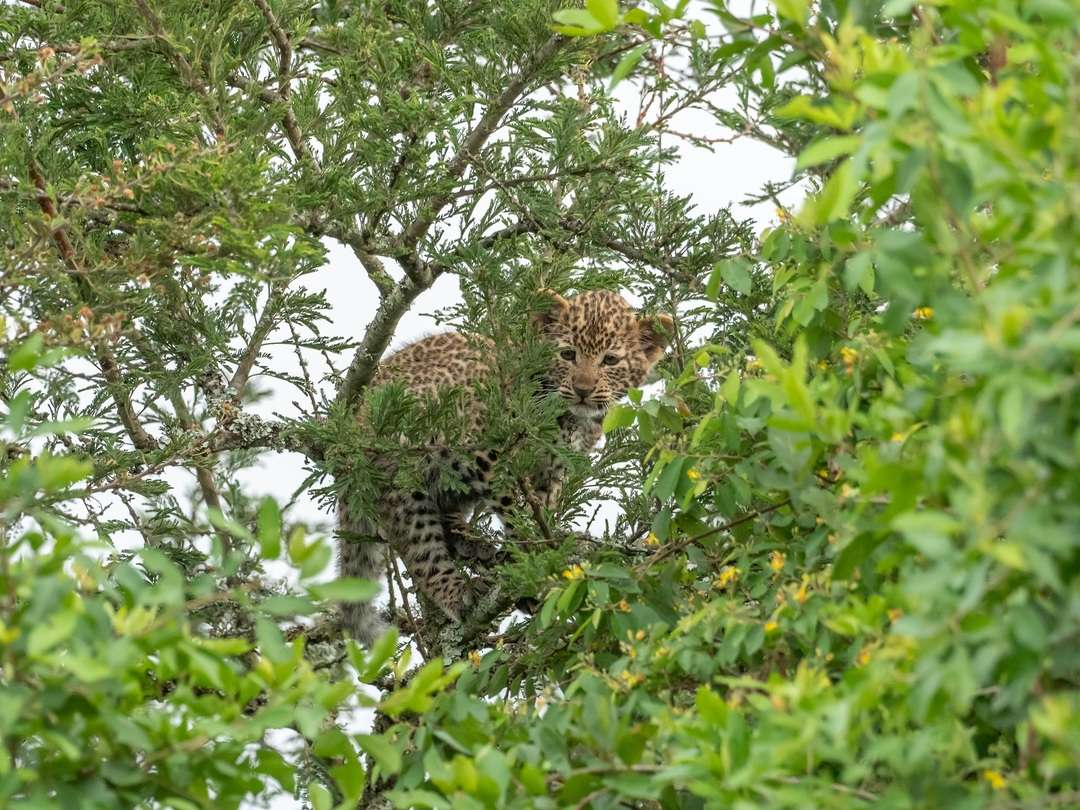 The leopard is more revered than the lion by many African people. The leopard is the ultimate symbol of power, because of its courage and tenacity in attack. Across the continent, the leopard signifies agility, nobility, ferocity, aggression, and courage, and some consider it to be the "Great Watcher". It is believed they are animal guides for the spirit of the dead, helping them find their resting place. The leopard is also considered as a totem animal and healers believe it has special powers.
"The only truly predictable aspect of a leopard's behaviour is its unpredictability. "
A keen eye is needed to spot these elusive, solitary felines, who often protect themselves, and as importantly, their kills in trees out of reach of scavengers and other animals. So while you are on game drives be sure to always look up.
Some of our favourite Wilderness camps where you can observe this captivating animal are …
The perfect itinerary for leopard spotting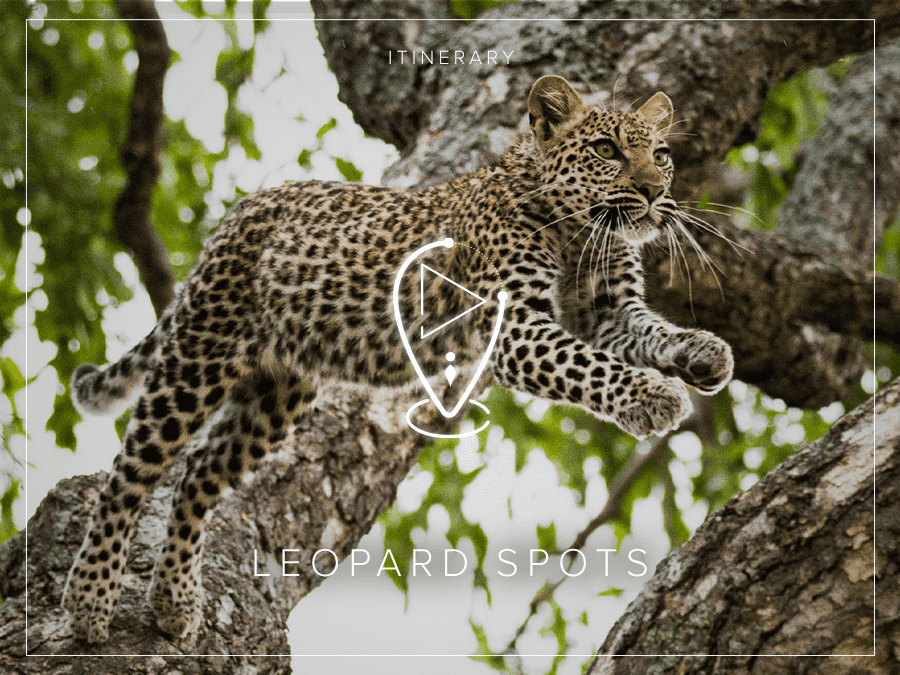 Little Makalolo lies in the heart of one of the best game viewing areas in Hwange National Park. Overlooking a vibrant waterhole, it offers privacy for guests who enjoy small camps and a sense of remoteness. The camp's six traditional-style tents – including a family unit – are spacious and en-suite, with indoor and outdoor showers. Solar power is used for tent lights and to heat water, ensuring a lighter environmental footprint.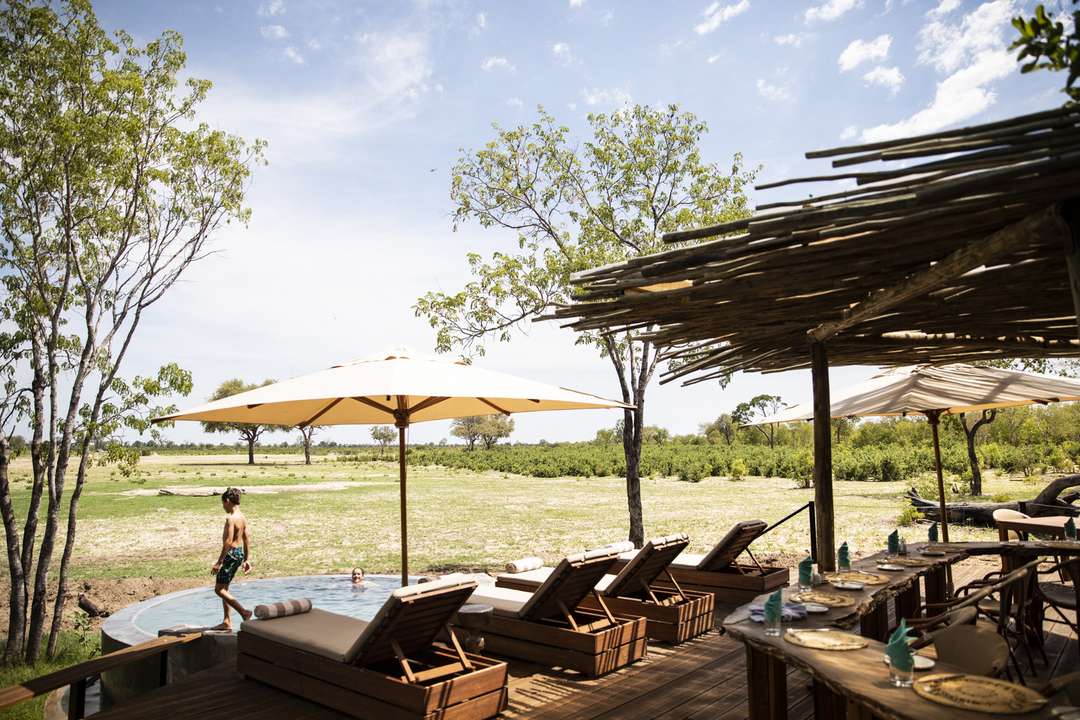 Linking the tents to the main area are teak walkways. Here a false mopane tree in the centre of the camp shades a separate dining and living area with an open fire deck for those convivial evening fireside tales under the stars. A raised pool deck, which also shelters the bar and breakfast area, offers evocative views of the much-frequented waterhole in front of camp.
Most references to leopards describe them as nocturnal, and while it is undoubtedly true that they are often active at night, it is not uncommon to encounter a leopard moving or even hunting during the day, even in extreme temperatures. They are silent, efficient ambush predators and know exactly how to use their camouflage to best effect, often grabbing their prey before it registers what is happening. Their sheer strength allows them to catch and kill prey larger than themselves and they often stash these heavy carcasses in trees to avoid the attentions of other predators.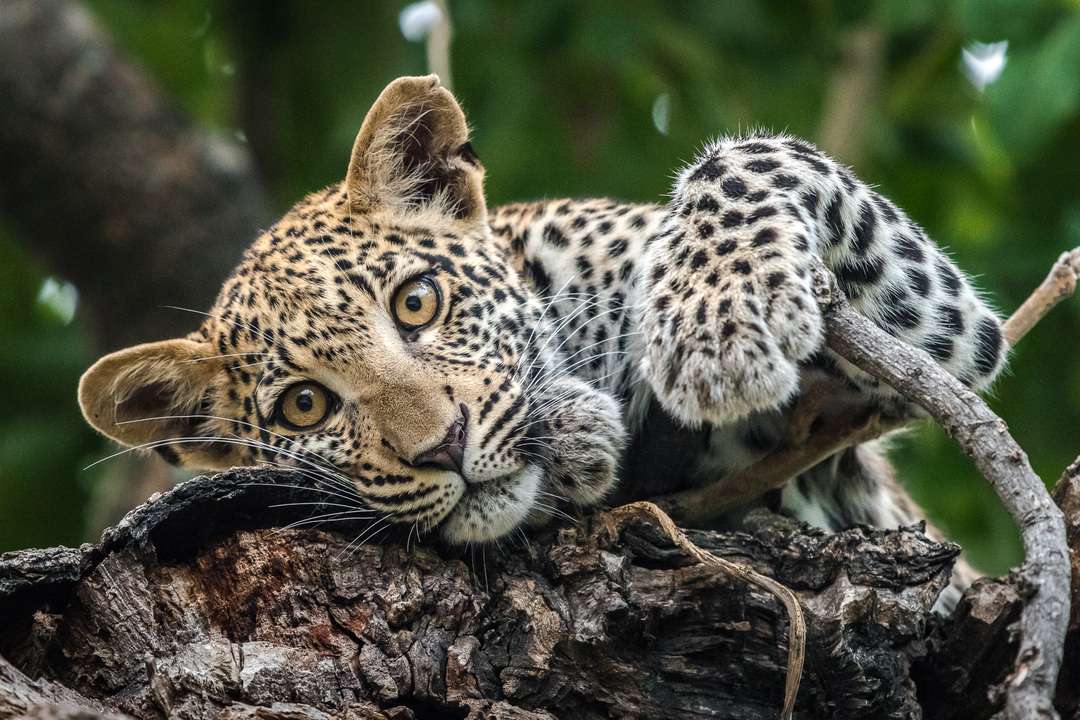 Situated in a large private concession in the heart of the Zambezi Valley's Mana Pools National Park, Ruckomechi looks out from the banks of the mighty Zambezi River. It is a remote, beautiful place with spectacular views of the broad flowing river, the adjacent woodland and the mountains of the Rift Valley escarpment.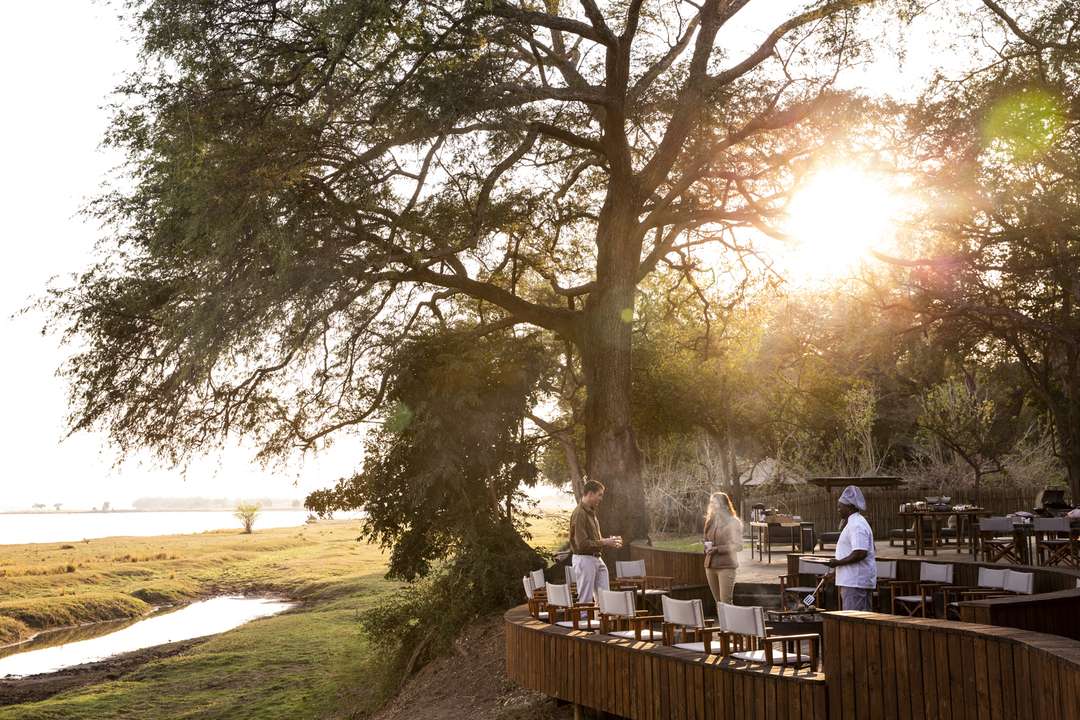 Ten spacious and beautifully decorated en-suite tents, including two family rooms, lie beneath the ana trees, best-beloved of local elephant for their nutritious seeds. The camp's central living space includes an inviting firepit for pleasant evenings beneath the African night skies. Other unique features include a pool which overlooks a broad sweep of river, an outdoor "bath with a view" in a secluded, scenic spot, and a romantic Star Bed by a busy waterhole.
In Africa, a "black panther" is actually a melanistic leopard. And while these black cats may look spotless, if you look closely at a black panther in clear light, the leopard's rosette patterns can be seen. According to researchers, the genetic mutation that causes the dark colouring may be a beneficial evolutionary trait that improves a leopard's ability to stay concealed during nocturnal hunts.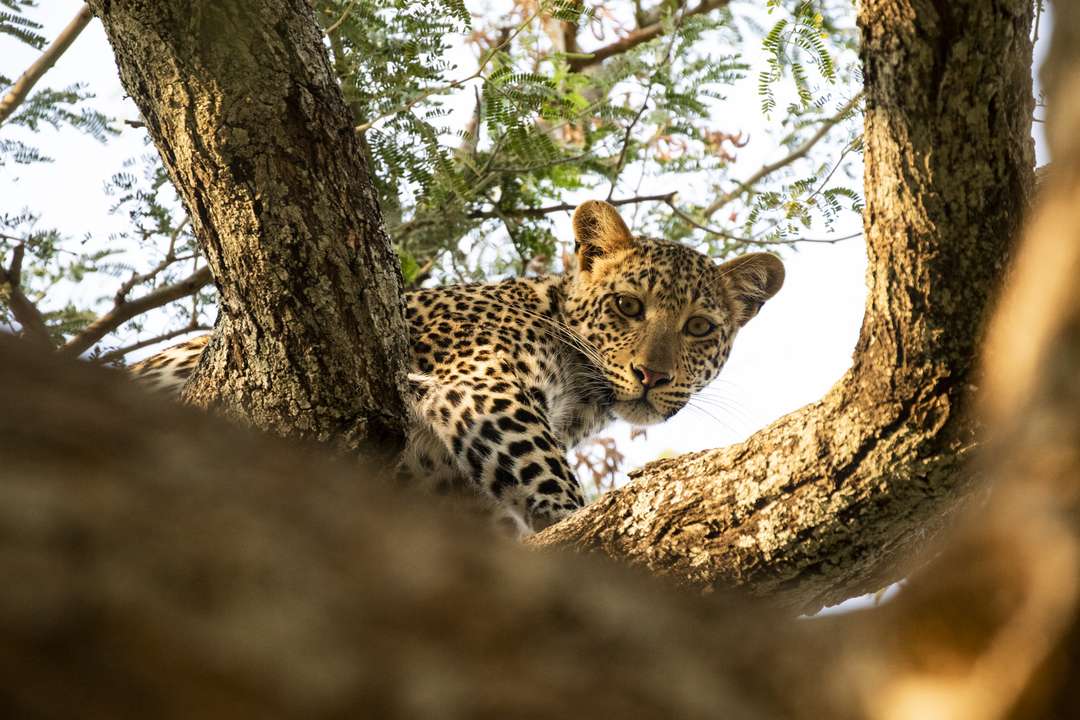 Tubu Tree
Tubu Tree, as its name indicates, is built into the trees, with elevated wooden walkways connecting eight traditional-style tents on raised platforms, with picturesque views over the surrounding floodplains from a private deck. Each has an en-suite bathroom and an outdoor shower, while the family unit consists of two adjoining tents with separate bathrooms and a shared lounge. The main dining and lounge areas and pool are raised to maximise the vista across the floodplains, and an open bar area is shaded by a large marula tree.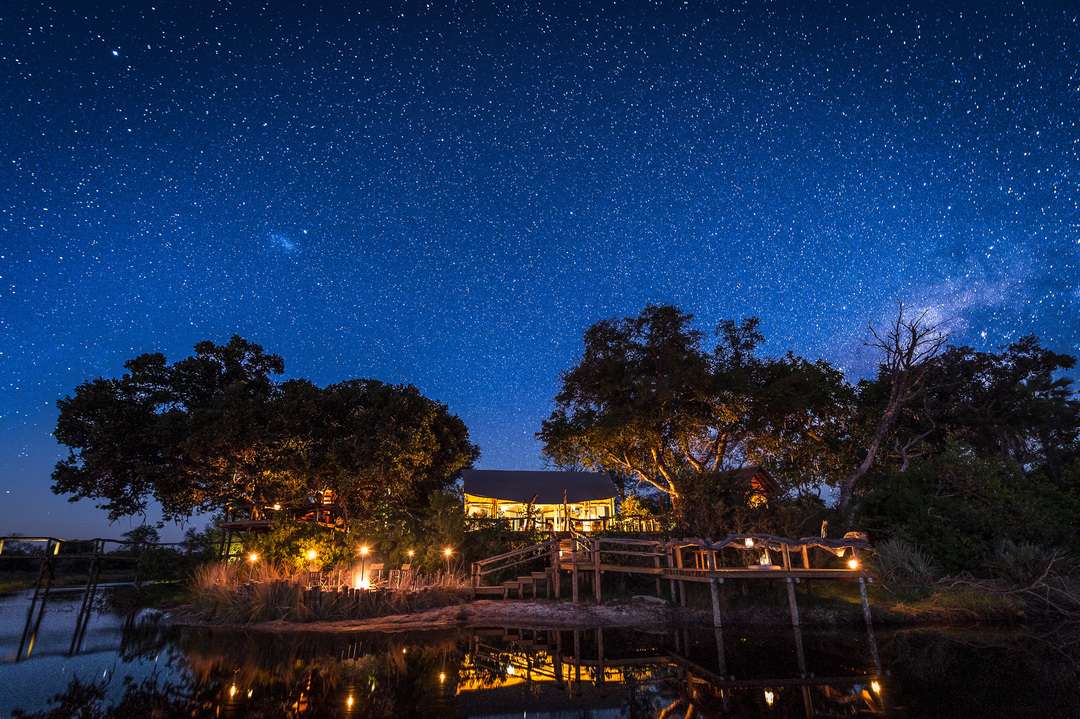 A Leopard's Safe Haven
"Female leopards protect their young cubs by hiding them in lairs. Lairs can be found in a variety of places, including outcrops of granite boulders, old aardvark holes made in the side of termite mounds, or dense thickets at the bottom of deep gullies. One morning, after we had lost track of the Tubu Camp Female for a couple of days, I was out on a game drive with my guide, the amazing Kambango Sinimbo. Kambango found her tracks around camp, but we had not been able to identify the location of her new den. While out tracking we received a radio call from the camp manager alerting us to the fact that a staff member had found a leopard cub in the camp bathroom/loo with a view". ~ Suzi Eszterhas, wildlife photographer and "Africa in Focus" photo competition judge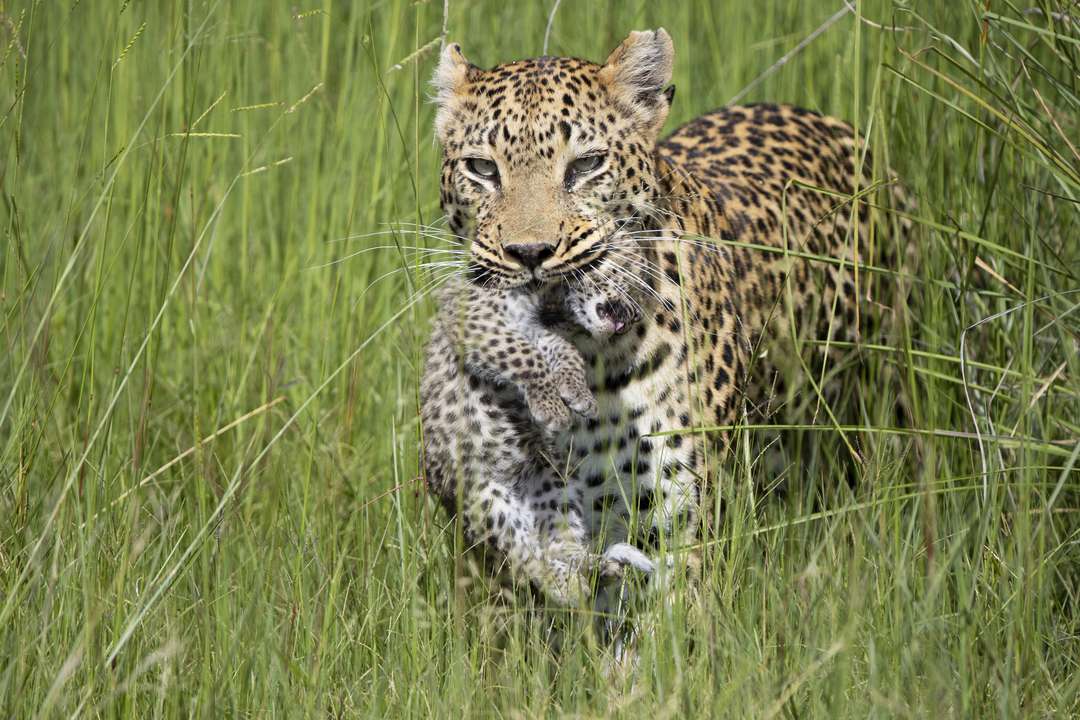 Abu is set in a pristine riverine forest and blends in seamlessly with the magnificent surrounding hardwood trees. Looking out over a large lagoon, an imaginative use of canvas has created a unique and luxurious style of tent. Each of the six en-suite tents has its own distinctive furnishings and fittings, imparting an air of opulence in the bush, and featuring an indoor and outdoor shower, an outdoor copper bath and a plunge pool sunk into the elevated teak deck. The multi-decked lounge and dining area and well-stocked library and study, and pool will keep you entertained, informed and energised while at Abu.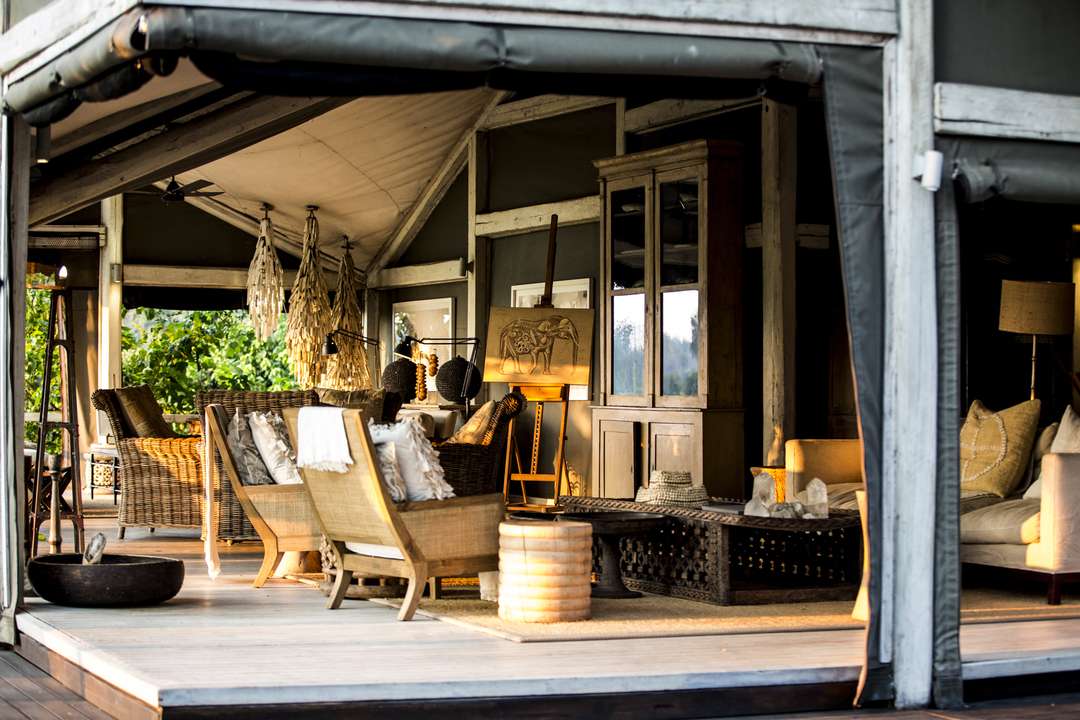 Leopards use their voice to express different emotions and states of mind. For example, purrs usually signify contentment while a growl means the leopard is feeling angry or aggressive. Young leopards have been known to call "urr-urr" for their mothers. If all of these examples sound familiar, well, you're right—it turns out leopards communicate just like your house cat!
Long known as "The Place of Plenty," Mombo boasts enormous concentrations of plains game and predators and is considered to be one of the best areas for game viewing in Africa.
The eight spacious suites afford sweeping views over a floodplain teeming with wildlife. The sitting room, separate bedroom and bathroom, indoor and outdoor showers and bathtub with copper and brass fittings all contribute to Wilderness ideal of responsible luxury.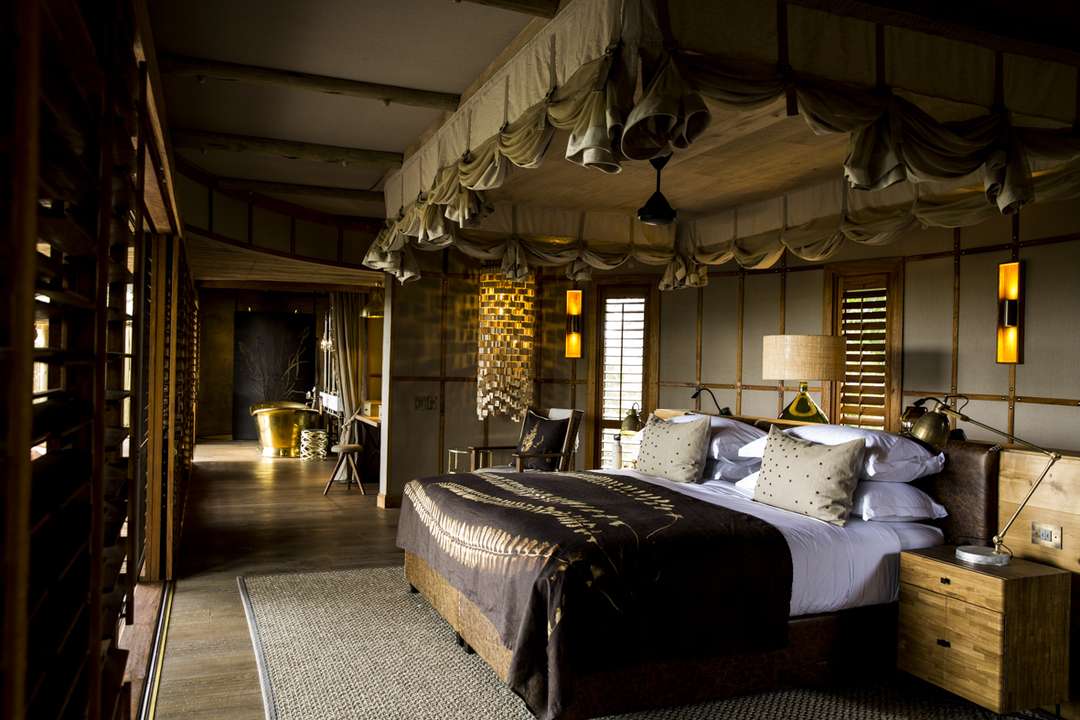 Lockdown leopard Tladi
It all began about one-and-a-half years ago when this young male leopard Tladi (meaning "lightning" in Setswana) introduced himself to the Mombo community, wowing guests along with his superstar mother, Phefo. Phefo is a daughter of Maru, one of two first-generation cubs (Pula was her twin) born to the original Mombo superstar, Legadima. Her legacy now lives on in this young male. He has been seen in and around camp since – a delight for our team who have been witness to his movements! As with all young leopards, Tladi has since been kicked out by his mother to fend for himself, and has been on his own for roughly several months.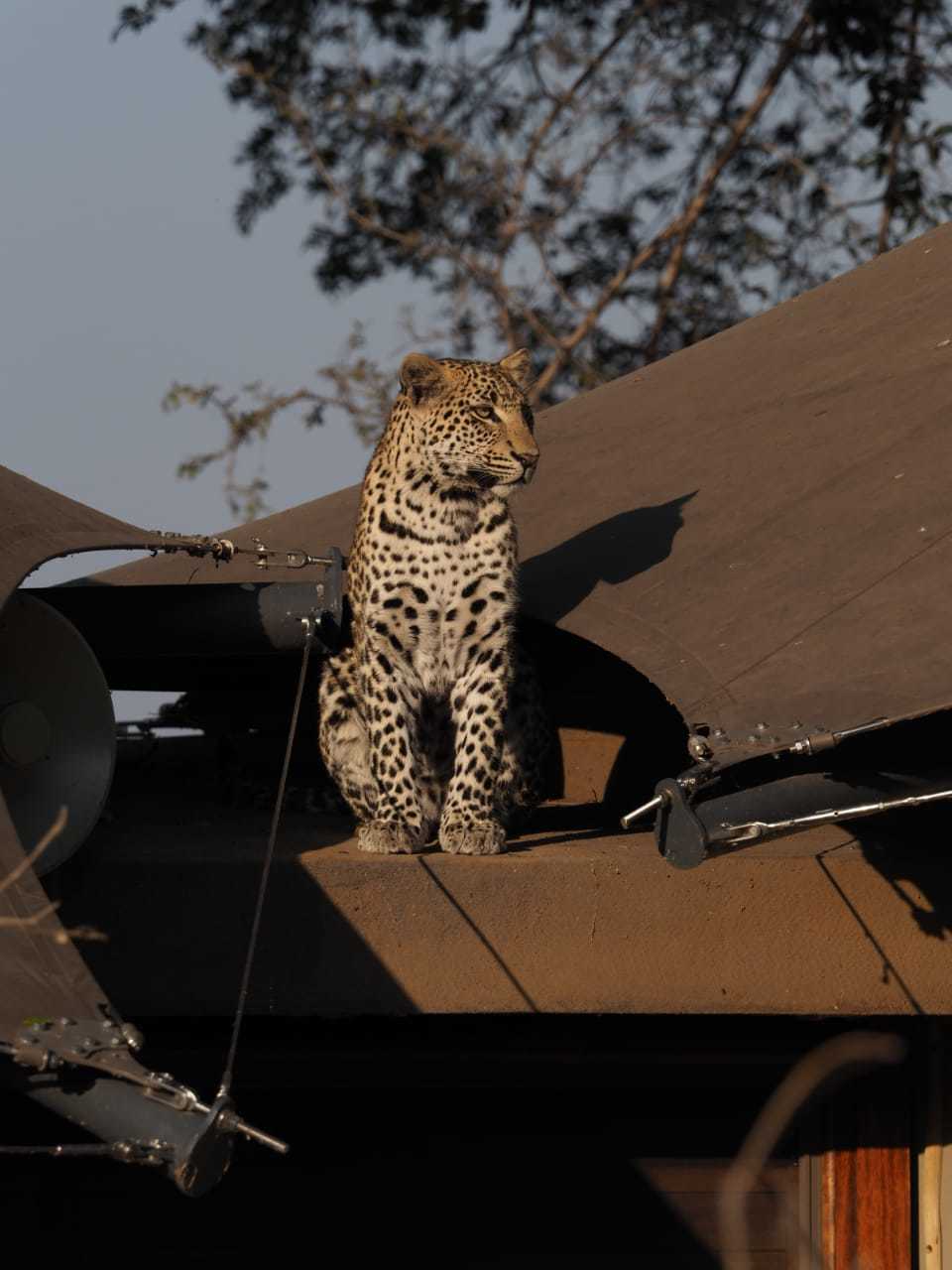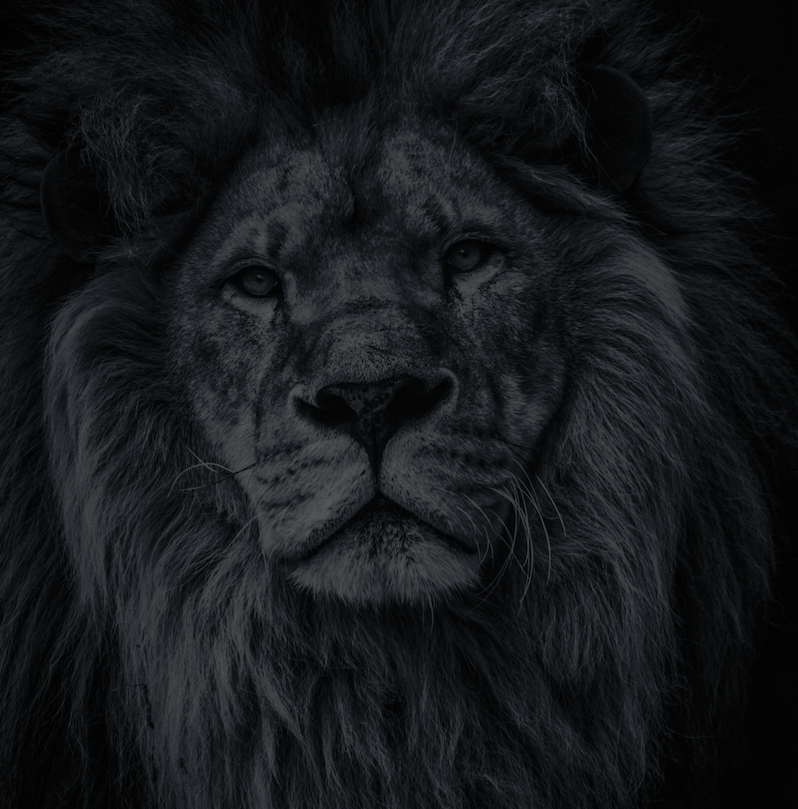 Let's plan your next journey
Ready?
When we say we're there every step of the way, we mean it, literally. From planning the perfect circuit, to private inter-camp transfers on Wilderness Air, and easing you through Customs. We're with you on the ground, at your side, 24-7, from start to finish. Ready to take the road less travelled? Contact our Travel Designers to plan an unforgettable journey.