Wellness is a word that has cropped up more and more often since the turn of the century. Initially the term placed a lot of emphasis on fitness and nutrition, and of late concepts that have been around for many centuries, such as mindfulness, meditation, yoga, have become fashionable once again, with science even coming to the party. Today, in the face of the global pandemic, this word 'wellness' is now inescapable, with the human race so preoccupied with our physical wellbeing. And with the understandable rise in emotions, our mental wellbeing.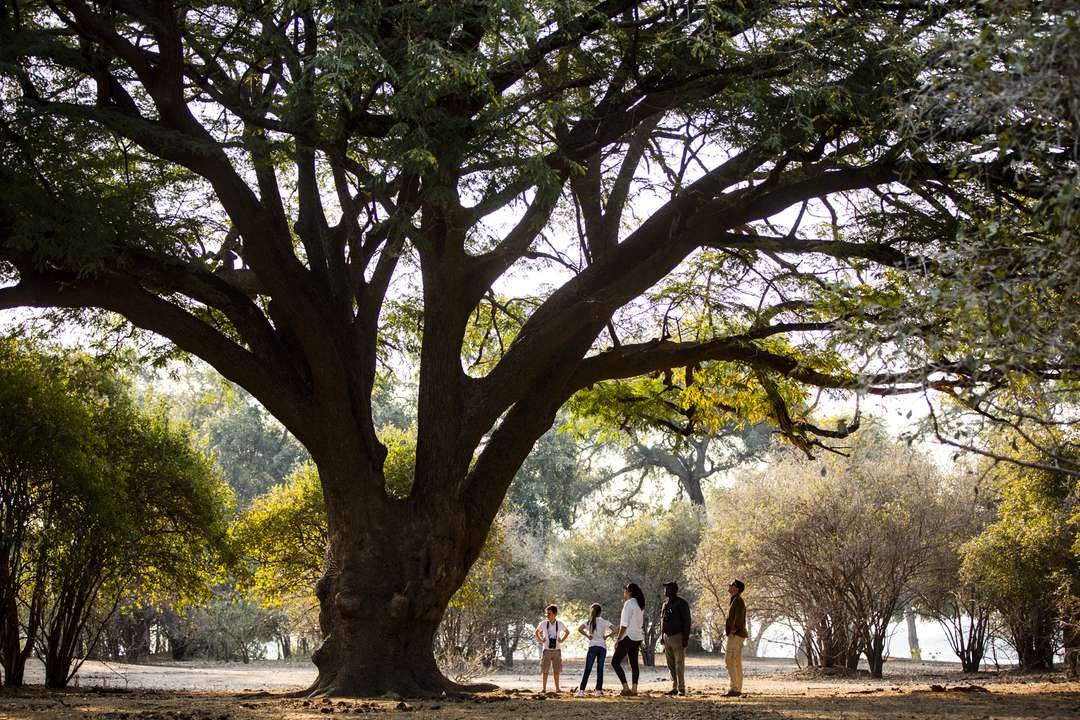 Some of the more fascinating scientific research in the conceptual space is substantiating the health benefits of nature on the individual's psychological wellbeing – and even that of the physical wellbeing. And so, while Wilderness Safaris can offer you a full spectrum of "wellness" offerings, we believe that the greatest of our offerings is a complete immersion into one of the finest wildernesses on the planet, far from the madding crowd, mounting pollution and modern technology. Our areas are simply Africa as it was, and as it is meant to be: endless horizons of wide-open space inhabited by its rightful fauna and flora.
Adding to this experience, as part of your safari we also include the other elements. Here is a round-up of what we offer, beginning with our principle of disconnecting to reconnect…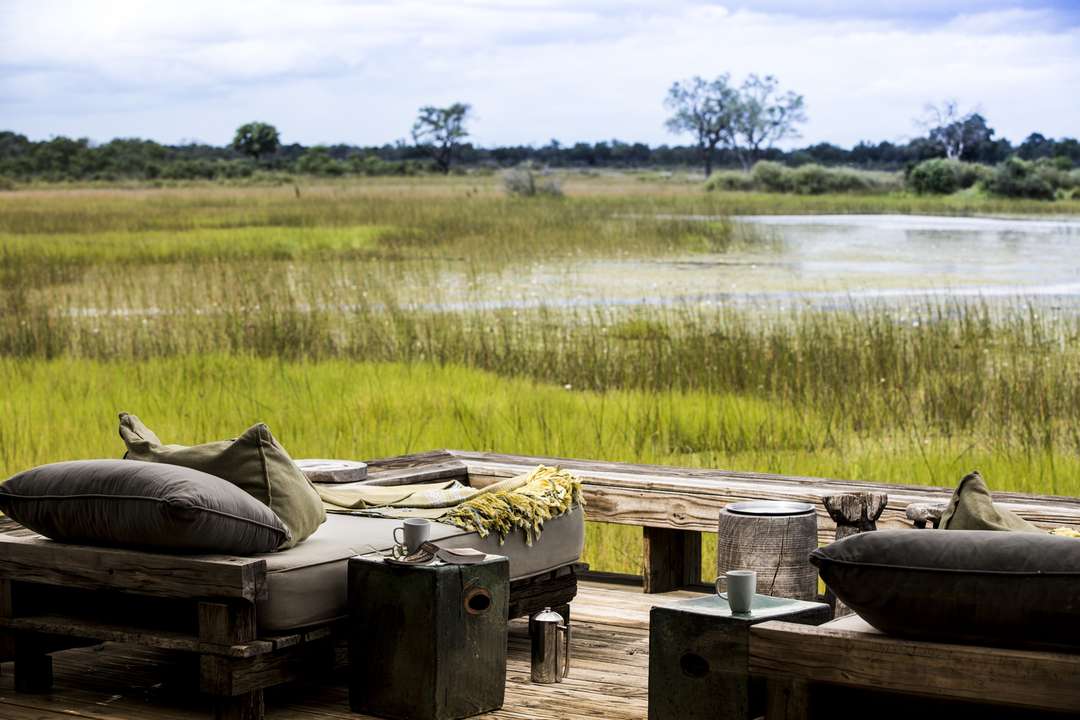 Disconnect to Reconnect
At Wilderness Safaris we realise that each guest should decide whether they need to stay connected to the "outside" world. To that end, all of our camps – with the exception of a handful that are simply too remote – have been Wi-Fi-enabled in certain areas. However we continue to encourage guests – after alerting their families of their safe arrival – to quite literally leave the beaten track and enjoy an authentic African experience where they can connect with nature and local people, as well as family and friends and indeed, the self.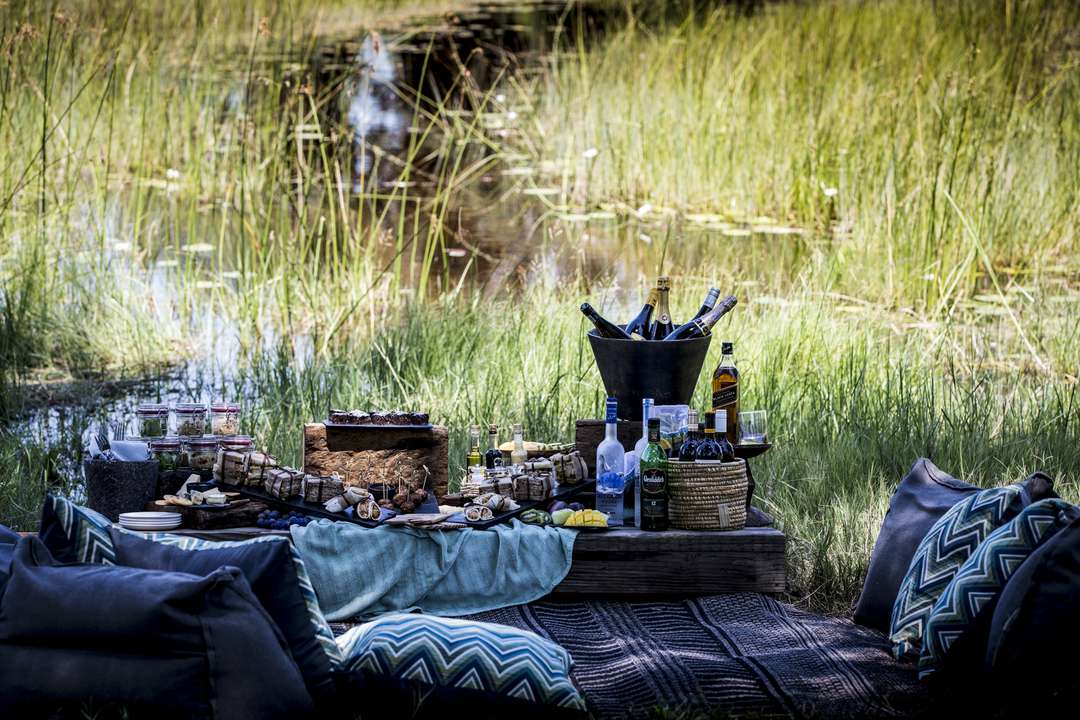 Stepping out into Nature
Nature walks are not only aerobically beneficial, but are also the ideal way of immersing your entire being in nature and quite simply enjoying a mindful experience. If you do go walking, expect an early rise, before the warmth of the African sun truly takes hold. Just be aware that walks are often seasonal and subject to a qualified walking guide being available.
By their very nature, walks in the African bush are often a thrilling affair. Just stick with your guide as he knows the bush intimately.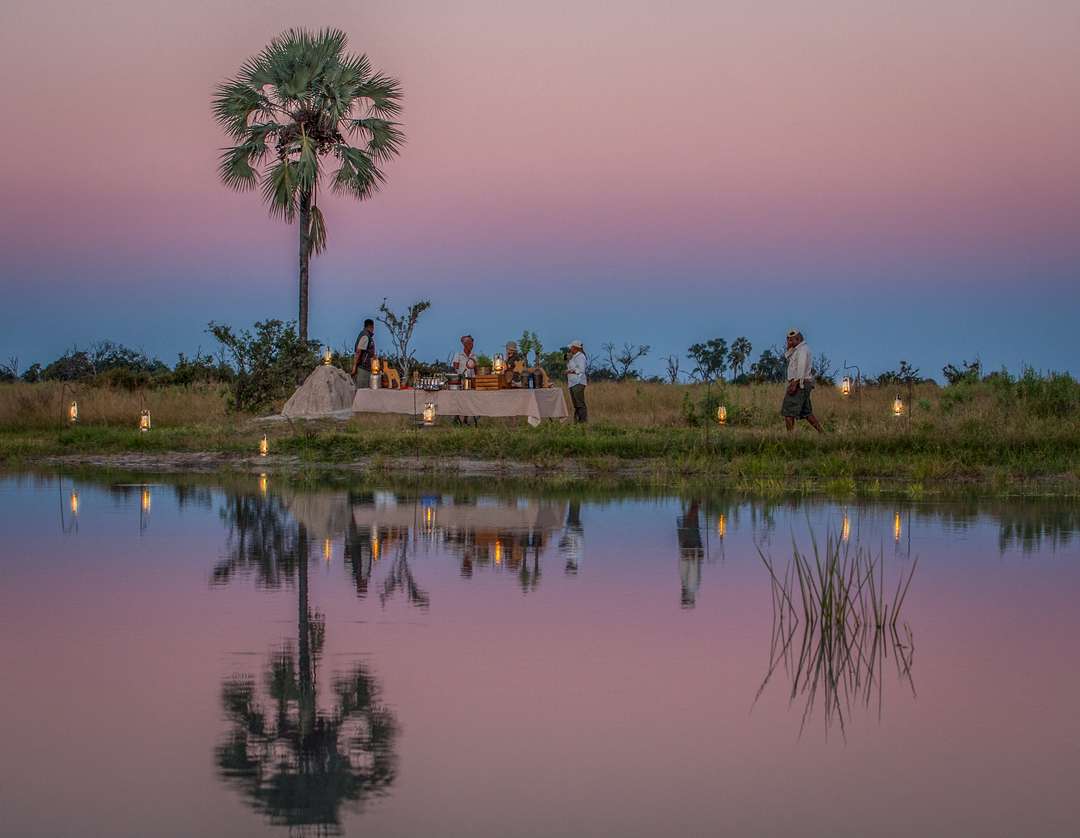 In Namibia, where walks are readily available year-round, be prepared to really get your blood flowing as you climb the dunes and rocky mountainous terrain.
In Botswana's Kalahari Plains Camp, you will be invited on a walk with the local Bushmen family, who will show you how they live, and thrive, off the Earth.
At Bisate, tracking gorillas can be a day-long workout, and in camp you can also enjoy exploring our hillside property as well as walking to the communities and interacting with the local villagers in the Bisate community.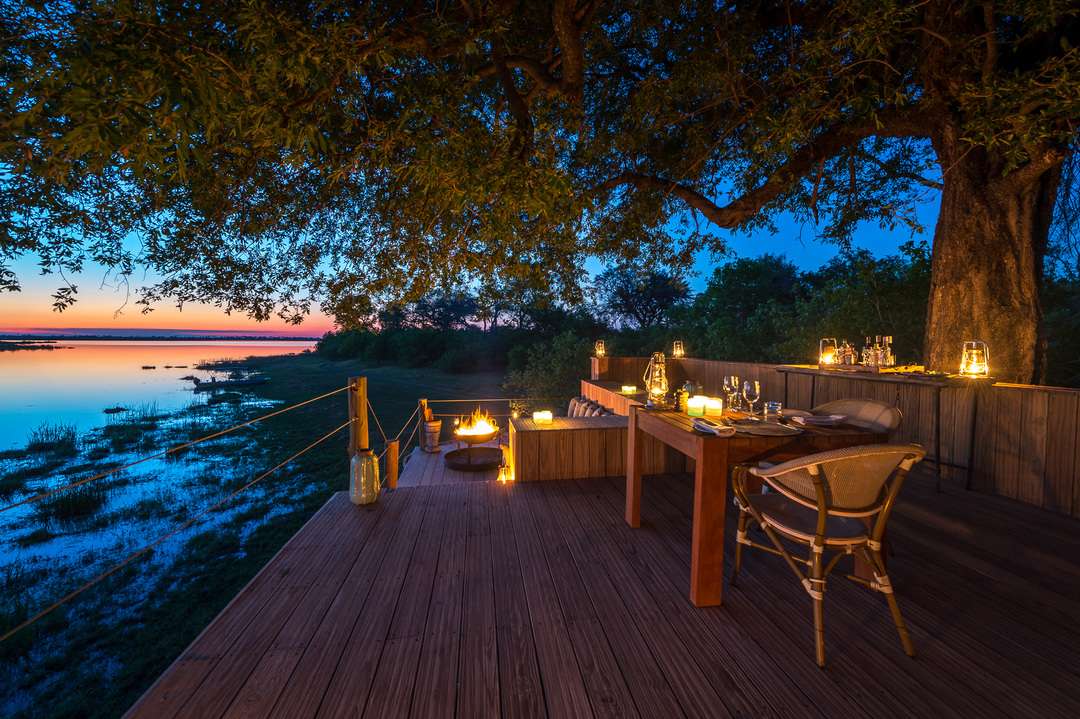 At Toka Leya, you can take a guided nature walk in close proximity to the camp and, as well as find out how we are restoring the area, you can learn about the medicinal properties of local plants and trees.
If you want to build up a sweat, some of our camps, such as Mombo and Vumbura Plains have long walkways which are conducive to fast-paced daytime walks (without a guide), where you can enjoy the trees and wildlife along the way.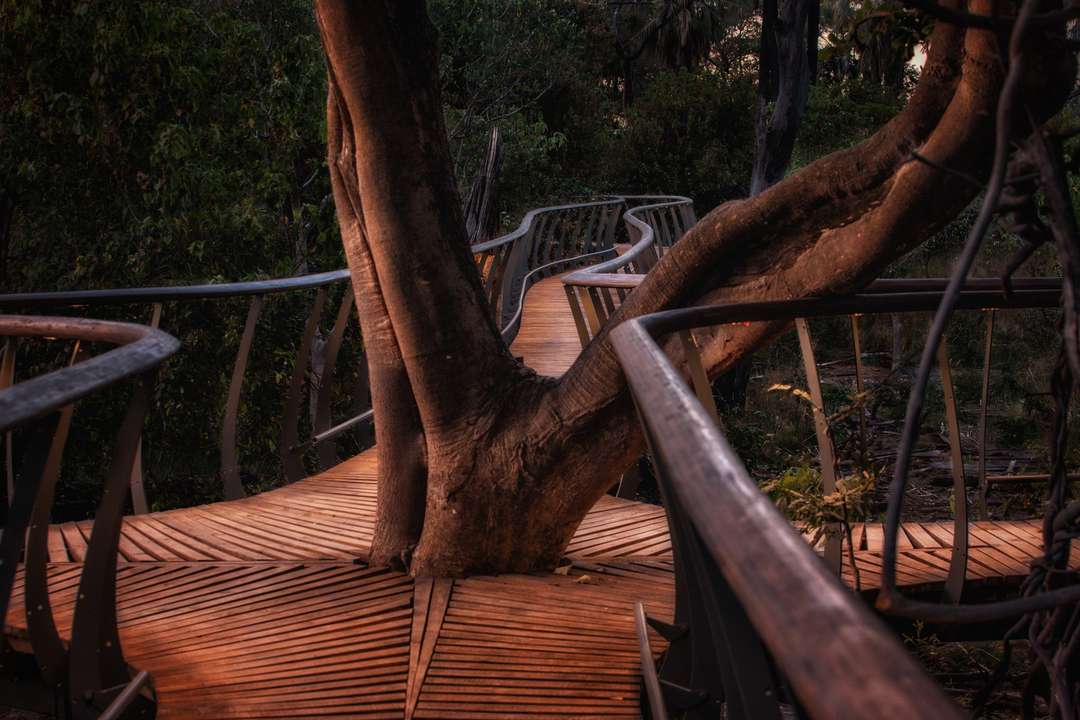 Bush Spas* and Gyms

(Please note, disclaimer below regarding health and safety protocols)
At each camp, you will find the experience differs, and as such the spa, massage and gym experiences also vary. In some camps you may find both a full spa and full gym, perhaps even a lap pool. At others we have in-room massage services and you can gym in the comfort of your room. Here is a rundown on what you'll find where…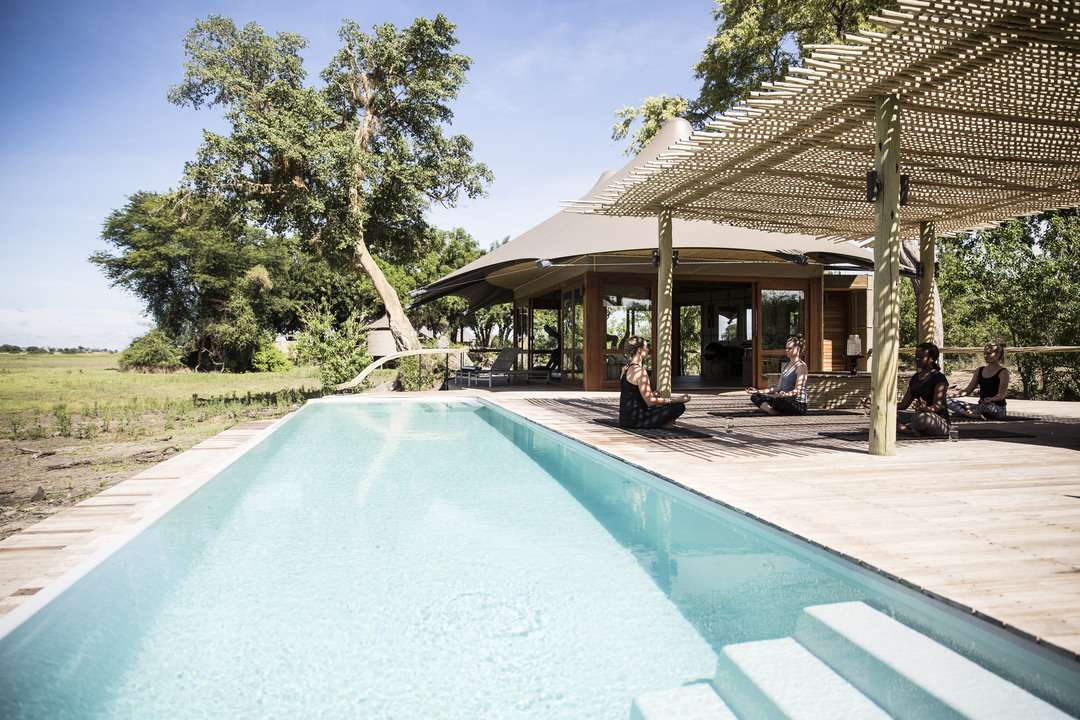 Full Spa and Gym Experience
In Botswana, we have five camps – Mombo, Little Mombo , Jao, DumaTau and Little DumaTau (currently being rebuilt and set to open later this year) – offering both a beautiful spa* setting with a full treatment menu and a dedicated area with where you can work out with a scenic view using our gym, Pilates and yoga equipment. In Zambia, Toka Leya also offers the full spectrum given its tenure as a favourite starting or end-point of a safari for many of our guests.
The winding wooden walkway between Mombo and Little Mombo brings you to our bush spa and gym where you are pampered by one of our two therapists with a massage or facial after an energetic swim in the lap pool, a cycle on a stationary bike or Pilates or yoga on the deck.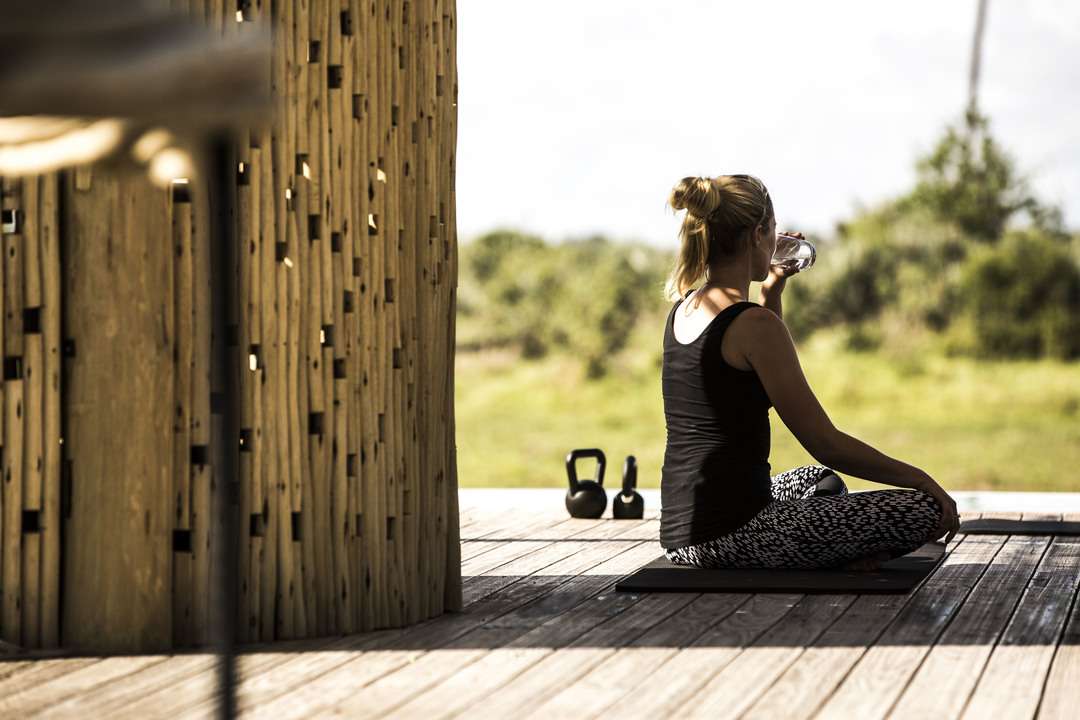 Jao's aptly named spa, Under The Leaves Safari Retreat, has up to three in-house spa therapists who offer treatments either in the reception areas (manicures and pedicures) or in one of two unique Lily Pad treatment rooms. The well-stocked gym will see to all the incredible dining you will experience while on safari here.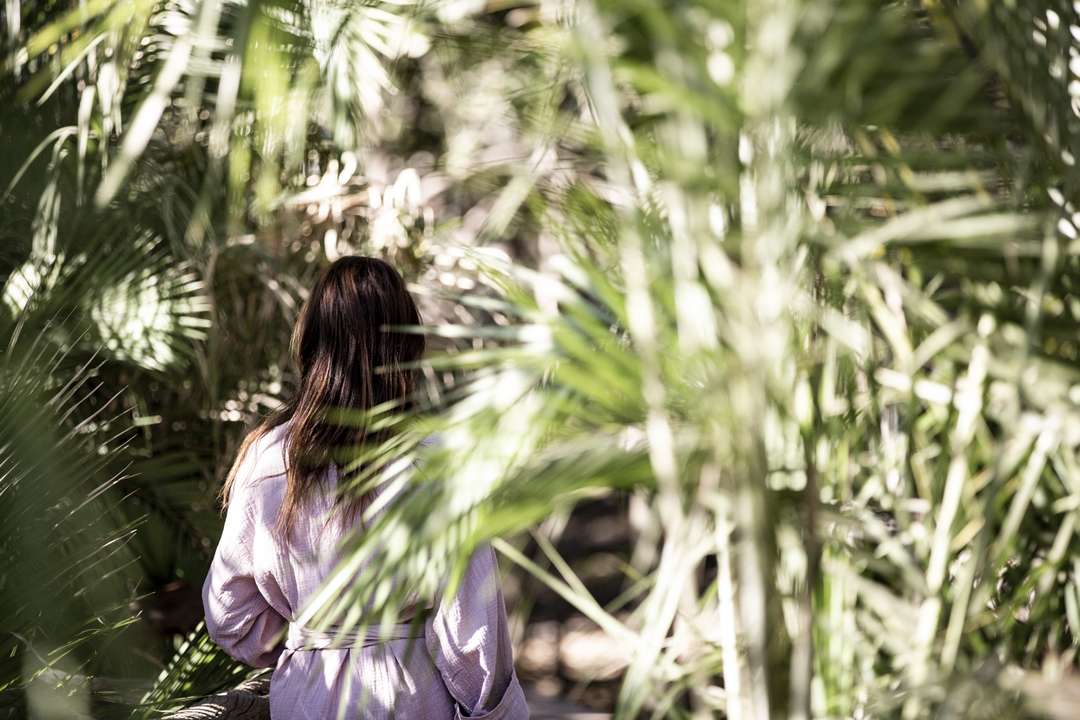 DumaTau and Little DumaTau's brand new gym and spa is privately nestled between both camps, and is a destination on its own, complete with a lap pool and sun loungers for peaceful contemplation of the surrounding wilderness.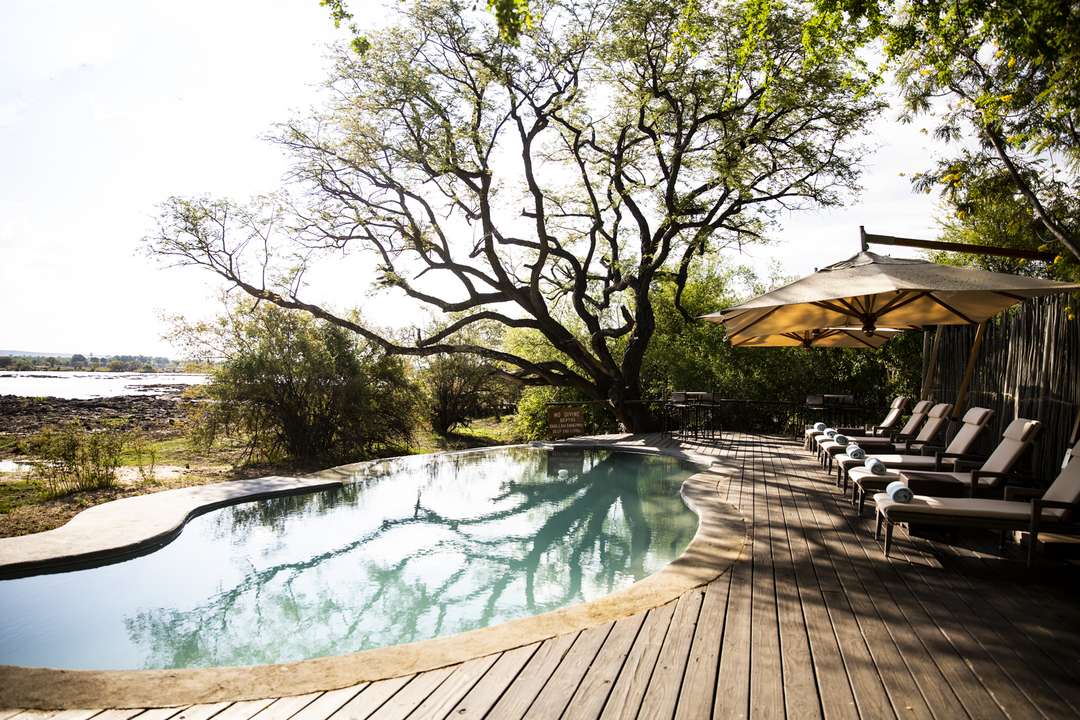 Toka Leya's evocative views of the Zambezi River, with its soothing hum, sets the scene for heart-pumping movement at the fully-equipped gym and deck, as well as the spa area where you can request many relaxing treatments.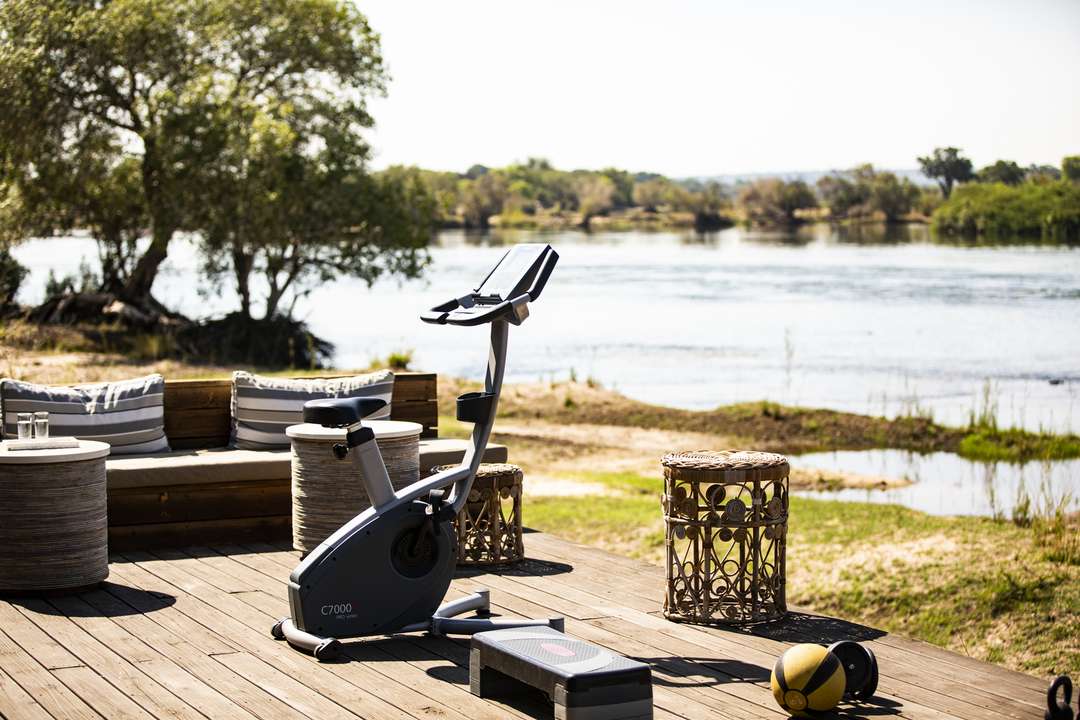 Just the Gym (and more…)
Abu's thoughtfully located gym overlooks the open plains where the passing animal parade may interrupt your best intentions.
However our guest tents at Abu are also your personal "wellness centres"; here you will find a gym-in-a-basket (see more below) – or you can opt for an in-room massage* from one of our skilled therapists. For quiet reflection, fill your deep bathtub with bubbles and quietly soak while watching the wilderness spectacle unfold.
At Chitabe, choose to either sweat-it-up in the gym or take respite from the midday heat in the lap pool with a view.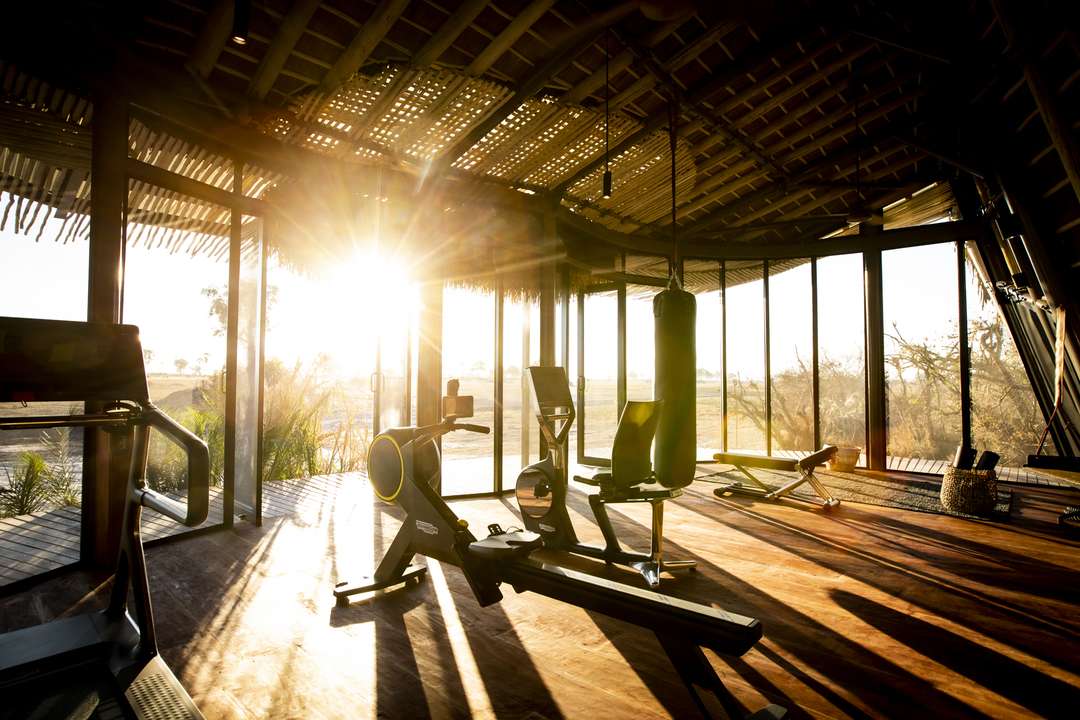 In-Room Massage Treatments*
At some of our camps, in-tent massage treatments are also available and hugely popular, so be sure to book your session when you arrive on safari.
In Botswana, Vumbura Plains, King's Pool and of course, Abu, have this offering. Our camps with Wellness Centres (Mombo, Little Mombo, DumaTau and Little DumaTau) can also bring the spa to your room for more privacy.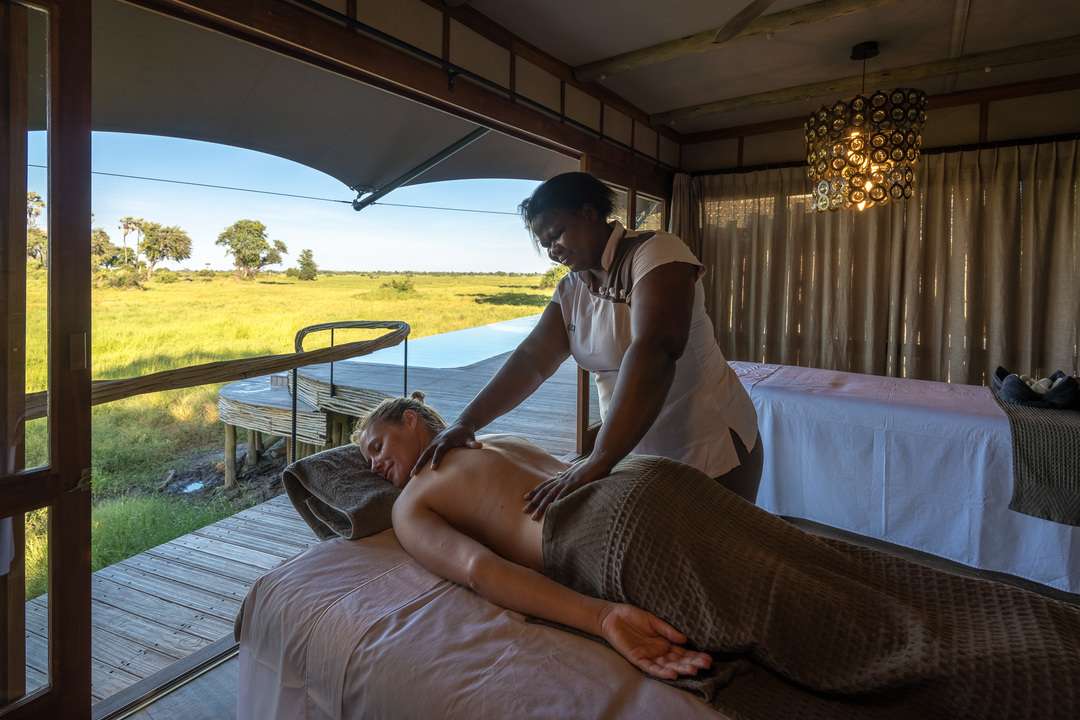 In Namibia, Little Kulala and Serra Cafema bring the magic of massages to you.
At Bisate, our Rwandan therapists will come to you for in-room massages. Additionally we will have massage treatments in our beautiful new Day Lounge, where we accommodate guests with early arrivals and late departures.
Our belief in the healing powers of nature extends to the products we use for our treatments. The more natural and local the better, and of course, the products must not be harmful to the environment.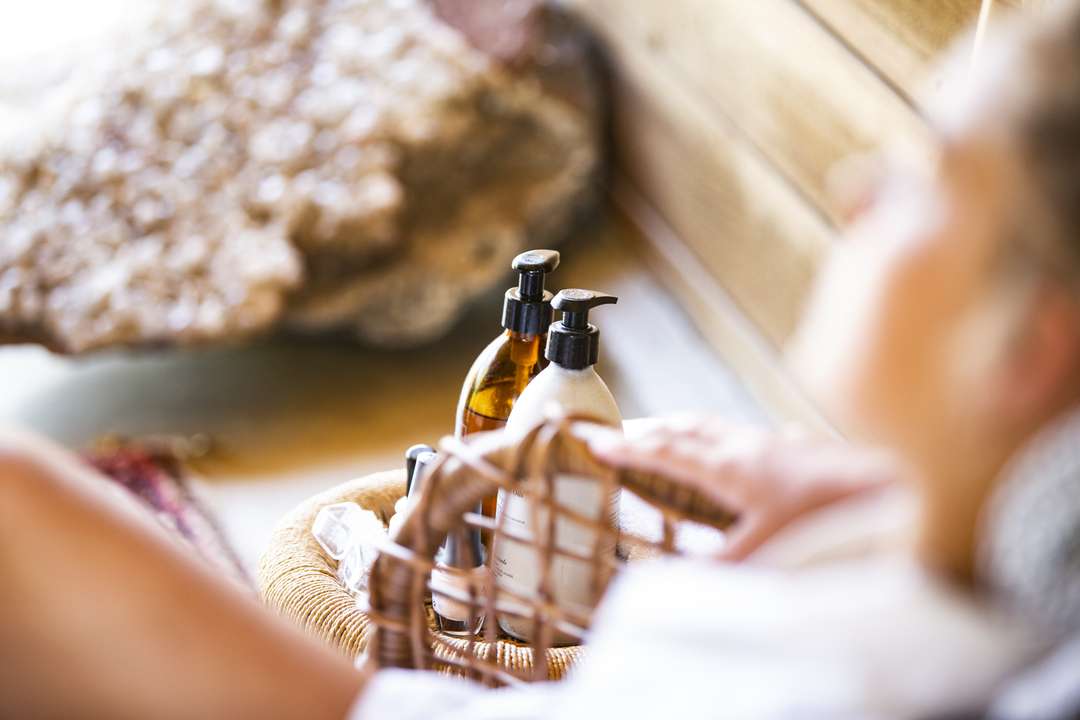 Gym-in-a-Basket
Yoga, Pilates or gym can be performed from all our rooms in Botswana as well as Rwanda. Generally our gym-in-a-basket consists of an exercise mat, weights and resistance bands.
Wholesome Nutrition
When it comes to our cuisine, our chefs create a combination of local and traditional flavours infused with influences of modern-day cooking. Our menus evolve with the seasons and according to the harvest. While our dining experiences often include sweet pleasures, we also tailor our menus to guests' dietary requirements, and can offer plant-based, vegan, gluten-free and vegetarian options.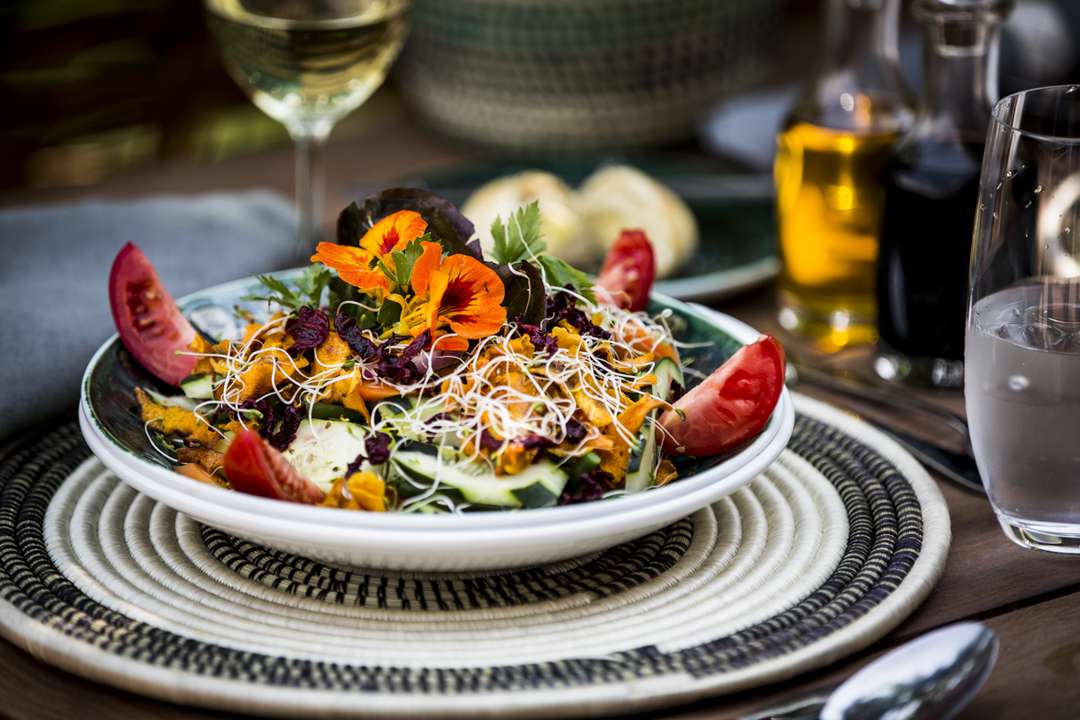 While most of our camps are located in very remote areas, many of which cannot sustain their own vegetable gardens, we always try and keep most of our produce locally sourced. Bisate's produce is mainly foraged from the lodge's vegetable garden, as well as from local farmers within a five kilometre radius – advocating not only for the health of the planet, but that of the local economy. Thus we boast a wholly indigenous farm-to-table experience that contributes to the success of the community, and keeps the environmental footprint light.
While physical wellbeing is one of our key focuses in many of our camps, we believe that our safaris offer a much deeper influence into wellness from an emotional, social and even spiritual form. Being surrounded by nothing but the wilderness and away from the constant demands of our daily lives allows for a deep introspection. This is why you often hear that our journeys change lives.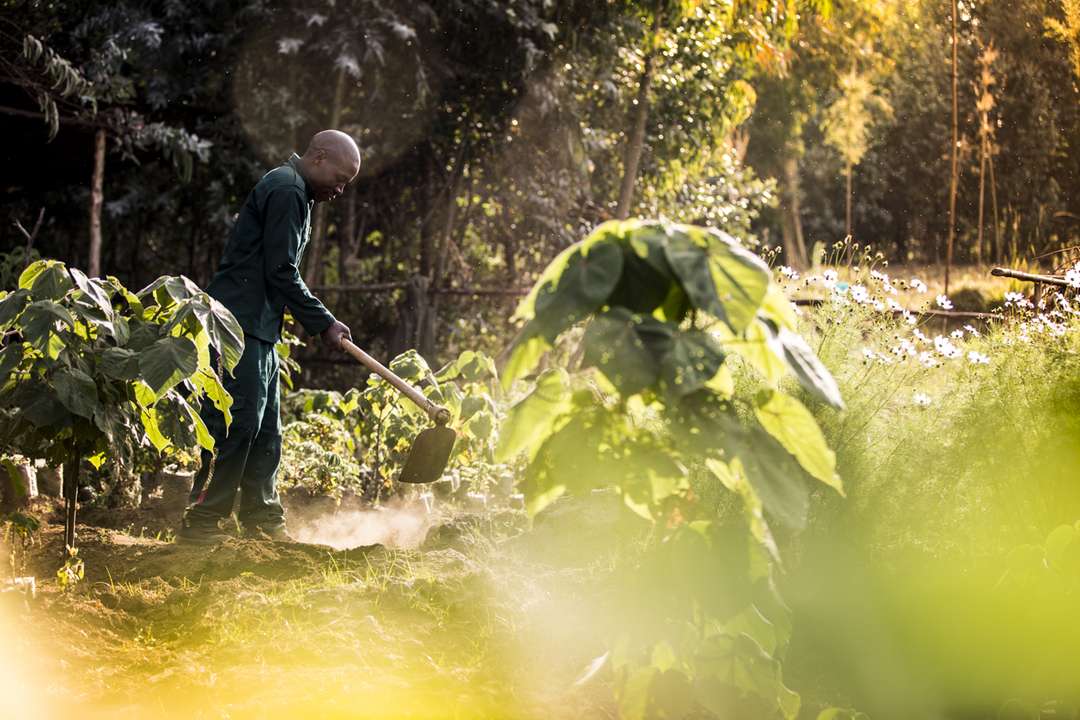 *As the safety of our guests and staff is of the utmost importance, please note that due to the COVID-19 situation, spa and massage treatments may be restricted. We continuously monitor the World Health Organisation for guidelines and adhere to all safety requirements by the respective governments of each country.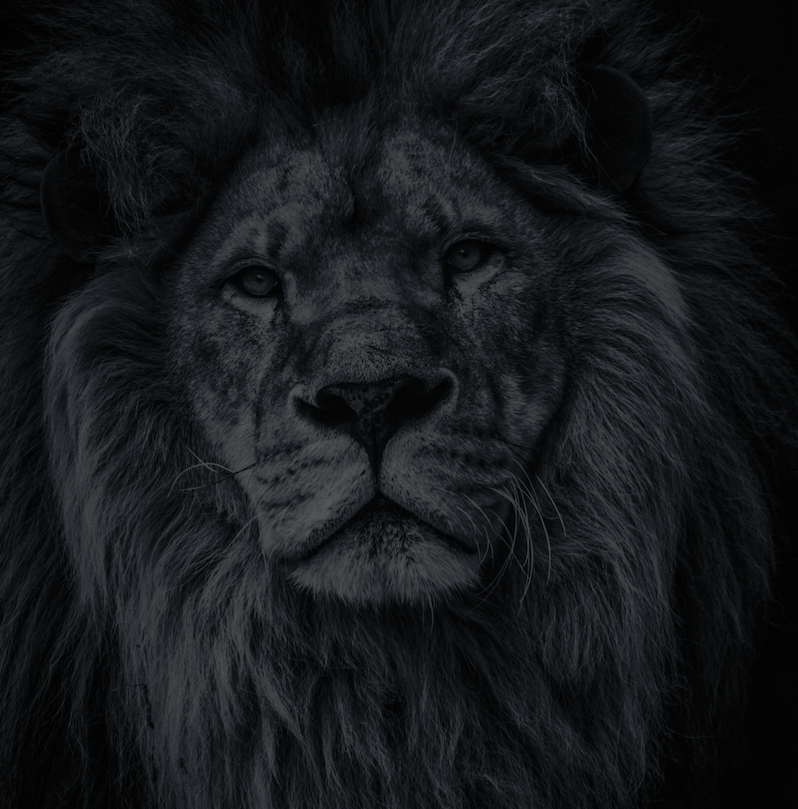 Let's plan your next journey
Ready?
When we say we're there every step of the way, we mean it, literally. From planning the perfect circuit, to private inter-camp transfers on Wilderness Air, and easing you through Customs. We're with you on the ground, at your side, 24-7, from start to finish. Ready to take the road less travelled? Contact our Travel Designers to plan an unforgettable journey.