Food is at the heart of your Wilderness journey, and we make sure that it's healthy, scrumptious, and sustainable. Served up in an infinite variety of settings in and outside of camp. For 39 years we've maintained a light footprint in the precious wildernesses we protect, and our foodprint is no heavier. Discover a few of the ways that we create impactful, and memorable, dining experiences at our camps: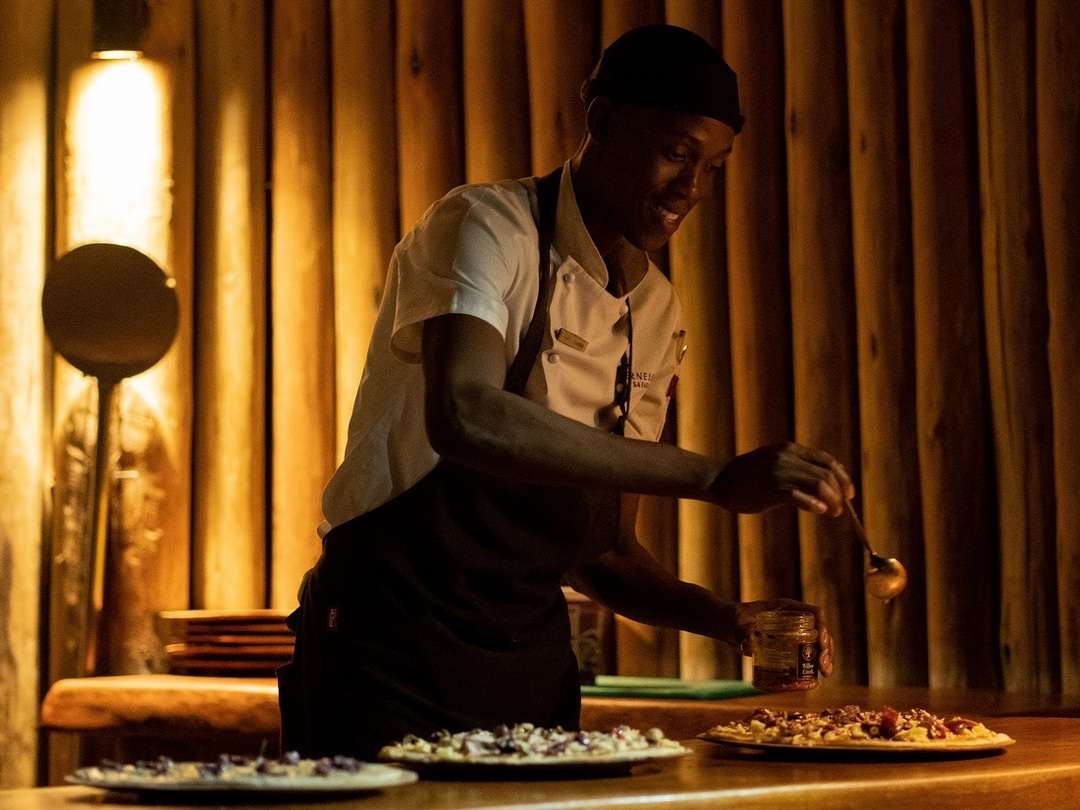 Newly appointed Executive Chef at Mombo, Tonderai (Tondi) Chipfupi, naturally prioritises food as part of guests' experience at Wilderness' flagship camp, 'The Place of Plenty'. His new Earth-to-table menu embraces the camp's sustainable food ethos: celebrating regional produce, reducing food waste, and collaborating with local farmers and artisans.
'Our guests' food experience is a journey in itself, and we want them to feel truly indulged as they discover local ingredients and learn about this spectacular wilderness area', Tondi says. 'We believe that the more food is locally grown, the more we can reduce our "foodprint", strengthen our ties with the community, and create a healthier, more harmonious environment for all of us'.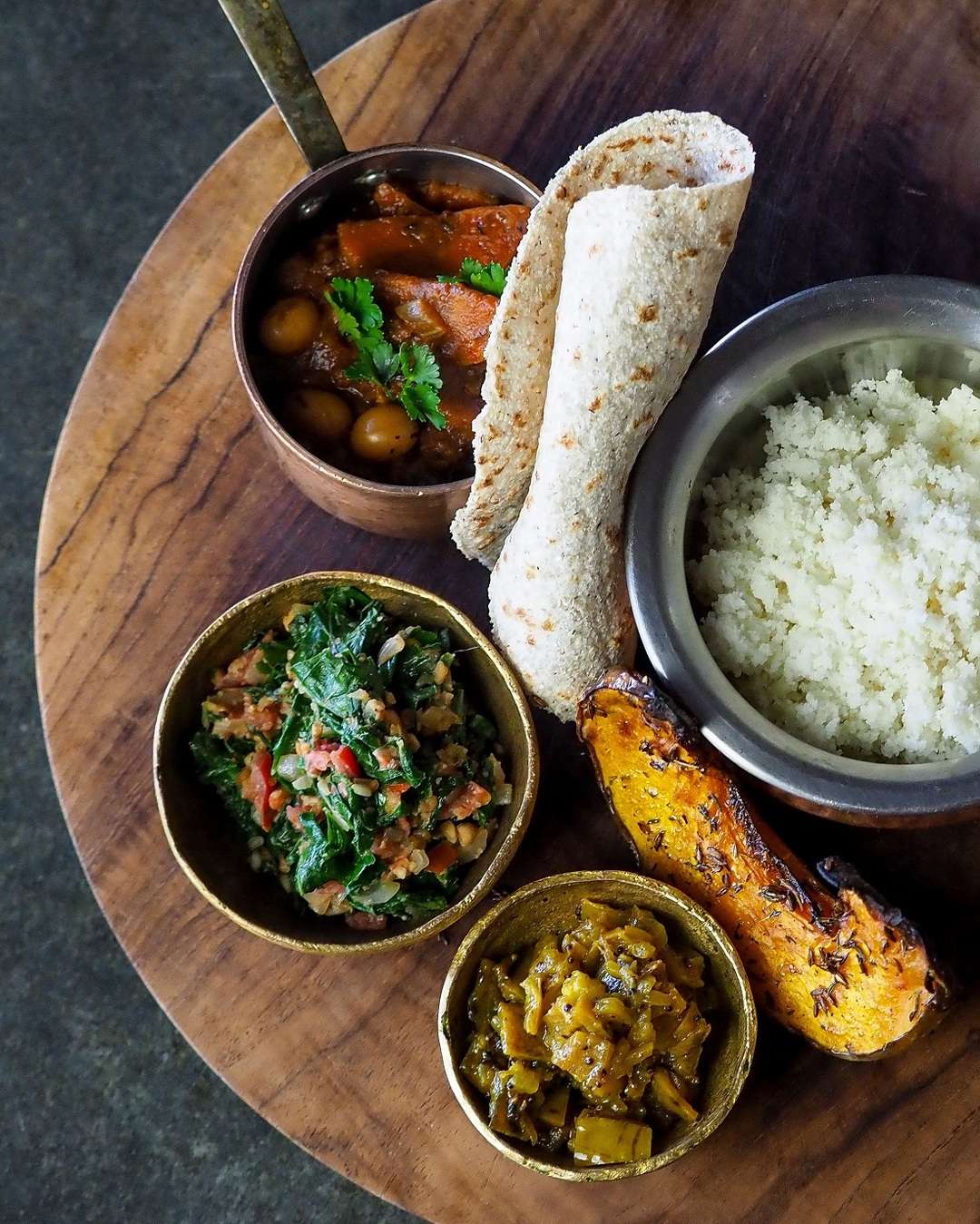 Supporting neighbouring communities, Mombo uses heirloom produce from the area – such as superfood powder from the fruit of the iconic baobab tree. The 100% organic powder is exceptionally nutrient-rich, providing a wide range of health benefits, and is used in the camp's Baobab 'Nice Cream' and a number of other dishes.
Mombo's F&B team craft countless memorable dining moments with signature dishes: a family supper by the fire and under the stars in the boma; a romantic dinner for two in the privacy of your villa; an artisanal pizza baked in an oven against one of the wildest backdrops in Africa.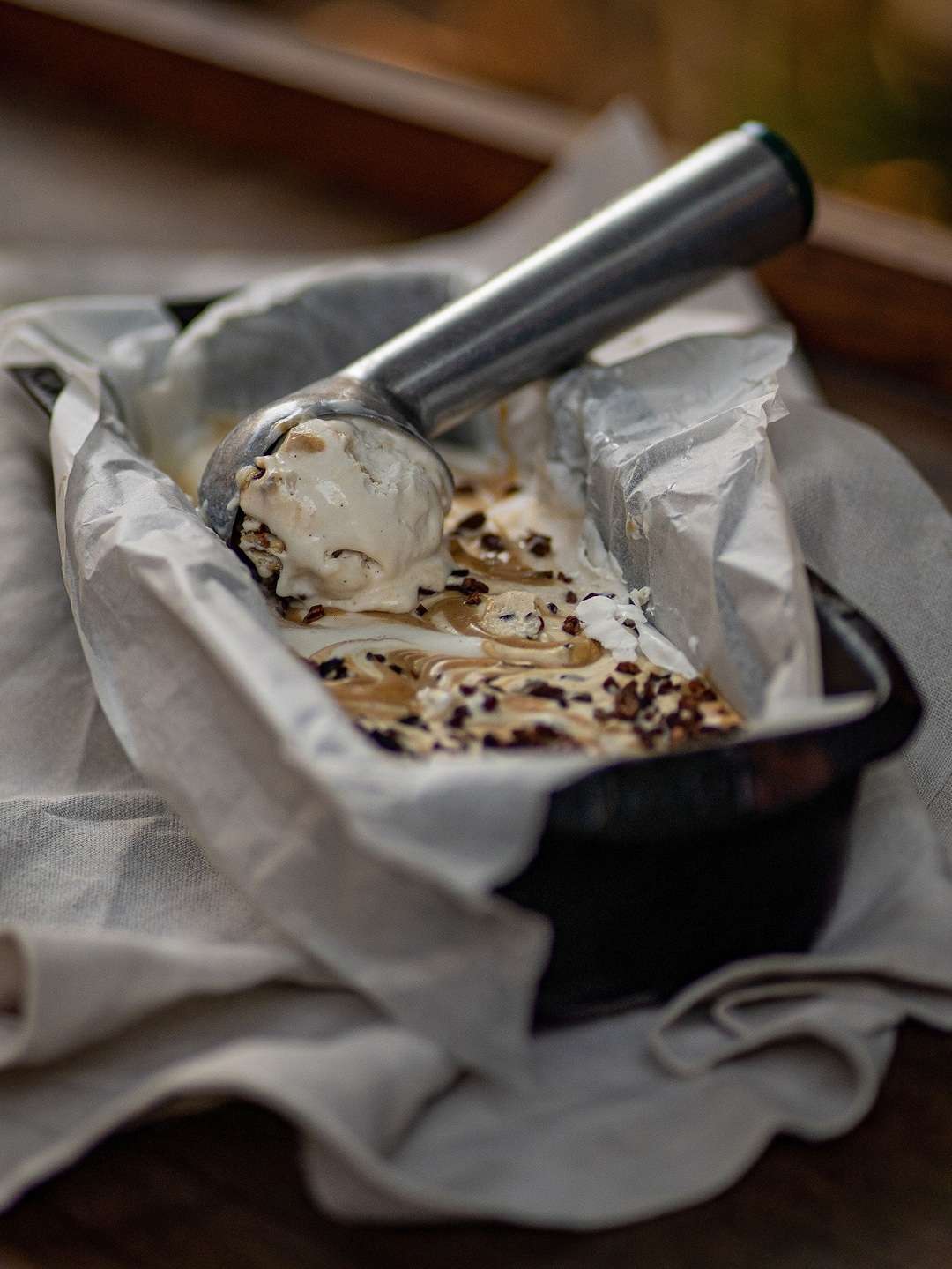 To reduce food wastage, we endeavour to use whole ingredients from root to stem. For instance, banana skins in one of Tondi's chutneys, served with Mombo's traditional curry dishes. Balancing meat- and plant-based choices on the menu helps to reduce Mombo's foodprint without sacrificing palate pleasing and fine dining. With traditional Botswanan dishes incorporated as well, you're in for a mindful culinary adventure.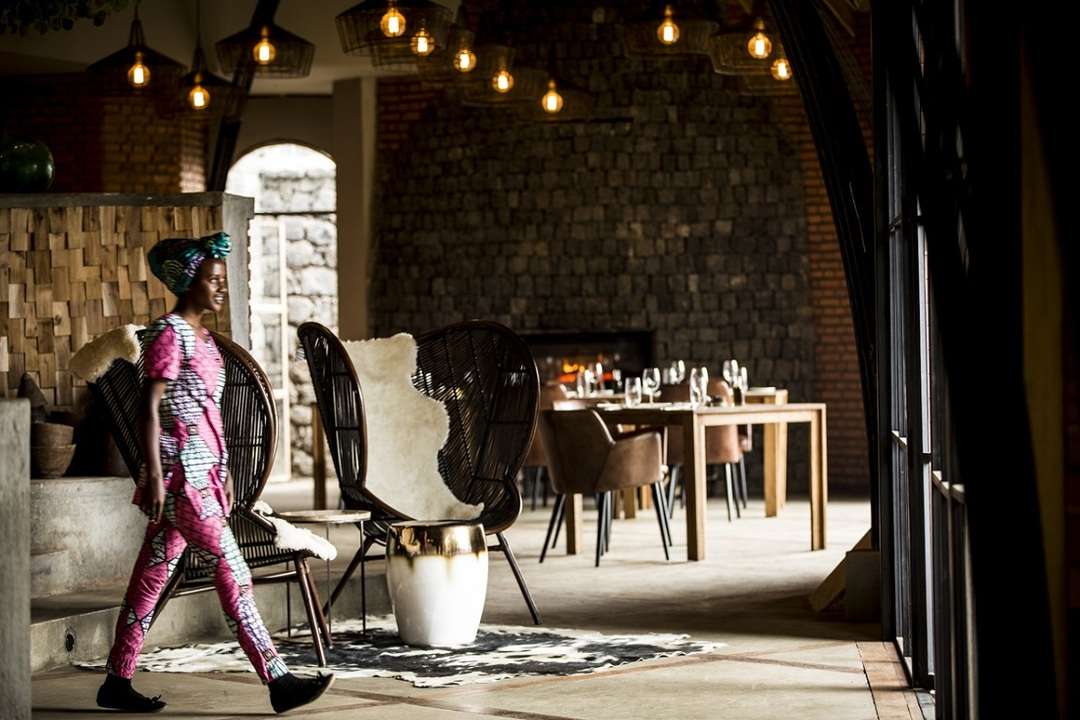 Set in a rainforest overlooking the misty peaks of Volcanoes National Park, Bisate gathers much of its food from its own gardens. Head Chef Angelus Karangwa changes menus according to the seasons, taking just what his team needs from the land, so fare is always deliciously fresh and the foodprint is light.
'The altitude and climate of Bisate call for slow-cooked, hearty but healthy dishes', says Ingrid Bass, Operations Manager Wilderness Rwanda. 'By serving them in colourful ceramics [locally made] we can highlight both the natural ingredients and the atmospheric forest setting'.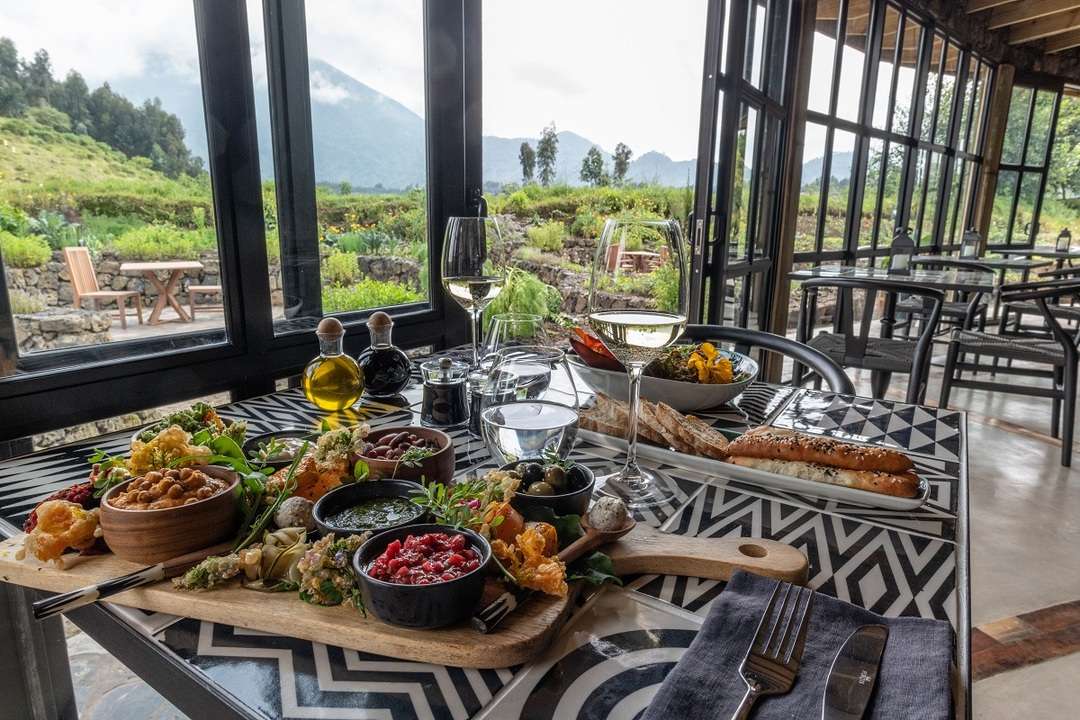 Local communities comprising Bisate Village also supply seasonal ingredients, helping to keep Bisate's food journey sustainable. Sourcing ingredients locally reduces environmental impact as well as uplifts livelihoods. Delicious is healthy here too: yummy red-skinned potatoes, grown in the nutrient-rich volcanic soil of the surrounding valleys, are delivered to the lodge's door. Free-range eggs are supplied by a local chicken farmer. Wild honey, avocados, tree tomatoes, tea, plantains, papayas, and chillies are among the other treats locally supplied.
Bisate's secret to growing the finest quality ingredients is companion planting, based on the principle of a symbiotic relationship, enhancing the growth and yield of both plants. Succession planting, where maturity dates are staggered, is also key to ensuring that the natural volcanic soil is continually renewed and revived. Neither the lodge's suppliers nor their own agronomists use harmful pesticides. Organic waste is composted for the vegetable gardens and reforestation nursery. Plastic is banned.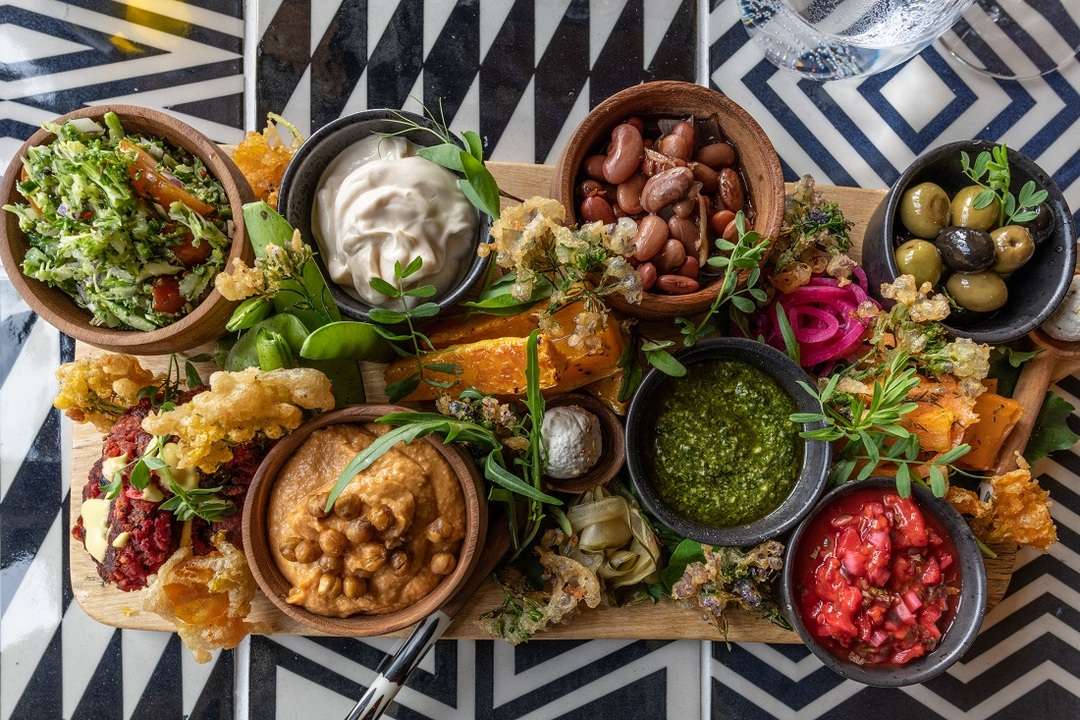 'At Bisate, we want our guests to enjoy an Earth-to-plate dining experience that is both authentic and world class', says Angelus. 'We are proud of our commitment to local ingredients and our support for local communities, as we can see the benefits of impactful travel touching our livelihoods'.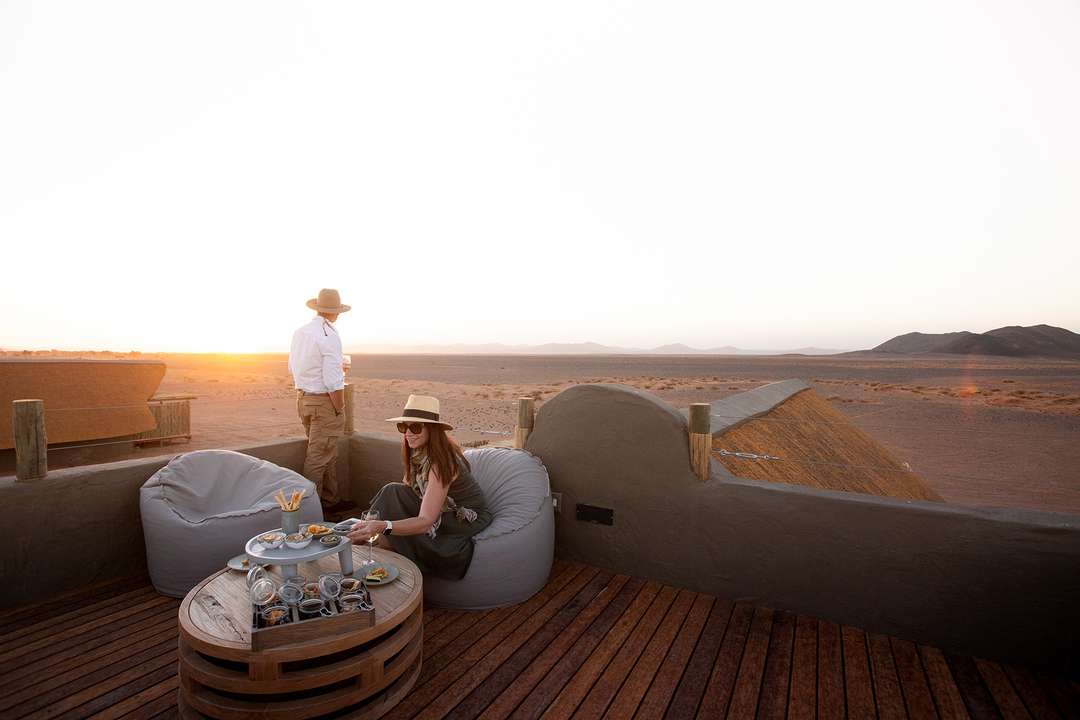 Little Kulala's food experience we celebrate traditional dishes and hero indigenous ingredients, with so many rich and colourful cultures it's not difficult and reflects its conservation story, its ongoing sustainability initiatives in the beautiful but harsh Namib Desert, including supporting local desert-adapted wildlife.
'We have integrated our positive impact story into the Little Kulala food experience to enable our guests to explore the wonders of the Namib', says Wilderness Group Food Experience Manager Linda Van Rensburg. 'Our range of immersive dining experiences do not just serve as talking points to encourage interaction, but also reveal treasured insights into the otherwise inscrutable desert, and our continued role in conserving its surprising richness and diversity of life'.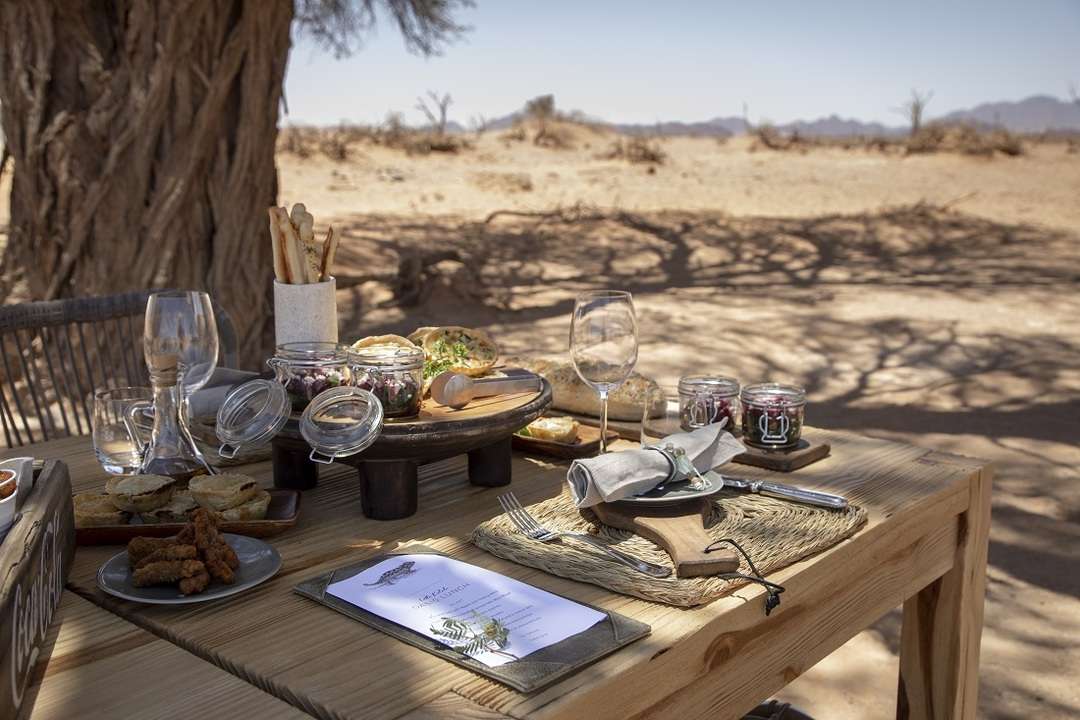 Little Kulala's dining options are many. Stargaze at some of the world's darkest skies during a rooftop dinner. Privately dine in the camp's underground wine cellar. Lunch in a dry riverbed after tackling a Sossusvlei dune on foot. Sundowners in hand, toast some of the most astounding sunsets on Earth. Dig into classic roosterbrood, bread cooked over an open fire and served with boerewors, venison sosaties – basically sausage and kebabs – and accompaniments. Relish local culture with ingredients like wild spinach, red beans, dates, and rooibos, incorporated into various dishes.
Satiated, sleep out under the stars on your deck, counting the constellations.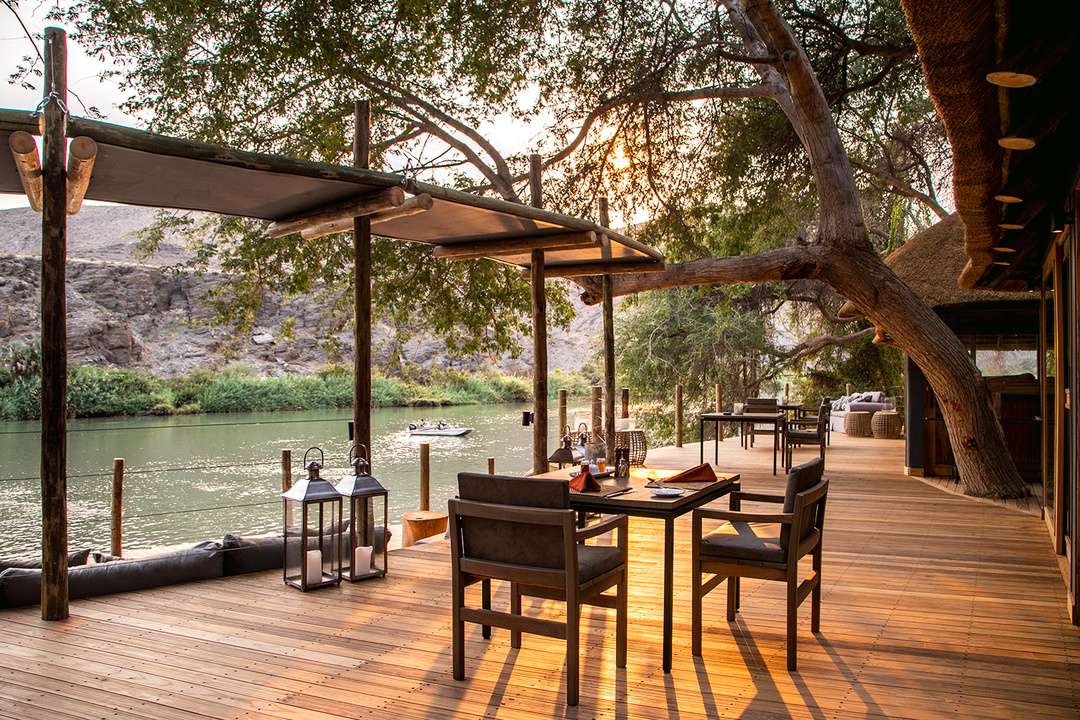 In Namibia's far north, on the banks of the Kunene River, lies Serra Cafema – in a region that is home to the Himba, the country's last semi-nomadic tribe still living traditionally. Drought and the COVID-19 pandemic hit the Himba hard; they lost most of their cattle and income derived from tourism. With our non-profit partner Children in the Wilderness (CITW), Wilderness stepped in by delivering more than 300 food parcels to the Marienfluss Conservancy, owned primarily by the Himba, and creating a community vegetable garden.
To ensure the garden's sustainability, the Himba were given a short course on dietary information and guidance on sustainable farming practices, particularly in tough desert conditions. They were given seeds and planting instructions. With the donation of a solar borehole roughly a year ago, the desert bloomed: the garden's first vegetables have been harvested.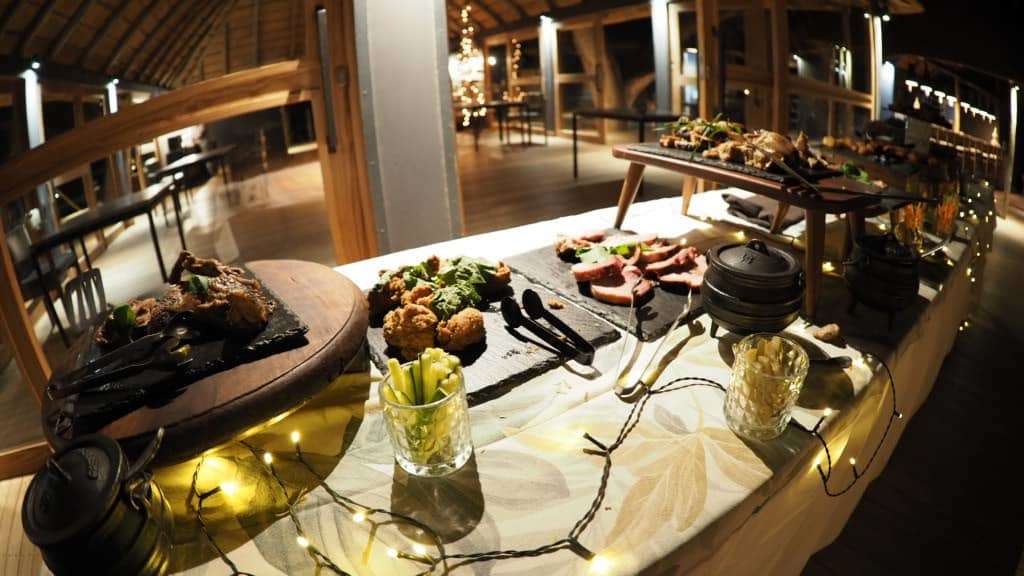 'Since 2003, Wilderness Safaris and the Marienfluss Conservancy have been proud partners in Serra Cafema', says Agnes Tjirare, of CITW Namibia. 'By offering life-changing journeys to this extraordinary desert location, we can continue to positively impact the local community members of the conservancy, and through these difficult times, we remain determined to do all that we can'.
We celebrate the rich colours and textures of the area by serving our food on rustic handmade ceramics, also using the nomadic theme to serve our signature food experiences in unusual places in and around the lodge.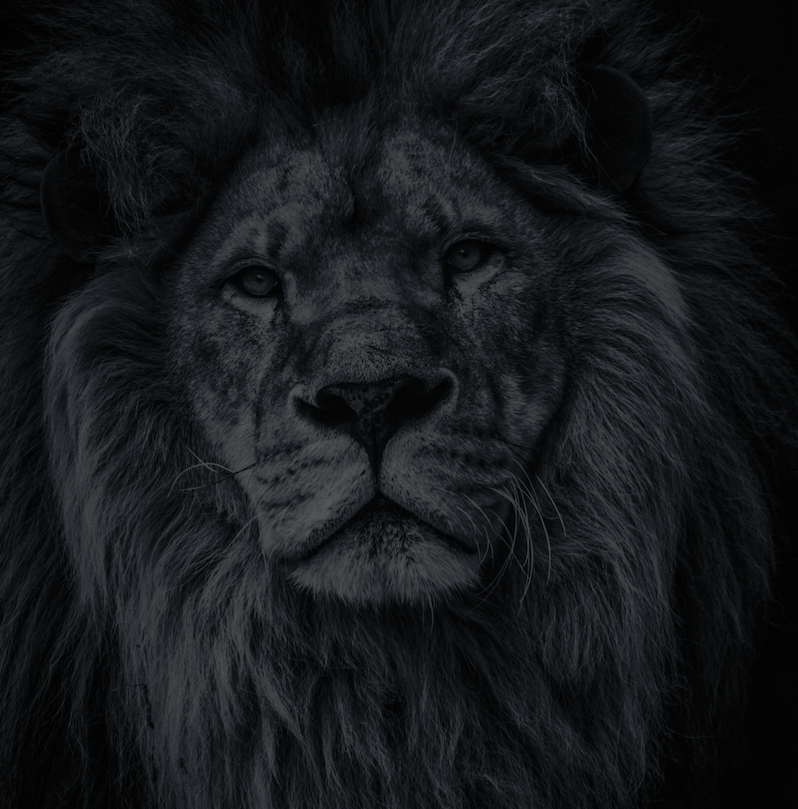 Let's plan your next journey
Ready?
When we say we're there every step of the way, we mean it, literally. From planning the perfect circuit, to private inter-camp transfers on Wilderness Air, and easing you through Customs. We're with you on the ground, at your side, 24-7, from start to finish. Ready to take the road less travelled? Contact our Travel Designers to plan an unforgettable journey.