This year marks 21 years since Dave and Helene Hamman began their adventure as the owners of Chitabe and Chitabe Lediba camps. We recently caught up with them to chat about their history with Wilderness Safaris, how their journey at the camp began and their fascinating research on wild dogs…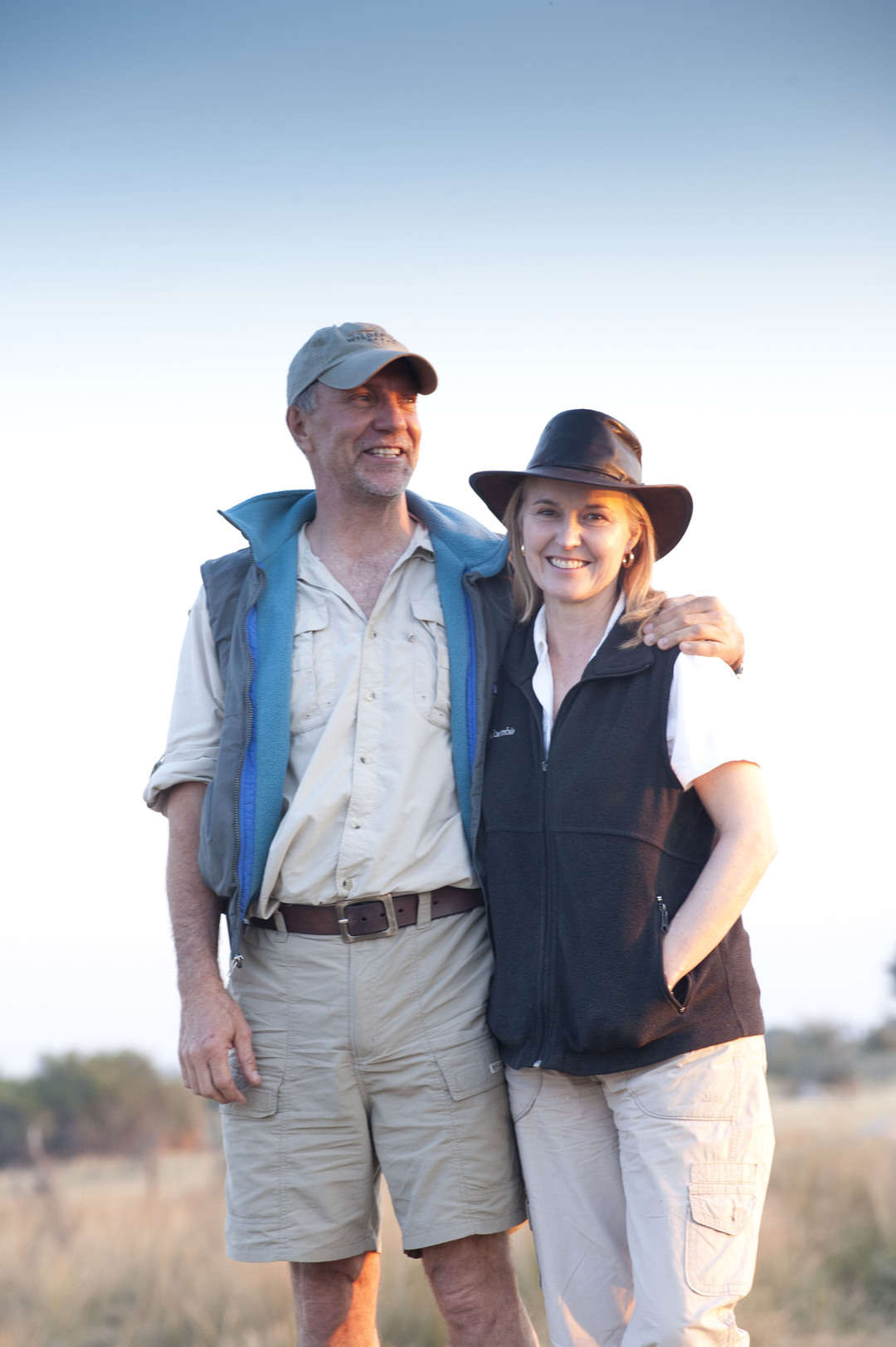 How did your journey with Wilderness begin?
Dave and I first got involved with Wilderness Safaris in 1989 when we both worked for Namib Wilderness Safaris in Namibia. The Namibian operation was relatively new, and as such, the areas we would go to were absolutely pristine and virtually untouched by man. We are so fortunate to have worked in the safari industry in those days and had the opportunity to experience that. On some trips, we could travel for days without even catching a glimpse of another vehicle. From Namibia we went across to Botswana and managed Jedibe Camp in the permanent Delta for Okavango Wilderness Safaris. In 1990 we moved to Mombo where we managed the camp for several years.
Where is home for you?
Home is Chitabe, but with schooling considerations for our daughter we have spent quite a bit of time in Franschhoek, South Africa, which is also a really lovely part of the world. This year our daughter will be heading to university and we will be spending most of our time in Botswana.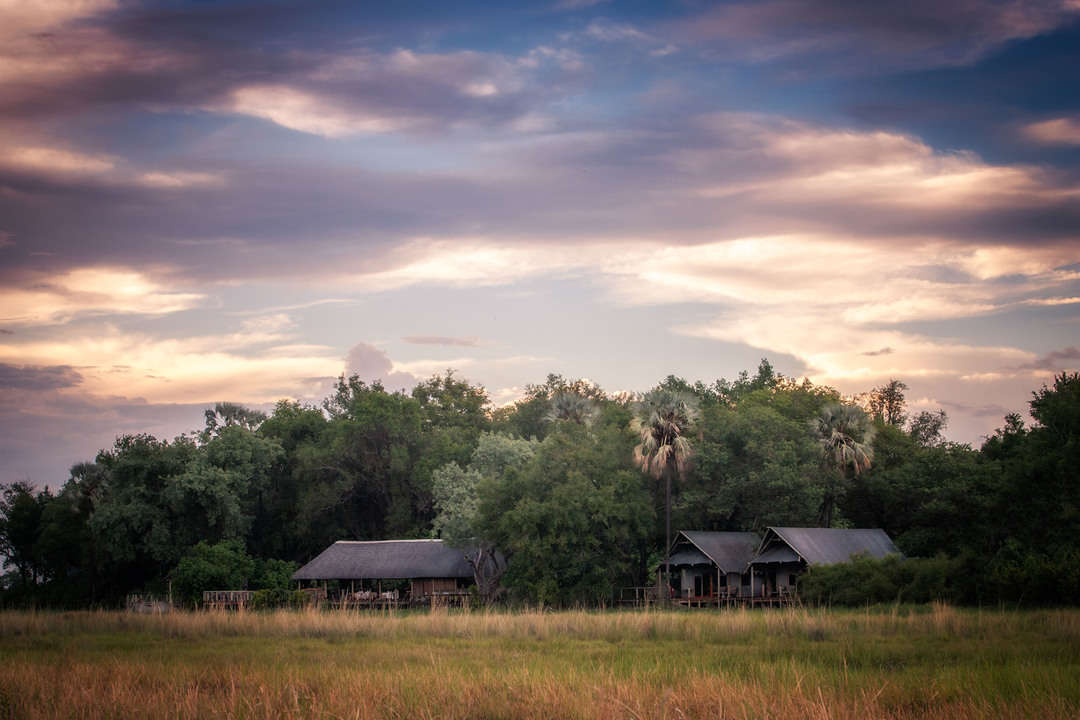 Both of you have a strong interest in wild dog conservation, and research in particular – can you tell us more about how this began and what it entails?
While we were managing Mombo, we developed a keen interest in wild dogs, mostly because at the time Mombo was home to one of the largest packs of dogs in Botswana. Dr Tico McNutt of the Botswana Predator Conservation Trust used to come into the area to check on the dogs for his doctoral research, and we developed a close working relationship and a genuine friendship. After managing Mombo, Dave worked for a local film production company making a National Geographic film on the Okavango Delta and then later he worked on another film highlighting wild dogs, which gave us the opportunity to follow and observe this pack for two years. While filming, we started gathering information for the Wild Dog Project on the pack's behaviour, identities, breeding, hunting, etc…. We also had the opportunity to take photographs. In a joint effort with Dr McNutt and his wife, Lesley Boggs, who wrote the text, we produced a coffee-table photographic book titled, Running Wild: Dispelling the Myths of the African Wild Dog. The book was co-published by Southern Books and the Smithsonian Institute.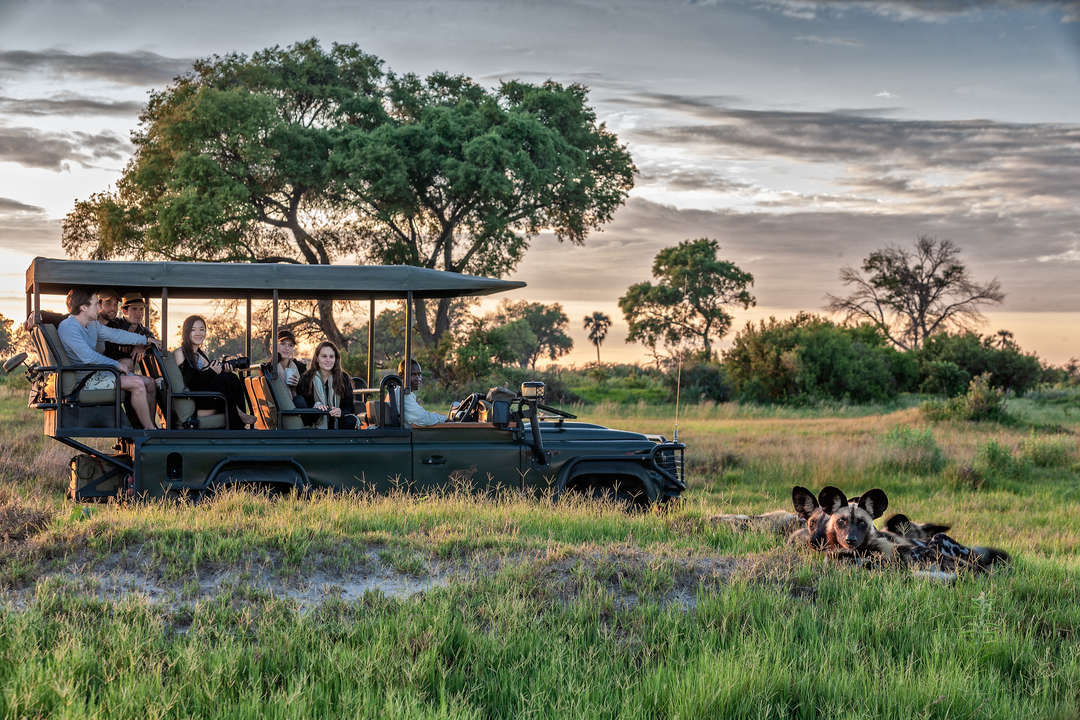 Have there been any interesting wild dog behavioural observations that you have noticed through your years of research?
Probably one of the most interesting behavioural observations was when we watched a pack of dogs take down a young buffalo. We had always heard that dogs would never go for a buffalo – even young ones. But on this occasion, they did – although it did take considerably longer to dispatch, compared to an impala for example. They were ultimately successful, earning themselves a very large meal!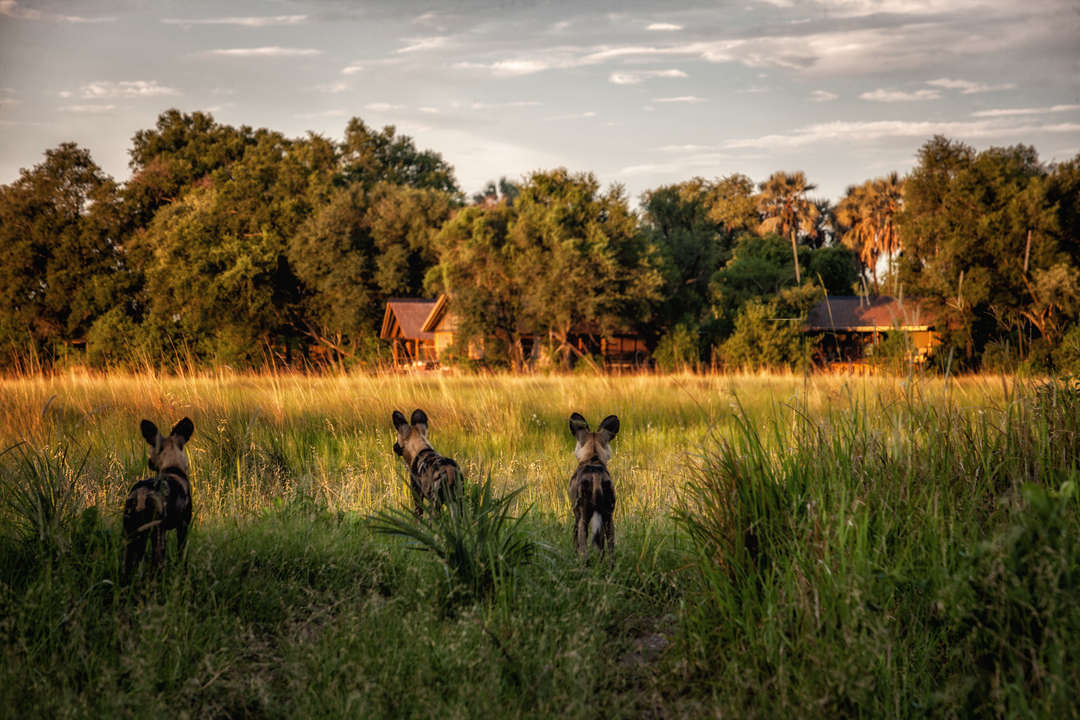 Dave – you have a strong interest in video and photography – can you tell us more about videos you have worked on, and your photography?
As a photojournalist, I have spent most of my life photographing some of Africa's most pristine wild areas and amazing wildlife, and I have been fortunate to have photographs published worldwide in publications such as the German and Korean editions of GEO, National Geographic, Smithsonian, International Wildlife and Africa Geographic, to name a few. Other photographic efforts culminated in the publication of two photographic coffee-table books: Running Wild: Dispelling the Myths of the African Wild Dog as previously mentioned, and Cheetah, authored by Dr Luke Hunter, which highlights the latest research on cheetahs and provides a comprehensive overview of cheetahs in the wild. I'm currently actively involved in creating fine art prints which are sold in various galleries and via auctions, which have helped raise much-needed funds for conservation projects such as Save the Rhino Trust and the Botswana Predator Conservation Trust. I mostly enjoy producing pictures that tell stories. In the early nineties, I assisted on two wildlife filming projects for National Geographic TV: Painted Dogs of the Okavango and Okavango: Africa's Oasis, filmed in 35mm film, both of which highlighted Botswana's unique ecosystem. I'm still very passionate about photography and love spending time in the bush, waiting for just the right image.
How many years have you been based at Chitabe and what drew you to this area?
Chitabe came into existence in 1996 when we were awarded the tender to operate in the Chitabe Concession and began construction of the lodge, which opened for the first time in July of 1997. At that time, there were a few sites that were going up for tender and we visited all of the various locations, but the Chitabe Concession had the most diversity of habitat, plus the fact that it was nestled within two river systems: the Gomoti and the Santantadibe, and it bordered on the Moremi Game Reserve. This location and the diversity of habitat are two of the reasons why Chitabe's game viewing is so varied and consistent.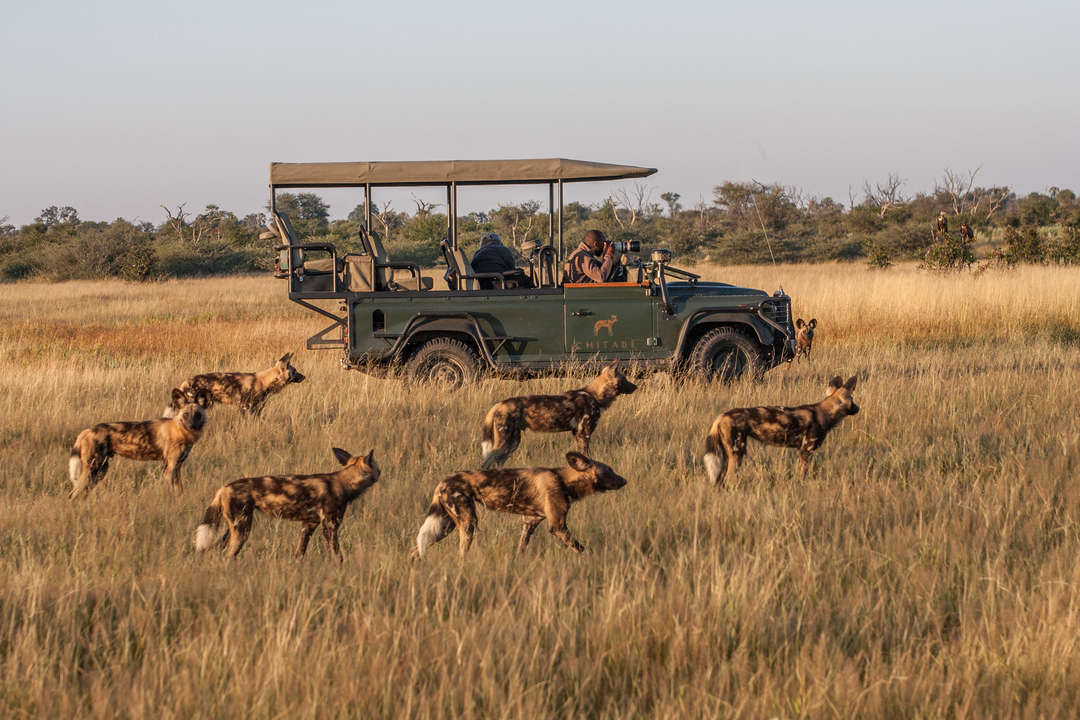 After the tender had been awarded to us, we had the most amazing experience, which made our decision feel like it was "destiny". As mentioned earlier, we spent several years following wild dogs, photographing them, and recording their movements and behaviour while based at Mombo in the early nineties. On a mild summer's afternoon in early November 1996, while driving through the Chitabe Concession trying to make our way towards what would be the new site for the lodge, we happened to see a pack of wild dogs frolicking in the water. Upon closer inspection, one of the adults presented himself with a completely white tail; not just the tip, but the entire tail was white. We instantly recognised this dog as one of the 24 puppies from the pack we had studied at Mombo, and who, along with several of his littermates, had dispersed, as young adults do, and set up a new territory in the Chitabe Concession. So, having these dogs "follow" us to Chitabe made it all feel like it was meant to be! This is also the reason why we chose the wild dog to be Chitabe's logo.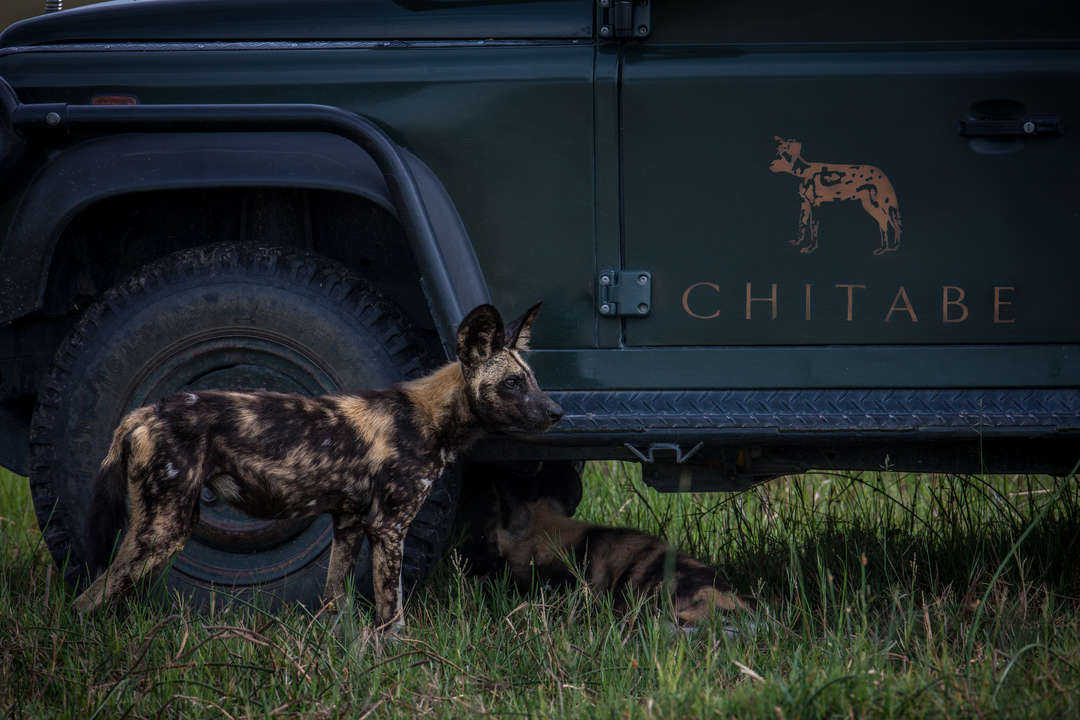 What do you think makes Chitabe a special place to visit?
Chitabe is special because it feels like home. For the two of us, who have been involved with the camp for over 21 years, it's understandable that it would feel like home, but it is amazing how many guests over the years have made that same comment – that it felt like they were coming home. We have so many repeat guests who have come back several times, even some that have been six, seven, and eight times. It takes a special place to make someone want to revisit. We've had the same comment from so many of our staff as well, which may be another reason why Chitabe has such loyal staff; we've even had some staff who have been at Chitabe with us for over 21 years. What makes a place feel like home? It's the people, the familiarity of the landscape, seeing the animals, smelling the sage, hearing the birdsong and feeling the realness of this natural world around you.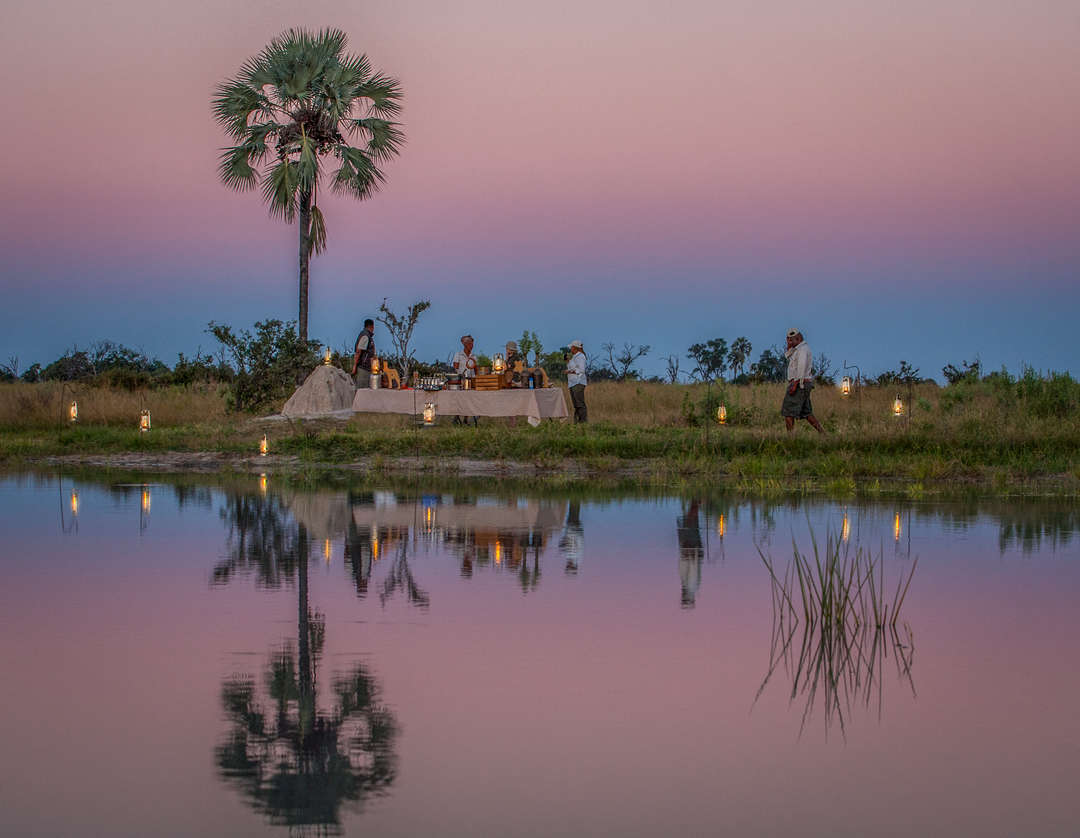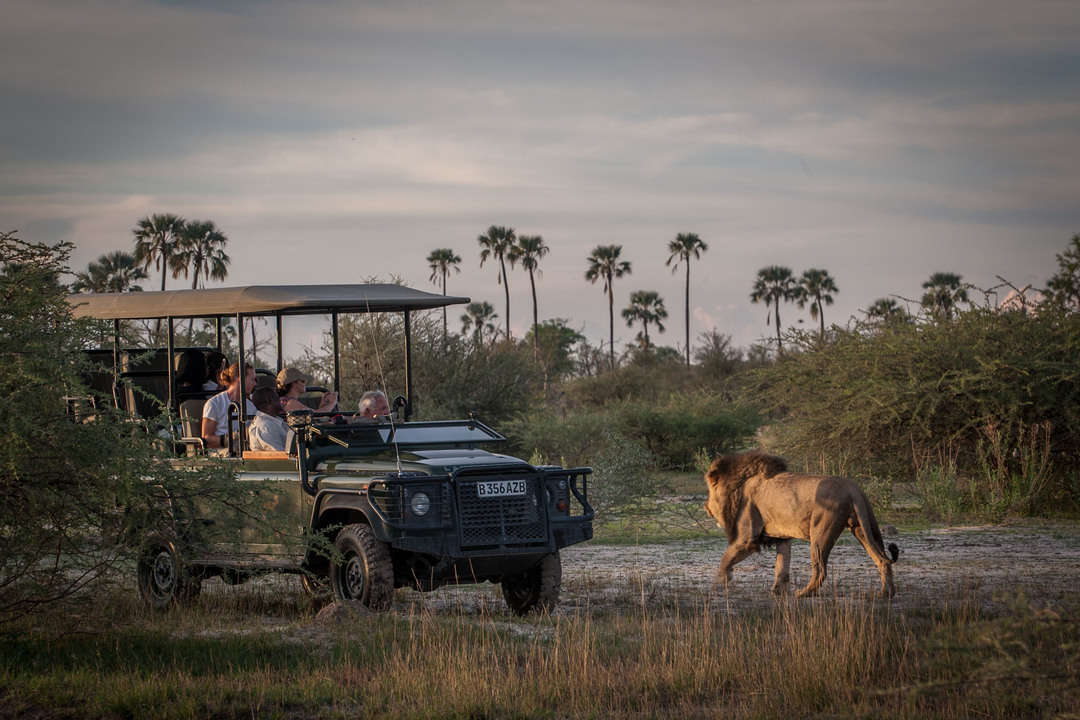 What makes the work you do so rewarding?
We are able to make a difference in the lives of not only our guests but also our staff. Our guests come from all over the world and we want to be able to give them the magnificent "African experience". They are able to experience not only the flora and fauna of Botswana's spectacular wilderness areas, but also the warmth, hospitality and culture of its people: our staff. As a private company that has been given the opportunity by government to operate in the pristine Okavango Delta, we feel it is our duty to make a difference in the lives of those we employ. By enabling them to earn higher wages and share in the company's profits, we are working together to help alleviate poverty. By assisting with children's education we believe we are playing a critical role in breaking the cycle of poverty for future generations. We feel so fortunate to be in a position to make a positive contribution in the lives of the Chitabe staff and their families.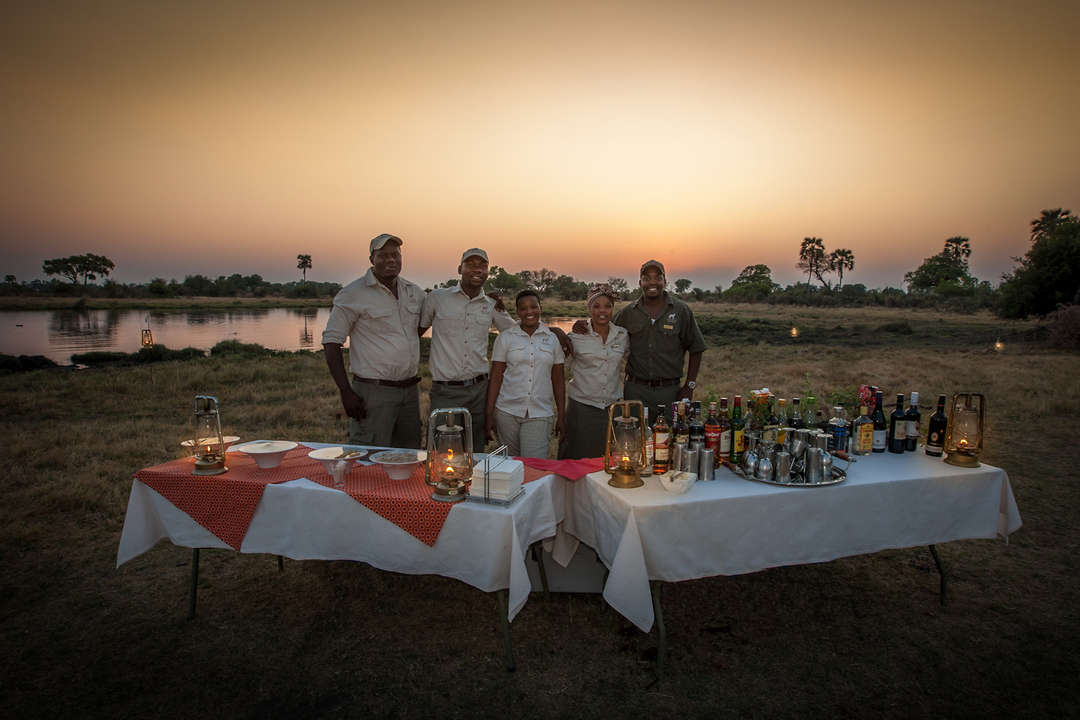 Any special places at Chitabe that you particularly enjoy spending time at?
Chitabe has so many wonderful places where one can just sit and view a whole ecosystem at work, and a variety of animals as well. We love the area known as Macateer and also the wide open plains of Rubens Mabala. Having sundowners overlooking the hippos in the lagoon at Six's Spot is also a highlight. The Gomoti River floodplains are also the most wonderful place, and literally look like a Garden of Eden with the herds of game and endless vistas.
What can guests enjoy from the different seasons at Chitabe?
I think over the last 20 years of seeing how the seasons change has been one of the most interesting facets of the area. Twenty years ago we really had seasons where the game was often better than other times of the year. That seems to have completely fallen away and our game viewing is now even better, and very consistent throughout the year. So, visiting at different times of the year has become more about the flora than the fauna. December – February have become one of our favourite times, not just because of the green and lush foliage but also the amazing weather opportunities: brilliant sunsets and cloud formations as well as a huge variety of animals and birds. From a photographic point of view, one can capture dramatic and creative landscapes – and abundant game sightings as well. It's just a great time of the year.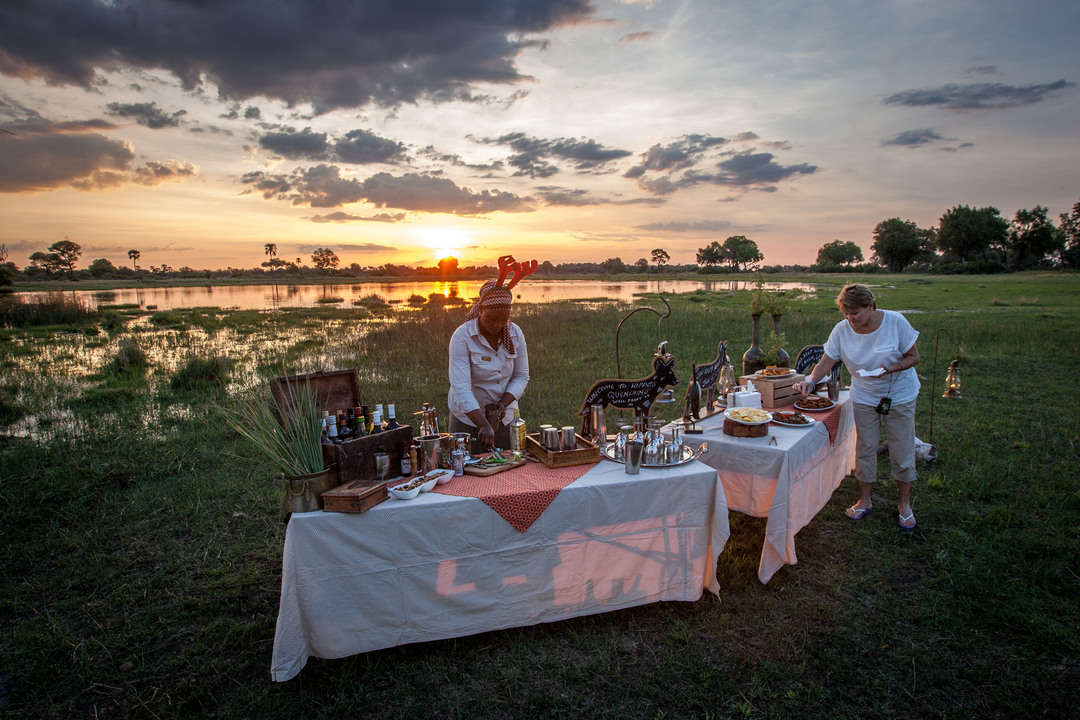 What feeling do you wish your guests to take away with them after they've stayed at the camp?
That their experience at Chitabe has a profound and positive impact on their life. We hope that, by being able to experience the beauty and awe of the natural eco-system and the warmth and hospitality of our staff, it will help them to understand the need to protect these unique and fragile areas for future generations.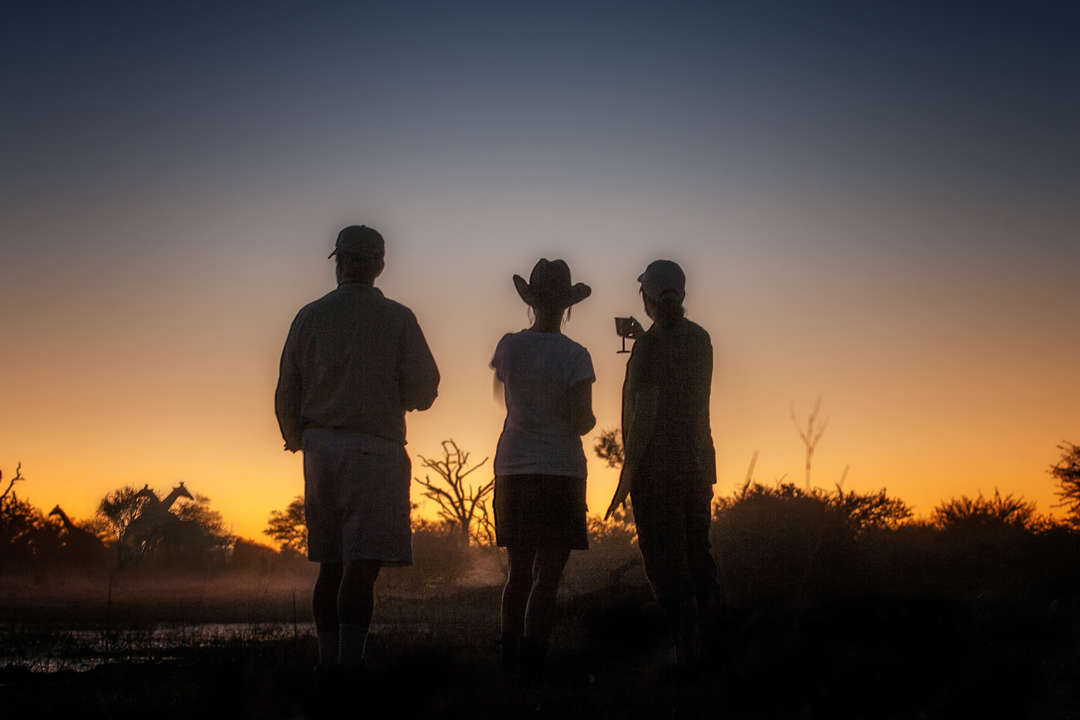 What has living and working in the bush taught you about yourselves… and life?
That we are the luckiest people, to be able to love the work we do and still be as excited and passionate about Chitabe as we were 21 years ago. Living and working in the bush has taught us to be adaptable and also to be compassionate and to have patience. 16 to 18-hour days are not uncommon, and just when you think that you are so tired that you cannot go on, you watch an elephant walking by or see a bushbuck hiding underneath one of the decks. This puts all the hard hours into perspective. Being able to work in and be a part of nature is both a humbling and healing experience.
"Being able to work in and be a part of nature is both a humbling and healing experience. "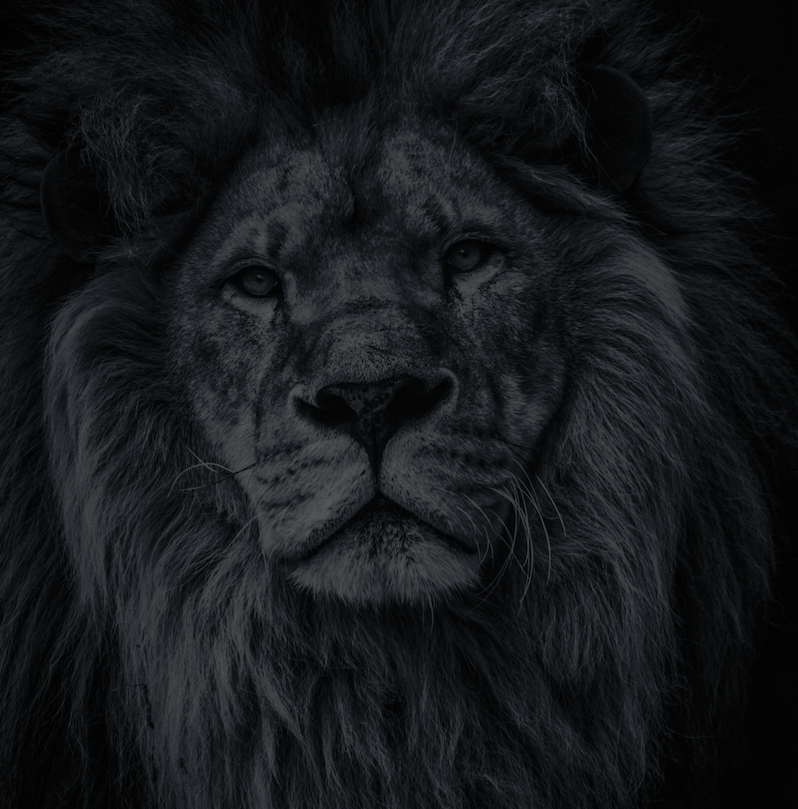 Let's plan your next journey
Ready?
When we say we're there every step of the way, we mean it, literally. From planning the perfect circuit, to private inter-camp transfers on Wilderness Air, and easing you through Customs. We're with you on the ground, at your side, 24-7, from start to finish. Ready to take the road less travelled? Contact our Travel Designers to plan an unforgettable journey.