My journey to Desert Rhino Camp began with a flight over Damaraland, showcasing the stark beauty of the Namib Desert.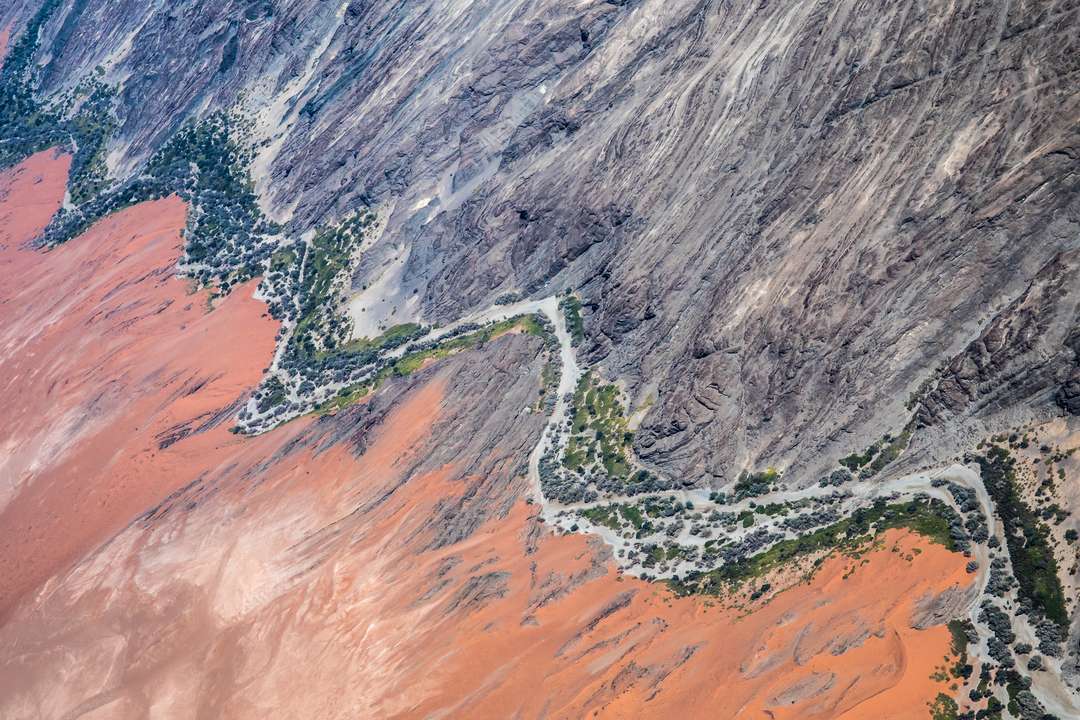 I was met by expert guide Bons Roman – a local with a contagious passion for the region – at the camp's remote gravel airstrip in the heart of the Palmwag Concession. The concession is home to the last truly free-roaming black rhinos on Earth, as well as a multitude of other desert-adapted wildlife.
On our arrival at the idyllic camp, the choir assembled to sing a welcome song with friendly smiles all round. This set the tone for the most wonderful three days.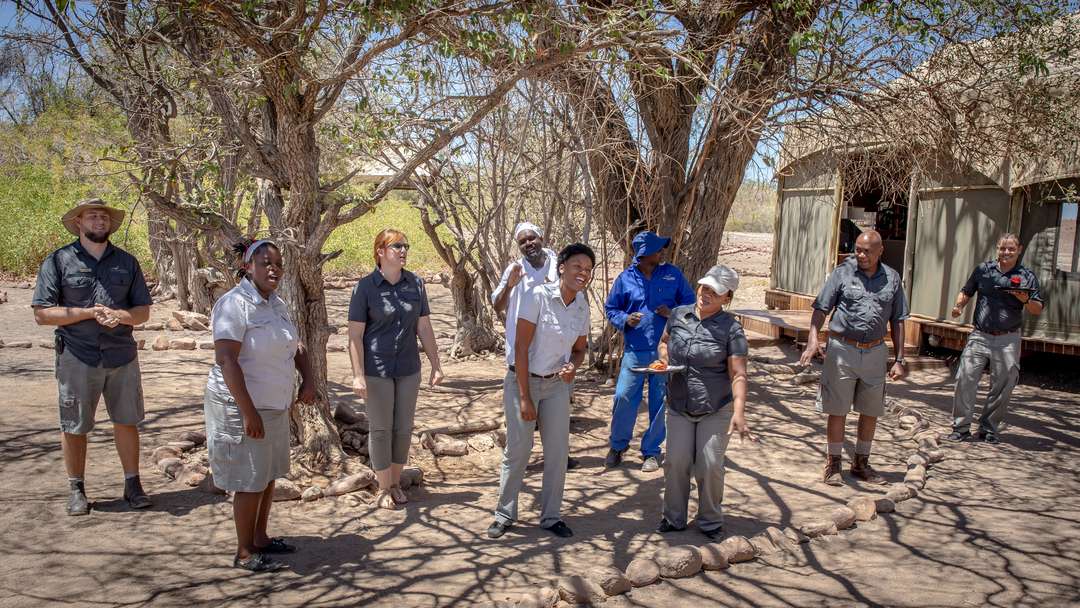 After lunch it was time to settle in and relax a little, but my heart raced with anticipation for the first afternoon drive. My siesta time was spent relaxing at my luxury tent, complete with a comfortable couch on the deck and an uninterrupted view over the desert landscape. Little did I know this would be the only "quiet time" spent in my room…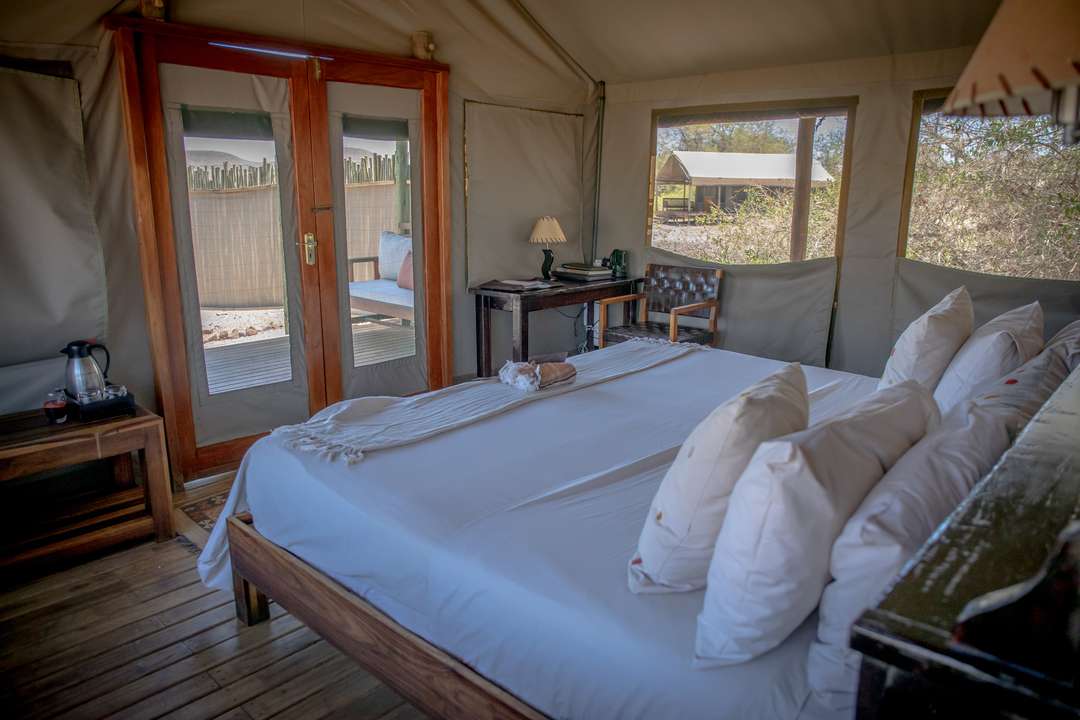 The afternoon drive started out with sightings of a couple of oryx, as well as signs of fresh elephant tracks. While we were unsuccessful in tracking the elephant (a surprisingly difficult task in this vast landscape) we stumbled across a female desert-adapted black rhino and calf. We were on a raised embankment on the edge of a dry riverbed when Bons spotted them. They must have picked up our scent as they came closer to inspect. On our way back to camp we were treated to a beautiful surprise bush dinner, a magical way to end our first day at the camp.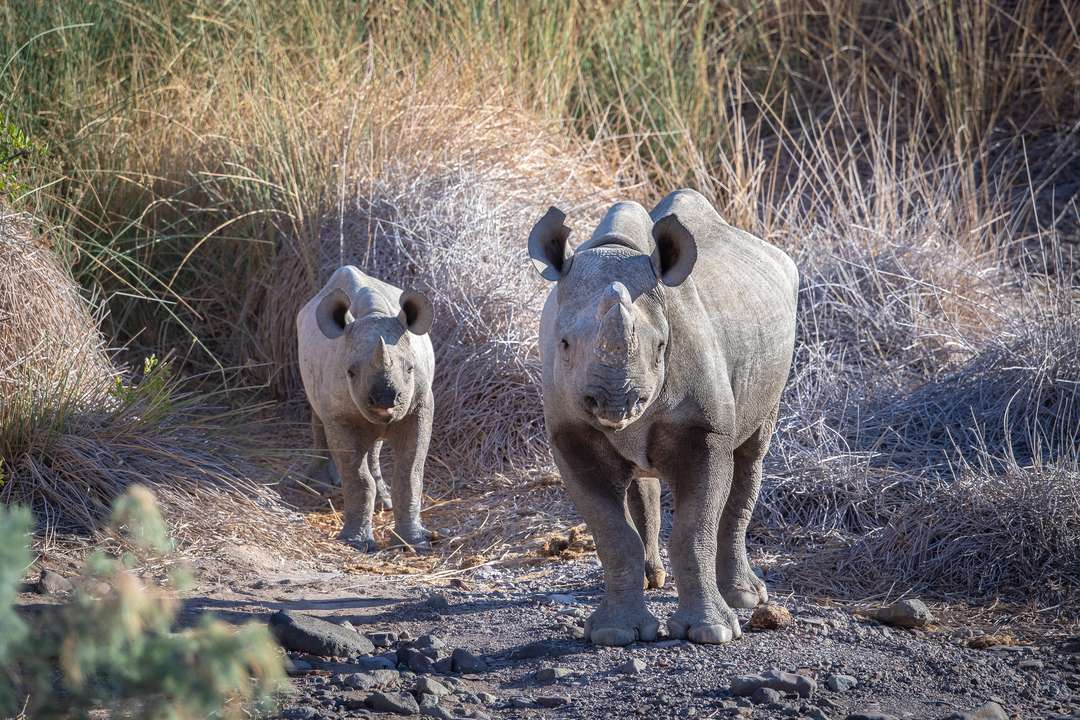 The next morning was spent with the trackers of Save the Rhino Trust, who do an incredible job protecting these imperilled animals. Following the morning's tracking we had lunch out in the desert. I marvelled at how the chefs provide such an incredible spread, miles away from anywhere, in the heart of the desert.
Bons decided to drive back to camp via a spring called "Green", to check whether the elephants we were looking for the day before had come to drink here. We didn't find any elephant tracks, but we found lion tracks instead. While looking around for the lions we stumbled across another black rhino and her nine-year-old calf. We followed them as they made their way to the spring. Then suddenly the rhinos charged into the reeds and chased out two lionesses! What a surprise! We spent the rest of the afternoon enjoying the interaction between the lions and the rhinos. Read the full story here.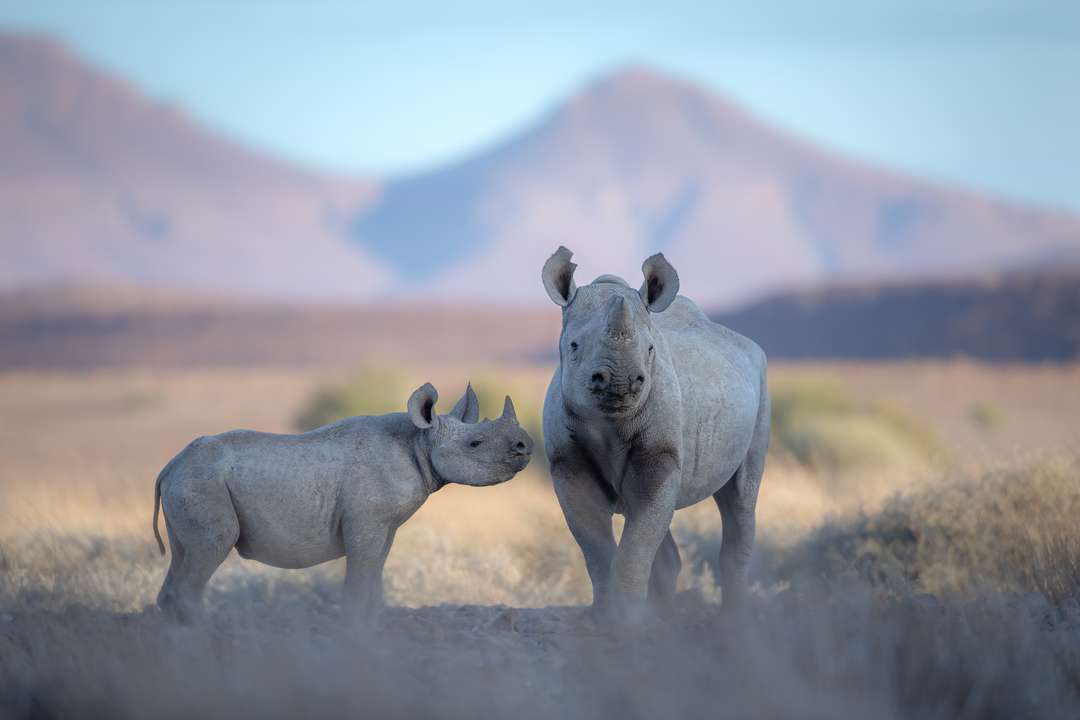 We only arrived back in camp close to 21h00, but it was a wonderful day, and my first fourteen-and-a-half-hour game drive! (The drive did not feel this long – it actually flew by as it had been filled with plenty of excitement and unforgettable wildlife moments).
The next morning our mission was to look for "Don't Worry", a legendary 30-year-old black rhino bull which calls the area close to camp home. We found him without much effort and spent an hour with the gentle giant as he browsed on euphorbias and even a welwitschia (a desert-adapted plant that lives up to 2 000 years). We then decided to do a short loop back to camp to see what else we could find. Along the way we happened on another set of rhino tracks and decided to see if we could locate the individual. After a couple of hours, we successfully found the bull relaxing under a tree. It was an incredibly rewarding experience to track down the rhino on our own, all thanks to Bons and his eagle eyes.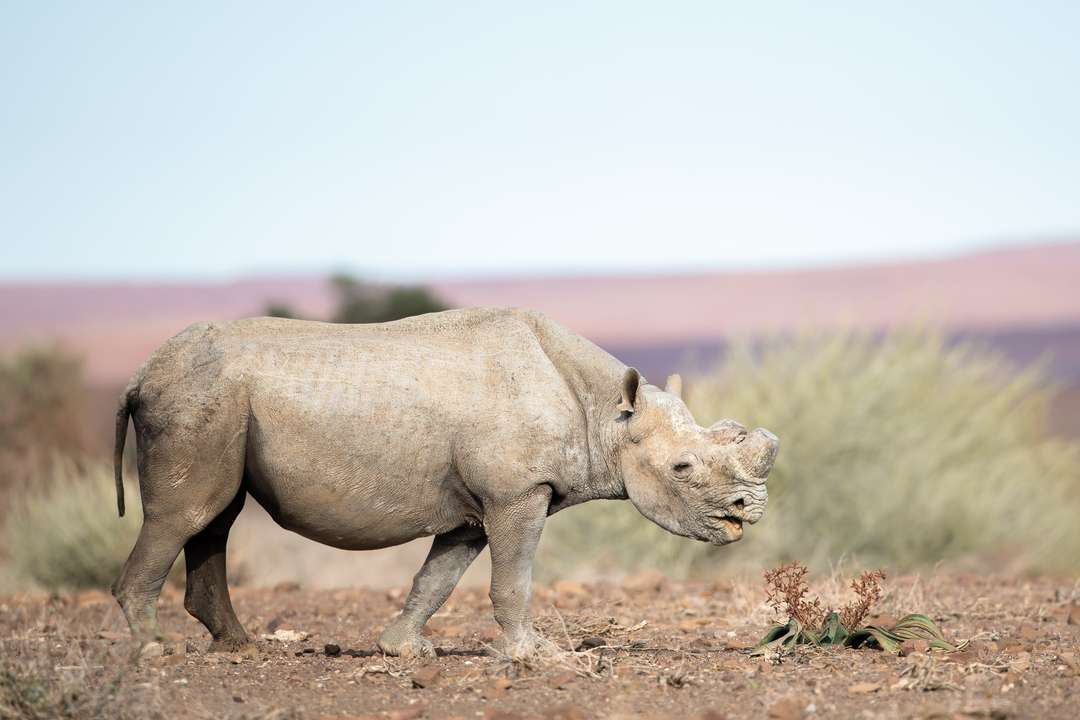 It was already lunchtime, so it was time to head back to camp. Low and behold – we found another set of rhino tracks. After successfully tracking the previous bull, we just couldn't resist the temptation and decided to track this rhino as well. After another three hours of tracking we found not only the bull we had tracked, but also a mother and calf at the same location.
It was already 15h00 but we decided to test our patience and see if we could get some decent photos as the location was beautiful, up against a mountainside with sufficient cover for us to keep well-hidden and safe. We reaped the rewards of our patience, as we were able to position ourselves perfectly as the sun set behind us, providing great light on the mother and calf, without them even knowing we were in their presence. At this point we were very far from camp, and only arrived back after 21h00. Another phenomenal day, and another fourteen-and-a-half-hour game drive!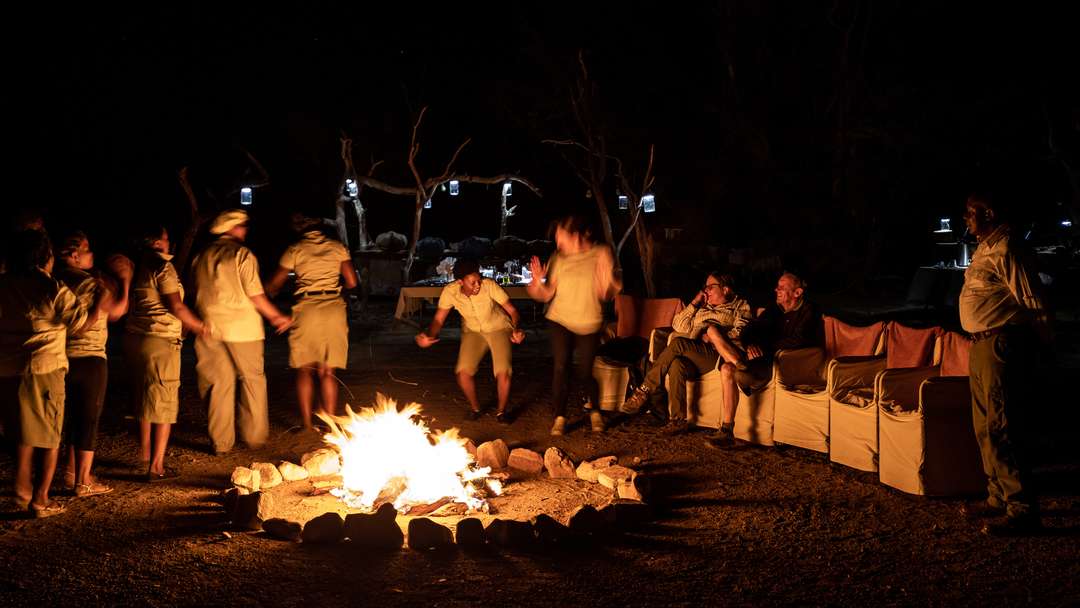 I still desperately wanted to spend some time with desert-adapted elephants, so on my final morning we headed out before sunrise on a mission to find them. We came across fresh tracks, and dung that was still warm inside. We knew they were close... And so it was, with great delight, that we were able to find a herd of four elephants on my final morning game drive. They looked so strange in this desert landscape and this made them even more remarkable, knowing how they had adapted to survive in these arid conditions, so different to their savannah cousins. We sat on the edge of an embankment overlooking the dry riverbed as they slowly walked past us below. This was the perfect end to one of the best three days of my life.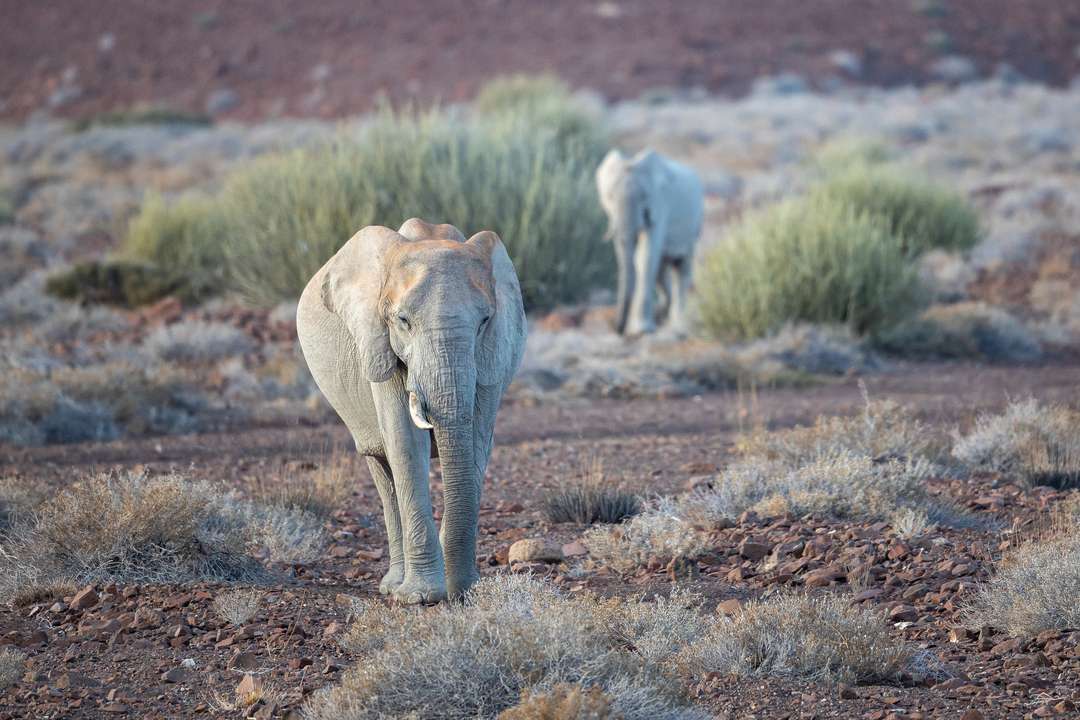 I am fortunate to visit pristine wilderness areas quite often, but spending time at Desert Rhino Camp must surely rank as one of my top three destinations in the world. Spending time in this remote wilderness is good for the soul… and in this strange time of social isolation during the COVID-19 pandemic, my heart is yearning to go back – back to the magic of Desert Rhino Camp.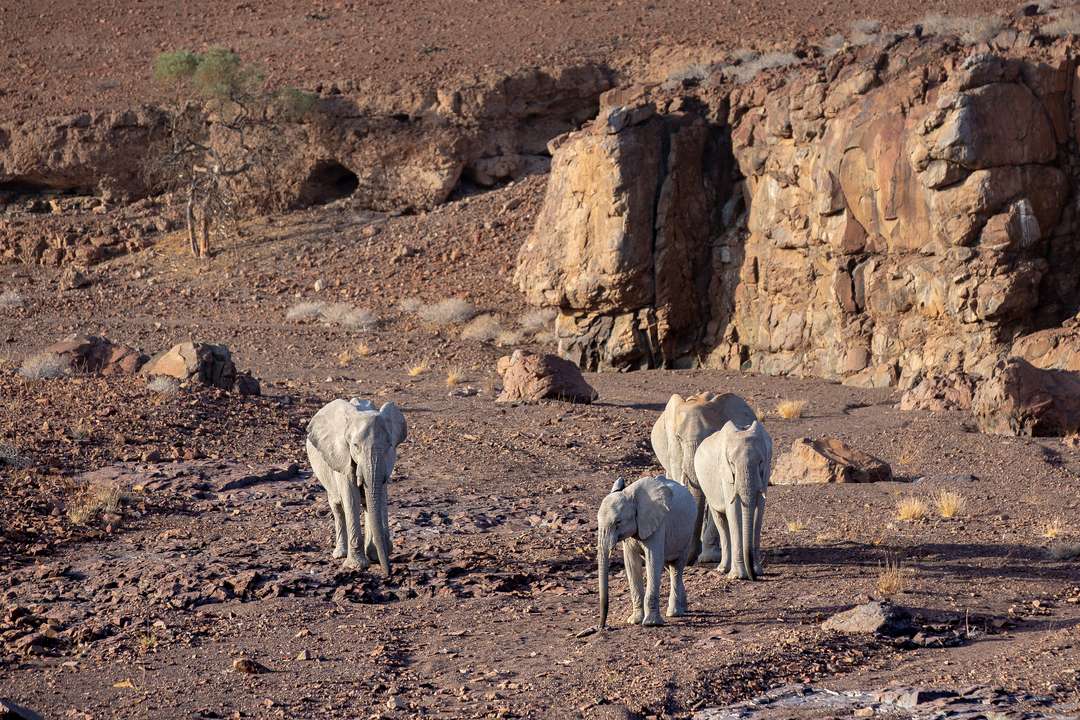 Written and photographed by Anton Kruger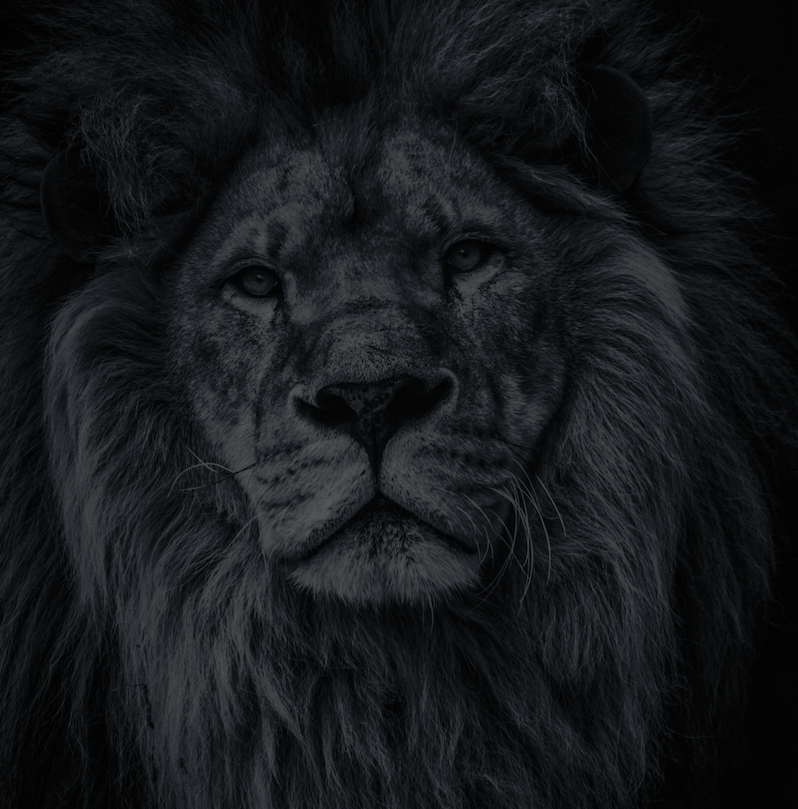 Let's plan your next journey
Ready?
When we say we're there every step of the way, we mean it, literally. From planning the perfect circuit, to private inter-camp transfers on Wilderness Air, and easing you through Customs. We're with you on the ground, at your side, 24-7, from start to finish. Ready to take the road less travelled? Contact our Travel Designers to plan an unforgettable journey.