Vumbura Plains
We visited Vumbura Plains in December 2019 for three nights, but it felt so much longer thanks to the wonderful time we had, and all the phenomenal, intimate animal encounters. The first sighting was that of elephants, right as we came in to land. The Vumbura magic did not ease up from there either. To be able to see such a variety of wildlife, in such an incredible setting in the Okavango Delta, not to mention the wonderful stay at Vumbura Plains itself, all made for an incredible holiday. We were fortunate to see lion, cheetah, wild dog, leopard and elephant within our short three-day window, not to mention all the other smaller species, including antelope and birds.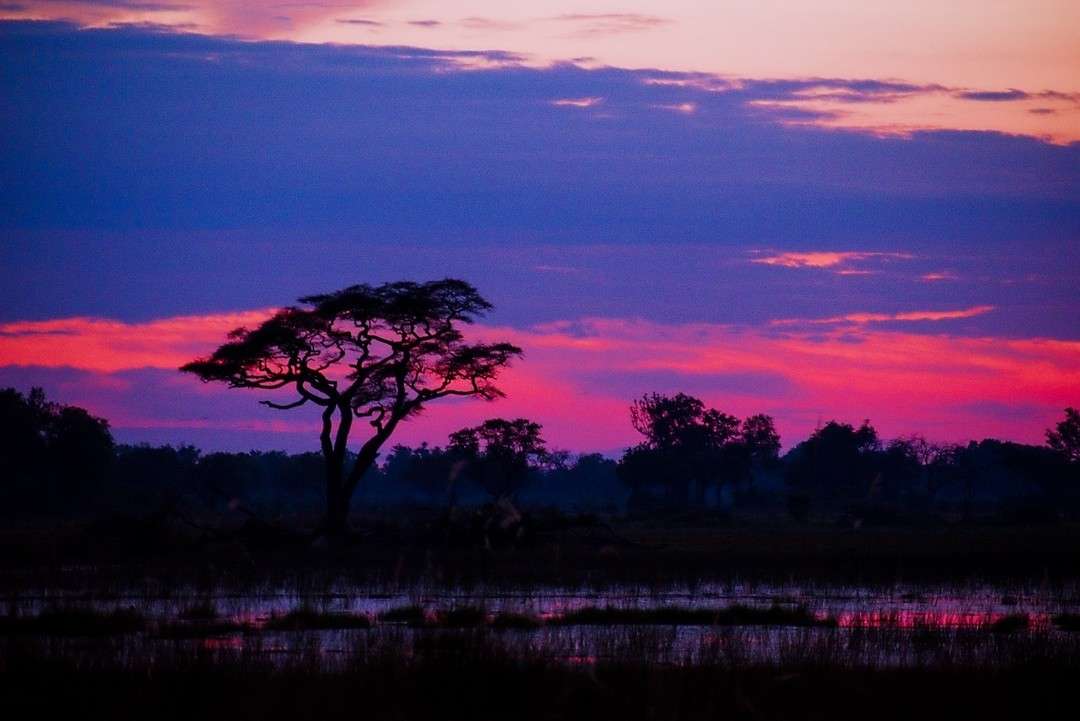 Some of our highlights included:
Witnessing a missing lion cub being found by its mother: a lion cub was separated from the pride and had been missing for two days. The guide feared the worse, but when the mother was spotted walking around, desperately calling for her cub, he decided to follow. We stayed with the lioness for an hour, witnessing her continued calling for her cub. Then, exhausted and visibly anxious, she miraculously found the cub, much to the joy of everyone in the vehicle. Mother lion and cub then reunited with the rest of the pride, and were welcomed back with sounds of elation and much interaction.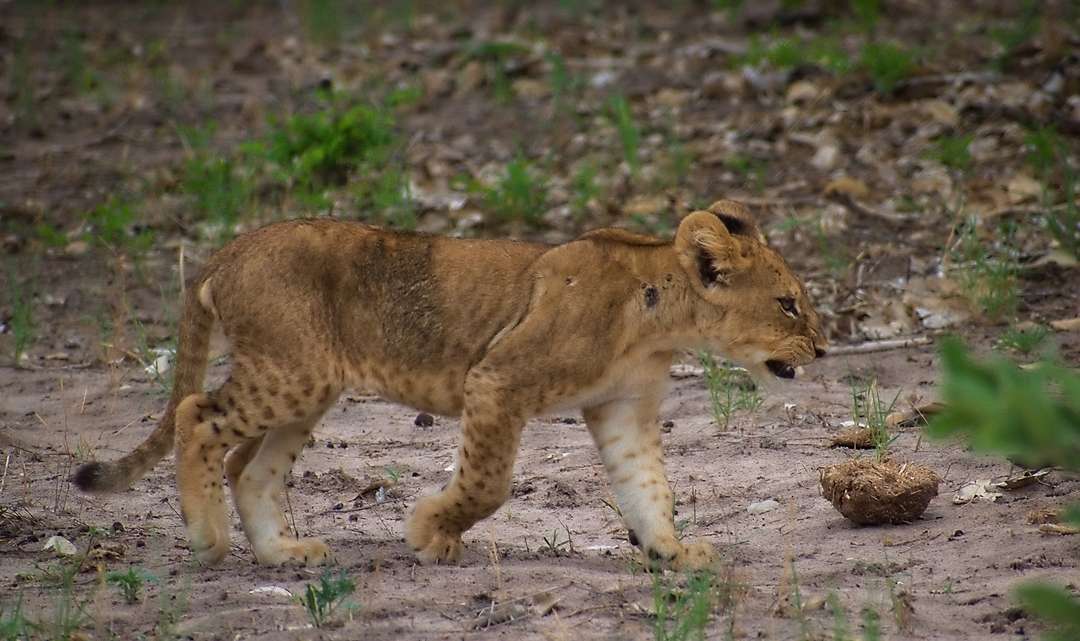 A cheetah trying to hunt with two cubs who were more interested in playing: finding food on the African plains can be hard going for a cheetah, especially when you have two energetic cubs in tow. One late afternoon we followed a cheetah that tried three times to stalk prey, but the playfulness of the cubs who would pop up at the wrong moments, making it a 'tough day at the office' for the female cheetah trying to provide food for her and her cubs.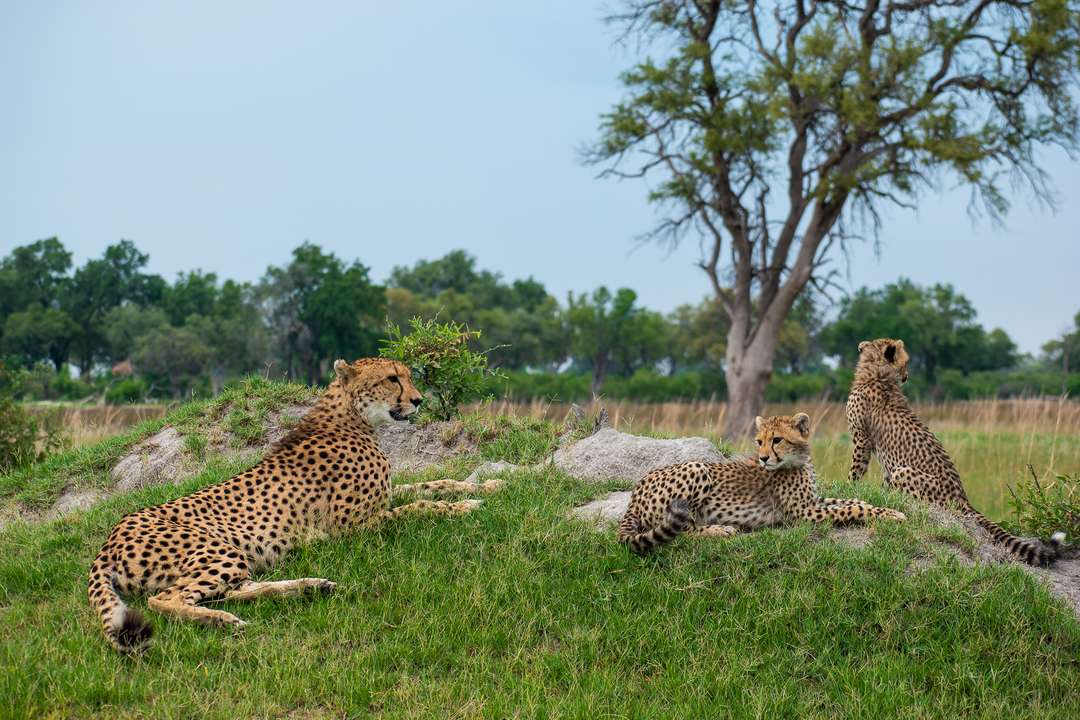 The hidden leopard: driving around trying to find an elusive cat like a leopard can be frustrating, especially when you know the leopard is in the area. With two vehicles crisscrossing the area, we were about to give up when one of us noticed the swish of a white tail tip on a termite mound. It was the leopard taking refuge in the shade of the mound, while maintaining a good vantage point for anything that may be of interest down below.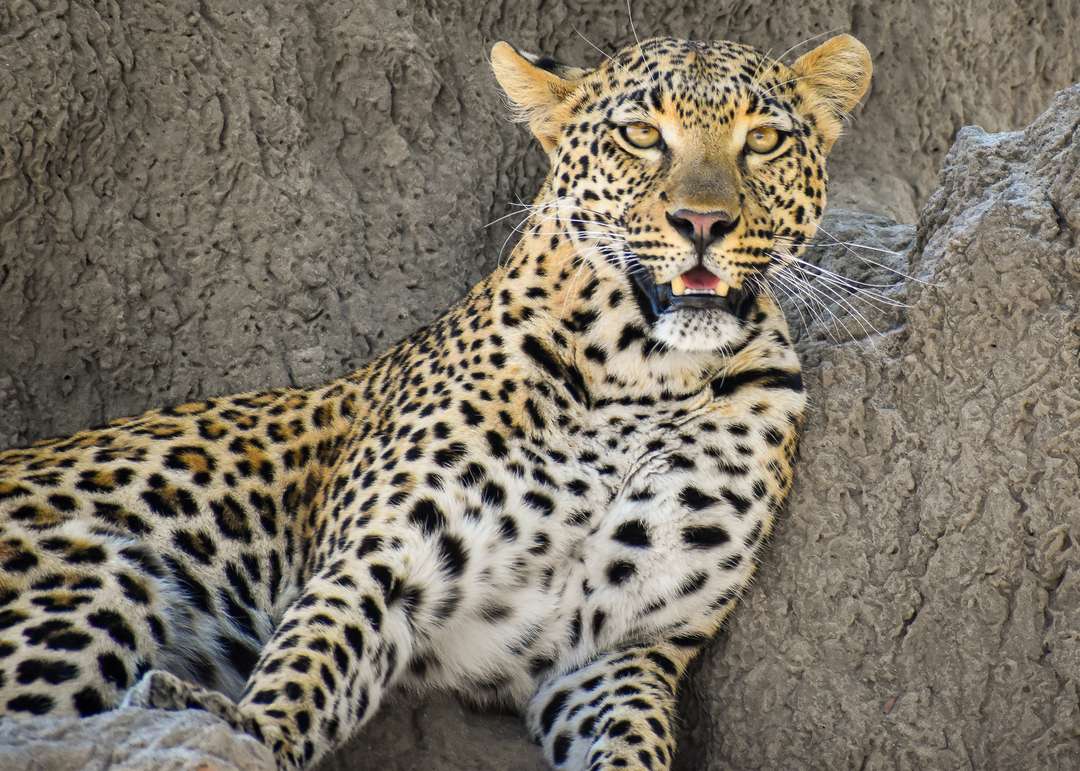 African wild dogs on the move: wild dogs are really frenetic and observing the interaction between the pack was truly memorable. The pack was on the move and it took some special driving skills from our guides to keep up with them through the mopane. Stopping fleetingly for a drink at a waterhole, they allowed a few photos, before disappearing again with no time to waste.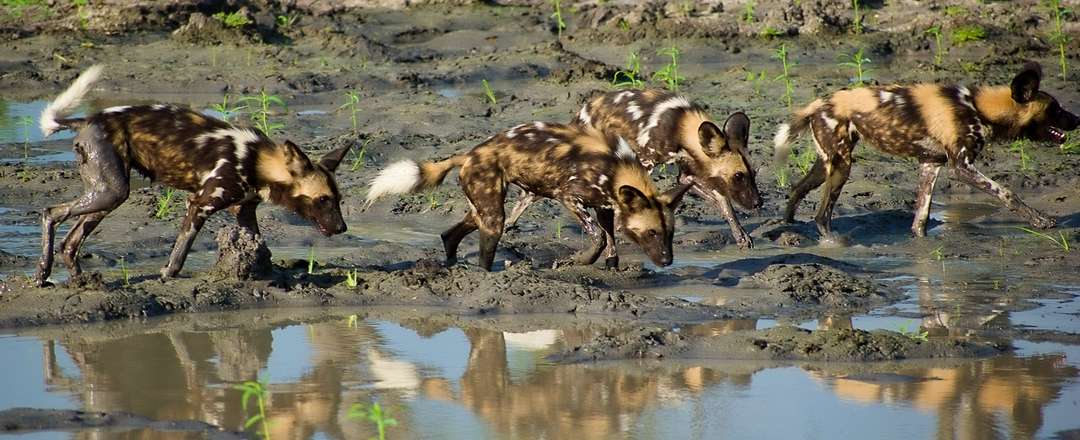 Mokoro on the Delta: Even though it was December, we still had the opportunity to be poled on a mokoro (traditional canoe-like vessel commonly used in the Okavango Delta) and enjoy a relaxing ride on the shallow waters, mesmerised by birds, frogs and water lilies.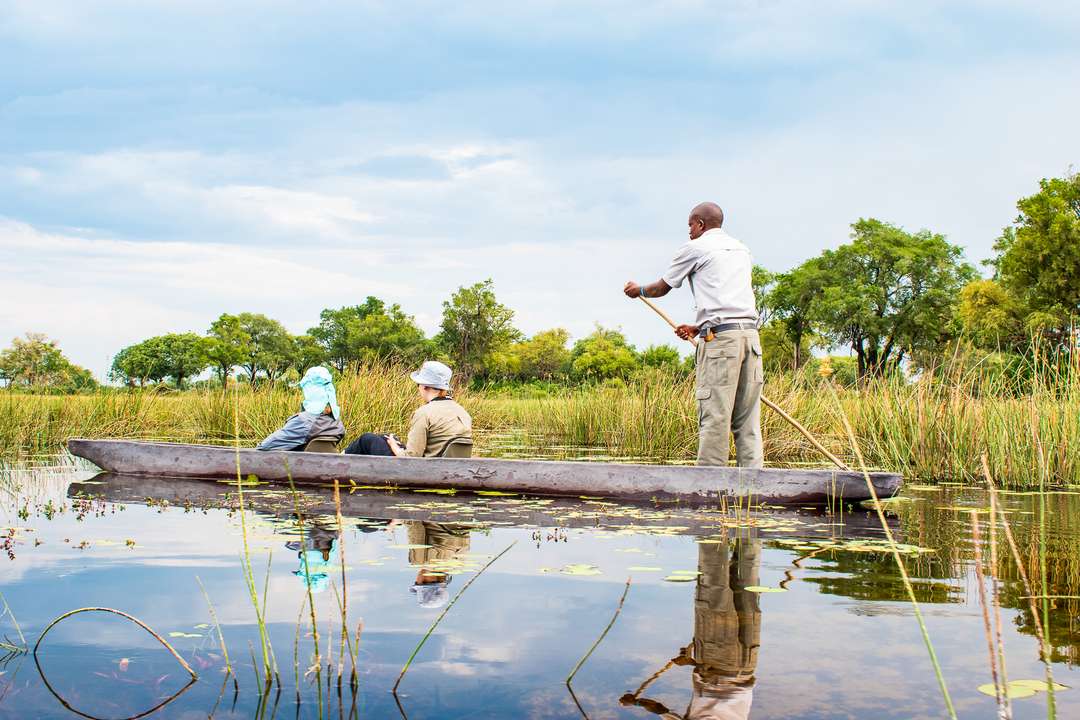 The personalised experience at Vumbura Plains was supported by wonderful staff looking after us during our stay, making it a truly unforgettable time and helping us create memories that will last a lifetime.
Tubu Tree
Our three night stay at Tubu Tree during December 2019 was filled with surprises around every corner – or should I say palm? The landscape of scattered small islands with palms is not one we expected, but this just adds to the allure of this beautiful camp and all the animals calling it home. Our sightings were as unique as the Hunda Island landscape. Let me share some with you.
Leopard stalking prey: we had a few leopard sightings during our stay at Tubu Tree. On one morning we came across a young, inexperienced leopard stalking a few impala over a large open plain. Being able to successfully hunt over such a large open area would have been nearly impossible, but seeing him get within about 40 metres of the impala without them even realising he was there made for an intriguing spectacle.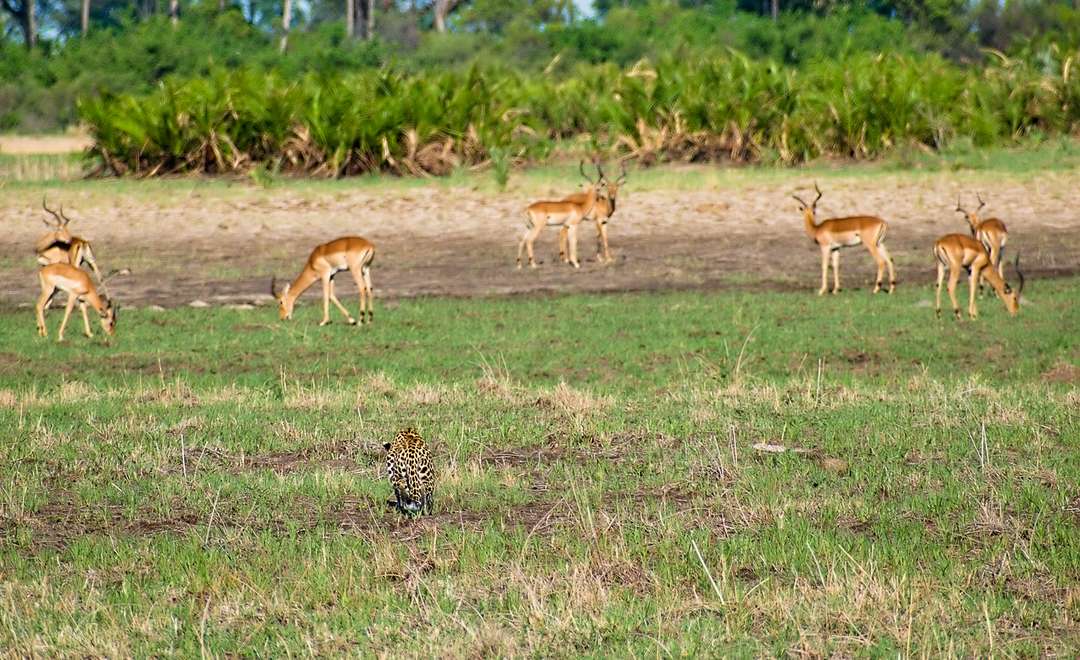 Python catching an impala: being at the right place at the right time is what being on safari is all about and when you have an experienced guide, your chances of seeing rare sightings increase. Noticing the alert, alarming behaviour of some impala on one of the islands, our guide decided to investigate what was causing it. After slowly scouring the area, we came across a sighting that very few people get to observe. A southern African python had caught a young impala. Although unlucky for the impala, this would have provided a sustaining meal for the python, which would not need food for a long time after this catch.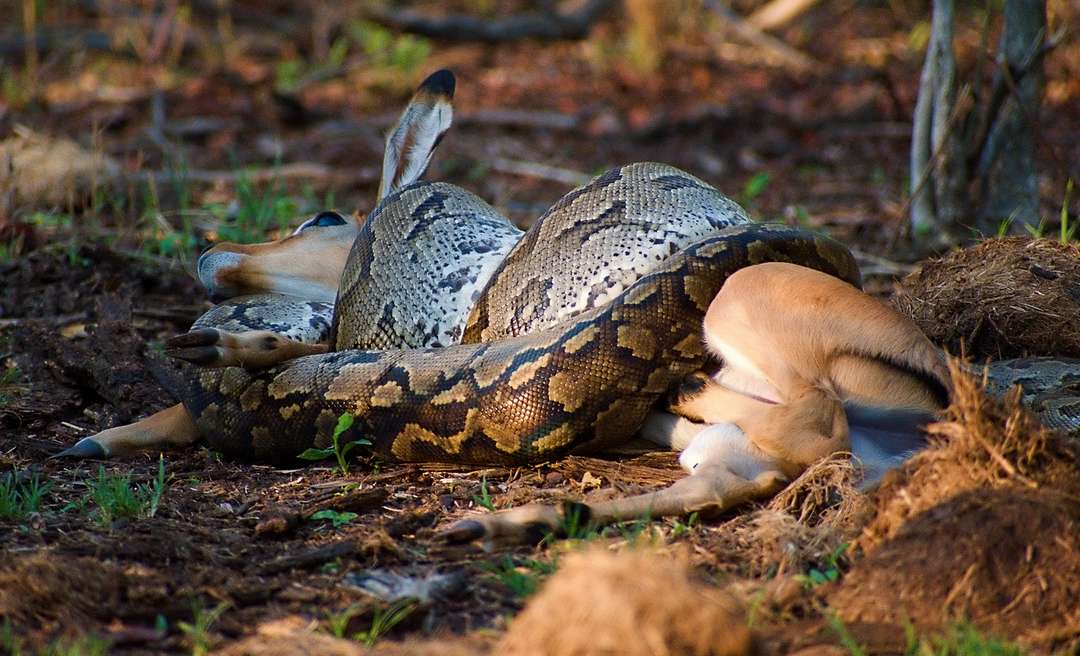 Herd of 250+ buffalo: we went out searching for Cape buffalo to the north of Hunda Island and we were rewarded with a line of buffalo seemingly as far as the eye could see. Travelling almost in single file, they made a continuous line across the horizon until they came to an opening where they could all gather for a rest – while we also stopped for coffee. They seemed as curious about us as we were of them.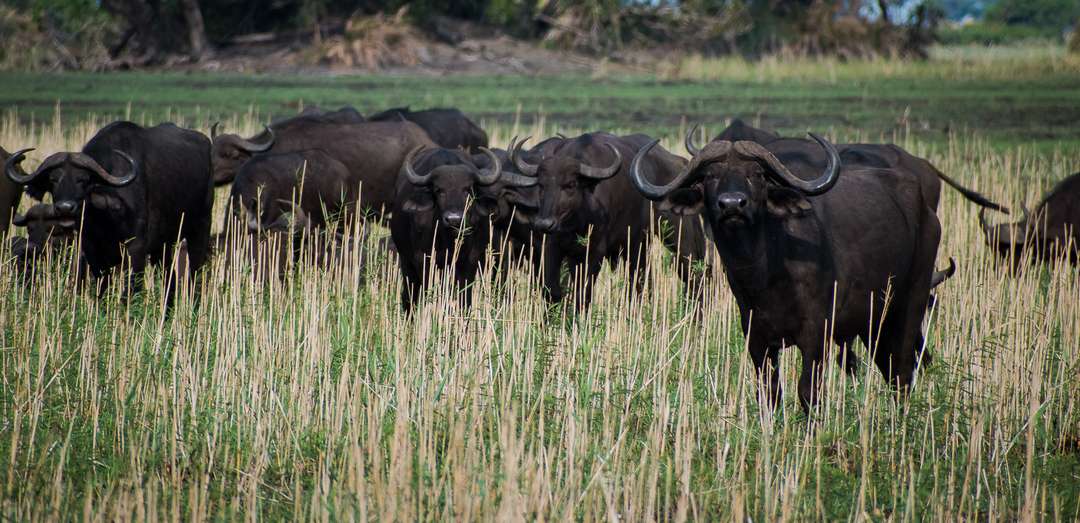 Tortoise: it is not just about all the large animals and predators when you are on safari. To really get the most of your visit you need to be able to also appreciate the smaller animals around you. My wife made the comment that she would be happy no matter what animals we see on our trip, even if it was a tortoise. So it became our challenge to find a tortoise – which is more difficult to do than you might think. Luckily a certain leopard tortoise obliged our wish.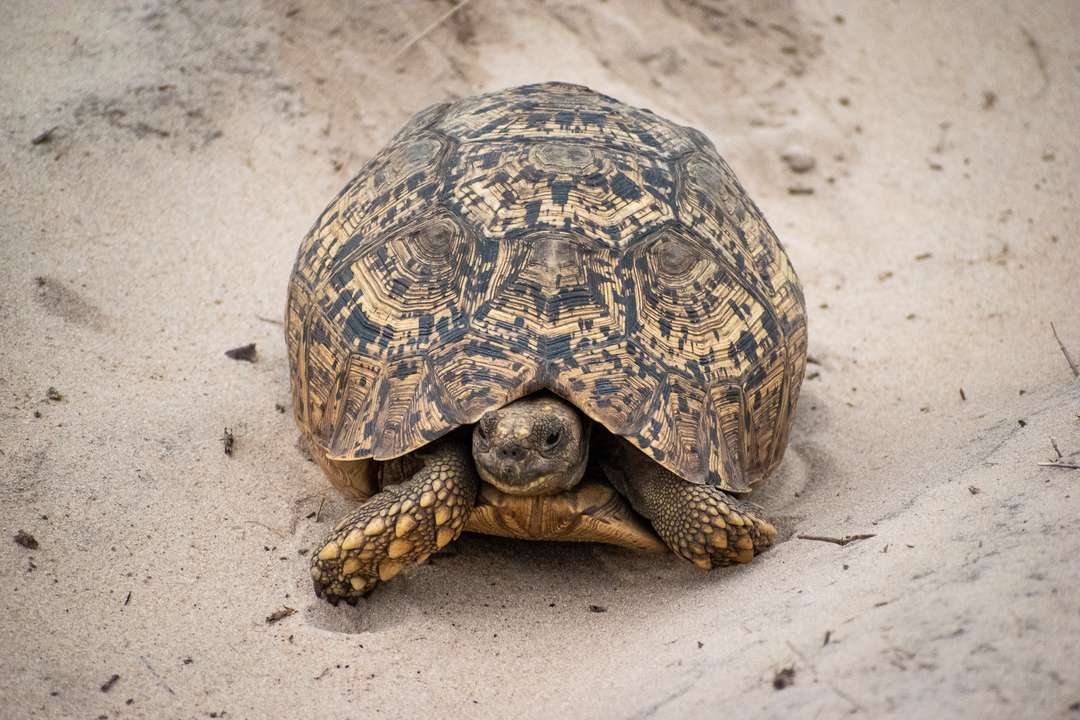 Leopard after the rain: heading out one morning after a rejuvenating evening rain shower, we came across this young leopard with his cleanly washed fur. Breakfast was an outwitted bird, a fork-tailed drongo, before he set out to find more substantial prey.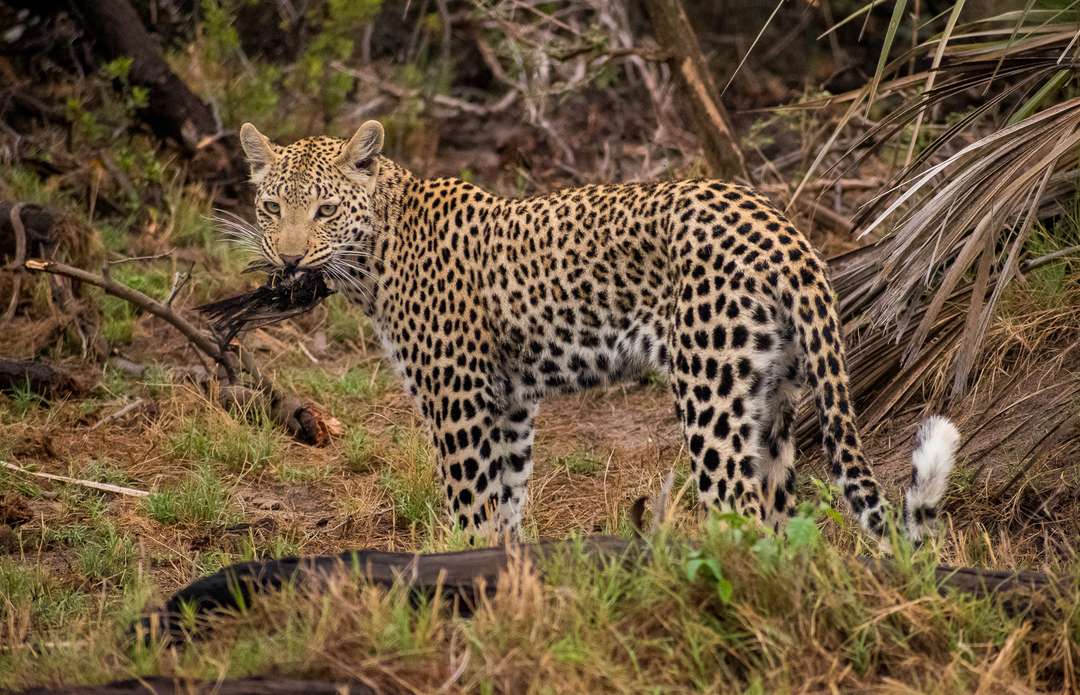 As the sun set on our last day at Tubu Tree, we reflected on all the wonderful memories we had made over the last couple of days. The holiday ended too soon, but the memories will remain a lifetime.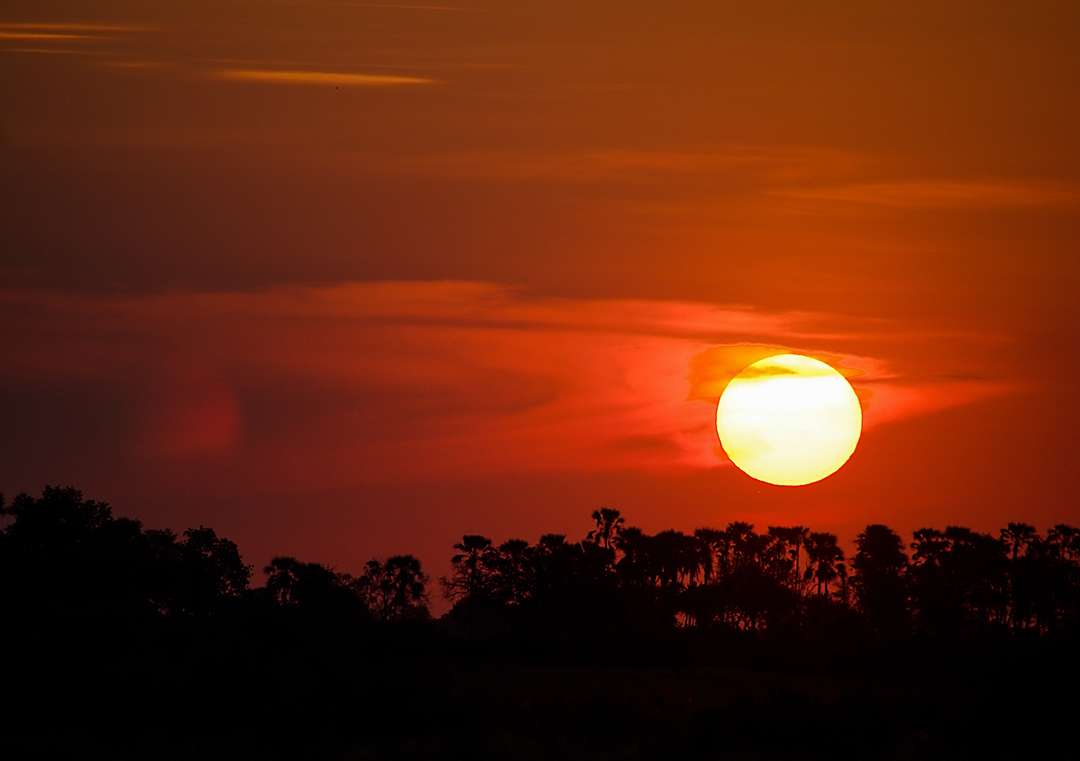 Words and Images by Willie Krause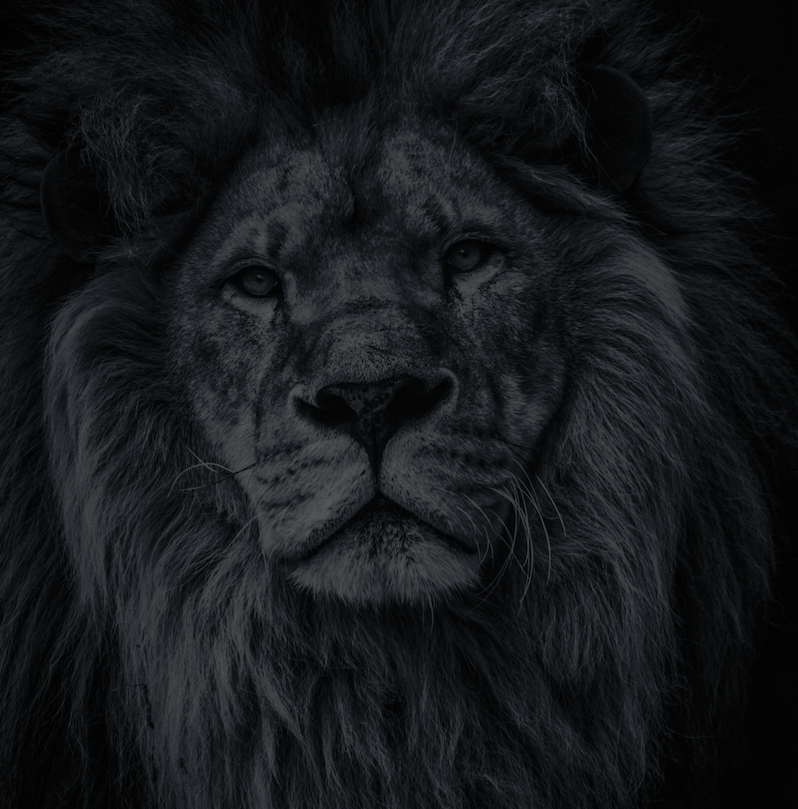 Let's plan your next journey
Ready?
When we say we're there every step of the way, we mean it, literally. From planning the perfect circuit, to private inter-camp transfers on Wilderness Air, and easing you through Customs. We're with you on the ground, at your side, 24-7, from start to finish. Ready to take the road less travelled? Contact our Travel Designers to plan an unforgettable journey.