Hoanib Skeleton Coast Camp is a place of wonder, set remotely in north-west Namibia, in the Namib, the world's oldest desert. The nearby Hoanib River, usually dry, right now is flowing after rare late-summer rain. Four hours from a wild coastline littered with whalebones and shipwreck remains, here the desert meets the sea. Totally solar-powered and barely there, its tent peaks are whitecaps on oceans of sand. A joint venture with three local conservancies, and model of ecotourism, Hoanib Skeleton Coast's research centre helps to conserve desert-adapted species such as elephant, lion, and brown hyaena. An oasis.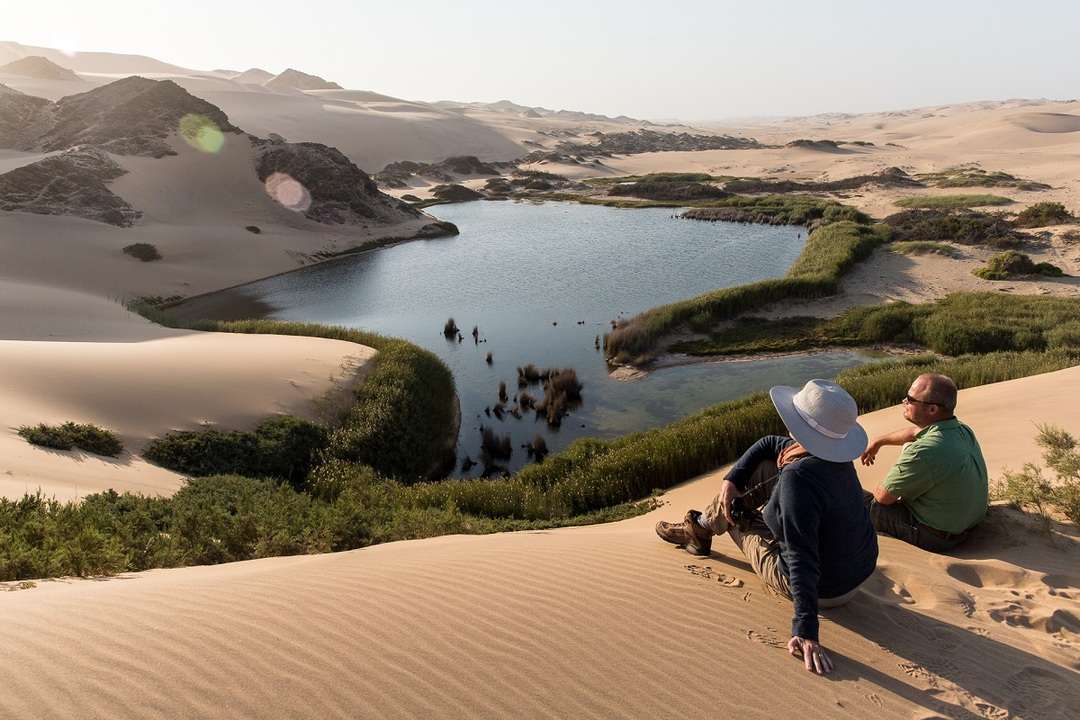 Stay here and lose yourself in the endless red ochre plains and rocky mountains, in the dunes rolling to the sea, in the impossibly starry night skies. Seek the tough desert survivors on game drives and on foot, all of the above plus giraffe, oryx, springbok, a variety of birds, and more. Learn how life prevails in a place with so little rain and minimal vegetation. Discover how Wilderness and our researchers monitor animal populations and help reduce human-wildlife conflict.
How we make an impact on environment and wildlife – and how you can, as well.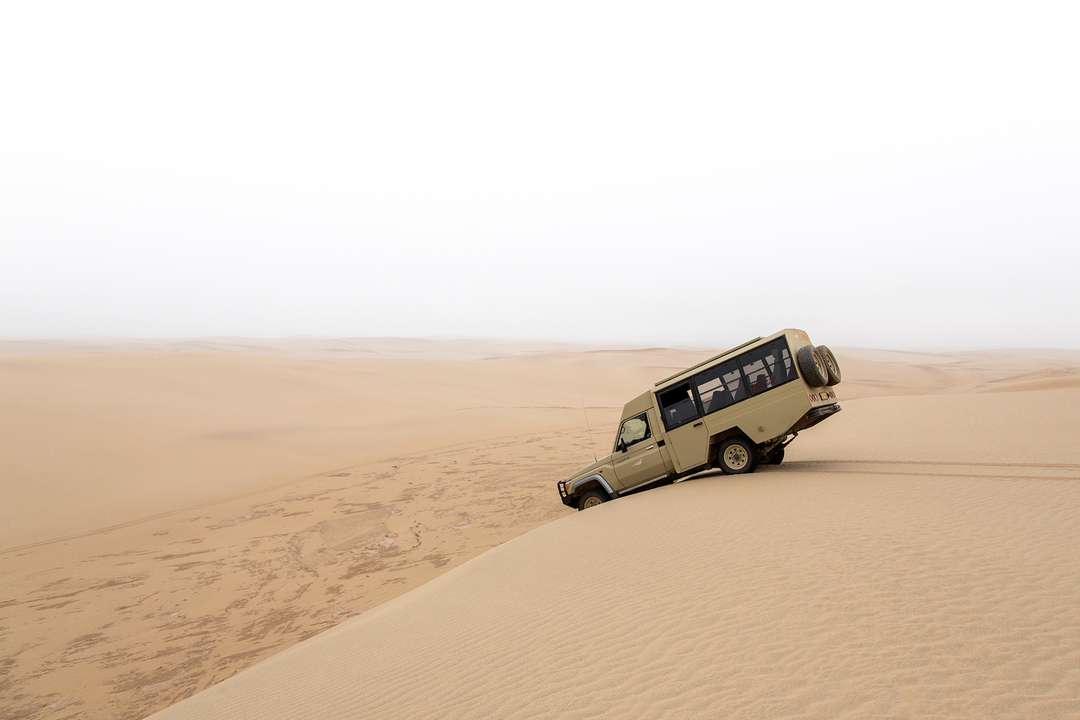 'The Hoanib Research Centre is a base for ground-breaking wildlife research in this arid environment, ideal for researchers looking to conduct long-term studies on desert-adapted animals', says Alexandra Margull, Wilderness Namibia MD. 'The centre is a hub of knowledge, contributing not just to our conservation efforts but the country's as well'.
The Desert Lion Conservation Project – Chief Researcher, Dr Philip Stander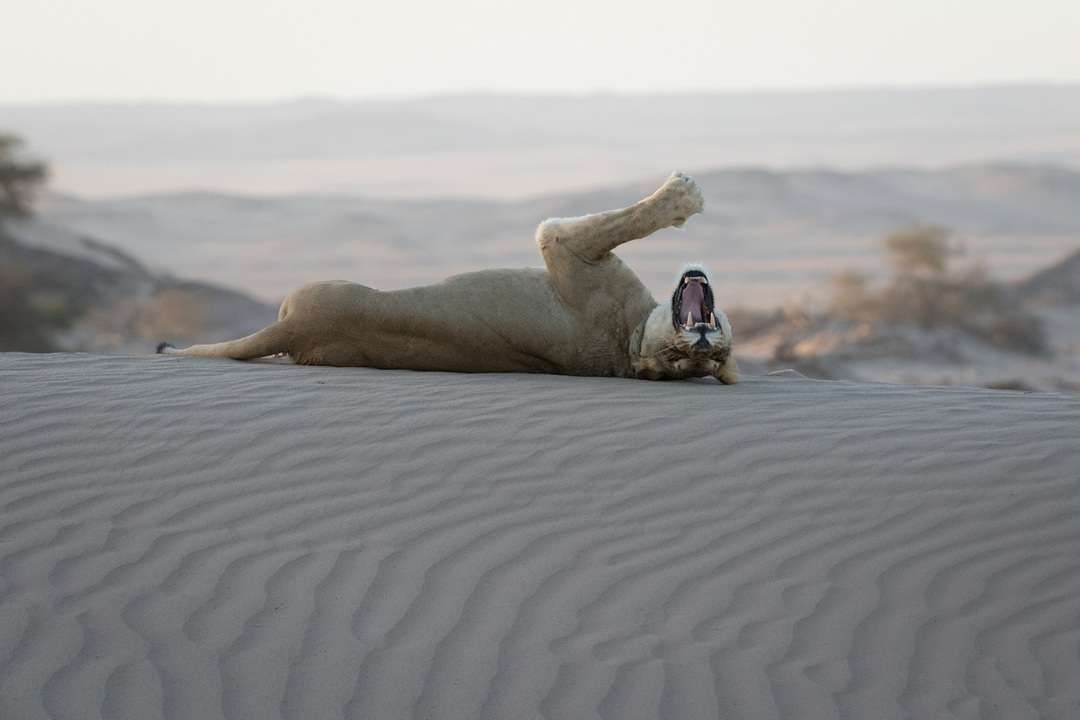 In 1998 Dr Philip Stander launched this intensive research project on the Namib's lions, being decimated due to human-wildlife conflict – killed by local livestock farmers. The project aims to collect ecological data and develop a conservation strategy that's a win-win for both lions and humans.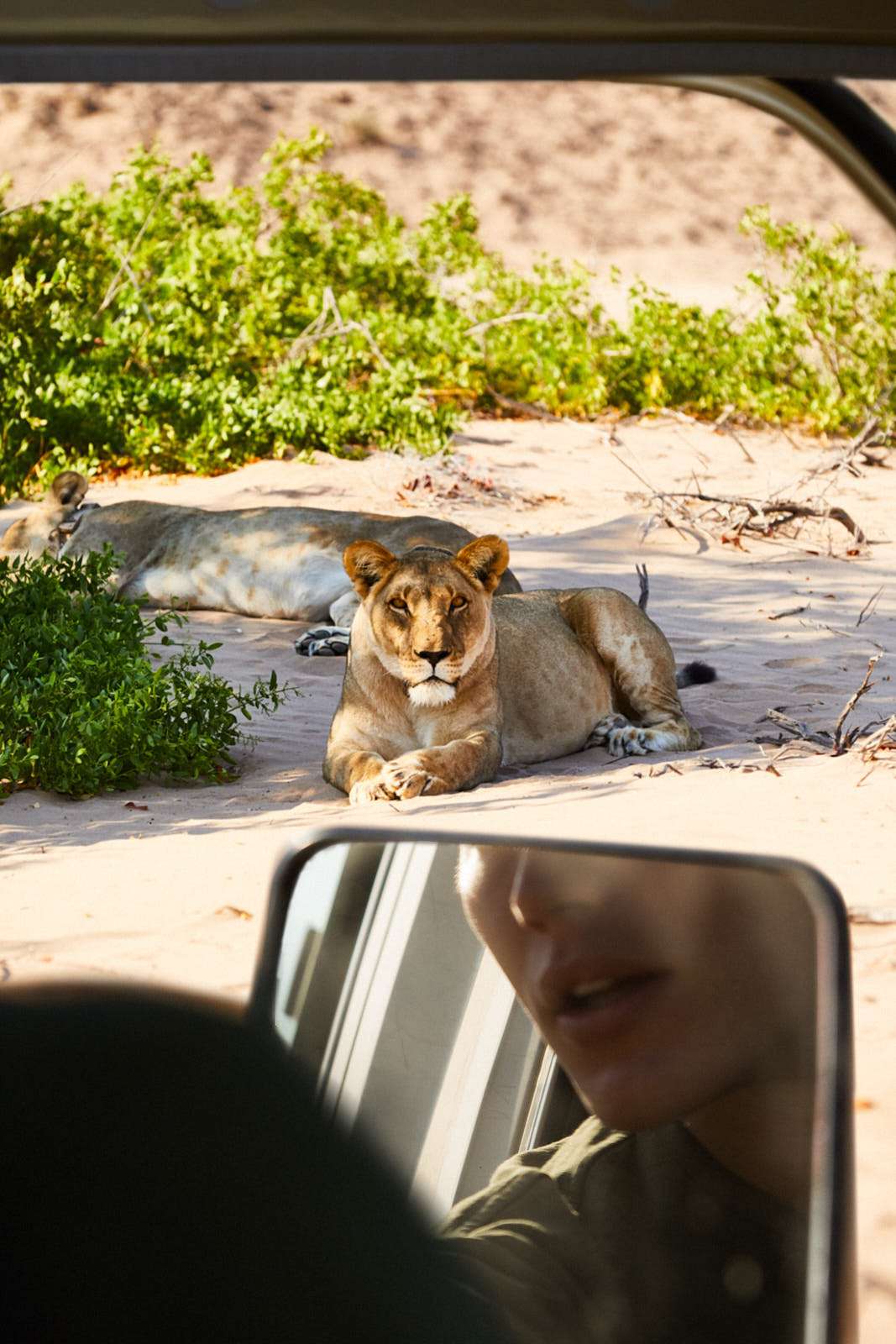 Over the years, the project has monitored the Namib lions to observe and record their behaviour, movement, grouping patterns, reproduction, and mortality. How they adapt to survive in the arid environment and with human 'intervention'. Fitted with radio collars, the lions are tracked using GPS and satellite technology, and by vehicle. Priorities are monitoring the lions' dispersal into new habitats and those living close to local communities. With those communities, localised human-lion conflict management plans have been introduced – embracing the tourism value of the Namib lions, thus helping ensure their conservation.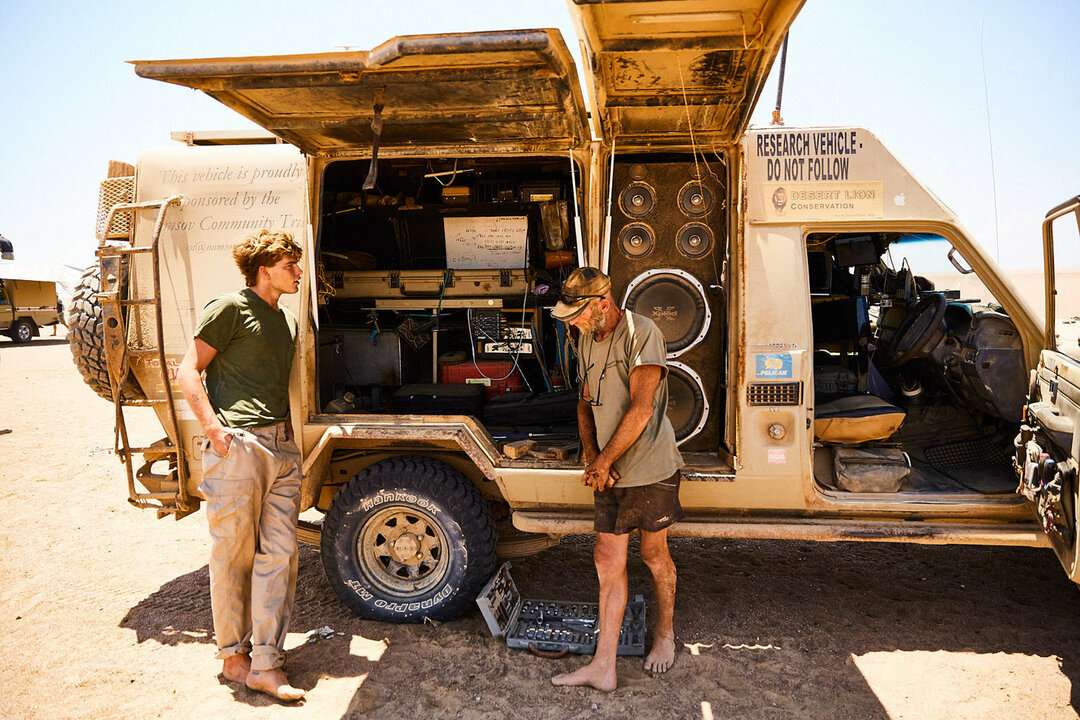 The award-winning documentary, Vanishing Kings, and its sequel Vanishing Kings – Lions of the Namib, showcase Dr Stander's work with the project.
The Desert Elephant Conservation Study – Chief Researchers, Laura Brown and Rob Ramey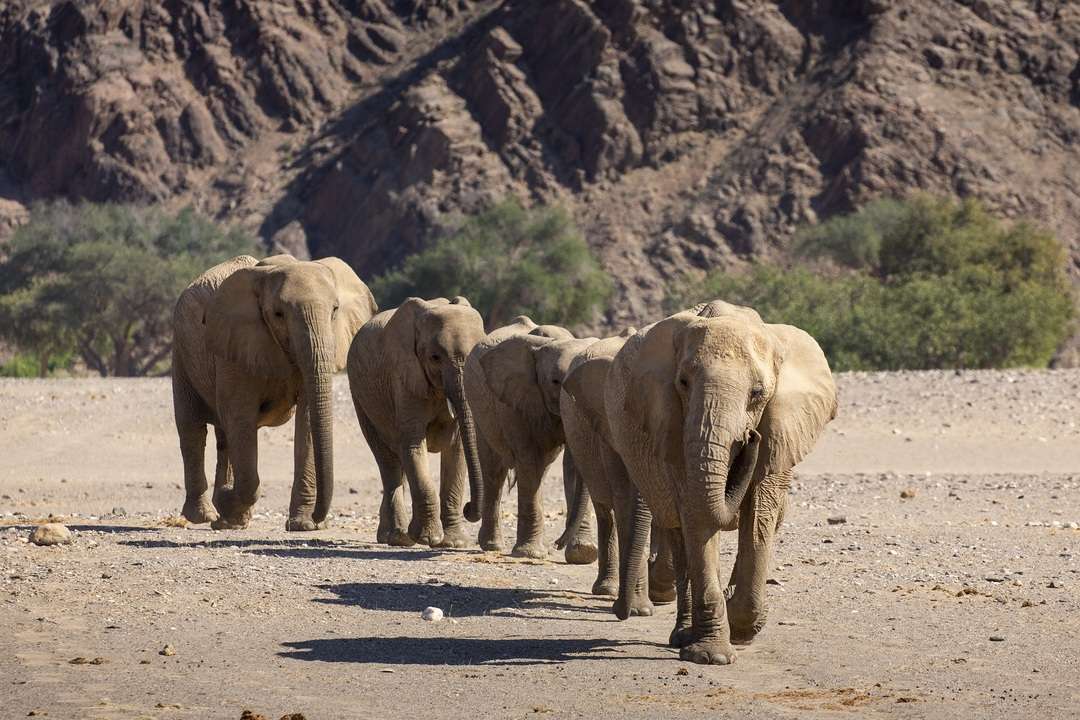 Hoanib means 'place of the elephants', a nod to the most prevalent local species. The principal researchers of the Desert Elephant Conservation Study – Laura Brown and Rob Ramey – have been studying those elephants since 2005, and helping conserve them. They're due to return to study the Namib herds again next month.
This long-term research initiative observes the dynamics of the desert elephant population related to three sub-populations of elephants, as well as their social organisation and genetics. Through annual surveys of the Uniab, Hoarusib, and Hoanib river areas, Laura and Rob have created a complete inventory of the desert-adapted elephant population, with photographic identifications of each individual. Elephants are identified based on images of their ears, tusks, and tails, helping keep track of population numbers. The data collected is then used to produce an annual census report.
Laura and Rob's study is identical to the first scientific research conducted on desert elephants from 1977-1983 by Dr PJ Viljoen – giving them long-term data comparison. Their research has shown a 30% drop in the number of elephants around the lower Hoanib and Hoarusib Rivers over ten years – due to both natural and human-inflicted deaths, low rates of reproduction and offspring survival, and emigration. Other significant findings coming out of the project: the local elephants live in resident herds connected by occasional individual movements, especially by males. This 'metapopulation' once spread across north-west Namibia, critical information in the drive to protect elephant subpopulations.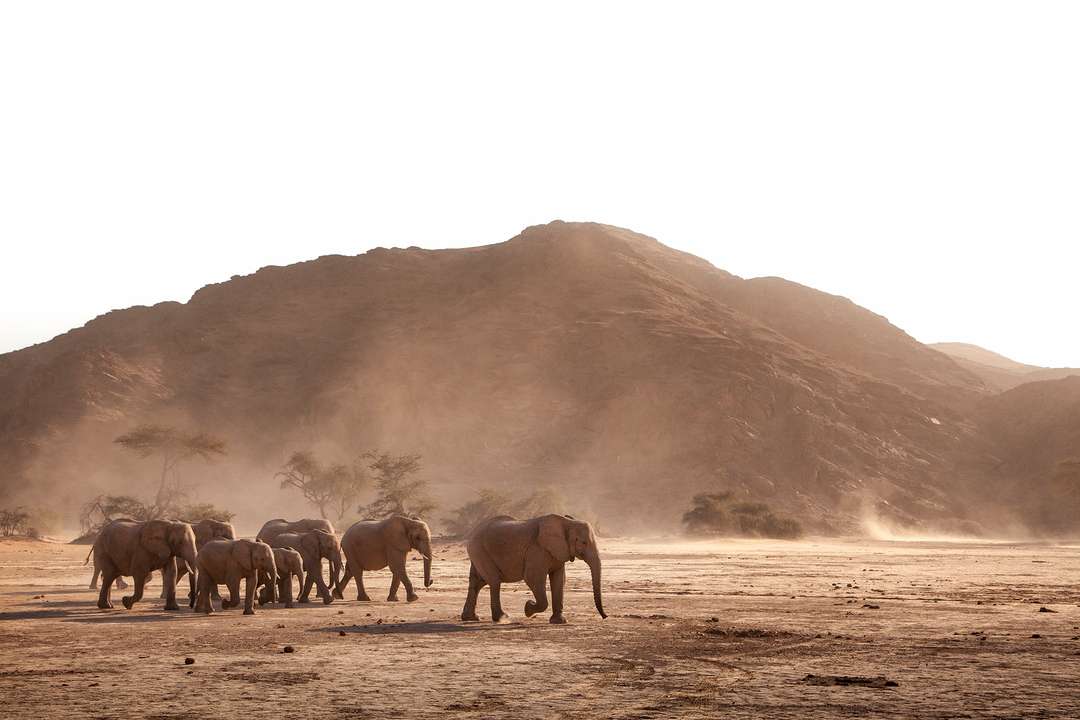 The study continues to offer significant insights into the distinctiveness of the Namib elephants. Though the same species Loxodonta Africana as savannah elephants, the desert-adapted elephants have evolved to meet the challenges of their environment – for instance, developing larger, flatter feet less apt to sink in the desert sand.
As with the Namib lions, human-wildlife conflict has been an issue with the local elephants. Laura and Rob collaborate with the Integrated Rural Development and Nature Conservation (IRDNC) group, which assists with educating local communities about the desert elephants in their areas and with how to prevent further human-elephant conflict.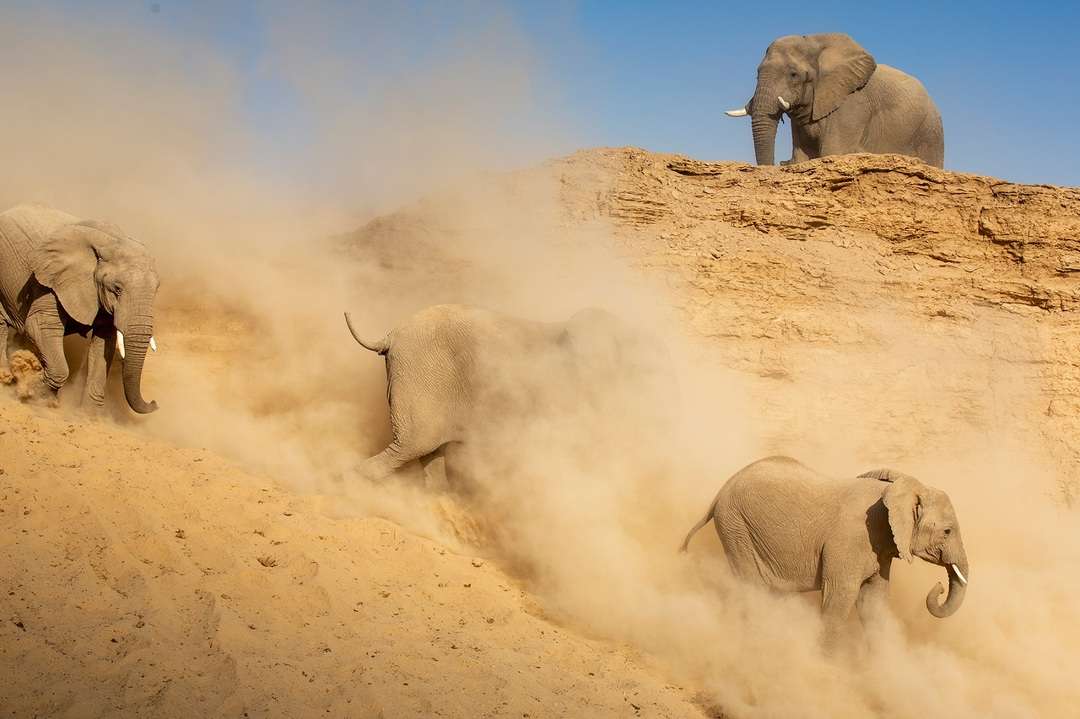 The elephants have become much more than research subjects.
'My favourite part of the project is getting to know the elephants as individuals and following their lives over the span of years', Laura says. 'Some of these elephants we have known for 17 years, and they are now like old friends we visit on a regular basis – just to check in and see how they are doing'.
The Skeleton Coast Brown Hyaena Project – Chief Researcher, Emsie Verwey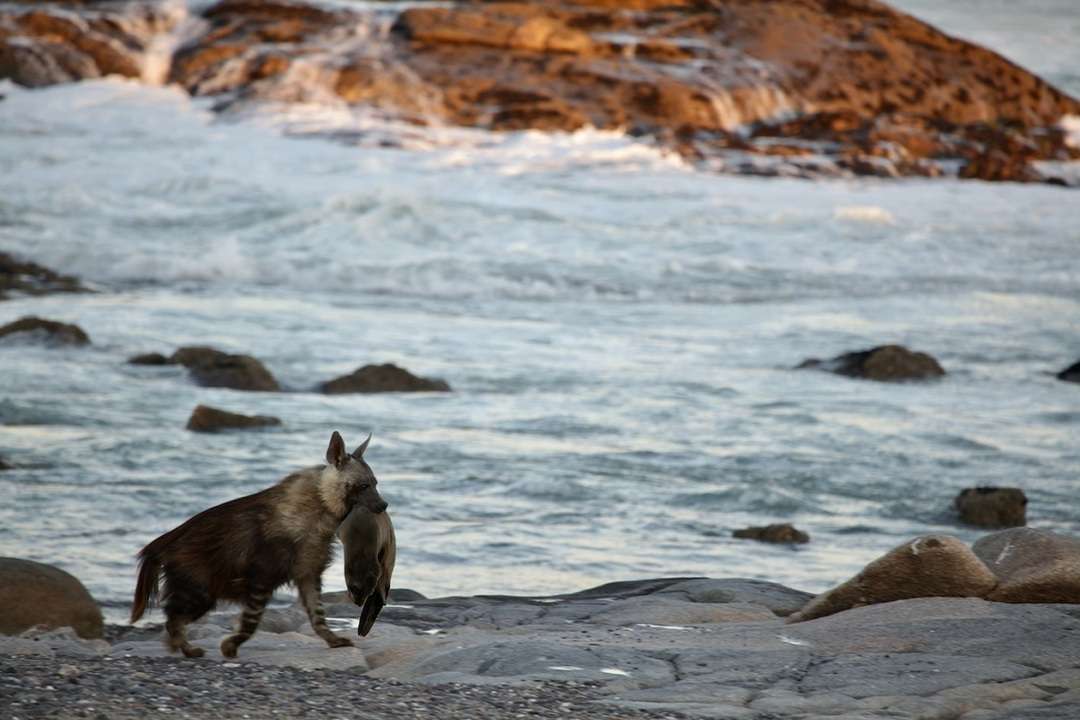 Two years ago researcher Emsie Verwey – now Field-Based Research Manager at Hoanib's research centre – began the first official density survey of brown hyaenas in Namibia's Skeleton Coast National Park, in collaboration with the Ministry of Environment and Tourism. Wilderness' Sustainability Fund made possible the purchase of camera traps, memory cards, and batteries so that this vital conservation survey could get off the ground.
Given the limited information available on brown hyaena, Emsie expects her study to take 10 to 15 years of research. She's closing the information gap; her research data and observations to date have been added to the Red Data Book on carnivores, as well as to range maps (last updated in 1998) currently being compiled by the IUCN Hyaena Specialist Group for spotted hyaena, aardwolf, brown hyaena, and striped hyaena. One of Emsie's resources has been data from the work that Rudi Loutit did in the Park in the 1980s, estimating 40 brown hyaenas lived there then.
'Both Rudi and I are now looking forward to the new estimate', Emsie says. 'I'm excited to be working on the first official survey in the Park, in order to ultimately help aid the ongoing conservation efforts of this threatened species'.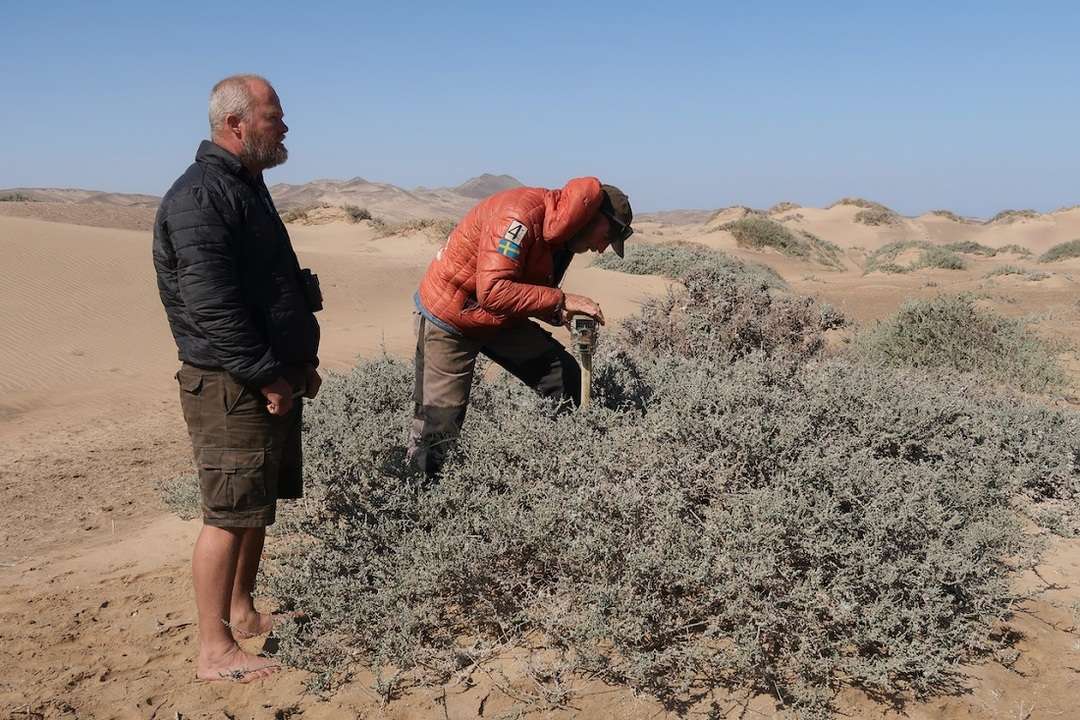 A recce from Möwe Bay to the Kunene River on the Angolan border helped prep for the density survey.
'Lots of hyaena tracks and signs', reported Emsie enthusiastically, hopefully. 'Did not see any hyaenas, but did get a good idea of the area and what the challenges will be for this survey. We concentrated mainly on the waterpoints and got some good indication of hyaena activity. We set up a preliminary camera at the spring with the most activity. The area south of Möwe Bay was scouted as well. I know this area better and visited most of the dens and latrines to check for recent activity. Judging by the signs, the Skeleton Coast has a healthy population of brown hyaenas'.
Not just Hoanib's researchers are so passionate, committed. All at Hoanib Skeleton Coast take conservation seriously, whether it be lion, elephant, brown hyaena, any one of the other local species, or the otherworldly, remarkable environment itself.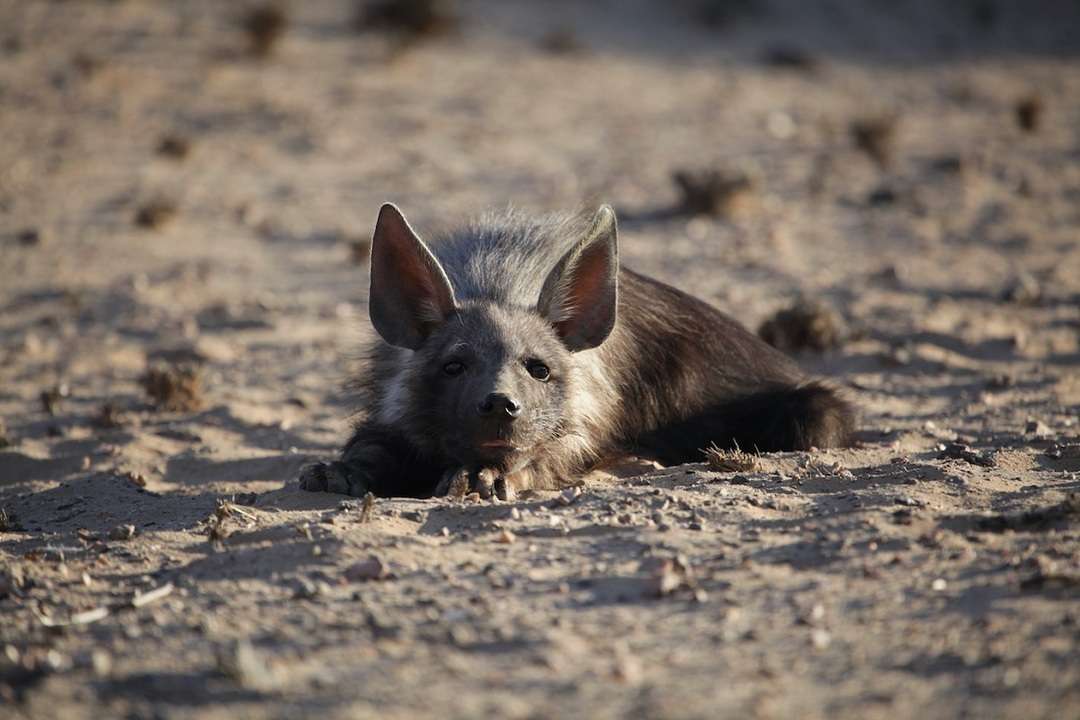 'Camp staff work to preserve the pristine nature of the desert through environmental conservation efforts, including driving only on designated roads and avoiding off-road traversing', says Munya Maponya, Hoanib Skeleton Coast General Manager. 'The guides at Hoanib embody conservation, and work in conjunction with the research centre, observing and reporting strange animal behaviour as well as sightings. This data allows researchers to know if an animal is in distress, and provides vital territorial mapping information. It also helps mitigate human-wildlife conflict.
'Recently, Wilderness installed the LoRa (Long Range) system in camp, an effort spearheaded by Smart Parks. The technology uses long-range communication to track not only animals but also vehicles. It is a cost-effective, solar-powered tool, and gives us real-time data on the location of animals that have tracking collars.
'At Hoanib', he adds, 'conservation is not just a catch phrase used lightly'.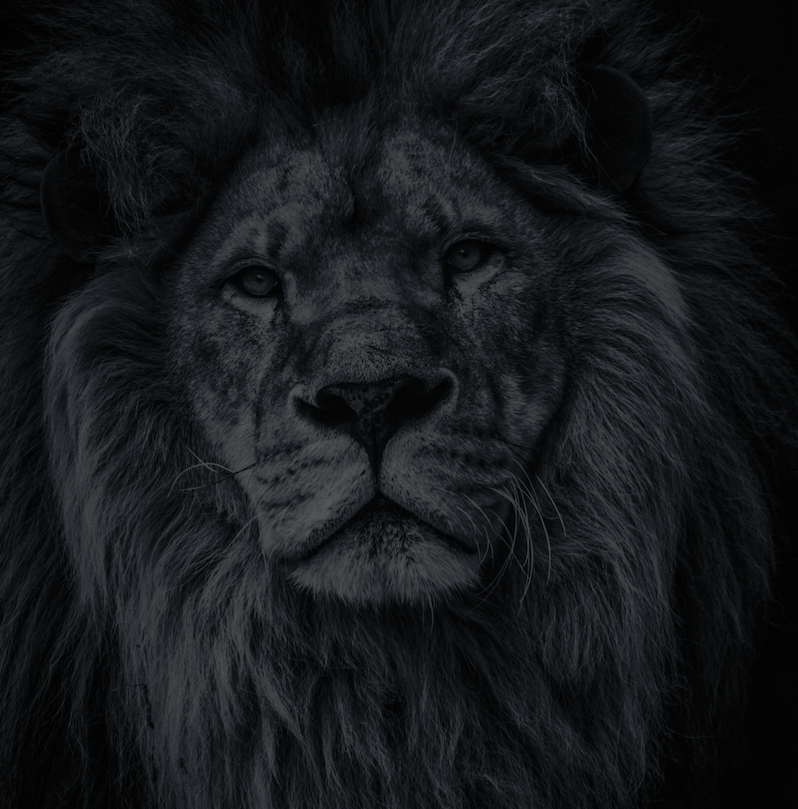 Let's plan your next journey
Ready?
When we say we're there every step of the way, we mean it, literally. From planning the perfect circuit, to private inter-camp transfers on Wilderness Air, and easing you through Customs. We're with you on the ground, at your side, 24-7, from start to finish. Ready to take the road less travelled? Contact our Travel Designers to plan an unforgettable journey.