Few places on Earth offer encounters with tribal people living as they have for centuries. Serra Cafema is one of them. Meeting the Himba, Namibia's last semi-nomads, is a highlight for those lucky enough to visit this remote, northernmost camp in the country, set on the banks of the Kunene River in one of the world's oldest deserts. A harsh, almost Martian landscape of sharp ochre mountains traversing arid plains – with the remarkable, perennial Kunene River running through them.
'A place of life and laughter in such a dramatic landscape' – how Serra Cafema General Manager Radimar Karsten wants guests to remember their experience. The camp – an earthy yet elegant homage to the environment and the Himba people, built of wood, canvas and thatch with the surrounding desert's palette – hugs the Kunene under a shelter of ana trees. The sound of rushing water sends guests to sleep. But beyond, the vast sea of rolling red dunes and craggy mountains to the north, after which the camp is named, seems inhospitable – or at least fiercely challenging. Serra Cafema's home – the 300 000-hectare Marienfluss Conservancy, owned primarily by the Himba is a model of ecotourism.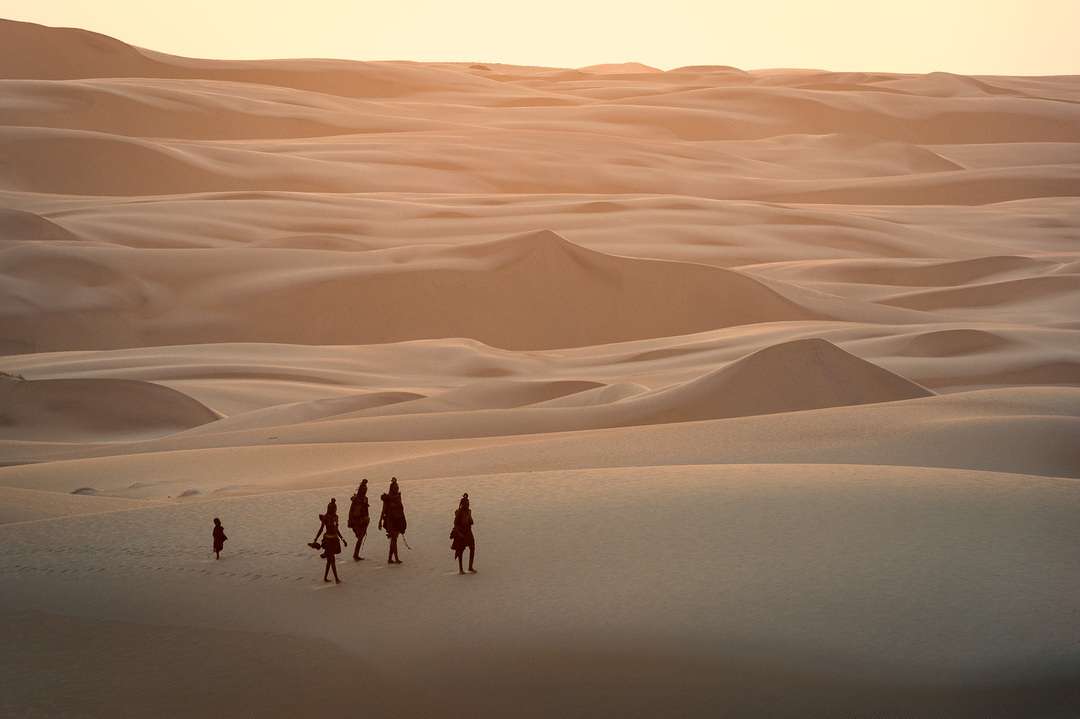 'Since 2003, Wilderness and the Marienfluss Conservancy have been proud partners in Serra Cafema', says Carina Losper, Area Manager for Serra Cafema and three other Wilderness Safaris camps in Namibia. 'As community development and tourism in Namibia are grounded in tourism, partnerships between communities and safari camps that bring expertise, financial means, and a desire to add to the landscape in both tangible and intangible ways are important.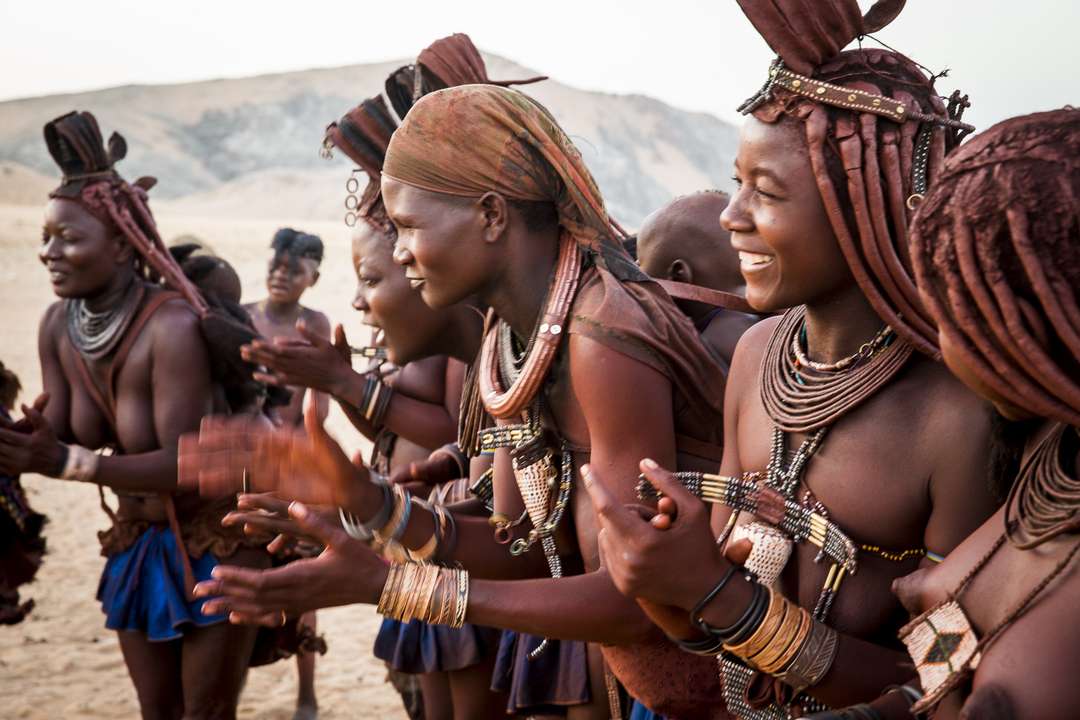 'Serra Cafema has ensured excellent relationships with the local Himba villages', she adds, 'and the regular guest visits there exemplify sensitive, mutually beneficial cultural tourism. Some of the direct benefits for the Himba include the building and ongoing support of the Marienfluss School, the first school in the conservancy with Grades 0 to 7, and a conservancy clinic, in development. We deliver fresh water to the nearby Himba villages three times a week; we have a shop (Ostora) in camp where they can buy basic food with money earned from selling their arts and crafts to camp guests; and during the COVID-19 pandemic, Wilderness Safaris, in conjunction with Children in the Wilderness, have distributed food parcels to the Himba community. Plus 70 percent of Serra Cafema's staff is Himba'.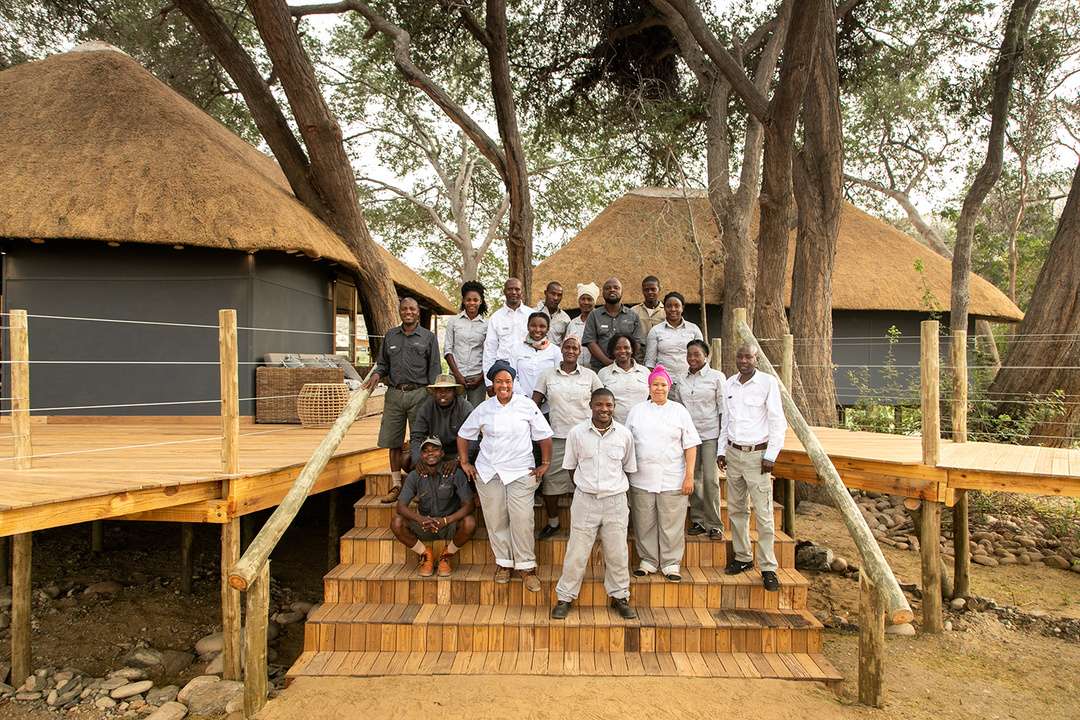 The desert ecosystem around Serra Cafema is stunning, in more than one sense. Tune in, tune out amidst infinite space and outrageous colours, shifting from orange to red to purple as the sun sets. Stunning, it leaves guests gobsmacked as to how life can survive there, beast or human. For much of their stay, guests stop in wonder and silence, humbled by what's around them.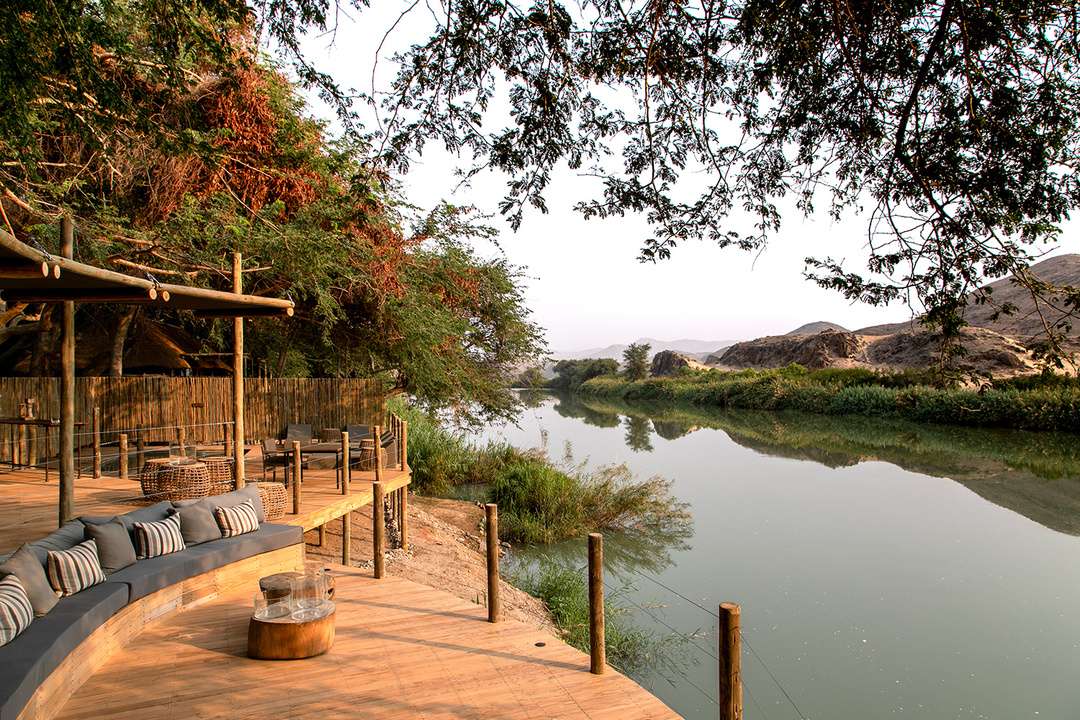 'Being so remote, it feels like a land forgotten by time', Radimar says. 'There's no cellphone reception, and no rat-race either. Just the magic of Cafema – the remoteness of the camp, the vastness of the area, the mesmerising sounds of the rapids below camp, the visit to the Himba people'.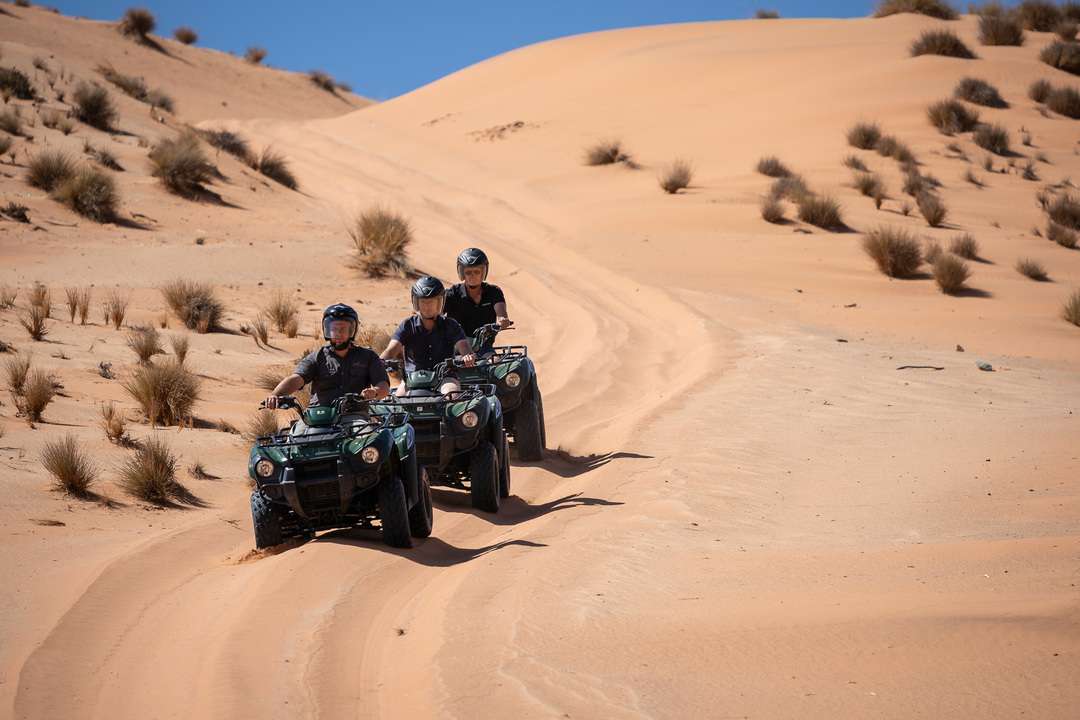 There's a variety of activities on offer: guided (eco-senstive) quad biking; boating on the Kunene; birding; nature walks. Wildlife you might spot include oryx/gemsbok; springbok; Hartmann's mountain zebra; water monitor lizards; the occasional python; and of course the plentiful Nile crocodiles in the river. As for birds, possibly herons; weavers; doves; African paradise flycatchers; bokmakieries; kingfishers; crombecs or bulbuls.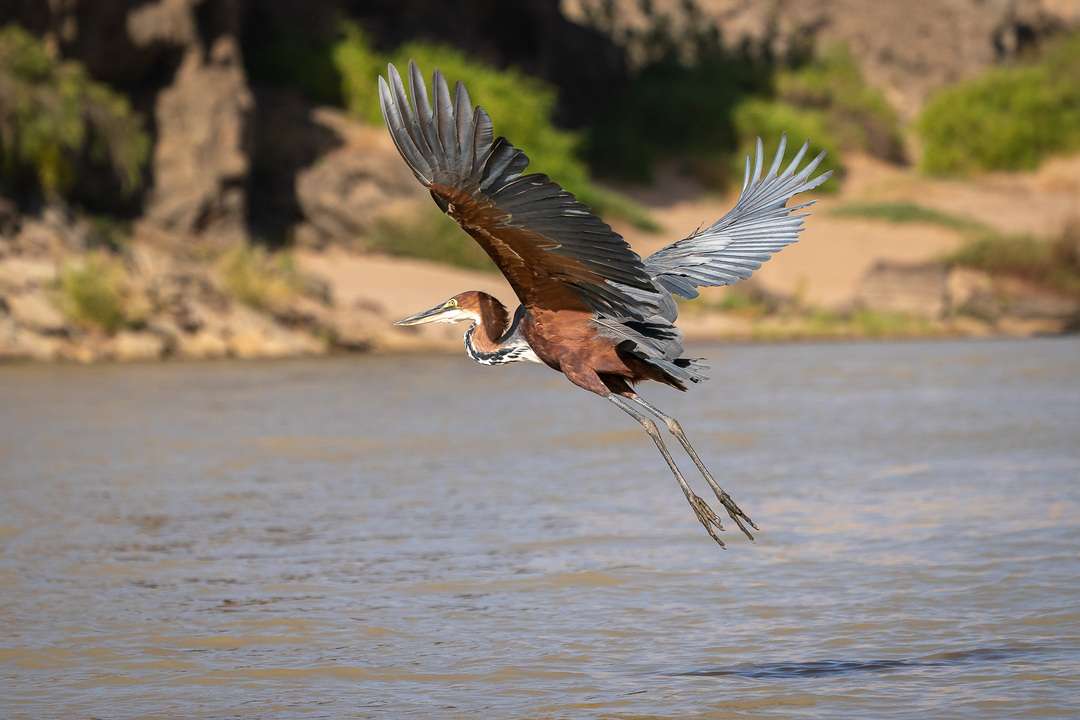 But Serra Cafema's main attraction is time shared with the Himba tribe, when they've moved closer to camp and set up a small, impermanent village of mud, cow dung, and wood huts for themselves and their livestock. A tribe once part of the Herero, migrating south from the Great Lakes in the sixteenth century and acquiring the name 'Himba', meaning 'beggar', in the nineteenth when an epidemic killed off most of their cattle and left them destitute. For much of their history they have had to scrape together an existence, turning semi-nomadic in order to survive. Today they number roughly 50 000, spread across northern Namibia and Angola. They live much the same as they always have, tending their livestock, prizing their cattle, communing with their ancestors around a central holy fire. The women doing much of the heavy lifting, domestic work, child minding, cooking, and the men taking the livestock out to graze, often for weeks at a time. A visit to the Himba often means mainly with women and children.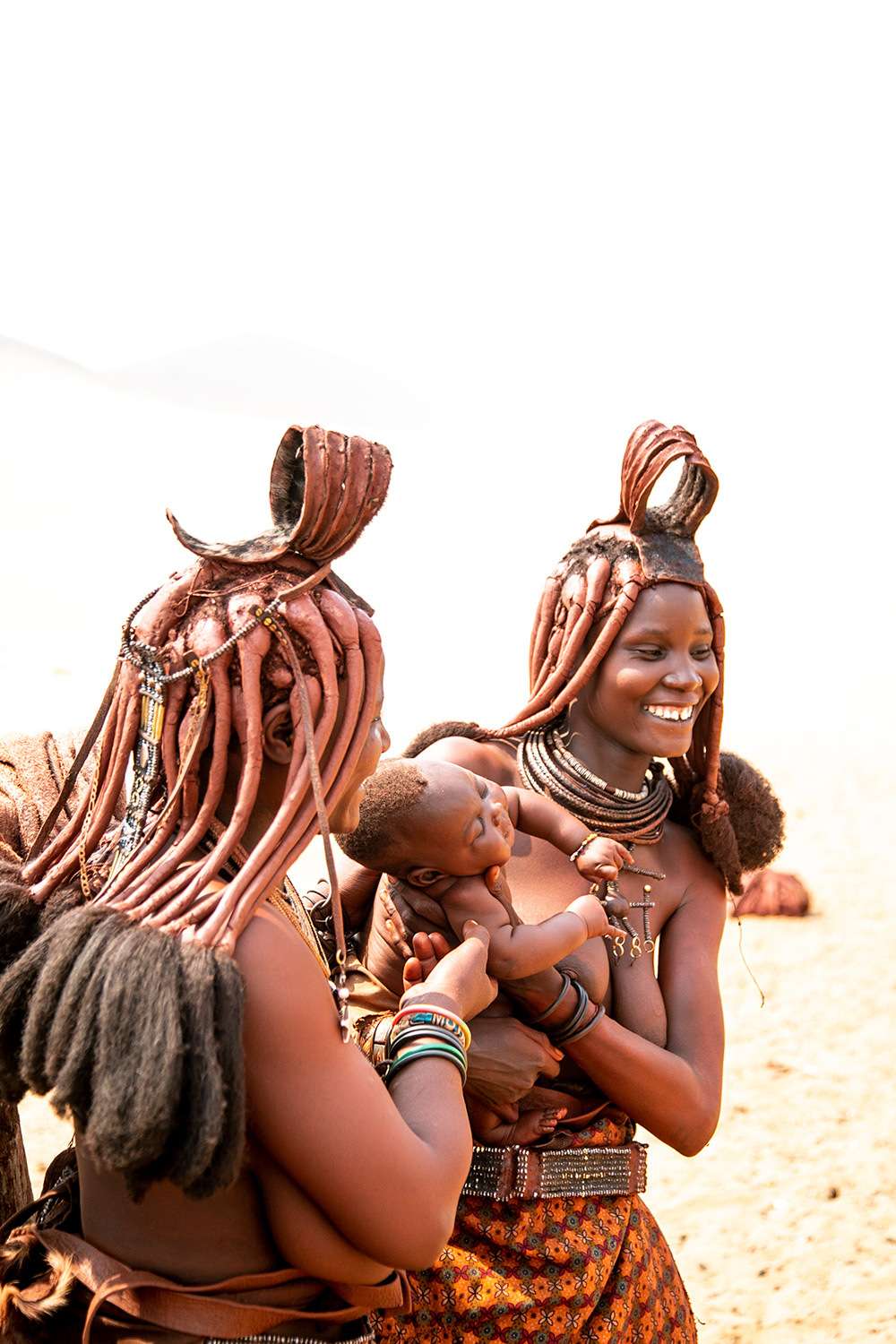 'This is a real authentic experience', Radimar says. 'There is no time limit to the visit, as some guests get so carried away that they stay five to six hours. With the Himba living so close to nature, and with no demand for a fancy way of life, they are content with what they have. They are happy, they are proud, they are friendly. They ask guests questions via the guides, they interact, they laugh. Respecting the Himba, guests ask permission to take photos. We support their existence and way of life, and try our utmost to keep the interaction as genuine as possible'.
Many visitors are curious about otjize, the mix of crushed red ochre and fat that Himba women smear on their skin to clean, moisturise, and beautify themselves. Or their 'smoke baths', using burning resin to perfume their bodies and clothes.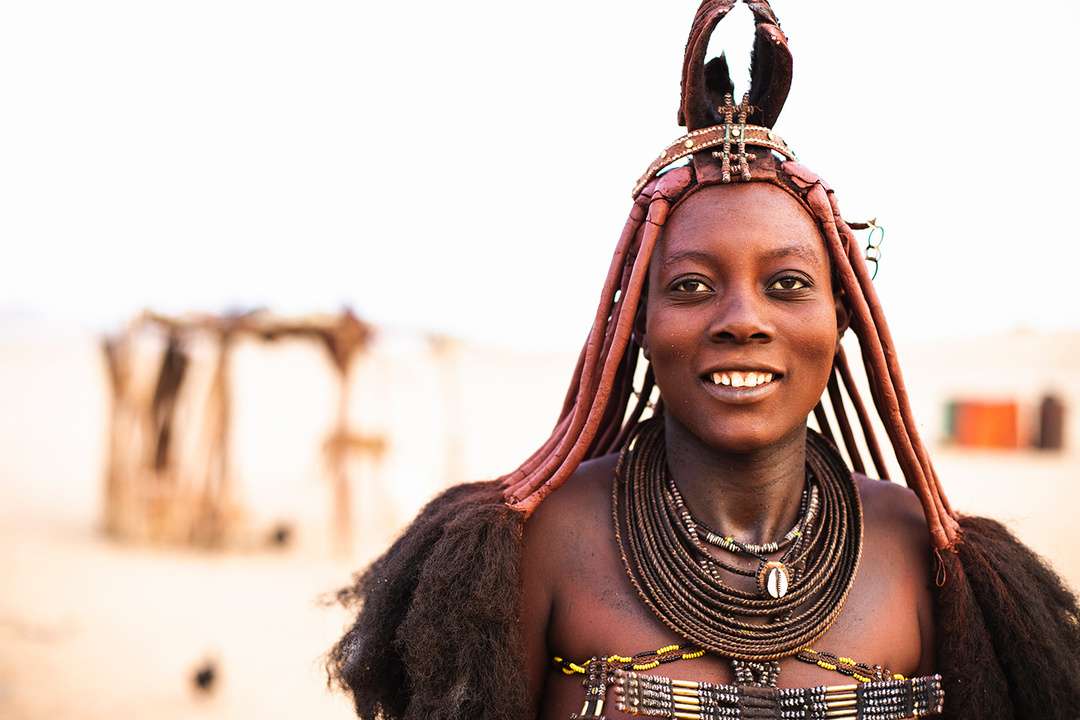 Serra Cafema Field Guide Elias Viyani, who speaks fluent Ovahimba, describes the standard guest-Himba encounter:
'Guests are accompanied by a guide/translator, as the Himba people do not speak English or Afrikaans, only the Himba language. We brief guests about the Himba's history, their culture, beliefs, customs, rituals, and ceremonies, and where not to walk while in the village. We then escort guests into the village, greet the people, and make introductions.
'The Himba are of great curiosity', Elias continues, 'often enquiring about a guest's origin, if they have children back home, if they are married, how many wives they have, if they have livestock. They find monogamy rather hilarious, as polygamy is widely accepted in Himba society. Consent for taking pictures is asked for, and always granted. The Himba ladies will then entertain guests with songs and dancing. Guests love these performances; before the COVID-19 outbreak and social distancing, some guests would join in. Currently, guests are required to wear face masks to protect these wonderful people.
'Towards the end of the visit, guests give thanks, by donating either money or food items (acquired from the Serra Cafema camp), or by buying curios [e.g. jewellery, leather goods, woven baskets] made by the Himba. These gestures of kindness are highly appreciated by the community, as living off the land has become exceedingly difficult in the desert with prolonged spells of drought'.
The total Serra Cafema experience makes a fine finale to a Namibian journey, pairing well with Wilderness' other camps there, such as Little Kulala or Hoanib Skeleton Coast. Offering the promise of romance, in the broader sense, and adventure, with visits to the Valley of a Thousand Dunes, dining under uncountable stars, or gathering around the fire pit in reverence. A time for reflection, perhaps, and soul searching.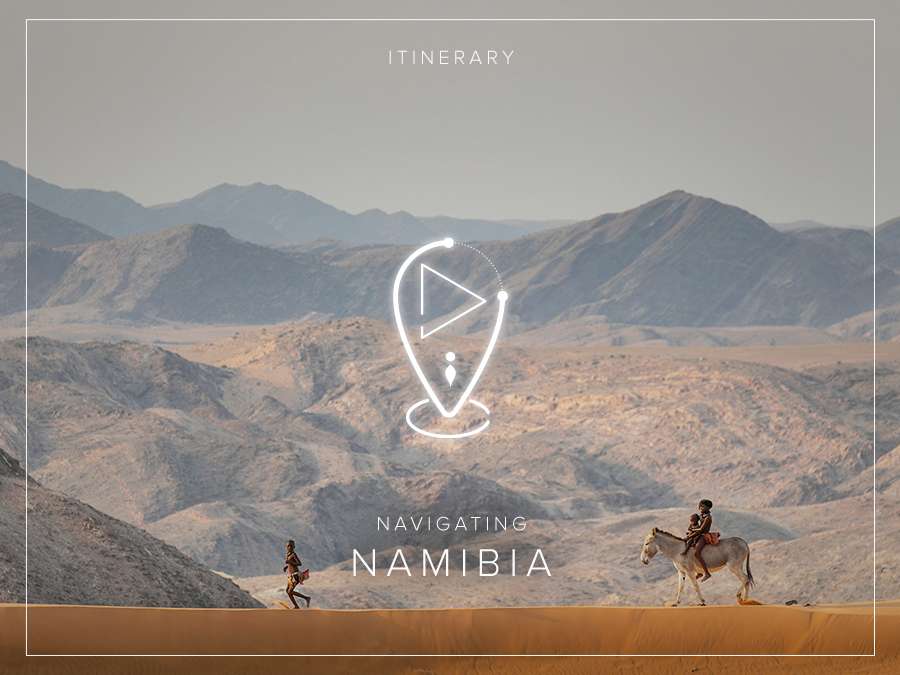 'Serra Cafema must be the last camp to visit', Carina says. 'You can go into relax mode, enjoy the rooms, the beautiful landscape, and the mighty Kunene River. You don't need to rush from one activity to the next, you can do everything at your own pace'.
Her appreciation doesn't stop there ...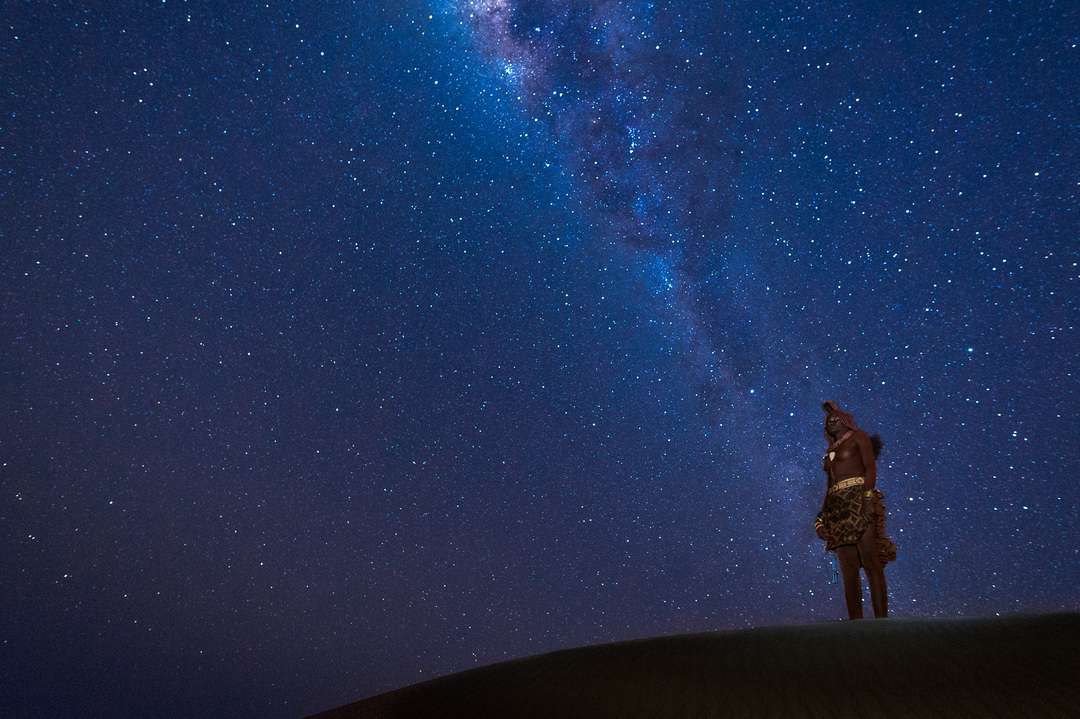 'The first day I arrived at Serra Cafema, I fell madly in love with the camp and the people here', Carina continues. 'They taught me lessons I will never forget: how to do more with less, and that your heart and soul must be here to survive the harsh reality. We went through floods, rains, and terrible drought, but they made every one of us stronger together. I have a deep emotional connection with the camp and its people – it's food for my soul to be out here'.
Written by Melissa Siebert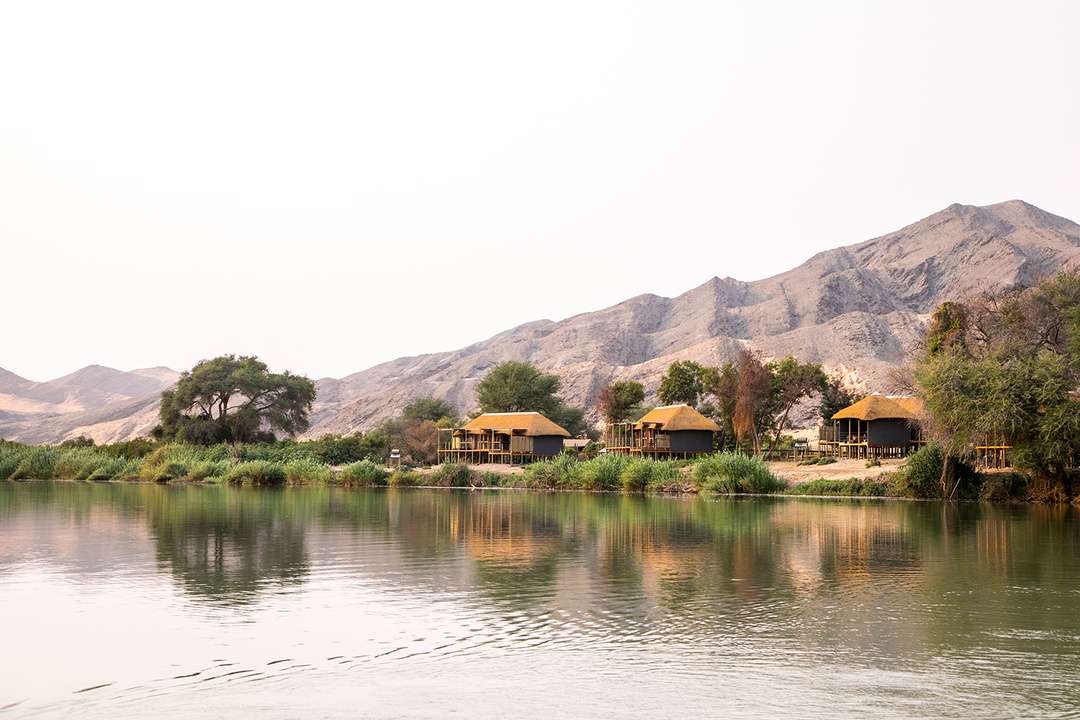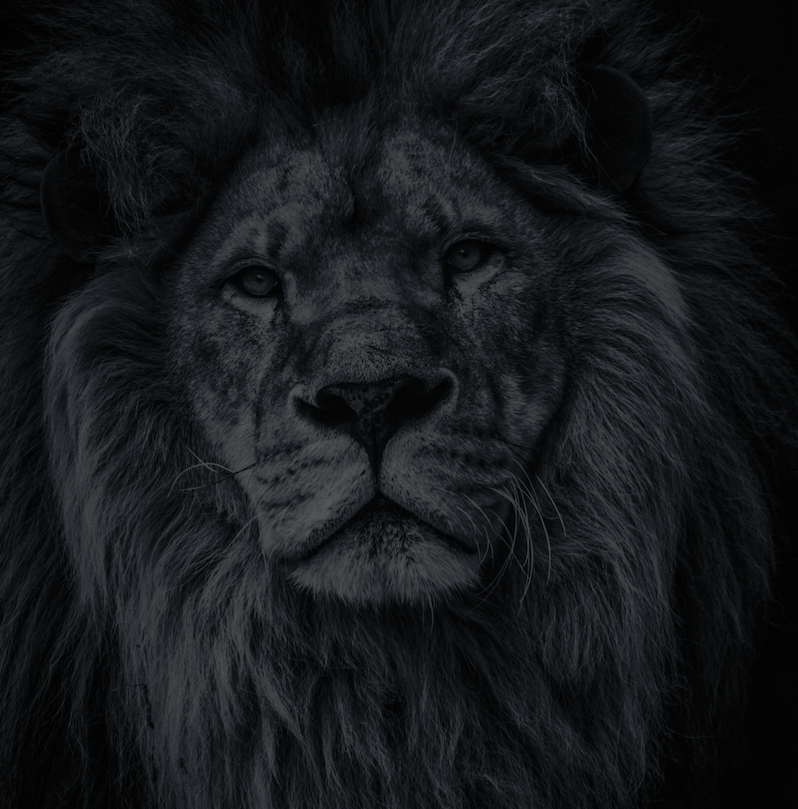 Let's plan your next journey
Ready?
When we say we're there every step of the way, we mean it, literally. From planning the perfect circuit, to private inter-camp transfers on Wilderness Air, and easing you through Customs. We're with you on the ground, at your side, 24-7, from start to finish. Ready to take the road less travelled? Contact our Travel Designers to plan an unforgettable journey.