Rwanda is much more than gorillas. Most travellers visit the capital Kigali and fulfil their dreams of a gorilla trek in Volcanoes National Park. But until recently they've generally skipped Akagera National Park along the country's eastern border, like Rwanda itself a miraculous story of survival and regeneration. And significantly, Central Africa's largest protected wetland and Rwanda's last remaining refuge for savannah-adapted species. In Akagera's north-east lies Magashi, Wilderness Safaris' newest camp in Rwanda and balm for the soul – as well as one of the most thrilling safari experiences in Africa.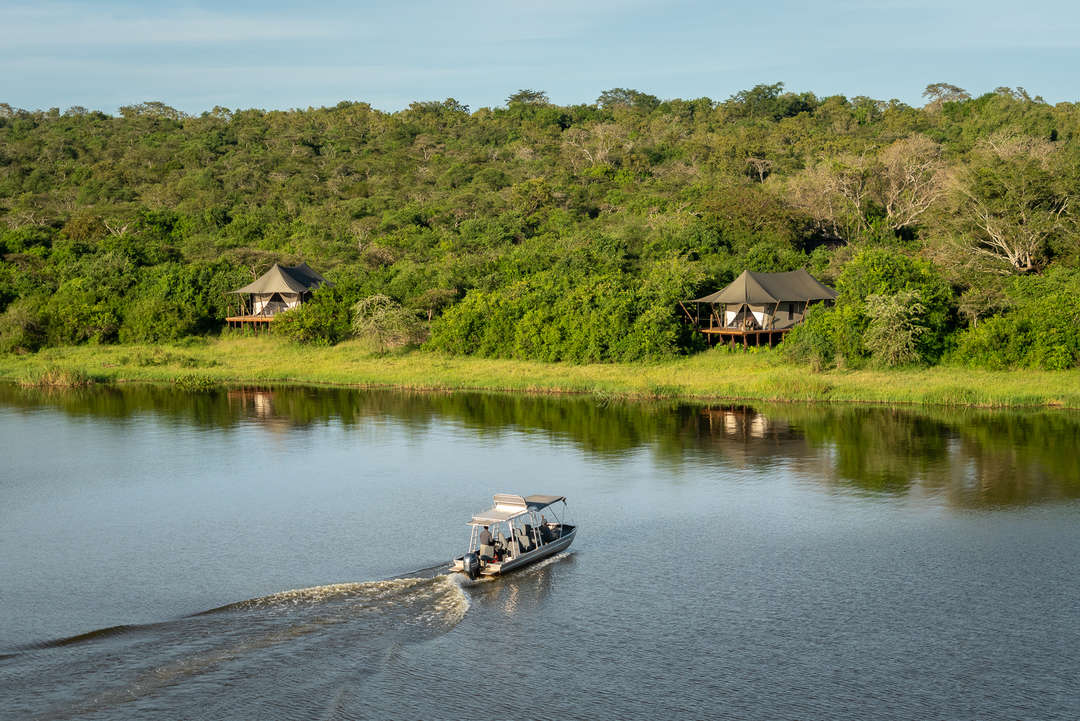 Approaching Magashi by boat across the silver-blue waters of Lake Rwanyakazinga, catching sight of its mere six luxury tents perched like butterflies at rest on the shore, then its common areas in earthy tones with traditional cultural accents, it's hard to imagine the devastation that Akagera suffered. Founded in 1934, the park for years struggled with poaching and returnees coming back to Rwanda after the 1994 genocide, settling on park land with their cattle. Over the last ten years, a rehabilitation programme headed by the Rwandan government and non-profit partner African Parks has been nursing the park back to health, re-introducing lion and rhino to roam with an abundance of other plains game.
Today, Akagera boasts much more than the predictable safari big game tick list, including spectacular predator sightings, one of Africa's highest hippo densities, more than 500 bird species, land and water-based game viewing, and a gentle, calming landscape of low, rolling, grassy mountains, woodlands, and golden savannah carving round lakes and other waterways.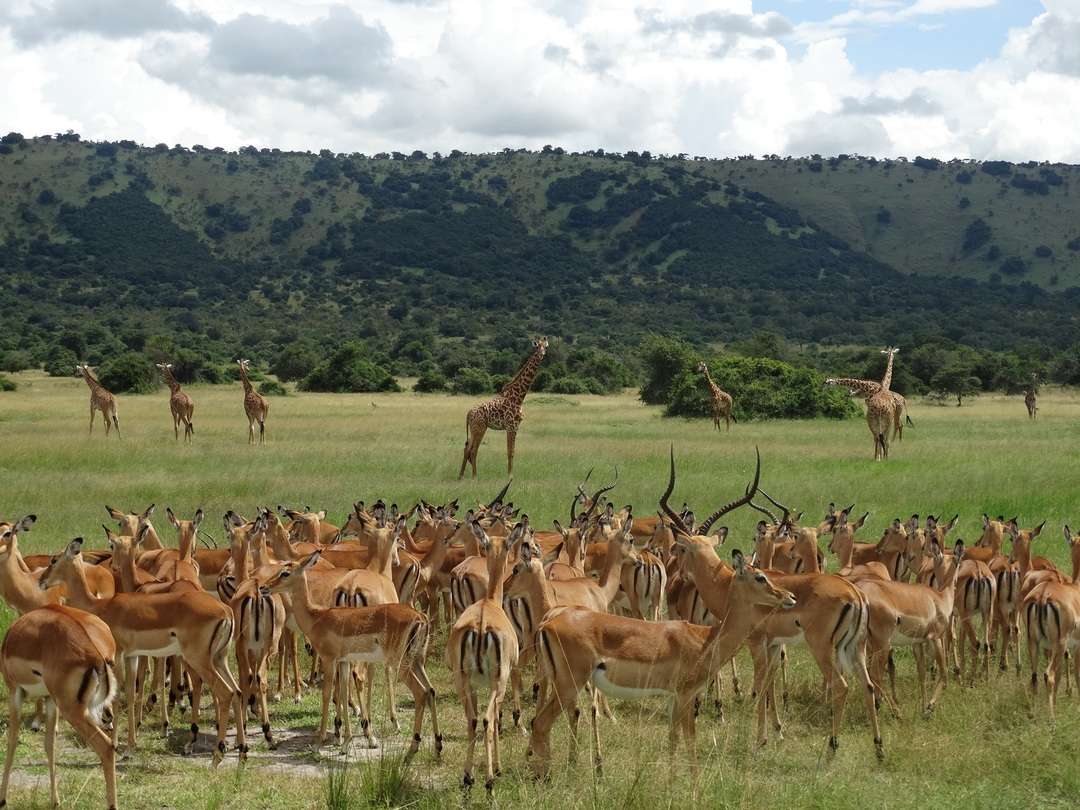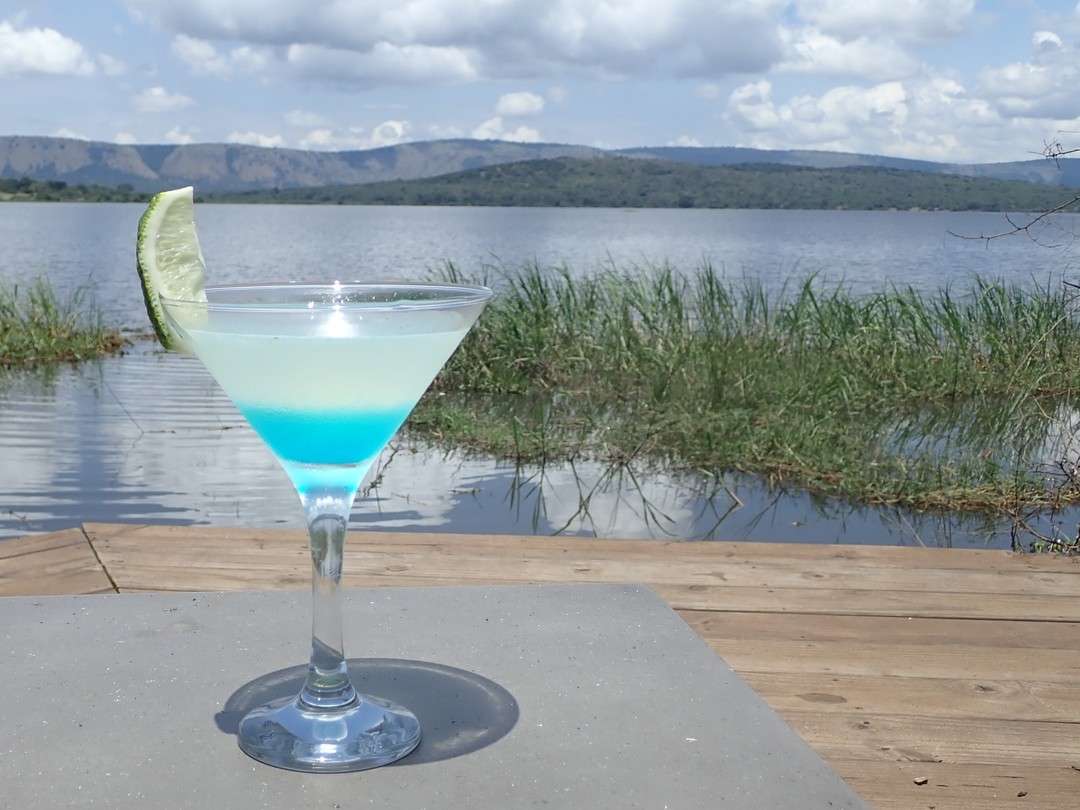 Magashi staff highly prize sharing a traditional Kugisha supper with guests, serving a feast of Rwandan specialities ranging from chicken brochettes to chapatis with beans and tree tomato chutney, samoosas and tomato soup, and flambéed bananas with local rum, topped with cinnamon cream and sweet nuts. Amongst all the eating, cattle herding songs are sung – cattle have always figured highly in Rwanda, and many of the staff grew up as or with cattle herders from local communities. They have many stories to tell.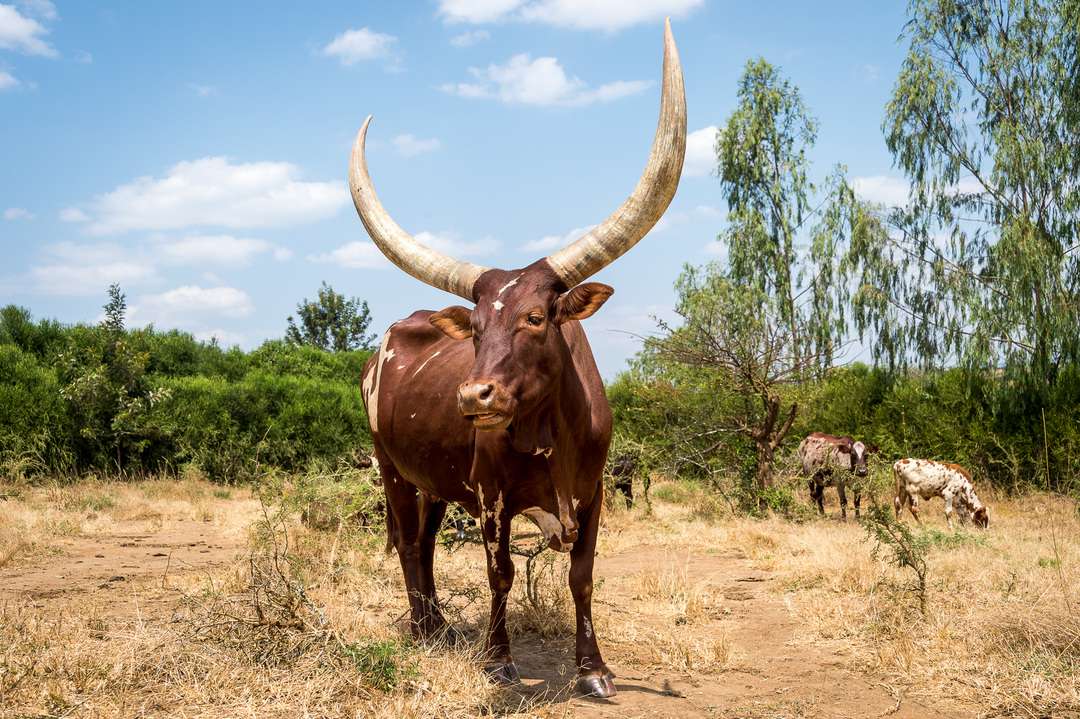 'We get to share our treasured culture with guests', says manager Anita Umutoni. 'For me this is a definite "wow" experience'.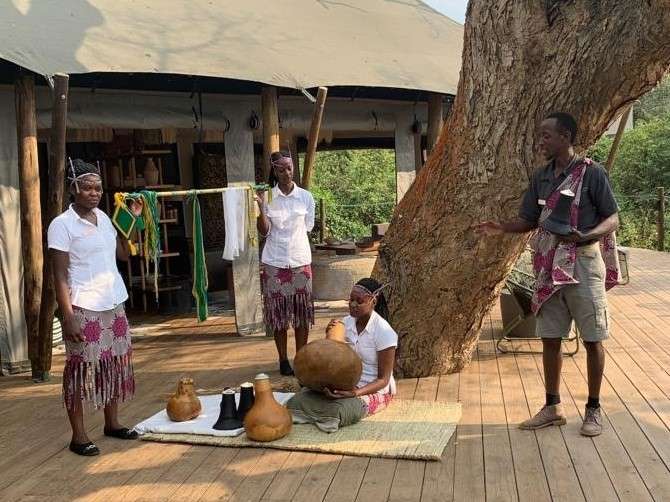 There's an abundance of activities at Magashi, but perhaps one of its greatest attractions is just being, not doing much of anything. Especially if a visit there – as is recommended – is paired with a stay at Wilderness Safaris' Bisate Lodge for a gorilla trek, and a tour of bustling, fascinating Kigali.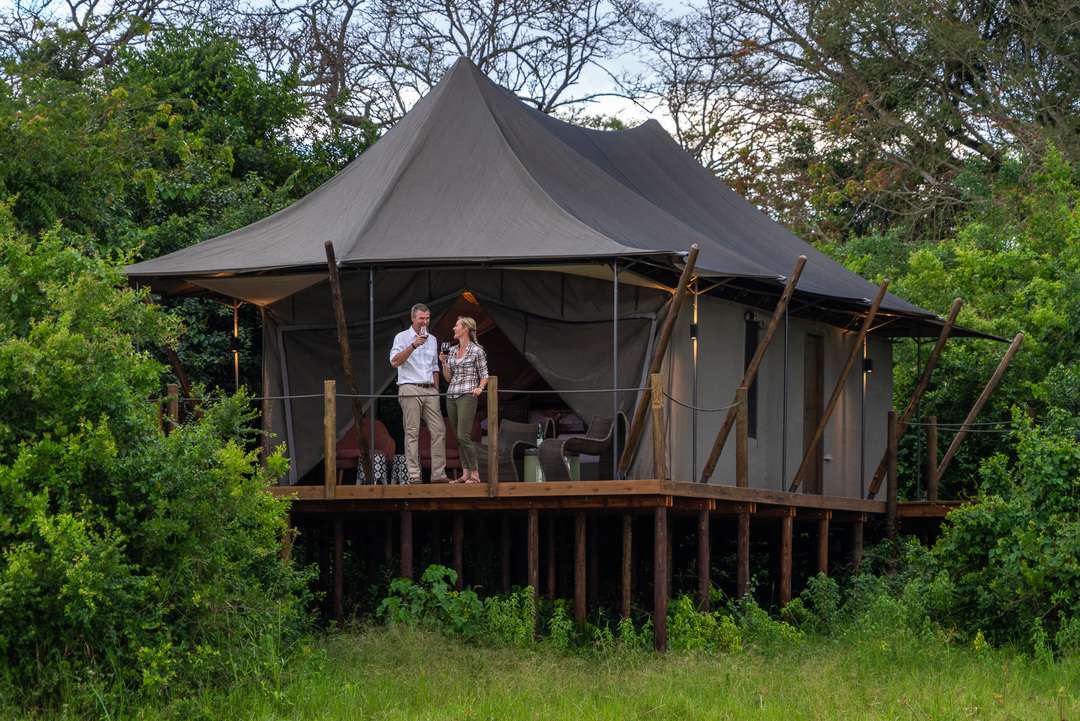 'Rwanda can be quite intense, especially in the crowds and noise of Kigali, and the often physically challenging hike to see the gorillas', says guide Adriaan. 'But Magashi is laid back, private, and intimate. Visiting Magashi is a great way to relax your mind and experience the peace of the African bush. We hope guests leave here feeling relaxed and inspired, but also proud of their visit – taking home the knowledge of how important it was, not just for the wildlife, but also for the local people whose lives they've changed for the better'.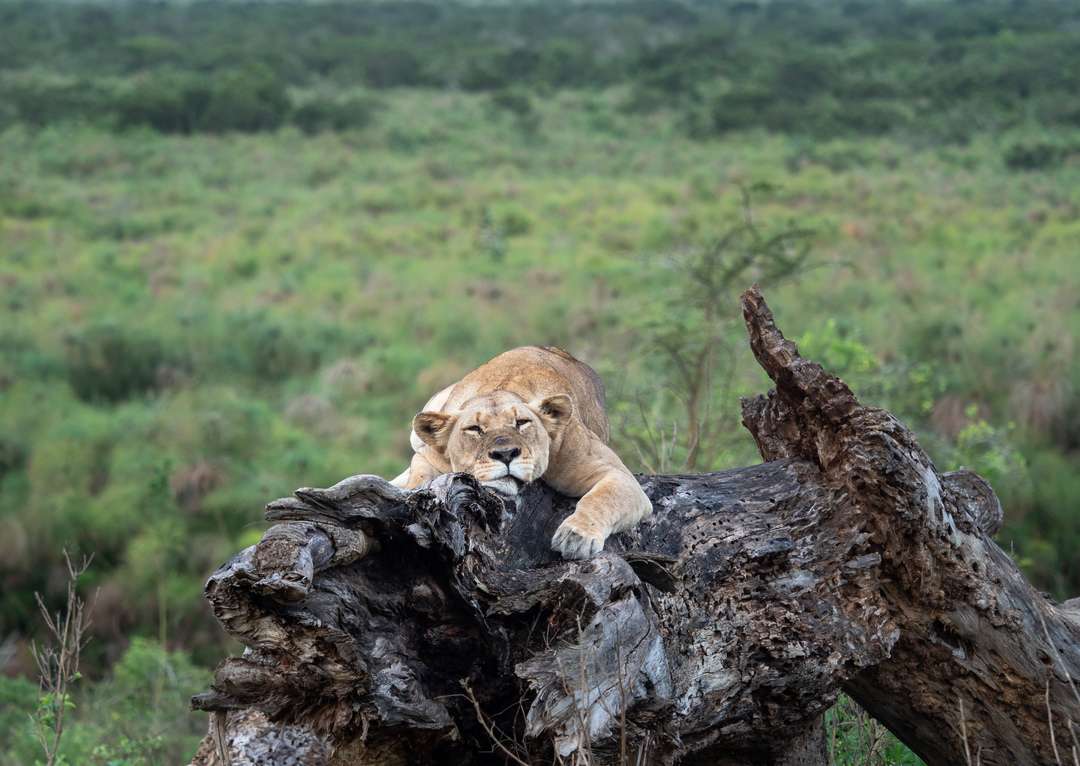 Join us on our social media channels this week for an in-depth look at what awaits guests at Magashi. With the country's borders once again open to travel, we are delighted to bring you a thrilling safari experience, unlike any other in East Africa.
Located on roughly 6 000 hectares in the only exclusive-use area of the park, Magashi offers the best of Akagera. 'Magashi has it all', says Ingrid Baas, Wilderness Safaris Rwanda Operations Manager, who's been involved with the camp since before it opened in May 2019. 'It's a private safari experience unlike any other in East Africa.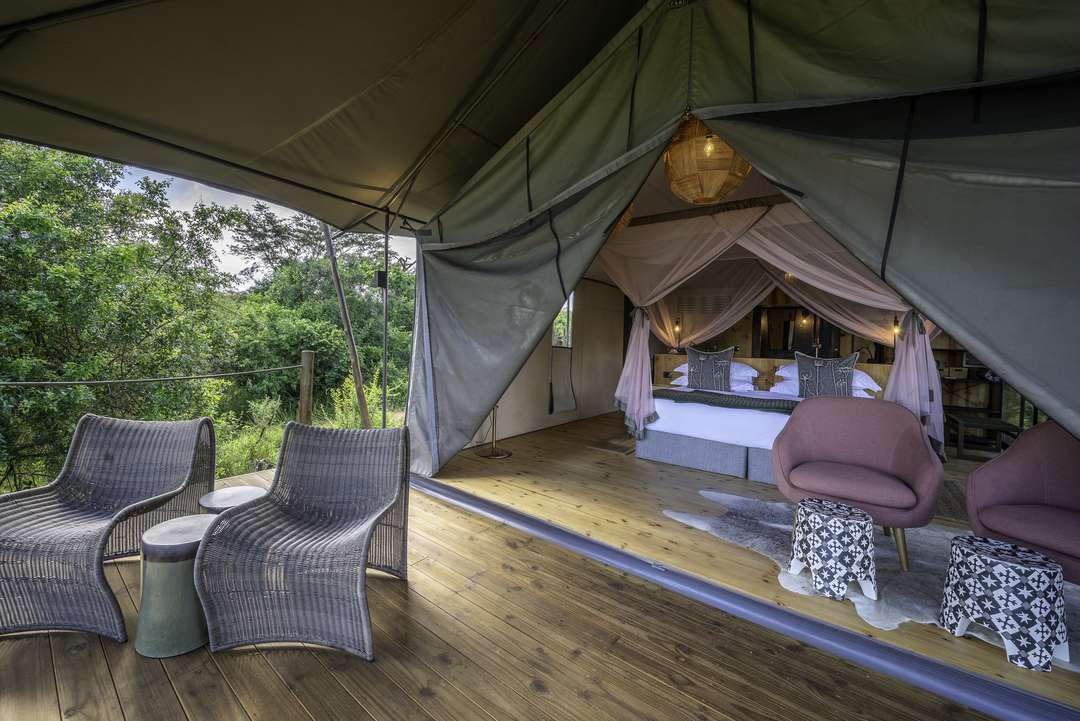 'There's fantastic wildlife viewing, still truly wild and without any, or many, other vehicles', Ingrid says. 'There's a wonderful combination of activities: boat safaris; catch-and-release fishing; walking safaris; day and night game drives; and the chance for guests to participate directly in conservation by getting involved in monitoring and tracking leopard, lion, and rhino.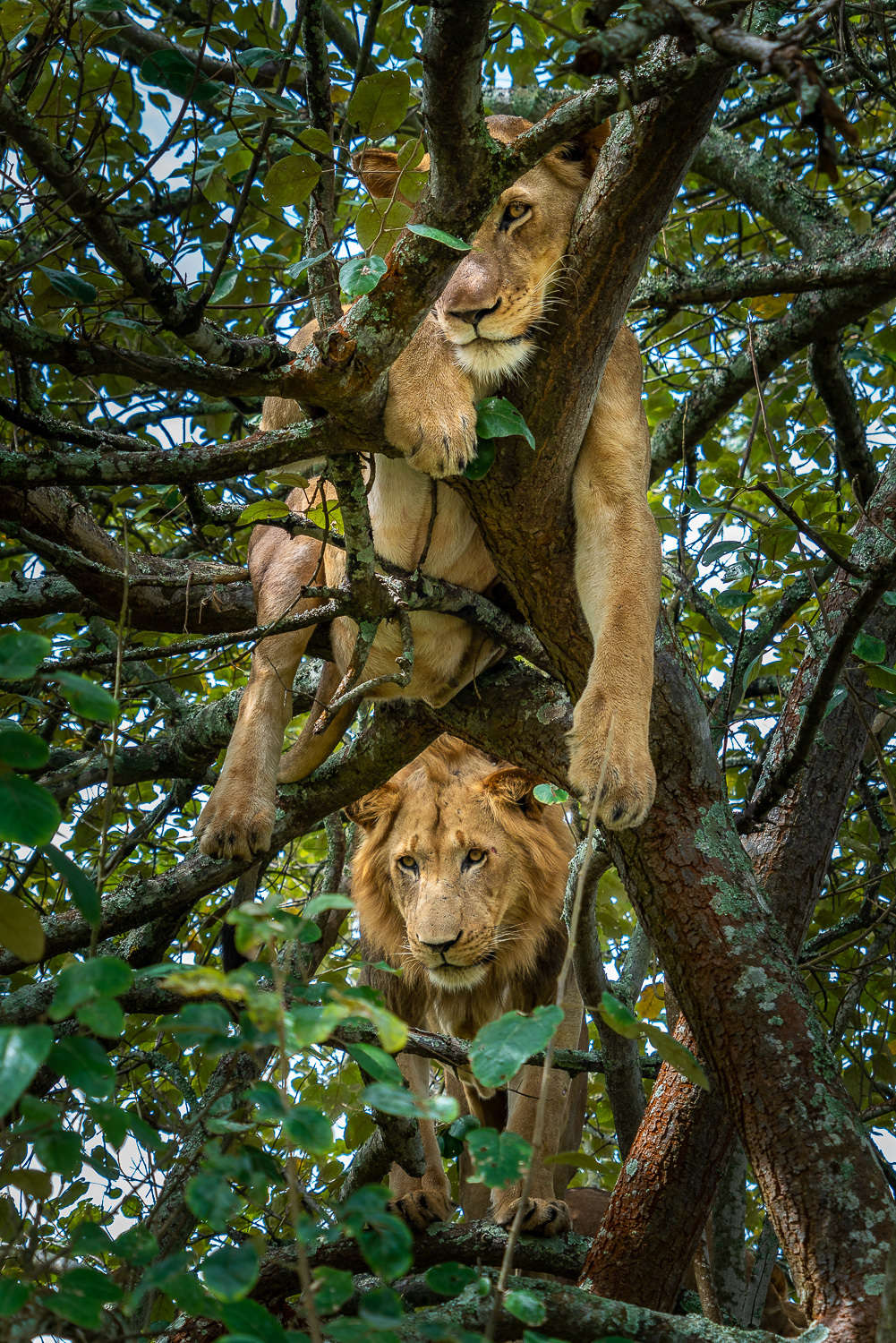 There's also the chance for guests to use an Olympus camera set and learn something about wildlife photography. Our guides are highly experienced, the entire staff incredibly friendly, caring, attentive. At Magashi guests can experience everything that nature has to offer, but also immerse themselves in Rwandan culture through the staff's many fascinating stories – accompanied by relaxed, genuine service in an exquisitely decorated camp in a beautiful setting'.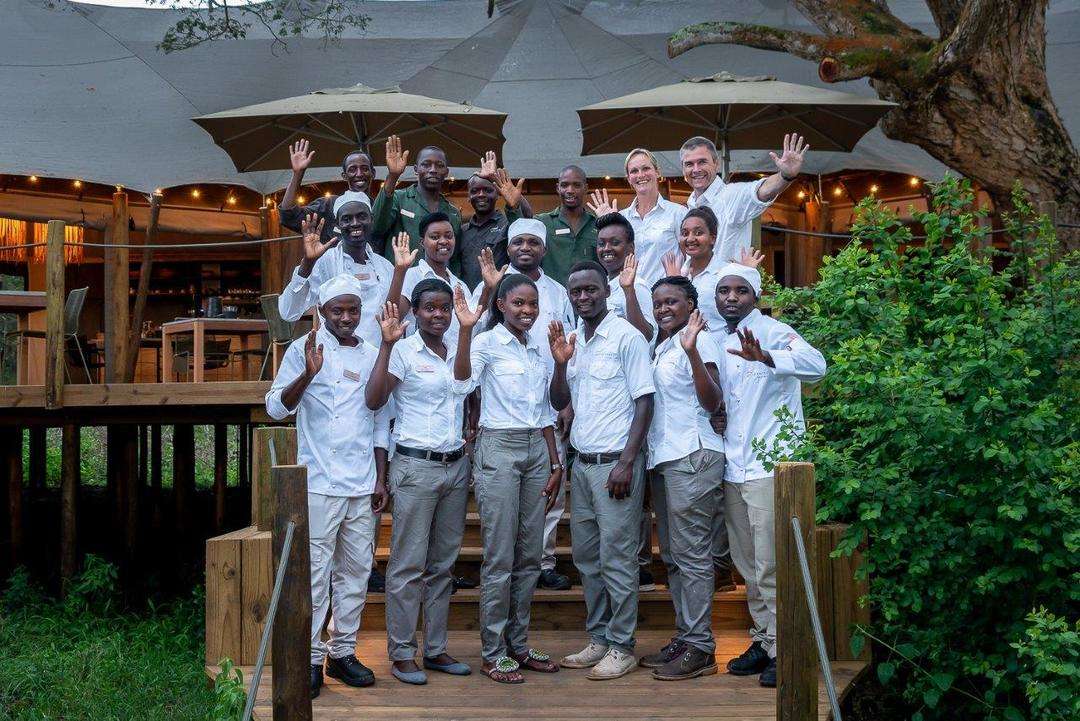 If you ask any of Magashi's 25-member staff, mostly local hire, what the 'wow' guest experiences are at and from camp, they burst with enthusiasm. Many, of course, involve wildlife, including species such as hippo, elephant, lion, buffalo, leopard, spotted hyaena, black rhino, Masai giraffe, zebra, topi, impala, and warthog, as well as a plethora of birds. Staff are full of stories of sensational wildlife encounters.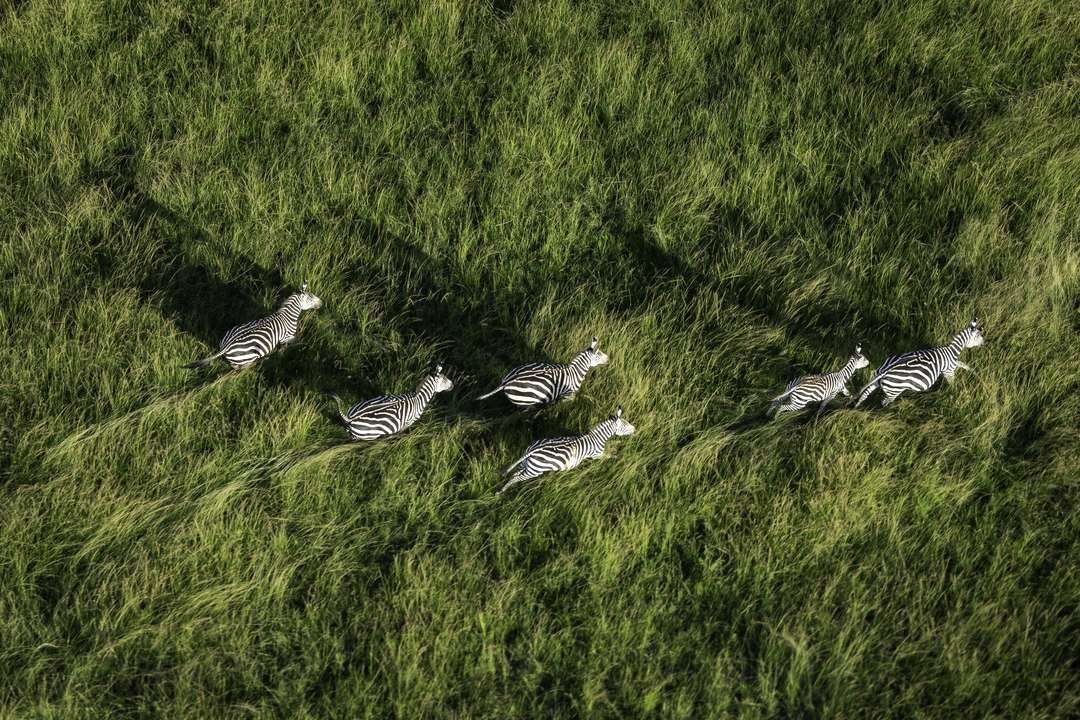 'The first time we opened the camp stands out', says senior guide Adriaan Mulder, central to developing the Magashi wildlife experience and furthering its conservation initiatives. 'We were guiding our first guests, and for the first time saw the lions using our concession with four brand-new cubs. Surprise and excitement filled the game drive vehicle when we realised there were cubs we'd never seen. The mother emerged from the bush, cub in her mouth and the other three in tow as they made their way to the shade – right in front of our vehicle'.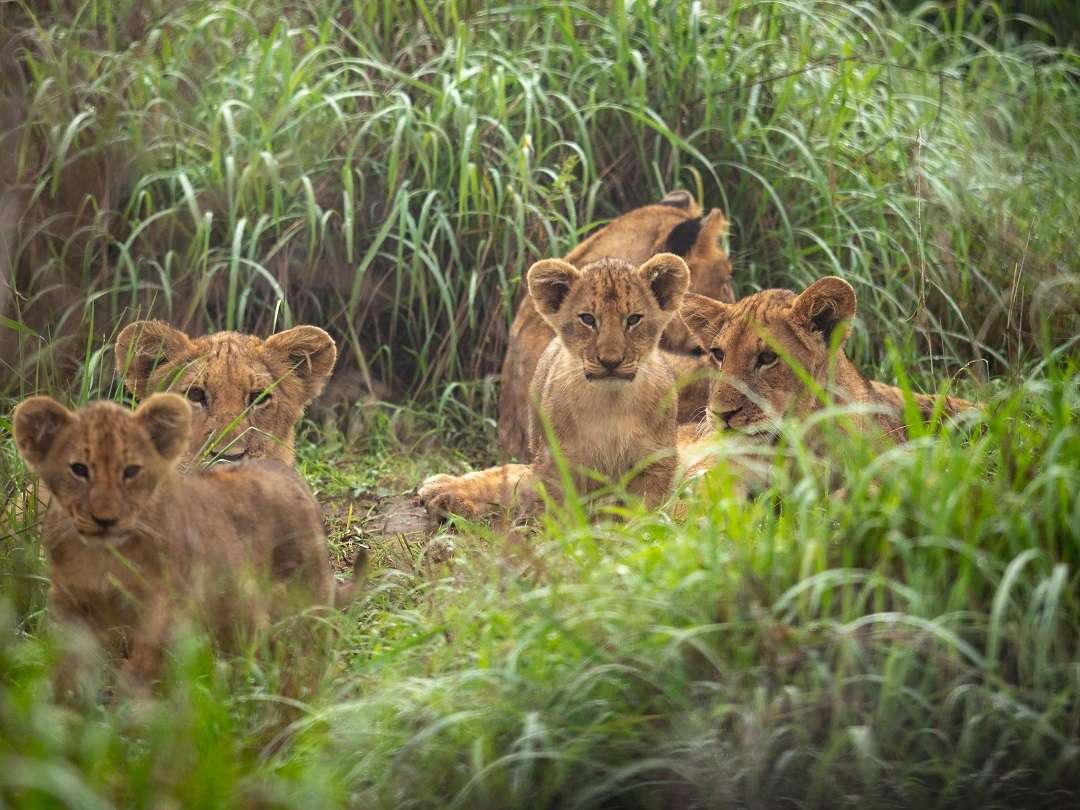 Junior guide Alphonse Ntabana describes another colourful episode at a surprise sundowner set-up (a regular 'wow' experience at Magashi). 'We got surprised by a rhino, 100 metres away but coming towards us', Alphonse says. 'We all jumped back into the game vehicle, thinking she might crush the table down, as black rhinos can be out of sorts. But when she arrived, she sniffed the table and the drinks on it, and made a quick run of three metres to see if the table would follow her, if maybe it was something dangerous. Of course the table remained static. She came back again and spent another 15 minutes sniffing and circling it, but eventually she moved off without any harm'.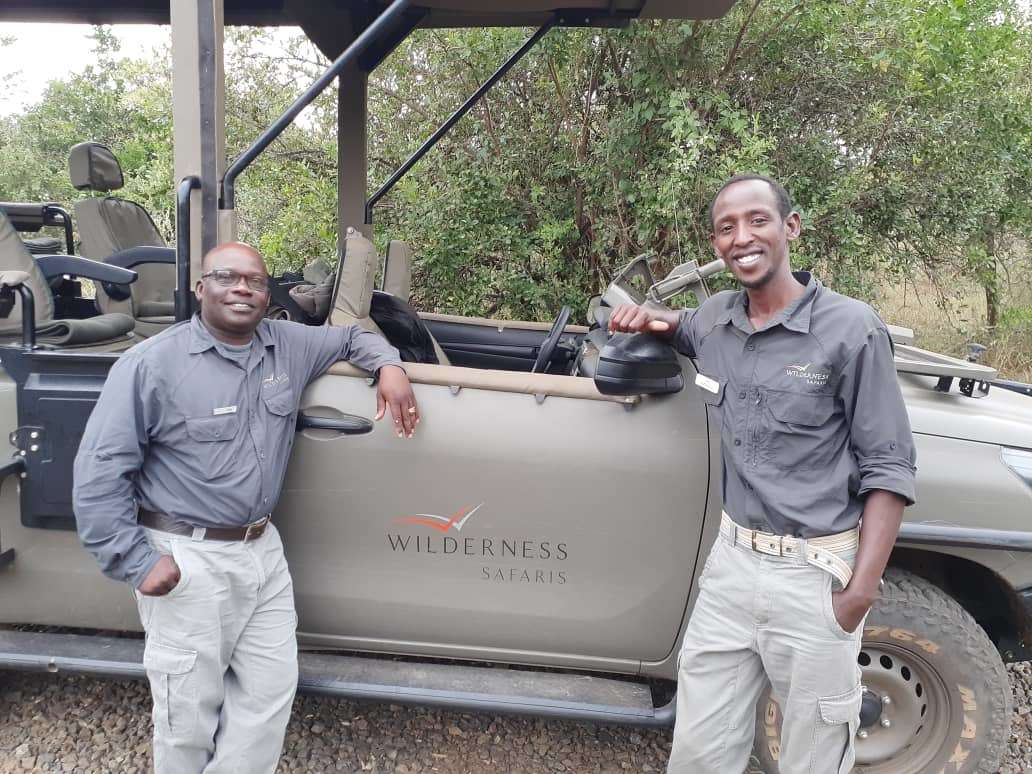 Jaco Venter, senior guide and manager, tells of his 'short stare down' with a leopard in an Albizia tree outside Tent Five. Manager Tataum Jackson recollects guests' delight when youngsters in an elephant herd playfully splashed in the lake, not far from shore. Trainee guide Innocent Tuyisenge marvels how elephants 'swim completely submerged underwater, using their trunks to breathe', and how 'hippos come out of the water at night to graze near the fire pit'.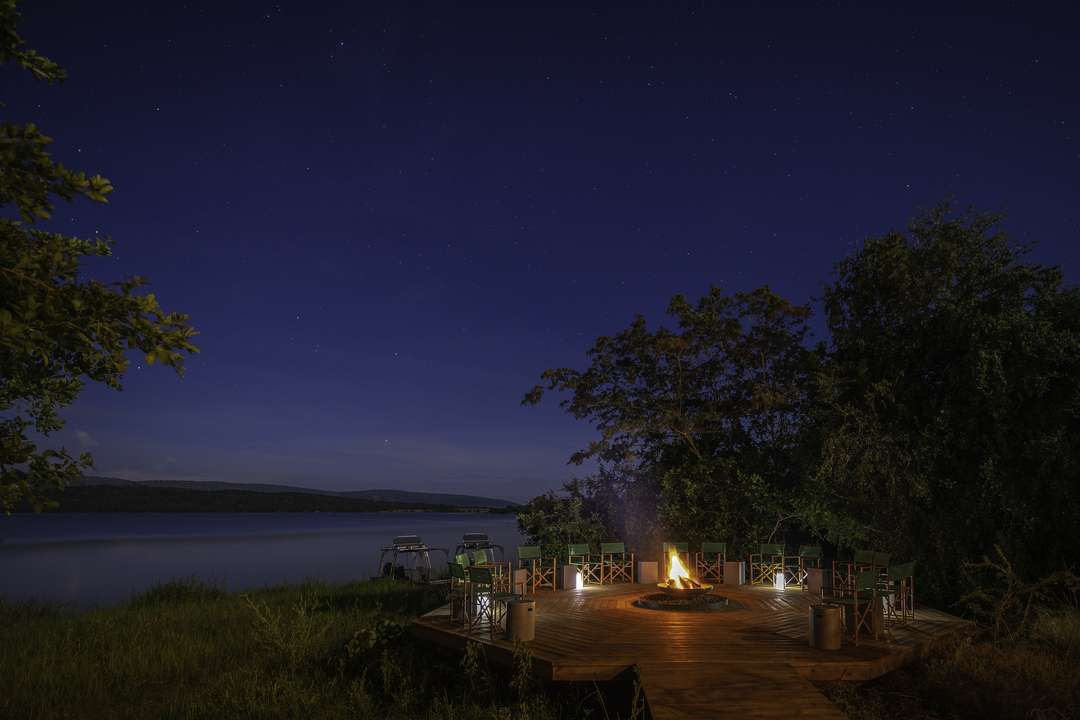 'Up close and personal' describes a lot of the Magashi experience, as does 'hands-on'. Guests participate in some of Magashi's laudable conservation projects, such as monitoring lion, black rhino, and leopard, learning some of the latest monitoring technology.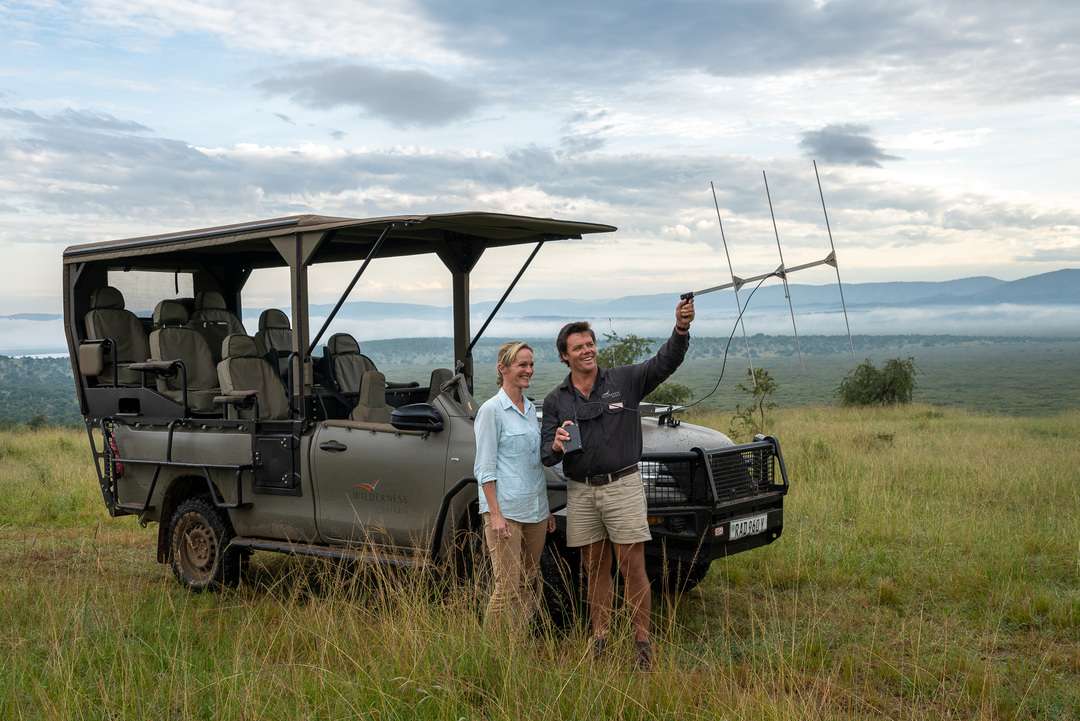 'During safari activities, guides and guests use telemetry and GPS devices to track rhinos and lions', says Wilderness Safaris Rwanda Managing Director Rob Baas. 'Identity kits have been created for lion, rhino, and leopard as well – and guests can use these kits to learn more about different species. This citizen science plays an important role in enhancing our guests' experience'. This first-hand involvement is often complemented by guest donations to support local communities' environmental education, training conservationists for the future.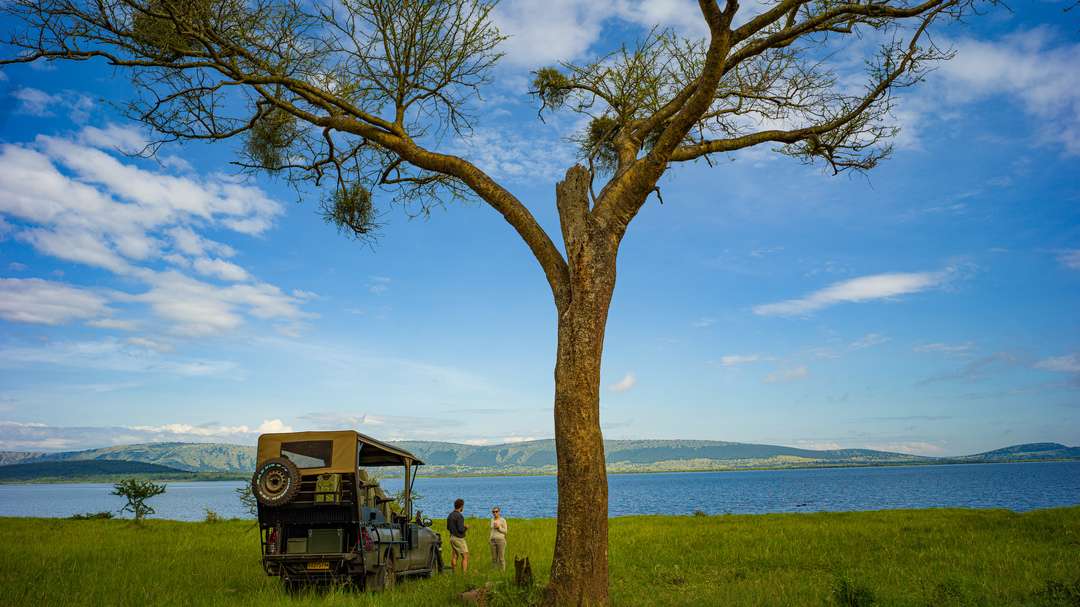 Food is also a Magashi highlight; head chef Eric Kanyemera takes great pride in serving up the freshest fare from a variety of cuisines, including Rwandan. 'I love hosting guests who explore a variety of cuisines', he says. 'It helps me build up my culinary skills!' Menus are seasonal, with lots of fresh fruit and veg, and favourites like 'Rolexes' (chapatis stuffed with eggs, cabbage, onion, tomato and so on); fresh tilapia from Lake Kivu and butternut croquettes; risotto made with local mushrooms; Musanze sweet potato falafel with tahini and cucumber pickle; and countless others. The camp's signature drink, Magashi Sky, is a delicious and heady concoction.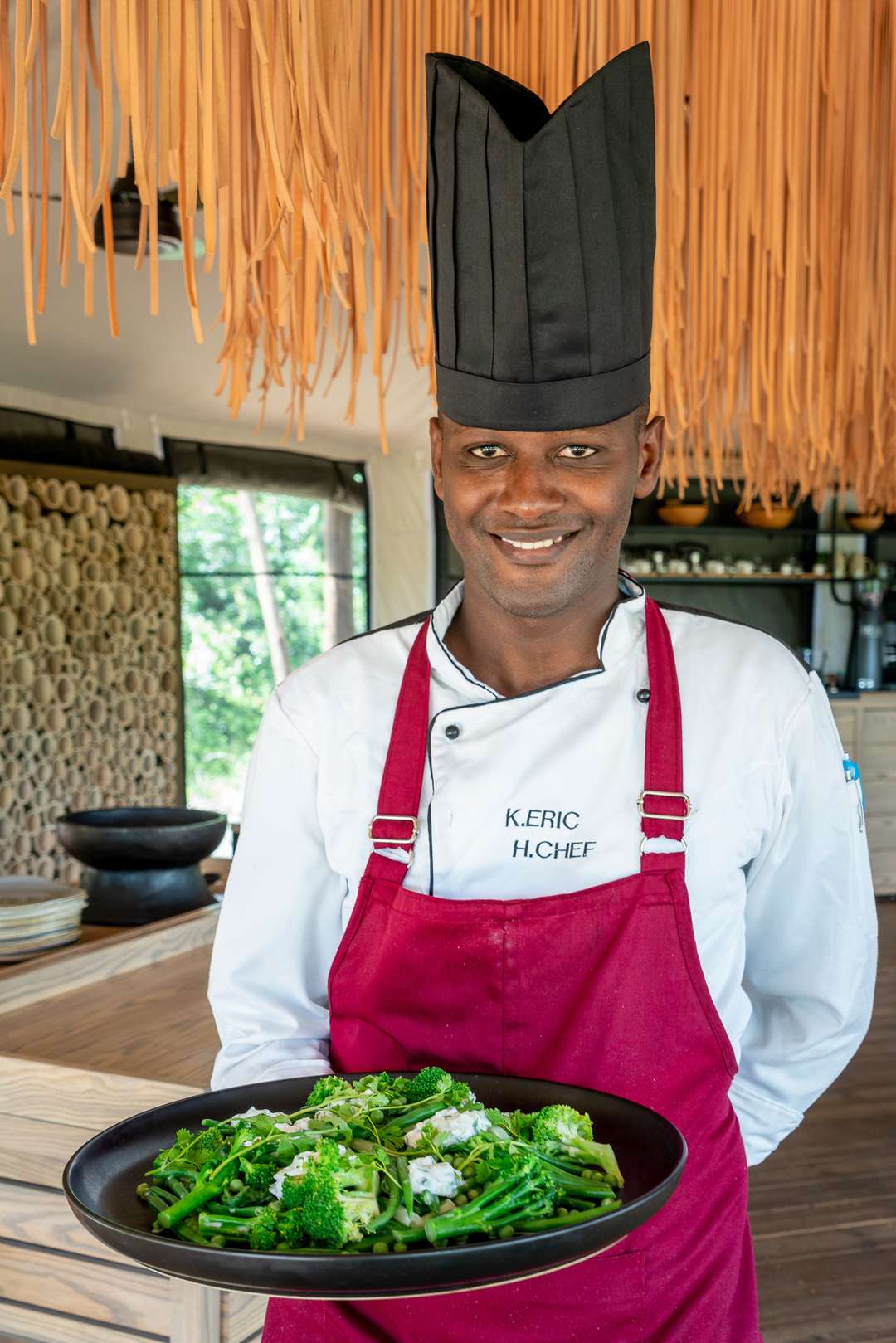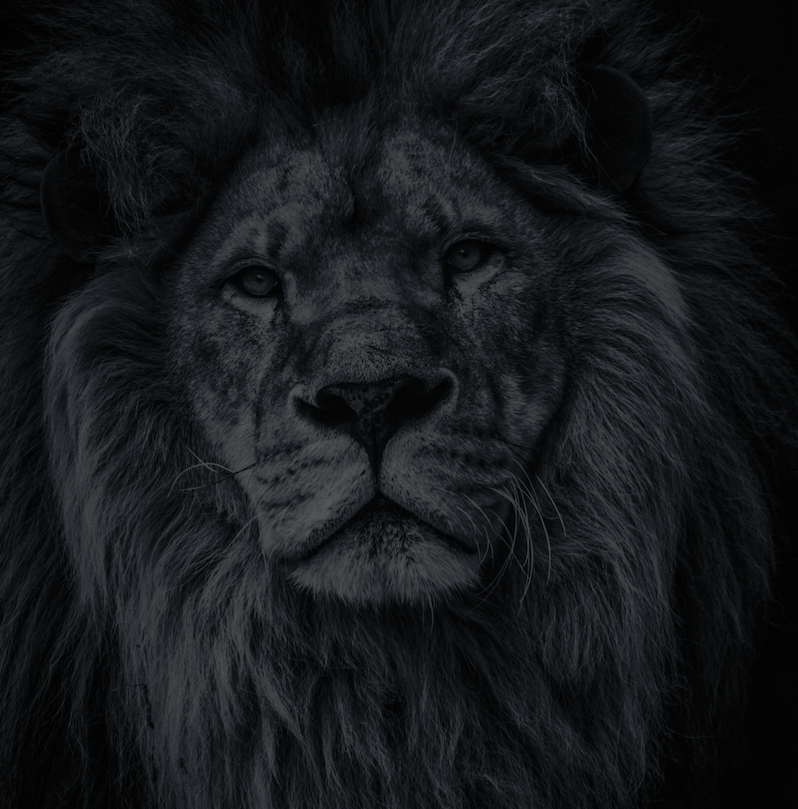 Let's plan your next journey
Ready?
When we say we're there every step of the way, we mean it, literally. From planning the perfect circuit, to private inter-camp transfers on Wilderness Air, and easing you through Customs. We're with you on the ground, at your side, 24-7, from start to finish. Ready to take the road less travelled? Contact our Travel Designers to plan an unforgettable journey.