The past few weeks have been busy and exciting. As we get to know the area around Magashi better, we realise more and more how truly special it is, and how much our future guests will enjoy this magnificent savannah experience. We have been preparing the site for the actual building to start, which will kick off in the coming week. Although all prep-work is done, it is so much more rewarding when you can actually see the structures taking shape! More on this to be revealed in next month's update.
Great sightings at Magashi
We put up a couple of camera traps on the Magashi Peninsula to get better insights into the creatures that lurk about when we are not on site. We must say that we have had fantastic results. In a just a few days, the cameras captured lots of general game but also elephant, hyaena and lion.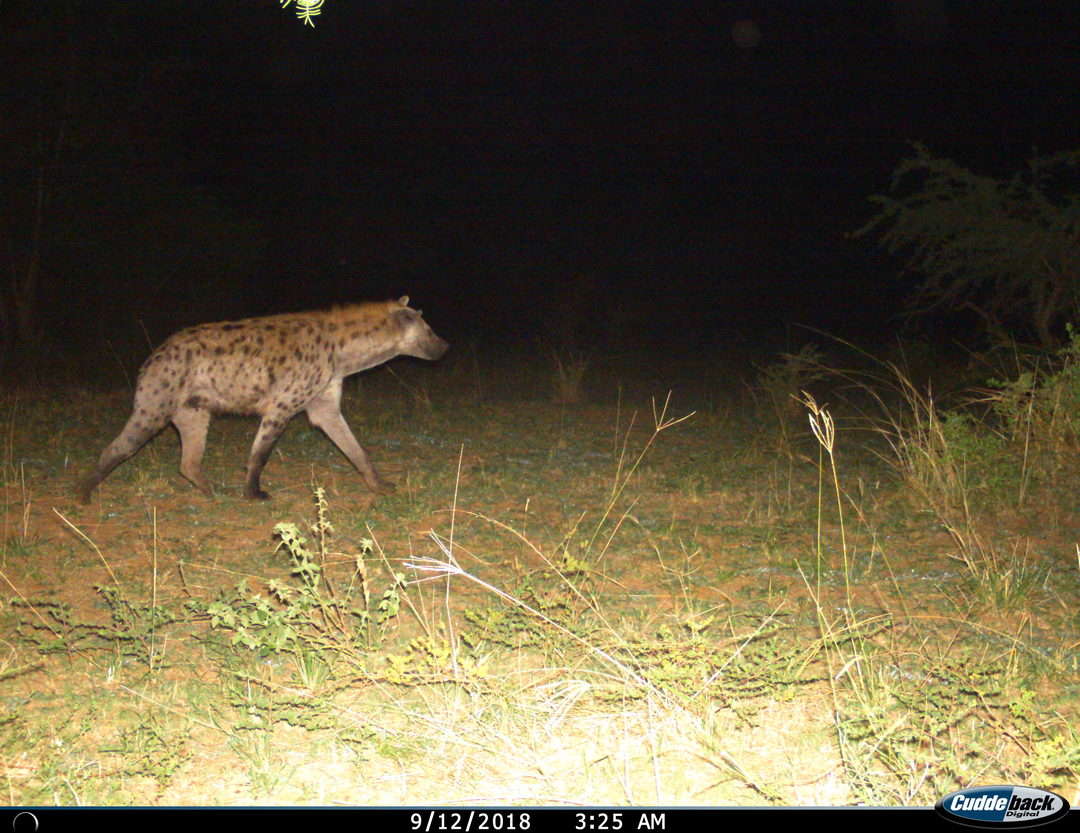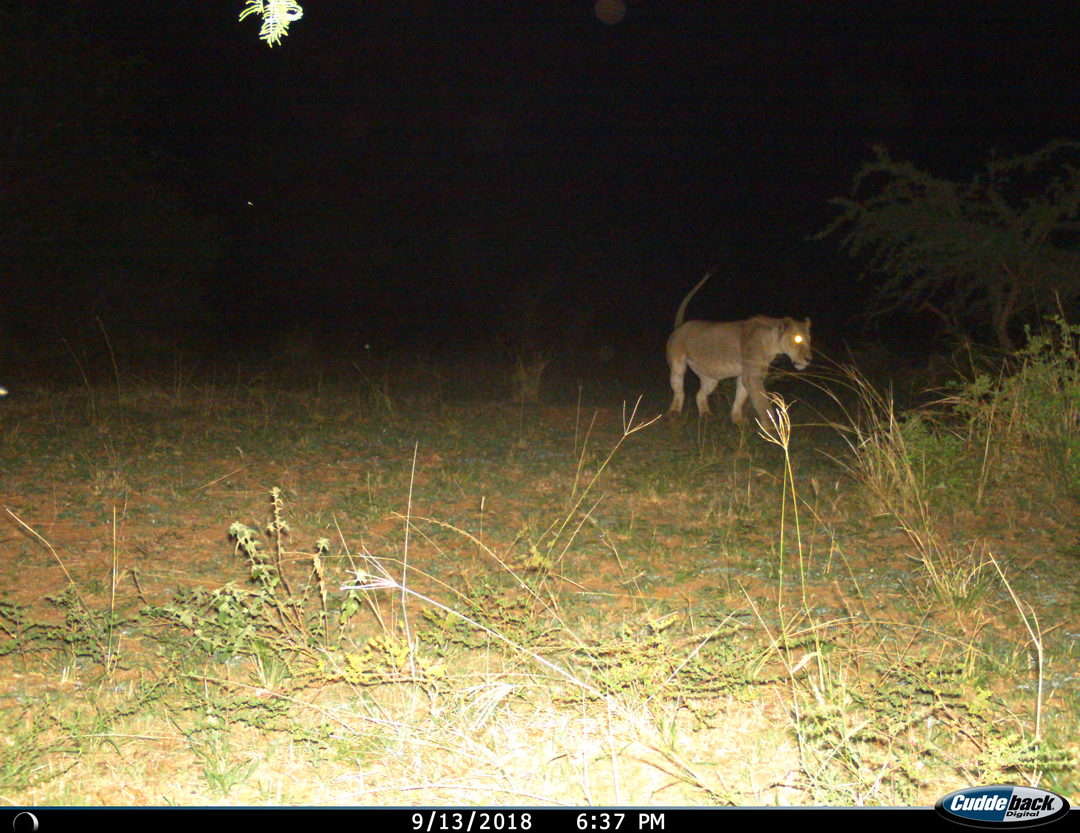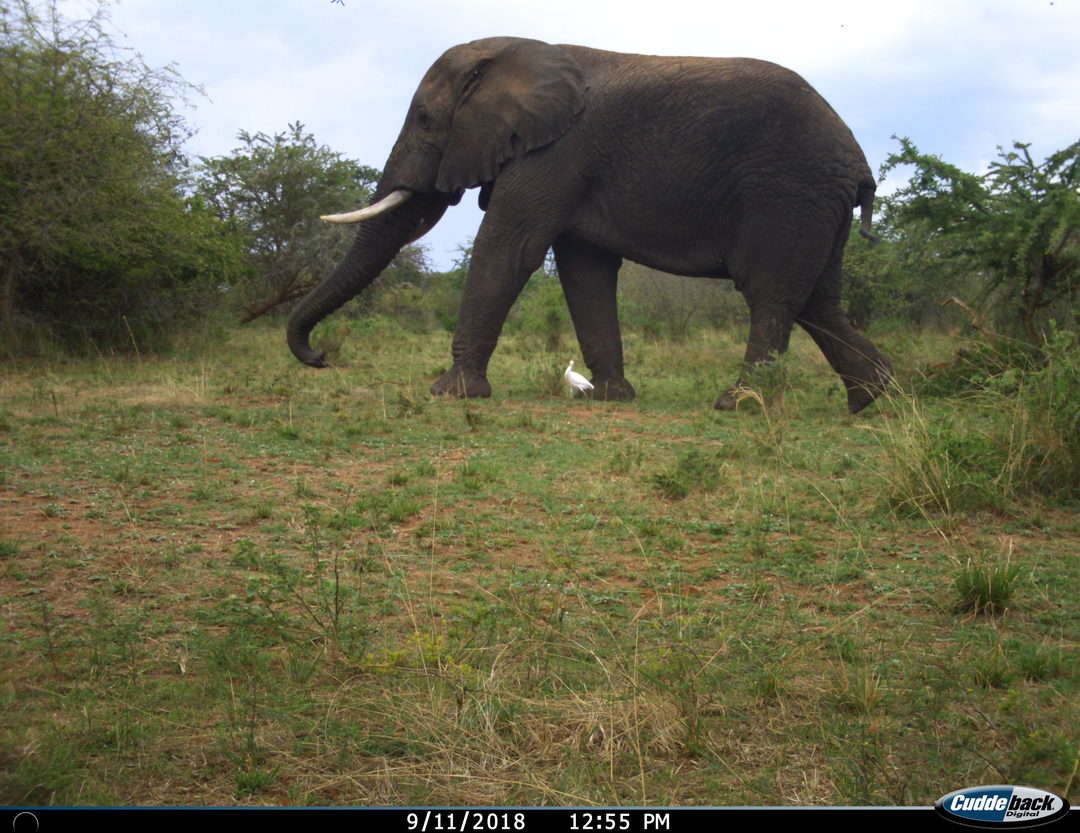 In my previous post I described our unsuccessful quest for the resident Magashi Peninsula lions. From the research data shared with us, we know that the pride has been occupying this area, but up until now we have had no luck in finding them. Funnily enough, Rob finally managed to spot them while checking the camera traps. At last… a good view of the Amahoro Pride! Three healthy males and three healthy females. As things like this always seem to happen when you don't have your camera on you, Rob only managed to get some pictures with his phone. We hope to be able to get better images to share with you soon!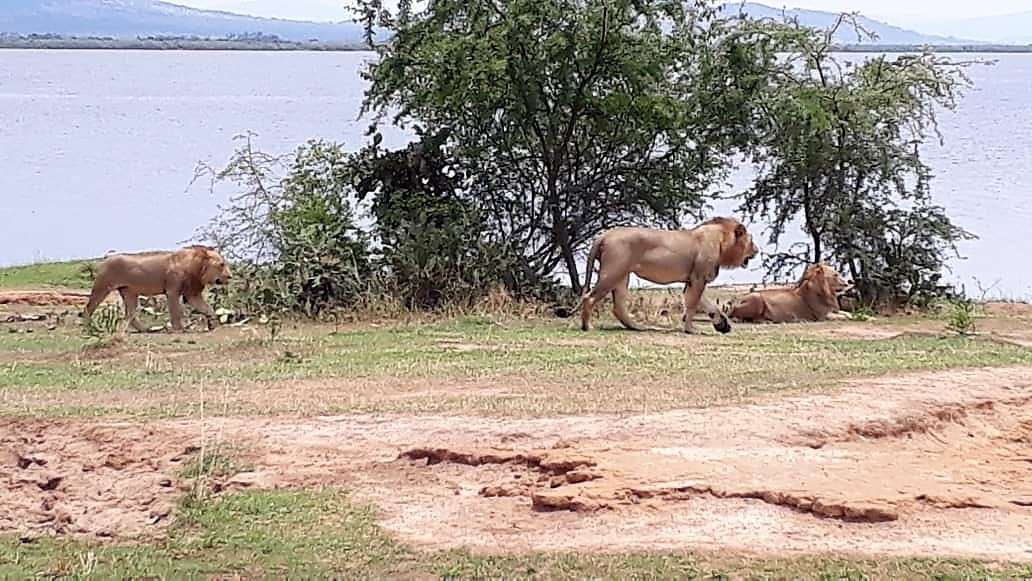 Just a few days ago Rob was back on the peninsula, and he noticed a beautiful leopard staring at the vehicle. The leopard sat down for a few minutes to watch the vehicle before disappearing swiftly into the bush. A very promising encounter! This time we were lucky as Rob did have the camera with him and he could take some clear pictures (the start of the predator identikit that we will create).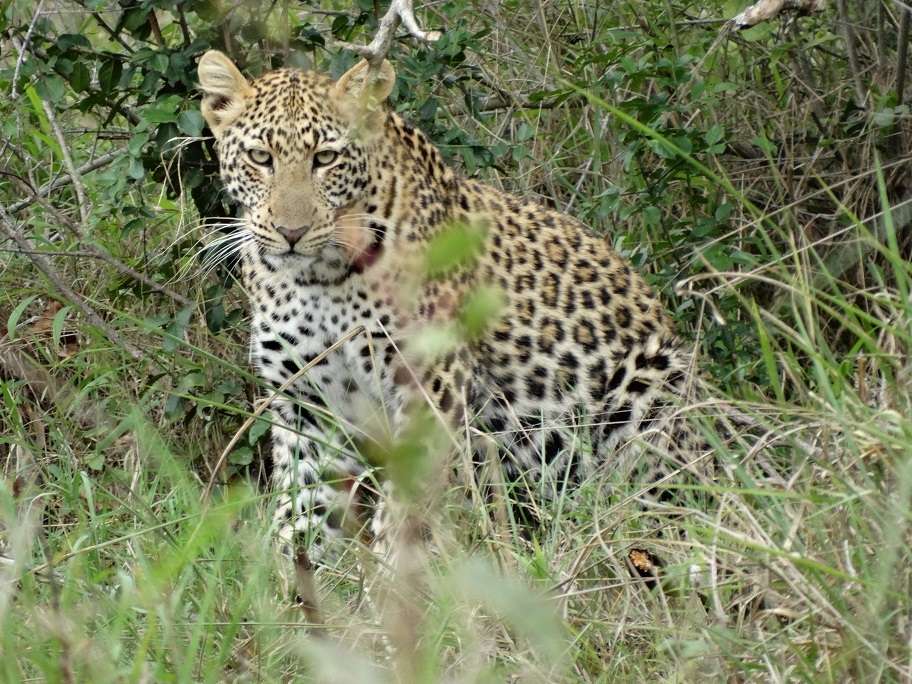 Setting up camp for the construction team
The construction team from South Africa is arriving in the next few days. The specialist builders will team up with local builders recruited from the communities around the northern section of Akagera National Park. Our duty is to ensure that construction can start as soon as the team arrives. As such, mattresses, stones, kitchen equipment, bricks, fences, tents, gas bottles, sand, solar panels, wheelbarrows, cement, Internet setup and a whole lot more has been sent to Magashi. The trucks with all the imported construction materials are crossing the border this week, meaning we can actually start building the lodge!
Revealing Rwanda and Magashi
Together with Thousand Hills Africa, we recently hosted some of our most loyal agents and travel partners on a trip through Rwanda. Our group enjoyed an immersive week taking in the many wonders and a variety of experiences and events – showcasing the country's many offerings. One of the events was the Kwita Izina, the annual gorilla-naming ceremony, followed by a gala dinner. Of course, the trip would not be complete without a visit to the Magashi site! Our visitors experienced it all: a game drive, picnic lunch, a boat cruise and even a short walking safari.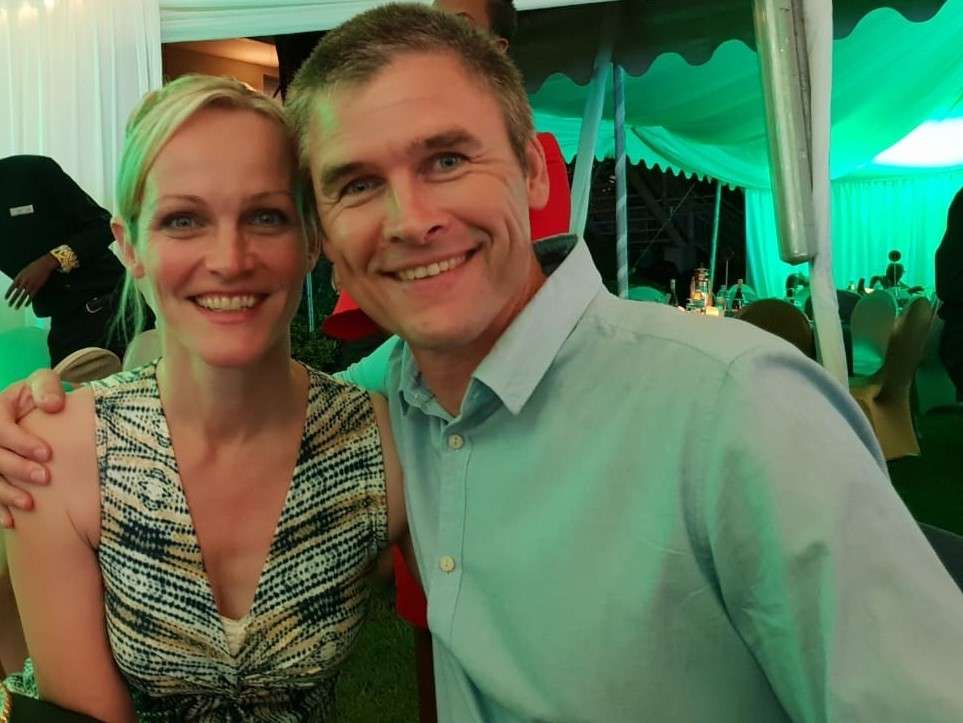 Ingrid and Rob at Kwita Izina
All in all the 'Revealing Rwanda' trip was a huge success and eye-opener for everybody that joined. The below feedback from one of our agents says it all:
"I wanted to once again say thank you for such an incredible week in Rwanda. I left with amazing memories and a true appreciation of what must be the most remarkable country in Africa."
The Tracker Academy at Magashi
SACT Tracker Academy is a non-profit organisation in South Africa which trains disadvantaged rural people in the traditional skills of tracking. Successful tracking requires the combination of experience, knowledge and patience. A talented tracker must employ physical endurance and mental focus in often-difficult environmental conditions over extended periods. Well-trained and knowledgeable trackers can help with environmental restoration, animal monitoring and habituation, specialised safaris, education and wildlife protection.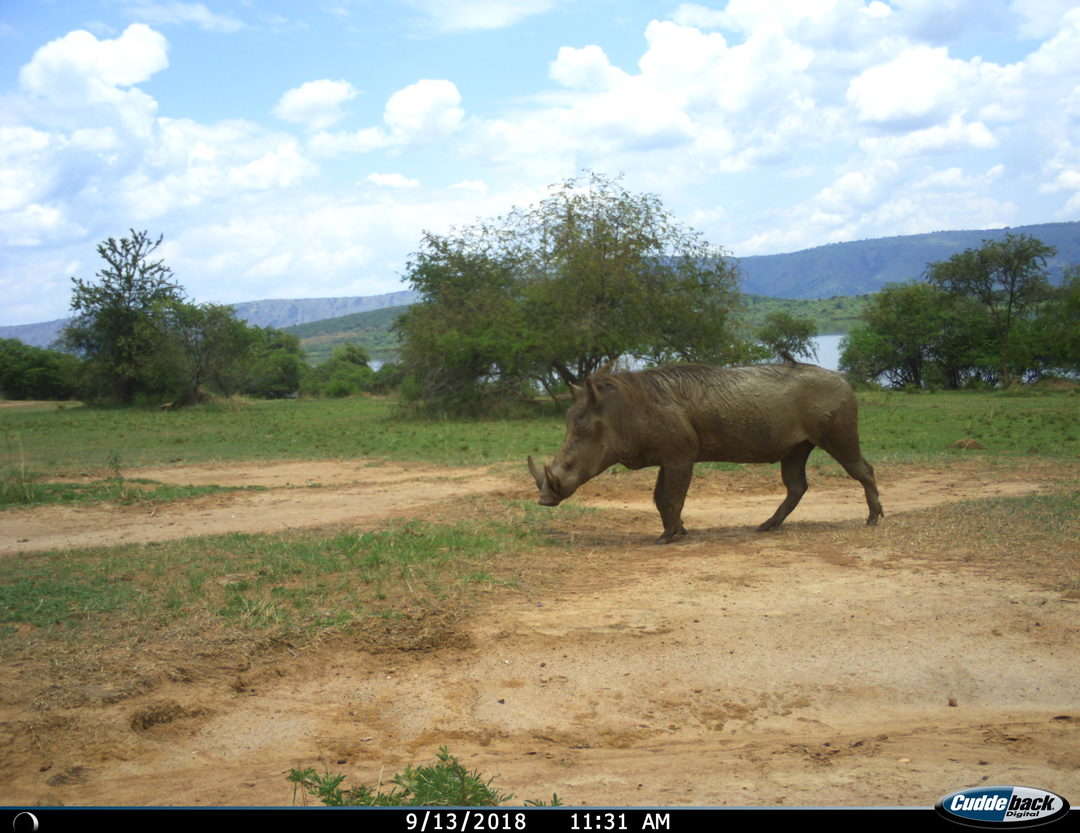 Camera trap - warthog
We are very excited that the SACT Tracker Academy has committed to base two of their trackers at Magashi from December onwards. The trackers will focus on the habituation and identification of leopards in our concession. This will enhance the guest's experience and our chances of viewing leopard. In this process, guests can contribute to the research and data capturing, which will help improve predator monitoring even further.
Ready for a boat cruise?
The Akagera savannah, lakes, floodplains and mountains are astoundingly beautiful. It is like nowhere else in East Africa … and you can explore the area in a number of ways – game drives, boat cruises, walking, fishing, a scenic helicopter ride and more!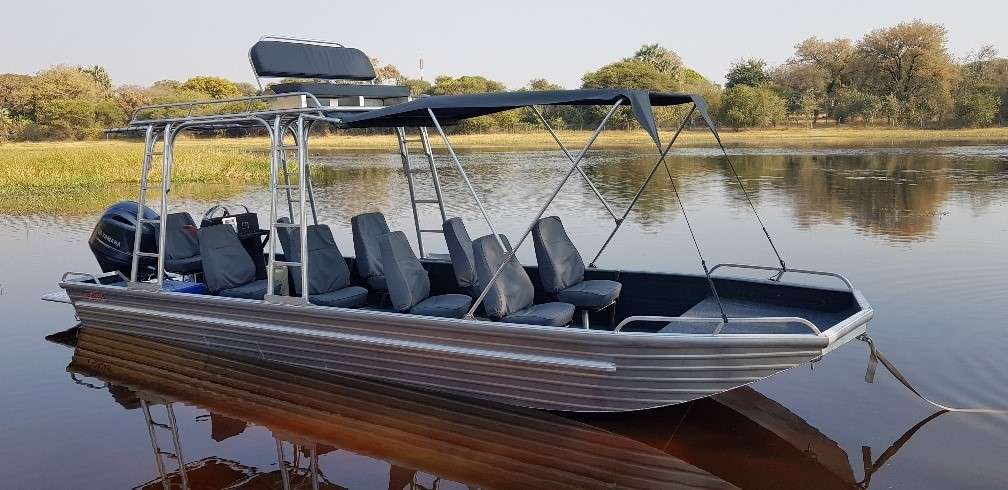 For the water-based activities we purchased two boats that were built and tested in Botswana. The boats are arriving soon and we are looking forward to testing them out on the lakes in the Magashi Concession: Lake Rwanyakazinga and Lake Mihindi.
We can just picture our guests with a sundowner whilst cruising on Lake Rwanyakazinga, enjoying sweeping views over the floodplains to the distant Mutumba Hills.
Meet the guiding team
We are very excited that Adriaan and Hein accepted the positions as senior guides at Magashi. Both are currently working in South Africa but will start in Rwanda on the 1st November. Their first months will be focused on the development of the road network, habituation, wildlife monitoring and the guest experience. They need to get very well acquainted with the area before our first guests arrive!
Adriaan: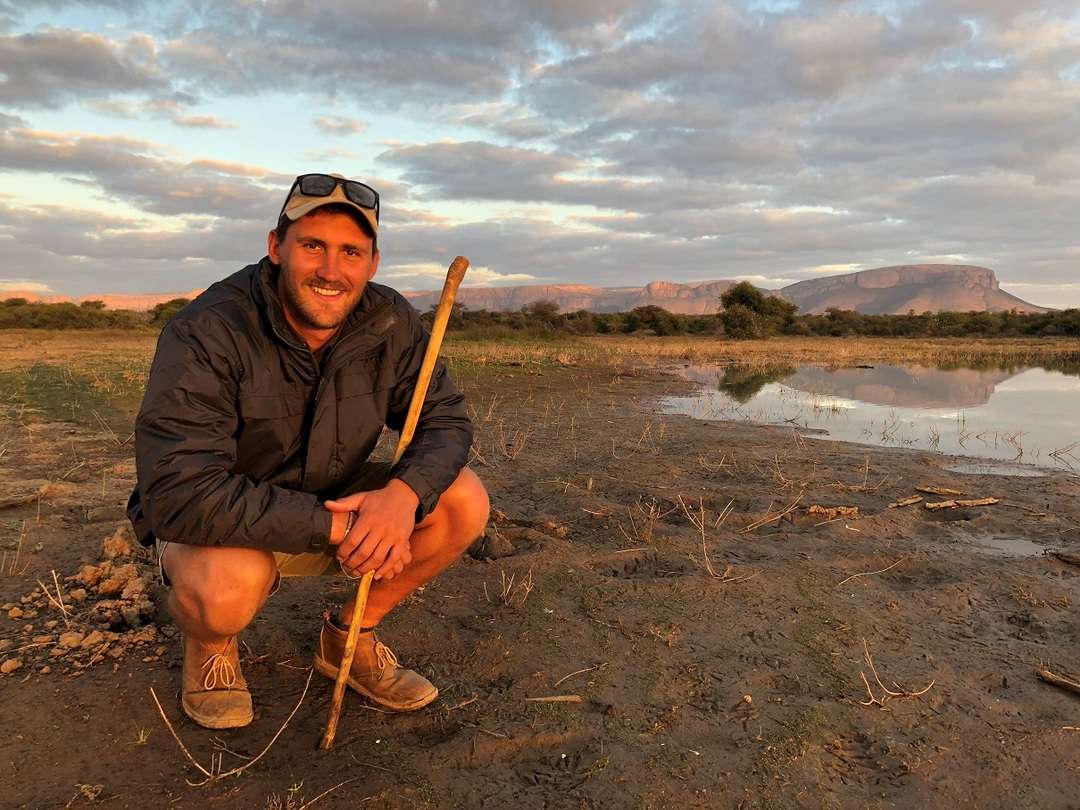 Adriaan was born and raised in South Africa where he spent a lot of his time on the family farm in the Magaliesberg mountain range, exploring the bush and always being on the lookout for anything that could crawl or fly!
He started his guiding career in 2012 and has been a guide for just short of seven years, spending all of these years in the Waterberg mountain range, conducting both vehicle and walking safaris in 'big five' reserves. For the past two years he has worked as a head guide, and has also had the privilege of being nominated for the Safari Guide of the Year 2018 competition, where he emerged as the runner-up. Meeting new people, discovering new areas and being part of the growth of Magashi in one of Africa's newest and undiscovered safari destinations is what excites him about Magashi.
Hein: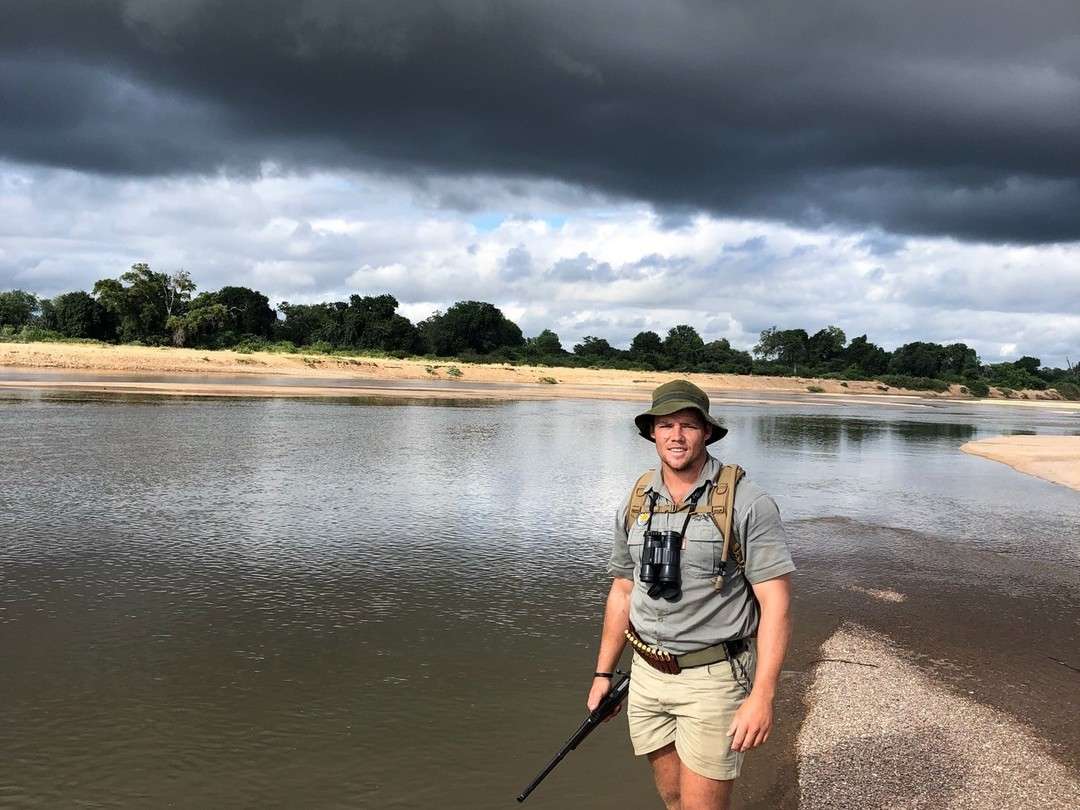 Hein grew up a stone's throw from the Kruger National Park in White River, South Africa. He spent a lot of time with his family and friends in places like the Kruger National Park, the beaches of Mozambique, tiger fishing on the Okavango Delta, exploring deserts and watching elephants on the banks of the mighty Zambezi. After completing studies in Tourism at North-West University he enrolled at EcoTraining where he completed his FGASA qualifications.
After this, Hein worked at Wilderness Safaris' Pafuri Camp for a short period before moving to Marakele National Park. In early 2017 he cycled 2 500 km from Kosi Bay to Cape Point all along the eastern coastline of South Africa in an effort to raise money for turtles and penguins.
Hein is counting the days until he arrives at Magashi. Out of all the wonderful things he has read, it is the birdlife that is by far the most appealing… he is especially excited to see a shoebill.
Our Magashi team are looking forward to learning from Hein and Adriaan and we look forward to welcoming them soon!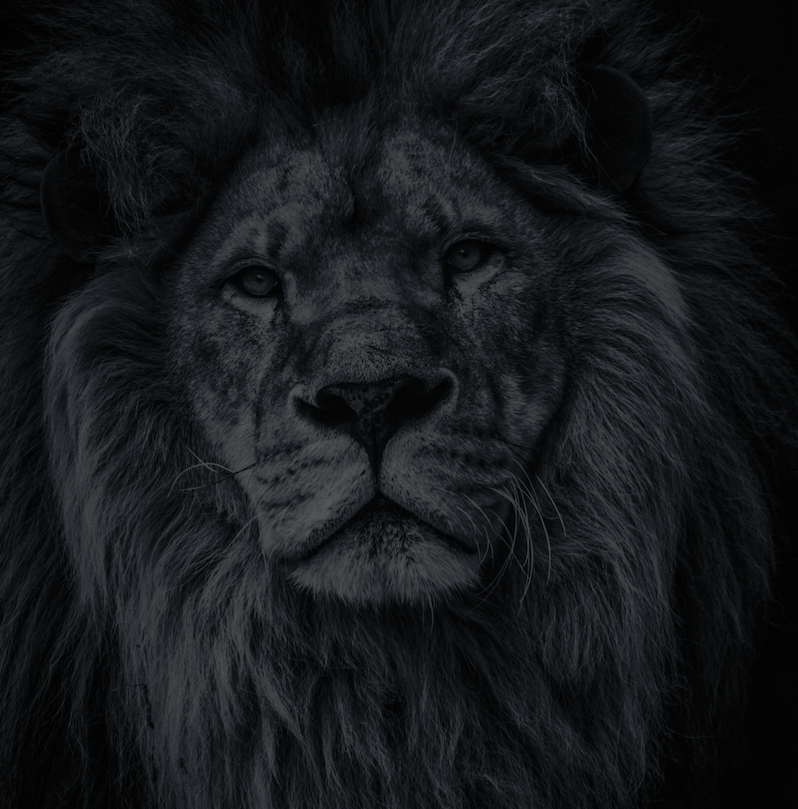 Let's plan your next journey
Ready?
When we say we're there every step of the way, we mean it, literally. From planning the perfect circuit, to private inter-camp transfers on Wilderness Air, and easing you through Customs. We're with you on the ground, at your side, 24-7, from start to finish. Ready to take the road less travelled? Contact our Travel Designers to plan an unforgettable journey.