We're delighted to share Rwanda GM Ingrid Baas's latest update on the construction progress at Magashi…
Time flies when you are having fun... The clock is ticking which makes us a little nervous as there is still so much to do! However, the more time we spend at Wilderness Magashi and in Akagera National Park, the more we are convinced that it will be an unrivalled success!
Dana Allen's Visit
When you "have to" go to Magashi with well-known wildlife photographer Dana Allen, you realise that you really do have the best job in the world.
We camped in our little dome tents close to the actual Magashi site. It was wonderful to be in the bush, stargazing and listening to the eerie sounds of hyena at night.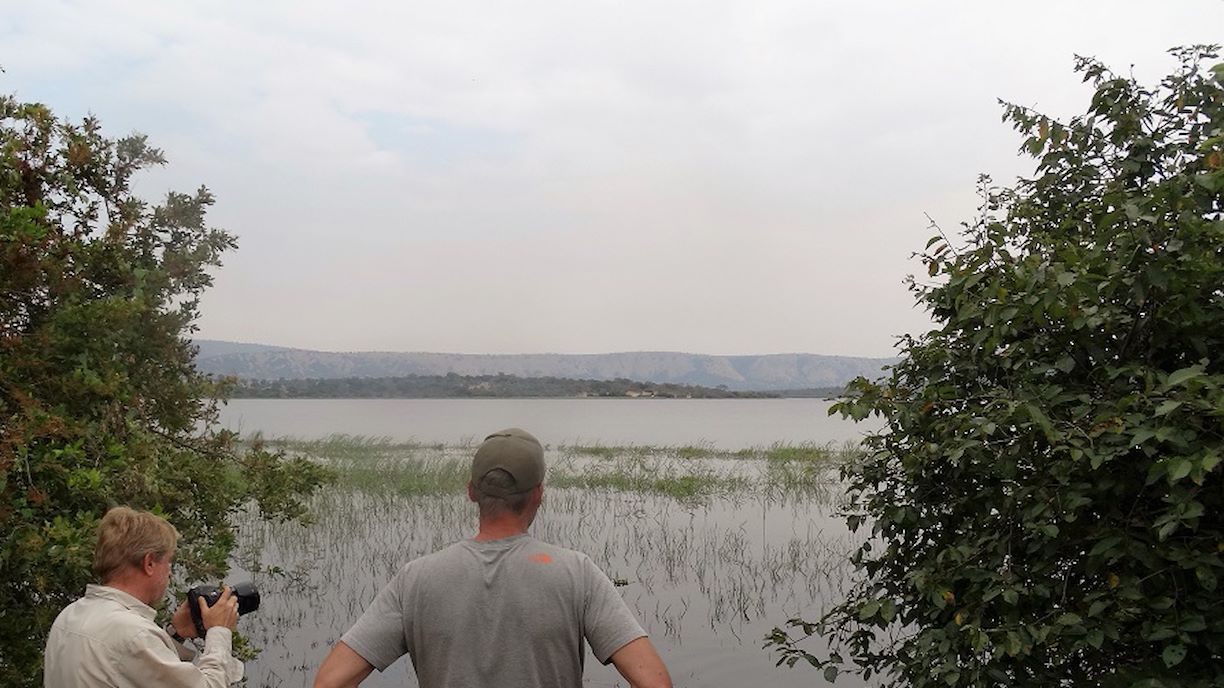 During the day we went exploring in search of photographic opportunities and good light! This meant many hours of driving. For us, this was a great opportunity to get to know Akagera from a game drive perspective. We tried to follow in Dana's footsteps and took some pictures ourselves. Our images are not professional but we believe you will still enjoy them!
Lion Prides – Dots and Coordinates
During our trip we received GPS coordinates for the resident Amahoro Pride on the Magashi Peninsula. We were naturally eager to try and locate the pride.  Our search, however, turned out to be rather challenging. Trying to find the dots on the map and match the coordinates is not as easy as it sounds! 
And without an established road network, the chance of finding the pride was made even harder.  That said, we are confident that once our road network is established, there will be far more frequent sightings of the pride.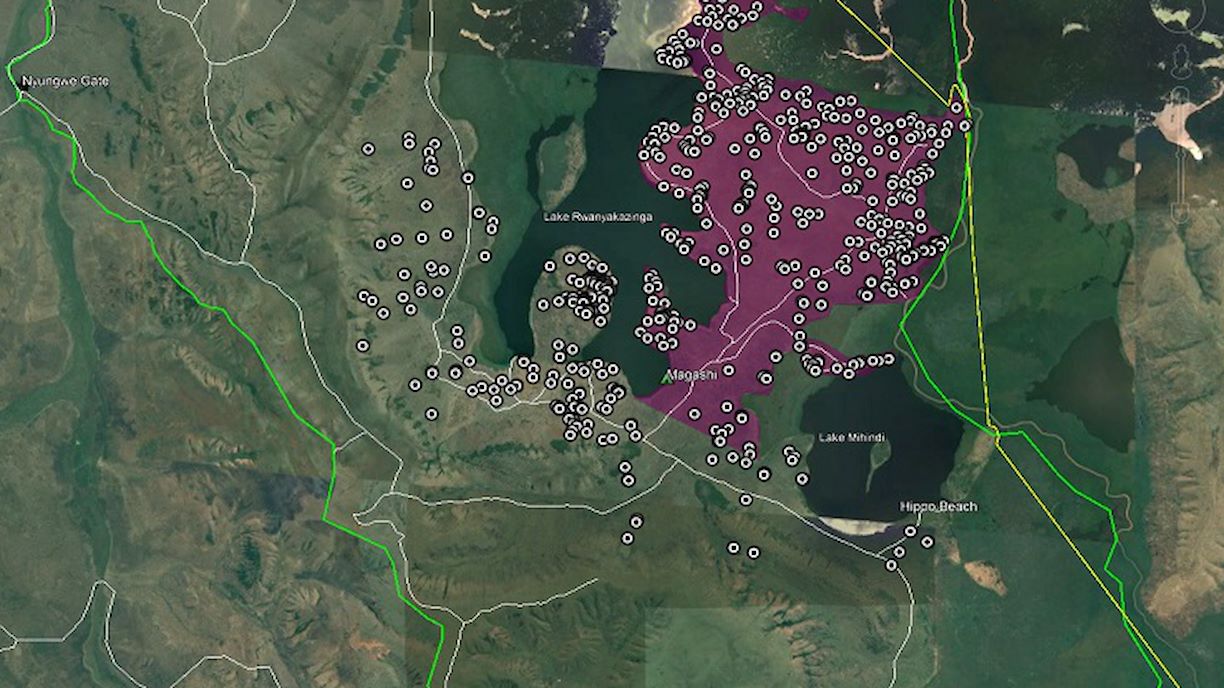 A Silver Monkey
During one of the afternoons we were fortunate to get a glimpse of a silver monkey. Although we quickly realised that we were seeing a very rare and threatened species, the silver monkey was even quicker to realise that he had been spotted. Within seconds the monkey had vanished into the thick papyrus, leaving our group feeling a little woeful that we hadn't had more time together!
We decided to return early the next morning to the same spot. How lucky we were! A group of at least seven monkeys climbed between some taller trees sticking out of the papyrus, and started feeding on the flowers and fruits. We managed to get some photos, but only from quite a distance as we were too worried that we would scare them off!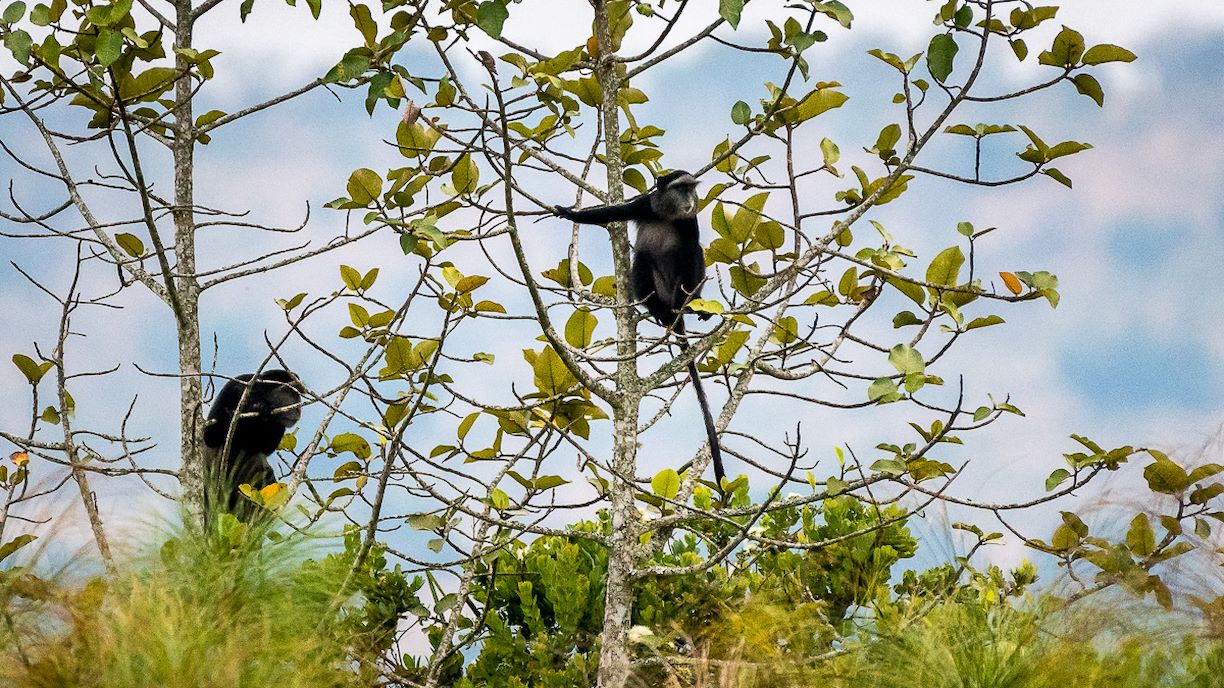 The monkeys then started to alarm and climbed to the top of the trees. They were all looking in the direction of a herd of impala grazing in the open plains bordering some thickets. The impalas alerted to the monkeys began to sound their alarm calls. We decided to leave the monkeys behind to try and find this leopard that they all seemed so worried about…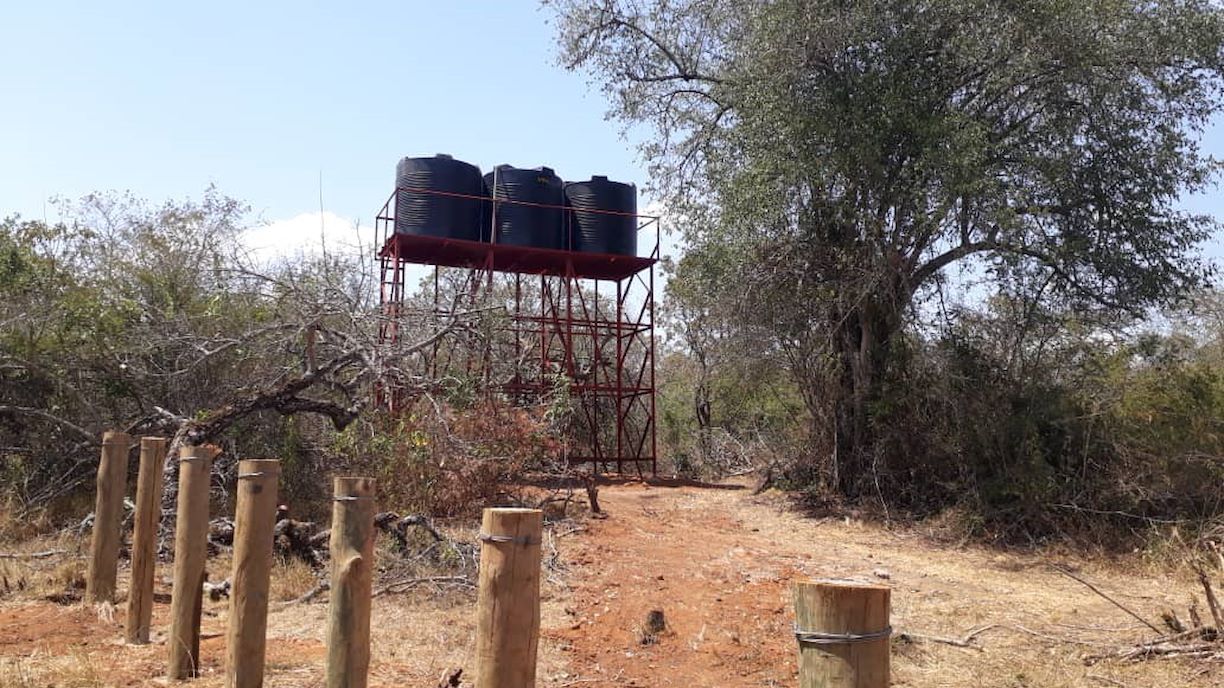 Our Water is Up and Running!
Good news for all future Magashi guests – we have sufficient water! The water tanks are up and the first water from the borehole is flowing into the tanks.  Setting up the tank seems easy enough, especially considering the proximity of our site to the lake, and yet there were a number of challenges along the way.  After several attempts, a suitable borehole was finally drilled to provide us with clean water. From the borehole the water is pumped over a distance of roughly 400 metres into the tanks.
Solar
Magashi will run on 100% solar. To achieve this we had to build a big solar array on our site. Treated gum poles had to come from the south of Rwanda, from the forestry department, to make sure we used the correct harvested wood.  With the help of Emmanuel, our local logistics partner, we managed to get everything on site in time.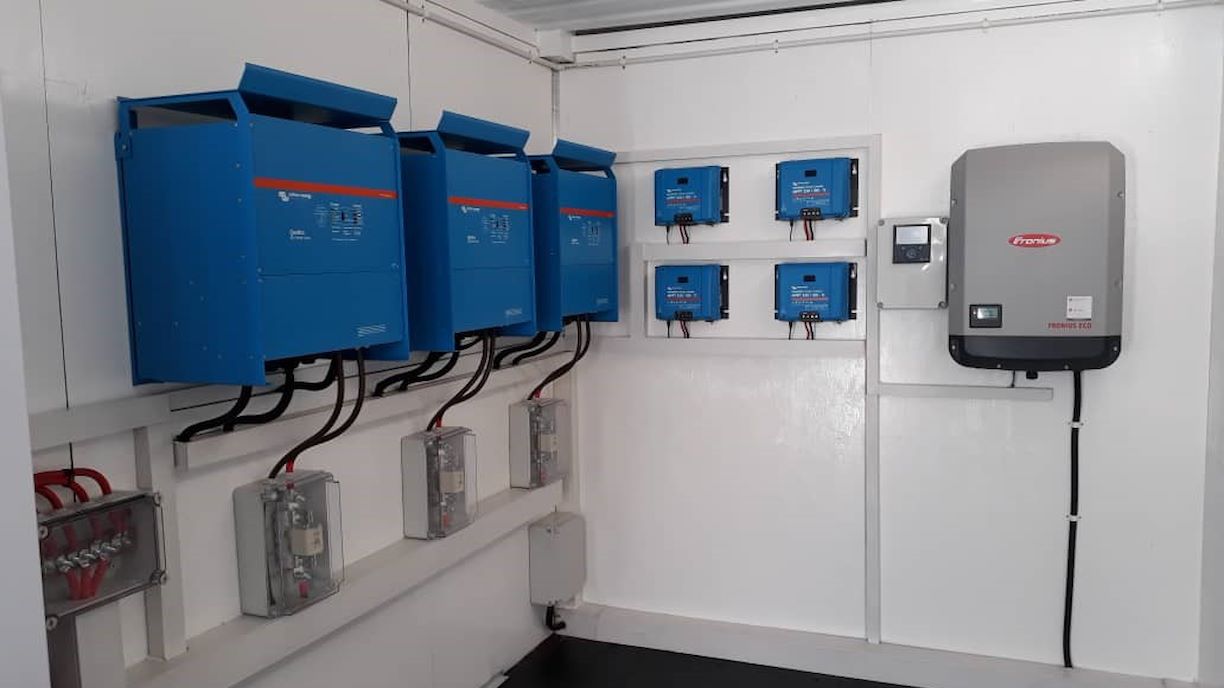 Emmanuel plays an important role in linking the Magashi project with the local community living adjacent to the northern part of Akagera, and who are currently working on the Magashi build. It is very important for us to establish a healthy and strong relationship with the surrounding community.
Shipments Are Ready to Go!
Building materials not available for purchase in Rwanda are transported in containers from South Africa. This requires proper logistical planning! Before starting off, the goods need to be checked, labelled and packed. It is strange to think that the parcels of packed goods will eventually turn into a complete safari lodge!
Meet Anita – Magashi Manager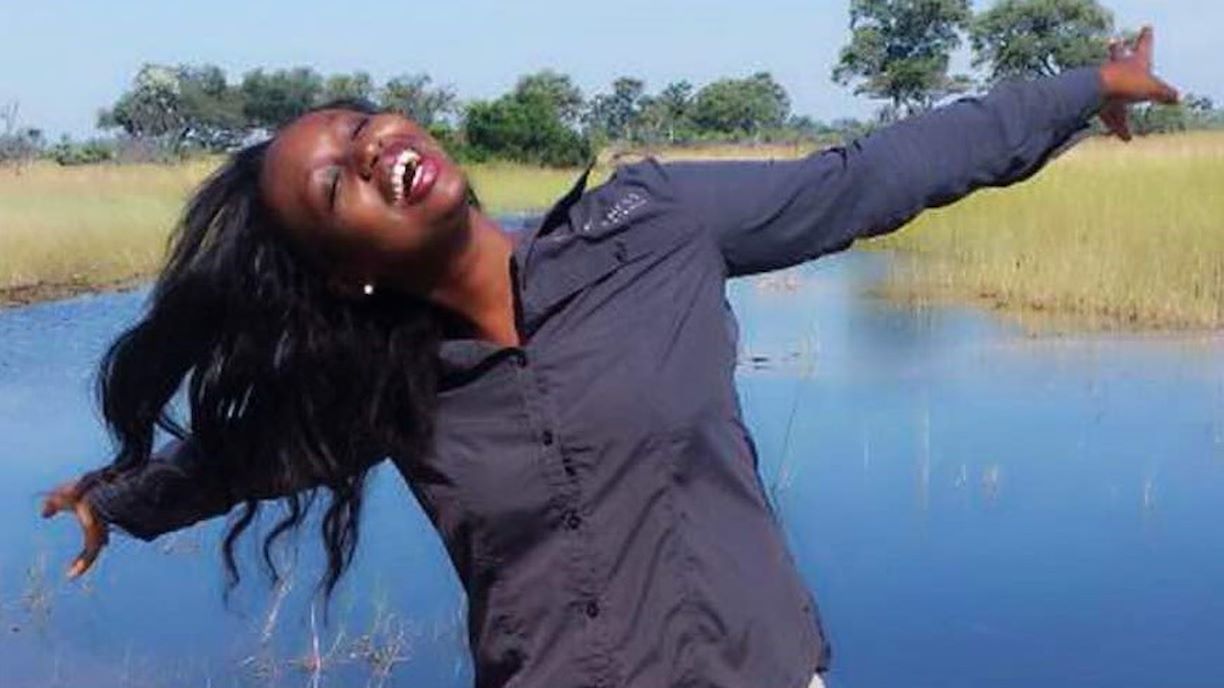 When she was younger, Anita dreamed of a career in hospitality. Since then, she has been committed to achieving this dream. Whilst studying Hospitality, Anita worked the night shift at a hotel in Kigali to pay her school fees. She graduated from the Akilah Institute as one of the top students and was selected to work for a high-end hotel chain in Dubai. After almost four years she decided to return to Rwanda and continued to work for the same hotel group, but this time in Kigali.
Hungry for the best, Anita applied for a job at Bisate Lodge (our first Wilderness property in Rwanda). "When I read the advertisement for the position of assistant manager, I knew they were looking for me. I applied, sent in my CV, sat for the interviews, passed, and got the job!"
Before Bisate opened for guests in June 2017, Anita had the opportunity to receive training in six of our camps in Zambia and Botswana. An amazing opportunity that reaffirmed Anita's love of working in our wilderness areas.
Anita is currently enrolled online with Cambridge International College in the UK and will soon receive her degree in Tourism and Hospitality to add to her Akilah diploma in Leadership and Hospitality Management. "There is nothing that can stop me. I am incredibly proud to be part of the Wilderness team and strongly believe in the values of Wilderness Safaris; putting people first (guests and staff), giving back to the community, and taking care of the environment by conserving our wilderness and wildlife."
After almost two years as Assistant Manager at Bisate, Anita is ready for the next challenge, and chapter, in her career. She is fully committed to making her time at Magashi a success. During her recent leave, Anita camped in Akagera to get a feel for the Magashi site and area. "I cannot wait for the day that I can settle in at Magashi. I was part of the pioneering team that opened Bisate and now it is time to do the same for Magashi!"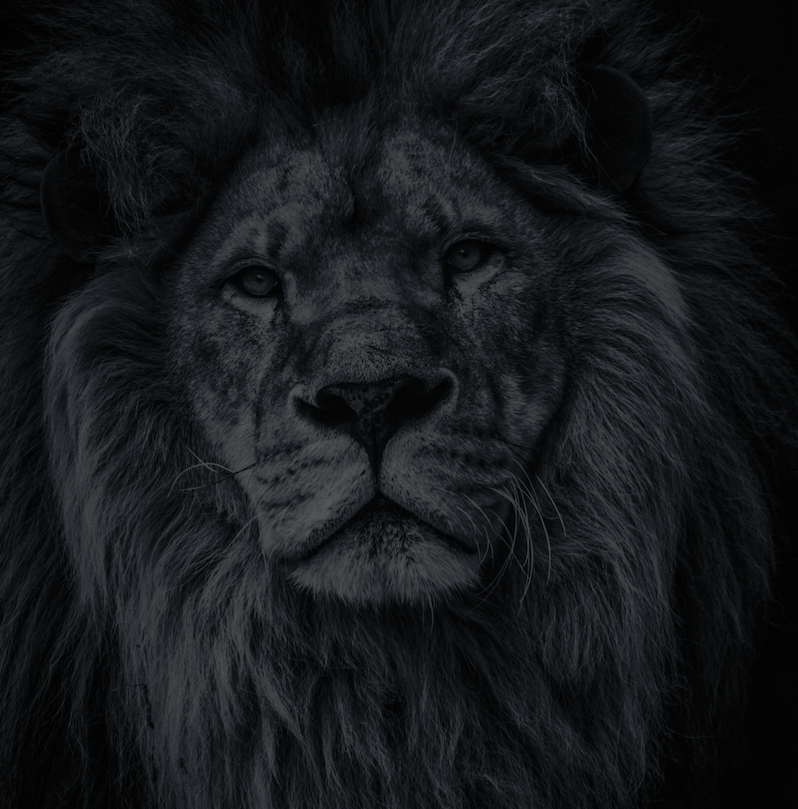 Let's plan your next journey
Ready?
When we say we're there every step of the way, we mean it, literally. From planning the perfect circuit, to private inter-camp transfers on Wilderness Air, and easing you through Customs. We're with you on the ground, at your side, 24-7, from start to finish. Ready to take the road less travelled? Contact our Travel Designers to plan an unforgettable journey.