Leopard numbers at Mombo have always been high but over the years we saw a dip in their population, mostly due to hunting and local traditions. Today we are proud to note that the population has increased significantly due to the Botswana government banning hunting and discouraging locals from killing leopards for their beautiful coats which are worn by traditional Chiefs as part of their attire.
The Mombo leopards are a good example of the impressive increase in the numbers of leopard in Botswana's protected areas.
When Lightning Strikes – If There Is Thunder, Anticipate Clouds, Rain And Wind…
LEGADIMA'S LEGACY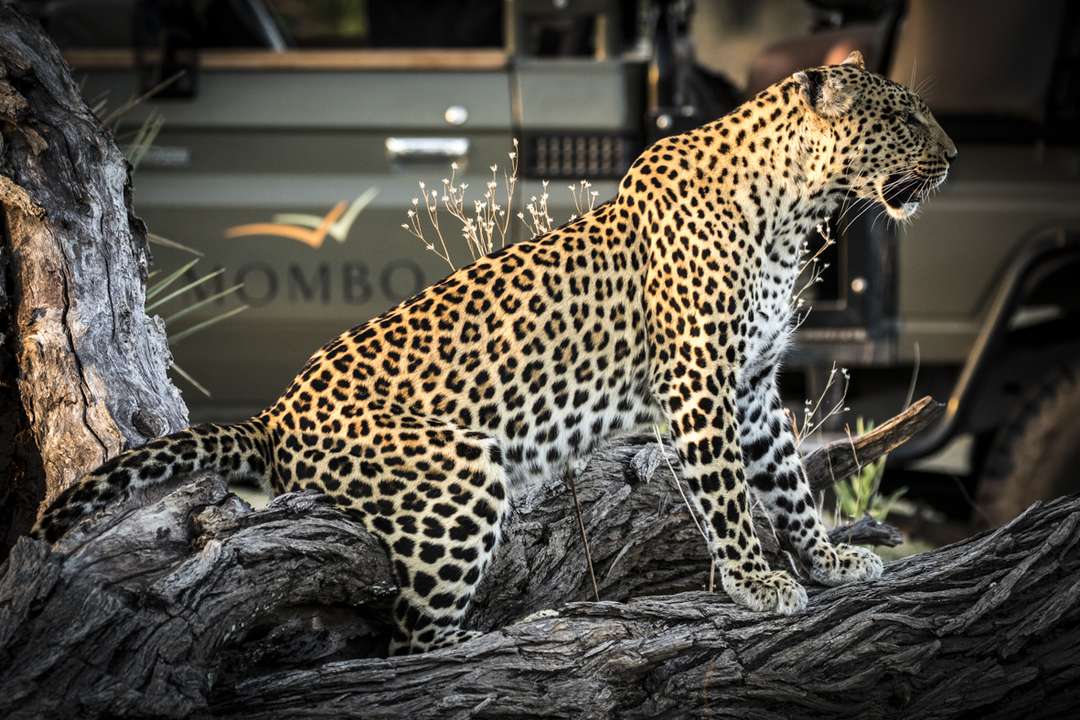 Legadima
One of the most legendary leopards to roam Botswana is without a doubt Legadima. This movie star leopard was raised on Chief's Island in the Mombo Concession. The documentary Eye of the Leopard, by filmmakers Dereck and Beverly Joubert, covered the intricacies of these top predators' lives, focusing on Legadima's mother who was battling to raise her cubs. With high mortality in leopard cubs due to other predators and baboons killing them, the film aimed at settling curiosity amongst conservationists and tourists alike, as it followed every step of her life, from just eight days to three years old.
Legadima's mother Tortilis was named after the territory she claimed as her own, an area populated mostly by Acacia tortilis trees, commonly known as the umbrella thorn. Legadima's father was referred to as Burnt Ebony as he was often found resting or scanning the area for prey in the boughs of burnt ebony trees.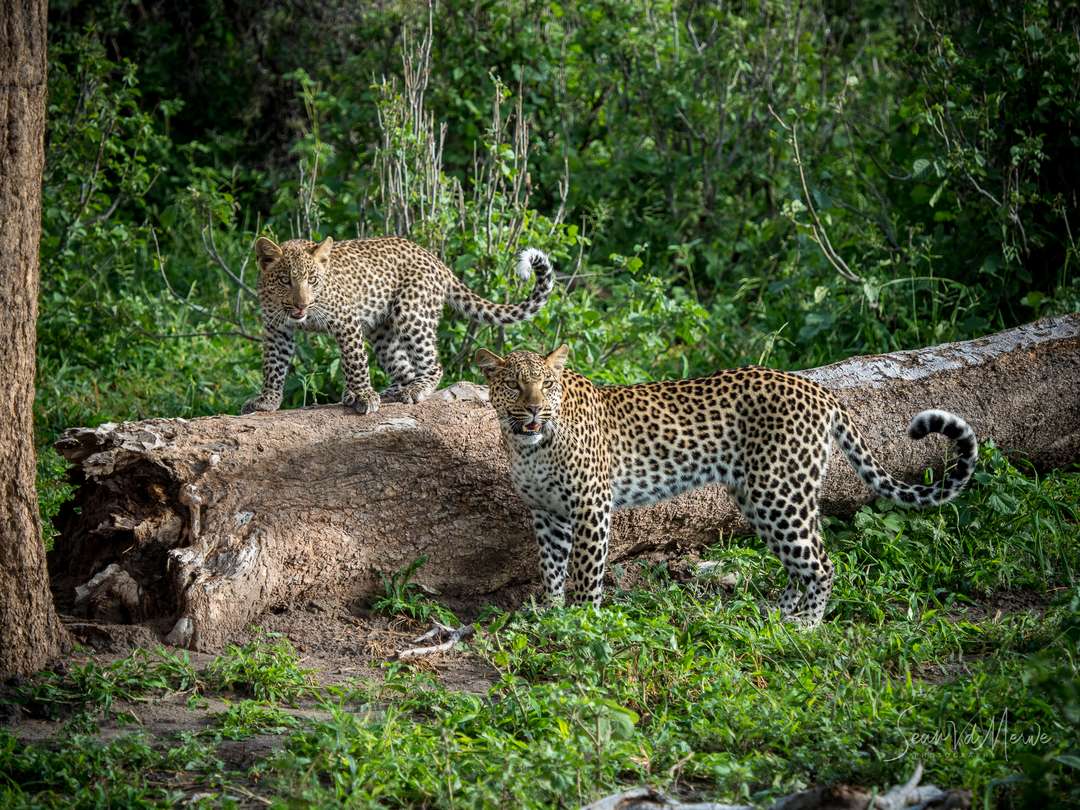 The name Legadima means lightning in Setswana, the local language in Botswana. Rumour has it that in her very young days she was afraid of lightning and would sometimes hide under the film or guides' vehicles during storms; this is how she acquired her beautiful name. It is this name which has become synonymous with Mombo Camp and has influenced the names given to Legadima's offspring, also named after the elements.
Wind, Sky, Rain… All Names Associated with Legadima's Family
The legacy started when Legadima had twin cubs and the guides of Mombo referred to them by names associated with the weather. These names, Pula and Maru, have stuck throughout their lives and they are slowly becoming the new Mombo favourites.
Pula means rain and Maru means clouds in the local language. Even though they are twins they have developed characteristics that make it easy to differentiate them. Most noticeably they have both endured vicious encounters in the past which resulted in tears in their ears. Pula, who has an established territory towards the south of Mombo, has a very visible right ear cut, while Maru, who is found more towards the north-east of camp, also has a cut on her right ear though the cut is noticeably smaller than Pula's. Maru has also grown slightly larger than Pula in size.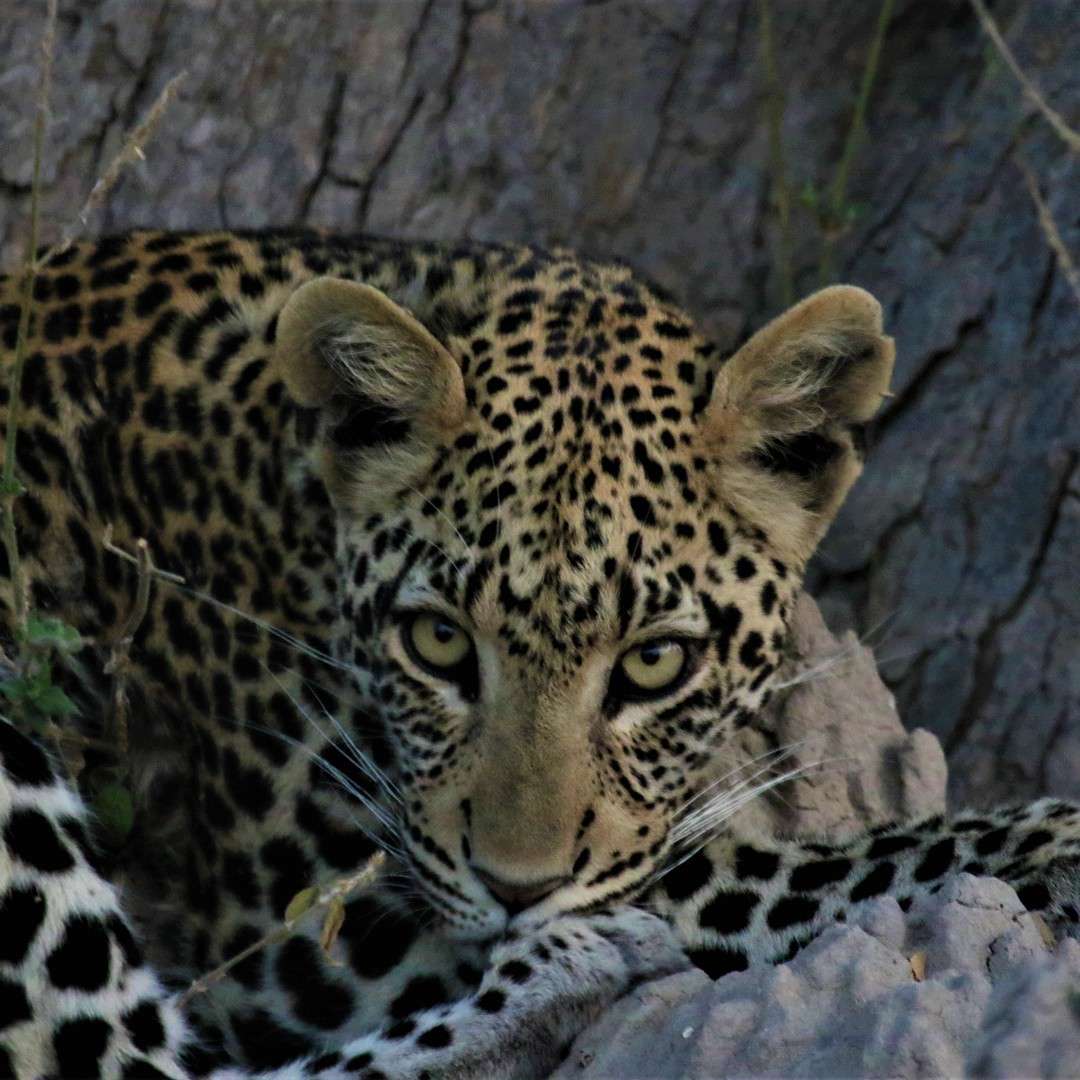 Pula
Furthermore, to the trained eye Pula has three whisker spots on both her cheeks, whereas Maru has four whisker spots on her right cheek and only three on her left. These spots are significant and commonly used for leopard identification.
The sisters have only had one cub each so far which have been successful in avoiding attacks from baboons and other predatory species like lion, hyaena and even python. It is unknown how many litters they have actually had over the past seven years – or how many of these cubs will have met with an unfortunate fate in the sad tale of a cat's life.
In principle we only name a leopard after it has reached one year in age; this is because a cub has a limited chance of reaching adulthood and it is best to wait and see if it survives the hardships faced in the first few months of its life.
Five years ago Maru was the first to have a cub, which the guides named Phefo (which means wind); more recently Pula has successfully raised her first cub which is now just over a year old.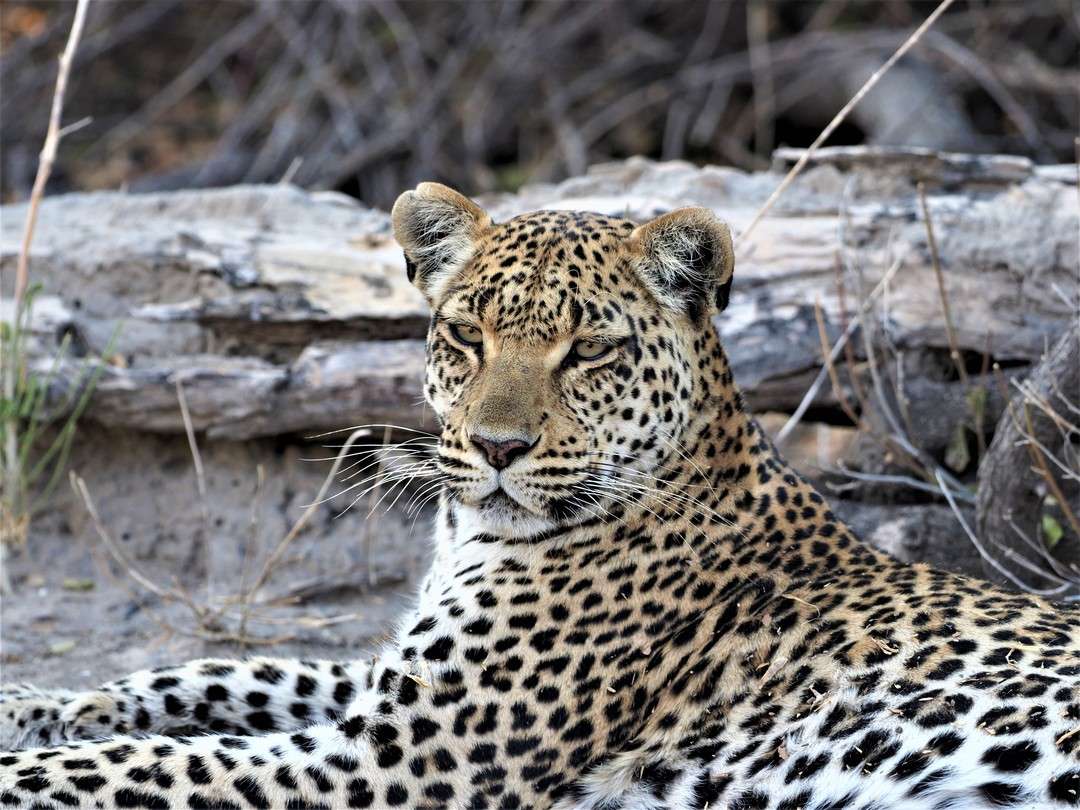 Phefo
The Mombo guides know I have a deep love for leopard and asked me to help name the new cub. I couldn't wait to give her a name because I have a deep affection that began with my first ever sighting of her. The cub spent the first 12 months of her life in a forest area only a short distance from Mombo, which meant I was able to see her fairly often and watch her grow as the days went by.
It seemed like forever but on her first birthday I named her Marothodi, which means raindrop. Marothodi is fast becoming a Mombo 'superstar' and is often seen by guests who get to spend a few nights in camp. She is the most beautiful leopard with bright orange eyes, and shows the same familiar characteristics as her grandmother, Legadima.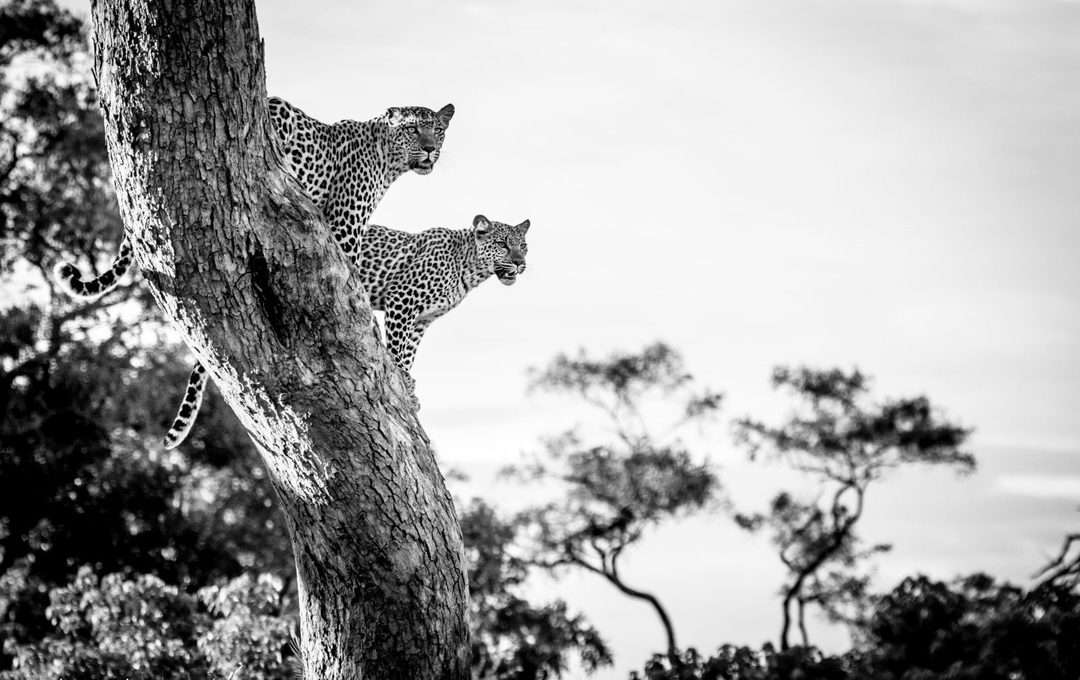 Marothodi
More recently Phefo has also given birth to her first cub, which she is still hiding slightly to the north of camp. The cub was first spotted only days after birth and its fate was unknown as it was not seen again for over three months. In the past two weeks she was spotted walking on the road close by her mother's side before they dashed off into the undergrowth. Luckily we have seen her several times since the first days of sighting her. She is just over five months old and for now still referred to as the "cub of Phefo".
It is also unknown whether Phefo's cub is male or female, but time will tell as it undertakes its life adventures and hopefully grows up to be another successful Mombo legend.
Stay tuned for the next update.
MOMBO MALES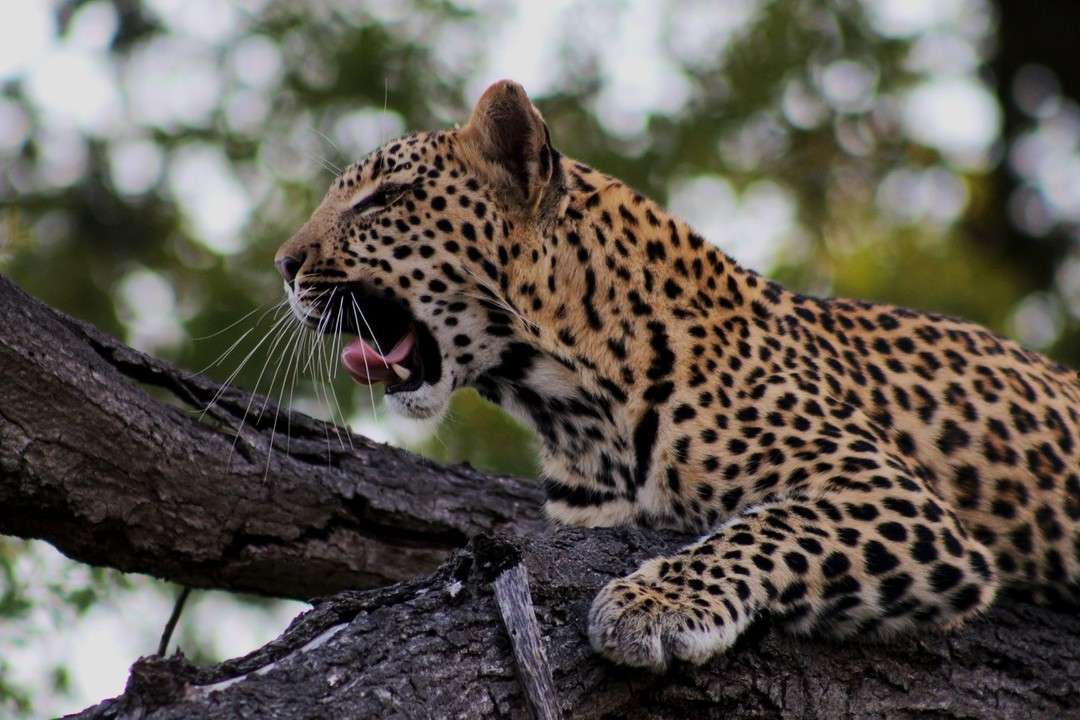 Blue Eyes
To complete the family, we have a number of beautiful male leopards that have formed a bond with Legadima's daughters. The most well-known male leopards are Blue Eyes, Mmolai and Sargent.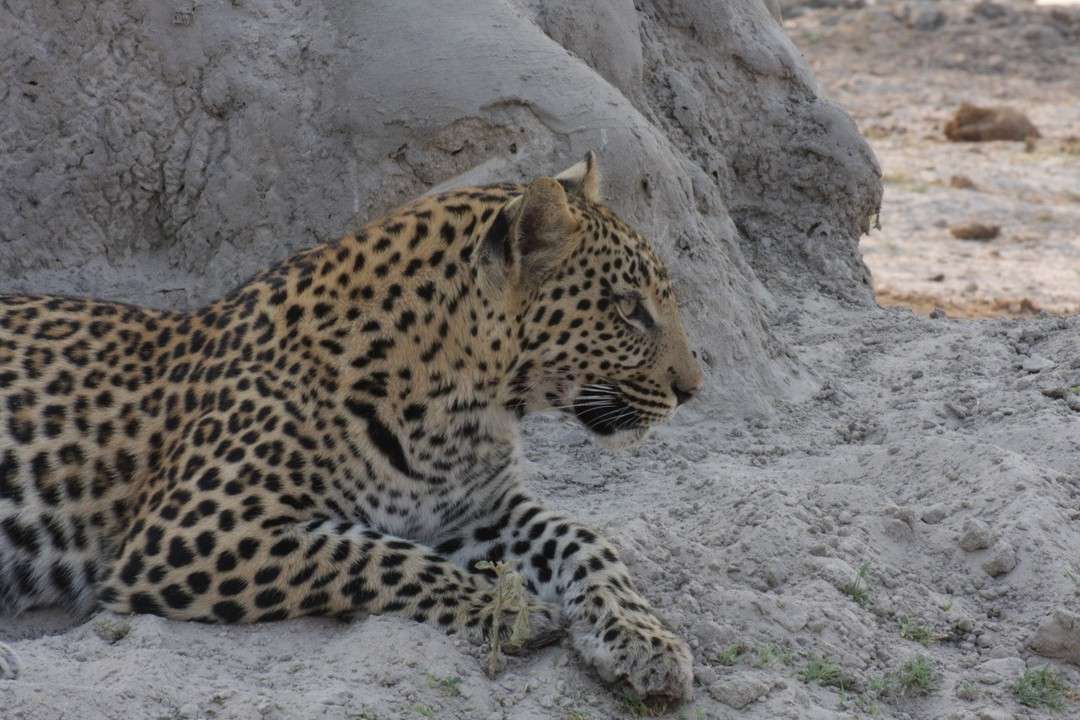 Mmolai
Written by Dineo James Garebamono, Mombo Housekeeping and Guest Experience Manager 
Photographed by Deon de Villers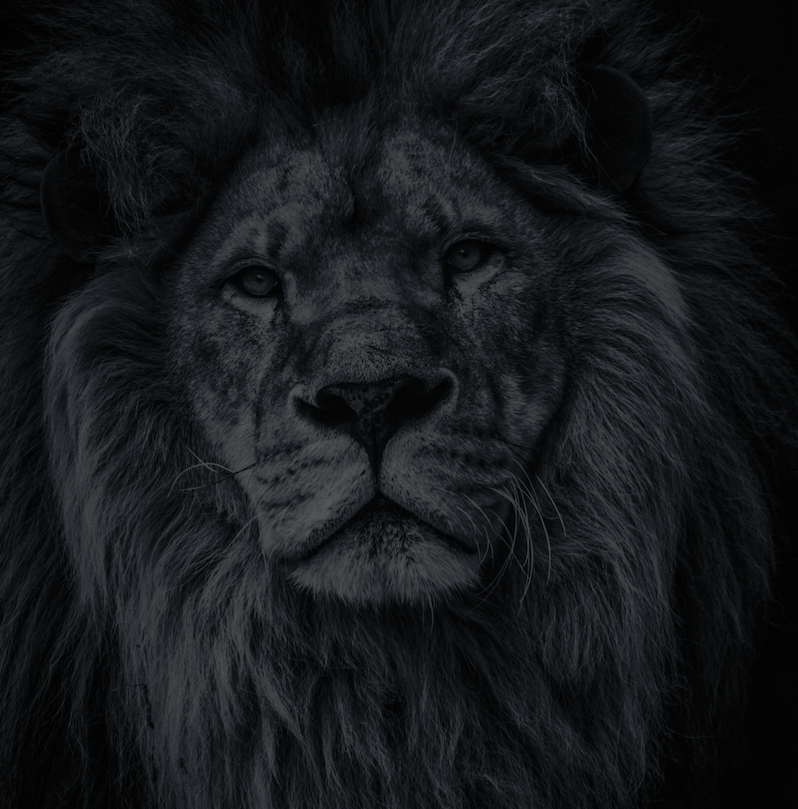 Let's plan your next journey
Ready?
When we say we're there every step of the way, we mean it, literally. From planning the perfect circuit, to private inter-camp transfers on Wilderness Air, and easing you through Customs. We're with you on the ground, at your side, 24-7, from start to finish. Ready to take the road less travelled? Contact our Travel Designers to plan an unforgettable journey.